Last updated on
My Top 10 Valentine Gifts For Men
Men are usually easy to buy for especially if they have hobbies or are into sports.  Also if they love the outdoors and BBQs.
If you are a new couple and you don't know your partner well enough yet it can be a little daunting because you want to get them something they will love.  For that very reason I have put together a list of my top 10 Valentine gifts for men (I have just updated this list with a few more gift ideas) to help you with your decision.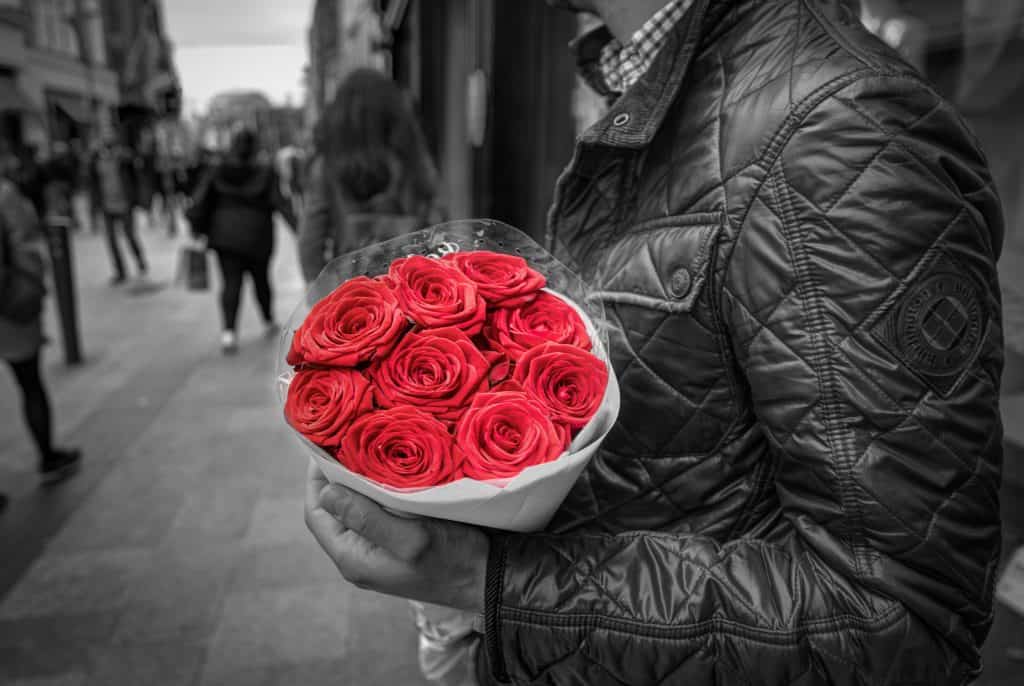 This post may contain affiliate links. I may receive commissions for purchases made through these links with no extra cost to you. 
I have tried to cover most areas and most interests.  I hope you can find something suitable for your man from the choices I have listed below.
Best Valentine's Gifts For Men
Isn't this Star Wars The Mandalorian t-shirt so adorable? If your partner is a Star Wars fan then he'll love this t-shirt with Baby Yoda on.
Star Wars The Mandalorian The Child Precious Cargo Pocket T-Shirt
---
Present your Valentine with this Happy Valentine's Day Poem on an everlasting beautiful polished engraved stone with golden writing.
Probably the Best Valentines Day Gift you can buy
---
This is a brilliant gift idea if your Valentine loves to play sport or go to the gym. We all try to be careful and warm up properly, but life happens!
This recoup fitness Cryosphere is portable, making it easy to carry when on the go. It is useful for pre and post workout recovery. This mobility tool is also great for improving circulation and reducing inflammation. A great gift all round.
Recoup Fitness Cryosphere Cold Massage Roller – 6 Hours Cold Relief – Ice Cup – Myofascial Release- Great for Recovery – Free Rolling Removable Ball – Deep Tissue Massage – Pain Relief – Ice Pack
---
Stainless Steel Collar Stays
A fun gift for your favorite guy who loves a neat collar.  Made from quality stainless steel.
Stainless Steel Collar Stays Gift for Him 2.5 Inch Custom Gift (White)
---
On the list of the best Valentine gifts for him is this beautiful leather journal with its semi-precious stone and buckle closure to keep all your thoughts safe.
The journal's dark brown genuine leather is soft and supple with a real leather scent. It has been naturally tanned with special oil for long lasting.  Definitely a special keepsake for your thoughts, plans & ideas.
Leather Journal with Semi-Precious Stone & Buckle Closure
---
Wireless Bluetooth Earbuds
Does your man love to run or work out?  These wireless Bluetooth earbuds would make a great gift. They have incredible sound quality with a wireless range of up to 33ft.
The High Quality Chip and DSP-Equipped audio processor provides HiFi stereo sound, allowing the music play and phone call to be smoother and clearer.
Wireless Bluetooth Earbuds JECOO T2S True Stereo Headphones in-Ear Buds Built-in Mic Headsets IPX5 Water Resistant Premium Sound Earphones with Charging Case
---
Perfect Gift for Him! Love Bacon? Know someone who does? Of course you do! This fun scented candle is the perfect gift for bacon lovers everywhere. Maple glazed sweet & smoky Bacon, expertly blended with the warming creamy vanilla aroma of a good Bourbon.
Bacon & Bourbon Man Candle Hand poured 100% Soy Wax Scented Candle
---
Cool Valentine Gifts Men Will Love
This is so cool.  A customized, handmade docking phone station. It can also hold his wallet, glasses and there is a charging station.  A great way to keep organized.
It comes in Walnut, Dark Walnut, Antique Brown, Dark Brown and Teak.  Personally I think this gift is great for all occasions, Valentine's Day, Birthday, Wedding Anniversary or Father's Day.
---
Unique Valentine Gifts Men
Now this one is really in the unique Valentine gifts for men category.  What an awesome idea.
This is a Custom Sound Wave Bracelet.  You record your message and then it is engraved onto the bracelet for your loved one to listen to, very unique and special.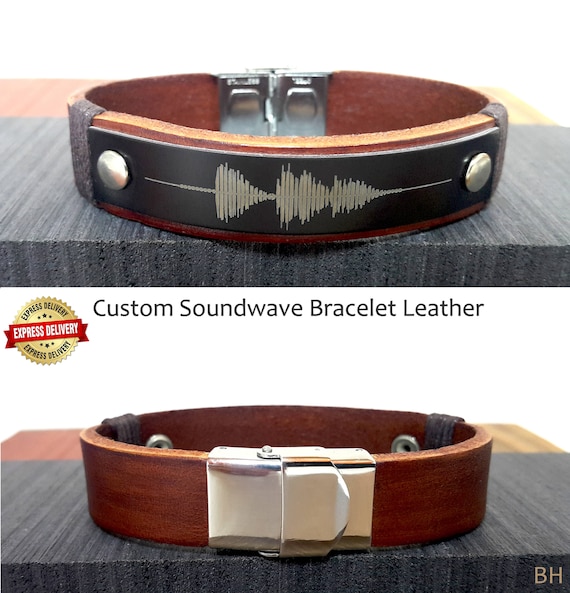 Personalized Voice Recording Engraved Bracelet

Hidden Message Bracelet – This bracelet is also very popular for Valentine's Day.  Hide your secret message in the inside of the bracelet so only your loved one will be able to see it.  Made with genuine leather, authentic looking and can be customized any way you want.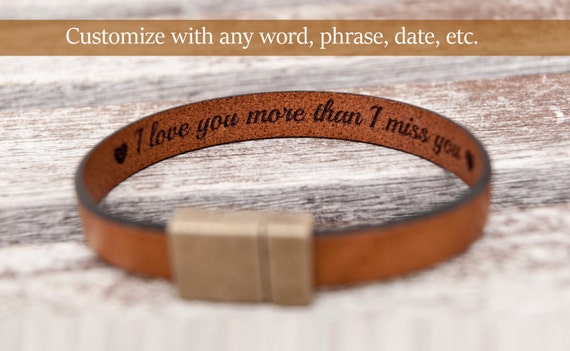 Hidden Message Bracelet For Him

---
A Favorite –

 

Top 10 Valentine Gifts For Men
This is definitely one of my favorites for Valentine's Day.  A genuine leather, handmade slim leather wallet for carrying cards and cash.
You can have any picture you want engraved on the front of the wallet and a personalized note on the inside.  You cannot get more personal than this.
Valentines Gift Ideas Men
Aren't these so cool (excuse the pun).  Freeze these beer chiller sticks for 45 minutes and then insert it in a bottle and enjoy cold tasty beer.  A beer lovers perfect gift.
Beer Chiller Sticks for Bottles – The Perfect Gift For Valentine, Birthday, Christmas, Housewarming
---
Engraved "To my Husband" Pocket Watch
This engraved pocket watch really is a very romantic gift. Add a photo of the two of you and make it an extra special keepsake to treasure forever. Each watch also comes in a very stylish gift box.
Valentine, Anniversary, Christmas or Birthday Gifts For Men
---
Best Valentine Gifts Men
A personalized promise ring is also a great Valentine gift.  This fashionable men's round ring band is bold and elegant. It also comes in brushed metal to give it extra flair.
You can personalize yours on the inside or outside with what ever wording you would like.
Related: Unique Valentine Gifts For Kids
---
Creative Valentine Gifts Men
A unique heart map and you get to choose the actual star from the place and location or state map. This is the perfect gift to say I love you on Valentine's Day or your Anniversary. Personalize it with your names, date and location.




These exclusive Valentine's Day beer and wine glasses make the perfect gift for the object of your affection. Each glass can be personalized with a small message on the back, turning your glass into a one-of-a-kind gift!
Great for watching your favorite sport or standing next to the BBQ socializing with friends.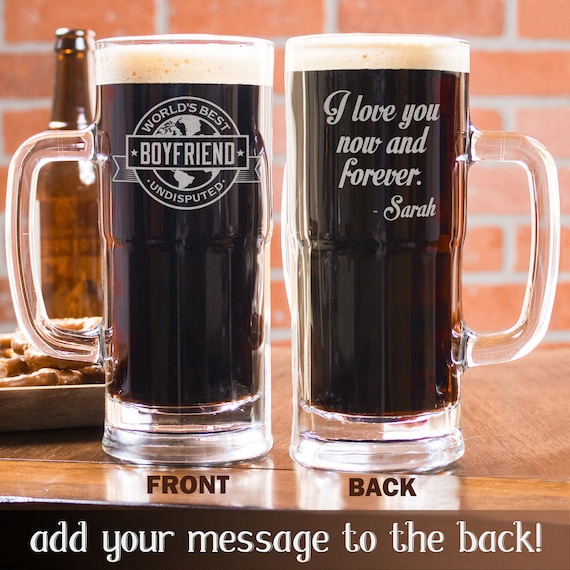 Personalized Beer or Wine Glasses

Related:  The Best Valentine Gifts For Dog Lovers
---
Special Top 10 Valentine Gifts For Men
This beard grooming kit comes in a beautiful gift box and includes a 4 oz beard wash, 2 oz beard oil, 2 oz beard balm, pure boar bristle brush, Bamboo comb, trim scissors as well as a travel Bag. For the man that likes to look good.
Related:  15+ Valentine Gift Ideas For Women
---
Valentines Gifts For Men
This personalized pocket knife is a great gift for the man who loves the outdoors or camping. Definitely one of the top 10 Valentine gifts for men.
---
Men's Dress Crew Socks – You can never go wrong with socks, they are a useful and colorful accessory.  These 4 pairs of socks also come in a beautiful gift box. 
Elite Men's Dress Crew Socks Cotton Knit Blend 4 Pairs
---
Fun coffee mugs for your husband and partner.  If you have a gaming partner then they will really love this one!
I Vow To Love You | Premium 11oz Coffee Mug Gift
Husband Gifts – Fun Coffee Mug Gift – Premium 11oz
---
Top Valentines Gifts Men
This hanging toiletry bag is definitely on my 10 top Valentines gifts for men.  I just love it!  Great for traveling, camping or a weekend away.
Vetelli Hanging Toiletry Bag for Men – Dopp Kit/Travel Accessories Bag/Great Gift
---
Keepsakes that can be used and loved every day!
Drive Safe Keychain Handsome I Love You Husband
3 Piece Guitar Pick for Him – Unique Gift For Musician
---
Fun Valentine Gifts For Men
This six-pack box plus greeting card is one of those fun Valentine gifts for men.  Add his favorite beer, some chocolates and maybe a golf ball or two if he is a golfer.
Beer Valentines Day Gifts – Six Pack Greeting Card Box (Set of 4)
---
Watches Are On The List Of Top 10 Valentine Gifts For Men
Classic watches will never go out of style even though nowadays we seem to use our cellphones to check the time.
This classy wood watch is not only useful, it is a great accessory to an already smart looking outfit. Casual or otherwise.
It is handcrafted from exotic Sandalwood and has a black leather band with beautiful blue stitching and a blue second hand which accents the gorgeous natural brown wooden hue of the watch face.
handcrafted from a beautiful exotic Sandalwood. The black genuine leather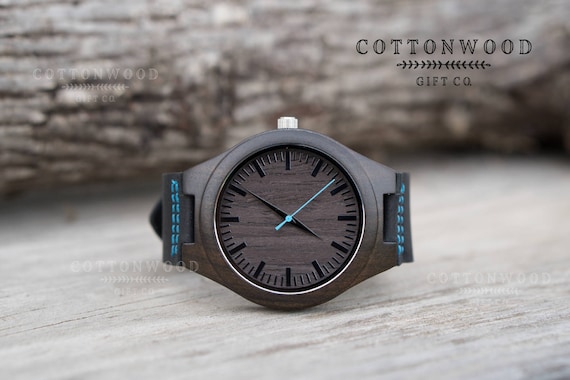 Wood Watches for Men

---
Best Valentines Gifts For Golfers
This Valentines gift is for those partners who love golf and want to improve on their short game. My hubby is always complaining about his short game.  Getting the golf ball near the green is the easy part.  But the short game counts when it comes to the score, especially when trying to get the ball close to the hole.
Jeff Richmond offers a great course called the 1 Secret to a Great Short Game with video, audio, professional support from him and a free gift valued at $27. Definitely something to consider for the keen golfer.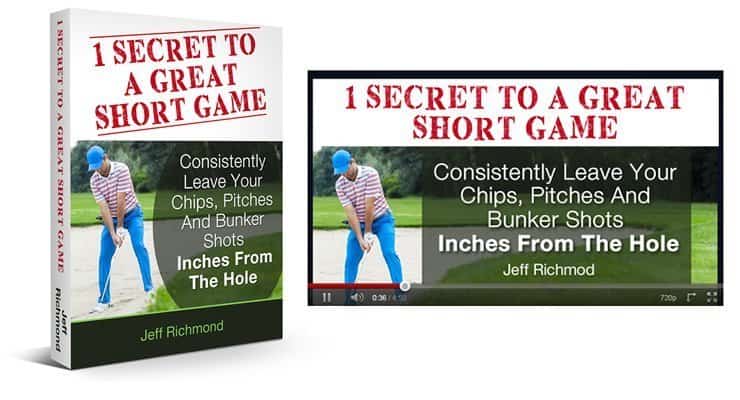 Related:  Coolest Golfing Gifts For Men Who Have Everything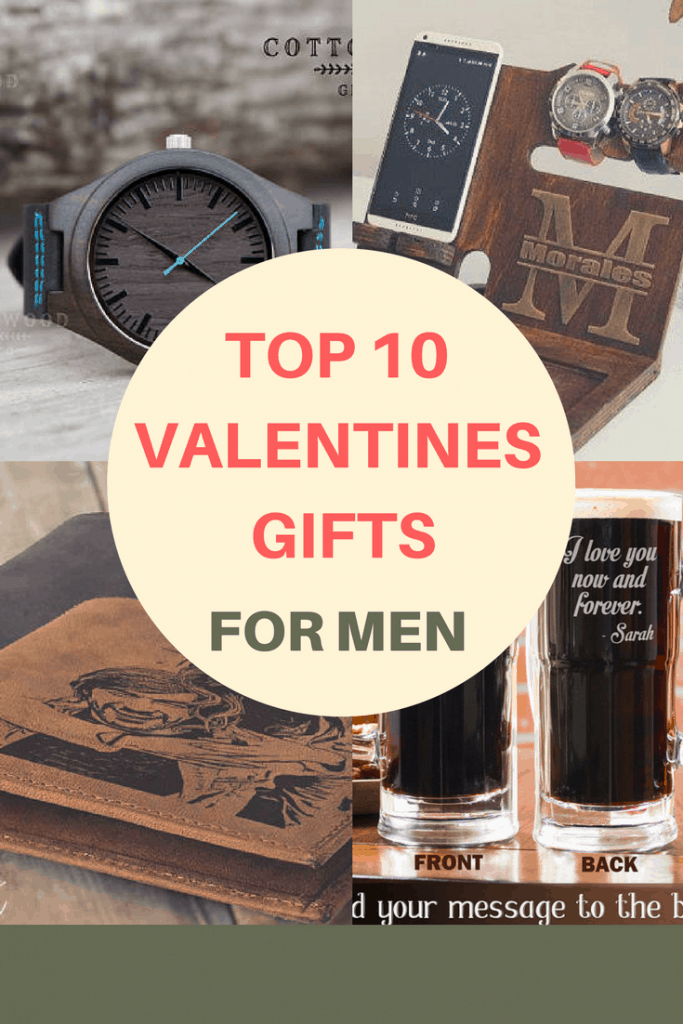 Unique heart map with a choice of actual star from place and location or state map. The perfect gift to say I love you on valentines or anniversary. Pick words names location, quote and either a star or state map for your heart.
Summary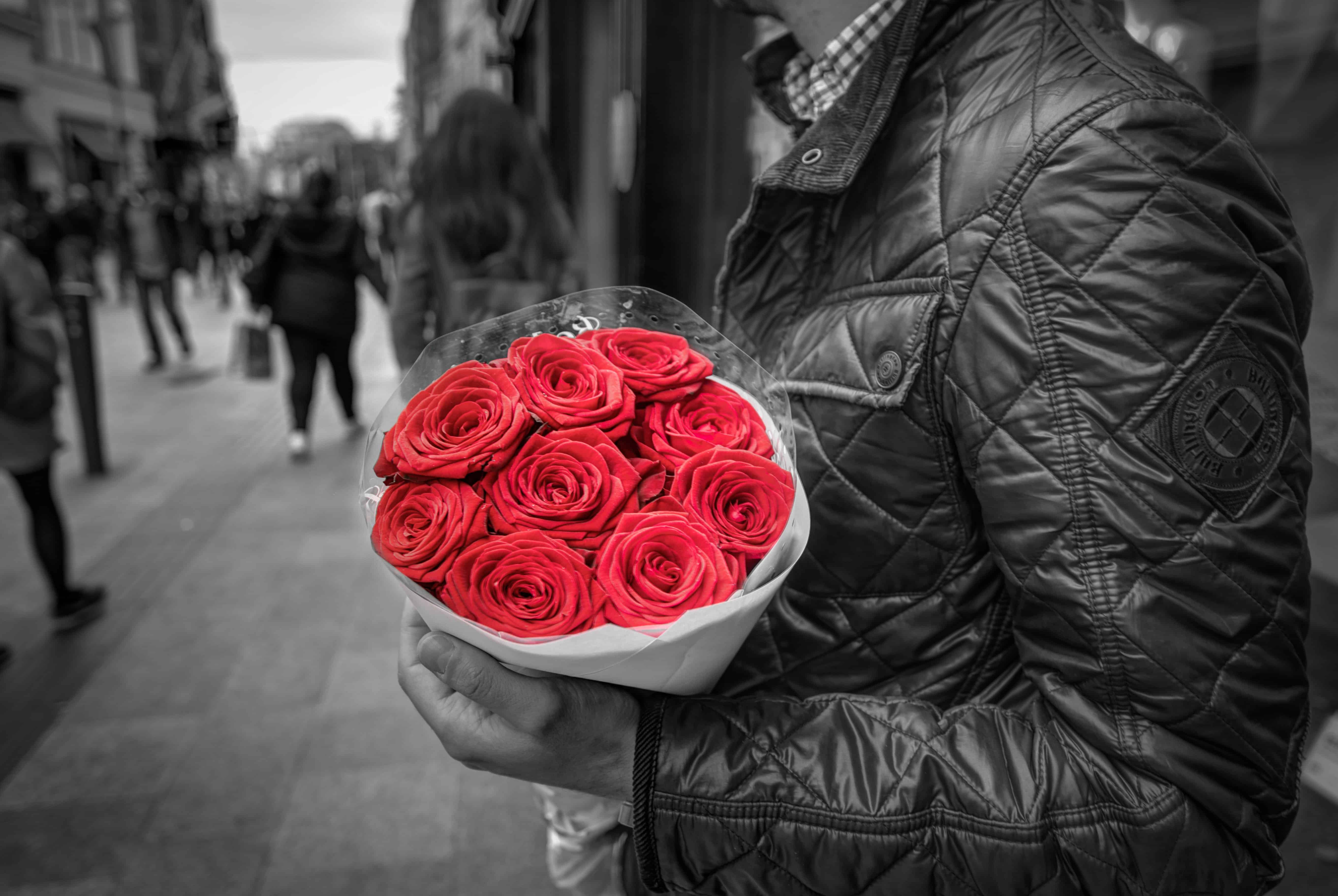 Article Name
My Choice of The Top 10 Valentine Gifts For Men
Description
If you are a new couple and you don't know your partner well enough yet it can be a little daunting because you want to get them something they will love.  For that very reason I have put together a list of my top 10 Valentine gifts for men.
Author