This post may contain affiliate links. I may receive commissions for purchases made through these links with no extra cost to you. See full disclosure.
Last Updated on May 29, 2022 by Yvette's Treasures
A Creative Box Review
The holiday spirits have kicked in. Are you feeling the magic in the air, I know I am? Are you gearing up for the big shopping days ahead? Of course, getting presents for toddlers is definitely at the top of that list, and so should the Lego Classic Medium Creative Box be.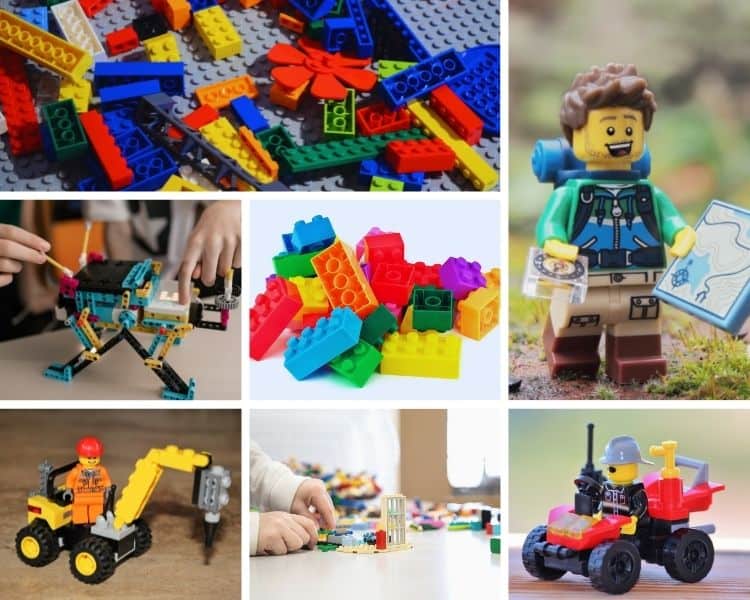 You would think that buying toys for the little ones would be easy, but in reality though, it is a challenge. There are umpteen toys flooding the market at any given time. Adding to that are new fancy launches.
Picking a toy from among a zillion playthings can be ten times more hard won than you picture.  That's why I like to stick to the classics like the all-new Lego Classic Medium Creative Brick Box. These are the perfect building blocks for 4 years and up.
LEGO Classic Medium Creative Brick Box

Most kids are pretty familiar with Lego. Is it new in the world of toys? No! But, the Lego creative boxes are tweaked and upgraded for a better play experience.
Kids absolutely love Lego. The game keeps the little ones occupied and hooked, creating a number of characters and structures on their own. Christmas or not, you can never go wrong with buying the Lego Classic Medium Creative Box.
Related Gift Ideas: Mickey Mouse Clubhouse Toys
What Makes Lego A Win-Win For Young Children?
The thrill of engineering structures and figurines is engaging for the young ones. It boosts and adds wings to a child's creativity. More importantly, the building game amuses the kids.
How Is The Lego Creative Box Different?
Let's go over some of the key features of the building playset:
The creative box is a fairly medium-sized kit. There are over 35 various colors of the classic Lego bricks. Little ones have a fun time hammering out tons of figurines, trains, trucks, and whatever floats their boat.
Putting together colorful bricks and constructing structures is more than just a game. Kids put their smarts and mind's eye to assemble the structures and models. Of course, the creative power in the child sees a spike. Shuffling the Lego bricks is entertaining for the kids. But, it does amp up creativity and imagination in toddlers.
The Lego Classic Medium Creative Box is a worthy buy. The kit includes as many as 384 building pieces. Surprised? Stack the pieces and keep setting up models for play. Wondering if the bricks are too tiny to handle? Well, the pieces in the creative kit are of a standard measure. It is over 3 inches in length and 6 inches wide. Perfect for little hands.
LEGO Classic Medium Creative Brick Box

What Is In The Classic Creative Box?
Are you curious to find out what's housed in the Lego kit? Is it all bricks or does the kit include a bunch of varying pieces? The classic creative box is a rewarding experience for young boys and girls. There are toy eyes to play around with, wheel rims, and 18 play tires to figure putting in use.
Children can use the green baseplate to put together and engineer the models. It is no secret that wrapping up crafts can get messy. Losing the Lego bricks and pieces is easy if there's no place to box the pieces. Luckily, the Classic Medium Creative Box comes with a container. Stow the Lego parts and pieces in the container to keep them safe.
Lego

is pretty easy to spot in a toddler's room. Wondering if the bricks included in the creative set could be used in sync with the other creative construction playsets? A big yes!
Related Gift Ideas: The Best Learning Toys For Toddlers
My Thoughts On The Classic Medium Creative Brick Box
I think the Lego Classic Medium Creative Brick Box is a great set for toddlers. It's versatile and can be used with other pieces to create all sorts of things. Plus, it's always fun to play with Legos! What do you think of the creative building blocks?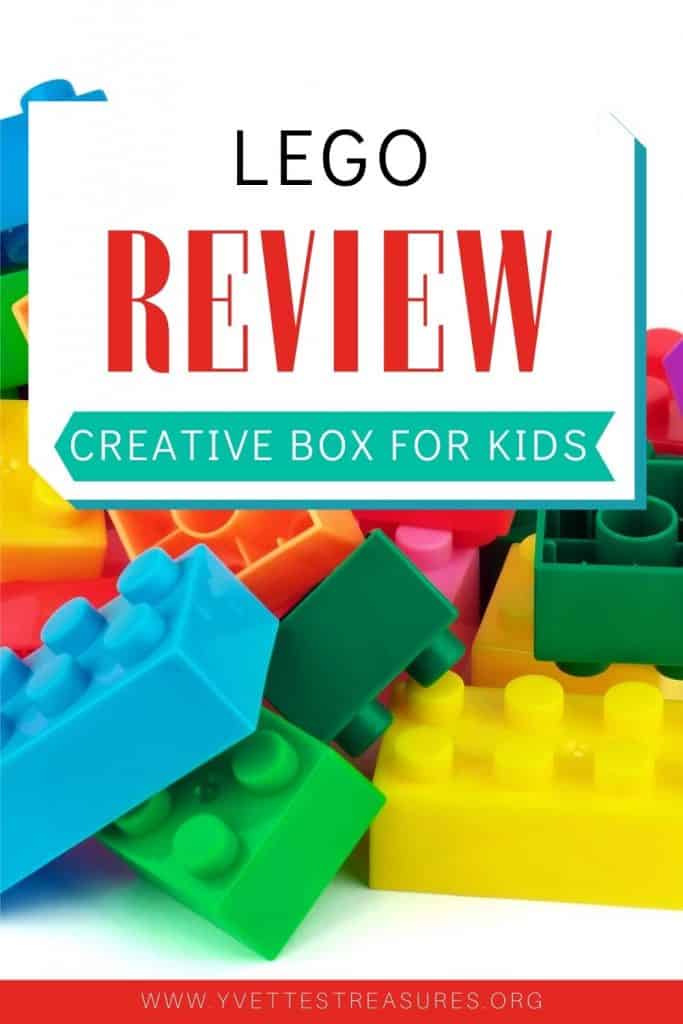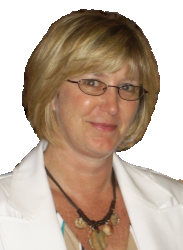 Latest posts by Yvette's Treasures
(see all)
Summary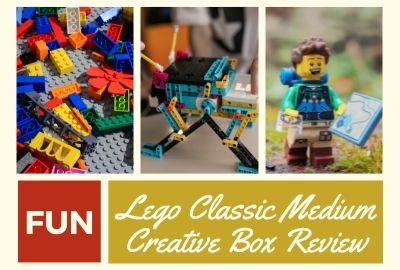 Article Name
Lego Classic Medium Creative Box Review
Description
The Lego Classic Medium Creative Box makes the perfect gift for 4 year olds and up.
Author