This post may contain affiliate links. I may receive commissions for purchases made through these links with no extra cost to you. See full disclosure.
Last Updated on September 11, 2021 by
Part #5
Physical Activity Toys For Toddlers
Physical activity is a highly important part of your child's developmental progress.  It can also be unnerving to watch your child climb and maneuver structures that could make him fall. That is why I have compiled a list of activity toys for toddlers that I feel are safe enough and keep them learning.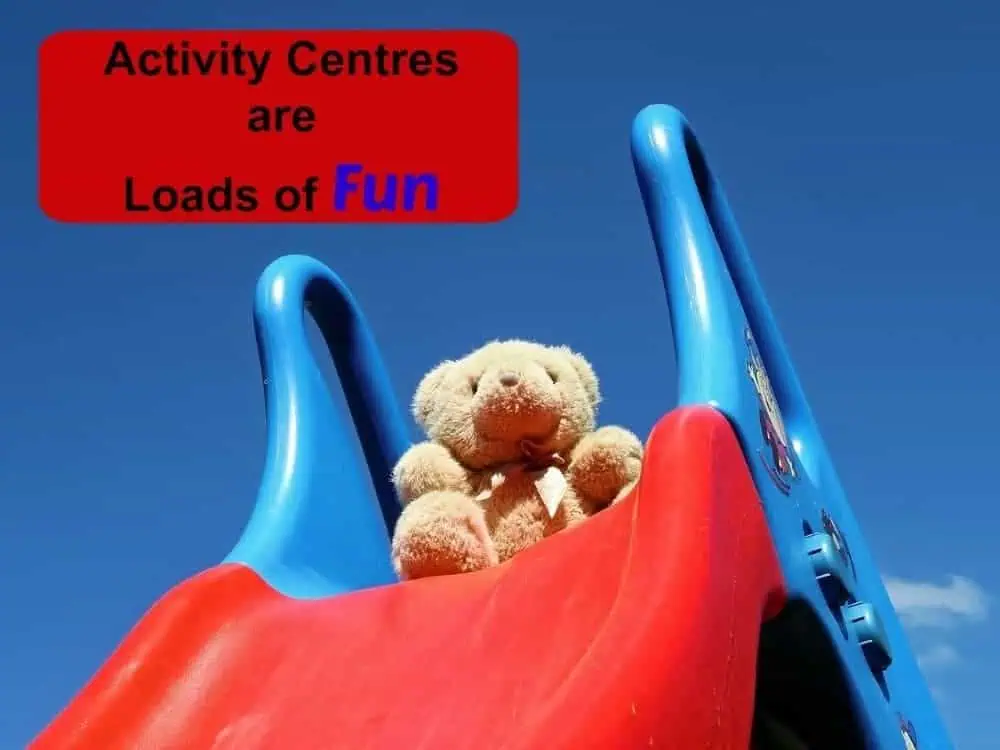 Thankfully, there are toys available today that not only encourages a toddler to try new physical activities, but are safe and inspiring to keep him trying new things.  Activity toys for toddlers can be both entertaining and educational and will tweak their imaginations and help them gain self-confidence.
In

a Hurry

–

Click here

for a wider range of activity toys for toddlers

What Do The Experts Say About Activity Toys For Toddlers
Child development experts say that children under five years of age should have about three hours per day of more intensive physical activity including running, climbing and jumping and some light activities such as board games and walking.
Physical development toys are readily available to help your toddler build muscle and confidence as he learns various sports and activities that will increase his confidence as he moves from toys to actual sports.

Sportstastic Activity CenterCHECK CURRENT PRICE
Sportstastic Activity Center – Great Activity Toys For Toddlers
The Sportstastic Activity Center is specially designed to teach toddlers how to kick, climb, slide and dunk. There are three sports to choose from in this activity center – basketball, baseball and soccer.
There is also a mini-slide that teaches how to climb the ladder and slide down. The toy comes with all the necessary accessories which can easily be stored in the storage spaces located on the outer wall of the activity center.
Related articles in this series:
Part #1 – What Are The Top Christmas Gifts for Toddlers in 2017
Part #2 – The Best Learning Toys for Toddlers to Improve Motor Skills
Let's Play House Kids
Melissa & Doug Let's Play House Dust! Sweep! Mop! 6-Piece Pretend Play SetCHECK CURRENT PRICE
Mimicking their parents is one of the most fun and rewarding things a toddler can do. And, it can also teach and provide a good deal of exercise if they have the right tools.
The Melissa & Doug Let's Play House! Dust, Sweep and Mop Set is the perfect toy to teach and also build muscles and coordination.
The Dust, Sweep & Mop Set contains six pieces to help your toddler learn about housekeeping and other chores through play. While learning, they will also develop motor skills by using the broom, mop, duster and brush. This toy also comes with a storage tree to keep the accessories safe all in one place.
Watch your toddler explore new heights with the ECR4Kids SoftZone Climb and Crawl Play Set. It's a five piece foam structure set of bright colors that encourages the toddler to take action and develop motor skills while having fun.
Your child can use a cylinder, slide, hemisphere and a rectangular prism to encourage them to explore. You can configure the pieces in various ways to always make it interesting.
You can feel good about the safety of your child because each piece is covered with reinforced, phthalate-free vinyl that is certified for exceeding low emissions for indoor product use.
More Amazing Activity Toys For Toddlers
Little Tikes Waterpark Play TableCHECK CURRENT PRICE
Little Tikes 3′ TrampolineCHECK CURRENT PRICE
Step2 All-Star Sports ClimberCHECK CURRENT PRICE
Melissa & Doug Take-Along Shape Sorter Baby ToyCHECK CURRENT PRICE
Little Tikes Gas 'n Go MowerCHECK CURRENT PRICE
Super Sport Easy Catch Ball & Glove SetCHECK CURRENT PRICE
Melissa & Doug Activity Book, Animals, Alphabet, and NumbersCHECK CURRENT PRICE
14-Piece Basic Educational Development Wooden Magnetic Bath Fishing Travel GameCHECK CURRENT PRICE
Melissa & Doug Water Coloring & Painting BookCHECK CURRENT PRICE
There's no end to the protection and care that a parent feels for a child.  Toddlers are more prone to accidents because they are exploring and trying out new things.  Make it easy for them to play and grow by choosing toys that can play a part in their overall development.
Research toys online and choose from a wide range of specially designed toys that will both delight and teach your child to better help him or her to meet the world and excel in it.
Related articles in this series:
Part #3 – Toys to Keep Toddlers Calm and Happy
Part #4 – The Best Bath Time Toys for Toddlers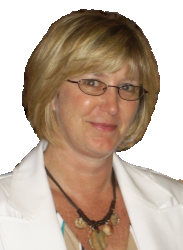 Latest posts by Yvette's Treasures
(see all)