This post may contain affiliate links. I may receive commissions for purchases made through these links with no extra cost to you. See full disclosure.
Last Updated on September 21, 2019 by Yvette's Treasures
Part #3
Cool Toys For Toddlers When You Have To Keep Them Still
Your child's safety is foremost on your mind when you place him in a car seat, stroller or crib.  If you've ever tried to keep your toddler restrained in the back seat, especially on a long car trek – we all know how difficult that can be.  My niece, Sofia is visiting soon from Australia and I'd like to make sure she has the best when it comes to safety so I've been doing some research and I have come up with these cool toys for toddlers when you need to keep them entertained.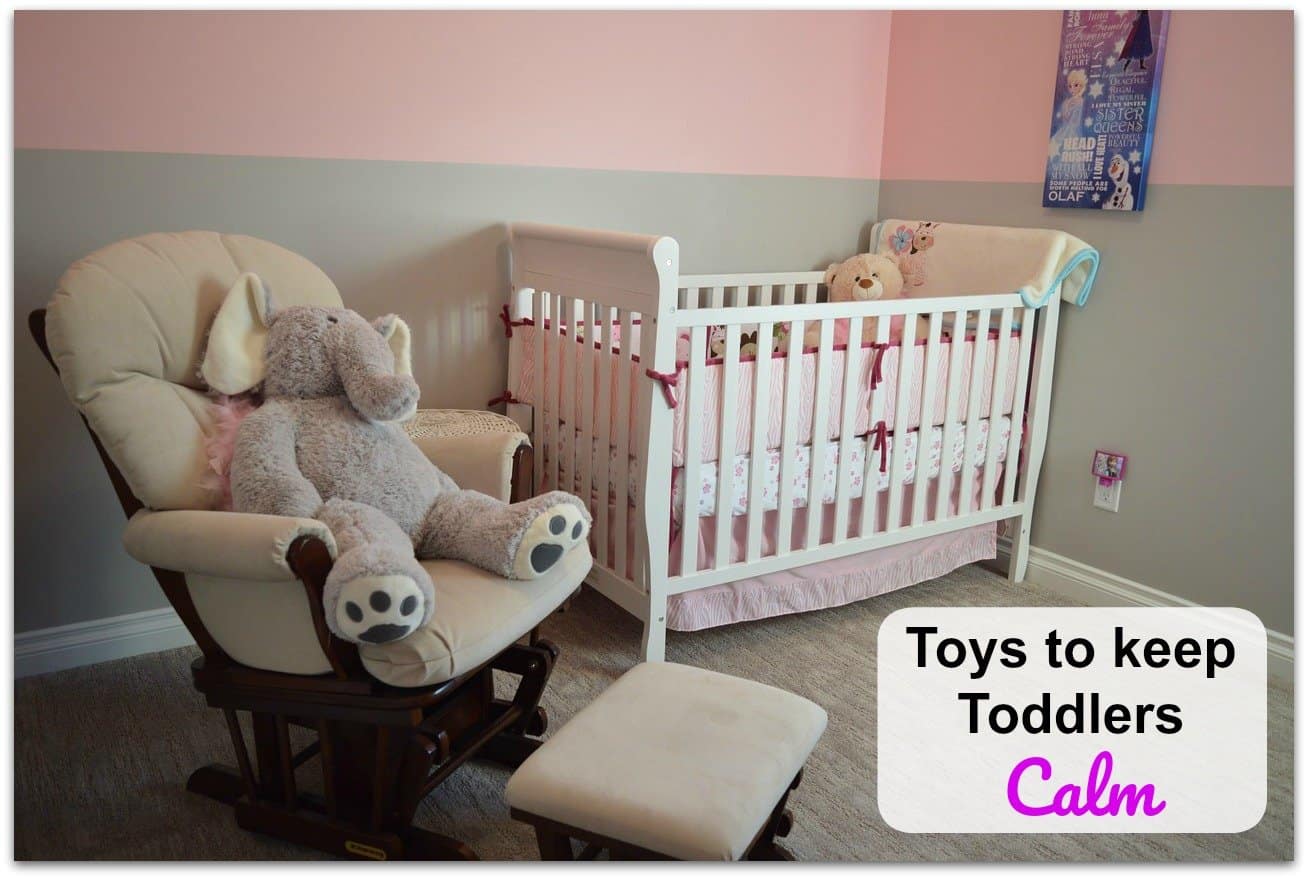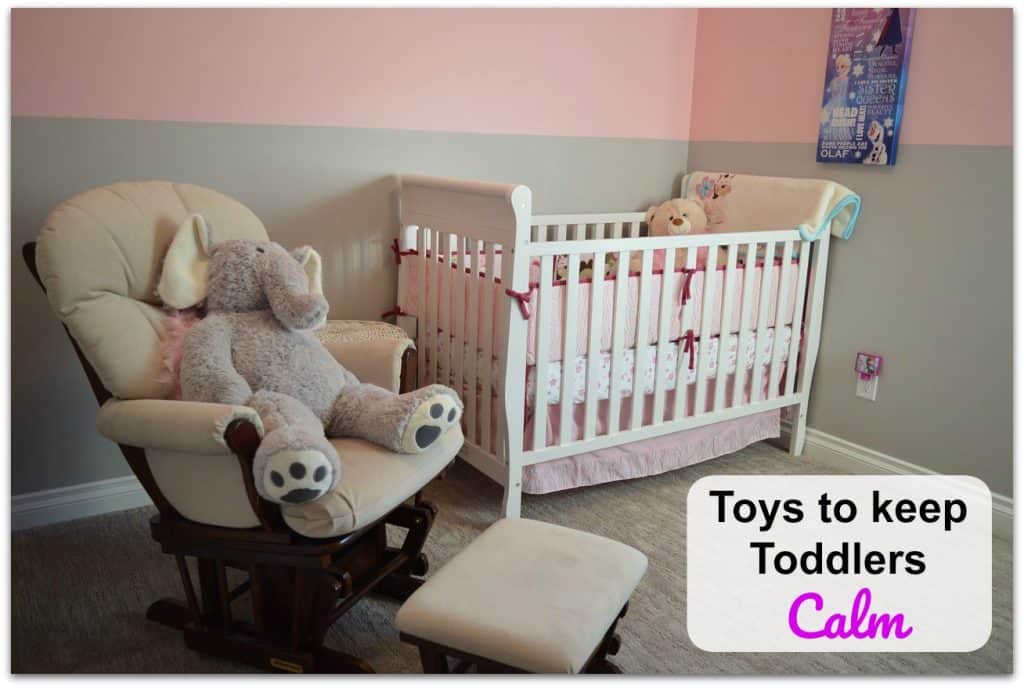 The main goal is to keep your child safe and happy, which in turn, keeps you calm and happy and a safer driver on the road as you are not distracted by crying in the back seat.  This is true especially on long car trips when it's essential that the baby remains restrained and safe.
Frequent stops to remove the toddler from a car seat or stroller are essential to keeping him calm and happy.  Another critical time you have to deal with is when a child wakes up in his crib and you're not in the room.  You'll want to be sure he can't climb over the railing or find danger in his crib that's why these cool toys for toddlers come in real handy.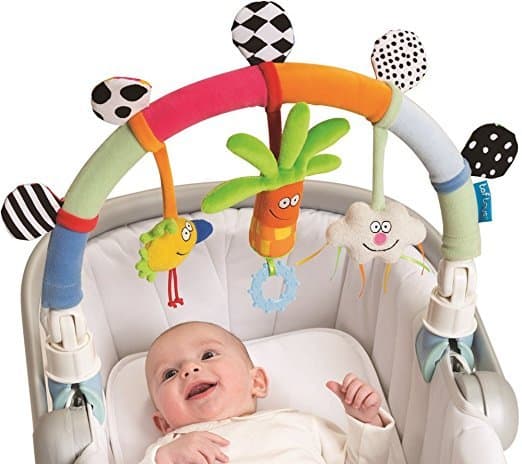 It's normal for toddlers to try and find a way to escape from a crib or playpen when it's time to go to sleep or when he first wakes up.  But, if there are appropriate toys placed on or in the crib or playpen to keep him entertained he'll be much less likely to try and escape.  It's amazing what kids get up to.  They can escape from the least likely places.
Some More Cool Toys For Toddlers To Keep Them Entertained
Look no further than the Taf Toys Play & Kick Car Seat Toy to enjoy an easier driving experience while your baby faces the rear seat and remains safe and happy, and you calm and able to concentrate on the road rather than a screaming and dissatisfied child.

Taf Toys Play & Kick Car Seat Toy | Baby's Activity & Entertaining Center, For Easier Drive And Easier ParentingCHECK CURRENT PRICE
Packed with entertainment for the toddler, the Play & Kick Car Seat Toy is really one of the cool toys for toddlers because it provides playful activities and soothing music to help calm and keep the baby occupied while you're driving.
The toy also includes three colorful and soft toys that the baby can grab and play with. Or, he can choose to kick the soft kid pad, he'll hear music and experience twinkling soft lights that will help develop his motor skills and other senses.
You'll be happy to know that the Play & Kick Car Seat Toy attaches extremely easy to the car's headrest with two plastic rings. And, you can adjust the angle and height to your child's reach with the easy to use Velcro straps.
Missed part#1 – Best Christmas Gift Guide For Toddlers in 2017
Missed part#2 – See here
The VTech Range Also Offer Cool Toys For Toddlers
VTech Baby On-the-Moove Activity BarCHECK CURRENT PRICE
Another toy to choose that will keep your toddler entertained while you're on the move is the VTech Baby On-the-Moove Activity Bar. Note that 'Moove' isn't misspelled in the instance, it represents the cute, laughing cow in the middle of the toy that swings back and forth.
As the cow swings, the motion sensor is activated and your toddler will be delighted with interesting sounds that he chooses. The heart button on the cow triggers songs, phrases and music. The bird on the toy helps the child learn good motor skills and self awareness. That should keep him occupied for a while and help him learn.
Part#4 is here visit – Fun Bath Time Toys For Toddlers
Part#5 and the last in the series is all about – Activity Toys For Toddlers
Save
Save
Save
Save
Save
Save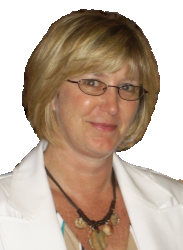 Latest posts by Yvette's Treasures
(see all)