This post may contain affiliate links. I may receive commissions for purchases made through these links with no extra cost to you. See full disclosure.
Last Updated on January 8, 2022 by Yvette's Treasures
Super Cool Gift Ideas For Mom On Mother's Day
Moms are special and deserve to be treated as such. Celebrate this Mother's day with a gift as wonderful as she is. I've put together a list of really cool gift ideas for mom.  From jewelry, to bags, kitchen gadgets, wine accessories and organic pajamas. Show mom just how much you love her by giving her a gift she can treasure always.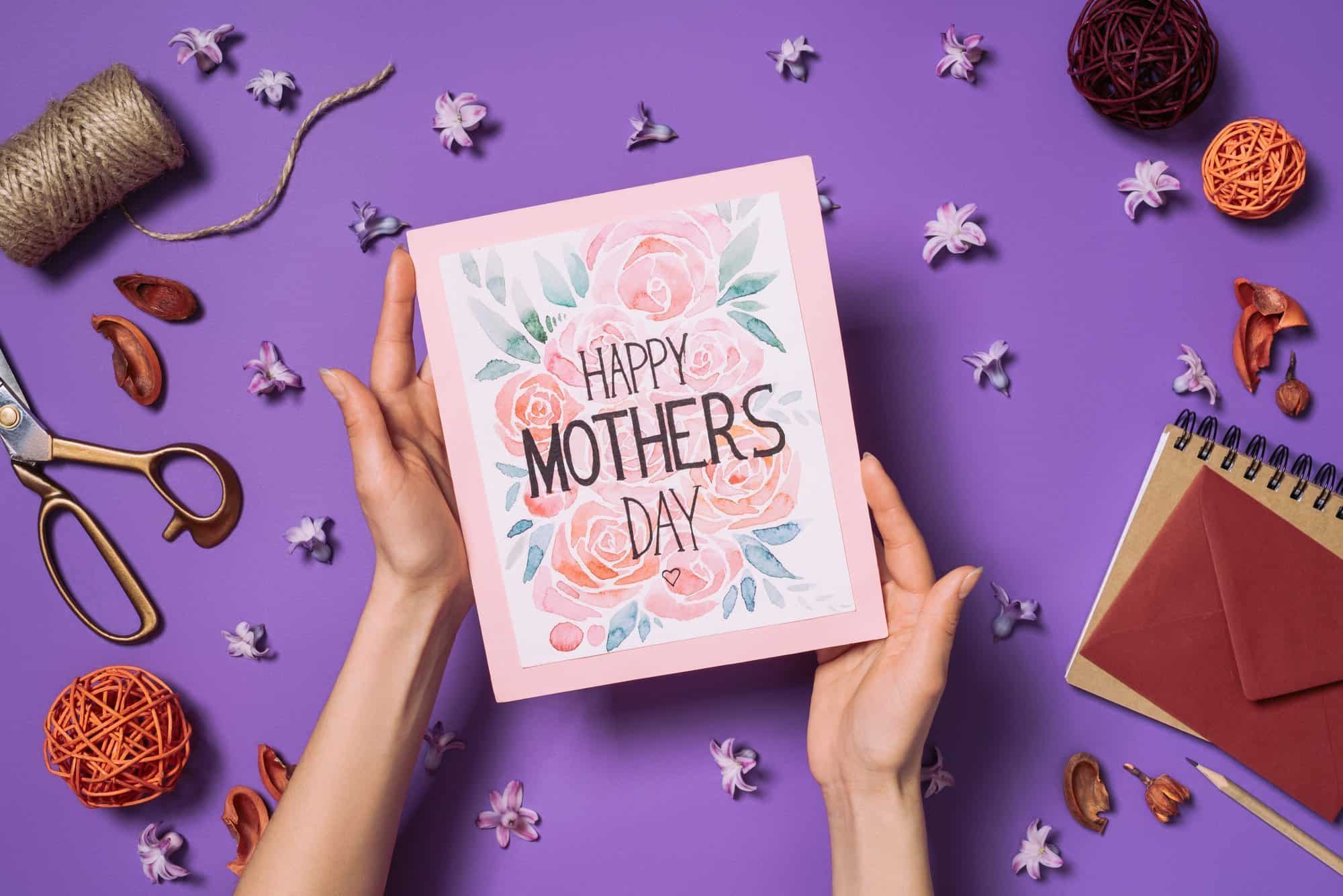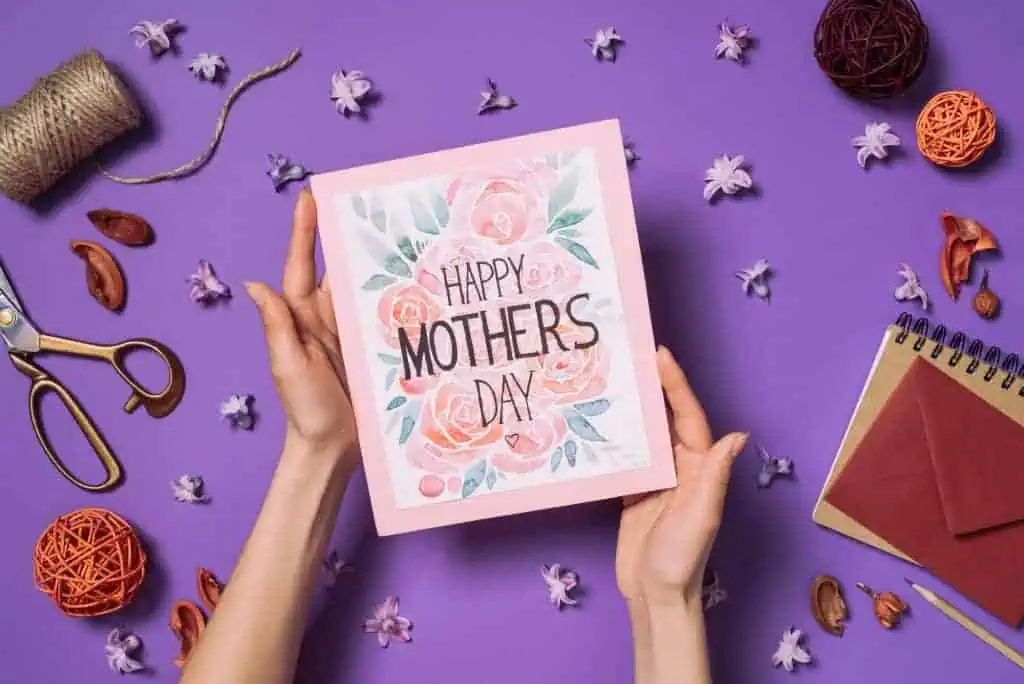 Cool Gift Ideas For Mom Any Time Of The Year
Can't quite decide what to get mom this year, why not get her this gift box which has a variety of awesome goodies inside. All the gifts are beautifully assorted, and guaranteed to put a big smile on mom's face when she opens it!
Best Gift for Mom. Includes: Set Of 6 Bath Bombs, Ring Holders For Jewelry, Best Mom Coffee Mug, Warm Socks And Scarf
---
Most moms love flowers, but here's something different? An LED lighted artificial Orchid.  I've always been a fan of Orchids, I love their rich beautiful colors.
So what can be better than an Orchid that doesn't need watering, doesn't loose it's vibrant color or die.  You can keep it for years to come.
This gorgeous display of realistic Orchids with warm white LED lights lets you add a romantic glow to your home.  Perfect in your bedroom or living room. It is easy to operate with an on/off switch at the bottom of the flower base.
LED Lighted Artificial Orchid Arrangement-Battery Operated Orchid Pot with 9 Lights

Personalized Jewelry Are Cool Gift Ideas For Mom
I love jewelry!  I probably have too much, but I just can't help myself.  Personalized jewelry is even more special because it's made especially for you…moms will love this thoughtful gift.
925 Sterling Silver Personalized Monogram Necklace
Personalized Family Tree Jewelry Necklace in Sterling Silver & Swarovski Birthstones
Custom Name Necklace Sterling Silver Necklace Rose Gold Plated
Serenity Prayer Bangle Bracelet Fine Discreet Engraving
Personalized Tree of Life Pendant
Bracelet The Love Between Mother and Daughter Is Forever
---
Cool Gift Ideas For Mom In The Bedroom
10 Pocket Bedside Caddy – Hanging Storage Organizer for Books, Phones, Tablets, Accessory and TV Remote
What an excellent idea! This 100% breathable polyester bedside organizer comes with 10 pockets that can hold just about anything and the best thing is that it's so easy to reach. No more getting out of bed on a cold night.
Not only is it fantastic for moms, it is also perfect for college dorm rooms, bunk beds, bathroom or bedroom doors, hospital beds, small apartments, hostels and camping. Such a useful and fun gift to have.
Related: Beautiful Valentine Gift Baskets For Her To Enjoy!
---
Carex Bed Buddy Warming Footies
Just pop them in the microwave for a few minutes and these 100% polyester fleece booties will warm your feet up in no time. No more cold feet in bed.
These aromatherapy warming footies also come with a lightly fragranced scent pack which includes eucalyptus – to revitalize, clove – to comfort and cinnamon – to calm.
---
Cool Gift Ideas For Mom Who Enjoys Wine
Sometimes at the end of a long day when the kids are asleep it's nice to sit down with a glass of wine and a good book.  Moms also need to relax.
I found this really unique set of stemless aerating wine glasses.  This is definitely on my list of super cool gift ideas for mom.
Stemless Aerating Wine Glasses by Chevalier Collection (Set of 2) – Wine Aerator
Fun Gift Ideas: Awesome Sloth Gifts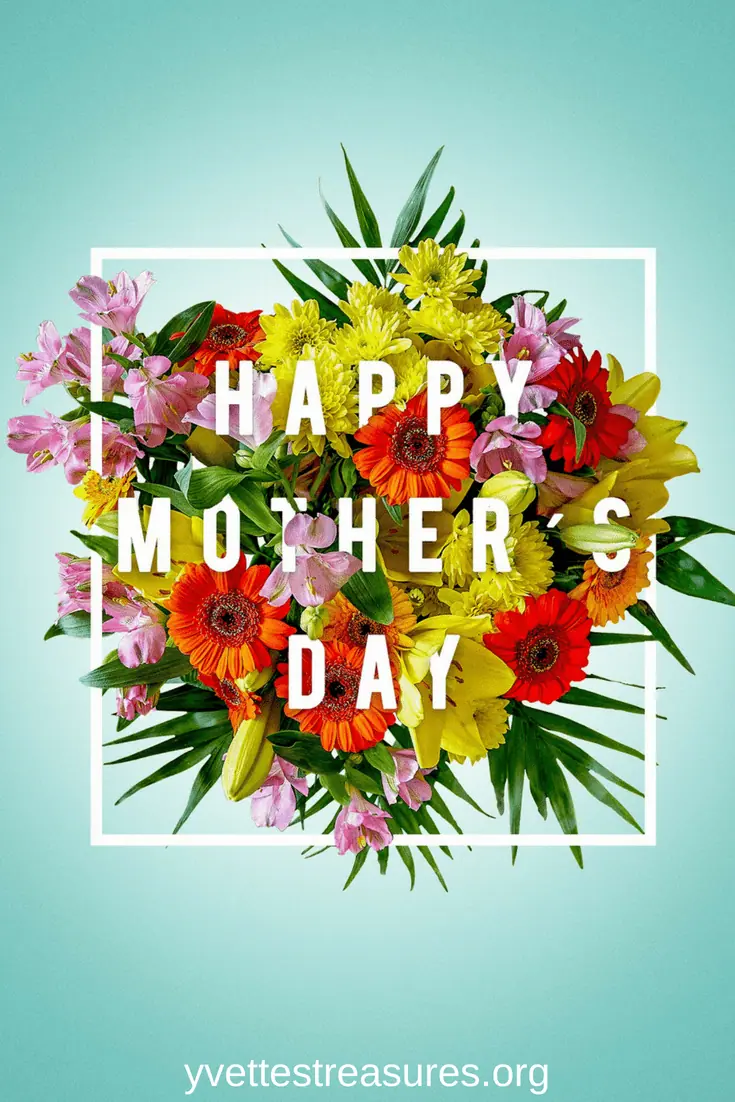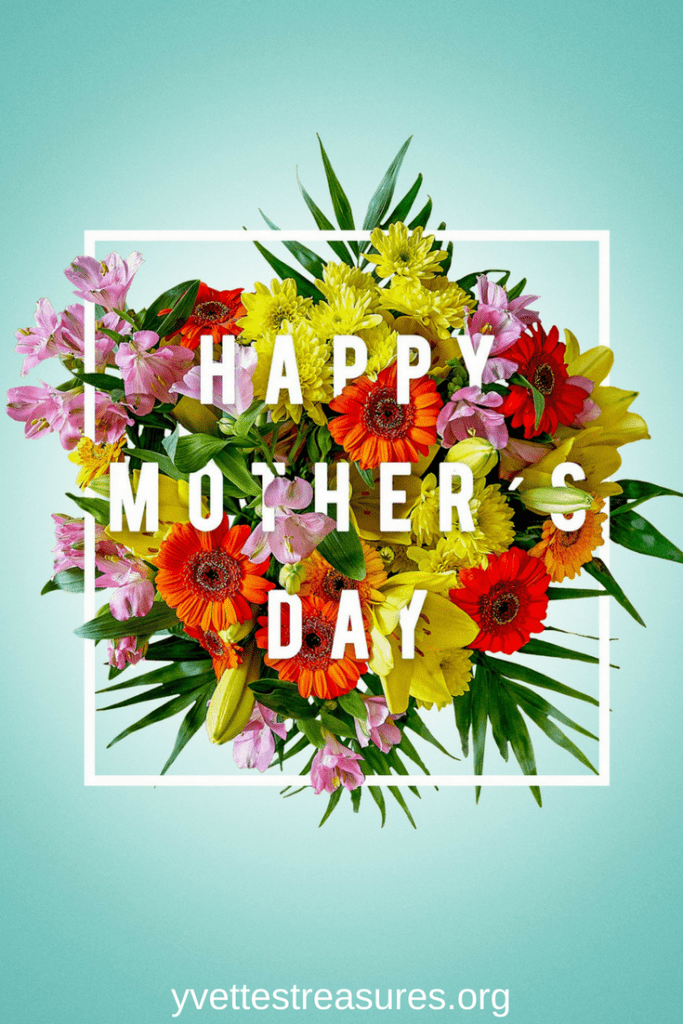 Related Post:  30+ Gifts For Women Who Love Wine
---
Unique Gift Ideas For Mom
Talking about cool gift ideas for mom….this one is certainly right at the top of that list.  What better way to show mom how much you love her than by sharing your thoughts and ideas with her through a beautiful shared journal.
With plenty of free space for writing about whatever comes to mind, plus pages for drawing and making lists, this is the perfect way to share mother and daughter experiences.
Plenty of free space for writing about whatever comes to mind, plus pages for drawing and making lists,
Knock Knock What I Love About Mom Fill In The Love Journal
Just Between Us: Mother & Daughter: A No-Stress, No-Rules Journal
Related Post:  20+ Of The Best Unique Gifts For Grandma
---
More Great Gift Ideas For Mom
Handbags and purses are something every mom needs and it is an extremely useful gift.  That being said, it doesn't have to be boring.
Whether mom needs something for work or perhaps a little clutch bag for a cocktail evening there are so many beautiful bags to choose from.  Here are just a few ideas.
Womens Bifold Multi Card Case Wallet with Zipper
Vintage Women's Genuine Leather Trifold Wallet
Women's Wax Genuine Leather Clutch Wallet
Women's Retro Sling Shoulder Bag
Women's Vintage Genuine Soft Leather Tote
Women's Soft Leather 3-Way Satchel Tote Handbag
Women's Cowhide Genuine Leather Small Purse
Bohemian Handbag for Women
Women's Hobo Shoulder Bag with Big Snap Hook
Related Post:  Gorgeous Gifts For Moms Who Love Gardening
---
Leather Handbags from My Favorite Store – Etsy
Whenever I'm in the market for a leather handbag whether for myself or as a gift I always browse both Amazon and Etsy.  Etsy also offer beautiful, unique leather bags.
Crossbody Bag
---
Handcrafted Crossbody Bag
---
Personalized Top Grain Italian Leather Messenger Bag
---
Leather Tote Bag
---
Home Decor Gift Ideas: Create lasting memories with this family tree wall art decor
---
Super Cool Gift Ideas For Mom
This is one I have to have!  What a brilliant idea.  So simple yet very effective.  A handbag light with an automatic sensor.
You attach this little light to the inside of your bag and when you open your bag to look for something the light is automatically triggered by the movement of your hand.  What a perfect and unique gift idea.
Handbag/Purse Light with Automatic Sensor The Perfect Motion-Activated Purse Light
---
Quirky And Cool Gift Ideas For Mom Under $30
Here are a few quirky and cool gift ideas for mom that won't break the bank.  If you've saved up all your pocket money to buy mom a special gift for Mother's Day, here are a few great ideas to help you choose.  Enjoy browsing.
Umbra Zoola Cat Ring Holder, Chrome
Lilly Pulitzer Passport Cover/ Holder / Wallet, Beach Loot
"I'm A Mom what's Your SuperPower?" Coffee Mug 12 oz.
Mothers Gifts Embroidery Cotton Throw Pillow Cases
Audio Pet Gen 1 Mini Bluetooth Animal Wireless Speaker
Inspiration and Advice from over 100 Makers, Artists, and Entrepreneurs
Emerald Pendant Sterling Silver Oval Shape with CZ Accents
Silky Soft Nightgown with Crochet Trim
iPhone 8 Plus Case, iPhone 7 Plus Case
Solid Portable Universal Aluminum Desktop Charger
PopSockets: Collapsible Grip & Stand for Phones and Tablets
Water Resistant Cell Phone Armband: 5.2 Inch Case
Jewelry Organizer Lockable Mirrored Storage Case for Women
Ironwood Gourmet Saugatuck Recipe Box, Acacia Wood
Lindt LINDOR Milk Chocolate Truffles, Kosher, 60 Count Box
Healthy And Fit Cool Gift Ideas For Mom
These cool gift ideas are for moms who love to exercise and live healthy.  With all the stress nowadays we need to take better care of ourselves, especially our health.  Here are a few gift ideas for the healthy mom.
Brimma Leak Proof Fruit Infuser Water Bottle, Large 32 Oz.
Exercise Ball for Abdominal Workouts and Shoulder Rehabilitation Exercises, Core Strengthening
Fitness Tracker, Slim 2 Touch Screen Activity Health Tracker with Sleep Monitor
Wireless Bluetooth Running Earbuds
Marcy Recumbent Exercise Bike with Resistance ME-709
All Pro Weight Adjustable Ankle Weights, 5-lb pair (up to 2½-lbs per ankle)
Resistance Loop Exercise Bands with Instruction Guide, Carry Bag, EBook and Online Workout Videos, Set of 5
Diet & Fitness Journal: Your Personal Guide to Optimum Health (Diary, Exercise)
Inspirational Quotes Are Great Gift Ideas For Mom
Sometimes we all need a little inspiration to keep us going, I know I do.  I don't often feel down, but every now and again I need a little reminder to pick myself up and carry on.  Any one of these lovely gifts would inspire me to do just that.
BlankieGram Healing Thoughts Blanket
The Gifts of Imperfection: Let Go of Who You Think You're Supposed to Be and Embrace Who You Are
Super Soft Plush Healing Thoughts Warm Hugs Positive Energy Throw Blanket
Mark My Words "You're Amazing" Cup
Lighthouse Christian Products
Glass KindNotes FRIENDSHIP Keepsake Gift Jar
Promises From God for Women Cards – A Box of Blessings
Smiling Wisdom – Silver Leaf Necklace, Lifetime Friend Gift Set
Willow Tree Memory Box, Friendship
More Gift Ideas:  7 Of The Best Gifts For The Knitter
Related posts for the Best Gift Ideas For Mom
Super Cool Gift Ideas For Mom
Spoil mom this Mother's Day with one of these cool gift ideas.  I'm sure she'll love any one of these great gifts.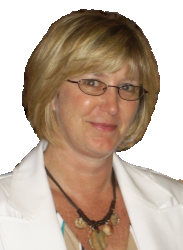 Latest posts by Yvette's Treasures
(see all)