This post may contain affiliate links. I may receive commissions for purchases made through these links with no extra cost to you. See full disclosure.
Last Updated on January 2, 2022 by Yvette's Treasures
The next school year is just around the corner, and now is the perfect time to prepare for some back to campus college dorm room gifts for your college bound students.
If you know a student that is planning to live away from home during their college years, here's a great list of must-haves to make dorm life easier.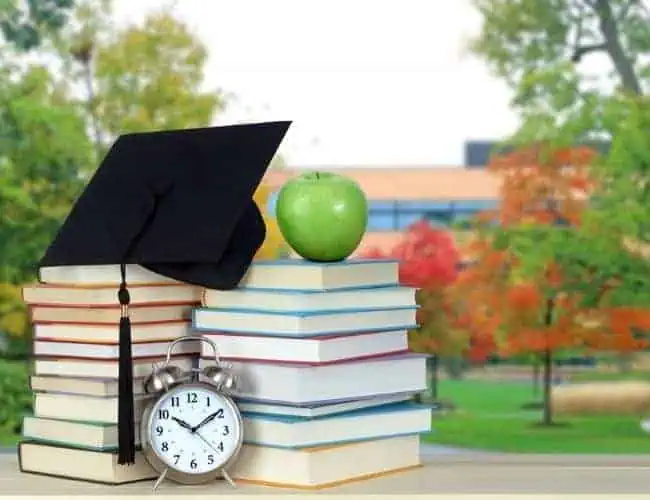 Best Gifts For The College Dorm
We have a great list of college dorm room gifts that will actually be used, and not just packed away in a closet somewhere. This list contains an assortment of basic living necessities, helpful gadgets, and gifts to make your student's studying easier and more comfortable.
At a variety of price points to suit all budgets, and to help your college student begin the next chapter in their life.
1. Breakfast Sandwich Maker
Hamilton Beach Breakfast Sandwich Maker
Help college students start the day on a positive note with breakfast. It's simple when you give them an easy-to-use breakfast sandwich maker like this one from Hamilton Beach. With this wonderful cooking device, anyone can make a delicious ready-to-eat sandwich within five minutes.
---
2. College Dorm Room Gifts That Keep Your Valuables Safe
English Dictionary Faux Book Metal Safe
Living at college with new people is a great college experience. But, taking a few extra steps to make sure personal items are safe is always a smart move. It's a must for college students to have a safe hiding spot for their most important valuables.
This book looks like a real Dictionary, no one will suspect it's a safe with a lock. The safe is made with sturdy metal, comes with two keys, and provides enough space for jewelry, credit cards, cash, and other valuables. This is a brilliant college dorm room gift idea.
---
3. Coffee Maker
Many students are coffee lovers, if you know that the college student in your life is one of them, it's a must for you to give them a coffee maker. This college dorm gift will make their lives easier (especially when they're studying at night), but at the same time, they can save money by avoiding the coffee shops.  A Keurig K-Mini Coffee Maker is handy and perfect for small spaces. It makes coffee in minutes and has an auto-off feature too.
---
4. Cordless Electric Kettle
Mueller Ultra Kettle: 1500W Electric Kettle
An electric kettle is a great way to heat water to prepare hot tea, instant oatmeal, ramen and so many other quick eats. When it comes to dorm gifts The Mueller Ultra Kettle is not only durable and fast to boil water, but it's safe to use too. It has an auto shut-off feature, a heat-resistant borosilicate glass, and an anti-slip handle.
---
5. Comfortable Reading Pillow
We know you've already got your college student all the bedding essentials that he/she will need, but did a reading pillow ever cross your mind? Dorm beds are uncomfortable for studying (even sleeping), so make sure that they have a reading pillow they can use to comfortably study, do their homework, or relax after a long day at school.
ComfortSpa's reading pillow is made of shredded foam and measures 18in x 15in. It provides comfort and great back support as well.
---
---
6. Shower Caddy
Mesh Shower Caddy for College Dorm Room
A tough shower bag where college students can put all of their bathroom essentials is a gift everyone needs. The Attmu Mesh Shower Caddy is made of premium mesh material and comes with a handle and a total of nine compartments.
Its dimensions are 7.3in x 5.9in x 5.9in, the perfect size for all bath and shower essentials. This stylish shower bag will definitely come in handy!
---
7. Noise Cancelling Headphones
Foldable Hearing Protection Ear Muffs Noise Cancelling
Studying in the dorm can be a hassle sometimes, the best thing that you can do to help them focus on their studies is to get them active noise-canceling headphones.
Vanderfields Noise Cancelling Headphones have a high Noise Reduction Rating of 32dB that provides excellent hearing protection. They are comfortable to wear, compact, and handy gifts for college students to take wherever needed.
---
8. Laundry Bag
Every student needs a laundry bag, but just not any bag will do. Have you ever considered how many flights of stairs or blocks they have to cross to get their dirty clothes washed? A backpack laundry bag like this will make carrying the loads easier.
The Dalykate Backpack Laundry Bag measures 13in x 29in and can hold two to three loads of laundry (up to 44lbs). It's made from high-quality and sturdy 600D oxford cloth that is tear-resistant, machine washable, and waterproof.
---
9. Foldable Under-bed Bags
Foldable Underbed Bags – 2 Pack
Having a foldable under-bed bag is one of the smartest ways to save space in the dorm room or apartment. The Onlyeasy Foldable Underbed Bags come in a set of two for an affordable price. These make wonderful college dorm room gifts for students.
Each bag has a top transparent window that makes searching easier, and two front and side handles to conveniently pull it out from under the bed.
---
---
10. Laptop Stand Gifts For College Students
Soundance Laptop Stand, Aluminum
Studying at college is inevitable and having a laptop stand will always come in handy. Soundance Laptop Stand is suitable for any laptop that measures 10 inches to 15 inches. Made of thickened aluminum alloy, this laptop stand is extra sturdy and less shaky. It also has a rubber holder that helps your laptop "stick" in place to ensure its safety.
---
11. Bluetooth Shower Speaker
iFox iF012 Bluetooth Shower Speaker – Certified Waterproof
A more enjoyable "me time" in the shower calls for a waterproof Bluetooth shower speaker. iFox iF012 Bluetooth Shower Speaker is not only waterproof, but it's even fully submersible! It can last up to 10 hours of playtime, and it's fast charging too.
---
12. Mini Desk Fan
SkyGenius Battery Operated Clip on Mini Desk Fan, Black
Some days are just too hot to handle. A mini desk fan by the desk is a necessity. Unlike other desk fans, The SkyGenius's mini desk fan has a clip-style feature that allows the fan to be clipped anywhere it's needed.
Attach it to a car's back seat, near the laptop, or by the side of a bed. It also has a rechargeable and replaceable 2600mAh battery included in the package that can last up to six hours of running time.
---
13. Portable Desk Vacuum Cleaner
Ladybug Shaped Portable Desk Vacuum Cleaner
Owning a portable desk vacuum cleaner will make cleaning easier and less of a chore! This adorable mini vacuum cleaner from Honbay is ideal for cleaning the keyboard top, counter, and office desk. It's powered by two AA batteries and made from ABS material. And let's be honest, it's also super cute!
---
14. Mini Fridge
AstroAI Mini Fridge (5 Colors for Choice)
A personal mini-fridge is one of the most needed appliances in the dorm! The AstroAI Mini Fridge has a capacity of four liters (six cans) and has dual functions. Use it to keep foods warm or cold! It's quiet, and its size makes it perfect for dorm rooms too.
---
15. Echo Dot Dorm Gifts
All-new Echo Dot (4th Gen) | Smart speaker with clock and Alexa | Twilight Blue
An Echo Dot is now a must-have for college students, and makes really great college dorm room gifts. It can serve as a clock, an alarm, a portable speaker to play music, hear about news, weather, and even hear a daily horoscope!
The compact size makes it easy to fit anywhere around the room. The Echo Dot is useful and entertaining both at the same time.
---
---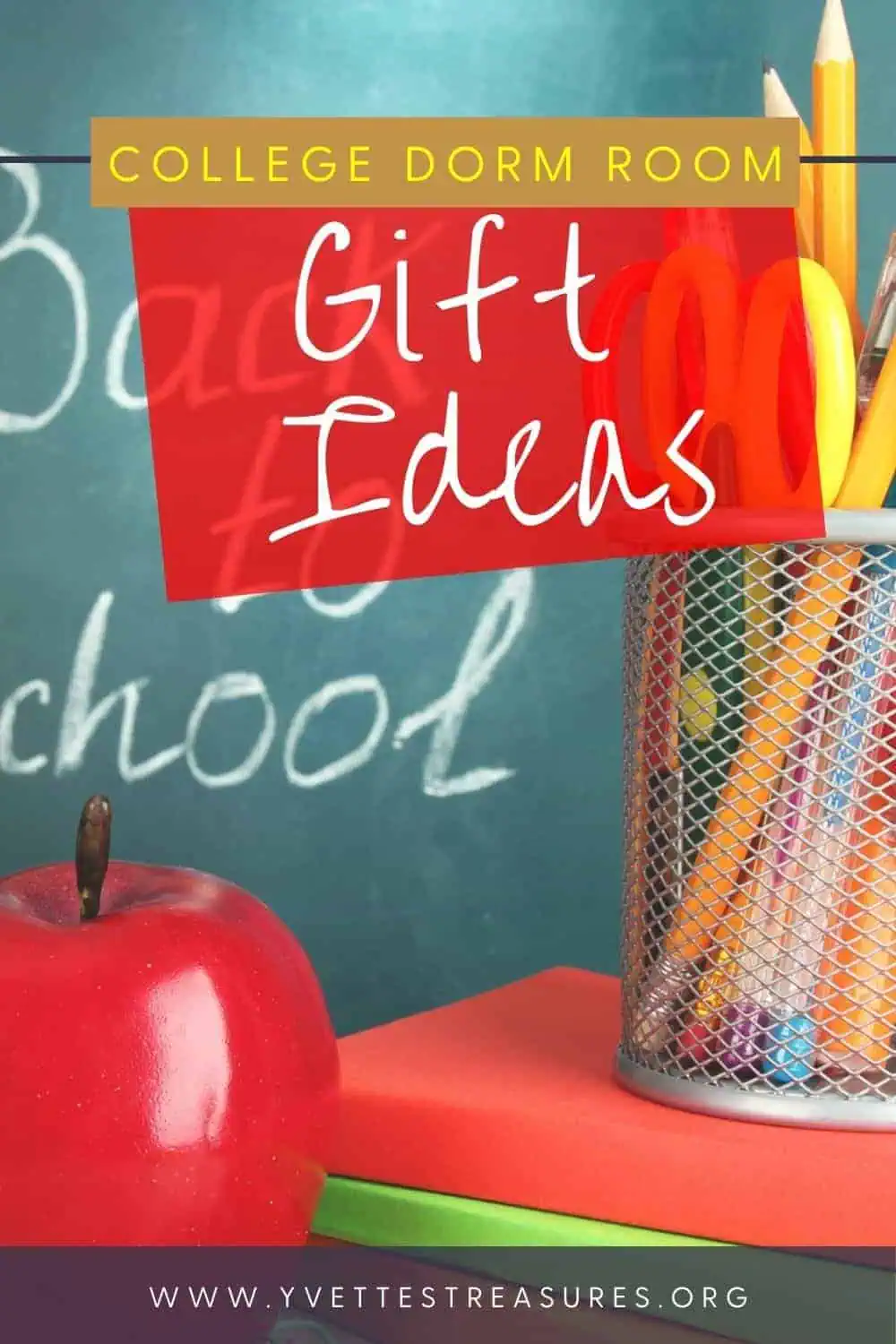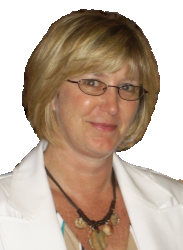 Latest posts by Yvette's Treasures
(see all)
Summary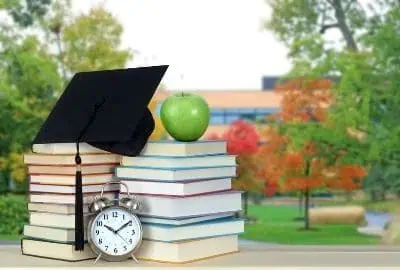 Article Name
15 College Dorm Room Gifts College Students Would Love To Have
Description
Now is the perfect time to look for college dorm room gifts for those students heading back to the campus.
Author