This post may contain affiliate links. I may receive commissions for purchases made through these links with no extra cost to you. See full disclosure.
Last Updated on January 25, 2022 by Yvette's Treasures
Best Gifts For A Guitarist
If you're looking for the perfect gift for a guitarist, you've come to the right place! We've gathered some of the best gifts for guitarists, from amps and pedals to books and accessories. Whether your favorite guitar player is just starting out or has been playing for years, we have something they'll love. Keep reading to discover some of the best gifts for a guitarist!
Guitar players are always looking for new and better ways to improve their sound and technique. Whether they're seasoned pros or just starting out, there are plenty of unique guitar gifts that any guitarist would love to receive.
One great option is headphones, which allow guitarists to practice without disturbing others. Another good choice is an amp, which can take their playing to the next level. Check out our list below for more ideas!
Guitar Notes Master – A Special Gift For Guitarists
Another great gift idea for guitar lovers, and one that would be very helpful is the Guitar Notes Master course. It is a revolutionary PC software that helps guitarists learn the guitar fretboard – notes, scales, chords, modes and more! It is suitable for all levels and all genres of guitarist. This would make a really cool guitar gift.
Best Gifts For Guitar Players
DIY Guitar Pick Punch
This is an awesome gift for the guitar player who has everything.  You know how there never seems to be a guitar pick handy when it comes time to play. Well, never again will he be without a guitar pick. 
Guitar picks can be created instantly when ever and where ever needed. Simply open that drawer with all those expired plastic cards and punch out as many as you need. The question is, why waste your time looking for guitar picks when that time can be put to better use practicing or playing? The Pick-a-Palooza DIY guitar pick punch solves the problem, saving time and more importantly aggravation.
---
Musical Notes Design Guitar Mug 
The guitar mug is a unique gift for the guitar player in your life. This musical instrument shaped coffee mug holds up to 13.5 ounces of liquid, and is perfect for both cold and hot drinks.
It has an easy-grip handle that can be held with one or two fingers and it won't rust or get scratched. It is microwave safe, dishwasher safe and won't stain or retain odors. It makes an excellent gift for any occasion, and comes in a beautifully designed box all ready for gifting. 
---
Clever Guitar Seat with Padded Cushion
The Gator Frameworks GFW-GTR-SEAT Combination guitar seat and single guitar stand provides a place to sit comfortably for you and your guitar. This heavy-duty combination boasts a 300-pound weight capacity and is a perfect height for any musician.
The seat furnishes soft support with a durable, thick padded cushion and removable ergonomic backrest. A built-in safety pin ensures stability while the rubber no-slip feet keep you grounded.
When actively playing, and using the seat the guitar stand on the bottom front legs neatly folds up and secures out of the way of your toe-tapping feet. The collapsible, compact design makes it easy to pack up and store.
When traveling local or abroad consolidating equipment is always a challenge and the Gator Frameworks Combination guitar seat and single guitar stand offers a winning combination.
---
Maple Wood Guitar USB Flash Drive
This unique and eco-friendly guitar USB flash drive is made of natural wood and is the perfect way to store your music, photos, and videos.
The fast speed and superior quality make it a great choice for music enthusiasts and car owners. With a capacity of 32 gigabytes, it's compatible with both PC and Mac systems.
---
Novelty Crew Socks
Some of the best gifts for a guitarist can be used every day. Like these fun, novelty guitar socks that are made from high quality materials, are comfortable and will keep up with the latest fashion trends.
---
3D Night Light Guitar
This 3D Night Light Guitar is perfect for any music lover! When it lights up, the lamp projects a 3D image of a guitar that looks so real, you'll feel like you're holding one in your hands.
The lamp also features 16 colors that can be changed with the remote control, and it has 4 modes of color flashing. Plus, the LED light is soft and non-dazzling, making it safe for children to use. Get this cool lamp today and enjoy some peace and quiet while you practice your guitar skills!
---
Guitar Body Shaped Music Picture Frame
Looking for a unique way to show off your favorite photos? Check out this Guitar-Shaped music picture frame! Made of high-quality MDF board, this frame can hold two 4×6″ and two 3×3″ pictures.
It's perfect for displaying a collage of your most rockin' pics! The frame is durable and lightweight, and also includes acrylic picture protectors. 3 Sawtooth hangers are pre-mounted on the back, so you can hang it in several different ways.
---
Best Gifts For A Guitarist
Baseball caps make the best gifts for a guitarist . It is practical and looks good with any outfit. This cap will keep your face covered and protected from the harsh sun when you're playing your next outdoor gig!
---
Guitar Music Décor
Looking for a unique way to show your love of music?  These three pieces of guitar-shaped wall art are perfect for showing your unique taste to your friends or neighbors. They are simple to install, and look great in any room. They're also strong and decorative at the same time making them a wonderful addition to your home.
---
Folding Guitar Stand Gift Idea
This sturdy guitar stand is perfect for keeping your instrument safe and stable. The non-slip feet prevent your guitar from moving around, while the backrest protects the instrument from scratches or other damage.
Made of quality iron, this stand is also anti-rust, ensuring a long lifespan for your music gear. This guitar stand is a must-have for any musician.
---
Guitar Style 2-Piece Barbecue Tool Set 
Rock out at your next BBQ with these unique guitar style barbecue tools! Made of heavy duty stainless steel, these tools are shaped just like a classic rock guitar and are sure to strike a chord with every music loving BBQ enthusiast. Tone up your grilling skills with this 2-piece set and get ready to cook up some amazing steaks!
---
Guitar Pen Holder
This desktop organizer is perfect for music lovers and artists. The barrel-shaped pencil holder is perfect for holding your writing instruments, while the metal man playing an electric guitar takes up minimal space on your desk. This organizer is light weighted and very stable, making it the perfect way to declutter your work area.
---
Adjustable

Guitar Foot Stool
The Donner height adjustable guitar foot rest offers players an utmost comfortable way to practice tunes. The guitar foot rest pedals help to provide the right posture when playing.
It can be easily adjusted to six different heights and get the most suitable positions to create less strain on the shoulder and foot while playing. Well constructed of fairly heavy-duty steel, and designed to fold flat. The sturdy, solid construction won't wobble preventing any accidents.
---
Vintage Guitar

Wall Clock
This high-quality, quartz-movement wall clock is perfect for studio and broadcast studios, or for music lovers' homes. It accurately depicts a vintage guitar in great detail, with an easy-to-read clock face on the body. A hook on the back makes hanging simple.
---
Best Gifts For Guitar Players
Here are some of the best gifts for guitar players when it comes to much-needed items. These will make wonderful gifts for guitar lovers because many won't buy these items for themselves if they are on a tight budget.
Embroidered

Guitar Strap 
This is a great gift for any guitar player. This set includes everything you need to get started playing the guitar, including picks, strap locks and more! The guitar strap is fully adjustable and works with all acoustic or classic guitars. It also comes with a lifetime warranty. 
---
Acoustic Guitar Bag – Best Gifts For A Guitarist 
The Acoustic Guitar Bag is a great bag that fits 40/41 inch guitars.. It's made of waterproof oxford cloth, and it has two adjustable shoulder straps, so you can carry your guitar comfortably.
This bag also has dual zippers for easy opening and closing. It has two exterior pouches where you can fit sheet music, documents, music books and accessories. 
If you are in need of a lightweight electric guitar bag rather than an acoustic guitar bag then you can find a great one here. 
---
Humidity Control System For Guitar
This is a brilliant gift for a guitarist, and I'm sure something they wouldn't have thought to buy themselves. The D'Addario humidifier is the only maintenance free, two-way humidity control system for guitars.
It automatically maintains the optimal 45-50% relative humidity level within your instrument case, eliminating the guesswork and potential mess related to refilling a humidifier. No more manual adjustments based on seasonal changes, Geographic locations, temperature, or other factors. Like I said…..BRILLIANT!
FAQ About Guitar Humidifiers and Why You Need Them
#1. What is the #1 cause of all instrument repairs?
 The lack of humidity is the leading cause of all instrument repairs.
#2. How do I recognize symptoms of a dry instrument?
A dry instrument can be recognized by a number of symptoms. Sharp fret ends, neck bow, sunken top, lifted bridge, lower string height, notes starting to buzz, cracking of the neck and/or body, or change in tone of the instrument.
#3. What temperature should the room be that my guitar is stored in?
It's important to maintain a consistent temperature in the room where your instruments are stored. Anywhere in the range of 70-76 degrees Fahrenheit is ideal.
Professional Clip-On Tuner
The Professional Clip-On Tuner is one of the best gifts for a guitarist looking for an accurate, fast, and easy to use tuning experience. The high sensitivity piezo sensor provides blazing fast tuning, while the full color display makes it easy to read in any environment.
The multi-point screen adjustability lets you find the perfect viewing angle, and the improved clip design provides superior hold while protecting your instrument's finish. The power save feature extends battery life, making it a great choice for on-the-go musicians.
---
Guitar String Winder
If you have ever had a string snap on you during a practice session or while jamming with your mates, then you know how annoying it can be to try to replace the string while everyone sits and watches you.
With the Powered By Rock 3-in-1 guitar restringing tool, you will be able to pop the old string off, and get a new string installed in just about a minute or two. This is one of those products that once you use it, you will wonder how you ever lived without it!
---
Over Ear Headphone
These OneOdio Studio monitor headphones with 50 mm speaker unit drivers combined with neodymium magnets, powerful bass, clear vocal, and crisp high tones form stereo sound.
The soft padded ear cushions are designed for comfort and noise isolation. The headband is adjustable and stretchable. And the  9.8-foot cord easily reaches from the TV or stereo to your chair.
---
10G Electric Guitar Amplifier
For the beginner electric guitarist who wants a straight forward and easy-to-use practice amplifier, the Frontman 10G provides explosive tone with intuitive controls.
The Gain controls how hard you are driving the amp with your guitar. The Volume controls how loud your amplifier is. The Treble and Bass controls help you shape the high and low frequencies of your guitar tone. The 1/8″ headphone out jack allows you to practice at any hour without disturbing the rest of your household.
---
Teach Yourself to Play Guitar – Best Gift For A Guitarist 
Teach Yourself to Play Guitar has been created specifically for the student with no music-reading background. It offers the beginning guitarist not only a comprehensive introduction to essential guitar-playing fundamentals, but a quick, effective, uncomplicated and practical alternative to the multitude of traditional self-instructional method books.
---
Essentials Every Guitar Player Needs
There are some really unique gifts for guitar lovers and many are lovely to have, but when starting off there are certain essentials that every guitar player needs. Here are the top 6 to get you started:
#1 Guitar Case – Guitar cases keep your guitar safe from dings and scratches, but they also provide a portable way for you to carry it. The perfect case will protect against the wear-and tear of everyday use as well as humidity or dryness.
#2 Stand – A guitar that is not in its case or on a stand is begging to be knocked over and likely broken. A guitar stand takes up less space and ensures that your guitar is out of harms way.
#3 Tuner -Guitars definitely sound much better when in tune. Don't you think?
#4 String Winder – If you're anything like me, then the thought of changing your guitar's strings is enough to make anxiety flair up. Luckily, a string winder can speed things along significantly! It may seem tedious at first, but once it becomes second nature everything will go much more quickly and without error thanks in part from this simple device that does such an important job
#5 Strap – The guitar strap is a simple, but essential accessory for players of any level. It helps evenly distribute the weight across your shoulders and back, making it comfortable to play longer sessions without soreness or discomfort in those spots!
#6 Picks – Guitarists have a lot of options when it comes to picks. The variety in shapes and sizes can make the difference between sounding great or just adequate. 
Funny Gifts For Guitar Players
Here are some really funny gifts for guitar players. I'm sure your guitar player has a sense of humor and will love any one of these funny guitar gifts.
Sarcastic Metal Tin Sign
This funny bar sign makes a great gift idea for a guitar player. The perfect wall decoration for a man cave, bar or garage. The sign is 12″ x 8″ and is made of aluminum so it's weather resistant should you want to hang it outside.
---
Rock & Roll Skeleton Guitar T-Shirt
This musical design is designed for guitarists, musicians – no matter whether you play strings as a hobby or occupation if you play acoustic guitar, electric or bass guitar this is for you!
Guitar is more than a musical instrument, it is a feeling. The music played by guitar creates a magical rhythm of the soul. This cute guitar t-shirt is the perfect gift to give to that special music lover in your life.
---
Guitar Capo Shark 
The Guitar Capo Shark is a revolutionary capo that will change the way you play your guitar. It has been designed to provide you with an easy and versatile capo for all of your playing needs.
The Shark capo uses a mechanical steel spring with internal memory to provide strength and fatigue resistance. This allows for quick and easy one-handed operation, so you can switch between frets quickly without having to adjust the tension.
The shark design is a good conversation starter which seems to always catch the eye of other guitar players. With its sleek look, it also provides protection from scratches, and can be conveniently parked in the headstock when not in use. It comes in a soft drawstring storage bag, great for gifting!
---
Guitar Amp Key Holder
Such a fun gift idea for guitar players. The Fender Jack Rack comes with 4 guitar plug keychains, stylized with the iconic Fender logo. Not only is it great for hanging your keys with, but makes a statement by showing your love for music.
---
Unique Gifts For Guitar Players
Family and friends will have a good laugh when they see you with these funny guitar themed sock on. They are soft and creative, but also very durable.
---
Cute Guitar Spoons
Super cute ergonomic colorful guitar spoons and opener make for a creative home gadget. The guitar spoons set is made of food grade 304 stainless steel, and mirror polishing, making them rust free, non-toxic and durable.
---
Fun Gifts For Guitar Lovers
---
Wooden Miniature Guitar 
This high-quality miniature replica of a guitar is perfect for collectors or music enthusiasts. It is finely detailed and made to scale, so it is accurate in all respects. The guitar measures 5.12″x1.86″x0.68″, and it comes with a stand and a case for easy storage and transport.
---
Stegosaurus Guitar Pick Holder
You're always losing picks, right? Or maybe you're just not sure where precious plectra are at times? Maybe you just want to put cool stuff on your amp when you're playing shows? Boy, do I have a Stegosaurus for you!

With your picks on his back, he can effectively fight off predators, and you can always know where your instruments of rocktography are ready to be found!
---
Personalized Guitar Gifts
If you're a regular visitor to my gift blog you will know that I absolutely love giving personalized gifts. They make the gift of giving just that much more special.
Personalized Wooden Guitar Picks
Custom engraved wood guitar picks are some of the best gifts for a guitarist. These are woods from all over the world that are handmade into playable wood guitar picks. Customize them and you have truly unique guitar gifts.
---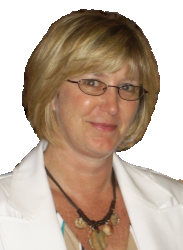 Latest posts by Yvette's Treasures
(see all)
Summary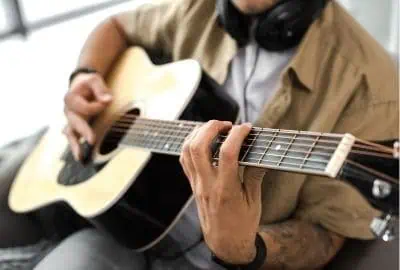 Article Name
36 Best Gifts For A Guitarist
Description
If you're looking for the perfect gift for a guitarist, you've come to the right place! Whether your favorite guitar player is just starting out or has been playing for years, we have something they'll love. Keep reading to discover some of the best gifts for a guitarist!
Author