This post may contain affiliate links. I may receive commissions for purchases made through these links with no extra cost to you. See full disclosure.
Last Updated on January 2, 2022 by Yvette's Treasures
Best Subscription Boxes For Dad
Subscription boxes are a great way to tell dad all year round just how much he's thought of and how much you love him. There are so many wonderful subscription boxes for dad to choose from.
Some of the best gift subscription boxes are filled with healthy snacks, funny socks, and even gifts for the music lover. We have chosen a few of our very best subscription box ideas to share with you today. Enjoy!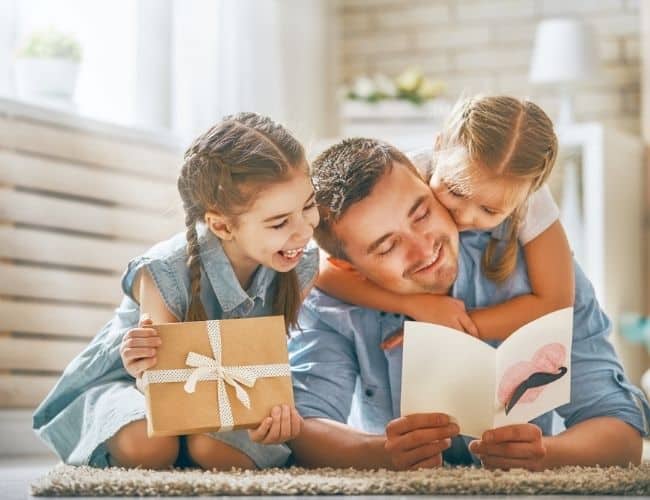 Sock Subscription Boxes For Dad
Socks Subscription by Philosockphy – 1 Pair of Our Monthly Bestseller or Choose Your Designs
Is dad tired of his boring old socks? Why not get him a subscription to the Sock of the Month Club where every month he will get a colorful and stylish pair of socks.
High quality and very comfortable with versatile designs for everyday wear. Whatever dads style, he will find a pair that speaks to him from this beautiful collection!
---
Carnivore Club – Handcrafted Cured Meats
Carnivore Club – Handcrafted Cured Meats From Award-Winning Artisans Subscription Box: Classic
A subscription box for dads who love meat products. Each month you will receive 4 to 6 handcrafted cured meats from artisans that are always trying out new recipes and flavor profiles.
This gift box includes a meat-eater's handbook giving all the details about the artisan and the products. It also includes recipes and pairing details to make things interesting.
---
Survival and Outdoor Gear Subscription Box
Survival and Outdoor Gear Subscription Box
Fantastic outdoor and survival subscription boxes for dad. The perfect gift for dads who love to spend time outdoors and amongst nature.
This subscription service provides a great variation of camping gifts, survival, EDC, and all around epic outdoor gear. It also includes a Mission Card which provides a breakdown of the products and their features.
---
GQ Best Stuff Subscription Box
GQ Best Stuff Subscription Box
Does dad always like to look his best no matter where he's going or what he's doing?  Well this GQ subscription box has him covered.
Each quarterly Best Stuff box features the GQ editors' favorite products. From style accessories, grooming products, apparel, to electronics and so much more. Each box is also geared towards the upcoming season therefore covering everything you need.
---
BBQ Subscription Boxes For Dad
BBQ Box – Hand Selected Barbecue Subscription Box
Discover wonderful new marinades and sauces, rubs and spices in this great gift box. Also included is a delicious snack for dad. You will also find a bag of smoking chips for something different, and a new recipe each month that follows the theme of the box.
---
Awesome Guitar Player Subscription Box
Guitar Crate – Awesome Guitar Player Subscription Box: Acoustic Guitar
A mystery crate especially for guitarists. Packed with the best products and accessories specially selected by  guitarists, for guitarists. Having something fun to look forward to every month makes playing guitar even better!
---
Organic Coffee Subscription Boxes For Dads To Enjoy!
Craft Coffee & Gourmet Cookie Subscription Box
Introduce dad to craft coffee and gourmet cookies. Each month he will get freshly roasted international craft coffee along with perfectly flavor-paired gourmet cookies.  Each box includes pairing notes to help guide you through fully experiencing the included coffee and cookie match.
---
The Comic Garage Super Box
The Comic Garage Super Box – Comic Book Subscription Box
I think at some time or another we've all read a comic book or perhaps collected them. Why not pick up where you left off with this awesome comic book subscription. Receive 10 comics each month of your choosing. Select your favorite characters from the classic and modern comics.
---
Popcorn Seasoning Monthly Subscription Box
Popcorn Seasoning Subscription Box
This fun, movie watching popcorn seasoning subscription box includes 2 different mouthwatering popcorn seasonings every month. As well as a packet of fresh popping kernels, a different variety each month, popcorn popping oil and 2 reusable popcorn tubs.
---
ClubTac – Premium Subscription
ClubTac – Premium Subscription
One of the best gift subscription boxes for the survival dad! All specialty items are handpicked, tested and approved by Marines and survival specialists. Dad will cry tears of joy when he sees all the awesome survival gear included in this beautiful gift box.
---
International Snack Food Subscription Box
International Snack Subscription Box
This is such a fun gift idea for dad. I love to travel and I have family scattered all across the globe so to be able to have tasty treats from home is a pleasant surprise. Each month dad will receive approx. 5 treats from a mystery international country. Treats can range anything from chocolates, chips, cookies, candy and many more.
---
Space & Beyond Box Subscription Boxes For Dad
Space & Beyond Box Quarterly Subscription
The perfect subscription box for dads interested in astronomy. This is a quarterly subscription and includes 5-7 high-quality, hand selected astronomy related items. Each box focuses on a unique theme which is covered extensively in the special edition Space Particles magazine from the editors of Astronomy.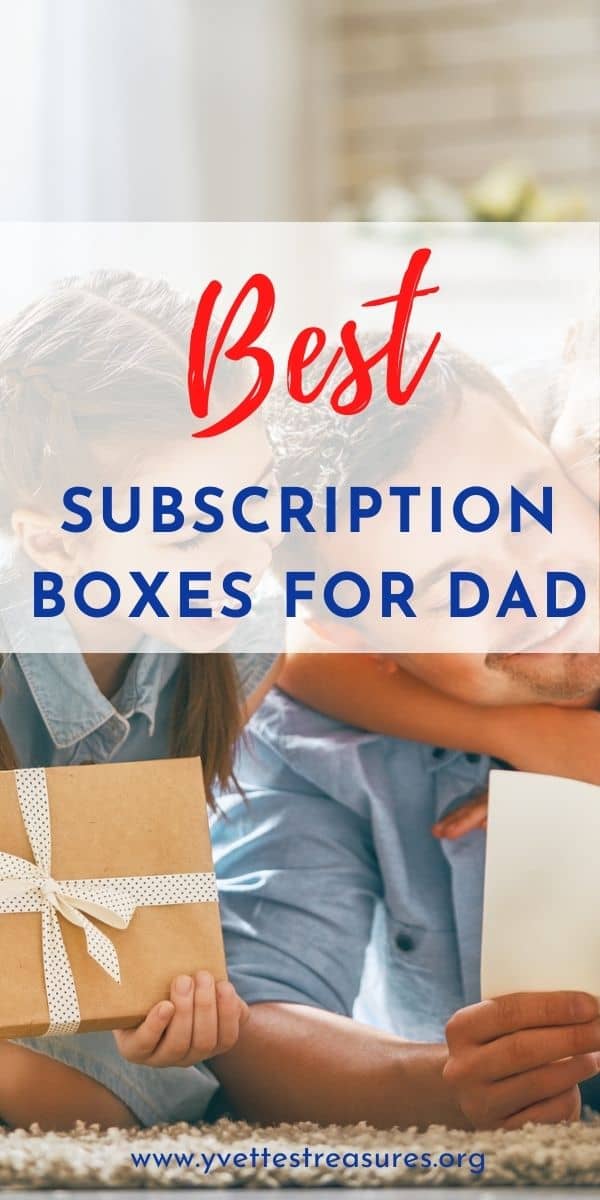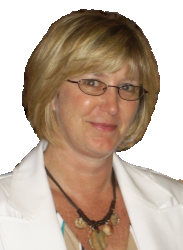 Latest posts by Yvette's Treasures
(see all)
Summary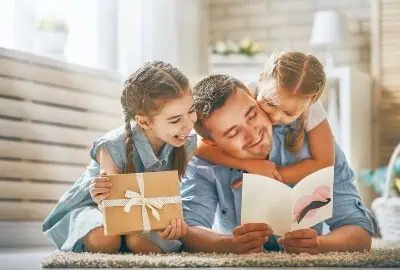 Article Name
Subscription Boxes For Dad - A Gift He Will Love Receiving
Description
The best variety of Subscription Boxes For Dad. The gift that keeps on giving. He will love receiving these awesome subscription gift boxes.
Author