This post may contain affiliate links. I may receive commissions for purchases made through these links with no extra cost to you. See full disclosure.
Last Updated on October 14, 2020 by Yvette's Treasures
The Coolest Gifts For Women who Love Wine
If you are looking for gifts for women who love wine you are in the right place. Because let's face it, we all have that one friend who lives by the motto, "It's Wine O'clock Somewhere". If your friend loves wine just as much as she loves life, here are a few wine gift ideas that will surely make her day.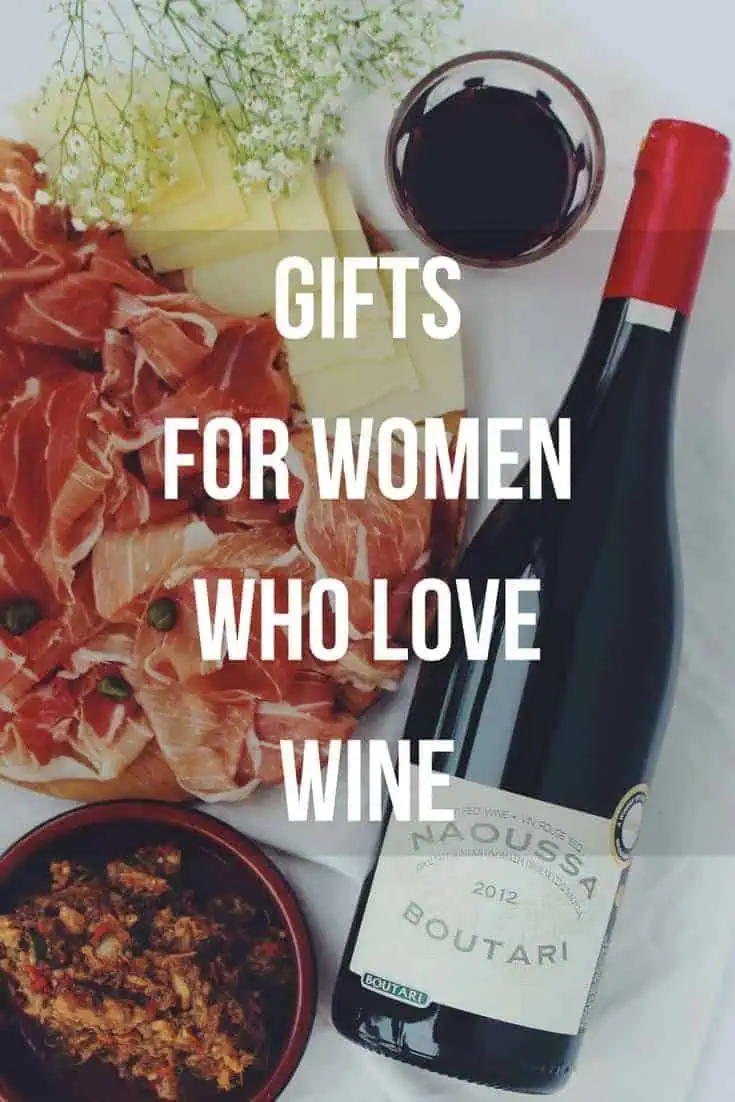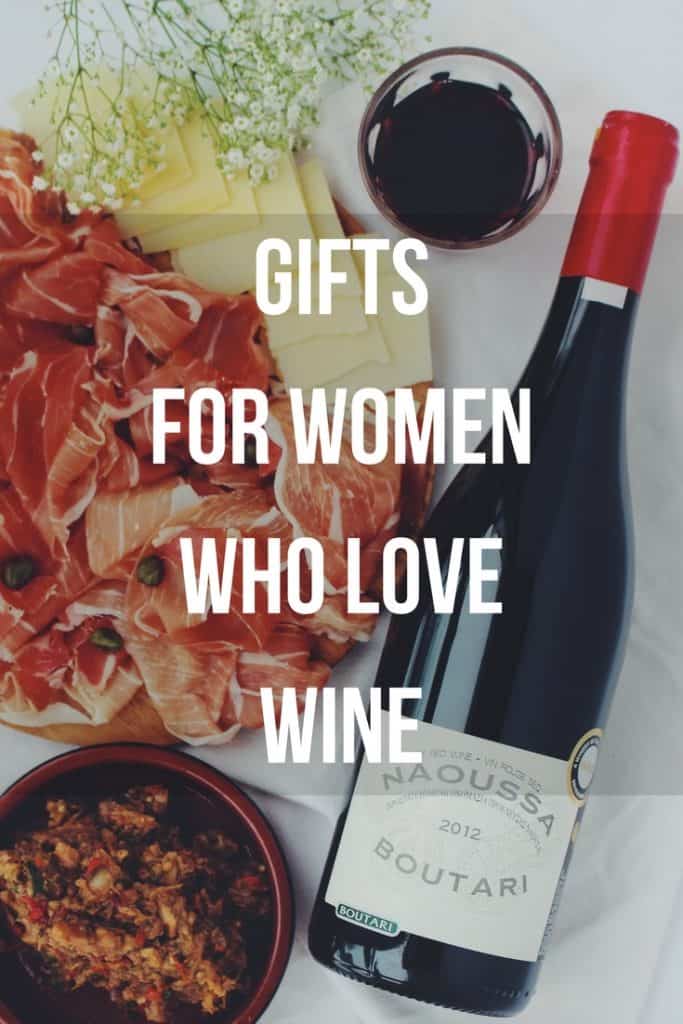 Gift Basket Ideas For Women Who Love Wine
If a friend's birthday is coming up or perhaps you've been invited to a party and would like to give your hostess something nice to say 'thank you', then one of these beautiful gift baskets might be the way to go.
Cute Wine Lovers Gift Basket
This cute gift basket is the perfect wine gift for any occasion. In the basket you will find a triple insulated wine tumbler with lid, 2 Luxurious bath bombs, 8 adorable wine charms, super comfy socks, 2 silicone flower wine stoppers, 1 ergonomic corkscrew in pink, 8 mini messages of well wishes, and a greetings card.
Wine Lovers Gift Basket – 8 Cute Gifts in A Beautifully Prepared Box
---
Fun Wine Basket For Her
This pretty marble gift box includes a bottle stopper, bottle opener, bar coaster, wine socks, and is packed with a foam pad with an elegant silk lining.
---
Wine Lovers Gift Set
The ultimate in wine lovers gift sets – A complete wine accessories gift set with everything you need to enjoy your red or white wines by enhancing, preserving and pouring your favorites. All accessories are presented in a beautiful wooden box.
Wine Gift Set – Includes Stainless Steel Electric Wine Opener, Wine Aerator, 6 Wine Stoppers and Beautiful Wooden Box
---
Elegant Gifts For Women Who Love Wine
This beautiful wine rack is a great gift idea for any wine lover and will bring sophistication and elegance into any home.
It can hold up to 10 wine bottles and is inspired by the Indonesian culture, reminiscent of the gently lapping waves of the Bali shore.
Oenophilia Bali Wine Rack, Natural – 10 Bottle, Solid Wood, Elegant Modern Wine Rack, Table Wine Storage
---
Savino Wine Preserver
What a brilliant idea, and a definite MUST-HAVE  for me! This sleek and elegant wine preservation system is an all in one device that can hold up to 750 ml of your favorite wine (white or red), keeping it fresh for up to a week at a time. Savino creates a physical barrier between the wine and the air, so your wine stays fresh glass after glass.
Wine Preserver, Keeps Red and White Wine Fresh Up to 7 Days, Ultimate Luxury Wine Saver Decanter
---
Fun Gifts For Women who Love Wine
I just had to add this one to the list of fun gifts for women who love wine. Isn't this so COOL?
It takes up to 4 bottles of your favorite wine. In fact you can use any beverage you feel like, not only wine. It is functional, looks great and you have your own 'wine on tap' wherever you go.
Wine Purse with Hidden Spout + 2 Disposable Wine Bladders- Hold Up to 4 Bottles of Wine
Features and Benefits:
Neoprene Offers Insulation
Zipper Top
Soft Handle
Machine Washable
Adjustable, Removable Shoulder Strap
Room for an Ice Pack
Lightweight
2 Wine Baggies Included
The DuVino Bag It wine tote purse is a really unique gift idea for a wine lover friend or relative.
---
Womens Pajama Pants
Loose and very comfortable. These womens pajama pants look very stylish when lounging around at home. If you're looking for something just as comfortable, but a little shorter, take a look at the Capris pajama pants.
Womens Cotton Pajama Pants Wide Leg
---
Wine Bottle Puzzle
Here's a really fun wine gift idea. At first glance, this engaging Wooden Puzzle Brain Teaser looks incredibly simple to unlock, but looks can be deceiving! You will need to solve this wine bottle brain teaser in order to quench your thirst. Sure to be a hit at any party!
Party Brain Teaser Hard Puzzle Wine Game Gadgets 3D (Wine Bottle Puzzle)
---
Vintage Merlot Wine Soap
This vintage wine soap is a perfect gift for just about anyone who has ever enjoyed a red, white, or rosé wine. The scent can be described as jammy, rich, and bright. It is handcrafted in the USA with quality ingredients including REAL WINE and it is great for washing and shampooing!
Vintage Merlot WINE SOAP | Great Gift for All Wine Lovers | All Natural + Made in USA
---
4 Funny Wine Coaster Gifts For Women who Love Wine
These funny wine coasters are a great way to get some laughs and share some drinks. Each coaster comes with their own funny quote.  A fun way to keep your tabletops free of cup rings, and they won't stick to your glass either.
4 Funny Wine Coasters Set & Holder | Rustic Wood with Funny Sayings & Quotes
---
I Just Want to Drink Wine and Pet T-shirt
This ultra soft cotton fitted t-shirt makes women look great whether they are binge watching movies at home or chillin at the gym. A funny dog t-shirt and great wine lover t-shirt rolled into one!
Womens I Just Want to Drink Wine and Pet My Dog Funny Humor T Shirt
---
Funny Wine Glass For Women
A novelty funny wine glass that is handmade and high quality. The logo is clearly etched and never fades. This beautiful, stemless wine glass comes in a special gift box with an interesting brand story tag.
---
Snoozies Womens Slippers
Snoozies are not quite socks and they're not slippers. They are a crossover between the two, and that's why they are called foot coverings. Snoozies slipper socks are made with a brushed fleece exterior in colorful, and fun printed patterns and then lined with a soft Sherpa fleece inside.
Snoozies Pairables Womens Slippers – House Slippers – Mama Needs Wine
---
How Women Tell Time
A uniquely crafted gift which is easy to assemble and wall mount. Put it in any room you desire. The beautifully packaged box comes fully shrink wrap protected and lined with pink tissue paper. Making for a wonderful experience when opened.
Funny Wine Gifts for Women Who Have Everything and Gifts for Wine Lovers
---
Hot Sox Women's Novelty Socks
Hot Sox, the fun original fashion socks. For women who love bringing wearable art to life.
Hot Sox Women's Food and Drink Novelty Casual Crew Socks, Wine
---
Funny Wine Tumbler
A funny wine tumbler, so appropriate for this year don't you think? This stainless steel wine tumbler has the words "It's Not Drinking Alone If You Are Social Distancing" on it. We all need a little humor to get through these times.
It's Not Drinking Alone If You Are Social Distancing –Funny Wine Tumbler – Social Distancing Wine Glass
---
Related: 40+ Super Cool Gift Ideas For Mom
More Fun Gifts For Wine Lovers
Silicone Dishwasher Safe Rubber Wine Glasses (Set of 4)
Cocktail and Wine Glass Charms, Set of 6
I'm Not Slurring My Words. I'm Speaking in Cursive
Flexible Unbreakable Wine Bottle
Out On The Town Cocktail Print Silk Feel Scarf
Got Me Tipsy Classy Sassy Smart Assy Funny Wine Glass
Wine-Opoly Monopoly Board Game
4 Wine Coasters – Wine Gifts Accessory
Bottle Cover with Life Preserver Design
Wine Coloring Book For Adults
Ultimate Wine Bottle Glass
Monogram Letter S Wall Wine Cork Holder in Black Metal
SipCaddy Bath & Shower Portable Suction Cupholder
FREEZE Cooling Wine Glasses (Set of 2)
"It's Not Drinking Alone if the Dog is Home" – Perfect Gift
---
Practical Gifts For Women Who Love Wine
If your wine loving friend perhaps prefers a few practical gifts for women who love wine. One of the best practical gifts would be an unbreakable wine glass. The last thing a wine lover wants to do is drop their wine glass and have it shatter all over the place. With an unbreakable wine glass that will never be a problem.
Govino Wine Glass Flexible Shatterproof Recyclable, Set of 4
While it will still look and feel like a real wine glass, the one big difference is it won't break or shatter should it happen to fall. They are durable and are a great way to offer guests carefree entertainment.
Related: Unique Golf Gifts For Women
Bathtub Rack Bamboo Tray Holder Stand Expandable
Stainless Steel Electric Wine Bottle Opener with Foil Cutter
Chateau 1 Bottle Old World Wooden Wine Box
3-in-1 Wine Aerator Pourer Chiller Stick
3-in-1 Stainless Steel Bottle Cooler Stick, Aerator & Pourer + Foil Cutter, Stopper & Ebook
Stainless Steel Wine Stakes – for 4 Glasses and 1 Bottle
---
Cute Gifts For Wine Lovers
Here are a few cute gifts for wine lovers that I thought were not only cute, but very useful and will make awesome gifts for friends and family alike.  They can be used as birthday gifts, Christmas or even house warming gifts.
Luxury Combed Cotton
Red Croc Wine Clutch
High Heel Shoe Wine Bottle Holder- Leopard
Handmade Silver Red Wine Molecule Necklace
Reusable Cap for a Wine Bottle- I Earned It
Camping with Wine Funny Camper Gift Women Hoodie
Silver Wine Lover Wine Glass Bead Fits Pandora Charms
Womens Classic Slipper Socks – Wine O' Clock, Large
Wine Cup Heart Love Charm Silver Plated Photo Bead For Bracelets
Related: Special Housewarming Gifts
---
Stocking Stuffers
Gifts For Women who Love Wine
Here are some awesome ideas for stocking stuffers for women who love wine.  The gift mustn't be too big and must fit nicely into the stocking.  It also shouldn't be too heavy as you need to hang it on the mantel.
Magnetic Wine Glass Charms Christmas Stockings Stuffer
Wine Chiller: BlizeTec 3-in-1 Stainless Steel Wine Bottle Cooler Stick with Aerator and Pourer
5 Wine Stoppers + Gift Box – Perfect Wine Gift Reusable Caps for Wine and Beer Bottles
Glove It Women's Nine and Wine Golf Glove
Giggle Golf Bling Putt Now, Wine Later Golf Ball Marker
Luxury Wine Socks with Cupcake Gift Packaging
Wine Beach Bracelet -Toes In the Sand Wine In My Hand
Love Wine Cheers Red Enamel Heart Pendant Necklace
Handmade Sterling Silver Charm Necklace, Wine Bottle and Charm
Wine Away Red Wine Stain Remover Citrus Scent 12 Oz,Set of 2
A Unique & Funny Antistress Coloring Gift for Wine Lovers
It's not really drinking alone if the cat is home stemless wine glass, 15 oz.(cat) – Laser Etched
Related:  Gifts For Wine Lovers On Valentine's Day
---
Best Wine Gifts Women
This is one t-shirt I just had to have.  Three of my favorite things….coffee, wine and Amazon.  The material is super soft and very comfortable.  I've had many compliments when wearing this funny wine shirt.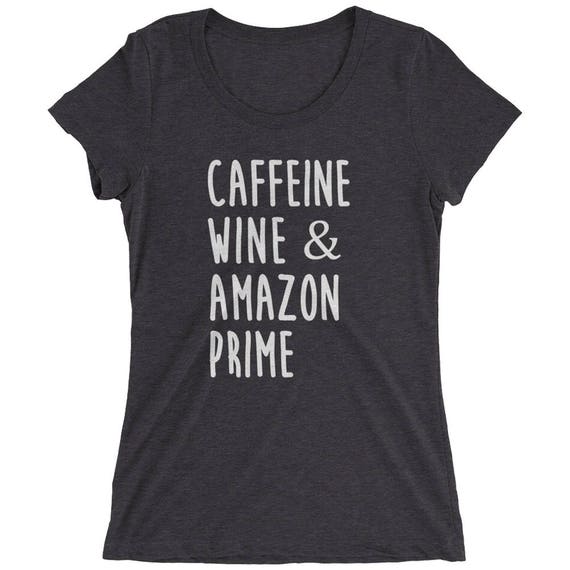 Caffeine, Wine & Amazon Prime Handmade T-shirt

---
Cheese And Wine Gifts
100% Natural Bamboo Cheese Board and Cutlery Set with Slide-out Drawer
I don't know about you, but when I think of wine I always think of cheese and crackers.
This beautiful cheese board and cutlery set is 100% Bamboo, chemical free and eco-friendly. It also comes with a slide-out drawer and stainless steel knives.
It is perfect for serving an assortment of cheeses and any other delicious foods you might have in mind.
This is a very thoughtful gift for Mother's day, Christmas, housewarming, hostess, birthday or as a wedding gift.
Save
Save
Save
Save
Save
Save
Save
Save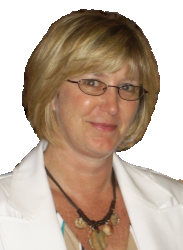 Latest posts by Yvette's Treasures
(see all)