This post may contain affiliate links. I may receive commissions for purchases made through these links with no extra cost to you. See full disclosure.
Last Updated on January 7, 2022 by Yvette's Treasures
Special Valentine Gifts For Dog Lovers
Have a dog lover on your list for Valentine's Day?  I know I'm certainly one.  I love my dog, Ben to bits. Valentine's Day is a day specifically dedicated to love so why not do something different this year and buy a special gift for the dog lover in your life. I've put together a list of the top Valentine gifts for dog lovers to give you some ideas.
Beautiful Jewelry Valentine Gifts For Dog Lovers
You can never go wrong with jewelry, especially if your dog lover is a woman.  Every time she wears her jewelry, it will show her love for her dog.
♥Valentines Day Gift♥
Infinity Love Dog Mom Bracelet
Dog Charm Bracelet – Paw Print Jewelry
Crescent Moon and Paws Pendant
Inspirational Message Jewelry
Dogpaw Earring Silver Plated
---
Dog Lover Décor – Great Valentine Gifts For Dog Lovers
Decorate  your home with beautiful dog lover décor.  Anything from welcome mats, shower curtains, pet art and ornaments.  Make your best friend apart of your home.
Brass Paw Print Wall Hook in Satin Nickel
DEI Lucky Dog Wall Hook
Dog Paw Print Keepsake Photo Frame With Pet Imprint Kit
Husky Dogs Print Fabric Shower Curtain
Dog Lover Decor Shower Curtain
Dog Lover Decor Shower Curtain, Dog Breeds Profiles
All You Need is Love and a Dog Quote cushion
Primitives by Kathy Wood Box Sign, 8-Inch by 3-Inch, One More Dog
The Big One Super Soft Plush Throw, Dogs – Yip, 60 x 72
Primitives by Kathy Box Sign, 4-Inch by 4-Inch, All The Dogs
Labrador Retriever – Personalized Framed Dog Line Drawings
"2018 Year of the Dog" 24k Gold Plated Puppy Picture Frame
---
Dog Sign for The Home 
Friends and fellow dog owners will appreciate this cute saying, "You, Me, and the Dogs". Hang it on the wall or display it on a shelf in your favorite room.
You Me and The Dogs 6×12 Wood Sign
---
Love Dog Paw Prints
This stunning pillow cover is made from 100% grade cotton linen natural material. It will fit a pillow of 18 x 18 inches.
Sweetheart Love Dog Paw Prints
---
Valentine Gifts For Dog Lovers Who Also Love Wine
Why not combine your love for your dog with your love for wine by personalizing your wine glasses with pictures and quotes, coasters and other wine accessories.
"It's Not Drinking Alone if the Dog is Home"
4 Absorbent Drink Coasters for Dog Lover.
6 Magnetic Dog Wine Charms
It's not really drinking alone if the dog is home stemless wine glass
Picnic Plus Dog Cork Caddy Displays And Stores Wine Corks
Labrador Retriever Dog Themed Wine Glass
Fred WINER DOGS Dachshund Dog Drink Markers, Set of 6
H & K Sculptures Dog Water Bottle Holder/Wine Caddy
German Shepherd Dog Pedigree Wine Holder
Dog Corn Holders (8 Pieces) – Perfect For Dachshund Lovers
TRIP OVER MY WIENER DACHSHUND Can Cooler
Corki Wine and Beverage Bottle Stopper
---
Dachshund Stemless Wine Glasses
A set of two beautiful stemless wine glasses with a Dachshund  silhouette etched onto them. What a truly wonderful gift idea!
Dachshund Stemless Wine Glasses (Set of 2) | Unique Gift for Dog Lovers
---
Stainless Steel Stemless Tumbler 
The ultimate shatterproof tumbler with a super durable finish and definitely built to last! It keeps drinks icy cold or pipping hot.
Gift for Dog Lovers | 12 oz Stainless Steel Stemless Tumbler with Premium Lid & Straw
Related:  Gifts For Women Who Love Wine
---
Kitchen Valentine Gifts For Dog Lovers
Gifts for the kitchen are always useful and you will be remembered every time they are used. Whether cooking, baking or just having a cup of coffee.
Companion Dog Corn Holders (8 Pieces)
Vacuum Insulated Stainless Steel Water Bottle
Joe Jacket Drink Insulator
R&M German Shepherd 5.25
German Shepherd Police Dog Salt and Pepper Shaker
Cotton Decorative Pet Lover Dish Towel
Cara's Casa Dog Trivet – Black Cast Iron
2-Pack Silicone Dog Paw and Bone Molds With Recipe Booklet
Organic Dog Biscuit Cookbook Over 100 Treats
Oven Mitt, Set of Two, Dog Days
Dog Butt Refrigerator Magnets
Dog Lover Gifts Best Dog Mom Ever
You might also enjoy these Valentine gift ideas:
The Best 15+ Special Valentine Gift Ideas For Women
Top 10 Valentine Gifts For Men
---
Fun Valentine Gifts For Dog Lovers
Here are some Valentine gifts for dog lovers that you can have some fun with. Some useful and some just to enjoy.  The coloring book is one of my favorites.  I've always been very creative so drawing is definitely on the top of my list.  Oh and I have to mention the selfie stick, isn't that so clever?
Cute Animal Shaped Vase Flower Pot
Dog Lover: Adult Coloring Book
Dog Paw Shaped Car Magnet
High Cotton Big Mutts Doormat
My Dog is Smarter Than the President Car Magnet
Funny Dog Coffee Mug for Dog Lovers
Really Important Stuff My Dog Has Taught Me
Texts from Dog 2018 Day-to-Day Calendar
A Dog Year: Twelve Months, Four Dogs, and Me
Dog Walking Bag with Collapsible Bowl, Water Bottle, Waste Bag Dispenser
The Best Dog Selfies! Pooch Selfie
Drink Doggie Travel Dog Water Bottle & Bundled Waste Bags
---
Funny Dog Memes
These great dog pictures capture the mood and say it like it is. Don't have the nerve to say it? Let the pooches do it for you! These little guys are the perfect funny gift for men or women.
Gift for Dog Lovers – Moodycards! Make Everyone Laugh
---
Multi-Tool For Dog Lover
This cute 6 in 1 multi-tool is shaped like a dog and has 6 tool features. It is made of durable 440 stainless steel with gray titanium coating. Includes a flathead screwdriver, bottle opener, file, 5-position hex wrench and a 1.25 in. ruler. A great little gadget to have in your survival kit!
Valentine's Day Gift for Him 6 in 1 Dog Shape Slim EDC Credit Card Pocket Tool
---
Corgi Dog Plush Pillow
A really fun plush pillow suitable for use in the bedroom, living room, home, office and any other place you like. This cute Corgi shaped cushion can only make your home more beautiful and harmonious.
---
Reusable Cup Sleeve
An eco friendly reusable cup sleeve. The washable cotton fabric can be thrown in the washing machine or dishwasher for a quick clean. Help keep wasteful cardboard cup sleeves out of landfills by using this fun reusable cup sleeve. 
Reusable Cup Sleeve – Great Gift for Dog Lovers
---
Dog Themed Tumbler
Engrave and powder coated to help eliminate scratches and remain sweat free. This tumbler includes a slide close lid and will make the perfect gift for dog lovers no matter the occasion.
Dog Themed Tumbler Prefer Dogs Over People
---
Dog Theme Decorative String Lights
These decorative string lights are loads of fun and will look amazing in the garden at night.
Dog Theme Decorative String Lights
---
Clothing Valentine Gifts For Dog Lovers
Here are some fun clothing gifts for dog lovers.  Gifts for both Mom and Dad bosses.
Best Dog Mom Ever Women's Tank Top
Women's Y Back Namastay At Home With My Dog
Mens Best Dog Dad Ever Cool T-Shirt
Crazy Dog T-Shirts Womens
Cute Design Casual Cotton Crew Socks
Women's Long Sleeve Dog Paw Prints
---
My Dog is My Valentine Tee
My Dog is My Valentine Tee Gift for dog lover T-Shirt
---
Gloves Valentine Gifts For Dog Lovers
Beautiful warm gloves, hand crafted and made of wool blend making them really soft and warm.  A great Valentine gift idea.
---
Best Valentine Gifts For Dog Lovers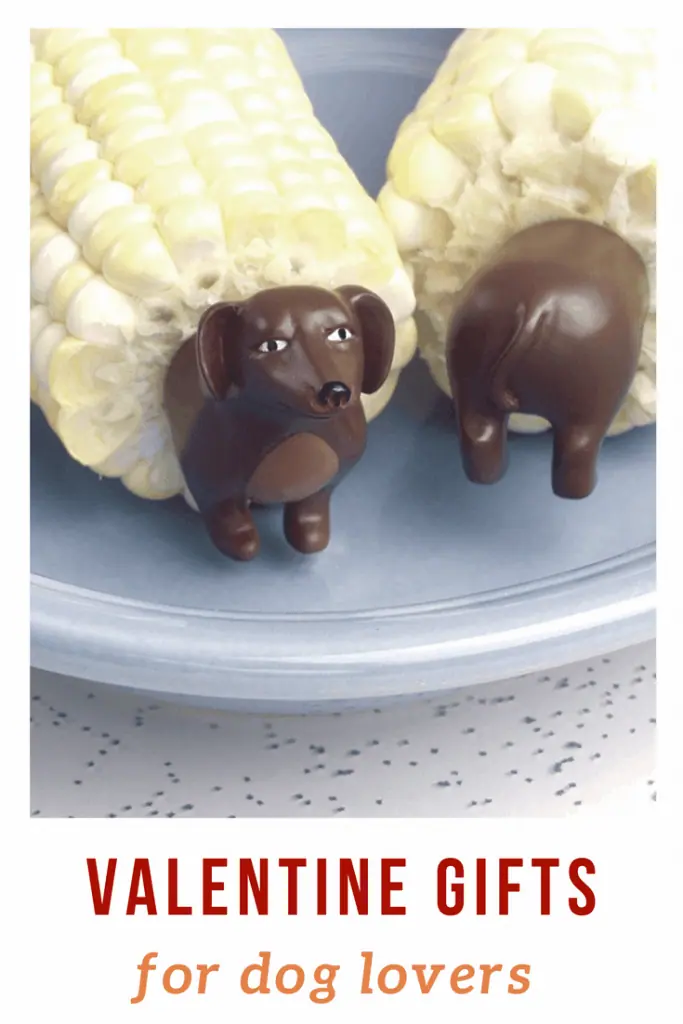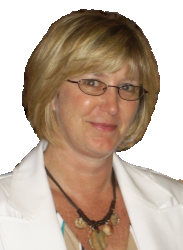 Latest posts by Yvette's Treasures
(see all)