This post may contain affiliate links. I may receive commissions for purchases made through these links with no extra cost to you. See full disclosure.
Last Updated on January 2, 2022 by Yvette's Treasures
Best Gifts For 80 Year Old Man
Are you looking for a birthday present for 80 year old man or perhaps you have a gift for another occasion in mind. We have put together a wonderful selection of gifts for an 80 year old man to help make your choice easier.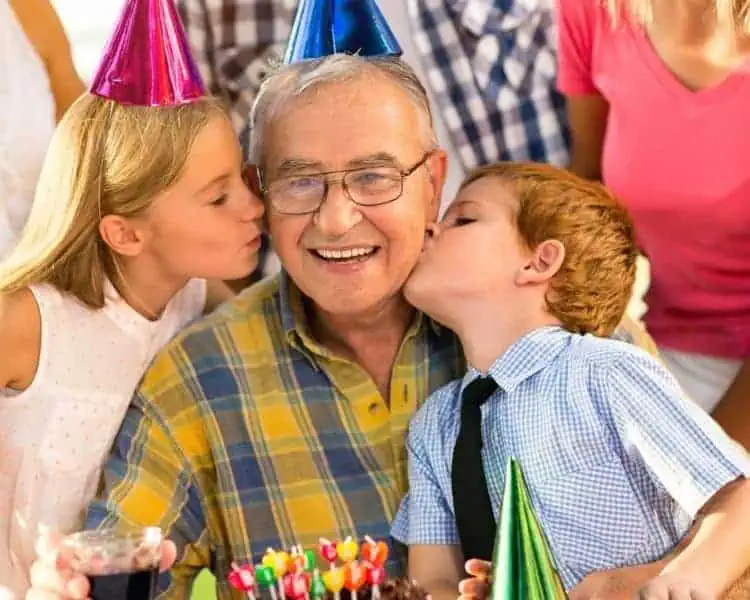 What To Buy For 80 Year Old Man
What to buy for an 80 year old man? This is a question that I am often asked and, admittedly, it's not very easy to answer.
Our Grandpa is so much fun to be around, but he doesn't want anything from his grandkids that comes with a charger and needs to be plugged in.
He wants an old fashioned gift – the kind of thing you might have gotten when you were little: a puzzle or model airplane kit with all the pieces in there ready for assembly, a book on astronomy or animals, some hand tools like screwdrivers and hammers.
In other words, something he can work on himself while talking with you about what he's doing (and maybe even teaching you something new).
Here at Yvette's you'll find a few old fashioned gifts for grandpas like mine and a few more fun, modern 80th birthday gifts for men who like gadgets and love to be more adventurous.
Funny Birthday Gifts For 80 Year Old Man
Does the 80 year old man in your life enjoy a good gag? Does he have a fantastic sense of humor? Then he will love these funny birthday gifts for 80 year old man.
Texting Code Design Gift T-Shirt
If you're looking for a unique gift idea for your favorite senior citizen, look no further than this funny text code design tee! This design is perfect for the older man who loves to text, and it's bound to get a laugh from everyone who sees it.
---
Novelty Crew Socks
Novelty socks are always fun and also very useful. These are no exception. They are made form 90% cotton and can go straight into the washing machine.
---
Eightieth Birthday Golf Ball Set
Looking for the perfect 80 year old birthday present for the golfer in your life? Look no further than this fun golf ball set! These sets come neatly boxed in a presentation case, and include a green insert with attachment cushions to keep the balls in place. With this handy case, you can take your golf game on the go!
---
Funny Coffee Mug Birthday Present
A fun coffee mug is a great gift for an 80 year old man. This coffee mug in particular will make him smile every time he uses it. It is also made with green eco-friendly materials so it is safe and healthy.
This birthday present comes gift wrapped in a beautiful box all ready to give to someone you love.
---
Gadget Gifts For 80 Year Old Man
There are so many cool gadgets for 80 year olds on the market these days, it can be hard to know what to buy for someone special. If you're looking for a gift for an 80 year old man, we've got some great birthday gift ideas for you!
From handy devices that make life easier, to fun gadgets that add a touch of entertainment, we've got something for everyone. So take a look and see which one is perfect for your loved one!
Power Lift Recliner 
This contemporary power lift recliner is the perfect blend of style and functionality. With just the touch of a button, the power lift eases you back and elevates your legs for the ultimate lounging experience.
Designed for comfort, this chair has a high back, thick cushions and sturdy corner-blocked frame with metal reinforcement. The sleek design and comfortable fabric make it the perfect addition to any room.
Included are instructions, hardware and tools making it easy to assemble this power lift recliner.
---
Foldable Walking Cane
Looking for a cane that's easy to take on the go? This nifty cane folds up small enough to fit in a bag. The extra-wide base provides stability on all terrain,  while the four rubber grips keep you safe and secure.
The soft, comfortable handle eliminates any aches or pain, and the pivot base ensures that the cane stays flat on the ground at all times allowing you to walk more safely.
---
LED Magnetic Pickup Tool
This Magnetic Pickup Tool with LED is both magnet and light, making finding nuts, bolts, and tools easier than ever. The textured grip that won't slip from wet or oily hands gives you full control.
Whether the older man in your life is a retired professional mechanic or just looking for a cool tool gadget, the Magnetic Pickup Tool is an unusual gift idea for men that's sure to please.
---
Picture Care Phone For 80 Year Olds
This phone is perfect for seniors! With its large, easy-to-read buttons and bright LED light that flashes when you have an incoming call.  It also has a ringer switch so you can choose between high or low volume.
With 10 two-touch or 10 one-touch memory keys, and a red 911 emergency key that's backed up even if the unit is unplugged from the line. So whether you're calling to chat or need help in an emergency, this phone has you covered!
The best part? You can store pictures of your loved ones on each button! So if Grandpa ever forgets how to dial your number, he can just press the picture of your face and you'll be on the line in no time.
---
Walker Storage Basket
A convenient way to carry small items with you while using your walker? This handy little accessory attaches quickly and easily to any walker or rollator, and provides a safe place to stow your essentials while you're on the go.
Whether grandpa or dad is out for a leisurely stroll or running errands, the walker basket will definitely make life a little easier.
---
Related Gift Ideas: Unique 50th Birthday Gifts for Men
Birthday Present For 80 Year Old Man
When looking for a birthday present for an 80 year old man there are so many wonderful choices. But the gift should also depend on their needs.
So here we have chosen a few nostalgic birthday gift ideas to take him down memory lane as well as a few gifts that are, well 'just nice to have'.
Whiskey Stones Gift Set
These whiskey glasses are the perfect way to enjoy a nice glass of whisky. The heavy, ribbed glasses allow you to taste the full flavor of your drink, while the granite whisky stones help keep it cold without diluting the flavor.
Plus, the velvet bag protects the chilling rocks for a long time, and the tongs make it easy to grab a chilled stone when you're ready for another sip. Comes in a wooden gift box making this gift set the perfect 80 year old birthday present for the older man.
---
Portable Turntable 80th Birthday Gift Idea
This is a wonderful 80 year old birthday present – a blast from the past with a modern twist. Let dad/grandpa listen to his favorite records on the go with this portable turntable!
This great little record player has built-in Bluetooth so you can stream music wirelessly, and it comes with a matching stand. It also plays 2 speeds of records – 33 1/3 and 45 RPM – as well as 7″, 10″ and 12″ records.
The belt-driven turntable mechanism ensures smooth, accurate playback, while the dynamic full-range stereo speakers deliver clear, powerful sound.
---
80th Baseball Cap And Sash
This baseball cap is the perfect way to celebrate a man's 80th birthday. It's made of high quality material that makes it long lasting, reusable, and durable.
With its stylish design, this cap is sure to turn heads and make the wearer feel proud. Whether worn at a birthday party or just out and about, this cap is sure to make any man feel special on his big day.
---
Skechers Men's Slip-On Loafer
These shoes are perfect for an 80 year old man because they are easy to just slip on without worrying about laces! The engineered mesh makes them lightweight and slip-resistant, while the gel-infused memory foam keeps your feet comfortable all day long. Whether you're running errands or just out for a walk, these shoes will make your day a little easier.
---
Trivia Playing Cards 80 Year Old Birthday Present
Is there anything more enjoyable than a good game of trivia? With this deck of 52 trivia cards, you can test your knowledge about everything from 1941.
Each card features beautiful illustrations and an interesting question, and the answer key is on a separate card just in case you get stumped. Plus, the jokers add an extra layer of fun with their own set of trivia questions.
The cards are shrink wrapped in hard plastic for protection, and come in a stylish jewel case. Challenge friends or family and see who can ace the most questions!
---
Window Bird Feeder
A window bird feeder will make wonderful 80th birthday gifts for men who love nature. You can watch beautiful birds of all colors and sizes without having to leave your home.
This window bird feeder has so many great features and is the only one with an unobstructed view of your visitors.
---
Eyewear Retainer Cord
Help grandpa keep his glasses safe with this high quality, adjustable braided cord. Not only is it strong and comfortable, but the soft material will not irritate your skin or get caught in your hair. A super useful gift for an 80 year old man.
---
Digital Picture Frame 80th Birthday Gift
This incredible digital picture frame is perfect for displaying your favorite photos and memories. With a beautiful 1920×1080 IPS screen and adjustable brightness, your pictures will look stunningly clear and vivid.
Plus, the photo deletion feature allows you to remove old images so you always have plenty of space for new ones. And for added convenience, the timing power on/off function ensures that your picture frame is always turned on or off at exactly the right time.
Finally, the background music support lets you enjoy your favorite tunes while you reminisce.
---
Related Gift Post Ideas: Unusual 30th Birthday Presents For Men
Best Gifts For 80 Year Old Man
Tell him just how much you care about him and how special he is to you with this thoughtful birthday present. A quick digital download and then place it in a stunning frame for him to display for all to see.
---
80th Birthday Coin Keyring
Now here is a unique and special 80th birthday gift for dad. These Keyrings have been lovingly handmade from vintage and highly polished 1941 Farthing Coins perfect for a 80th birthday gift.
The Keyrings are made using rose gold plated backs and farthing coins giving a high quality finish. It comes in a luxury presentation box, so your gift is instantly ready to be sent to your loved one!
---
Engraved Metal Puzzle Globe
Celebrate his 80th birthday in style with this engraved Metal Puzzle Globe Paperweight. Engraved with a striking "1941: Year of the Legend" design, this 80th birthday gift is sure to put a smile on your dad or granddads face! This truly is a thoughtful eightieth present that can be used again and again.
---
Best Books For 80 Year old Man
If you're looking for the perfect gift for an 80 year old man, you can't go wrong with a great book. Whether he's a reader or not, there's a good book out there that will capture his interest. From biographies to history books, these are some of the best books to give as gifts to an 80 year old man.
Before I tell you which are the best books for an 80 year old man, I wanted to introduce you to the soft reading and bed rest pillow.  These are absolutely amazing!
If Grandpa, dad or perhaps your brother need a little support when reading then this pillow is a must-have. It can completely relax the muscles of the shoulder and arms, and provides the best support for the spine.
The pillow is extremely comfortable and keeps you from slouching when reading in bed. It also includes a detachable Bungee neck pillow, and a built-in side pocket for the remote control or your cellphone keeping your hands free.
---
80 Things to Do When You Turn 80
A lively and inspiring collection of 80 essays, with such illustrious achievers as Donald Hall, Pat Boone, Tab Hunter, Ruta Lee, The Amazing Kreskin, George Lois, and Richard ( Mr. Debonair ) Dwyer to name but a few, all reveal how they are having meaningful, dynamic lives at 80 and beyond.
This book provides invaluable advice on getting the most out of later life. It makes the perfect gift for anyone who is turning 80 or older.
---
Interesting Stories For Curious People
A collection of fascinating stories about history, science, pop culture and just about anything else you can think of. This book will introduce you to some of the strangest facts on the face of the earth. Please note this book is not for children as there are some haunting facts. 
---
Younger Next Year
Dr. Henry Lodge provides the science. Chris Crowley provides the motivation. And through their New York Times bestselling program, you'll discover how to put off 70 percent of the normal problems of aging—weakness, sore joints, bad balance—and eliminate 50 percent of serious illness and injury.
---
A Man & His Watch
A fascinating book on the history of watches…and stories told from the men who wore them. Think Paul Newman, Franklin Roosevelt, Sir Edmund Hillary and many more. What were the historical moments and where are they now?
---
Conclusion On The Best Gifts For An 80 Year Old Man
If you are still undecided on what to get the older man in your life for his 80th birthday then ask yourself these questions to help with your choice.
Questions to Ask:
#1. What are his hobbies?
#2. What gift would he need to make his life easier?
#3. What does he like to do when you hang out with him?
#4. Does he like games or reading?
#5. Thinking back on what you know about him, what types of gifts would make sense for him in general (based on his personality)?
#6. What did he love for a gift last year?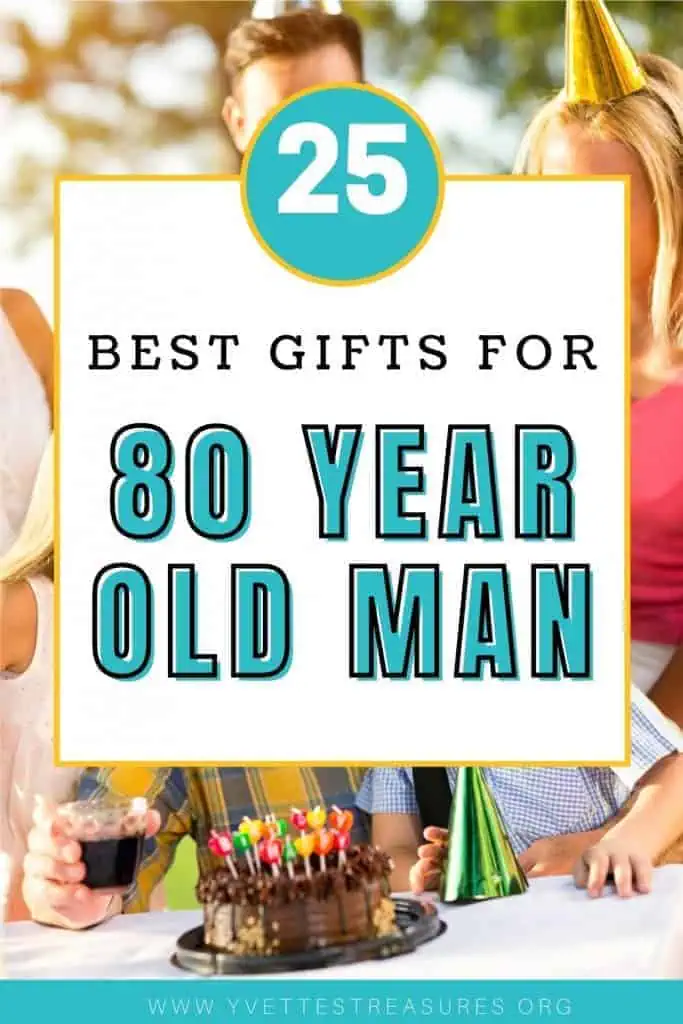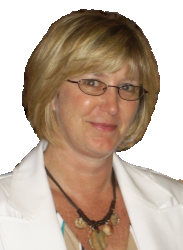 Latest posts by Yvette's Treasures
(see all)
Summary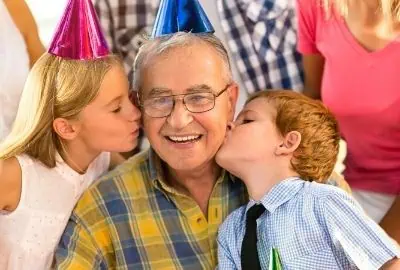 Article Name
Best Gifts For 80 Year Old Man
Description
We have put together a wonderful selection of gifts for an 80 year old man to help make your choice easier.
Author