Weddings! Nothing makes you more excited than the news of your loved one's engagement. A wonderful celebration of love, commitment, and family. If you are looking for the best wedding gift ideas, then you've come to the right place. With over 25 of the most unique and highly sought-after gift ideas, this Ultimate Wedding Gift Idea Guide for The Newly Engaged Couple is a must-read before making your selections.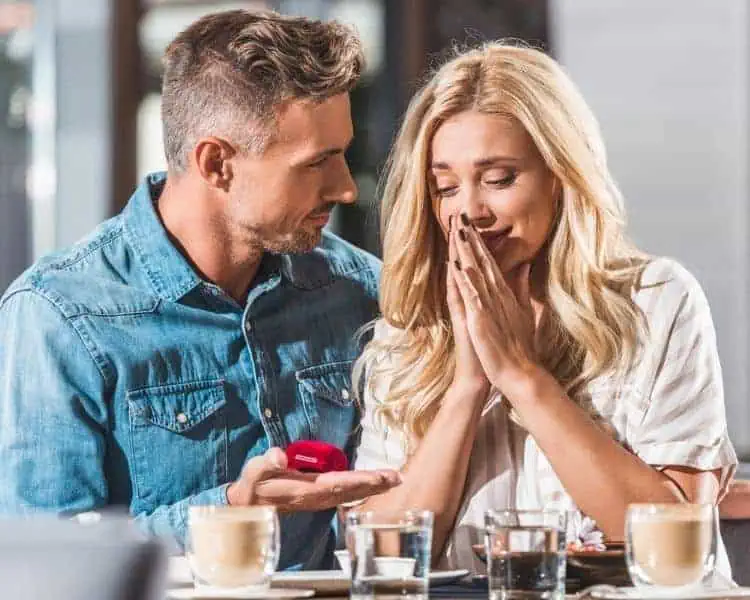 Wedding Gift Etiquette Every Guest Should Know 
At some point, we've all found ourselves glancing through a wedding registry. Rows upon rows of designer trinkets, home goods, and accessories pop off the pages, but you're puzzled. Should I buy the Margaritaville Bahama Frozen Maker, or would that not be an appropriate gift coming from me? 
As a rule of thumb, if it is not a gift that both the bride and groom can enjoy together (or makes them uncomfortable in any way), you should stay away from it.
Here Are A Few Classic Reminders On The Best Wedding Gifts:
DO follow the couple's rules. If they expect gifts within a specific timeframe or sent to a single location, do not ignore this request.
DON'T ignore the couple's registry and start buying things. You may end up purchasing items they already have.
DO send cash if you are unsure about gifting items. Trust me, the cash will NEVER be taken the wrong way.
DO your research if you decide to buy a cheaper or second-hand alternative to something on the registry. You don't want to gift broken or incomplete items.
DON'T send a card explaining why you could not gift anything, but DO attach a universal gift card (think American Express or Visa) if you choose to write them.
DO get items that you are passing down inspected and cleaned before gifting them.
What Are Some Essential Wedding Registry Items To Gift To A Newly Engaged Couple?
Once the bridal shower is over, and you feel it is time to start looking for essential must-have items to gift the newlyweds that are both ordinary and unique, then this is the perfect list for you:
Must have essential items for the kitchen can include dishware and beautiful glassware, eating and serving utensils, cookware like Le Creuset, a Dutch oven, storage containers, mixing bowls, utensils and spatulas, oven mitts, and hand towels, seasoning rack, and salt and pepper shakers.
It can also include placemats, linen napkins and coasters, trash bins, blenders, rice cooker, mixer, and a cheese board. All of these unique wedding gifts would be perfect starter items for the happy couple's new life together.
Must have essential items for the bedroom and bathroom can include robes, clothing hampers, drawer dividers, hangers, photo frame and bookends, throw blankets and pillows, and storage bins for everyday use. 
Can I Gift A Home Safety Kit To A Newly Engaged Couple?
Absolutely! Unfortunately, home safety is not one of the first things you think about when envisioning a new life with someone, but things happen, and it's better to be over-prepared than underprepared.
If you're thinking about going this route, make sure you include a radio, batteries, extension cords, linen spray, candles, candlesticks, and matches.
Bonus points if you can add in a first aid kit, bungee cord and aluminum foil, fire extinguishers, power station, quilts, car electronic jump starter kit, and aloe vera. 
What To Look For In An Engagement Gift?
When shopping for engagement gifts, you first want to review the wedding registry. Scanning through the wedding registry will give you a pretty good idea of what the couple is looking for.
Plus, you can tell a lot about their personal style and nature. Should you be late to the party and notice that all the registry items have been purchased, then a good rule of thumb is to head over to the department store where 80% or more of the items can be located.
Stores such as Bloomingdales and Neiman Marcus have wedding staff on hand to review the registry and make practical suggestions that fall in line with the common theme.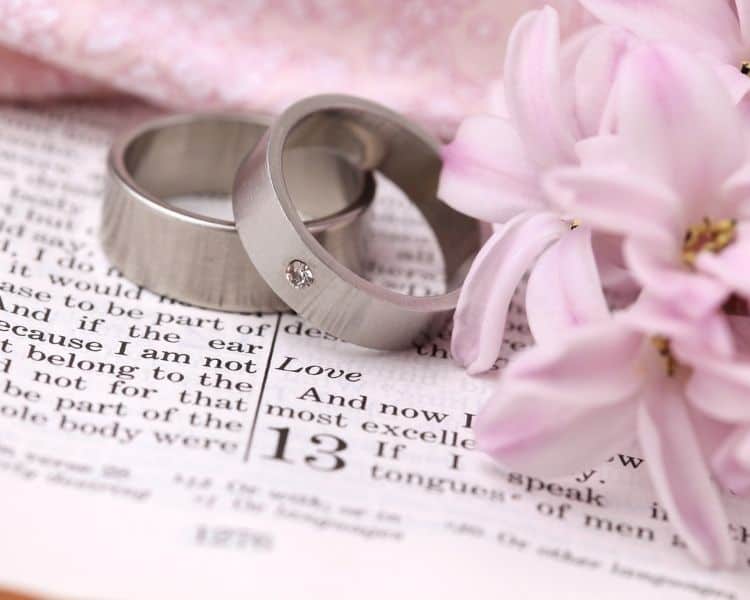 What Wedding Gifts Should I Absolutely Avoid? 
As general guidance, you want to stay within the categories listed on the registry. Make sound decisions. If the registry has mostly household items, kitchen appliances, and linen, then a car organizer may not work.
Likewise, if the couple has adult items in nature, then kid inflatable outdoor pools would be a no. If in doubt, reach out to the couple! Without telling them your plans, you can ask general open-ended questions to see if something was left off the original list.
It is OK to purchase items not on the registry as long as they fall in line with the list and are returnable.
How Much Money Should I Give As A Wedding Gift? 
This is a tricky one. Should you not want to go through the hassle of picking out a wedding present from the registry, money, and gift cards are appreciated, but not always.
To guide you, make sure the bride and groom have not sent out notifications about cash and money gifting. Most couples will let you know if it is OK once they announce the registry is available to review. 
If they do not, then we suggest that you send universal gift cards, like American Express and Visa, and attach a tracking card to make sure they receive it.
You can also choose to gift cash, but we advise you to do so in person and hand it to either the couple themselves or a trustworthy person.
Is It Appropriate To Gift A Religious Item As A Wedding Gift?
Depending on the newly engaged couple, gifting religious items may be appropriate. Generally, if you know the couple well and understand their tastes, it may be OK to buy.
However, if you are a remote friend, family member, or acquaintance and have not spent much time with the couple or know the couple's preferences, it would be best to pass on religious gifts.
Your best indicator will be the wedding registry list. If there are items on the list that are religious in nature, then proceed with caution. 
Should I Buy A Gift For A Virtual Wedding?  
Virtual weddings are a new phenomenon that has spawned due to recent global health concerns. Just as exciting and memorable as being there in person, virtual weddings are a great way for friends and family to enjoy the special day if travel restrictions prohibit them from doing so.
From this point, it is a good, if not great, idea to buy a great gift for a virtual wedding! Not too many people want to partake in this important step without their loved ones nearby.
And to receive tokens of love and adoration could mean the world to them. If the couple has not declined against it, we say go for it!   
How To Locate A Wedding Registry  
The best way to locate a wedding registry is by reviewing the official wedding invitation you were sent. Most couples place all key information inside them so that you are not running around scrambling through thousands of papers.
Whether it is a web link to their wedding website or the actual store the registry is located at, the invitation would be the first place to look.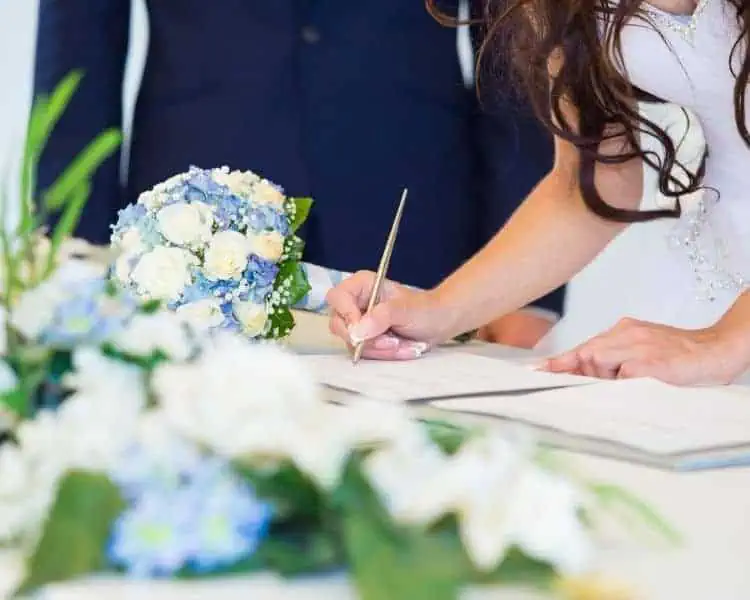 If you did not receive an invitation or somehow misplaced yours, then locating the contact details of the wedding planner would be the next step. They can get the information over to you quicker than tracking down the couple.
As a last resort, you can reach out to either the mother of the bride or maid of honor as they both will be excellent resource channels for information. 
Is It A Bad Idea To Gift Wedding Items That Are Red?  
In most cases, the color of the item can be as significant as the item itself. For tradition, most wedding gifts have followed cultural and societal standards of sociability with many items being silver, bronze, or gold in color.
The only exception I've seen to this is the weddings of Asian and Indian cultures, where the color 'red' is considered good luck. We love to say stick with the wedding registry because it's the number one tool to use.
However, if you are comfortable enough to stray from the norm and the item is practical (and returnable), hit buy! 
Ultimate Wedding Gift Idea Guide – How Do You Ship Wedding Gifts?  
Whether you're out-of-state or have purchased an item that you cannot deliver yourself, shipping wedding gifts should be handled delicately.
Delays, wrong addresses, weight limitations, or other shipping concerns could hinder your item from making it to the newly engaged couple, causing a lot of stress and worry for all parties involved. 
Plan ahead. If you know you're too far away to deliver your items, get an early start on your shopping. Review the wedding registry, see what you can comfortably afford, and contact the store.
Often, the item may be in stock in a nearby zip code of the couple and can be shipped at minimal costs. If this is not an option, make sure to locate the item's dimensions and weight and contact local shippers before purchase.
By contacting them beforehand, you get a general idea of how much it'll cost you to ship the item, as well as the timeframe before turning over your credit card.
This is an excellent way to keep your stress levels low should you be running out of time. One last thing to point out is that you want to get value protection on top of freight costs in case the item is lost, stolen, or damaged.
This is a type of insurance that will come in handy should you need to make a claim. 
Why Do People Gift Silver As Wedding Gifts? 
The production and popularity of silver go back as far as 3000 BC, when the first forms of silver mining began. Trickling down through the Greek, Roman, Yuan, and Saxon Empires, silver began to gain recognition as a hot commodity quickly and later as a form of currency to decipher between privilege and pauper.
Today, silver is still seen in a similar light yet has become easier to access for all social classes. The first modern instances of silver gifting came in the form of baby spoons and items. Symbolizing wealth and affection, sterling silver was gifted as a way to bless the child's upbringing.
The theme of blessings blended well with matrimony ceremonies and became one of the most favored wedding items to 'bless' a newlywed couple with.
Even in the 21st century, you can see guests gifting silver items, but more so as fashionable trinkets and collectibles than forms of blessings as it started. 
Should My Wedding Gift Match The Wedding Venue?
Interestingly enough, this is a common question. Often, when an invitation is received, the name and location of the wedding venue are available to search and review.
Out of curiosity, most research the venue and guess its value and prestige (or go so far as to call and inquire).
This can spark joy and worry as many wedding guests judge their gifts based on the overall costs of the actual event. Based on being social and proper, most people will feel that their traditional wedding gift will not be well-received if it does not match up to the caliber of the overall ceremony.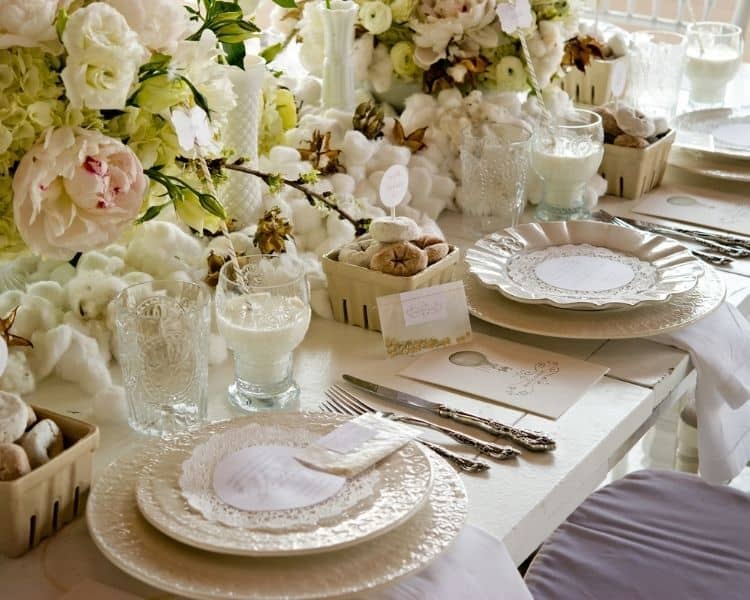 It's 2023, and although we understand the specialness of the occasion, we encourage you to live within your means. Extravagant does not equal practical, and there are classic wedding gifts on the couples wedding registry list that can be afforded within your budget. 
Can I Send A Gift To The Mother Of The Bride/Groom? 
Matrimonial ceremonies are beginning to veer away from the traditional status quo, and we are here for it! Ceremonies are no longer being held in just cathedrals or fancy reception halls, and for some, bridesmaids and groomsmen aren't even wearing shoes!
Brides are seen wearing black, red, and yellow wedding dresses too. This type of freedom has opened up the gates of creativity for newly engaged couples and if you're wondering if it is OK to gift a wedding gift to the mother of the groom, then contact the wedding planner.
The wedding planner should know the new couple well enough by now to give an accurate answer to whether this would be appropriate or not before you head to the store.
However, should you know the couple well enough and feel that the gift is well deserved, you can mail it directly to the mother of the bride/groom.  
The Newly Engaged Couple Has Two Sets Of Parents Each, Should I Purchase Gifts For Everyone?
Ultimate Wedding Gift Idea Guide For Pets Of The Newly Engaged Couple? 
My answer will always be yes to this, but make sure that you contact either the wedding planner or the couple themselves for more information. Certain dietary restrictions or allergies you may not be aware of may hinder your gift from being received appropriately. 
What Kind Of Wedding Gifts Should I Avoid Gifting The Maid Of Honor Or Best Man?
Wedding gift-giving is a new fade that has started and is taking off in certain parts of the world. Usually reserved for the bride or groom as tokens of appreciation, more people make a conscious effort to send appreciation to all those who worked behind the scenes to prepare for the special moment for the lovely couple.
Here are a few great wedding gift ideas for the Maid of Honor and Best Man to help you with your choice. If you can, check with both the wedding planner and special couple to make sure your gift doesn't overlap with theirs or upstages it (yes, this is important).
After getting the all-clear, we suggest that the gifts are delivered separately from when the couple get their gifts, out of respect. 
Should I Gift Wedding Gift Items That Have Different Themes? 
If you're thinking along the lines of gifts that pertain to the themes of wedding anniversaries, then yes, that is appropriate.
Seemingly, you are getting a jump start on a long-held matrimonial tradition, but make sure that you're sending themes that do not overlap with the current ones in place. 
For example, it might seem offensive to send a gift significant with the 12th year of marriage because the 12th year equates to the gifting of silk.
Silk gifting symbolizes overcoming great obstacles and challenges, and that is not the type of message you want to send to the newly engaged couple.
Does It Matter What I Wrap My Wedding Gift Items In?
This is a two-fold answer as it depends on how you plan to deliver the item(s). If you deliver the gift in person on the wedding day, we suggest that it is placed inside a sturdy substance.
The different colors of the wrapping can coincide with the theme of the wedding and reception venue.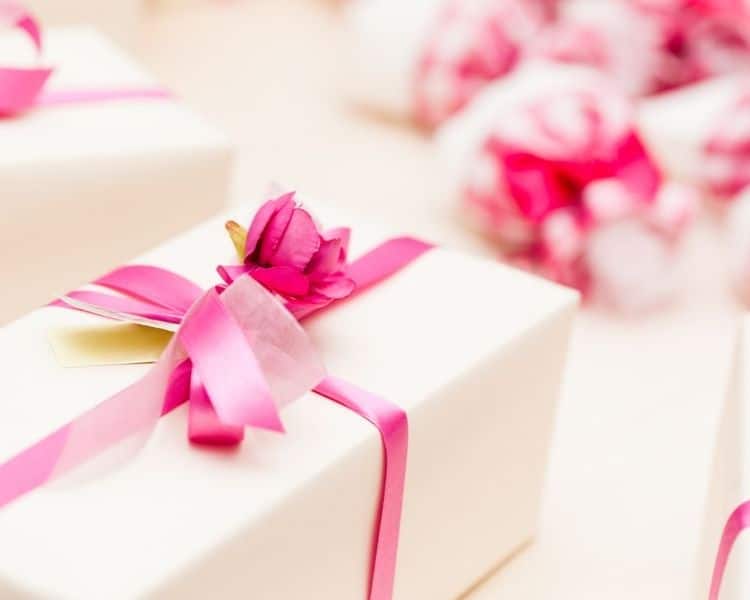 Should you choose to mail your gift instead, then make sure it is secured tightly, sometimes wrapping the gift inside a box, and placed inside two more for added protection, is extremely helpful.
The color of the outside shipping box does not matter; however, you can match the actual gifting box with the wedding theme or stick with simple champagne or a shimmery gold color.
Lastly, we caution that should you choose to ship these items, do so with value insurance attached if loss or unfortunate circumstances occur.
Is It Appropriate To Give A Handmade Gift?
Yes, you can absolutely give a handmade gift as a wedding gift. Handmade gifts can be very special and unique, and often show that you put a lot of time, effort, and thought into the perfect gift.
But generally handmade gifts usually come from very close friends and family who know the couple well.
Some examples of handmade wedding gifts could include a quilt, a piece of art, a wedding photo album or scrapbook, a piece of jewelry, or even a handcrafted piece of furniture.
Just make sure to consider the couple's tastes and preferences when choosing what to make.
If I Can't Attend A Wedding Should I Still Send A Gift?
Yes, it is generally considered good wedding etiquette to send a gift even if you cannot attend the wedding.
The couple has likely invited you because they want to share their special day with you, and sending a special gift is the perfect way to show them that you appreciate their invitation and wish them the best.
Be sure to include a thoughtful note or card with your gift, expressing your well wishes and regrets for not being able to attend.
And don't forget to send your gift in a timely manner, either before the wedding or shortly afterwards.
Can I Bring My Gift To The Reception?
In general, it is not a good idea to bring your gift to the reception, especially if it is a larger or bulkier item.
The couple will likely have made arrangements for receiving gifts, such as through a registry, and bringing a gift to the reception can be disruptive and inconvenient.
Instead, it is recommended that you either send the gift directly to the couple's home before the wedding date or after the wedding.
If the couple has a registry, you can have the gift shipped directly to their address. If you choose to give a monetary gift, you can send a check or gift card in a card or envelope addressed to the couple.
If you do happen to bring a gift to the wedding reception, be sure to discreetly hand it to a member of the wedding party or put it on a designated gift table, rather than presenting it to the couple in the middle of the festivities.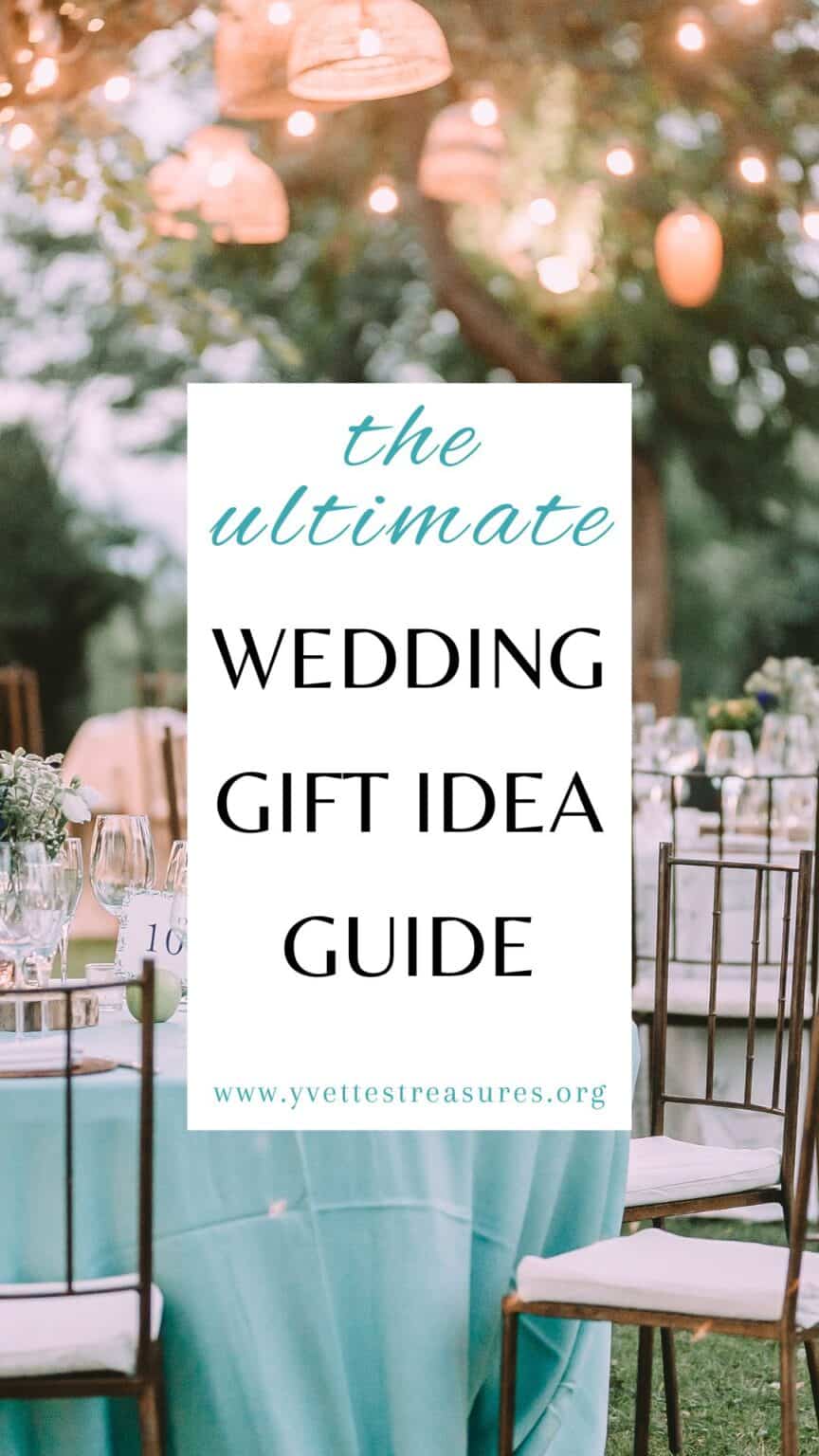 Do I Have To Send A Thank You Card For My Gifts?
Yes, it is considered proper wedding etiquette to send a thank-you card for any gifts you receive.
When someone takes the time and effort to choose a personalised gift and send it to you, it is important to acknowledge their generosity and express your appreciation.
The most important thing when writing your thank-you cards, be sure to personalize each one and mention the specific gift you received.
You can also include a message about how much the gift means to you and how you plan to use or display it in your new home.
It's also a nice touch to mention how much you enjoyed having the person at your wedding, or how much you appreciated their well wishes if they were unable to attend.
Try to send your thank-you cards as soon as possible after the wedding, ideally within a few weeks. This will show your guests that you value their memorable wedding gift and their presence at your wedding, and that you took the time to express your gratitude.
The Ultimate Wedding Gift Idea Guide
I hope that the ultimate wedding gift idea guide has answered some of your questions and concerns going forward. And that you are more relaxed now with your wedding gift choices than before.  
Summary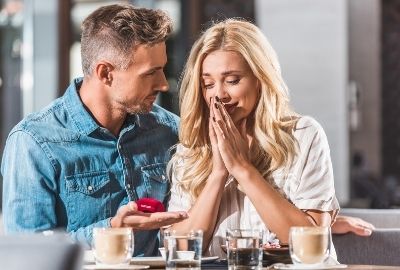 Article Name
The Ultimate Wedding Gift Idea Guide For The Newly Engaged
Description
The Ultimate Wedding Gift Idea Guide For The Newly Engaged couple including best man wedding ideas and special wedding gift ideas for the maid of honor.
Author