This post may contain affiliate links. I may receive commissions for purchases made through these links with no extra cost to you. See full disclosure.
Last Updated on October 28, 2023 by Yvette's Treasures
Unique Golf Gifts For Women
More and more women are enjoying the benefits of golf.  The outdoors, fresh air and plenty of exercise.  Golf is a great sport, but not an easy one.  Having the right equipment will definitely make all the difference.

Enjoying a game of golf with friends or family is a wonderful way to spend an afternoon.  I have put together a list of unique golf gifts for women to give you an idea of what gifts are available for a women golfer.  I think you will be pleasantly surprised at the wonderful items available.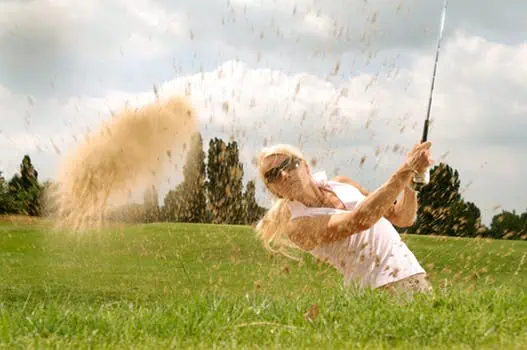 Related:  Coolest Golfing Gifts For Men Who Have Everything
---
Unique Golf Gifts For Her
This beautiful golf gift basket is designed by golfers for golfers.  Every item has purpose, style and quality.
If you're not sure what to get or perhaps what golf accessories she already has then this golf gift basket with 9 premium golf accessories is the best way to go. Golf gift baskets with a difference, saving you time and money!
Premium Golf Gift Basket – Complete Golfing Set with Accessories
---
Gifts For Women Golfers
A water resistant, durable organizer for all your golf accessories.  With reinforced side walls for extra strength and support. Fits perfectly in your locker or trunk.
Holds golf shoes, balls, gloves, tees, hat, shirts, or pants.  It also has built in grommets ad ventilation for your golf shoes and other accessories.
The golf trunk organizer can also be used for gym, cleaning supplies or as an auto emergency kit. When it's not being used, the organizer folds flat for easy storage.
Athletico Golf Trunk Organizer Storage – Store Golf Accessories | Collapsible When Not in Use
---
Golfing Gifts Women Will Love
The Callaway Supersoft is a long, straight distance ball that's incredibly soft, while the new Low-Drag HEX Aerodynamics are optimized to reduce drag and enhance lift for longer carry and longer distance. 
Callaway Golf Supersoft Golf Balls, (One Dozen), Pink, Matte Finish
---
Women's Wristlet Wallet
This wristlet wallet is a great gift idea for the woman golfer. Allows her to keep all her valuables in one place and safe while she is having an awesome round of golf. No worries about losing anything.
Women's Wristlet Wallet – Glove It – Removable Strap for Keychain – Make Up, Cell Phone, Smartphone, Travel, Credit Cards
---
Garmin Approach S20, GPS Golf Watch 
On the course, the Approach S20's AutoShot round analyzer tracks shots, measures distance and records shot locations for post-round analysis on Garmin Connect.
View the details for each round or analyze your cumulative stats over time or by club, and view your swing data. It's never been easier to track your progress and share it with friends. You can even save swing sessions for later review.
Garmin Approach S20, GPS Golf Watch with Step Tracking, Preloaded Courses, Black
---
Par Three Putting Green
Do some extra putting practice before you hit the golf course with this high quality, non skid putting mat. It has 3 practice cup cutouts and a built in sand trap to catch those missed shots. It measures 3 by 9 feet with a high quality putting surface that always stays smooth.
Putt-A-Bout Grassroots Par Three Putting Green
---
Golf Birdie Juice Flask – Ladies Golf Gifts
This Birdie drinking flask holds 6oz of liquid. It is laser marked on one side, and includes a gift box and funnel. It will make a perfect gift for any golfer.
Golf Birdie Juice Flask, Funnel and Gift Box – Great Chirstmas, Birthday, Valentines Gift for Golfers (Pink)
---
Women's Full-Zip Polar Fleece Vest
This women's polar fleece vest is perfect for those gold days that are not too cold, but just a little chilly. It will keep the cold and wind off your back when you're making that perfect shot. It also comes in 18 different colors.
Amazon Essentials Women's Full-Zip Polar Fleece Vest, Charcoal Heather
---
Golf Gloves for Women
I just love these golf gloves, they're so colorful. This glove is very reasonable in design. The palm is an ultra-thin soft leather that protects the woman's hand from injury during exercise.
The back of the hand is made of soft cotton, which is breathable and absorbs sweat for a more comfortable fit.
Golf Gloves for Women Soft Leather Accessories Breathable for Non Slip Gloves
---
SelfieGOLF Record Golf Swing
An easy clip system set up. Adjust the height in seconds to record your golf swing. This golf swing analyzer has been tested and approved by pro golfers. It endures all ground surfaces and windy weather.
It fits with standard alignment rods and golf clubs, and works with all golf stand bags and tour bags.
SelfieGOLF Record Golf Swing – Cell Phone Holder Golf Analyzer Accessories | Winner of The PGA Best Product
---
Athletico Golf Shoe Bag – Womens Golf Gift IDeas
The Athletico golf shoe bag allows you to easily carry your shoes with you at all times. Store it in your trunk for a day on the course. It has convenient side pockets that can be used to store tees, golf balls, socks, etc.
BUILT IN VENTILATION KEEP THE STINK OUT – Built with side ventilation to air out the contents, giving your shoes room to breath and the smell to dissipate.
Athletico Golf Shoe Bag – Zippered Shoe Carrier Bags with Ventilation & Outside Pocket for Socks, Tees, etc. (Pink)
---
PuttOut Pressure Putt Trainer
This training aid is designed to simulate the exact conditions of putting into a real hole on the green by it's ground-breaking parabolic curved design.
Each successful putt is returned the same distance it would have gone past the hole if it had missed – great feedback for getting the pace just right.
PuttOut Pressure Putt Trainer – Perfect Your Golf Putting (White)
---
Unique Golf Gifts For Women – Clothing
Let's start with the apparel.  If you're going to play the game you've got to look the part. If you prefer pants to skirts we have a wide selection.  Do you need golf shirts, shoes or socks?  No worries, we've got you covered.
 Joe's USA Dri-EQUIP(TM) Ladies Heathered Moisture Wicking Golf Polo
 Joe's USA(tm) Silk Touch Golf Polo Shirt, 4XL-Black
 Tattoo Golf Women's High Performance V Neck Polo S White
 Colorado Clothing Women's Everyday Skort
 Adidas Golf Women's Skort, White
 Women's Golf Underneath Shorts Skorts
 Adidas Golf Women's Range Wear Pants, Black
 Adidas Golf Women's Ultimate Ankle Pants
 Womens Water-Resistant Quick Dry Golf Pants
 Callaway Women's 19 Golf pants
 Puma Golf Women's Pounce Bermuda Shorts
 Women's Sierra 31-Inch Inseam Convertible Pant
 Active Wear Collar Long Sleeve Zipup POLO Top
 Puma Golf Women's Pounce Sleeveless Polo
 Coolmax 2 Tone Collar Zipup Polo T-Shirt
 New Balance Women's Golf Shoe
 Adidas Women's W Climacool II Golf Shoe
 Adidas Women's W Adizero Sport III Golf Shoe
Related: 40+ Super Cool Gift Ideas For Mom
---
☑  Amazon Prime – Sign Up For 30 Days FREE Trial – Get Free Shipping!
Unique Golf Gifts For Women – Accessories
Having the right accessories is very important to your golf game.  You need the right golf glove to get a good grip on that club.  The proper sunglasses so that the harsh glare from the sun doesn't interfere with your short game. And it's vital that you have a decent hat to cover your face because as we know, sunscreen by itself is not enough.

Torege Polarized Sports Sunglasses With 5 Interchangeable Lenses for Cycling, Running, Driving, Fishing, Baseball and especially Golf (Black & Ice blue lens)
These Torege Polarized sports sunglasses get the thumbs up with plenty of positive reviews.
All the lenses have a 100% UV400 protection coating and block 100% harmful UVA and UVB rays. They restore true color, eliminate reflected light and scattered light making the scenery clearer and soft on the eyes.
Each lens offers protection against a particular activity whether it be for night time activities such as driving or day time activities such as golf.
The soft rubber nose pad is extremely comfortable and the frame is very light on the face. The frame also comes with a LIFETIME breakage warranty should you have any problems what so ever, it's covered.
Shinymod UV Protection Cooling or Warmer Arm Sleeves for Men, Women or Kids. Sunblock Protective Gloves for any sport including Driving. Get 1 Pair/ 3 Pairs/ 5 Pairs Long Tattoo Cover Arm Warmer(3 Pairs White)
What a great invention....Shinymod arm sleeves!
Not only will you feel cooler in Summer with these sleeves, but you will be well protected. They can also make your arms warmer in Winter too.
With 99.8% UV protection there's no worrying about sunburn or insect bites. The fast sweat kick-away and fast dry make your skin feel fresh all day. These sleeves also promote faster muscle recovery and better blood circulation.
They can be used for all outdoor activities including golfing, cycling, fishing, driving, jogging, climbing, boating, gardening, basketball, tennis and so on.
They are also suitable for indoor activities. If you work in a very hot environment they will even stop your arms from sticking on your desk…bonus!
---
More Unique Golf Gifts For Women 
PGM Women's Golf Glove Improved Grip System
TaylorMade Women's Ribbon, Left Hand
Callaway Golf 2017 Women's OptiColor Leather Glove, Pink
68 inch Oversize Windproof Automatic Open Golf umbrella
Bridgestone Golf Lady Precept Golf Balls (Pack of 12)
#1 Hottest Selling Elite Microfiber Cooling Towel
Nike Golf Women's Perforated Adjustable Hat (White)
Nike Women's Golf Visor (Variety Of Colors Available)
Adidas Women's Adizero II Cap, One Size
Golf Brush and Groove Cleaner with Retractable Clip
Portable Windproof Umbrella
Glove It Women's Mod Dot Towel
---
Great Gadget Golf Gift Ideas For Women
I've found rather unique golf gifts for women in the gadget range. This one looks like loads of fun and if you're serious about improving your golf game then this is just what the doctor ordered.
Take a look at the Arccos Golf 360 Golf Performance Tracking System.  The Arccos tracking system won the 2017 Golf Digest Editor's Choice Award for the "Best Game Analyzer".  
The Arccos features 14 ultralight sensors – one for each club.   It measures the exact distance to any point on the course. Learn exactly which club to use in every situation and identify actual strengths and weaknesses of their game.  Arccos 360 unlocks data previously only accessed by PGA Tour pros.
Arccos Golf 360 Golf Performance Tracking System
Sports Related post:  Best Cycling Gifts For The Cool Techie Cyclist
---
Novelty Golfing Gifts For Women
Here are some fun novelty golfing gifts for women.  If you don't want to get a serious gift, but you feel like making the person laugh then anyone of these would be great.  They are useful and will be a great keepsake and reminder of who the gift was from.
Putt Now Wine Later Towel, Tee Bag And Bling Ball Marker With Hat Clip
2 Sets of Golf Ball Marker with Magnetic Golf Hat Clip
Beautiful Crystal Golf Ball Marker with Magnetic Leather Necklace (Blue)
Golf Diva Towel, Tee Bag And Bling Ball Marker With Hat Clip
Golf Goddess Stroke Counter Bracelet – Gold
Emoji Novelty Professional Practice Golf Balls
Giggle Golf Bling Wine Not Golf Ball Marker Pack
Golf Pens with Golf Bag Holder, 4-Piece Set
K. Bell Women's 2 Pack Golf Low Cut Socks
Great Gift Post:  30+ Gifts For Women Who Love Wine
---
Bags Are A Must When It Comes To Unique Golf Gifts For Women
A golf bag is one of the most important pieces of the puzzle when it comes to playing golf and would make a wonderful gift for a loved one.
You will, however, need to determine what type of golf bag she will require.  Does she use a golf cart? If so there are golf bags made especially for golf carts.
Perhaps she prefers to carry her own bag and walk the course.  If this is the case it always helps to have a bag with a stand or even wheels.  Here are a few popular ones to choose from.
Women's 12 Piece Complete Golf Set (Right Hand, Ladies Flex, Driver, 3 Fairway Wood, 4/5 Hybrid, 6-PW, Putter, Bag)
Callaway Women's Strata Set (11-Piece, Right Hand)
Callaway Women's Strata Plus Complete Golf Set (14-Piece Set)
Confidence Golf LADY POWER Hybrid Club Set & Stand Bag
Hot-Z 2017 Golf 2.0 Stand Bag, Black/White
CaddyTek Deluxe Quad Fold Golf Push Cart
---
Unique Golf Gifts For Women From Etsy
Etsy offer a wide range of unique golf gifts for women. Most of their products are handmade and one of a kind.  Many can be personalized making the gift extra special and from the heart. And the best part is you'll be supporting a small business.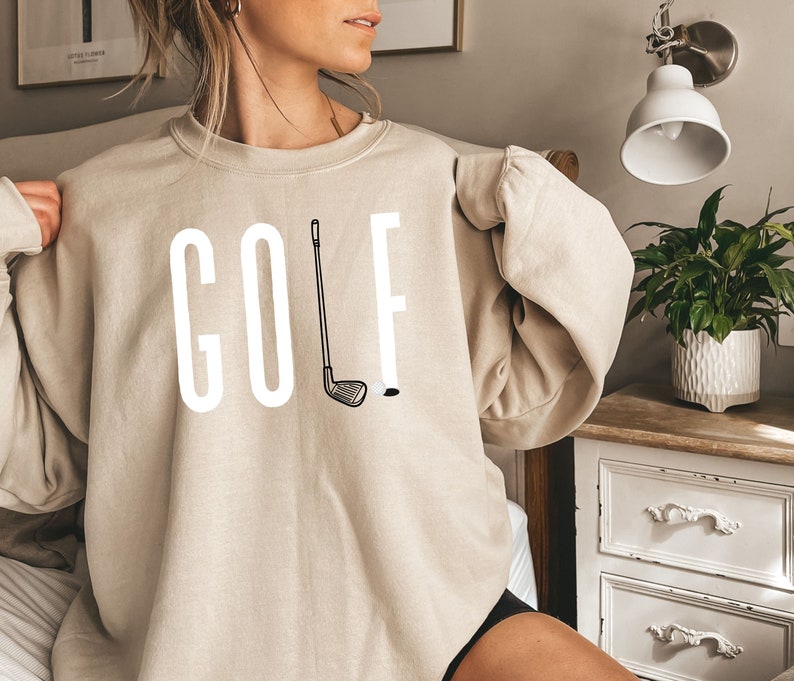 Personalized Golf Gift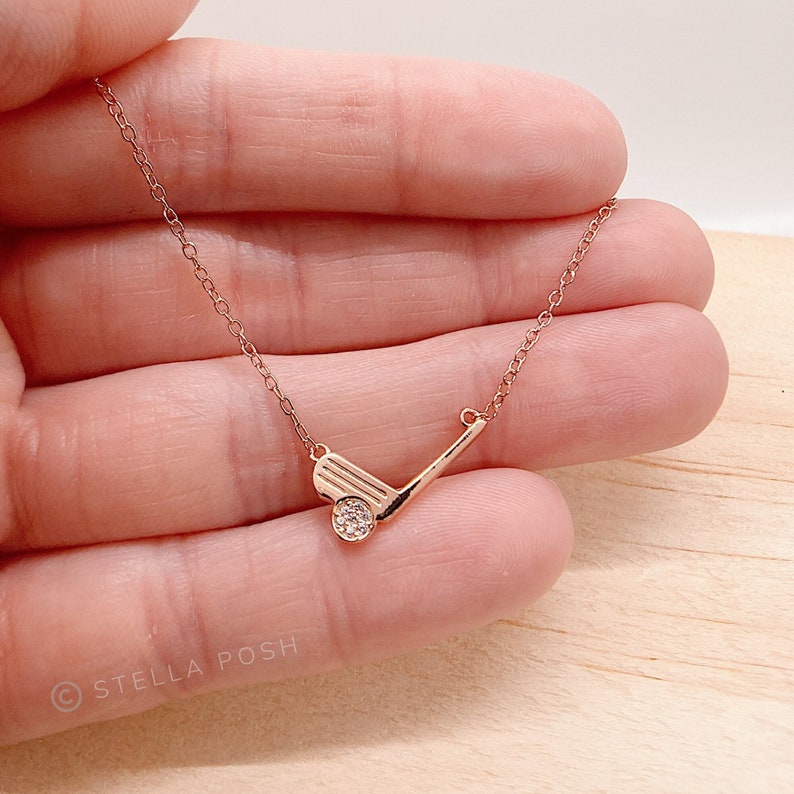 Dainty Tiny Golf Club Necklace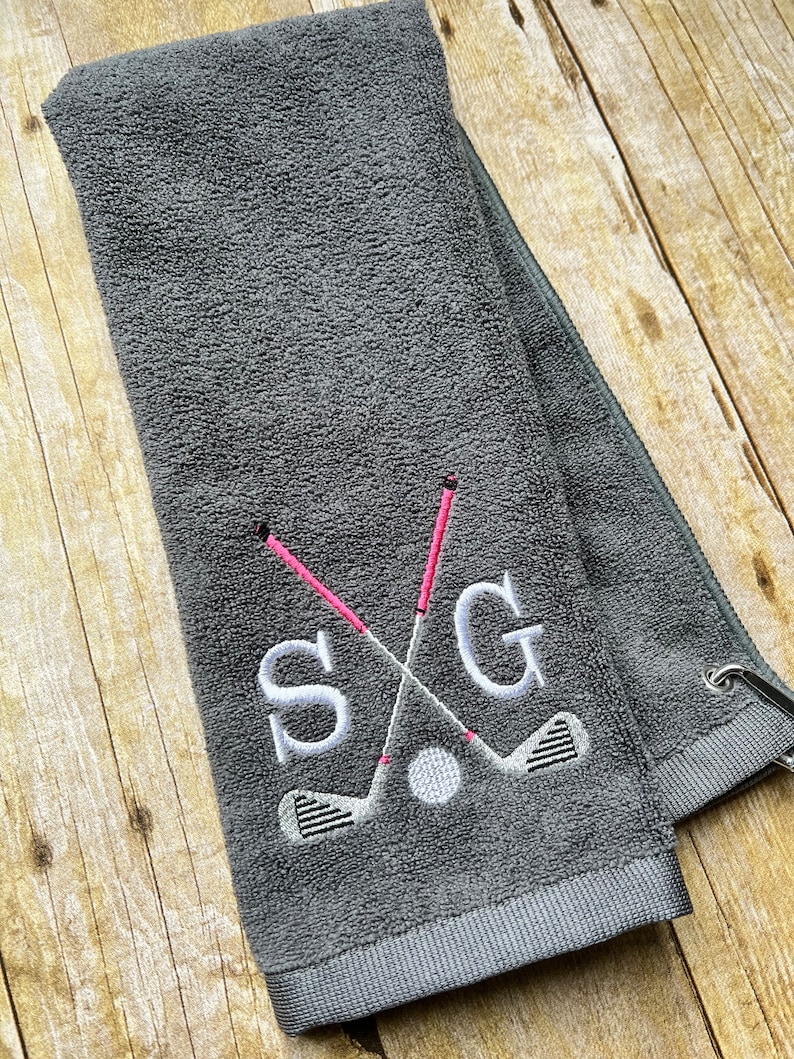 Personalized Golf Towel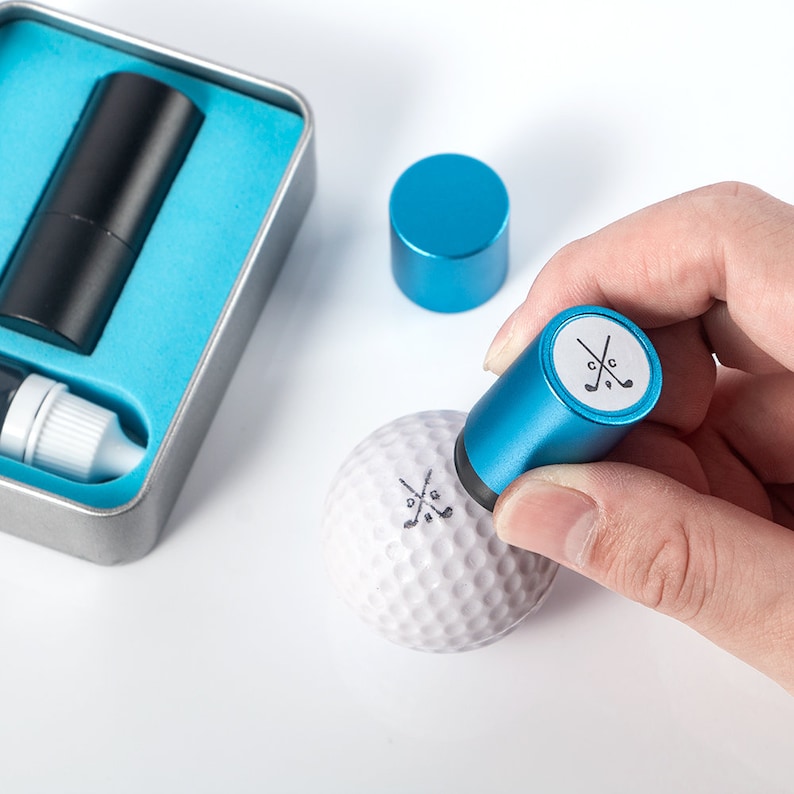 Monogram Golf Ball Stamp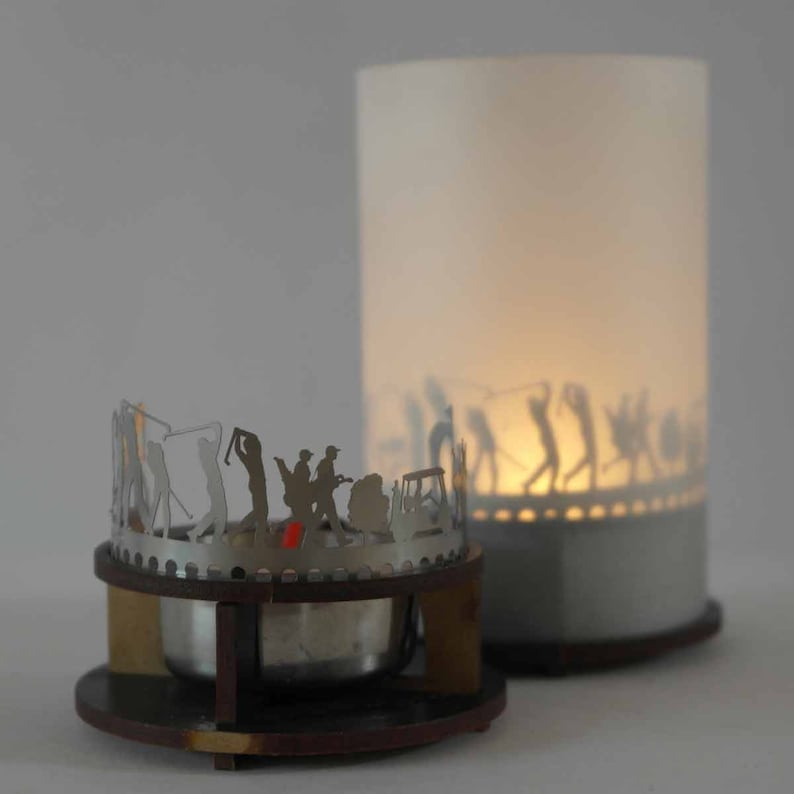 Mesmerizing Shadow Play Silhouette Candle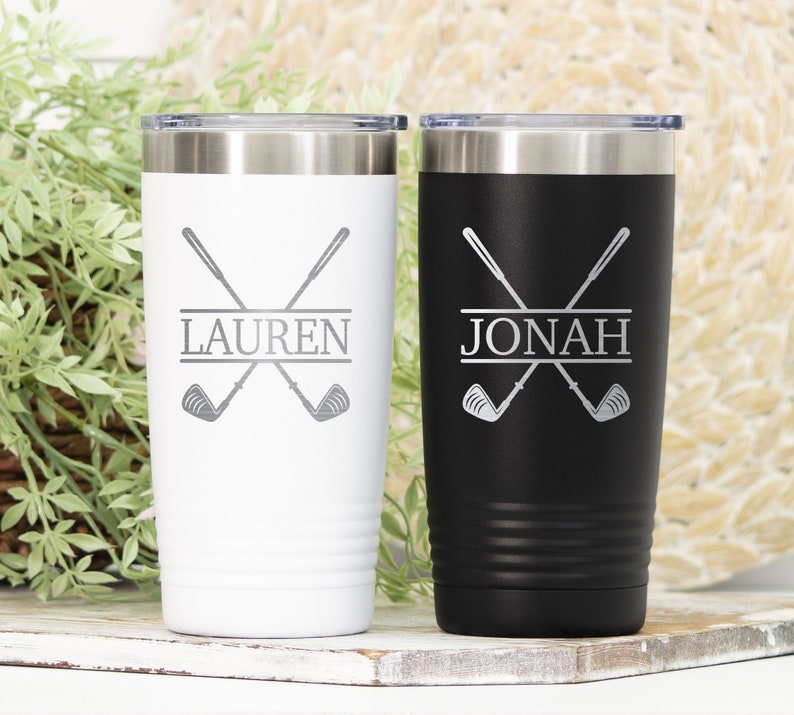 Golf Personalized Tumbler

Don't forget to check out the Coolest Golfing Gifts For Men Who Have Everything

Women's Golf Gift Ideas
Looking for something a little different?  Here are a few special women's golf gift ideas to consider.  Photo memories and keepsakes as well as personalized items.  Any of these will make a fantastic gift for Birthdays, Christmas or Mother's Day.
Golf Ball Picture Photo Frame Great Golfing Gift
SVIV Curve New Bone China Coffee or Tea Mug, 16oz (Lady's Birdie on the Golf Course)
---
Personalized Golf Gifts Women
I'm a big fan of personalized gifts and I'm sure they would all be well received and treasured. Here is a great gift box which includes golf socks and tees. You can customize the box with 'Happy Birthday', 'Merry Christmas' or any other message you want.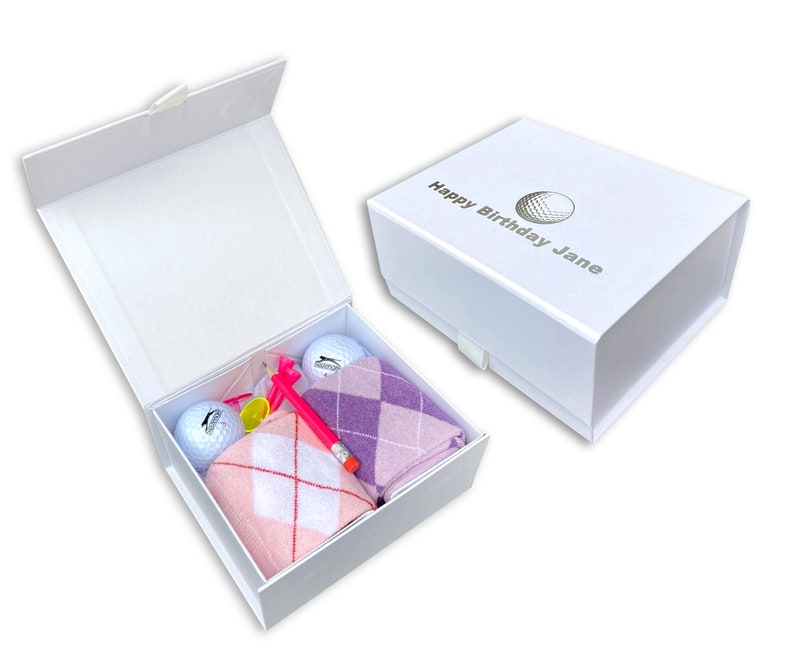 Personalized ladies golf gift box socks

---
This is such a brilliant gift idea. These finely crafted ornaments serve as both charming home decorations and heartfelt gifts for your beloved friends and relatives on special occasions such as Christmas, Valentine's Day, and birthdays. Personalize it with the recipient's name on the golf cart!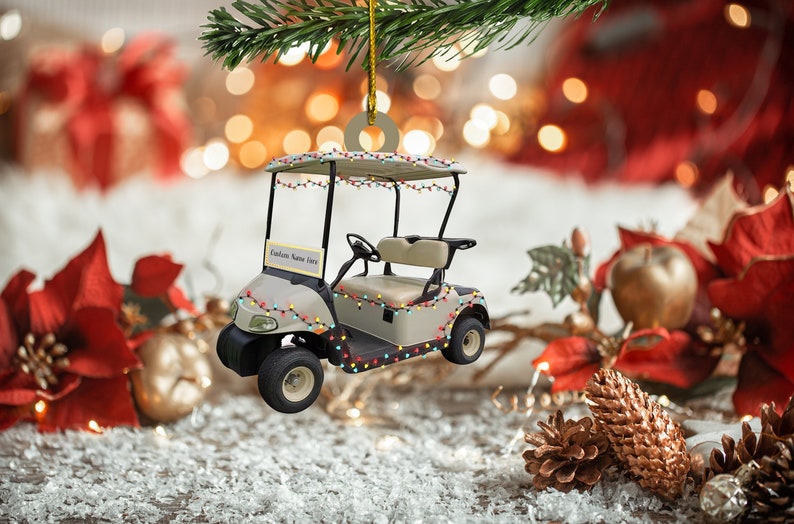 Personalized Name Golf Cart Ornament

---
Indulgent Laurel Vine Scarf with Elegant Embroidery, an exquisite accessory suitable for all seasons, with a particular charm during the autumn and winter months. It comes in several different colors and in a beautiful gift box all ready for gifting.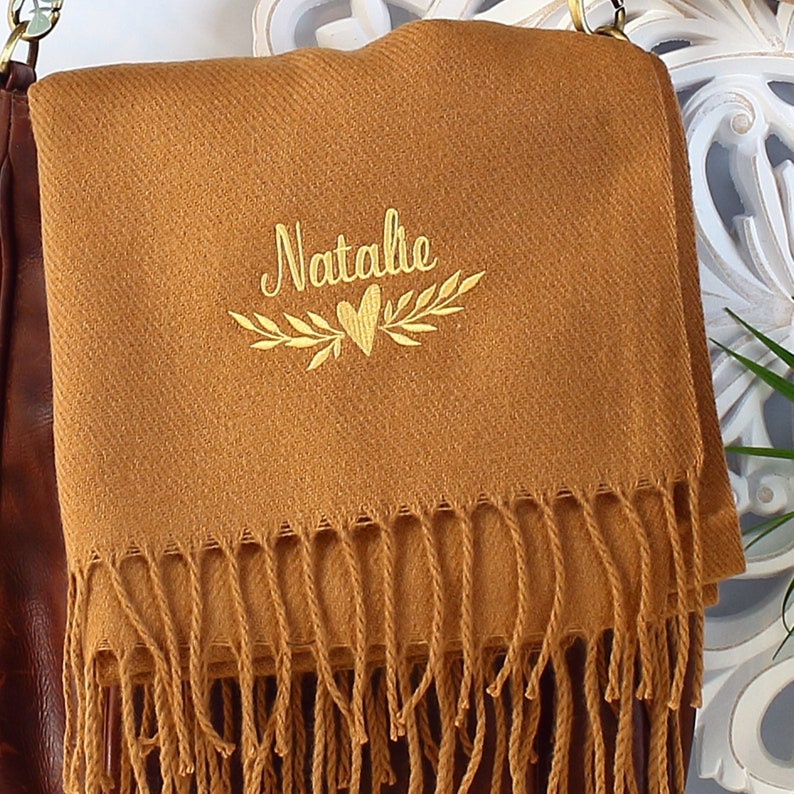 Customized luxury scarf with Gift Box

---
A spectacularly pink golf scorecard holder made from Fuschia leather and decorated with tiny golfers which can be personalized with your name or initials. They would make a perfect gift for that golf crazy gran in your life. Ideal for a posh Christmas stocking or a secret Santa.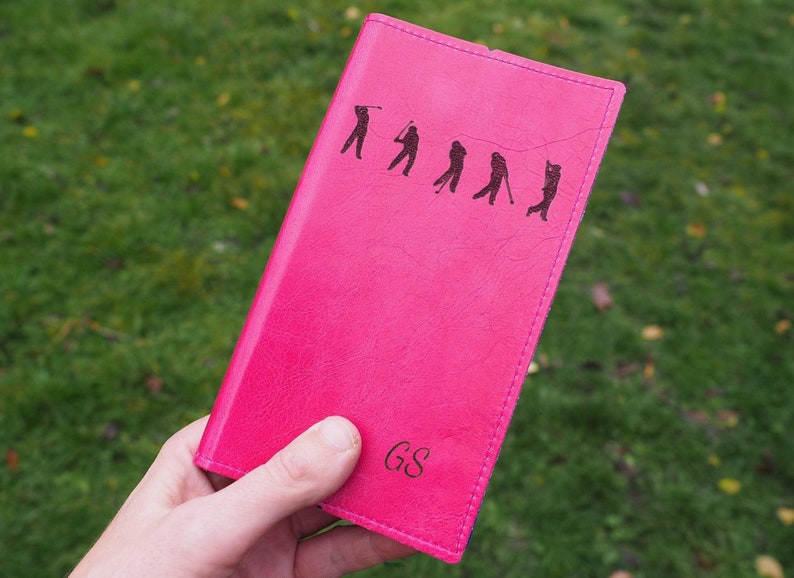 Personalised leather golf scorecard holder

---
This Custom Birdie Juice Laser Engraved Flask is such a cute and fun gift idea for a golf. It comes in various colors to go with her golf outfit. You're besties would love it!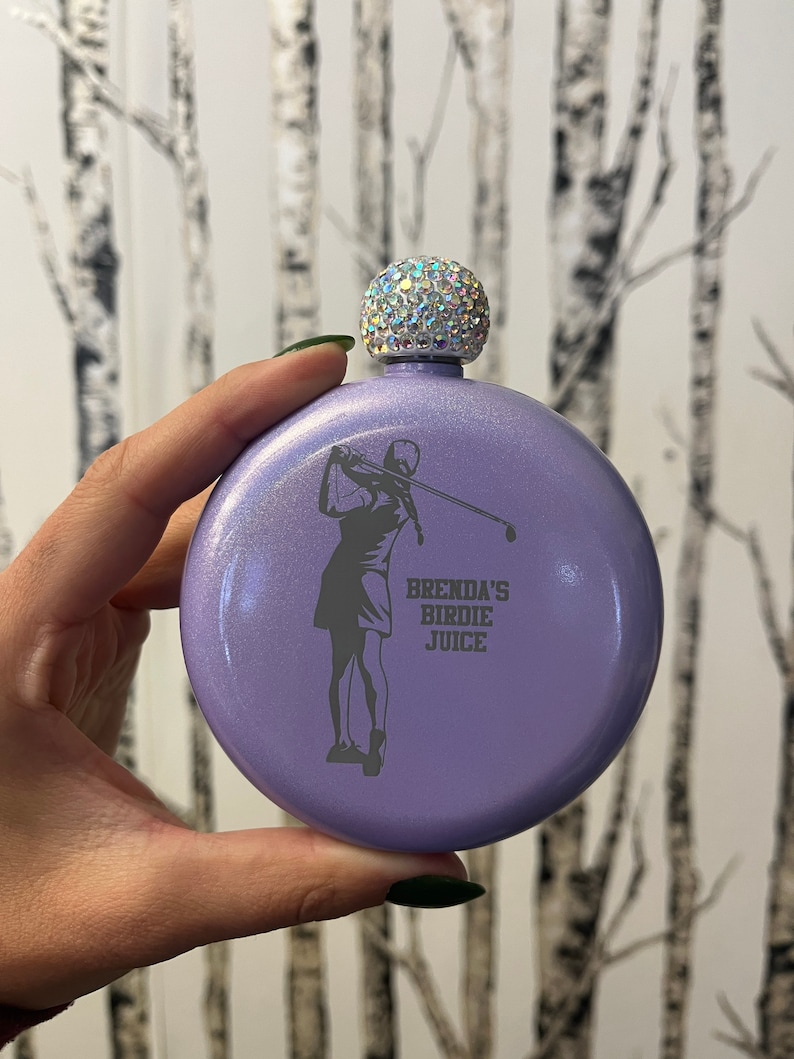 Custom Birdie Juice Laser Engraved Flask

---
Get her, her very own personalized golf shoe bag in a fun, vibrant color, there are many to choose from.
---
My Thoughts On Unique Golf Gifts For Women
Finding the perfect golf gift for the women in your life is not only a thoughtful gesture, but also a fantastic way to show your support for their passion and dedication to the game.
Whether she's a seasoned pro or just getting started, the world of golf offers a wide array of gifts that can bring joy, enhance her skills, and make her time on the course even more enjoyable. From stylish apparel to cutting-edge equipment, there's something to suit every taste and budget.
As you explore the options for golf gifts, remember to consider her individual preferences and needs. Whether it's a set of high-quality golf clubs, a chic golf bag, or personalized accessories, your thoughtful selection will undoubtedly make her feel appreciated and inspired to keep swinging those clubs with confidence.
In the end, a well-chosen golf gift not only celebrates her love for the game, but also strengthens the bond you share. So, don't hesitate to explore the diverse world of golf gifts for women, and watch as the excitement and appreciation light up her face the next time she steps onto the green.
These gifts are not just tokens, they're reminders of your support and encouragement as she continues to pursue her passion for golf.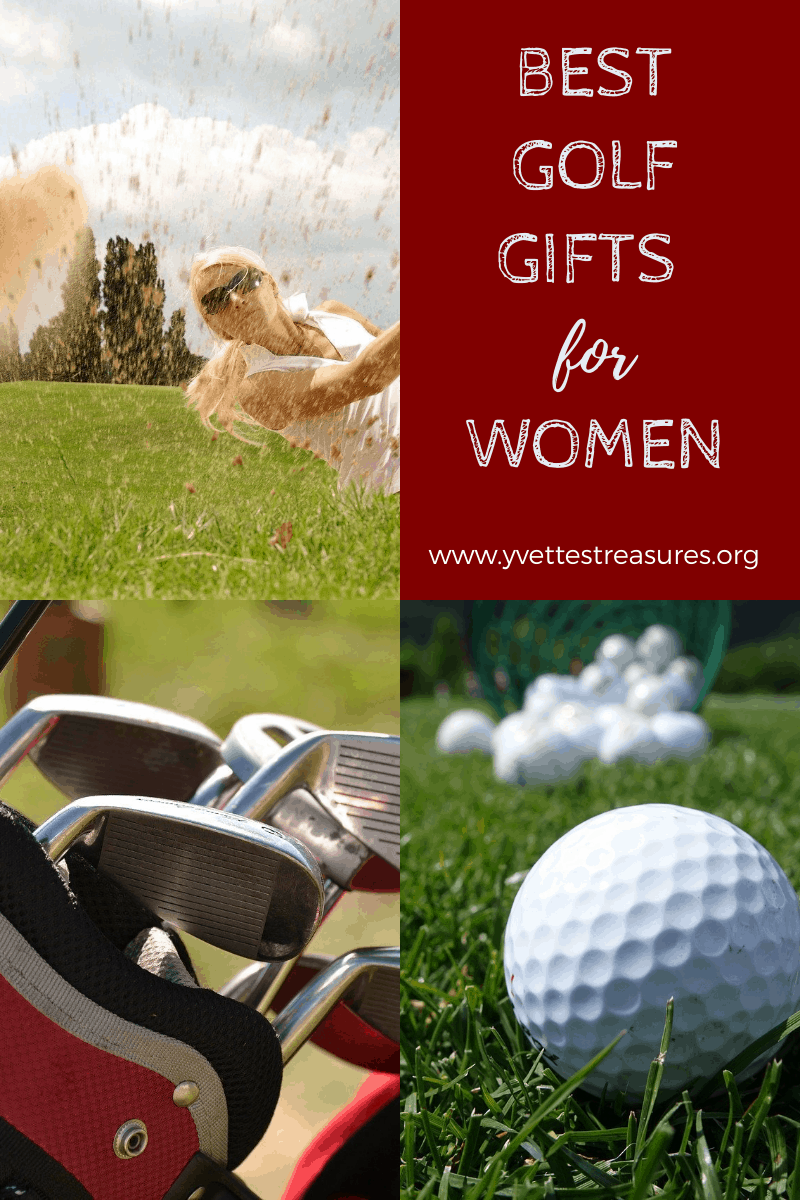 Feel like doing a little quiz on the rules of golf? Check this out!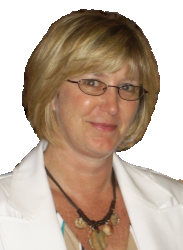 Latest posts by Yvette's Treasures
(see all)
Summary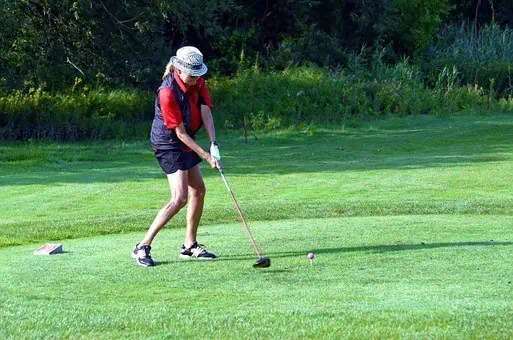 Article Name
Unique Golf Gifts For Women That They Will Absolutely Adore
Description
We have a great range of unique golf gifts for her. From golf apparel, golf bags and even funny golf gag gifts for those secret Santa days. Visit us today!
Author