This post may contain affiliate links. I may receive commissions for purchases made through these links with no extra cost to you. See full disclosure here.
Last Updated on March 8, 2020 by Yvette's Treasures
Special 13th Birthday Gift Ideas For Daughter 
13 Is such a special age.  Not quite the little girl anymore, but not yet grown up.  As mothers we want to help our daughters celebrate their special day and guide them through this transitional stage.  To help you celebrate, I have put together a wide variety of 13th Birthday gift ideas for daughter whether she likes make-up or music! Enjoy, and all the best.
This post may contain affiliate links. I may receive commissions for purchases made through these links with no extra cost to you.
13th Birthday Gift Ideas For Daughter That BLING!
The new Hair Blinger™ has to be first on my list of 13th birthday gift ideas.  This one is going to be very HOT and in demand this year!  Want to know more, check out my Hair Blinger™ review.
Blinger Deluxe Set, Radiance Collection, Comes with Glam Styling Tool & 150 Gems – Load, Click, Bling! Hair, Fashion, Anything! (Amazon Exclusive)
---
Milky Chic Special Birthday Gift Box
Get her a beauty gift set to make her feel special. Each pack comes with 7 unique and fun gifts that include a bath salt soak, cute donuts bath bomb, a sugar scrub, a pair of comfortable socks with funny wording, a natural cotton makeup bag, water-resistant notebook, handmade lip balm and a soft satin sleep mask to help her get all the beauty sleep she will ever need.
Milky Chic Special Birthday Gift Box
---
Sentimental Gifts For 13 Year Old Daughter 
Looking for sentimental gifts for 13 year old daughter?  I've always found personalized jewelry to be rather sentimental and a wonderful keepsake. From bracelets to necklaces, it's the perfect way to express your love and care for your wonderful 13 year old daughter.
Stainless Steel Expandable Wire Bangle 13th Birthday Gifts
Gifts for Daughter from Mom Memory Floating Locket Necklace with Charms
Mothers and Daughters Never Truly Part Bracelet
Daughter Gifts Heart Pendant Necklace
Lucky Feather Gifts for 13 Year Old Girl
13 Years Of Being Awesome – Silver Dog Tag
---
Beautiful Jewelry Box Gifts For 13th Birthday Girl
I've found these three different jewelry boxes, any one of them would be perfect for all the 13th birthday jewelry your daughter is going to get. 
First you have the traditional jewelry box which has a mirror inside and is lockable to keep her items safe. It comes in other colors too, but I think the purple is rather cute. 
☑  Amazon Prime – Sign Up For 30 Days FREE Trial – Get Free Shipping!
Then you have a beautifully inscribed, silver brushed jewelry music box, and thirdly I've chosen this rather unusual jewelry cabinet which has a full length mirror great for viewing the latest outfit.
Inside the cabinet there is plenty of space for earrings, rings, watches, scarves and even perfume bottles. Oh wouldn't this look just great in your daughter's bedroom?
Girls Lockable Jewelry Organizer
Daughter You are Most Precious Jewelry Music Box Plays You Light Up My Life
Modern Mirrored Jewelry Cabinet with Stand Armoire
---
A Special 13th Birthday Gift For Girls
Now that your little treasure is turning into a young women she would love somewhere to blow dry her hair or put nail polish on.  Why not get her her own mini vanity set?  It would look lovely in her room and make her feel really special. Here are two designs which I thought were super cool and appropriate for a 13 year old girl.
Vanity Table Set with Round Mirror, 2 Large Drawers and Cushioned Stool
Frenchi Home Furnishing 3 Piece Wood Vanity Set
---
13th Birthday Gift Ideas For The Photographer
Is your daughter into photography?  If so, 13 years old is the perfect age to get her started with her very own camera. 
This deluxe Fujifilm mini 9 camera kit has it all for the beginner. It comes with instant film, batteries, it's very own camera case, a built in flash and loads more awesome features. You definitely can't go wrong with this camera. It will make a great 13th birthday gift for your daughter.
Fujifilm instax mini 9 Instant Film Camera (Flamingo Pink) + Fujifilm Instax Mini Twin Pack Instant Film (80 Shots) + Camera Case + AA Batteries + Accessory Bundle
20+ Of The Coolest 13th Birthday Gift Ideas
13th Birthday Gift Ideas For Daughter Who Loves To Cook
Cooking is a wonderful way for mom and daughter to bond.  If your daughter likes to cook or bake then these teen cookbooks for girls are ideal and will make a welcomed gift.
The Cookbook for Girls: Festive Food for Fun Times
The Cookbook for Teens: The Easy Teen Cookbook with 74 Fun & Delicious Recipes to Try
American Girl Baking: Recipes for Cookies, Cupcakes & More
---
 13th Birthday Gift Ideas For The Traveler 
This teenager's travel journal is the perfect gift for any big adventure.
It has blank pages for scrapbooking, doodling, drawing, and various prompts for your teen to follow.  You can be sure that they'll have a memorable souvenir to treasure forever once the vacation is over.
---
With 20L of storage space to keep things organized, this backpack is ultra-light, ultra-durable and ultra-awesome! It is perfect for day-to-day use, day trips, vacation, travel, day hikes, school, camping and even shopping, a super useful gift idea.
ZOMAKE Ultra Lightweight Packable Backpack Water Resistant Hiking Daypack,Small Backpack Handy Foldable Camping Outdoor Backpack Little Bag
---
C

rossbody Bags – Gifts For 13th Birthday!
The Chala range of crossbody handbags is really quite remarkable. You can choose from dozens of different colors and prints from dogs, to cats, to mermaids, to butterflies. You can be really creative, what a brilliant and different idea for a gift.
Chala Mini Crossbody Handbag, Multi Zipper, Small Shoulder Purse Adjustable Strap
Functional Multi Pocket Crossbody Bag (Sky Blue)
Chala Crossbody Cell Phone Purse – Multicolor Handbag with Adjustable Strap
---
Handmade Spa Bubble Bath Bombs
This is such a fun gift idea.  When you toss these handmade bath bombs into the water they begin to fizz releasing colorful bubbles and beneficial ingredients for your skin.
---
Gift Ideas For My Daughters 13th Birthday
This fashion, make-up and hair design portfolio will empower tween girls to become confident and stylish young women by providing them with experiences that encourage them to believe in themselves.
Trace make-up looks, hair styles and nail designs on the pre-formatted model sketch pages. Create your own look using blending and shading techniques.  Experiment to your hearts content and have fun!
Fashion Angels Make-up & Hair Design Sketch Portfolio
---
Marc Jacobs Daisy, EDT Spray, 3.4oz 100ml

Marc Jacobs Daisy is well known for its light, citrusy and fresh scent.
It is one of the most appropriate fragrances for a teenage girl. It won't overpower her, but can add a little something if she wants to dabble in the world of fragrance and feel extra special.
The brand named ultimate dream teen Kaia Gerber, Cindy Crawford's daughter, the face of the fragrance this past year because of how youthful it really is.
Over 1,300 customers rated this fragrance with five stars on Amazon.
---
This rose golden wireless Bluetooth karaoke microphone is very comfortable to hold.  The built-in high-quality Bluetooth module can be used as a speaker, player and Recorder, and is compatible with various singing applications.
Have fun with it at your birthday party or even traveling in the car.  Very easy to use and comes with loads of different functions.
Wireless Bluetooth Karaoke Microphone,3-in-1 Portable Handheld karaoke Mic Speaker Gift for iPhone/Android/iPad/Sony/PC/All Smartphone (Rose Golden)
---
Pandemic is a board game that your daughter can play with family and friends.  We all love heros and now it's her turn to be the hero and save mankind.
Four diseases have broken out in the world and it is up to a team of specialists to work together planning their strategy of eradication before the diseases overwhelm the world with ever-increasing outbreaks.   An extremely popular and exciting game where it's up to you whether you win or lose!
More Great Gift Ideas For Tweens
Conclusion For 13th Birthday Gift Ideas For Daughter
As I find new and interesting products for 13 year old birthday girls I will add them to this list.  If you have come across a gift that you think is suitable please share it in the comments below and I'll add it to my list.
Related Posts For 13th Birthday Gift Ideas For Daughter
Best Christmas Gift Ideas For Teen Girls
Easy Peasy and Fun – Gifts For A Teen Girl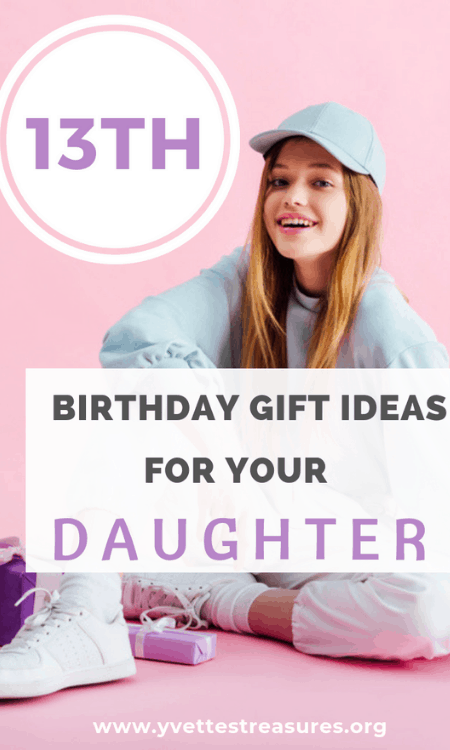 Summary
Article Name
Special 13th Birthday Gift Ideas For Daughter
Description
We offer the best 13th Birthday gift ideas for daughter. Give her something sentimental and special. Teenage Daughter Gift Ideas that she will love.
Author