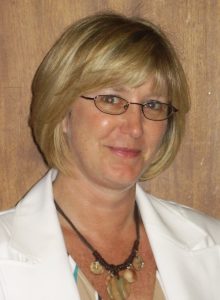 A very warm welcome to Yvette's Treasures where we research the perfect gift so that you don't have to.
As a busy mom I know only too well the time it takes to go out and buy a much needed birthday gift for a party that you only just found out about because your son or daughter forgot to tell you (been there, done that).
That's why I started this gift blog to help you find the right gift for the right occasion all in one place, making it stress free for you.  I love researching quality products and sourcing the best prices possible. If there are specials or discounts, I will find them.
I am also very much into the environment so you'll find that many of my recommended products will be environmentally friendly and solve a problem like my bamboo pajamas which have so many benefits for women and make the perfect gift. I have a few pairs myself and I definitely give them the 'thumbs up'.
I've had some really great feedback regarding my selection of gifts so I hope you will be able to find what you're looking for. If you're looking for something specific and you can't find it here, please let me know at [email protected] and I'll see what I can do.
Perhaps you're trying to save a little money and you and your family enjoy making gifts together.  A homemade gift is unique and always appreciated.
I have a FREE Homemade Gift Making Guide which will give you some awesome ideas.  If you join up now you will also receive all future freebies. I will be adding Christmas and Birthday planners soon.  You can sign up for it here or below.
You can connect with me on Twitter, Pinterest and Facebook.  I'd love to get to know you.
These are some of my top gift posts:
20+ Of The Coolest 13th Birthday Gifts For Girls
30+ Of The Best Housewarming Presents For Star Wars Fans
8 Of The Best Ride On Toys For 10 Year Old Boys
40 Best Birthday Gift Ideas For 4 Year Old Boys
These Popular Mickey Mouse Toys For 2 Year Olds Are Amazing
Why The Best Rated Essential Oil Diffusers Offer Fantastic Benefits
Yvette
Save
Save