This post may contain affiliate links. I may receive commissions for purchases made through these links with no extra cost to you. See full disclosure.
Last Updated on January 8, 2022 by Yvette's Treasures
Best Birthday Gift Ideas for 4 Year Old Boys 
Birthday gift ideas for 4 year old boys – If you've made it through the terrible twos and you're still standing then you deserve a gold medal. Rumors from other parents who have been in the trenches and have lived to tell the tale swear that the best is yet to come.
When your 4 year old starts entering the preschool age it really is a fantastic time.  4 Year old boys are so busy with curious minds and loads of energy. They are also more independent and so eager to assist.
He loves to build and learn and enjoys playing outdoors, kicking a ball or getting mom or dad to teach him how to ride a tricycle. He will rarely sit still for two minutes before he is up and at it again.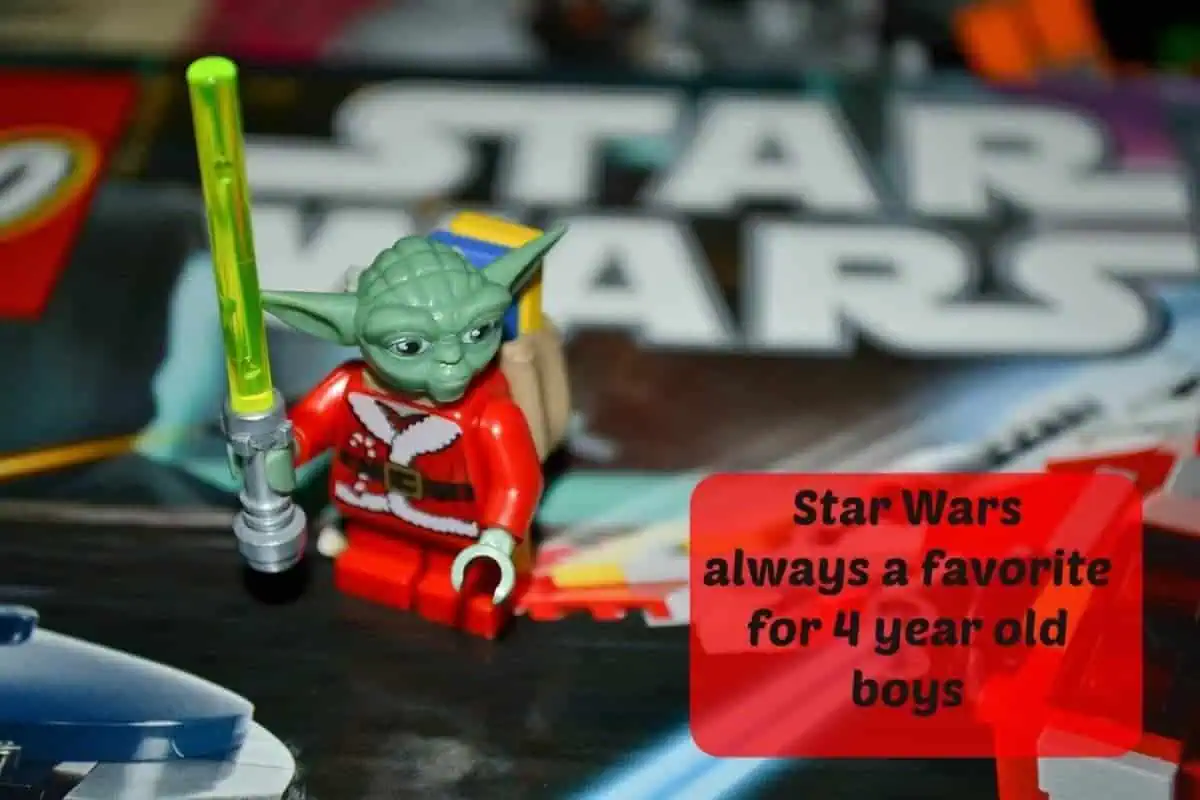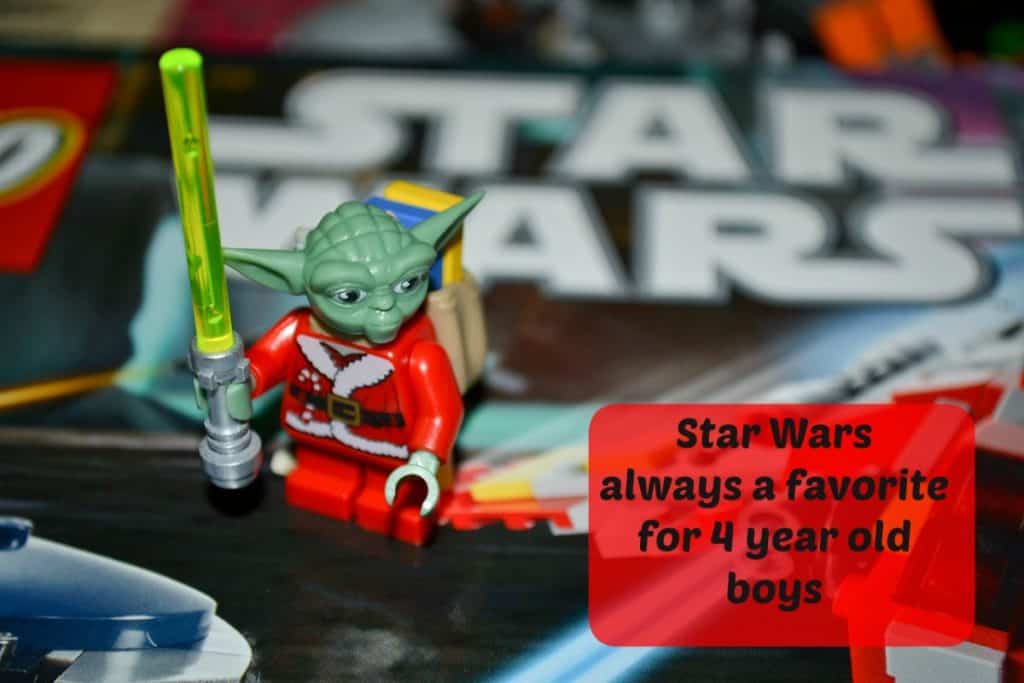 Giving a 4 year old boy a birthday gift that allows him to learn while playing and having fun is one of the best toys you can buy for them.
I have put together a selection of what I feel are the best birthday gift ideas for 4 year old boys, and your 4 year old will benefit from it greatly. There is a wide variety for children that love the indoors, the outdoors or perhaps a little of both.
Here at Yvette's Treasures with the help of family and friends we have sought out the very best gifts for kids ranging from dinosaurs, to educational toys to cool slime kits and personalized gift ideas that are super cute!
Can't Wait – Here are some of the Top Toys for 4 Year Old Boys
Popular Toys For 4 Year Old Boys
I recently updated my list of the best presents for 4 year old boys after doing some research for a friend who's son is going to be turning 4 soon. She wanted an idea of the most popular toys this year for 4 year old boys and I found some really great ones!
4th Birthday Shirt For Boys
100% Cotton, good quality t-shirt perfect for the 4 year old. Also comes in five other colors and is machine washable.
---
Sprinkler Pad & Splash Play Mat
A fantastic Summer gift idea. Invite friends over for lots of Summer splashing fun! Just attach the hose and adjust the splash height to suit your needs. This splash play mat will go down well at the birthday party.
Sprinkler Pad & Splash Play Mat
---
Paw Patrol Full Function RC Marshall
The Paw Patrol toys have always been a big hit with the kids, and this one is no exception.  My son already has the Paw Patrol Lookout Tower and I thought this Paw Patrol Remote Control Fire Truck would be a great addition to his collection.
Jamn Products Paw Patroll Full Function RC Marshall
t
---
Foam Pogo Jumper for Kids
This foam pogo stick is a great activity toy.  It is safe and soft enough to be used indoors or outdoors. It will also help with learning to balance.
Flybar My First Foam Pogo Jumper for Kids Fun and Safe Pogo Stick, Durable Foam and Bungee Jumper for Toddlers
---
The Original PlasmaCar
Ride on toys are always plenty of fun! This cool PlasmaCar doesn't need any batteries, pedals or gears.  Just twist, turn and wiggle for hours of endless fun! With over 4 000 positive reviews your 4 year old will love this one!
The Original PlasmaCar – Blue – Ride On Toy, Ages 3 yrs and Up, No batteries, gears, or pedals, Twist, Turn, Wiggle for endless fun
More Super Cool Ride on Toys For Boys And Girls
Fun Birthday Gift Ideas For 4 Year Old Boys
Bonanza Slime Kit 
This is such a fun birthday gift idea, a DIY slime making kit!  Each slime kit has all the ingredients you will need, with 100's of possibilities. All you need is a creative imagination!
Bonanza Slime kit for Boys 36pcs DIY Slime Making kit, just add Water!
---
Hot Wheels Monster Trucks
The Hot Wheels epic loop challenge. A stunt worth bragging about. Two vehicles to load and launch, the competition is on…who will take the trophy home?
Hot Wheels Monster Trucks Epic Loop Challenge Play Set
---
Learning Toys for 4 Year Old Boys is a Popular Gift Idea
Educational toys are always a big hit as a birthday present. These ones below are some of the most popular learning toys today!
LeapFrog LeapStart Go System
This educational toy from Leapfrog will help kids get ready for school. Books, video and audio will help to solve problems from reading, to math to creativity.
Offering over 400 activities across three levels covering preschool through first grade curriculum with 50+ skills at each level.
---
Melissa & Doug Scissor Skills Activity Pad
The perfect stocking stuffer gift idea for only $5. Teach your kids how to work safely with a pair of scissors while learning valuable life skills.
Melissa & Doug Scissor Skills Activity Pad
---
The Learning Journey Match It! Spelling
LeapFrog Scribble and Write
VTech Doc McStuffins Talk and Trace Clipboard Toy
Learning Resources Gears! Gears! Gears!
VTech Spin and Learn Color Flashlight
Educational Construction Magnetic Toy for Kids
---
Sports And Outdoor Toys Are Always Great Birthday Gift Ideas for 4 Year Old Boys
I've always felt that it's healthy to get boys involved in sports of any kind.  Whether it be teaching them ball skills or eye and hand co-ordination. As they grow older it keeps them out of trouble.
The Little Tikes mini trampoline is great for helping toddlers burn off energy and get the exercise they need (they'll sleep well at night after jumping all day).
Little Tikes 3′ Trampoline – Amazon Exclusive
---
VTech Smart Shots Sports Center
Toysmith Pro-Ball Set
Little Tikes Totsports Easy Hit Golf Set
Little Tikes T-Ball Set, Red, 5 Ball Amazon Exclusive
Little Tikes Easy Score Basketball Set – 3 Ball
Toysmith Super Sport Easy Catch Ball & Glove Set
---
Birthday Gift Ideas For 4 Year Old Boys
Here are some of my favorite toys for 4 year old boys. Let me know what you think in the comments below. Which one is your favorite?
Get all your birthday gifts plus free delivery when you sign up with Amazon Prime. You can't loose with a 30 Day FREE Trial!
Fisher-Price Imaginext DC Batbot Xtreme
The Imaginext DC Super Friends Batbot Xtreme is the Ultimate toy for Batman fans. With extendable wings, multiple projectile launchers, a hidden Batcycle, a voice changer, and real punching fists.
Your young Super Hero will have a blast defending Gotham City from all sorts of evil Super-Villain attacks!  At over two-feet tall, the Batbot Xtreme towers over the enemies of Gotham City.
Fisher-Price Imaginext DC Super Friends, Batbot Xtreme
---
VTech KidiBeats Drum Set 
Do you have a musician in the house? This VTech kids drum set has 4 modes of play: free play, letters, numbers, and follow-along. Each drum features a unique LED light and unique sound.
---
Kids Toy Workbench
A great way for your toddler to help dad or granddad with a building project.  Include him while you work – it will be a wonderful way to bond with your 4 year old.
68 Piece Kids Toy Workbench W Realistic Tools and Electric Drill for Construction Workshop, STEM Educational Play
---
Pack of 2 Cartoon Police and Race Car Radio Control Toys 
The perfect introduction to radio control toys for young children and toddlers. The sound of the police siren is so realistic. It has honking sounds, music and flashing headlights. There are two cars so siblings and friends can play together!
Prextex Pack of 2 Cartoon R/C Police Car and Race Car Radio Control Toys for Kids
---
Have Loads of Fun with Dinosaur Toys for 4 Year Old Boys
Dinosaur toys for 4 year old boys are great fun.  There are dinosaur play sets, trains, plush toys and many more wonderful dinosaur toys to choose from.
Race Track Dinosaur World
Lydaz Race Track Dinosaur World Bridge Create A Road 142 Piece Toy Car & Flexible Track Playset Toy Cars, 2 Dinosaurs
---
Animal Planet Grow Eggs- Dinosaur- Hatch and Grow
Assorted Dinosaur Toy Figures – 12 Pieces
Edushape Magic Creations Bath Playset – Dinosaurs
Bigjigs Rail Dinosaur Train Set and Table
The Good Dinosaur 6 Piece Figure Play Set
Disney The Good Dinosaur Arlo Exclusive 19 1/2 Plush
---
The VTech Little Apps Tablet is an Awesome Birthday Gift Ideas for 4 Year Old Boys
This colorful VTech Little Apps Tablet with all it's sounds and lights will keep your 4 year old entertained for hours on end.

VTech Little Apps Tablet, Black
This learning tablet for your little one has some amazing features, such as:
~Large buttons for little fingers
~A cute bear mode slider
~A piano keyboard to play music
~Large control buttons for easy game play
~It also includes 8 activity buttons for learning, plus many more puzzles and games.
Save
Save
---
Star Wars Toys for 4 Year Old boys
Many of the Star Wars toys for 4 year old boys have been a favorite for many years.  I played with Star Wars toys and my father took me to see all the movies.
My son loves them, especially the Star Wars lego.  He spends hours putting the different pieces together.  Children really fall in love with all the different characters.
Star Wars Science – Death Star Planetarium
Star Wars The Force Awakens Figurine Playset 6 Piece Set
LEGO Star Wars 75111 Darth Vader Building Kit
Star Wars Chewbacca Pillow Buddy
LEGO Star Wars Resistance X-Wing Fighter 75149
Star Wars The Force Awakens Extendable Lightsaber
Star Wars Bop It Game
Star Wars Galactic Heroes Falcon and Figures
Sphero Star Wars BB-8 App Controlled Robot
---
Science Toys Make Cool Birthday Gift Ideas for 4 Year Old Boys
Scientific Explorer Magic Science Kit for Wizards Only
Educational GeoSafari Jr. Talking Microscope
Creativity for Kids Grow 'n Glow Terrarium
---
Toys For

Bath Time
Are The Best Birthday Gift Ideas for 4 Year Old Boys
Bath time is one of my favorite times of the day. It's a time to get clean from the day's activities, but it is also a time for children to play.  Most children look forward to their bath.
They can blow bubbles, fish or put LED lights in the water making it look like a space ship is visiting.
Fisher-Price Jake and the Never Land Pirates Splashin' Bucky Bath Toy
Edushape Magic Creations Bath Playset – Dinosaurs
Skip Hop Zoo Bath Stack and Pour Bucket Rinse Cups, Multi
Munchkin Letters and Numbers Bath Toys, 36 Count
MagicW Bath LED Light Toys Waterproof Funny
Baby Bath Time Fun Rubber Water Squirtie Toys
---
Story Books Make For Great Bedtime Reading
It's the end of the day.  You're clean from your bath and now it's time for bed.  Mom, dad please read me a story.  I'm sure as a parent you've heard this as many times, as I have. 
How can we resist that little voice? I've found some lovely books which I believe will make for a great bedtime story.
100 Fun Stories for 4-8 Year Olds
Happy St. Patrick's Day, Curious George tabbed board book
KEVIN AND HIS MAGIC TURTLE: (Adventurous Bedtime Story)
Related Articles For Birthday Gift Ideas For 4 Year Old Boys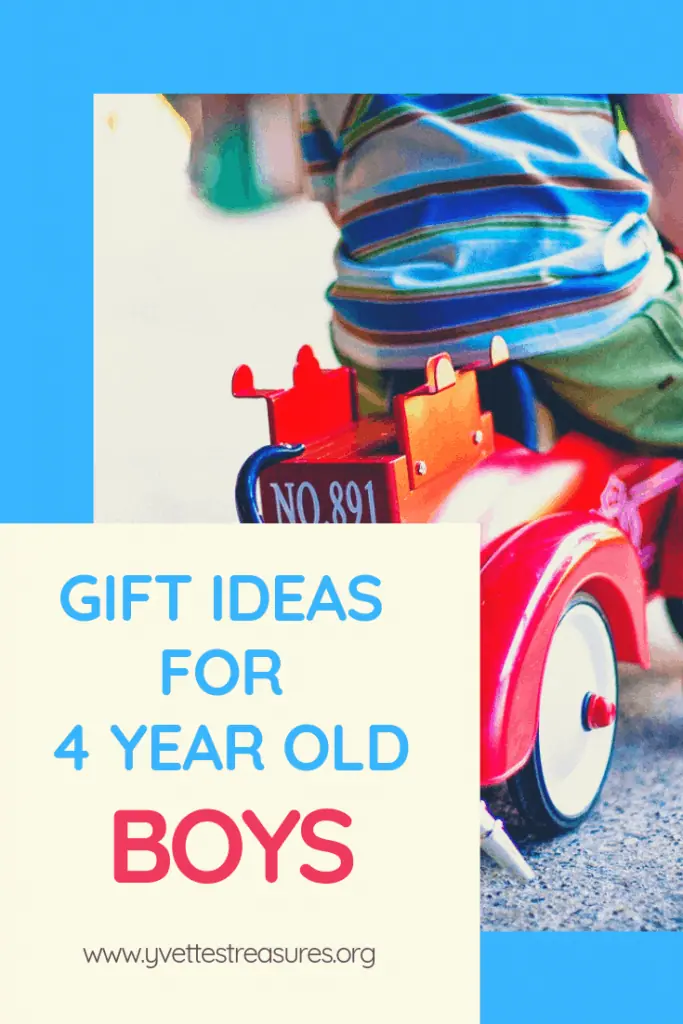 Save
Save
Save
Save
Save
Save
Save
Save
Save
Save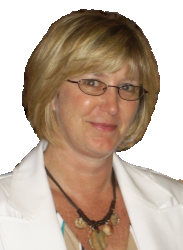 Latest posts by Yvette's Treasures
(see all)
Summary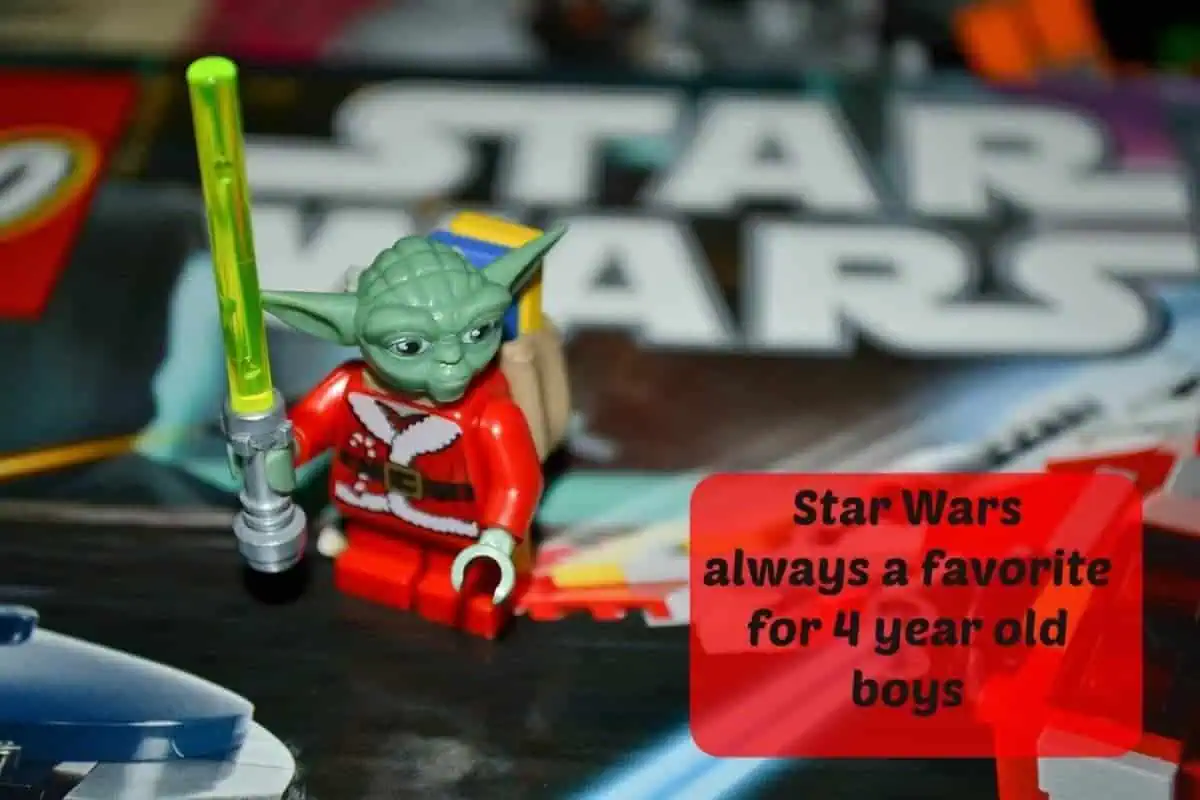 Article Name
Best Birthday Gift Ideas For 4 Year Old Boys
Description
I've put together a list of the most popular toys for 4 year old boys. Great for Birthdays or Christmas gift ideas. Enjoy browsing!
Author