This post may contain affiliate links. I may receive commissions for purchases made through these links with no extra cost to you. See full disclosure.
Last Updated on November 20, 2021 by Yvette's Treasures
The Perfect Camping Gift Ideas For Kids
Why should mom and dad have all the fun?  There are plenty of camping gift ideas for kids as well.  Whether you're a toddler or a teenager there are camping gift ideas for kids of all ages.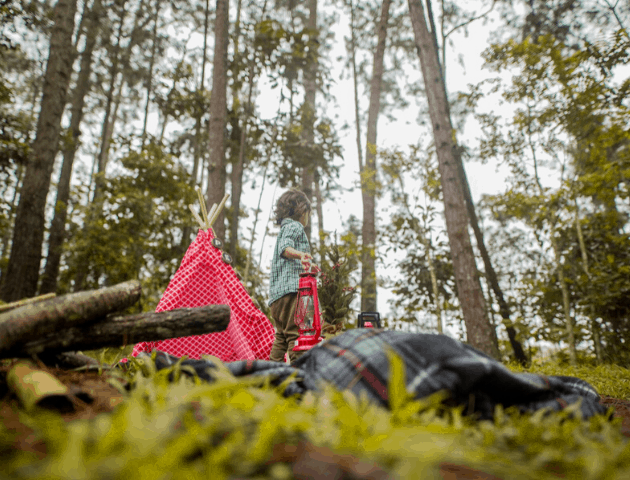 Camping Gift Ideas for Kids from Toddlers to Teens
As children get a little older they can assist mom and dad by putting up their own tent.  This will give them a sense of achievement and make them feel that they are contributing as a family.
There are some really easy pop up tents which can be set up in 30 seconds flat.  Just add the ground pegs.

Pop Up Camping Tent – Automatic & Instant Setup Dome Waterproof Tents
This is a great choice for a pop up tent, just throw it in the air and it will open automatically. No fuss, no extra poles just a few ground pegs to secure it.
It is ultra light, waterproof and has anti-UV coating. It's double doors and screen windows make sure any creepy crawly insects are kept out at all times.
&
---
Camping Gifts Kids Will Love
Here's a fun camping gift, a 2-in-1 LED Starlight lantern and star projector. Perfect for indoor camping or even a cozy bedtime story with friends! 
Now your little camper can enjoy the night sky inside their tent. Just switch from 4-LED lantern to cosmic star projector mode, and kids can easily create their very own constellations and starry night sky.
KIDS 2-in-1 4X LED Starlight Lantern and Star Projector, Perfect Gift for Camping – BLUE/WHITE/GREEN
---
Summer Water Shoes
These top quality fashionable water shoes possess the effect of barefoot acupressure. Made from stretch fabric, they are flexible, lightweight, breathable and very importantly slip resistant.
They can be worn in water, on hot beach sand, and as an alternative of indoor slippers. The non-slip rubber sole protects your feet from being hurt by sharp objects. They also come in numerous colors and designs for both girls and boys.
Boys and Girls Summer Water Shoes
---
Camping Toy For Toddlers
Develop imaginative role play while camping out  or in the comforts of home. The pieces of this camping toy are soft, durable and easy for little hands to grasp.
The 11 piece set includes 2 logs with flame, glow-in-the-dark lantern, fork, hot dog, marshmallow, chocolate bar, 2 graham crackers, and a duffle bag. The perfect camping gift for toddlers.
Learning Resources New Sprouts Camp Out!, Camping Toy, 11 Pieces, Ages 2+
---
The Best Camping Gift Ideas For Kids Ever!
A fishing rod is definitely one of the best camping gift ideas for kids.  Fishing will teach them patience and will keep them busy for hours.  Oh, and when your son or daughter catch that 'BIG' fish……what excitement.  They can even cook it for dinner over the camp fire.
There are many different types of fishing rods for kids to choose from.  Choose a rod depending on your child's age and needs.  Here are just a few camping gift ideas below.  If you want to see a larger selection of fishing rods CLICK HERE.
Ready to Fish Kids Fishing Pole – Shoots a Bobber Instead of Casting
Kid Casters Fishing Kit
Quantum Fishing Dock Demon Spinning Combo
Shakespeare Disney Frozen Fishing Kit, Blue, Right
Kid Casters Telescopic Paw Patrol No Tangle Fishing Rod/Reel Combo
Teenage Mutant Ninja Turtles No Tangle Rod
&
---
Kids Hammock for Camping

 
This kids hammock is perfect for small people. It can be used indoors or outdoors and is easy to transport, just pick up and go.
Kids Hammock for Camping – Perfect Small Size for Indoor Outdoor or Backyard – Portable Parachute Nylon
---
Books Make Great Camping Gifts For Kids
Books are a great way to end a wonderful, fun filled day outdoors. Tuck the little ones into their sleeping bag and then read them one of these well loved stories, and they're sure to be asleep in no time at all!
Curious George Goes Camping
Llama Llama Loves Camping
---
Mystical Fire Flame 
This camping gift will be the talk of the trip! Drop an unopened packet of mystical fire flame onto your campfire and watch the wonderful, vibrant green, blue, yellow and purple colors dancing around in the fire. Great fun for the whole family.
Mystical Fire Flame Colorant Vibrant Long-Lasting Pulsating Flame Color Changer for Indoor or Outdoor Use 12 Pack
---
☑   Camper Van Gift Ideas That Are Affordable And Fun!
Coleman Kids Sleeping Bag – Camping Gear For Kids
Need camping gear for kids?  This Coleman sleeping bag is perfect for those chilly nights. The draft tube along the zipper keeps body heat from escaping.
And, not only do kids love the fun design, but they especially love the fact that the sleeping bag GLOWS IN THE DARK – yeah, really it does!
Coleman Kids Sleeping Bag | 50°F Sleeping Bag for Kids | Cool Weather Sleeping Bag, Teal
---
As far as camping gear for kids goes, they definitely need a good, comfortable chair to sit on near the campfire. This camping chair is portable, durable and you can adjust the height. It also has 2 small storage spaces where the kiddos can put their small toys to keep them safe.
Camping Chair, Ultralight Portable Folding Chair, Compact and Heavy Duty Outdoors, with 2 Storage Bags and Carry Bag, Height Adjustable
---
Camping Backpacks for Kids
Camping backpacks for kids are always a great gift idea.  They can be used to keep your fishing gear in, your swimming costume or perhaps some fruit and snacks when going on an adventurous walk with the family.
This is a great outdoor backpack. It is big enough to hold everything you need for a day hike or a swim at the lake, but not too big so that it gets heavy.
Kids X-Sports Decathlon 10L Outdoor Day Backpack
It is made out of a water and tear resistant nylon so therefore very durable for kids.
If you're not using it for camping you can also use it for your text books, iPad, phone or many other items. So this backpack will not go to waste if you only camp once or twice a year. It has many uses.
&
Lucky Bums Kid's Tracker II Backpack, Pink
Water Resistant Travel Backpack Lightweight SMALL
Ultra Lightweight Water Resistant Hiking Backpack For Child
Bago Lightweight Foldable Waterproof Backpack
---
Flashing Arm Wrist Bands
These LED flashing arm wrist bands are a great way to keep your kids safe. They can wear them on their arms or ankles when walking through the campsite at night. 
LED Glow Slap Bracelet Light Up Wristband 7-Pack High Visibility Safety Gear for Cycling Walking Running Concert Camping Outdoor Sports
---
Summer Sun Hat – Best Kids Camping Gift Ideas
Hats are always a useful gift, but they don't have to be boring. Take this toddler hat for example. It comes in several different styles and colors from sharks, to bumble bees, to whales, to crabs and so many more.
Then there is this pretty sun hat for older girls. It even has a place for your ponytail.This hat comes in six really cool colors.
Baby Sun Hat UPF 50+ Sun Protection
Girls Summer Sun Hat Wide Brim UV Protection
---
Camping Gift Ideas for Kids Secrets Revealed
It's great to put together a camping checklist for kids before you leave the house.  Let them make their own checklist this way they get to bring all their hidden treasures. Unfortunately parents, you'll have to bring the important stuff like clothes and food. LOL! Here are some ideas. Remember, this is only for them so let them choose.
Flashlight

Walkie Talkies

Stuffed toy or favorite blanket

Fishing Rod and net

Favorite toys, perhaps a ball

Swiss Army knife (if older)

Binoculars are great for watching birds and keeping an eye on what your brother's up to.
---
Kids Camping Water Bottle
You don't have to worry about spills ever again with this cool kids camping water bottle. The Autospout lid features a straw and a spill-proof valve so no more spills even when it's open.
It is 100% BPA-free, and the lid and body are both dishwasher safe.
AUTOSPOUT Straw Striker Kids Water Bottle, 14 oz, Granny Smith Camping
---
☑  VW Camper Van Gifts Friends And Family Will Absolutely Love
More Awesome Camping Gift Ideas For Kids
A flashlight is a MUST HAVE for kids.  It will keep them safe at night from tripping when they go exploring the campsite.  It will guide them when they go to the bathroom and of course it's loads of fun. 
There are several different types of flashlights to choose from.  You can go with the standard or perhaps you prefer the LED headlamp. It all depends on what you'll be using if for.  Below are some great choices.
Melissa & Doug Sunny Patch Blaze Firefly Flashlight
Pack of 4, BYB Super Bright 9 LED Mini Aluminum Flashlight with Lanyard
Floating Waterproof LED Flashlight with Carabineer Clip
LED Headlamp. One of the Lightest (2.6 oz) Water and Shock Resistant
Energizer Vision HD+ LED Headlamp (Batteries Included)
Waterproof 5000Lm LED Headlamp with 4 Mode-Hands Free
---
&
A2S Paracord Bracelet K2-Peak Series – Survival Gear Kit with Embedded Compass, Fire Starter, Emergency Knife & Whistle
Now aren't these just awesome? Especially if you have teenagers.
Not only it is fashionable and comes in a wide range of colors, it is also functional with a 5-IN-1 survival tool built in. This is what it includes:
High Quality Compass

Fire Scrapper inside the buckle

Flint Fire Starter

Emergency Knife

Emergency Whistle




Please take a look at these on

Amazon, you won't believe all it can do.  You will be amazed!




&

Victorinox Swiss Army Cadet Pocket Knife (Silver Alox, Ribbed)

---

This extremely well made Swiss Army knife is a great entry level pocket knife for those kids just getting used to using knives.

There are many options with lots of different gadgets, but this Swiss Army Cadet Knife has everything you need when starting out. It is a nine multi-tool pocket knife consisting of the following:

Large blade; cap lifter with large screwdriver and wire stripper; can opener with small screwdriver; nail file with nail cleaner and key ring.

It also has a lovely engraving panel on the back of the knife which will make a great personalized gift for your child.

&

Save

---

Important Camping Gift Ideas for Kids

The last two camping gift ideas for kids that I feel are important to have are binoculars and walkie talkies.  Binoculars allow you to become more familiar with nature, but from a distance so you don't disturb the birds or wildlife. 

Walkie talkies are both fun and functional.  My son loved his walkie talkies.  He never went camping without them.  We just had to upgrade as he grew older.

Besides the fun factor, you can always keep in contact with your children making sure that they are not only having fun, but are safe while doing so.

BlueCabi Shock-Proof Children Binoculars for Kids for Bird WatchingEducational Insights GeoSafari Compass BinocularsSmall Binoculars for Kids and Adults, Compact Size Designed for Small HandsKids Walkie Talkies, 22 Channel FRS/GMRS 2 Way Radio 2 miles (up to 3.7 Miles)BELLSOUTH T388 2 Piece T-388 3-5KM 22 FRS and GMRS UHF Radio for Child Walkie-TalkieUOKOO Kids Walkie Talkies, 22 Channel FRS/GMRS 2 Way Radio 2 miles (up to 3.7 Miles)

&

---

Spot It! Camping

We all know you can't go camping without a few games and this extremely popular Spot It! Camping should definitely be on your list.  Great for playing around the campfire, and especially in your tent or camper when it is raining.
The game sharpens reaction time while exercising fine motor skills and cognitive speed in an irresistibly fun atmosphere.
---
Thoughts On Camping Gift Ideas For Kids

Camping is such a wonderful way to spend a family vacation. Your kids get to breath in the fresh air, and just enjoy being outside. You can't get a healthier holiday than camping.

That's one of the reasons I put together this list of camping gifts for kids because even though being outside is loads of fun, a few little items such as walkie talkies or fishing rods make it even more special!




Save

Save

Save

Save

Save

Save

Save

Save

Save

Save

Save

Save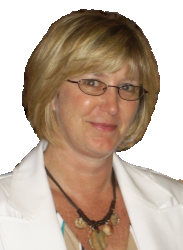 Latest posts by Yvette's Treasures
(see all)
Summary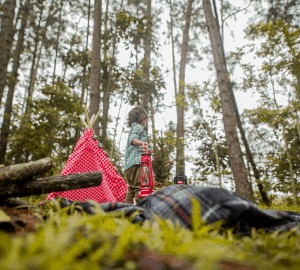 Article Name
Camping Gift Ideas For Kids Who Love Outdoor Fun
Description
I've put together a wonderful list of camping gift ideas for kids who love to play outdoors. From fishing rods, to walkie talkies to hammocks just for kids. You'll love the different camping gift ideas we have selected just for you!
Author