Last updated on
The Best Housewarming Presents For Star Wars Fans
Most of us have at one time or another watched a Star Wars movie or at least have heard of Star Wars.  I'm sure you've seen posters or perhaps figurines in the toy shops.  Star Wars was huge when the first of many viewed in May 1977.  The Star Wars fan base has continued to grow in great numbers over the years.  There are a great many collectables that one can buy if you are a Star Wars lover.  Today though I am mainly focusing on housewarming presents for Star Wars fans.

I have listed a few of my top picks for you to browse through.  Perhaps you have family or friends that would be only too pleased to receive some souvenir Star Wars gifts for the home.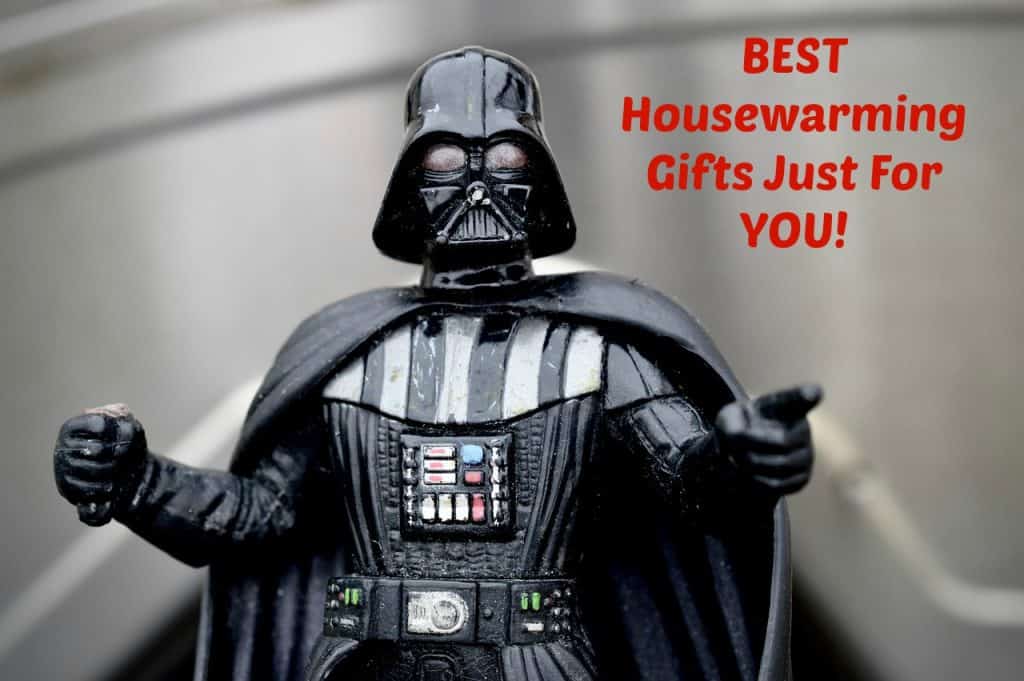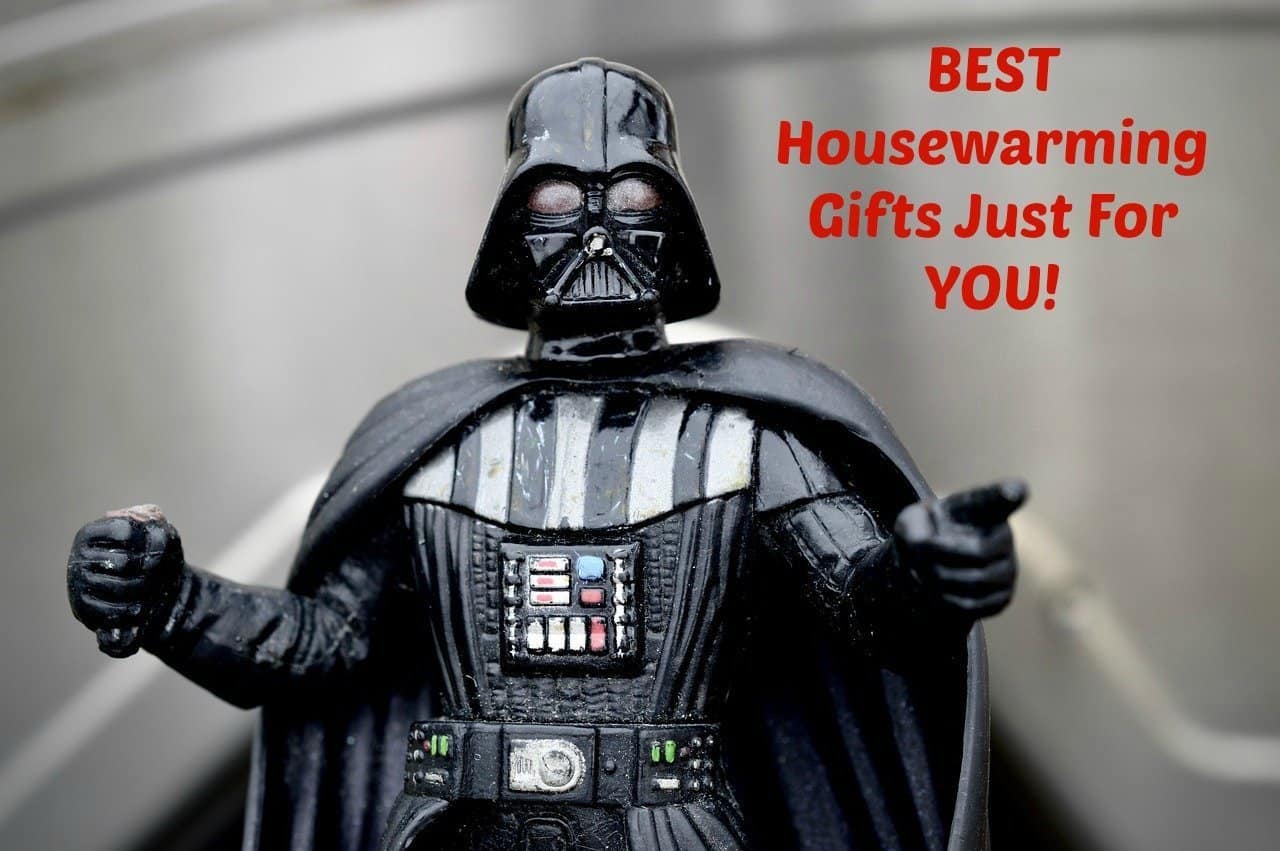 The most fun I've had recently was searching for housewarming presents for Star Wars fans.  I have a few friends that are still obsessed with anything Star Wars.  I actually think that these Star Wars housewarming gifts are loads of fun.
Housewarming Gifts  For The Kitchen
Until I started searching for housewarming presents for Star Wars fans I didn't actually realize how many different options there were available.  I had such a great time going through all of them, especially these housewarming gifts for the kitchen.
Star Wars Kitchen Utensils
Star Wars X-Wing Knife Block, Set of 5
Star Wars TIE Fighter Steel Nutcracker
Star Wars Kitchen Pizza Cutter Lightsaber
Star Wars Lightsaber Spatula
Star Wars Lightsaber BBQ Tongs with Sounds
Star Wars Home Kitchen Cutlery Set Lightsaber
Star Wars R2-D2 Cutting Board
Light Up LightSaber Chopsticks, Blue Pair
Related: Kuvings Whole Slow Juicer B6000W – The Perfect Kitchen Gift
Star Wars Kitchen Appliances
Oh my, isn't this just so cool? A Darth Vader toaster!
Not only does it toast bread, but also muffins and any toaster pastries.
It can also reheat and defrost which means you can take your bread right out of the freezer and pop it straight into the toaster without having to wait…nifty hey?
Besides all the other wonderful functions that this Darth Vader toaster has, I love that it has a removable crumb tray making it easy to clean.
Pangea Brands Star Wars Death Star Waffle Maker
With five temperature settings this great waffle maker ensures perfect and even browning.
This Star Wars waffle maker can also be used for eggs, brownies, cakes, quesadillas and even works perfectly as a  sandwich press.
This sexy mini Star Wars fridge plugs into a standard US outlet or DC 12V car socket. It can hold 6 soda cans and is perfect for around the pool or when you're watching a movie.
My favorite feature is the warming function. So not only can you keep your soda cold, you can also heat your food.
This is a 4 star product with great reviews and FREE shipping.


Star Wars Kitchen Accessories
Star Wars Darth Vader Oven Mitt – Silicone Heat Resistant
Star Wars R2-D2 Measuring Cup Set (Exclusive and Officially Licensed)
Star Wars Kitchen Timer – R2-D2 Countdown Timer with Rotating Head
ICUP Star Wars Darth Vader Be The Character Apron
Death Star Herb Spice Grinder Aluminum 3 pc
Star Wars Millennium Falcon Serving Platter
Star Wars Ceramic Darth Vader and Storm Trooper Salt and Pepper Shakers
Star Wars Salt and Pepper Shakers – R2D2 and R2Q5
Star Wars Death Star Kitchen Timer with Lights and Sounds
Related Post: Offering More Awesome Housewarming Gifts To Choose From

Star Wars Gifts For The Home
There are so many beautiful Star Wars gifts for the home.  There are LED lights, candy bowls to tempt you, curtains, throw pillows and many more.
Star Wars Boba Fett Candy Bowl Holder
Star Wars The Clone Wars Curtains Drapes
Delta Children Star Wars Deluxe Upholstered Chair, Darth Vader
(Set of 3) Star Wars Pillowcase Covers Decorative 100% Cotton
Force Awakens Multi-Colored Table Lamp 3D Death Star
Chewbacca MimoPowerTube2 Star Wars Power Bank 2600mAh
Bedroom Presents For Star Wars Fans
Lucas Film Star Wars Classic Full/Queen Comforter Set
3d Led Desk Table Star War Clone Troopers Night Light 7 Color Change Lighting Lamps
Star Wars, Being Darth Vader Adult Comfy Throw with Sleeves, 48
Han Solo Art Star Wars Gift Vinyl Record Wall Clock Fan Black Room Decor Idea
Bathroom Presents For Star Wars Fans
Star Wars Saga 70
Star Wars Classic Storm Trooper Lotion Pump
Star Wars Saga Vader Shaped Bath Rug
Star Wars Classic Bath Collection Tub Mat
Star Wars EP7 Kylo Ren 28
Star Wars Classic Saga Cotton Hand Towel
Outdoor Presents For Star Wars Fans
You can also choose from a range of outdoor presents for Star Wars fans.  A housewarming gift doesn't have to only be for inside the home.
Welcome To The Dark Side – Doormat / Floor Mat (Size: 24
Star Wars Full Size Millennium Falcon Foldable Moon Chair
Star Wars Galactic Republic Flag
Star Wars BB-8 Airblown Inflatable 42 Lighted Christmas Decoration 2016
More Awesome Presents For Star Wars Fans
There are so many awesome presents for Star Wars fans that it is sometimes hard to choose. I hope these will help you in your decision.
Star Wars Death Star Ceramic Cookie Jar
Vandor 99179 Star Wars 4 pc 16 oz Glass Set, Multicolor
Star Wars Mug, Lightsabers Appear With Heat (12 oz)
Star Wars Lightsaber Cupcake Toppers
Star Wars Teapot Ceramic/R2-D2
Star Wars BB-8 Ceramic Teapot and Cup Set 12 Ounce Pot
Star Wars R2-D2 Hot Air Popcorn Popper
Star Wars Mens Casual Crew Socks 2 & 3 Pair Pack
Star Wars #1 Dad Darth Vader Father's Day T-Shirt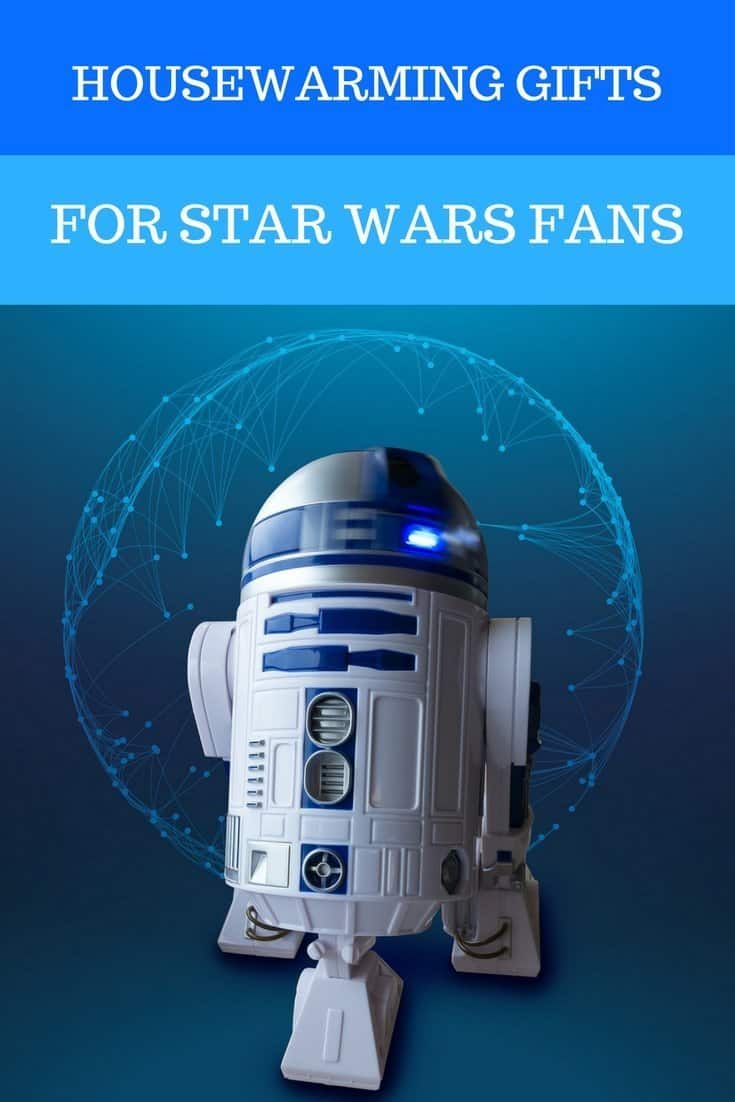 Save
Save
Save
Save
Save
Save
Save
Save
Save