This post may contain affiliate links. I may receive commissions for purchases made through these links with no extra cost to you. See full disclosure.
Last Updated on February 13, 2018 by Yvette's Treasures
Get the Best Handheld Blender on the Market Today
We're all looking for ways to cut down on the prepping of food and still provide ourselves and our families with healthier meals. The best handheld blender can do all that and help you get creative in your cooking abilities without taking lots of time.
The Best Handheld Blender makes for an Awesome Gift
Cuisinart Smart Stick CSB-75BC 200 Watt 2 Speed Hand Blender, Brushed Chrome
Best handheld blenders are designed for convenience and speed to make your blending tasks quicker and easier – so you have time for other things you really love.
Handheld blenders come in a variety of designs including those that take up only a miniscule amount of space in your kitchen.
&
&
 

Larger Version of the Best Handheld Blender
Hand Blender and Immersion Mixer with 8 Speeds, 4 Interchangeable Stainless Steel Blades and 20 Ounce Travel Bottle
The larger versions for handheld blenders are more powerful, tend to be dishwasher safe and have more controls for higher versatility.
You can easily chop, beat, shred, mash, puree or whisk with various attachments that come with the more high-end, handheld blenders.
&
Most people who use handheld blenders consider them appliances they couldn't do without, me included. My son bought me one for my birthday and I loved it so much I bought my mom one. 
She uses it for just about everything.  She has a bit of arthritis in her hands and can't whisk like she used to so this works out perfectly for her.
They're inexpensive and work much like a high-end food processor. Stop thinking of them as only good for soups and sauces and begin to think creatively about your recipes.
Best Handheld Blender – More to Choose From
Cuisinart Smart Stick 2 Speed Hand Blender, Brushed Stainless Steel
Hamilton Beach 59765 2 Speed Hand Blender
KitchenAid KHB2351CU 3-Speed Hand Blender – Contour Silver
KitchenAid KHB1231 2-Speed Hand Blender Empire Red Electric Mixer
&
Cleanup is a breeze with a handheld blender, whereas larger blenders may take a bit more time and effort. Some require plug-in while others are cordless, but all are versatile.
A couple of things to remember about handheld blenders. You should always make sure that the head of the blender is completely immersed in the items you're blending and be sure you let the items cool before blending.
If you love homemade, healthy salsa, look no further than a handheld blender to perfectly blend the tomatoes, onion, jalapeno, cilantro, onion and seasoning you may like.
Your salsa will be smooth and the food items will mold into tasty perfection. Homemade apple butter may seem like something your grandmother would have made – but you don't have time for.
Find the Best Handheld Blender on Amazon
The best handheld blender makes it simple and easy to make apple butter that's delicious on buttered toast or spread on brie cheese for an incredible appetizer.
Simply toss some apples (cored and chopped) along with some lemon juice, cloves, cinnamon and whatever else sounds good, cook until the apples are reduced, let it cool, then use your handheld blender to blend the mixture to perfectly textured apple butter.
 

Top Accessories for the Best Handheld Blender
Pyrex 3-Piece Glass Measuring Cup Set
NORPRO 3040 Funnel Pitcher, 3.5-Cup
Update International New Commercial Grade Stainless Steel Cups, 30-Ounce
Cuisinart CTG-00-SMB Stainless Steel Mixing Bowls with Lids, Set of 3
&
You have many versions of handheld blenders from which to choose. Look at the wide array of colors, quality and brands available online and then make a choice that's best for you.


Save
Save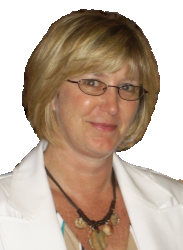 Latest posts by Yvette's Treasures
(see all)