Last updated on
Looking for unique 50th Birthday gifts men? My post on unique gifts for grandma in 2019 was so well received that I decided to do a post on unique 50th Birthday gifts for men to give you a helping hand in choosing the right present for that special occasion.
The 50th birthday is a special milestone in any person's life. That's why a gift for this occasion must be memorable. Whether it's your husband, father, brother or best friend, the items on this list are unique 50th birthday gifts men will enjoy receiving for their 50th birthday.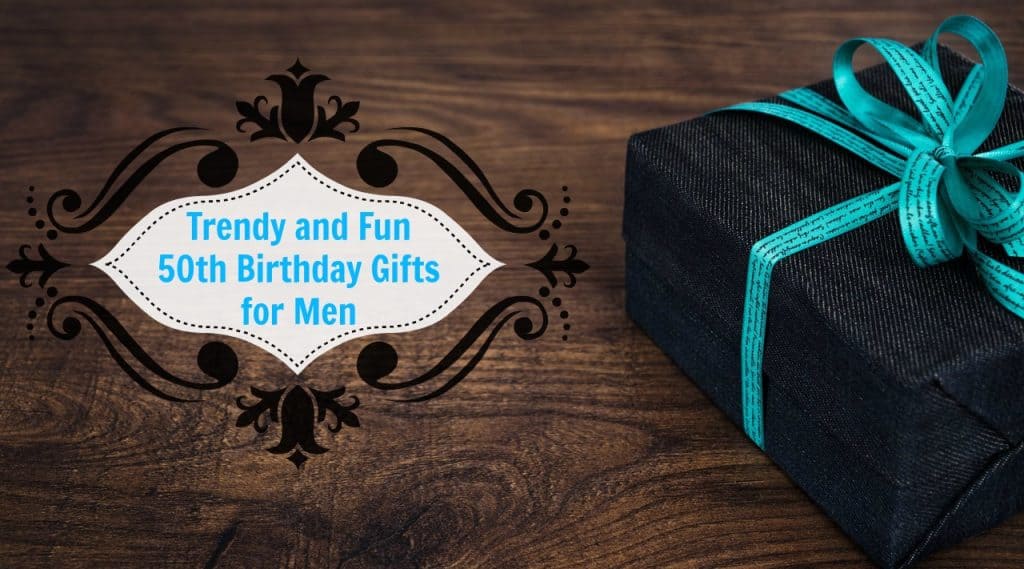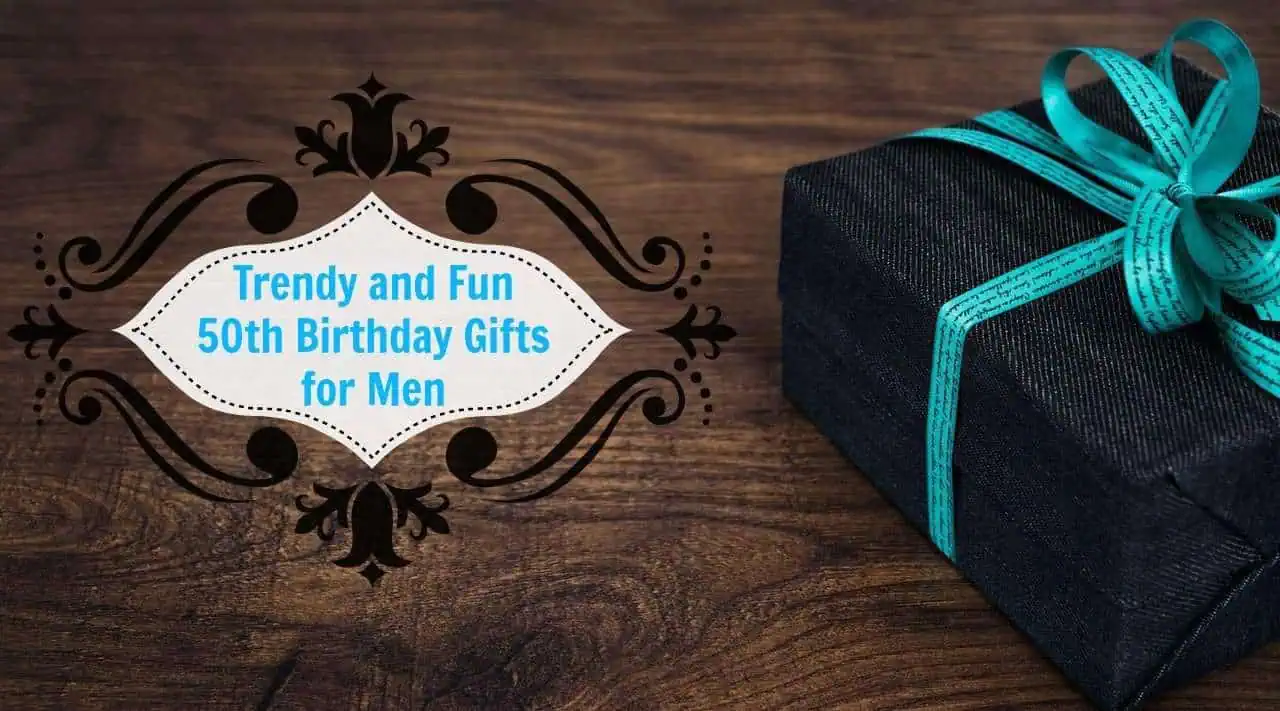 This post may contain affiliate links. I may receive commissions for purchases made through these links with no extra cost to you
Unique 50th Birthday Gifts Men Will Truly Love
Samsung Virtual Reality Headset
The Samsung VR Headset is the perfect 50th birthday gift for the man who loves gadgets, action movies, and technology. With the Samsung VR headset transforms movie watching into a 360° virtual reality adventure.
The wide field of viewing allows you to be engulfed in action, thrillers or through stunning panoramic tours of some of the world's most beautiful places and scenery.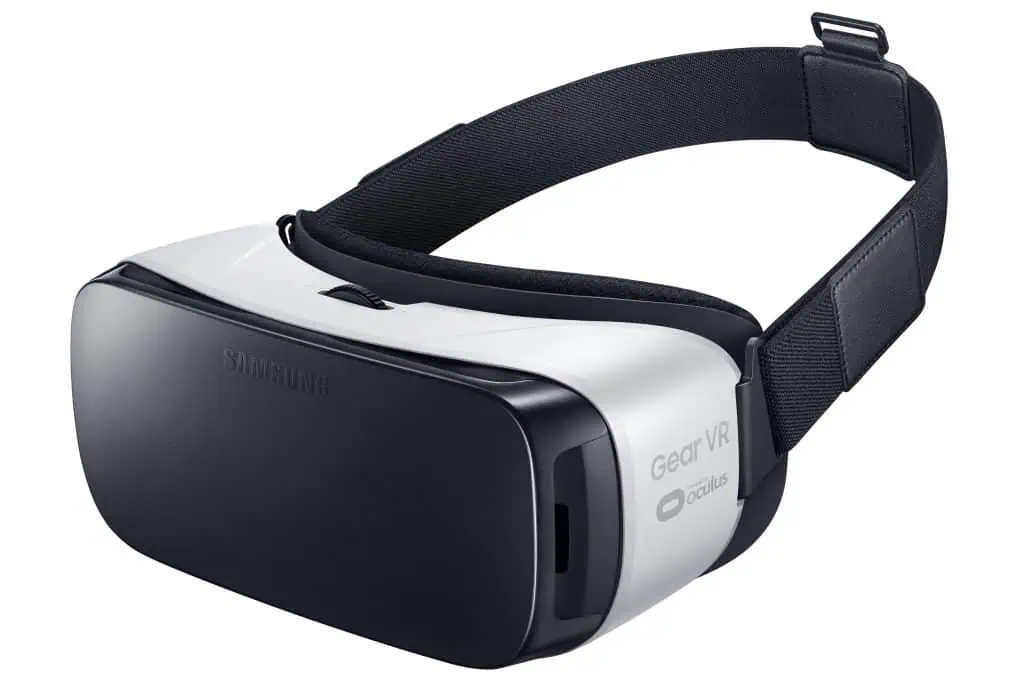 Click here for more information and pricing on the Samsung VR Headset
☑  Amazon Prime – Sign Up For 30 Days FREE Trial – Get Free Shipping!
uKeg Growler Makes For Great 50th Birthday Gifts For Men

uKeg 64 Pressurized Growler for Craft Beer – Stainless SteelView on Amazon
Is the birthday boy a craft beer lover? If so, the uKeg Growler is the must-have 50th birthday gift for men.
The uKeg Growler allows the man who loves craft beer and microbrews to enjoy their beer just the way the brewer intended.
With this portable growler, beer remains cold, carbonated and brewery fresh. The 64 oz. stainless steel bottle is vacuum insulated and pressure regulated to keep beer cold and perfectly carbonated all day long.
---
Happy 50th Birthday Flask Gift Set
A really great gift – a 50th birthday gift that is sure to impress. Perfect for the hard to shop for person in your life.  This birthday flask has a unique look, it is stylish and round in design. It holds 10 ounces of your favorite beverage.
Happy 50th Birthday Flask Gift SetVIEW ON AMAZON
---
50th Birthday Wine Bottle Labels
What a FUN idea 🍷 Share wonderful memories with these six beautifully designed 50th Birthday wine bottle labels.  They are easy to use, waterproof and durable. Each label is printed on high quality waterproof material MADE IN USA. Just peel and stick to your favorite bottle.  This is a gift the birthday boy can keep forever!
50th Birthday Wine Bottle Labels or Stickers Present, 1968 Bday Milestone Gifts, 6 labelsVIEW ON AMAZON
---
Fun 50th Birthday Gifts For Men
Here's a fun 50th Birthday gift for the golfer in your life.  A fabulous set of 2 golf balls with happy birthday and fiftee printed on them.
50th Birthday FifTee & Fabulous Set of 2 Golf Ball Golfer Gift PackVIEW ON AMAZON
---
50 Things to Do When You Turn 50
Everything you should know and a lot more that will make you laugh and think. A must read for those turning 50, this book will help you make the most of a milestone year. Not only is this a great gift, but when you purchase this book, all royalties are donated to benefit cancer research.
50 Things to Do When You Turn 50: 50 Experts on the Subject of Turning 50VIEW ON AMAZON
---
Top Shelf 50th Birthday Wish Jar 
I'm a real softy when it comes to wish jars, I even have a 'count your blessings jar'.  they are my favorite gift to give. They are unique and thoughtful and a great keepsake of thoughtful birthday wishes & personal memories to be enjoyed by the special birthday boy.
Top Shelf 50th Birthday Wish Jar; Kit Comes with 100 Tickets and Decorative LidVIEW ON AMAZON
---
SOG Credit Card Companion Is Super Smart

SOG Credit Card Companion with Lens/Compass ToolLogic CC1SB – 9 Tools, Black, 2View on Amazon
The SOG Credit Card Companion is like a Swiss Army Knife, but in the form of an ultra-slim credit card holder.
This makes an excellent 50th birthday gift for men who love tools and the outdoors.
This credit card holder comes equipped with nine essential tools for everyday use such as tweezers, compass, a serrated mini knife, magnifying lens, and ruler.
---
The Apple Smart Watch And Fitness Marker

Any man who is a fan of Apple products will surely love the Apple Smart Watch as a 50th birthday gift.
The Apple Smart Watch keeps you mobile and in style by moving many of your iPhone apps and functions to your wrist.
The smart watch stays connected to your iPhone using Bluetooth and comes with 8 GB of storage. The Apple Smart Watch also integrates with Siri and comes with a heart monitor, fitness tracker, Apple Pay, and many other amazing features.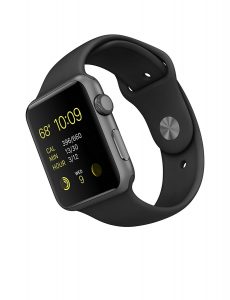 Click here to get more information on the Apple Smart Watch
---
Funny Unique 50th Birthday Gifts Men Will Go Crazy For
If the man you're buying the gift for has a sense of humor then these gifts will surely make him laugh.  First we have the das horn drinking vessel which has a neck strap and a stand for easy hands-free drinking.
This gym workout shirt is a keeper. Professionally printed, super soft and lightweight fun t-shirt. Comes in many different colors.
Then there's the RTIC Can Cooler which is vacuum insulated and will keep your drink either hot or cold depending on what you decide to use it for.
This is one of my favorites, useful and fun.  The windproof Arc Lighter can be used to start a bbq anywhere because it is windproof. You can use it at home or take it on your favorite camping trip.  I like it because it's safe and easy to use and especially because it's USB rechargeable meaning no messy butane.
   
---
A List Of Useful And Unique 50th Birthday Gifts Men
More Wonderful 50th Birthday Gifts Men
Philips Beard trimmer Series 3500, 20 built-in length settings

Cooper Cooler Rapid Beverage & Wine Chiller, Silver

Weber 10020 Smokey Joe 14-Inch Portable Grill

Mens Genuine Leather Overnight Travel Duffle Weekend Bag Brown

Meal Prep Lunch Bag with 6 Portion Control Food Containers Leak-Proof

1 X The Original Mesh Shower Bag for Dorm & Gym, Black, by Saltwater Canvas LLC

9 Piece Garden Tools Set with Garden Gloves and Garden Tote

Universal Bike Phone Holder with FREE GIFTS

Nalgene BPA Free Tritan Wide Mouth Water Bottle, 32 Oz, Gray with Black Lid

Kanu Surf Men's Miles Swim Trunk

Men's Cody Sheepskin Slipper

Speedo Men's Marina Core Basic Watershorts

Save
Related to Unique 50th Birthday gifts men:  Is the man you're buying for an outdoors man?  If so you will also find some really useful outdoor gifts here.  Or maybe he loves to play golf.  Check out our funny golf gifts you won't be disappointed.
---
Great Birthday Gifts For Men
These great Birthday gifts for men will make fantastic keepsakes.  Novelty gifts at their best.  I recommend the following five fun, novelty gifts. I think the receiver will be happy with any one of these, I know my hubby would.
1968 50th Birthday Gift Wine Glass – Funny Vintage Golden Anniversary Gift Ideas for Him, Her, Husband or Wife. Cups for Dad Mom. 15 oz Glasses – Red, White WinesView on Amazon
1968 Distressed Vintage T-Shirt
I absolutely love this Vintage t-shirt.  Not only is it personal because of the date, it is also a very useful gift.  It is made with 100% preshrunk cotton and uses eco-friendly ink.
Vintage Aged Perfection 1968 – Distressed Print – 50th Birthday Gift T-Shirt – BlackView on Amazon
Richard Smith's – You Know You're 50 When……..
Richard Smith's wildly popular books have made America laugh about everything from wedding-night jitters to weight loss. Now he turns his comic talent to a subject he's about to experience himself: climbing the half-century hill.
You Know You're Fifty WhenView on Amazon
Get a few friends together and have a 1968 trivia evening.  Let's see how much you can remember from 1968.  Topics include entertainment, culture, world events, celebrities and sports.
Do you know what Rowan and Martin-hosted TV series helped launch the careers of Goldie Hawn and Lily Tomlin? Or which seminal Pop artist was shot by a deranged fan, but survived?  All answers are supplied on a separate answer key card included with each deck.
Flickback Media, Inc. 1968 Trivia Playing Cards: 50th Birthday or Anniversary GiftView on Amazon
This is a really cool and unusual gift.  A twenty-four page greeting card filled with special Memories from special times… Remembering and reliving the music, movies & special moments from our past!
1968 Back In The Day Almanac — 24-page Booklet / Greeting CardView on Amazon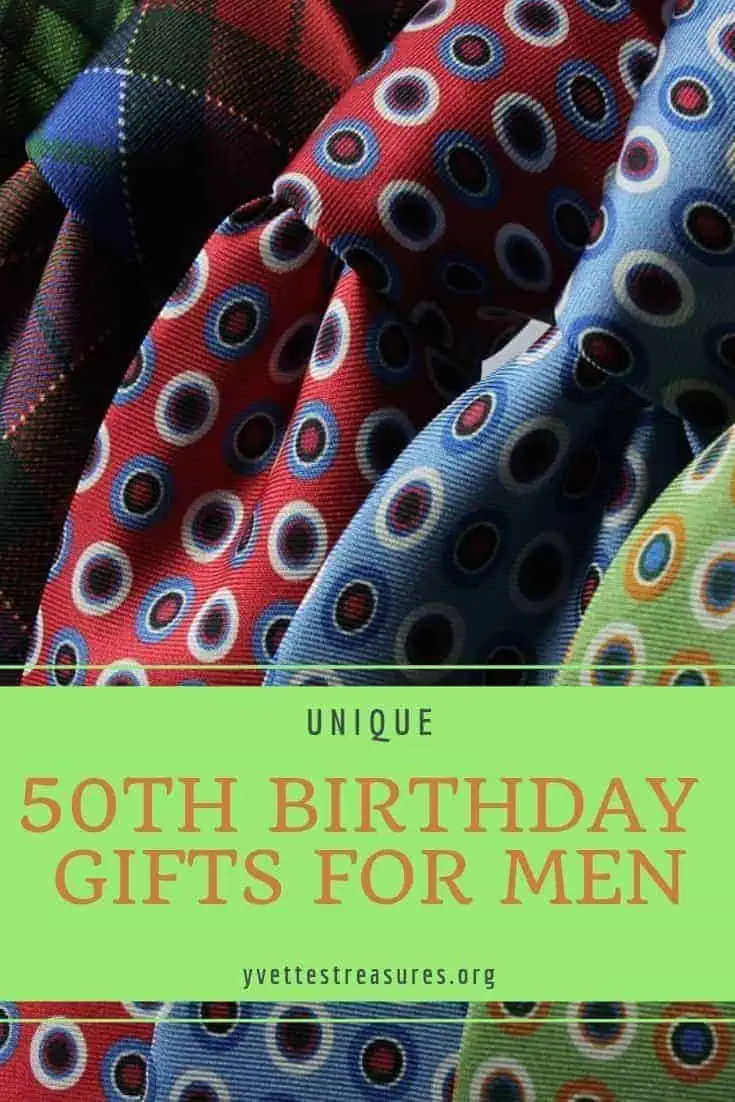 Save
Save
Save
Save
Save
Save
Save
Save
Save
Save
Save
Save
Save
Save
Save