This post may contain affiliate links. I may receive commissions for purchases made through these links with no extra cost to you. See full disclosure.
Last Updated on May 12, 2022 by Yvette's Treasures
Good Gifts For Dad For A Great Father's Day!
Dad's are great, and there are so many good gifts for dad to choose from this Father's Day. 
We have gifts for the dad who love's the outdoors and camping, or dad's who love to play golf. Perhaps dad just likes to fix things around the house. No matter his hobbies or interests, we've got some of the coolest gifts for dad.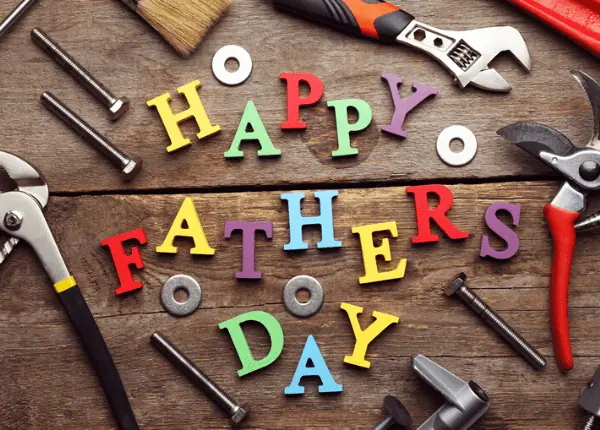 Good Gifts For Dad – He Will Love These!
Surprise Pair of Socks Subscription
Amazon have a wonderful range of curated subscription boxes for dads. They have the best subscription boxes for dads who love the outdoors, who like to look their best, or who enjoy a good workout to stay fit and keep healthy. For more great subscription gift ideas take a look what Amazon has to offer!
---
Daddy Superhero T Shirt
This is a fun Father's Day gift. Show daddy how much you love him with this Superhero t-shirt.  A high quality t-shirt made from 100% cotton.
---
Dad BBQ Tools Gift Set
This Dad BBQ Tool Set says it all in one word—DAD is beautifully cut into the spatula and tongs, so it never fades, just like your feelings for him. Handsomely crafted of wood and stainless steel, the tools feature pro-grade 16" long handles.
For added convenience, there's a bottle opener built into the spatula handle, and all the tools fit snugly in the convenient carrying case.
Dad BBQ Tools Gift Set – 4-Piece – Includes Tongs, Spatula, Digital Thermometer & Carrying Case
---
Grilling Spice Gift Set
Here's a great gift to go with dad's BBQ tool set. 5 Fresh handcrafted spices. Certified organic, gluten free, non GMO, Kosher, and no artificial flavors. These spices are perfect for grilling, BBQs, smokers, potlucks and summer picnics.
FreshJax Grilling Spice Gift Set, (Set of 5)
---
World's Best Dad Mug
The best mug for dad to sip his coffee from around the campfire. I love these high quality metal camping mugs. I've already collected quite a number of different ones over the years. Get it customized, and dad will just love it!
---
Waterproof Dry Bag
The Zunammy Waterproof Dry Bag is the perfect go-to accessory for the coolest water adventure, be it hiking, tubing, or the next-door pool party.
This dry bag, with its unique material and shape, protects all your essentials from getting spoiled. It has an over the shoulder strap, and a transparent window for convenience.  
Zunammy Waterproof Dry BagBuy @ JANE.COM
---
Special Keyring For Dad
The perfect inspirational gift for dad. It also comes in a beautiful gift bag all ready for gifting.
---
101 Dad Jokes – Good Gifts For Dad
This dad joke book makes a great gift for the dad who has everything and has heard everything. Lots of fun and laughter to enjoy!
101 So Bad, They're Good Dad Jokes
---
Fun Good Gifts For Dad
Is it difficult for dad to get down to the practice green lately? Well, why not get him this fun par three putting green.
He can set it up outside or anywhere there is some extra space indoors. It will keep him on top of his game, and if he needs a few more pointers, this secret will definitely help!
Putt-A-Bout Grassroots Par Three Putting Green
---
Another really great Father's Day gift idea is a subscription box. It is filled with a wonderful variety of assorted goodies. From snacks, BBQ spices, cool gadgets, to funky socks and many more fantastic gift ideas that dad will love!
Stainless Steel Water Bottle
If dad loves to hike, cycle, workout at the gym, or perhaps he just enjoys having his favorite beverage on hand while he is rushing from one meeting to another. Then this beautifully made Teakwood triple-layered, vacuum insulated water bottle will do the trick.
It keeps drinks cold for 36 hours and hot for 18 hours.  S'well bottles are specially insulated to eliminate condensation so they never sweat on your hands or in your bag. Each water bottle is unique and features stunning colors, prints, patterns and textures.
S'well Stainless Steel Water Bottle
---
Multi-Tool – Coolest Gifts For Dad
Is your dad a gadget man?  If so he'll love this cool pen multi-tool. This 4-in-1 Tactical Pen is the discreet and practical way to stay ready for anything.
With the strength and power to smash a car window, fend off an assault, and shine light …all while taking notes or clipped onto your pocket. It also comes in a great looking gift box.
Tactical Pen for Self-Defense + LED Tactical Flashlight, Bottle Opener, Window Breaker | Multi-Tool | Gift Boxed + Extra Ink
---
Invicta Men's Pro Diver Watch
Literally a timeless gift. This Invicta timepiece is a wonderful accessory to anyone's wardrobe and will keep you looking stylish throughout the day.
A nostalgic, classical nautical timepiece, the two-tone Invicta Pro Diver stainless steel men's watch features 23 karat gold-plated accents and water resistance to 200 meters (660 feet).
Invicta Men's Pro Diver 37.5mm Steel and Gold Tone Stainless Steel Quartz Watch
If you're also looking for a watch that is a little more dressy and not for diving then why not take a look at these fabulous wooden face watches. I have a few myself and am totally in love with all the different colors and designs.
---
Good Gifts For Dads Who Want To Look Good
This cool beard shaving bib keeps beard trimming and shaving organized and mess-free. No more clogged drains – I'm sure mom will love that! And, it's very easy to clean, simply wipe down with a damp cloth. 
A great gift for dad, especially if he needs to look good for a business meeting when he's traveling or on the go.
Another gift that would go really well with the shaving bib is this natural beard oil. Massage just a few drops into your beard or mustache to control frizz, smooth and soften your beard.
---
Coolest Gifts For Dad
STAR WARS Officially Licensed Tees
If dad is a Star Wars fan then he will love this t-shirt. Made from 100% cotton and officially licensed. He can wear it with pride.
STAR WARS Men's Officially Licensed Tees for Dad
---
Reef Men's Fanning Flip Flop
When it comes to good gifts for dad, this has to be there at the top of the list. These are Reef's best selling flip flops for men, and they are awesome.  My hubby has a pair and he can't stop bragging about them to his friends.
They are handcrafted with a comfortable footbed, anatomical arch support, and a 360 degree heel airbag enclosed in soft polyurethane.
But, here's the best part, there is a bottle opener in the sole of the sandal. Perfect for camping or relaxing on the beach with the kids. No need for extra gadgets!
---
Tile Mate Bluetooth Tracker
The Tile Mate is a fantastic little tool if you're a bit like me and you 'on occasion' keep misplacing your personal items. It's so easy, just attach it to your everyday things like keys, handbag, and even your pets, yes your pets.
This will help you keep track of everything on a regular basis. You can even use the Tile to find your phone, even when it is on silent. All you need to do for peace of mind is open the free Tile app and tap 'Find' to locate your stuff. As quick and easy as that! You no longer need to get the whole family involved in the search.
Tile Mate Bluetooth Tracker, Water Resistant with 1 Year Replaceable Battery
---
Wrangler Quilted Shirt Jacket With Hood
Perfect for layering during the cold winter days or cool fall evenings. This Wrangler authentic lined flannel shirt jacket features a quilted body interior, 2 side pockets and a brushed flannel exterior.
The jacket also has a cotton blend hood offering more warmth and comfort, making this jacket a go to item for any dad. It comes is 6 different colors to suit his style.
Wrangler Authentics Men's Long Sleeve Quilted Lined Flannel Shirt Jacket with Hood
---
Personalized Gifts For Dad
I've always loved the personalized touch so I try to add it to all my gifts for family and friends. Here are a few fun personalized gifts for dad.
Personalized Gifts For Dad From Daughter
A wonderful gift for a daughter to give her father. This custom portrait is a special gift that a father can display and reflect on every time he looks at it.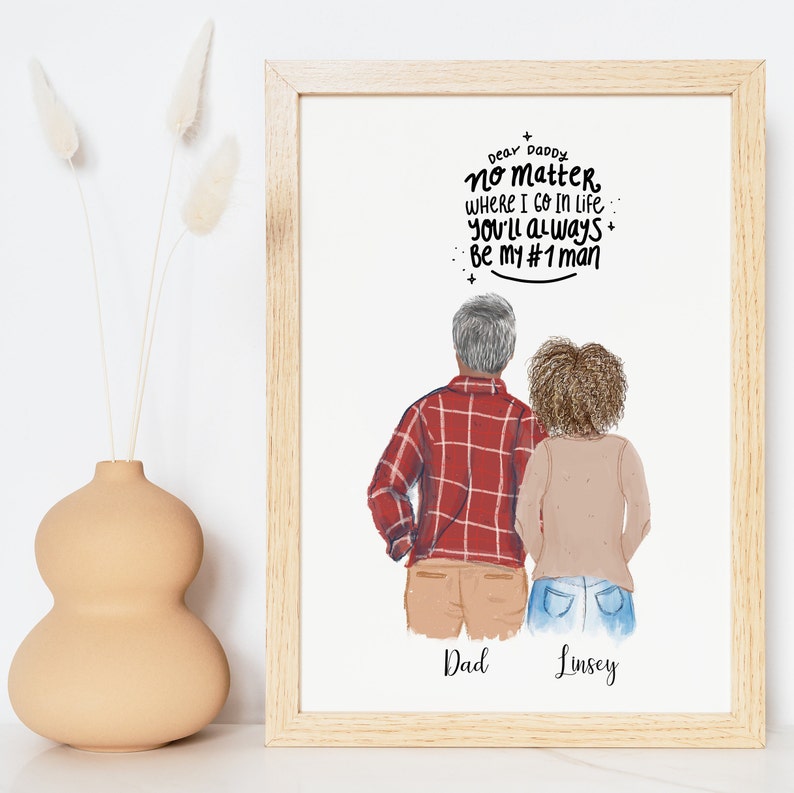 Father and Daughter Custom Portrait

---
Dad's Ice Cream Spoon
Get dad his very own ice cream spoon. Personalize this high quality stainless steel spoon so every time dad eats his favorite meal he will be reminded of how much you love him….and ice cream!
---
Engraved Hammer For Dad
The coolest gift idea for those dads who love to fix things around the house. The handyman dad! These awesome hammers are engraved by top of the line laser technology to give you the best possible detailed engraving for your special gift!
---
Personalized Golf Towels
Does dad like to play a round of golf? Then what about getting him a personalized golf towel? These are 100% cotton, and have a clip so that he can easy attach it to his golf bag.
If you're looking for a few more golf gift ideas for dad then take a look at these affordable golf gift ideas all under $20.
---
Personalized Gifts For Dad 
A unique gift for dad. Fun and easy prompts for kids to fill in. With a lot of pages for fun drawings, photos and stickers. Once finished it will be a great memory book for dad to keep.
Dad I Wrote A Book About You: Fill In The Blank Book With Prompts About What I Love About Dad/ Father's Day/ Birthday Gifts From Kids
---
Personalized Oak Whiskey Barrel
Does dad like a glass of whiskey in the evenings after a hard days work? Then he will love this oak whiskey barrel. It is a practical and fun Father's Day gift.
It is made of natural oak and is available in 3 different sizes: 1 litre, 2 liter and 3 liters. These barrels are authentic and can be used for aging your favorite spirit. You can also put port or sherry in the barrel for those cold winter evenings.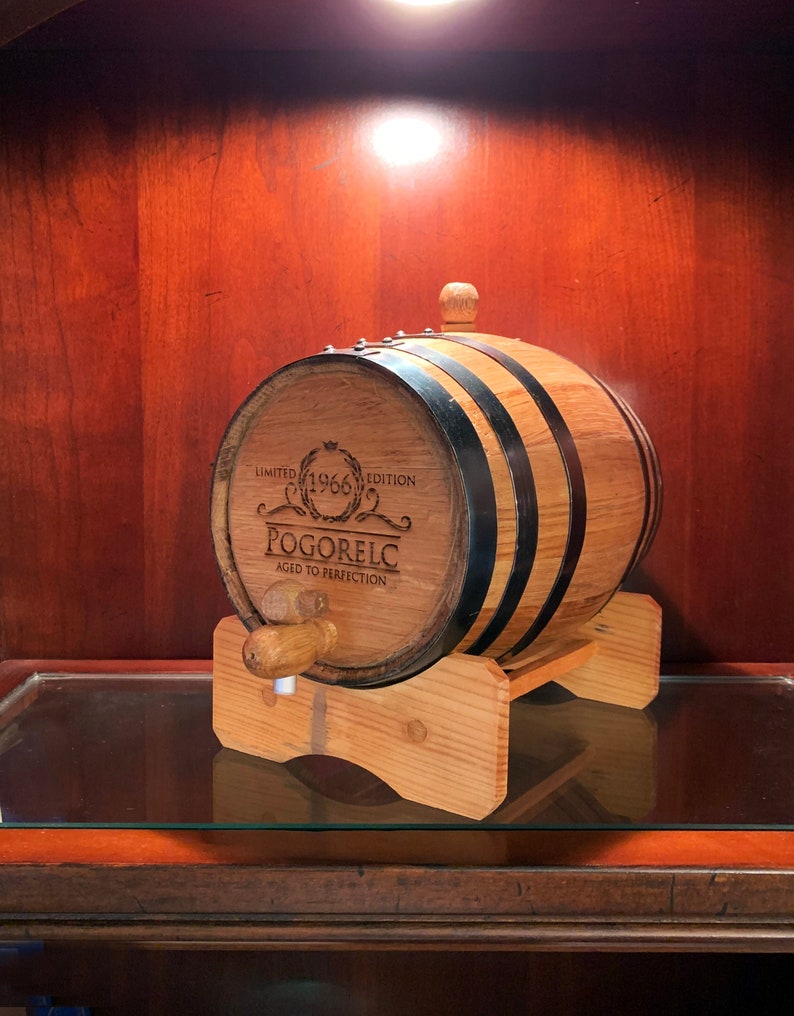 Personalized Oak Whiskey Barrel

---
Personalized Wooden Tie Rack Hanger
Is dad always losing his ties or belts? This personalized tie hanger (which can also be used for belts) is perfect for keeping them organized and all in one place.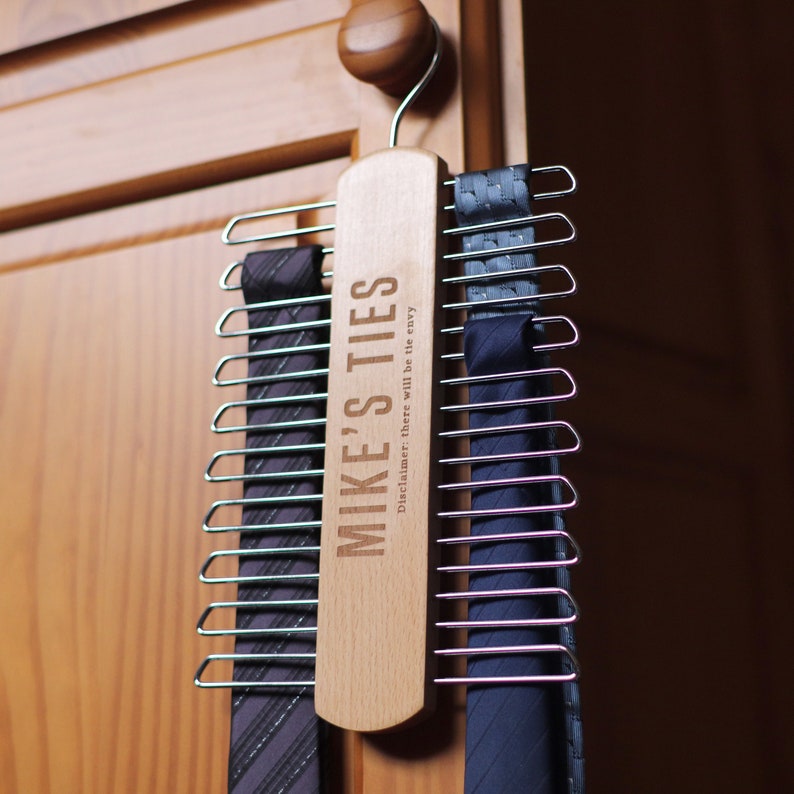 Personalised Wooden Tie Rack Hanger

---
Personalized Knife Gift for Dad
A beautifully crafted, custom engraved pocket knife with plenty of detail. Great for dad to use when the family is camping, if he's going on a fishing trip or if he just needs to cut his beef biltong. 
Personalized Knife Gift for Dad
---
Only The Coolest Gifts For Dad
Trendy Men's Parody Tees
Treat the father in your life to a fun graphic tee! Add their favorite gift card and handwritten notes for a complete gift! They will love how soft and comfortable these tees fit.
Trendy Men's Parody TeesBuy @ JANE.COM
---
Engraved Bamboo Cutting Board
A fun 'Recipe for Dad' laser engraved bamboo cutting board. If dad likes to spend some time in the kitchen and enjoys cooking then this special cutting board would be great when it comes to memorable gifts for dad.
Recipe for a Dad Cute Laser Engraved Bamboo Cutting Board
---
The Leather Wet Brush 
Especially designed for men, this leather wet brush works great on either wet or dry hair. It has soft flexible bristles which massage and stimulate the scalp promoting hair growth. 
Wet Brush For MenBuy @ JANE.COM
---
Thermal Heated Socks – Definitely One Of The Good Gifts For Dad
Ah, a gift I wouldn't mind borrowing from dad. These thermal heated socks create pockets of warm air next to your skin. Great for keeping your toes warm in cold weather!   
---
Engraved Cross Necklace
This beautiful engraved cross necklace will make an excellent Father's Day present! It comes with a 24" rope and in gold and silver stainless steel, so you never have to take it off!
Engraved Cross NecklaceBuy @ JANE.COM
---
Sheepskin Lined Slippers
To keep your feet comfortable and warm, these slippers are lined with plush, faux fleece material for soft cushioning. Plant your feet inside these fleece-lined slippers for a soft, relaxed feeling and to give them a rest after a long workday.
Sheepskin Lined House SlippersBuy @ JANE.COM
---
Memorable Gifts For Dad
When it comes to memorable gifts for dad, this father's keychain picture holder is definitely high up on that list. Beautifully made and includes a metal frame for the picture which is 1 x 1.25 inches.
Father's Keychain Picture HolderBuy @ JANE.COM
---
Men's Soft Denim Canvas Loafers
Looking for a great pair of loafers for dad to wear both indoors and outdoors? Then you can't go wrong with these soft denim canvas loafers.
These slip-on loafers are made with high-quality, breathable canvas material to keep dads feet comfortable all day long. They are also anti-slip and flexible to provide stability on any surface. Plus, their convenient slip-on design makes them easy to put on and take off. They will keep dad looking stylish all day long.
Men's Soft Denim Canvas LoafersBuy @ JANE.COM
---
Father's Day Natural Sandalwood Spa Gift Set Basket
The SpaLife sandalwood 7-piece bath and body gift set is the perfect way to kick back and indulge in some "me" time after a long, stressful day.
With these seven SpaLife products, you can delight in a relaxing soak or a refreshing shower, and then pamper yourself with a soothing lotion.
Father's Day Natural Sandalwood Spa Gift Set BasketBuy @ JANE.COM
---
My Thoughts On Good Gifts For Dad
There are so many good gifts for dad, and I've only chosen a few to start with. But I will be adding to this list on a regular basis so check back every now and then. If you have any gift ideas for dad that you'd like to share, I'd love to hear from you in the comments below.
More Related Articles – Coolest Gifts For Dad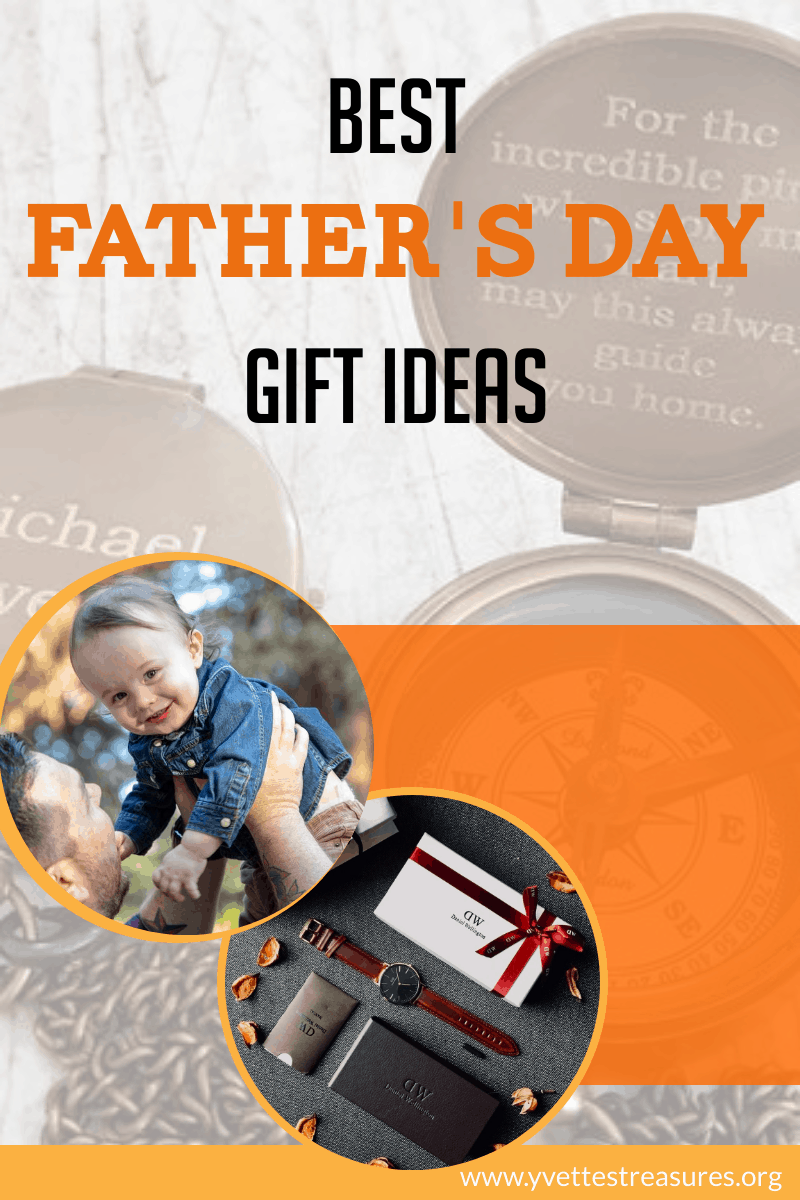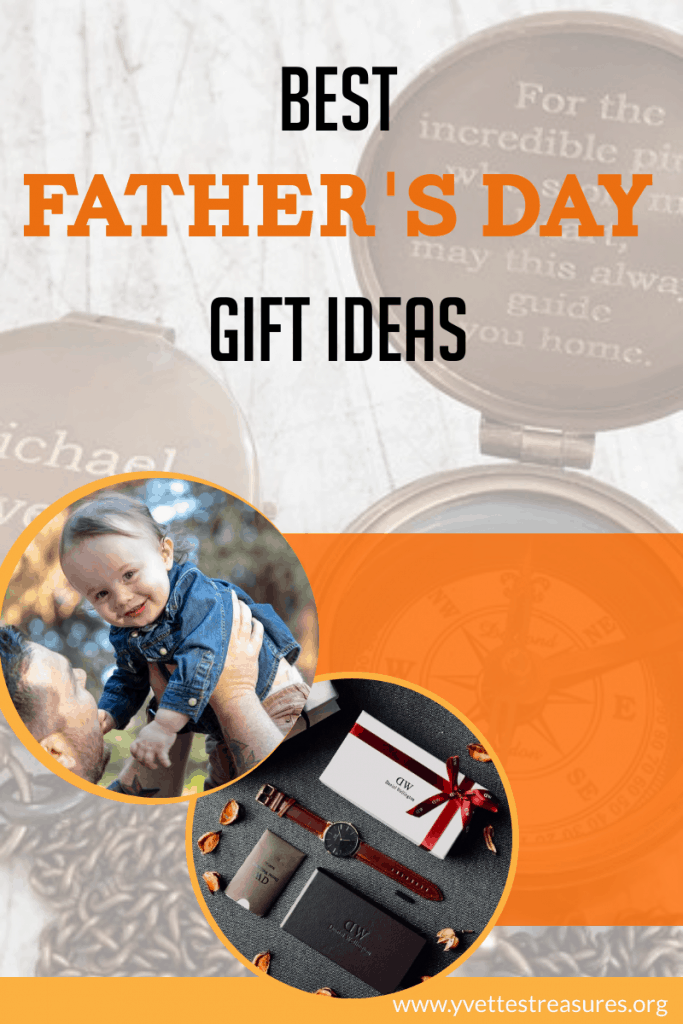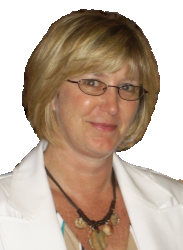 Latest posts by Yvette's Treasures
(see all)
Summary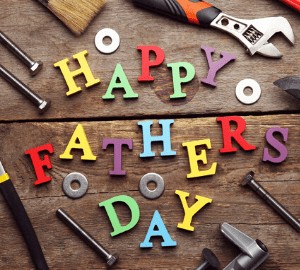 Article Name
Good Gifts For Dad For The Best Father's Day!
Description
Dad's are great, and there are so many good gifts for dad to choose from this Father's Day. I have selected a wonderful gift list for dad just for you.
Author