This post may contain affiliate links. I may receive commissions for purchases made through these links with no extra cost to you. See full disclosure.
Last Updated on January 8, 2022 by Yvette's Treasures
13th Birthday Gifts for Girls – Awesome Gift Ideas for Teen Girls
The best 13th birthday gifts for girls are those that recognize the milestone of turning 13. Because let's face it, for a young girl, turning 13 is a big deal.
It is the passage from baby to young lady, and it's when she starts to truly figure out who she is and what she will be in this world. That's why you should take your time and find a gift you know she will love.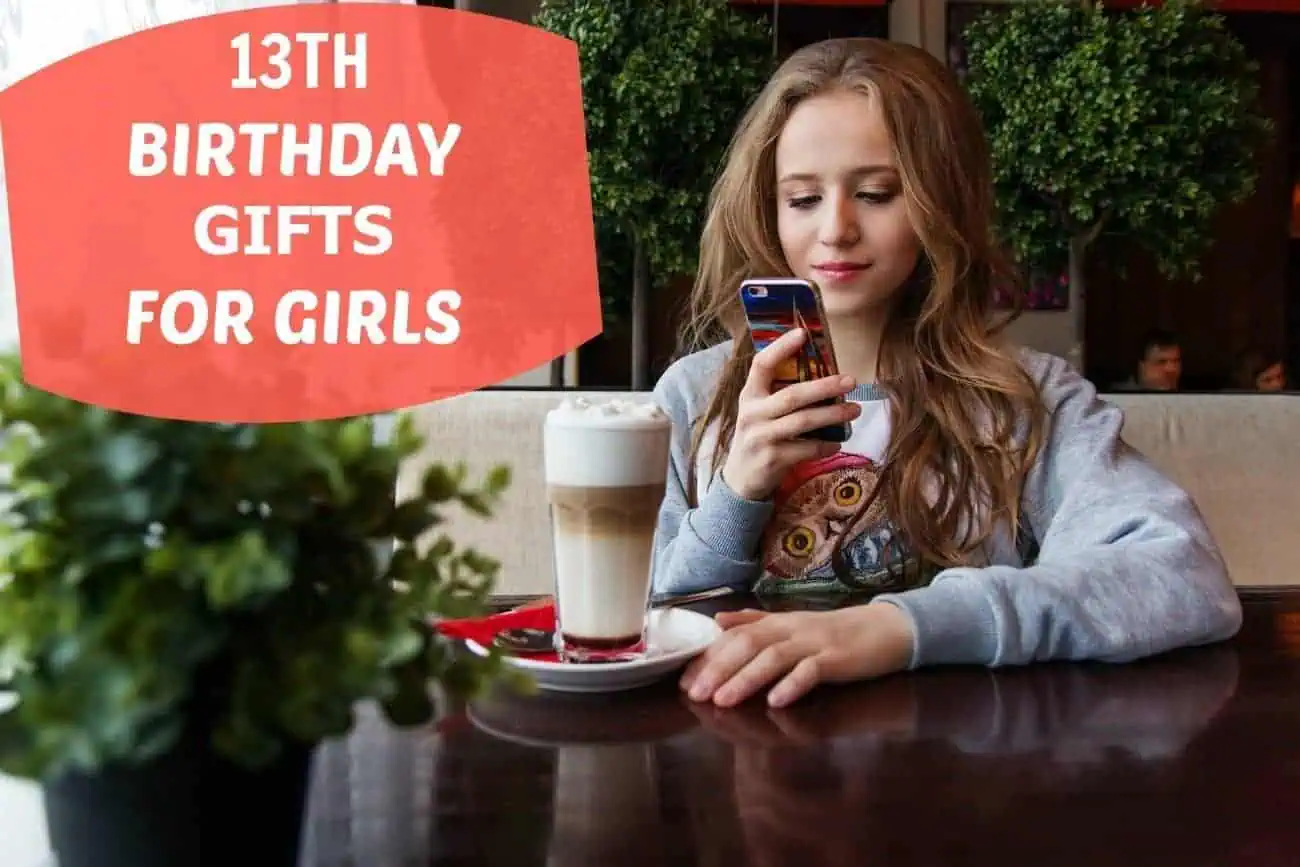 While you want the gift to be cool, you also want it to be thoughtful. A bit like personalized baby gifts, but for teen girls. Here are a few gift ideas to get you going:
Birthday Box for Teen Girls
This is such a fun birthday gift idea. Each gift box is hand packed and offers a wide variety of goodies for teen girls, from nail art, to jewelry, to bath products and so much more! If you're not sure about a specific gift, this one's got you covered.
gifts for girls." href="https://www.amazon.com/Birthday-Teen-Girls-gifts-girls/dp/B076Y51F24?tag=ymtreasures-20″ target="_blank" rel="nofollow noopener noreferrer">
Birthday Box for Teen Girls ages 12, 13, 14. 15. Best Birthday gifts for girls.
---
13th Birthday Gift Ideas
Here are some great 13th Birthday gift ideas for tween girls. Enjoy browsing these 13th Birthday gifts and if you have any suggestions, you'd like added to my list, drop me a note in the comments below.
Now is the BEST time to sign up for Amazon Prime.  Get free shipping when you sign up for the 30 Day free trial. 
Cute Mini Leather Backpack 
This simple, feminine faux leather backpack is such a cute 13th birthday gift idea, and it comes in six other colors besides white. It is well made with a large zip compartment, 2 internal slip pockets for cellphones, iPad mini, wallet and of course makeup.
There is also an exterior rear zip pocket for security essentials, 1 front flap pocket and 4 side slips for easy access. And bonus…it's just so pretty!
---
Colorblock Felt Letter Board 
This felt letter board is shown in pink, but it comes in over 20 different colors to perfectly match the color scheme in your room.
Pink Colorblock Felt Letter Board 10×10 Inches. Changeable Letter Boards Include 300 White Plastic Letters and Oak Frame….
---
Gifts For 13th Birthday Girl
This cozy hooded bathrobe is soft and very comfortable. As well as the hood, it also has a pearl trim, and traditional patch pockets.
Hooded Soft Spa Long Kimono Bathrobe For Comfy Sleepwear
---
13th Birthday Gift Ideas That Are Super Cool
13 Finally Teen Stainless Steel Tumbler
I love this 'Finally Teen' rose gold tumbler. Rose gold has always been my favorite color, and it makes this tumbler look so sophisticated.
It comes beautifully wrapped in a gift box, and includes a stainless steel straw and a cleaning brush. Also great to take with you when you go away with your family in the camper van.
13 Finally Teen 20 Oz Stainless Steel Rose Gold Tumbler | Gifts For 13 Year Old Girl
---
Zink Polaroid Snap Instant Digital Camera
Cameras have always been a wonderful gift idea, this one just got better! The Polaroid Snap instant digital camera captures all the fun and spontaneity of the legacy Polaroid instant camera in an easy, compact package.
Simply point and click to print vibrant, high-quality photos that you can share, without the need of a computer, saving you ink.
Zink Polaroid Snap Instant Digital Camera (White) with ZINK Zero Ink Printing Technology
---
Portable Wireless Bluetooth Speaker
This fashionable wireless Bluetooth speaker is small and lightweight with incredible battery life. With a 33ft wireless range you can easily enjoy your music outdoors.  It is compatible with all Bluetooth-enabled devices so easily connect to your smartphone or tablet…ah technology!
A2 LENRUE Portable Wireless Bluetooth Speaker with Built-in-Mic,Handsfree Call,AUX Line,TF Card
---
Amethyst Bead Bracelet Gift For 13 Year Old Girl
A beautiful gift that can be worn and treasured. This Amethyst bead bracelet comes with a silver cleaning cloth, a small box, a little gift bag, and an adorable little card for a personal message. The recipient will love the presentation and thoughtfulness of this gift.
Gifts for 13 Year Old Girl Amethyst Bead Bracelet with Sterling Silver Heart Charm
---
Teen Girl Room Decor –

13th Birthday Gift Ideas
The perfect 13th birthday gift! 50 Pretty LED photo string lights to hang your Polaroids, cool artwork, photos or home decorations. The ideas are endless. The big clips are incorporated into the string so that there are no loose pieces. What a brilliant idea! 
It includes a USB cable, and can be battery operated or USB powered. It has a remote control with a timer and a dimmer to dim the lights. Choose from 8 light modes depending on the occasion.
Luxury Teen Girl Room Decor, Photo Clips String Light, 50 LED Clips
---
Inspirational 13th Birthday gift ideas
Notebook Doodles Go Girl!
With 30 inspiring designs the Notebook Doodles Go Girl! isn't just another kid's coloring book! Its empowering art statements are designed specifically for the design-savvy TWEEN who thinks kids books are too juvenile and mom's adult coloring books are too, well… adult!
Inside this book, youthful readers will discover 30 interactive art activities that are just waiting to be filled with color.
Notebook Doodles Go Girl!: Coloring & Activity Book (Design Originals) 30 Inspiring Designs for Tweens
---
Chicken Soup for the Teenage Soul
Chicken Soup for the Teenage Soul is filled with stories that will make your teen laugh and cry. It will act as a best friend, keep her company, motivate her, and reassure her that other teenagers have been through the same ups and downs and have come out okay.
Chicken Soup for the Teenage Soul: Stories of Life, Love and Learning
---
Fun 13th Birthday gift ideas
 A simple and absolutely hilarious game for your teen to play with friends when she has sleepovers. One game set includes 500 question and answer cards and a handy box to store it all. It's portable and great to take anywhere, camping, on the plane, and anywhere else you can think of.
Kids Against Maturity: Card Game for Kids and Families, Super Hilarious
---
How To Draw Cool Stuff
How to Draw Cool Stuff shows simple step-by-step illustrations that make it easy for anyone to draw cool stuff with precision and confidence.
These pages will guide you through the basic principles of illustration by concentrating on easy-to-learn shapes that build into complex drawings. With the step-by-step guidelines provided, anything can become easy to draw.
How to Draw Cool Stuff: A Drawing Guide for Teachers and Students
---
LapGear Designer Lap Desk
This 13th Birthday gift is so cool…don't you just love it? This eye-catching lap desk even has a media slot that holds your cell phone, and it comes in all different colors and designs to blend in with your tween's bedroom décor.
LapGear Designer Lap Desk with phone holder – Aqua Trellis – Fits up to 17.3 Inch laptops
---
Darice Silver Metal Marquee Letter
Now here's a different 13th Birthday gift idea, a silver metal marquee letter. This cordless lighted marquee letter illuminates with light bulbs and looks beautiful.
An easy on/off switch is located on the back. Choose what ever letter your heart desires. This will look great in any 13 year old girl's room.
Darice Silver Metal Marquee Letter
---
DIY Journaling Set – Creative

13th Birthday Gifts
Oh, this DIY journaling gift set is definitely one of my daughter's favorites. We both love to journal, but she's so much more creative than I am.
This journaling set comes with so many extras like stickers, gems, glitter frames and much more to create a stylish and trendy original keepsake! If she loves journaling and crafting then she'll love this gift!
DIY Journaling Set, Personalize & Decorate Your Planner/Organizer/Diary with Stickers, Glitter Frames, Magnetic Bookmarks, Tassel Keychain & More. Pen Included
---
Something Special For 13th Birthday
Every 13th Birthday girl loves music. You can't go wrong with the Skullcandy XTplyo In-Ear sports earbuds. The quality is great, they are sweat resistant for those morning runs or dance routines. Plus, they're so cute!
Skullcandy XTplyo In-Ear Sport Earbuds with Mic, Plum/Pink
---
Cool Gifts For Teenage Girls
This is the latest in cool gifts for teenage girls.  Not only will you have loads of fun, rollerblading is a great way to keep fit.
These adjustable inline skates are extremely popular at the moment and will make the perfect Birthday or Christmas gift.  With just one button, you can easily adjust the size which is great if your feet are still growing.
The illuminating wheels light up automatically when you start to skate, and make you look really cool…even better, they don't need batteries. The perfect ride on toy for teens.
Adjustable Inline Skates with All Illuminating Wheels
---
The Kindle – Awesome 13 Year Old Gifts
I love my old Kindle, but maybe it's time for me to upgrade. The Kindle Paperwhite is one of the most popular Kindles on the market today, and it just got better. Now it is waterproof so no more worrying when you are reading around the pool or on the beach.
It is also the thinnest, lightest Kindle Paperwhite yet—with a flush-front design and 300 ppi glare-free display that reads like real paper even in bright sunlight. And just for fun it is now available in Twilight Blue, Plum, or Sage.
Kindle Paperwhite – Now Waterproof with 2x the Storage
---
Cool Watches for Teen Girls are Always a Great Idea for 13th Birthday Gifts for Girls
If there is one thing teenage girls love its cool, fashionable watches.  While there are literally dozens of cool watches for teen girls you can choose from, the key is to find one that's trendy.  Make sure it's cool, funky and in style. 
Some great collections include Disney, Dovoda, USWAT, EFOSHM, AZLAND, Timex and Cofuo.  See which ones below strike your fancy.  Or for a wider range, take a look at these watches for 13 year old girls.  I for one am a bit obsessed with watches and have one for every outfit.  It is my go to accessory.
Handmade 3D Polymer Clay Crystal Watch
---
---
Disney Women's Mickey Mouse Silver-Tone Sunray-Dial Charm Bracelet Watch
---
Girls Watch Adorable White Leather Strap
---
---
---
Smartwatch Phone with SD Card Camera Pedometer Text Call Notification SIM Card Slot Music Player Compatible for Android Samsung Huawei and IPhone for Teen Girls
---
Top Gifts 13 Year Old Girls – Fun Watches
OR…if you can't decide on which watch you like, don't!  Here's a great idea.  Personalize your watch by changing the color and look everyday.  It will be like you're always wearing a different watch with each outfit.
Analog Watch with Silver-Tone Case
---
Fashion Rhinestone Watch Twine Bracelet Luxury Quartz Wrist Watches(10 Pack)
---
Watch Set with 7 Interchangeable Faux Leather Bands & Bezels
More Fun Gift Ideas:  Awesome Sloth Gifts For Everyone
&
---
Electronic

13th Birthday Gift Ideas
One of the best electronic gifts for 13 year old girls is a smartphone. These days every young girl needs her own phone.
This gives them the freedom to text their friends anytime they want.  It also allows the parents to keep an eye on them without making it seem like they're interfering.
The most popular smartphone is of course the iPhone. The iPhone is great because it can sync with all of your other Apple products.
I like the fact that you can switch between products and have access to all the same material.
The image quality from the camera on the iPhone is truly one of the best you'll ever get.
The iPhone also has some amazing accessories.
Apple iPhone 8, US Version, 64GB, Space Gray – Unlocked
---
The Samsung Galaxy is another option and would be my second choice.
We have both in our household. My son has the iPhone and swears by it while I have the Samsung Galaxy.
It would depend entirely on your needs. They both have great features, but if you have an iPhone you can only use it with other Apple products. While the Samsung Galaxy is a little more versatile.
You definitely can't go wrong with a smartphone as 13th birthday gifts for girls.
SAMSUNG Galaxy S20 FE 5G Factory Unlocked 128GB Pro-Grade Camera 30X Space Zoom Night Mode
---
&
Fun T-Shirts – 13th Birthday Gifts For Girls
These officially 13 t-shirts are such fun and make the very best 13th Birthday gifts for girls.  They announce to the world that today you are official a teenager!
13 Years Being Awesome! Gift T-Shirt
Beware Official Teenager – Great 13th Gift Long Sleeve T-Shirt
Official Teenager T Shirt
Official Teenager Shirt with Unicorn
It's Official 13 I'm a Teen T-Shirt
Official Teenager T-Shirt – Sweet 13 Tee
---
Really Cool Gifts For Teen Girls
Project Mc2 Pixel Purse Toy Light
This Smart Pixel purse is such fun with over 10 pre-programmed animations for out-of-the-box play.
Download the free, easy-to-use iOS and Android app, then connect it to your device, and program the LED lights!
You can customize it in any way you want with different words, colors, fonts and speed.
Make your Smart Pixel purse one of a kind my creating your own design. There will be no two alike.
---
Creative Kits Make Awesome 13th Birthday Gifts for Girls
I've always been very creative.  I remember as a a child I was happiest if I could create something from scratch. Seeing the end result of your creation makes one feel very proud.
Here are some great gift ideas to make that happen. Choose something you know your daughter really enjoys and I'm sure she'll have loads of fun.
Project Mc2 Crayon Makeup Science Kit Toy
Project Mc2 Perfume Science Kit
MC2 Ultimate Spa Studio by Horizon Group USA
ALEX Spa Sketch and Sparkle Tattoo Pens
Kids Washable Makeup Set With A Glitter Cosmetic Bag
Project Mc2 Create Your Own Lip Balm Lab Kit
Fashion Angels Project Runway Portfolio
MC2 Grow-Your-Own Crystal Jewelry Horizon Group USA
Scientific Explorer Project Mc2 Circuit Board Room Light
Related: 13th Birthday Gift Ideas For Your Daughter
---
Fashionable Necklaces for Teen Girls – Cool 13th Birthday Gifts for Girls
Jewelry is definitely on my list of 13th Birthday gifts for girls  If your daughter is anything like mine she loves jewelry.  My teen girl favors silver jewelry, but there are so many beautiful necklaces for teen girls to choose from nowadays. It makes it hard to choose just one necklace.
Merdia Four Leaf Clover Heart-shaped Crystal Pendant Necklace
Steampunk Fairy Magical Fairy Glow in the Dark Necklace-aqua-sil
Wishing Teardrop Fairy Magical Fairy Glow in the Dark Necklace-blue-sil
Sterling Silver Cubic Zirconia 26 Letters Alphabet Personalized Charm Pendant Necklace
Galaxy Necklace Hollow Out Crescent Star Galactic Cosmic Moon Charm Necklaces
Stainless Steel She Believed She Could So She Did Necklace Inspirational Necklace
Here are more inspirational Jewelry Gift Ideas for your Teen
Diaries for Teen Girls – A Very Thoughtful Gift
Diaries make awesome 13th birthday gifts for girls because they are thoughtful and always well received.  Whether it is for your daughter or your daughter's friend who is just turning 13, a diary will be cherished.
A diary is where you write your inner most thoughts, ideas and goals which are close to your heart.
Pecoware Butterfly Diary with Lock
Dreams and Wishes Glow in the Dark Lock and Key Diary
Doodle Diary: Art Journaling for Girls
Harry Potter – Gryffindor Journal
Hot Focus Peace Diary with Lock and Keys
My Password Journal
Related: Top Unicorn Gift Ideas For Girls
&
---
Crossbody Bags For Teen Girls – 13th Birthday Gifts for Girls
Crossbody bags for teen girls is a very hip and stylish gift.  There are many great styles and colors to choose from. The strap goes over the shoulder and across the body so it won't fall off easily.
As your daughter becomes a teenager she will need somewhere to keep all her things safe when she goes to visit her friends. A crossbody bag is the perfect place to keep her phone, hairbrush and lip gloss.
Handbag Shoulder Bag Tote Purse Nylon Messenger Hobo Bag (Green)
Small Denim Mini Crossbody Bag with 2 External Zip Pockets (Denim)
Boho Patchwork Print with Hot Pink Trim Small Hipster Cross Body Shoulder Bag
Girls Candy Green Mini Cute Crossbody Bag Wristlet Cellphone Wallet
&
---
Fun

13th Birthday Gift Ideas

They'll Love
These 13 year old girl gifts are so much fun.  They can paint and stick and create new designs as they please.  With color changing nail polish that sparkles and unique nail kits with endless possibilities.
UV LED Gel Nail Polish Set Mix 6
Klutz Nail Style Studio Book Kit
Nail Art Set with loads to offer
24 in 1 Combo Set Professional DIY Nail Art Decorations
Nail Polish – Awesome Metallic Full Size Lacquer Lot of 12-pc Set
BORN PRETTY Nail Art Stamp Stamping Templates
MiroPure 36W UV LED Nail Lamp with 4 Timer Setting and 2 Nail Files
Washable Plastic & Silicone Nail art Cushion Pillow Arm Rest
Nail Base Manicure Pedicure Studio with Accessory Holder
Related: Unique Gifts For Teen Boys
---
Birthday Gifts Teen Girls
Music Speaker Pillow, AUSPA Music Pillow with Build-in Stereo Speaker & Cord, Ajustable Volume,Music MP3 Player Pillow
Now this is just adorable. A music speaker pillow with build-in stereo speaker and cord. What an awesome gift this would make.
No extra power or battery needed. Listen to your favorite songs while relaxing or sleeping.
This beautiful pillow slip is so comfortable and can easily be removed when it needs washing.
---
Birthday Gifts For Teenage Girls
A fantastic gift idea for the book lover who has everything.   A scratch off wall art poster featuring a bucket list of the greatest books – 100 to be exact!
From the classics, suspense novels, romance to historic reading we've got you covered.  This is truly the gift that keeps on giving! Not only can you interact with the poster, teens can also display these best selling literature titles anywhere in their room.  Wall decor at its best.  I just love this idea.
100 Books Bucket List Scratch-Off Poster 18X24 Unframed Educational Poster and Wall Art Decor for the Living Room Bedroom – Book Lovers to Scratch Off and Reveal Story Specific Artwork
Related: Popular Christmas Gifts For Teen Girls
---
My Thoughts On 13th Birthday Gifts for Girls
I've tried to cover as many interests and 13th birthday gift ideas as I can. I hope it has helped you with your choice. I am constantly adding new items when I come across an interesting gift idea, so please check back regularly.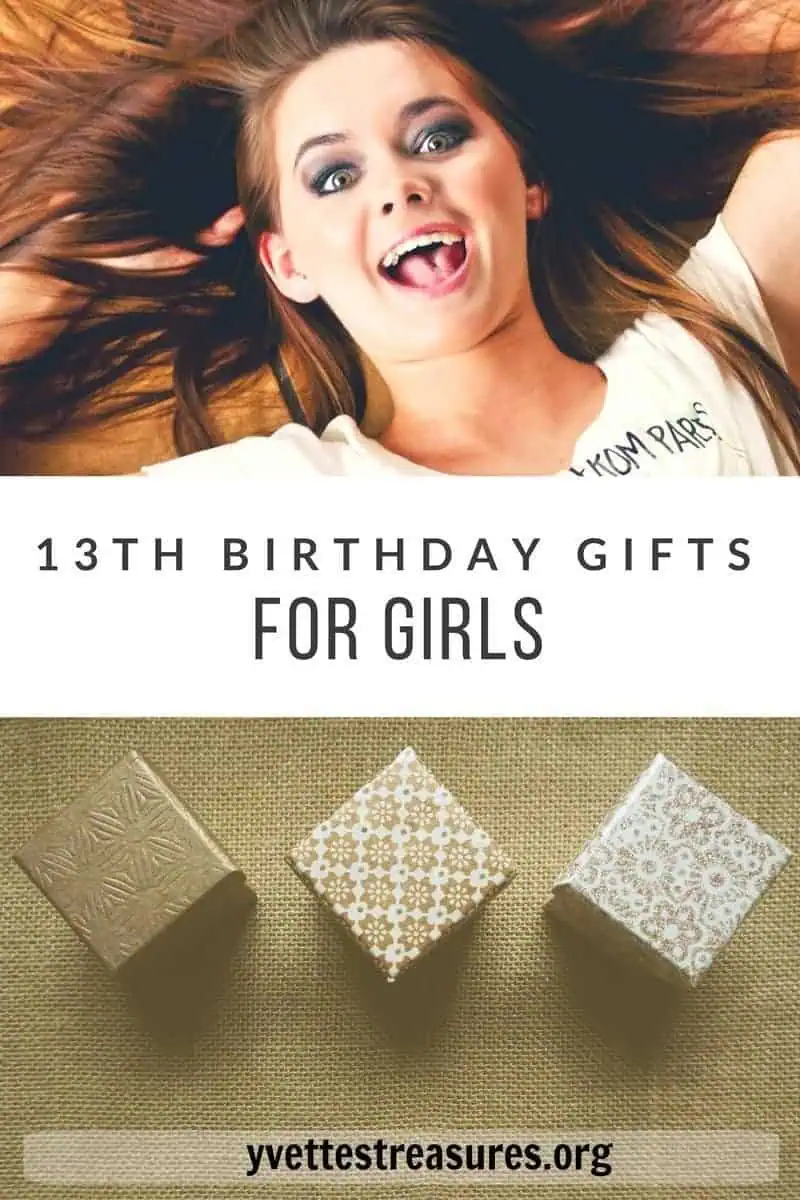 Save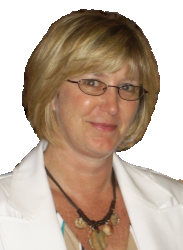 Latest posts by Yvette's Treasures
(see all)
Summary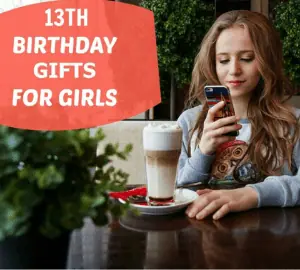 Article Name
20+ Of the Coolest 13th Birthday Gifts for Girls
Description
The best 13th birthday gifts for girls are those that recognize the milestone of turning 13.  Because let's face it, for a young girl turning 13 is a big deal.
Author