This post may contain affiliate links. I may receive commissions for purchases made through these links with no extra cost to you. See full disclosure.
Last Updated on June 13, 2021 by Yvette's Treasures
Top Gifts For Organic Gardeners
Quick Links to Info on this Page
Looking for gifts for organic gardeners, then you'll love these.  These 25 gifts for organic gardeners are extremely affordable and include ideas for the gardener who loves to get his hands dirty outdoors, who only has a small space on the patio or who loves indoor plants.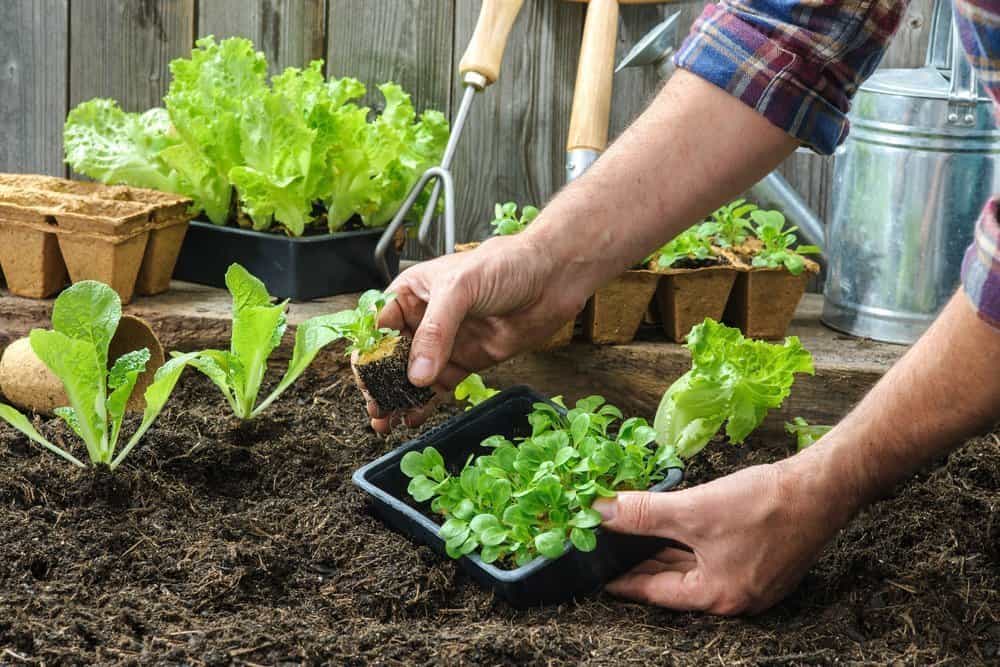 Gifts For Organic Gardeners

Under 25 Dollars
Not sure what gift to get your organic gardener, then why not get them a handmade gift box filled with knitted handwarmers, a seed pack, a notebook, a vegan botanical soap and a beautiful greeting card. A great gift idea for men or women.
---
Garden Kneeling Mat
This Heavy Duty Kneeling Mat is made from non-recycled, non-toxic and high density foam.
It provides firm support and protects your knees both indoors and outdoors from rough or sharp elements like stones and rocks.
Even though it is firm, it is also soft enough to help reduce pain on your knees while kneeling on the ground.
---
Cheap Gardening Gifts – Fun T-Shirt
As far as organic gardening gifts go, you can't go wrong with a funny gardening t-shirt to show off their hobby.
This shirt is 100% cotton and has a seamless double needle collar with double-needle sleeves and hem with a taped neck and shoulders.
The design is printed with new age printing technology, direct-to-garment. It is printed with a water-soluble and eco-friendly ink.  And this is such a fun color!
Gardening Gift Never Too Old to Play in The Dirt Ladies T-Shirt
ANNOUNCEMENT : Start your organic garden today and get easily organized with this great Organic Gardening Planner
Salad Seed Starter Kit
Salad Seed Starter Kit – Grow 4 Organic Vegetables from Seeds. Set Contains Growing Pots, Soil, Plant Labels & Guide.
Fun and unusual gift ideas for organic gardeners – this garden kit contains all the tools & equipment for growing a tasty and healthy vegetable garden at home.
With 100% certified organic seeds it has the highest success rates.
This is a great DIY gift choice for beginners or expert gardeners.
---
Eco Friendly Garden Markers
Add these handmade, personalized gift veggie markers to each row in your beautiful garden. With just one glance you can easily see what vegetable you planted where. No more guessing!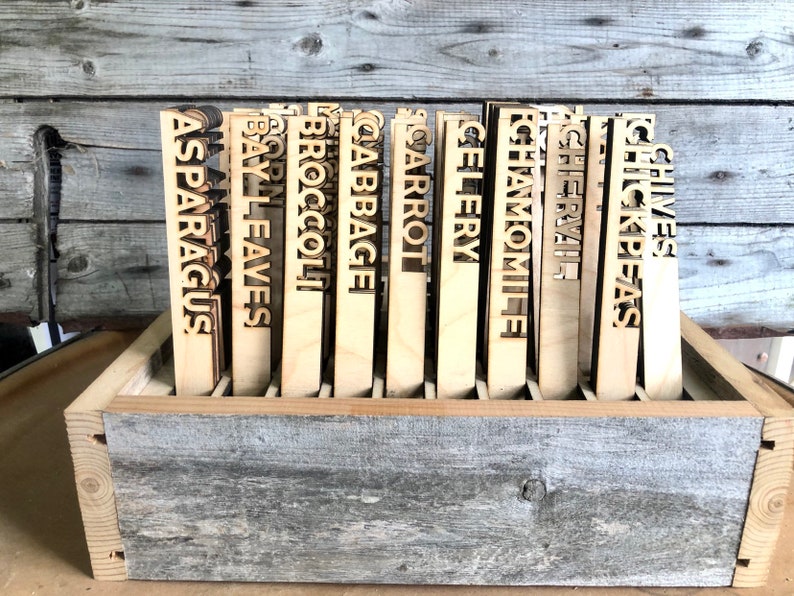 Eco Friendly Vegetable Plant Garden Markers

---
Gardeners Gold Soap Gift
Gardeners Gold Soap-100% Natural Skin Care Bar. Scented with Essential Oils For Gardening Fans
This gardeners gold soap is beautifully packaged in a reusable and recyclable travel tin for easy carrying.
It is handcrafted from premium, natural ingredients and scented with 100% pure essential oils, and has NO harmful synthetic fragrance, preservative, or artificial dyes. It is totally chemical FREE! ?
---
LED Solar Hummingbird Wind Chime
LED Solar Hummingbird Wind Chime, Changing Color Waterproof Six Hummingbird Wind Chimes
This LED Solar Hummingbird Wind Chime will make a beautiful addition to your garden.
The lights will light up automatically at night or when it's dark, featuring a color changing LED bulb, calmly and softly changing from one color to the next. Lasting up to 8 hours when fully charged.
A beautiful gift for any home or garden.
---
Bamboo Gardening Gloves
Breathable Bamboo gardening gloves that fit like a second skin, and therefore a pleasure to wear. Bamboo absorbs perspiration. It keeps your hands cool in summer and warm in winter.
Need to take an urgent call while out in the garden? That's easily done with Pine Tree gardening gloves. They have bare hand sensitivity, and are Touchscreen friendly so you can answer calls on your smart phone or Ipad without ever taking your gloves off! 
Bamboo Gardening Gloves for Women and Men
RELATED POST: More wonderful gardening gift ideas for the avid gardener.
Hand Woven Hummingbird Nest
These Hummingbird nests are handwoven with 100% natural materials, and would look absolutely adorable hanging in your garden.
Made of natural dried hibiscus grass, it is environmentally friendly and degradable, strong and durable, not easily deformed. The birds will love it!
Hand Woven Hummingbird Nest, 2 Pack
---
Personalized Gifts For Organic Gardeners Under $25
A personalized garden trowel will make a wonderful gardening gift. It's a garden tool you will always need and use so why not make it extra special by personalizing it!
---
Cute Vegetable Gardening Gift Ideas
Does your organic gardener like fun jewelry? Then why not get her a set of these vegetable gardening gifts,  matching or not (mix it up a bit) necklace and earrings. They are so colorful and fun.
---
Useful Gifts For Organic Gardeners
Hats are a must when gardening.  With today's ozone layer problems and the harsh sun rays, you need to protect your face and head when in the garden.
Sun Hats for Women Packable Wide Brim UV Protection
---
Gardening Apron Gift Idea
Made from 100% heavy duty cotton fabric, this half apron will come in very handy when carrying your gardening tools around. It has deep pockets to fit just about any gardening tool, therefore keeping your hands free to get on with your fun gardening tasks.
---
Leaf Herb Stripper
Leaf Herb Stripper, Stainless Steel and BPA-Free Plastic
This Leaf Herb Stripper is a fantastic little gadget. It quickly removes leaves from the stems of fresh herbs for effortless food preparation.
It has six different hole sizes to choose from. Simply place the herb stem into the appropriate-sized hole and pull it through to remove the leaves.
Quick and very easy to use, and when you're finished, just pop it in the dishwasher.
---
Unique Gardening Gift Ideas
Just because you stay in an apartment doesn't mean you can't grow your favorite fruit and vegetables.  Certain LED lights can help promote the growth of your indoor plants' leaves and rhizome, protein synthesis, and can assist in blossoming and bearing of fruit.
These LED grow lights are very similar to natural sunlight, and are ideal for all kinds of indoor plants at all growth stages.
LED Grow Light for Indoor Plants
---
The Organic Gardening Planner
This beautiful organic gardening planner is especially designed to help you plan your garden layout, track your seed growth, organize your monthly chores, and stay within your budget to help you save.
It is a digital download with quick access. Download and print out in minutes. No waiting, no fuss! Start getting your garden ready today.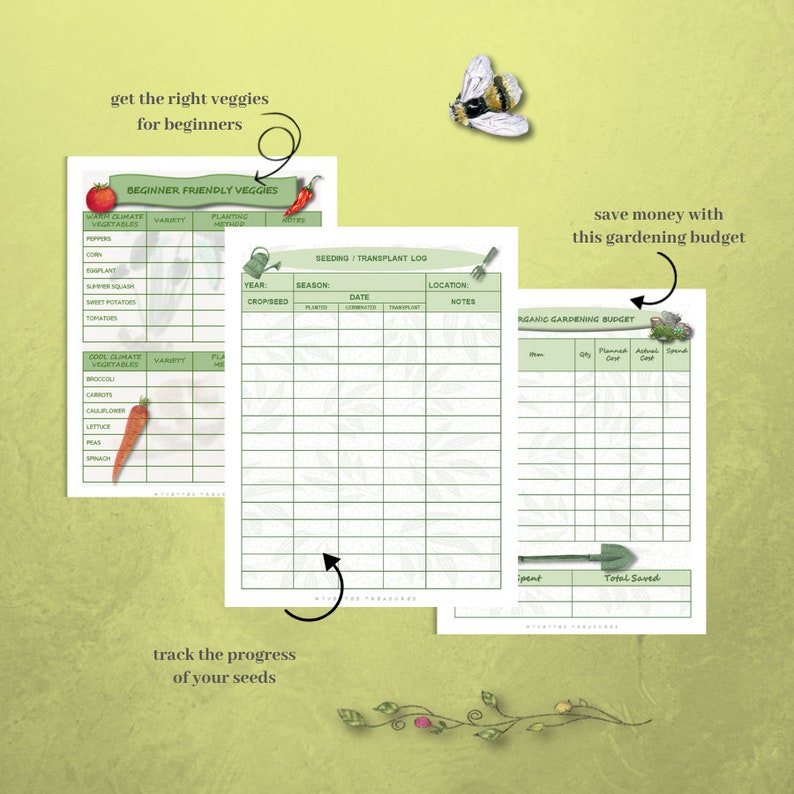 Organic Gardening Planner and Printables

---
Cute Guardians of The Galaxy

Flowerpot
Are you also a Guardians of the Galaxy fan as well as an avid gardener? Well then why not have a bit of both worlds with this ever so cute flowerpot.
Make your living environment more beautiful by growing succulents and flowers in this Groot character from Guardians of Galaxy flowerpot.
Groot Guardians of The Galaxy Succulent Flowerpot
---
Coffee Mug For Garden Lovers
I just love the saying on this coffee mug "To Plant A Garden Is To Believe In Tomorrow!" What an inspiring quote.  This mug can be enjoyed with fond memories for years to come.
---
Fun Gifts For Organic Gardeners
A great organic gardening gift idea for those gardeners who love a cold glass of lemonade while they are gardening away in the hot sun. Use these fun coasters to protect your outdoor furniture from stains.
---
Gifts Organic Gardener Will Love
Every gardener would love a pair of these vegetable socks. After all there's nothing better than wearing one of your favorite hobbies.
These crew socks are super soft, comfy, and loads of fun! They come carded with your choice of quote or message, and in a gift box all ready for gifting.
---
Gardening Tools Keychain
A useful keychain with three distinct charms, a hand trowel, hand garden fork, and watering can. Take your love of gardening wherever you go.
Gardening Tools Keychain for Gardeners
---
An organic themed adjustable apron. It is long lasting and waterproof, perfect for indoor or outdoor use.
When it gets dirty just pop it into the washing machine and you're all ready to go!
---
The Vegetable Gardener's Bible – Gifts For Organic Gardeners
Edward C. Smith is the best-selling author of The Vegetable Gardener's Bible and The Vegetable Gardener's Container Bible. 
For more than 30 years he and his wife, Sylvia, have lived off the grid in Vermont, in a house they built on land they cleared by hand.
Together, the grow more than 100 varieties of vegetables, fruits, and herbs in their 2,000 square feet of gardens and containers.
The Vegetable Gardener's Bible, 2nd Edition: Discover Ed's High-Yield W-O-R-D System for All North American Gardening Regions: Wide Rows, Organic Methods, Raised Beds, Deep Soil
---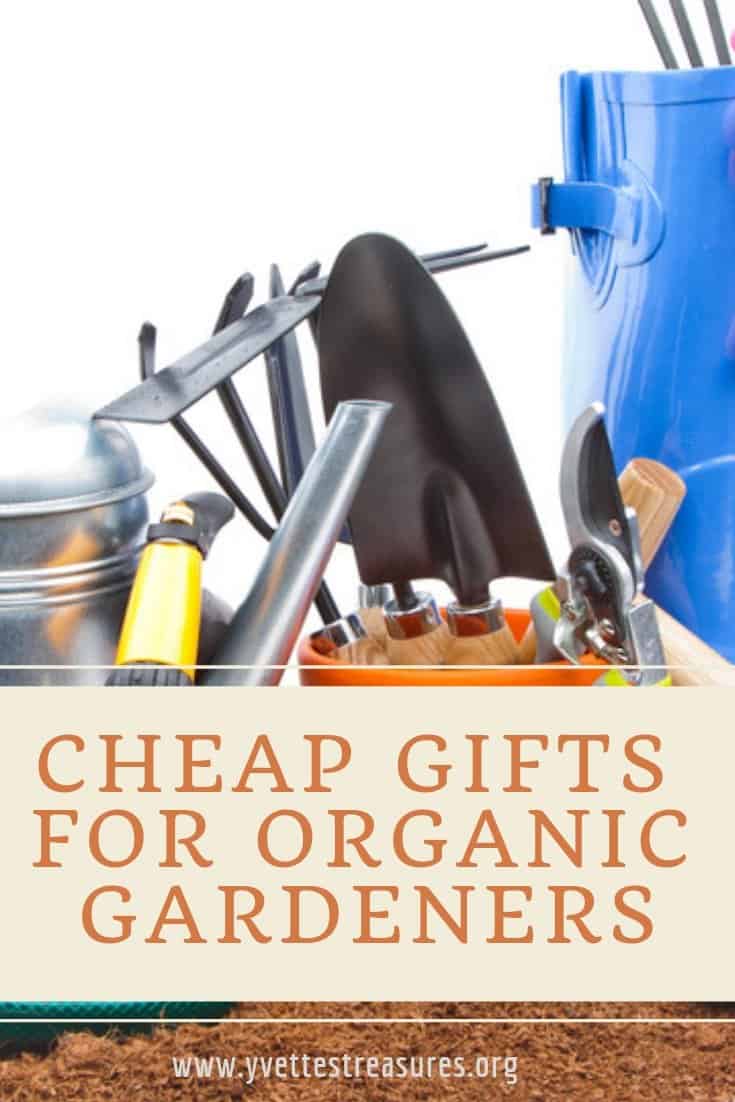 Summary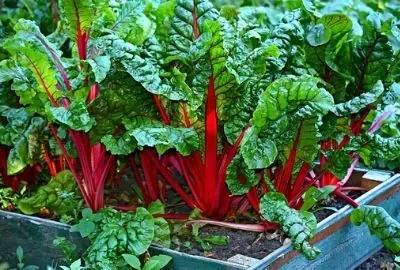 Article Name
25 Of The Best Gifts For Organic Gardeners All Under $25
Description
Best gifts for organic gardeners. Cheap gardening gifts that are affordable and easy to use.
Author