Last updated on
Top Gifts For Organic Gardeners
Looking for gifts for organic gardeners, then you'll love these.  These 15 gifts for organic gardeners are extremely affordable and include ideas for the gardener who loves to get his hands dirty outdoors, who only has a small space on the patio or who loves indoor plants.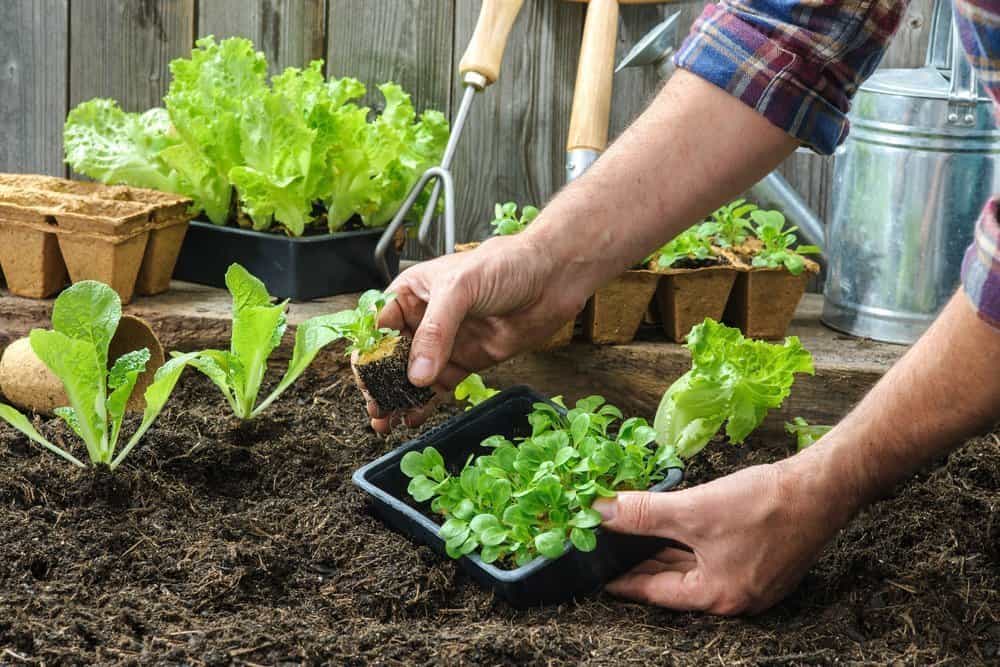 This post may contain affiliate links. I may receive commissions for purchases made through these links with no extra cost to you. 
Gifts For Organic Gardeners

Under 25 Dollars
Organic Rocket Microgreens Growing Kit. Approximately 2000 Seeds. Best Sprouting Set.
This Organic Rocket Microgreens Growing Kit is a great way to save money by growing your own 100% organic herbs and vegetables.
This is the perfect activity, not only for adults, but also for the green-fingered younger generation.
A great way to get your children involved. You will be amazed by how much fun gardening can be.
---
Garden Kneeling Mat
This Heavy Duty Kneeling Mat is made from non-recycled, non-toxic and high density foam.
It provides firm support and protects your knees both indoors and outdoors from rough or sharp elements like stones and rocks.
Even though it is firm, it is also soft enough to help reduce pain on your knees while kneeling on the ground.
Garden Kneeling Mat – High Density Foam – Available in 3 Sizes – Large – Extra Large – Largest & Thickest
Organic Gardening Gifts – Get The Best Gardening Gift Guide HERE!
---
Organic Gardening Gifts – Ladies Fun T-Shirt
As far as organic gardening gifts go, you can't go wrong with a funny gardening t-shirt to show off their hobby.
This shirt is 100% cotton and has a seamless double needle collar with double-needle sleeves and hem with a taped neck and shoulders.
The design is printed with new age printing technology, direct-to-garment. It is printed with a water-soluble and eco-friendly ink.  And this is such a fun color!
Gardening Gift Never Too Old to Play in The Dirt Ladies T-Shirt
---
Salad Seed Starter Kit
Salad Seed Starter Kit – Grow 4 Organic Vegetables from Seeds. Set Contains Growing Pots, Soil, Plant Labels & Guide.
Fun and unusual gift ideas for organic gardeners – this garden kit contains all the tools & equipment for growing a tasty and healthy vegetable garden at home.
With 100% certified organic seeds it has the highest success rates.
This is a great DIY gift choice for beginners or expert gardeners.
---
Gardeners Gold Soap
Gardeners Gold Soap-100% Natural Skin Care Bar. Scented with Essential Oils For Gardening Fans
This gardeners gold soap is beautifully packaged in a reusable and recyclable travel tin for easy carrying.
It is handcrafted from premium, natural ingredients and scented with 100% pure essential oils, and has NO harmful synthetic fragrance, preservative, or artificial dyes. It is totally chemical FREE! 😊
---
LED Solar Hummingbird Wind Chime
LED Solar Hummingbird Wind Chime, Changing Color Waterproof Six Hummingbird Wind Chimes
This LED Solar Hummingbird Wind Chime will make a beautiful addition to your garden.
The lights will light up automatically at night or when it's dark, featuring a color changing LED bulb, calmly and softly changing from one color to the next. Lasting up to 8 hours when fully charged.
A beautiful gift for any home or garden.
---
These gardening gloves are the perfect choice for weeding, planting, picking vegetables and multiple other gardening projects.
The puncture resistant coating reduces cuts and scratches all while providing a super grip and bare hand sensitivity!
They also reduce perspiration, and protect against the heat and cold.
They come in a pack of two and will make great gifts for organic gardeners. Two pairs for $9.90 – you can't get better than that!
---
Keepsake Gifts For Organic Gardeners Under $25
These will make beautiful keepsake gifts for organic gardeners.  A gift they can use and treasure for years to come.

Tin Gift Box, Jewelery and Storage Tin Kit,Home Organizer,Fresh Organic Ashberry Tree Botanical Natural Gardening Plants Illustration
A beautiful eco-friendly tin gift box decorated with organic Ashberry Tree botanical natural gardening plants .
Can be used as a jewelry box, a home organizer for pens and pencils or any other small items you need to keep safe.
Take A Look HERE At The Best Gardening Gifts For Women
---
Useful Gifts For Organic Gardeners
Hats are a must when gardening.  With today's ozone layer problems and the harsh sun rays, you need to protect your face and head when in the garden.
Sun Hats for Women Packable Wide Brim UV Protection
---
Leaf Herb Stripper
Leaf Herb Stripper, Stainless Steel and BPA-Free Plastic
This Leaf Herb Stripper is a fantastic little gadget. It quickly removes leaves from the stems of fresh herbs for effortless food preparation.
It has six different hole sizes to choose from. Simply place the herb stem into the appropriate-sized hole and pull it through to remove the leaves.
Quick and very easy to use, and when you're finished, just pop it in the dishwasher.
---
The Garden Journal
The Garden Journal, Planner and Log Book: Repeat successes & learn from mistakes with complete personal garden records.
This is the journal for everyone who desires to grow something or share the love of cultivating.
The perfect book to keep out on a coffee table for everyone to enjoy and be inspired to garden!
---
Coffee Mug For Garden Lovers
I just love the saying on this coffee mug "To Plant A Garden Is To Believe In Tomorrow!" What an inspiring quote.  This mug can be enjoyed with fond memories for years to come.
---
Organic – Pewter Pendant 
Organic – Pewter Pendant – Organic Food, Natural Produce, Balance and Health, Garden
Quality pendant, Raventree Pewter hand poured from the finest lead free pewter.
Comes with an adjustable, black cotton cord and a lovely worded card.
---
An organic themed adjustable apron. It is long lasting and waterproof, perfect for indoor or outdoor use.
When it gets dirty just pop it into the washing machine and you're all ready to go!
---
The Vegetable Gardener's Bible – Gifts For Organic Gardeners
Edward C. Smith is the best-selling author of The Vegetable Gardener's Bible and The Vegetable Gardener's Container Bible. 
For more than 30 years he and his wife, Sylvia, have lived off the grid in Vermont, in a house they built on land they cleared by hand.
Together, the grow more than 100 varieties of vegetables, fruits, and herbs in their 2,000 square feet of gardens and containers.
The Vegetable Gardener's Bible, 2nd Edition: Discover Ed's High-Yield W-O-R-D System for All North American Gardening Regions: Wide Rows, Organic Methods, Raised Beds, Deep Soil
---