This post may contain affiliate links. I may receive commissions for purchases made through these links with no extra cost to you. See full disclosure.
Last Updated on November 20, 2021 by Yvette's Treasures
Organic Gardening Gifts For Beautiful Gardens
Organic gardeners don't use any synthetic fertilizers or pesticides in their garden.  Instead organic gardening creates thriving garden spaces that are built on a foundation of soil health and plant diversity.  Any gifts that you buy for the organic gardener should respect the natural ecosystem and tread lightly upon the earth.  I've put together a great list of organic gardening gifts that will delight the avid organic gardener.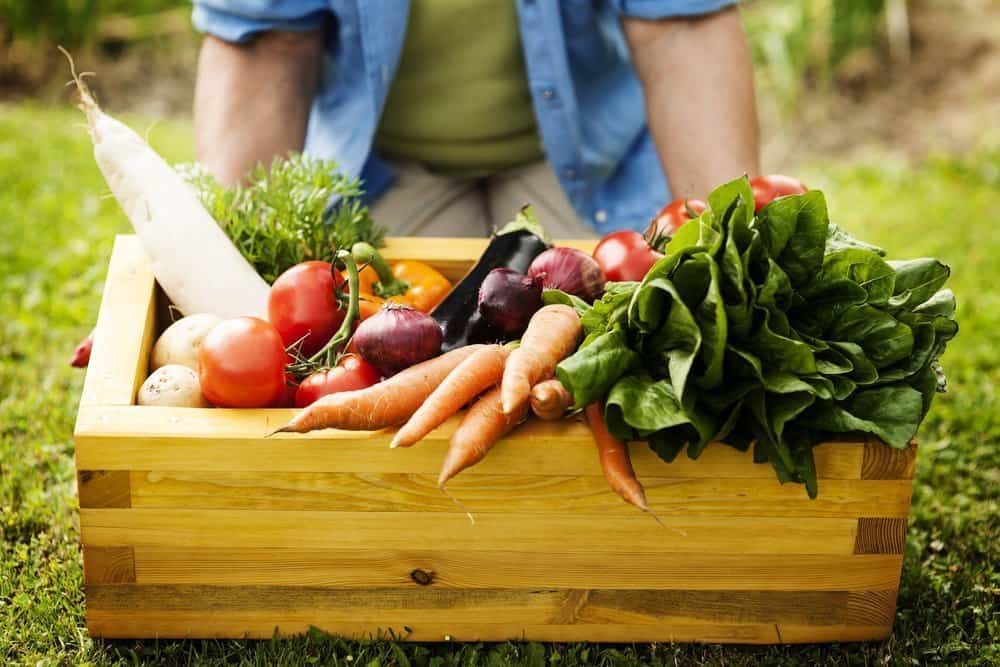 Best Gifts For Organic Gardeners
Indoor Herb Garden Starter Kit – Organic, Non GMO Herb Seeds – Basil Thyme Parsley Cilantro Seed, Potting Soil, Pots, Scissors – DIY Grow Kits
A unique idea for organic gardening gifts – 100% USDA herb seed starter grow kit containing premium organic seeds for growing herb plants and indoor gardening.
Also included is a real wood grow gift box, a pair of shears, 4 burlap grow bags with waterproof lining, 4 bamboo plant markers and 4 potting soil discs.
This indoor herb growing kit makes a fun gift for women or men, the perfect organic gardening gifts for gardeners, cool anniversary gifts for couples, vegan or vegetarian gifts.
Also a great kitchen gift for housewarming and DIY for kids who love gardening.
---
7 Piece Garden Tool Set 
7 Piece Garden Tools Set – 5 Ergonomic Gardening Steel Tools,Includes Cultivator,Trowel,Weeder,Weeding Fork, Transplanter,Folding Stool and Detachable Tool Bag
  This 7 – piece tool set makes a great gift for an organic gardener. It's ergonomical and soft rubberized handles can reduce hand and arm fatigue.
The garden tools are easily stowed in the outside pockets to be near at hand while other garden items can be stored in the attached zippered tote.
The tool bag can easily be removed from the seat should you prefer not to sit. The folding stool is not too high making it easy to sit and weed or plant.
It is portable and light making it easy to carry around the garden when needed.
---
Composting Tumbler Bin
This elegantly designed, all-in-one, outdoor composting system combines a compost tumbler drum with a compost tea maker base.  It is made from food safe, BPA and rust free materials.
The drum rotates on top of the base to create solid compost, and if you choose to do so, the base allows you to collect the excess liquid from the drum as compost tea, a precious liquid fertilizer.  BONUS!  No assembly needed.
The beautiful, compact design of the Envirocycle composter allows you to proudly place it on your balcony, deck, patio or porch and it will fit in perfectly.
Envirocycle The Most Beautiful Composter in The World, Made in The USA, Food Safe, BPA and Rust Free, No Assembly Required
---
Backyard Compost Thermometer – Organic Gardening Gifts
Anyone involved with gardening knows just how important a compost thermometer is.  This essential tool will tell you when it's time to turn the pile. The REOTEMP compost thermometer is accurate and durable. 
It is hermetically sealed allowing you to leave it in the compost pile over night without damaging it. It also comes with composting instructions to help you get started.  This tool is an awesome gift ideas for organic gardeners.
REOTEMP Backyard Compost Thermometer
Take A Look HERE At The Best Gardening Gifts For Women
---
Gifts For Organic Gardeners – A Kitchen Compost Bin
EcoCrock Counter Compost Bin
The EcoCrock is a modern ceramic countertop composter that fits neatly into narrow spaces and was designed with an oval opening to make tossing those unused bits easy.
It comes with 2 disposable natural charcoal filters that absorb odors, keeping your kitchen smelling fresh.
Clean up takes just a few seconds. Simply rinse bucket with warm water, and dry. No fuss, no mess and it looks so cute on the counter!
---
Unique Gardener Gifts – Newspaper Pot Maker
Carrot Design Newspaper Pot Maker for DIY Biodegradable Seedling Starter Pots
One of the organic gardening gifts is this biodegradable pot maker.
This little wooden tool is perfect for making seed planting pots.
Kids just love making biodegradable pots out of newspaper and watching seeds sprout.
---
Worm Factory 360 WF360B Worm Composter
Composting with worms allows you to turn kitchen scraps, paper waste and cardboard into nutrient-rich soil for your plants. The Worm Factory 360 composting system has a thermo siphon air flow design, which increases the composting speed.
Now you can produce compost much faster than traditional composting methods. This system allows you to enjoy organic vegetables, fruits, and flowers grown with the help of your kitchen scraps.
Worm Factory 360 WF360B Worm Composter, Black
---
The Backyard Homestead
The Backyard Homestead: Produce all the food you need on just a quarter acre!
This comprehensive guide to homesteading provides all the information you need to grow and preserve a sustainable harvest of grains and vegetables.
With easy-to-follow instructions on canning, drying, and pickling, you'll enjoy your backyard bounty all winter long.
---
Best Gifts For Organic Gardeners All Under $25
The Gardener's Friend Pruners
The Gardener's Friend Pruners, Ratchet Pruning Shears, Garden Tool, For Weak Hands, Gardening Gift For Any Occasion
A gardener's friend – the perfect gardening shears, especially if you have a weak grip or hand pain from Arthritis.
My mom is 78 and she suffers from Arthritis, but she still insists on working in her garden. She absolutely loves these!
The unique and effective ratchet mechanism uses leverage to make cuts with a fraction of the effort of conventional pruners.
These gardening shears have an ergonomic design that makes handling and using them pain free, safe and very simple.
Great organic gardening gifts for grandma, mom or anyone that doesn't want to battle when pruning.
---
Outdoor Gardening Organic Greenhouse – Organic Gardening Gifts
This outdoor organic greenhouse is built with a strong frame and a heavy-duty powder coated stell.
It is reinforced with a green PE plastic cover which prevents heat from dissipating, and protects plants and seedlings from elements of weather and climate. It is 100% waterproof and no tools are required for assembly.
Large Walk-in Greenhouse With PE Cover , Outdoor Gardening Organic Greenhouse For Grow Seeds 3 Tiers 6 Shelves
---
Women's Waterproof Rain and Garden Shoe
Sloggers Women's Waterproof Rain and Garden Shoe with Comfort Insole
With so many positive reviews and known as America's #1 backdoor shoe, you can't go wrong with this Sloggers garden shoe.
It has "All-Day-Comfort" insoles for maximum comfort and their signature deep lug tread for great traction. They are also so easy to clean.
Just hose or wipe with a wet cloth. Remove the insole, soak and air dry ready to use again.
They come in many colors and designs, but I quite like this pansy one.
---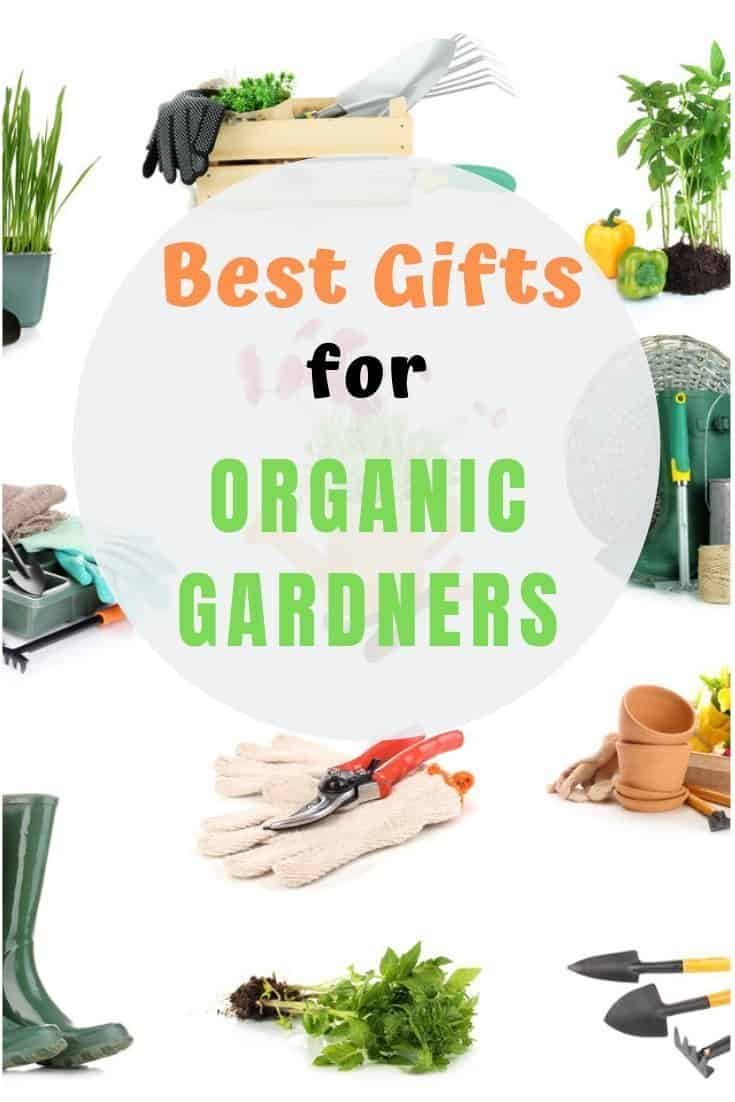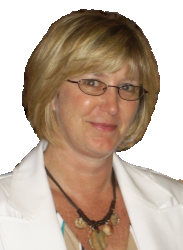 Latest posts by Yvette's Treasures
(see all)