This post may contain affiliate links. I may receive commissions for purchases made through these links with no extra cost to you. See full disclosure.
Last Updated on March 1, 2020 by Yvette's Treasures
Best Camper Van Gift Ideas For Outdoor Lovers
My family loves the outdoors and we're avid campers, but we had never camped in a camper van before.  We got our first taste a short while ago when our friends lent us theirs.  I must say, it was a great experience. You can certainly do more when it rains.  Because we had such a great time, I thought I'd put together a list of affordable camper van gift ideas for friends and family that also enjoy spending time outdoors.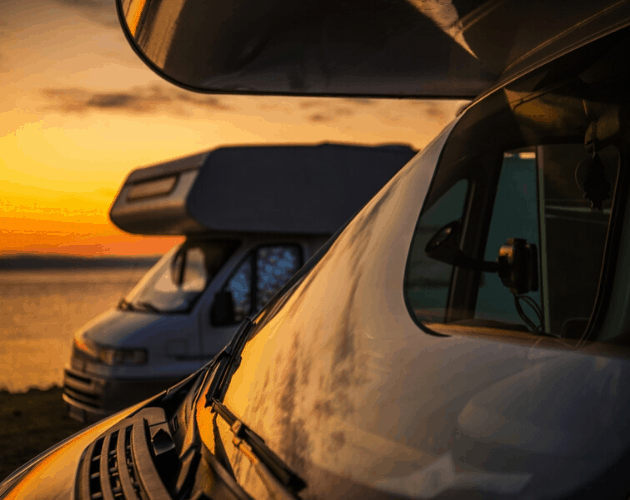 This post may contain affiliate links. I may receive commissions for purchases made through these links with no extra cost to you.
RV Camper Gift Ideas
Natural Life Camper Van Folk Mug – 16 oz, Fun, Cute, 3D Ceramic Retro Bus Mug With Handle
This fun, ceramic retro bus mug will make a wonderful gift for campers. It's cute, colorful and hand sculpted, made with love and care so that the paint colors will not fade or wash away.
---
RV Camper Van Earrings
RV Pick-up Camper Van Earrings with Gift Box and Organza Pouch
Adorable, casual RV pick-up earrings that are comfortable to wear and hand crafted to last.
---
Square Throw Pillow Cover – Camper Van Gift Ideas
RV Decor Cotton Linen Square Throw Pillow Cover with Quote Home is Where You Park It
A durable and environmentally friendly cotton linen throw pillow cover with a hidden zipper for easy washing.
---
Funny Campers Hoodie
Tstars Weekend Forecast Camping with Wine Funny Gift Women Hoodie X-Large Gray
When is comes to camper gift ideas, this fun campers hoodie is guaranteed to keep you warm when sitting around the camp fire telling scary stories. It is a classic, comfortable fit and comes in a number of different colors.
---
Reversible Sun Hat
Toddler Kids Sun Protection Reversible Bucket Hat for Boys and Girls
Here's a cheeky one.  A UV protection, reversible sun hat perfect for boys or girls when they are playing games outside or down at the beach.
---
Cool Camper Van Gift Ideas
Happy Camper Keychain, My Happy Place Key Chain, Camper Jewelry Gift for Men and Women
Keep all your camper keys on this retro RV camper keychain. The perfect gift for campers, RV owners or anyone that enjoys the outdoors.
---
☑  Click For Some Great Camping Gift Ideas For Kids
How To Live In A Van And Travel – RV Camper Gift Ideas
How to live in a van and travel: Live everywhere, be free and have adventures in a campervan or motorhome
Imagine being able to live wherever you want, travelling the world whilst having everything you need with you in your own cozy home on wheels.
A very informative read with plenty of entertaining anecdotes and answers to every question you might have about travelling in a campervan.
---
Hanging Garbage Bin
Spill-Proof Hanging Garbage Bin with Odor Blocking Technology, Removable Liner & Storage Pockets
This portable garbage can is a great camper gift idea.  It includes a vinyl leakproof/removable/washable trash liner for odor-free use and mess-free cleaning!
It also includes hooks for holding your own optional disposable bags inside the waste basket for even more convenience. Just hang it on the camper van door so it's easily accessible. 
---
Camping Rules
Primitives by Kathy Rustic Brown Box Sign, 6 x 8, Camping Rules
I love this one! Who doesn't like camping rules that are fun and relaxing? A great gift to get a friend who has just bought a camper van.
---
Camping Dish Set 12 Piece
4 Dinner plates, 4 salad plates and 4 bowls each designed with camper art work. Dishwasher safe, and comes in a reusable box with handle.
---
LED Reading Light
Led Wall Light 12V LED Spot Reading Light Switch Camper Van
This is a wonderful camper van gift ideas for those who love reading. The flexible arm of the reading light allows for unlimited light direction needs, classic design, and soft illumination without glare.
The light spreads evenly and the color temperature of the light is 6000k natural light, making it perfect for reading for a long time without visual fatigue.
---
Great Campervan Gift Ideas
RV State Stickers United States – Travel Camper Map RV Decals for Window, Door, or Wall ~ Includes 50 State Decal Stickers with Scenic Illustrations
Are you about to embark on the journey of a lifetime? Why not commemorate each stop on your RV adventures with this set of United States stickers with map. it is made of clear, conformable vinyl. You can apply it to a window or wall and it  won't damage the surface.
---
☑  Check Out The Ultimate Guide To Gifts For People Who Love Camping
A Cool Mini Motorhome Toy
Cool Mini Motorhome Toy Die-cast Pullback Recreational Vehicle Pull Back RV with DIY Furnitures Holiday Camper Van Model for Kids
Kids will have great fun with this mini motorhome toy. Just like mom and dad's big motorhome.  Rearrange the furniture inside and disassemble the side and roof of the camper van for even more fun.
---
Bamboo Folding Table
Bamboo Folding Table with Carry Bag 4 Fold Heavy Duty Adjustable Height Aluminum Frame Camping Table
Every camper needs a sturdy camping table just outside the camper van. It's perfect for putting your meat or utensils on ready for the BBQ. It saves you from having to go in and out of the camper.  Everything you need is right there and readily available.
---
Travel Trailer Cover
Camco ULTRAGuard Class C/Travel Trailer Cover
This travel trailer cover will make a great anniversary gift for your other half. It is made from heavy-duty polypropylene fabric sides and has a self-adjusting hold down strap system. It comes in all sizes to fit just right. 
---
My Thoughts On Camper Van Gift Ideas
I hope you've found something that you like from my list of camper van gift ideas. I tried to cover funny, useful and just plain cool to have.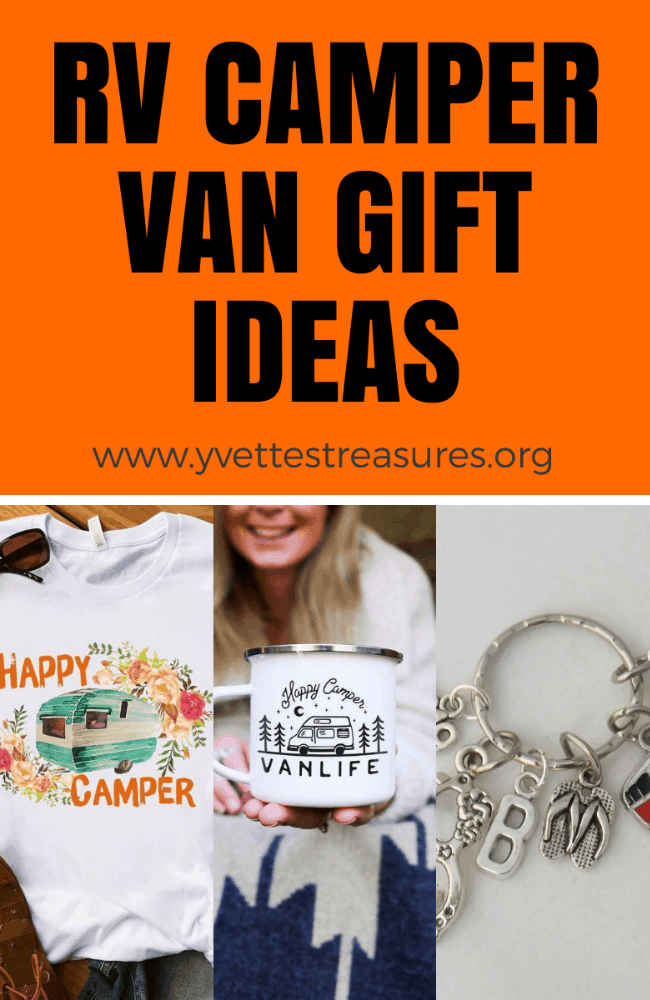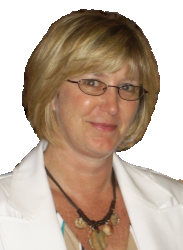 Latest posts by Yvette's Treasures
(see all)
Summary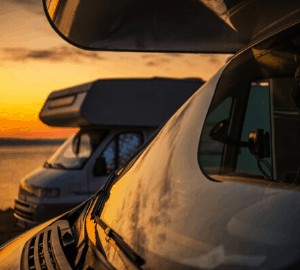 Article Name
Camper Van Gift Ideas That Are Affordable And Fun
Description
My family loves the outdoors and they love to camp so I put together this great list of camper van gift ideas just for you. They are absolutely affordable and loads of fun.
Author