This post may contain affiliate links. I may receive commissions for purchases made through these links with no extra cost to you. See full disclosure.
Last Updated on March 24, 2022 by Yvette's Treasures
Easter Beauty Gifts For Teens and Tweens
Filling Easter baskets is one of my favorite things to do ….right up there with Christmas stockings. I've always loved putting lots of small gifts together to make it fun and exciting for the receiver.  Today I've decided to do something a little different and focus on Easter beauty gifts especially for teen girls.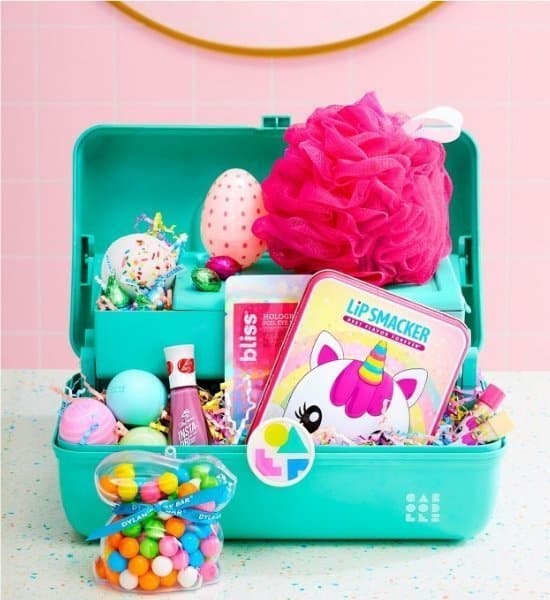 Create your own beautiful Easter basket filled with lots of special Easter beauty gifts that teen girls will love. Here are a few beauty gift ideas great for filling your basket.
Easter Gift Basket Ideas For The Beauty Queen
First things first….choose your favorite Easter gift basket to fill up with all your beauty gifts. Your teen will absolutely adore any one of these.
This white and pink Easter pamper hamper is so pretty. It will make a wonderful Easter gift idea. And she can always use the basket afterwards.
White Round Willow Gift BasketBUY NOW
---
Sticking with the Easter makeup gifts idea why not try something a little different and put all your Easter gifts into one of these cute on-the-go cosmetic retro makeup cases. It comes in many colors, but I quite like this bubblegum marble effect.
This way not only does she get all the wonderful goodies inside, but she also gets to keep the cosmetic case,  being the perfect place to keep all her Easter makeup gifts.
Caboodles On-The-Go Girl Retro Case, Bubblegum MarbleBUY NOW
---
Another wonderful idea is to personalize her basket with her name making it extra special. This Easter basket liner is super fun and a great keepsake.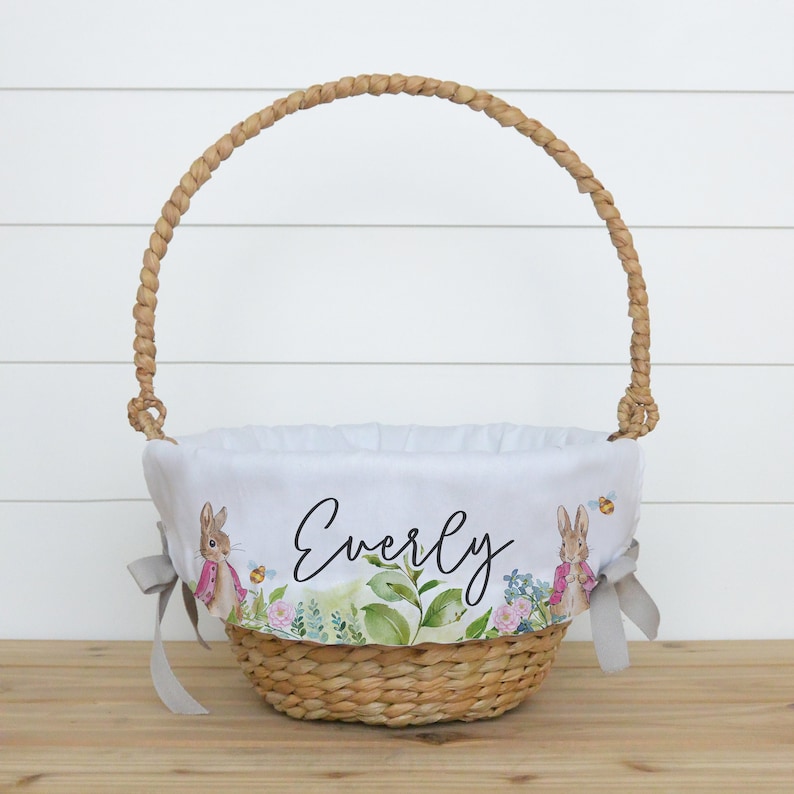 Flopsy Personalized Easter Basket LinerBUY NOW
---
Easter Beauty Gifts For Her Nails
Beautiful Easter pastel gel nail polish set with soft pastel colors. A great Easter decorations nail art gift idea.
Pastel Gel Nail Polish Set For EasterBUY NOW
---
Easter Nail Art Stickers
Looking for a fun and festive way to celebrate Easter? Take a look at these adorable Easter Nail Art Stickers! They come in a variety of designs, including Easter eggs, bunnies, baskets, chicks, and candy.
They're perfect for DIY nail art projects with your friends. Plus, they're made of non-toxic environmentally friendly paint, so you can feel good about using them.
Easter Nail Art Stickers DecalsBUY NOW
---
Funny Bunny Piggy Paint…I know, strange hey? 100% Non-toxic,  natural ingredients make Piggy Paint nail polish virtually odorless compared to solvent-based alternatives. The perfect gift to add a touch of glamour to your style without harming the environment.
Piggy Paint 100% Non-toxic Girls Nail PolishBUY NOW
---
Unique Nail Salon with Portable Stamper
I know this gift might be a little bit big for your Easter basket, but I absolutely love it and just had to add it as a favorite. This Unique Metallic Nail Salon comes with a portable stamper, how cool is that?
This salon features 5 design pods, including 4 exclusive metallics,  4 nail polish colors, a dryer, storage and a removable stamper. You can stamp and scroll personalized mani-pedis using the 200 icons included in the kit.
Mix and match the nail art kit's pods and stamp classic designs on your toes or nails. The portable nail stamper is perfect for custom messages, just type in letters to create unique designs.
So get creative and have fun with your nails with the Unique Metallic Nail Salon with Portable Stamper!
Unique Metallic Nail Salon with Portable StamperBUY NOW
---
Lip Smacking Easter Beauty Gifts
Welcome to spring! This Bunny-shaped lip balm is perfect for keeping your lips soft and moisturized. The carrot cake flavor is delicious and will satisfy your dessert cravings.
The classic, conditioning formula will smooth and moisturize your lips. Lip Smackers help make your lips glossier, so you can keep them looking soft and shiny. Plus, they help prevent chapped and cracked lips. So hop into spring and add this adorable Bunny Rabbit Moisturizing Lip Balm to your Easter pamper hamper!
Lip Smacker Moisturizing Lip CareBUY NOW
---
The Piggy Paint Non-Toxic Girls Lip Gloss is natural and makes the perfect Easter makeup gift for lil' glam girls who want to feel like they're grownups.
With yummy, fruity scents and face shimmers that add shiny shimmer and a hint of pink and purple color, this set is sure to please. The cherry on top? The yummy strawberry lip gloss that adds pink sparkle and moisture to your lips.
Best of all, it's free of petrochemicals or parabens. All fun and NO harsh chemicals to worry about!
Piggy Paint Non-Toxic Girls Lip Gloss, Lil' Glam Girl KitBUY NOW
---
Looking for a lip balm that will tantalize your taste buds as well as keep your lips soft and hydrated? Look no further than the eos Shea Lip Balm in Honey Apple flavor.
This lip balm is infused with natural honey and apple flavors to give you a refreshingly sweet taste with every application. Plus, it contains Shea butter, coconut oil, jojoba oil, and beeswax to help keep your lips healthy and moisturized all day long.
And let's face it, the round shape makes it look so darn cute, and it will easily fit into any teenager's Easter gift basket.
eos Super Soft Shea Lip BalmBUY NOW
---
Now here is an Easter gift for the teenager who has a cool sense of humor, check out the Bunny Farts lip balm. Your teen and her friends will have such a good giggle with this lip balm made from Shea butter, Coconut oil, Beeswax and Vitamin E.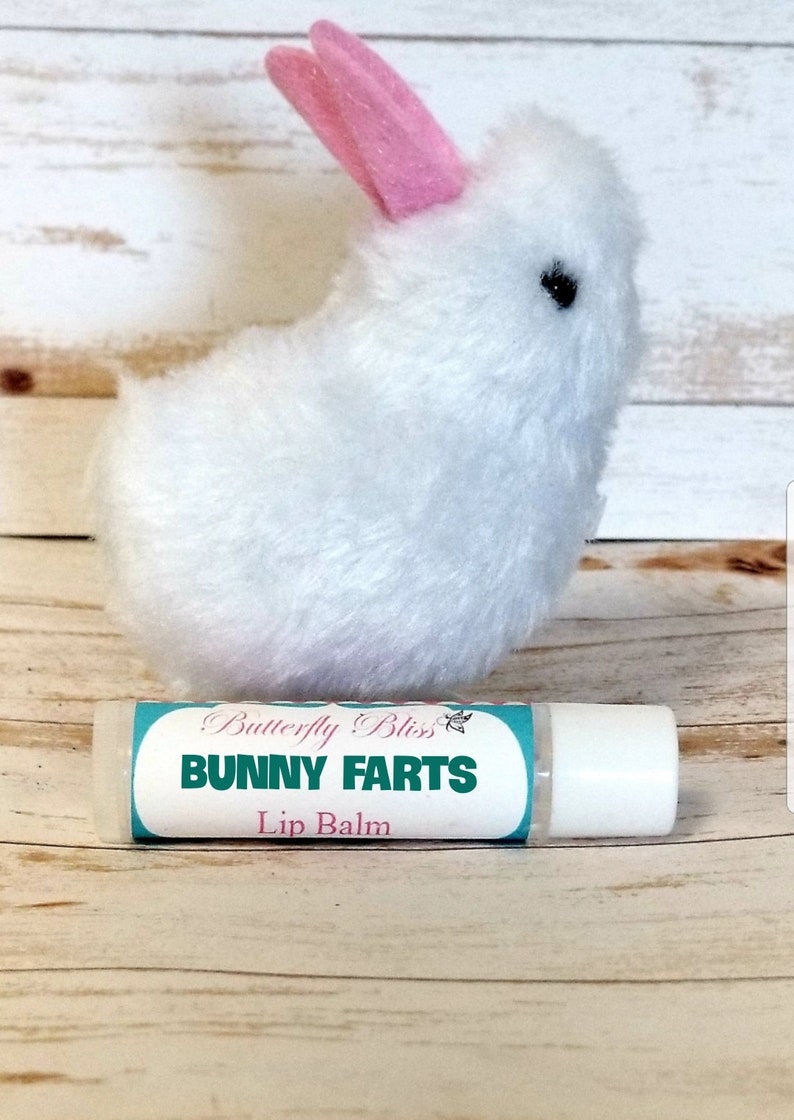 Bunny Farts Lip BalmBUY NOW
More Beauty Gift Basket Ideas For Teen Girls
Easter Bath Gifts
Any one of these Easter bath gifts would be a welcomed surprise in your teens Easter basket.
These Easter Bunny Shower Steamers are the perfect way to get ready for Easter! They're scented with a refreshing blend of sweet orange and lavender pure essential oil, and come in a pack of six 1 oz. steamers. They're also very cute, so they'll make a great addition to your Easter pamper hamper!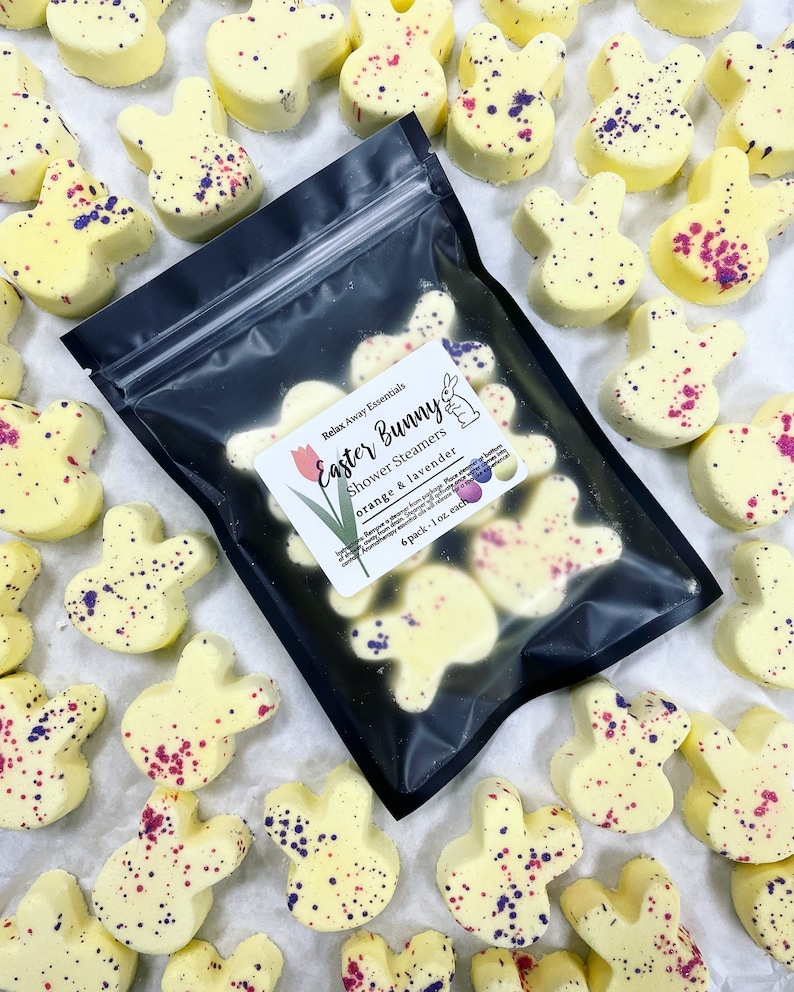 Easter Bunny Shower SteamersBUY NOW
---
What a brilliant gift idea, so creative and fun! These Easter carrot bath salts have a relaxing soft spring floral scent, and will soften your skin. Making you feel relaxed and spoilt.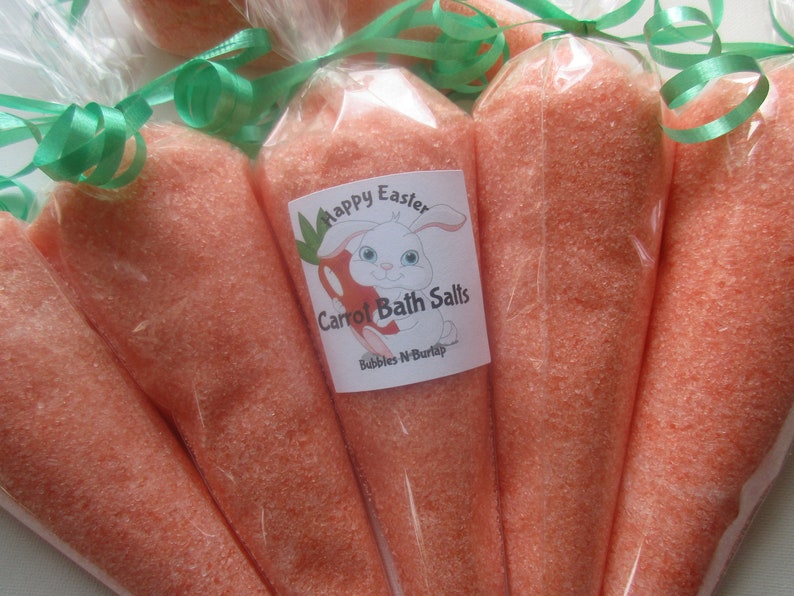 Easter Carrot Bath SaltsBUY NOW
---
These beautiful Golden Egg Bath Bombs are handcrafted with natural, organic ingredients and each one comes with its own special story.
Just add one to your bathtub and let the fizzy goodness work its magic. You'll be feeling refreshed, relaxed, and rejuvenated in no time. They also come beautifully packaged ready for gifting.
Golden Egg Bath BombsBUY NOW
---
There are five bunnies in each set of these cute bath soaps and they come in pink, blue, green, yellow, and purple. Each soap is approximately 2 oz in size and 3″ x 2″ x 1″. They are scented in the fun and playful scent of "Jelly Beans".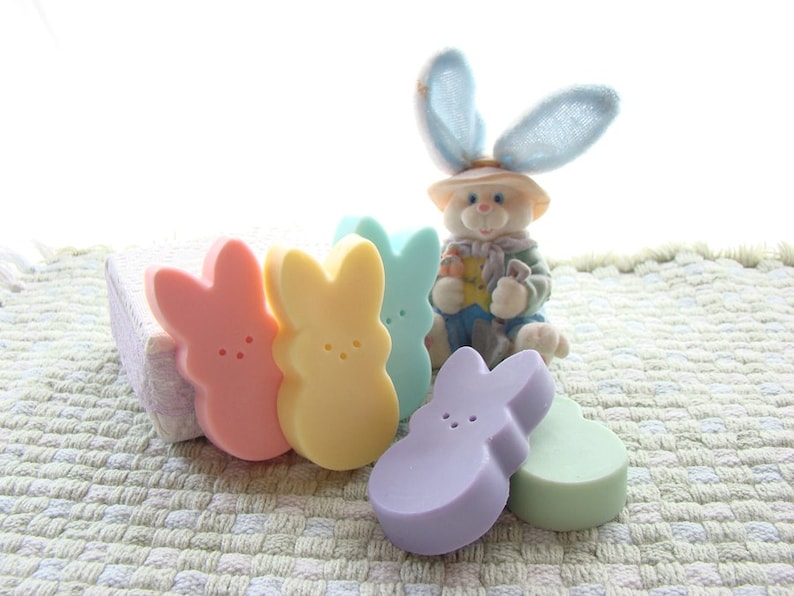 Cute Easter SoapsBUY NOW
---
Pamper Yourself With These Beauty Gift Basket Ideas
Any Easter gift basket for teen girls is not complete without a little Easter pampering and cute gifts. 
Pretty Easter hair clips perfect for wearing on Easter morning for the church service and for lunch with family and friends later on.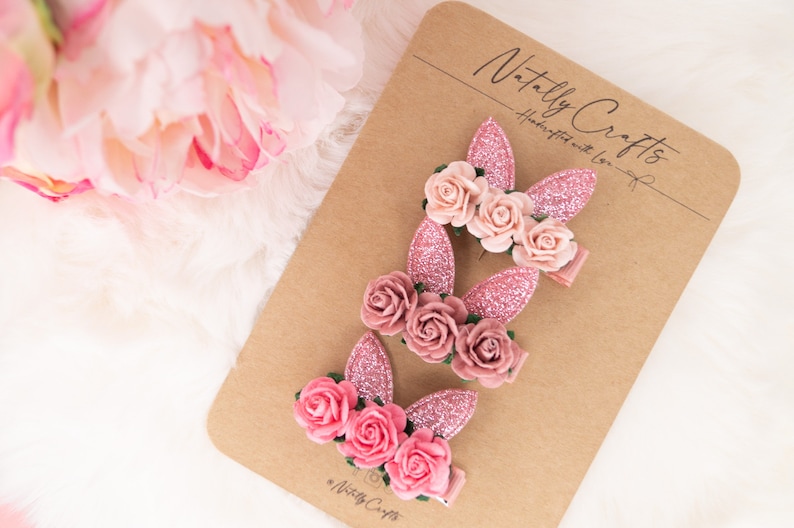 Easter Hair ClipsBUY NOW
---
Another way to keep your hair neat is with the colorful Easter egg scrunchie. It's also very fashionable.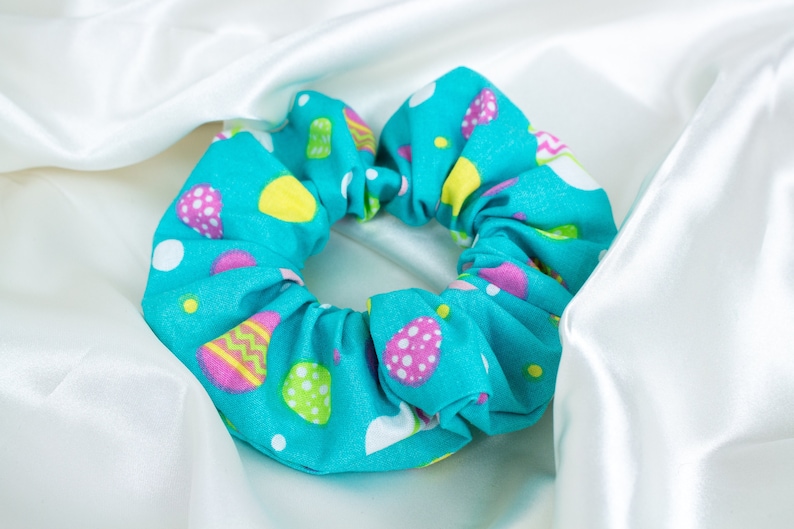 Easter Eggs ScrunchieBUY NOW
---
These fun animal character spa face masks are great for keeping teenagers skin clean from any impurities in the air. They also moisturize and lift the skin making it feel smoother and softer.
Epielle Character Sheet MasksBUY NOW
---
Light Pink Easter Gift Box
A rare Easter find consisting of 5 Easter lip balms, 2 scrunchies, 2 hand creams, an Easter mug, a chocolate marshmallow bunny, an assortment of Heaney kisses, an assortment of Dove chocolates, a soap bar and a beautiful "Happy Easter" card that you can customize to make the gift basket even more special.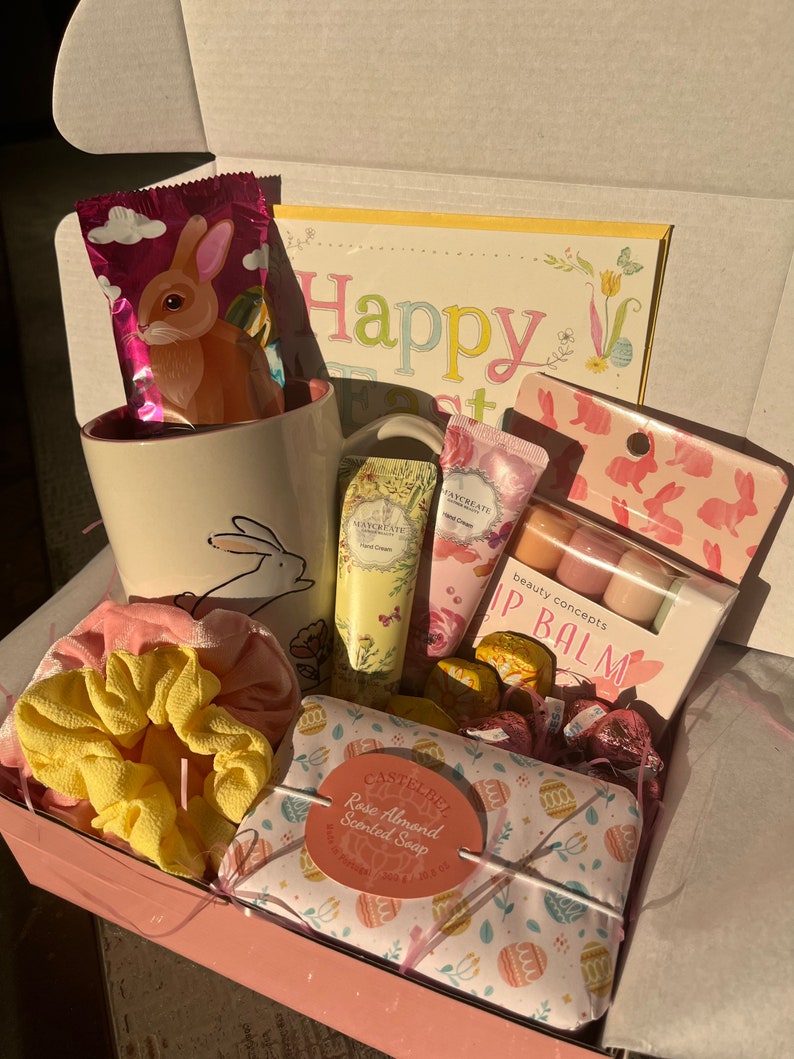 Light Pink Easter Gift BoxBUY NOW
---
Easter Candy Bouquets
Personalize these Easter candy bouquets with your very own message.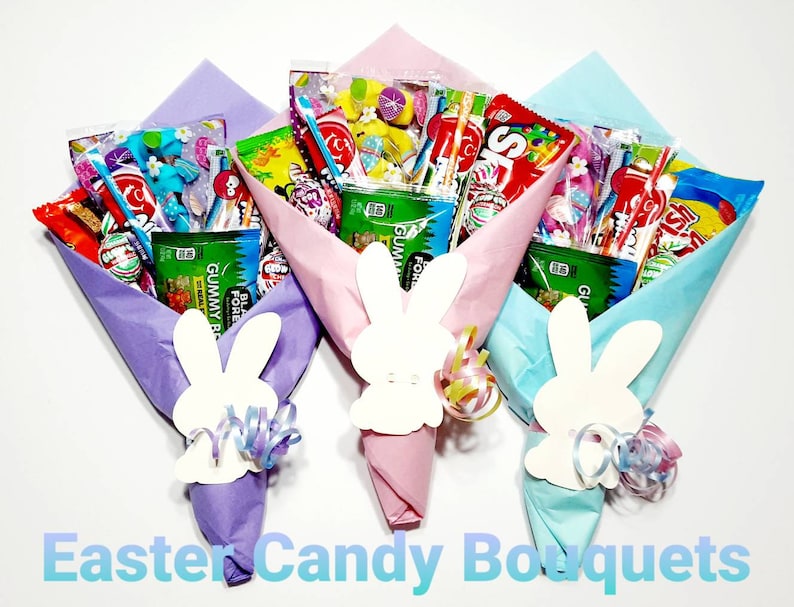 Easter Candy BouquetsBUY NOW
---
Yummy Easter Gift Baskets For Teen Girls
Well, you've chosen your Easter basket, you've selected your Easter beauty gifts, and now it's time to add the chocolate because no Easter gift basket is ever complete without the chocolate – after all – is that not what Easter is all about? 
Girls, the Easter Egg hunt has just begun – let's have some FUN!
Dove Easter AssortedBUY NOW
Cadbury Mini EggsBUY NOW
Reese's Peanut Butter Creme EggBUY NOW
Hershey's Milk Chocolate EggsBUY NOW
Lindt Gold Foiled Milk ChocolateBUY NOW
Russell Stover Marshmallow EggBUY NOW
13th Birthday Gift Ideas – Cool 13th Birthday Gift Ideas For Girls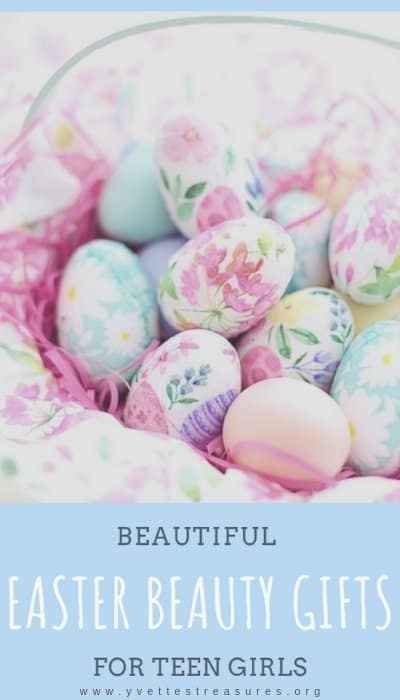 Other Easter Related Posts You Might Enjoy!
11 Super Easy DIY Crafts For Kids
Creative Easter Gift Ideas For Kids
Chic Easter Gifts Adults Will Love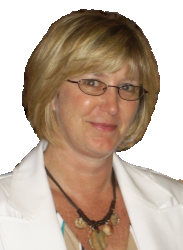 Latest posts by Yvette's Treasures
(see all)
Summary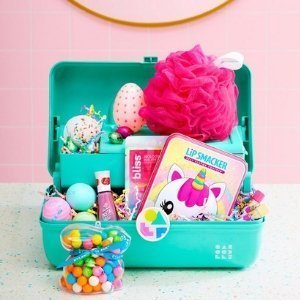 Article Name
Easter Beauty Gifts (Teen Girls Will Love)
Description
Visit us for the BEST Easter beauty gifts online. We have fabulous ideas especially for Teen Girls. You won't be disappointed! Great beauty gifts for teens.
Author