This post may contain affiliate links. I may receive commissions for purchases made through these links with no extra cost to you. See full disclosure here.
Last Updated on April 14, 2019 by Yvette's Treasures
Easter Beauty Gifts For Tweens
Filling Easter baskets is one of my favorite things to do ….right up there with Christmas stockings. I've always loved putting lots of small gifts together to make it fun and exciting for the receiver.  Today I've decided to do something a little different and focus on Easter beauty gifts especially for teen girls.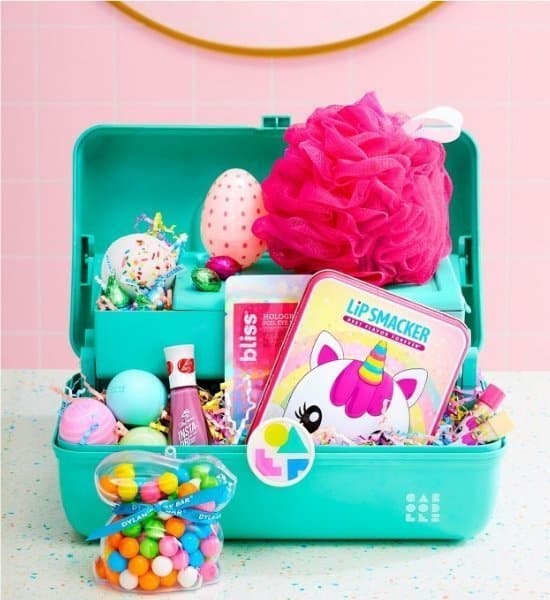 This post may contain affiliate links. I may receive commissions for purchases made through these links with no extra cost to you.
Create your own beautiful Easter basket filled with lots of special Easter beauty gifts that teen girls will love. Here are a few beauty gift ideas great for filling your basket.
Easter Gift Basket Ideas For The Beauty Queen
First things first….choose your favorite Easter gift basket to fill up with all your beauty gifts.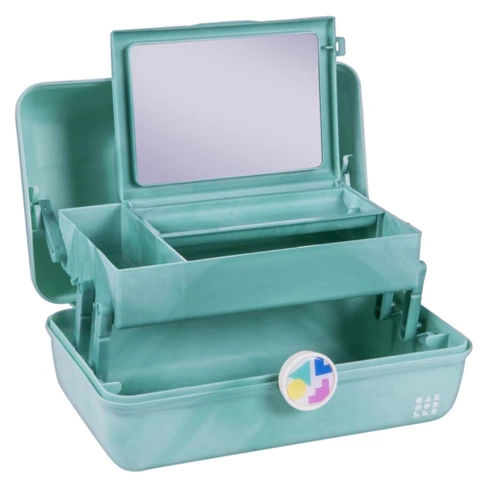 On The Go Makeup Case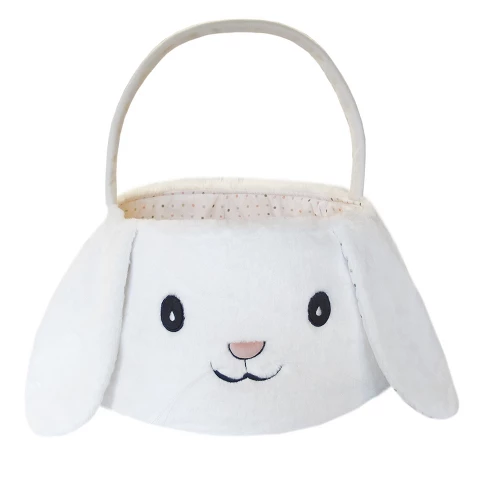 Easter Plush Bunny Basket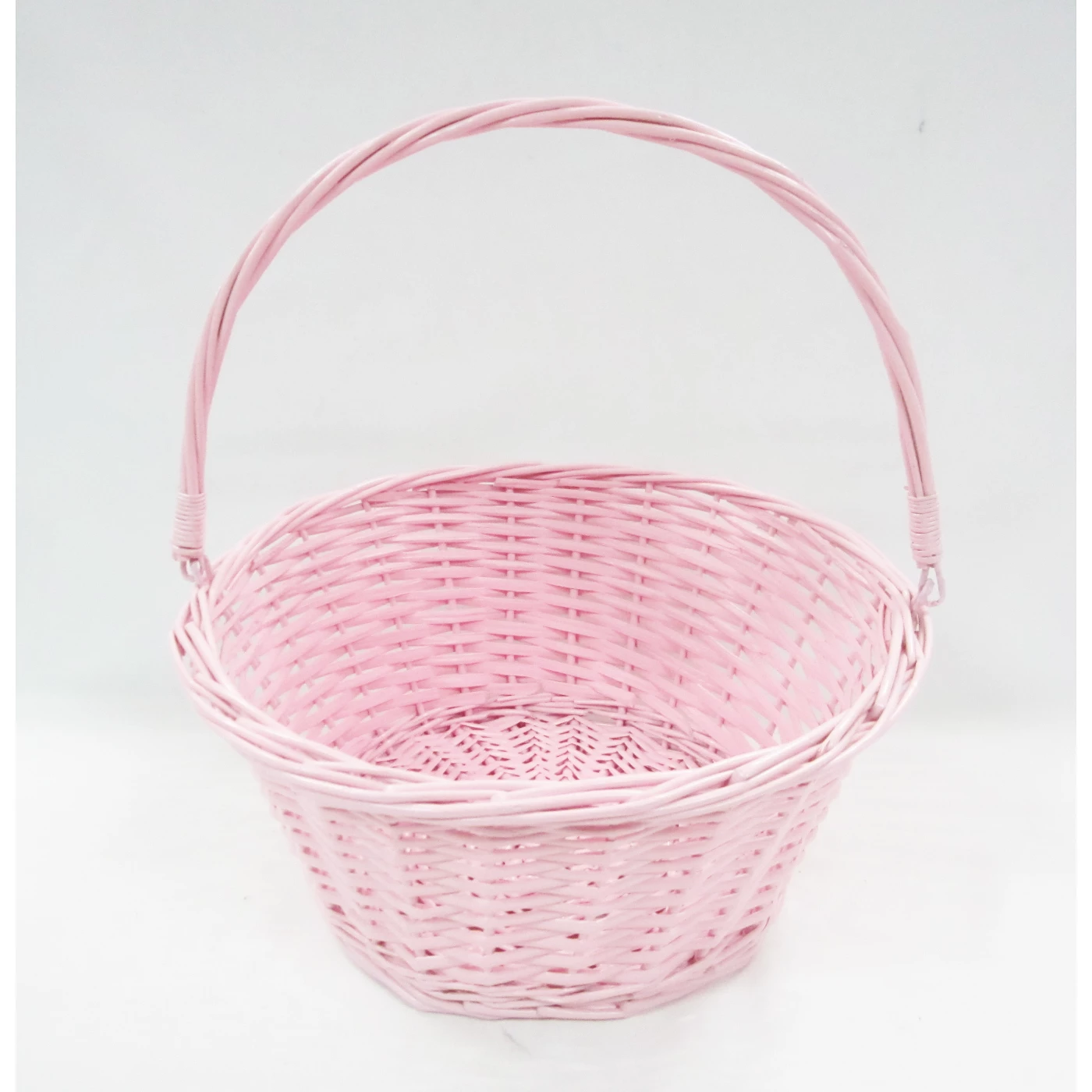 Willow Easter Basket

---
Easter Beauty Gifts For Her Nails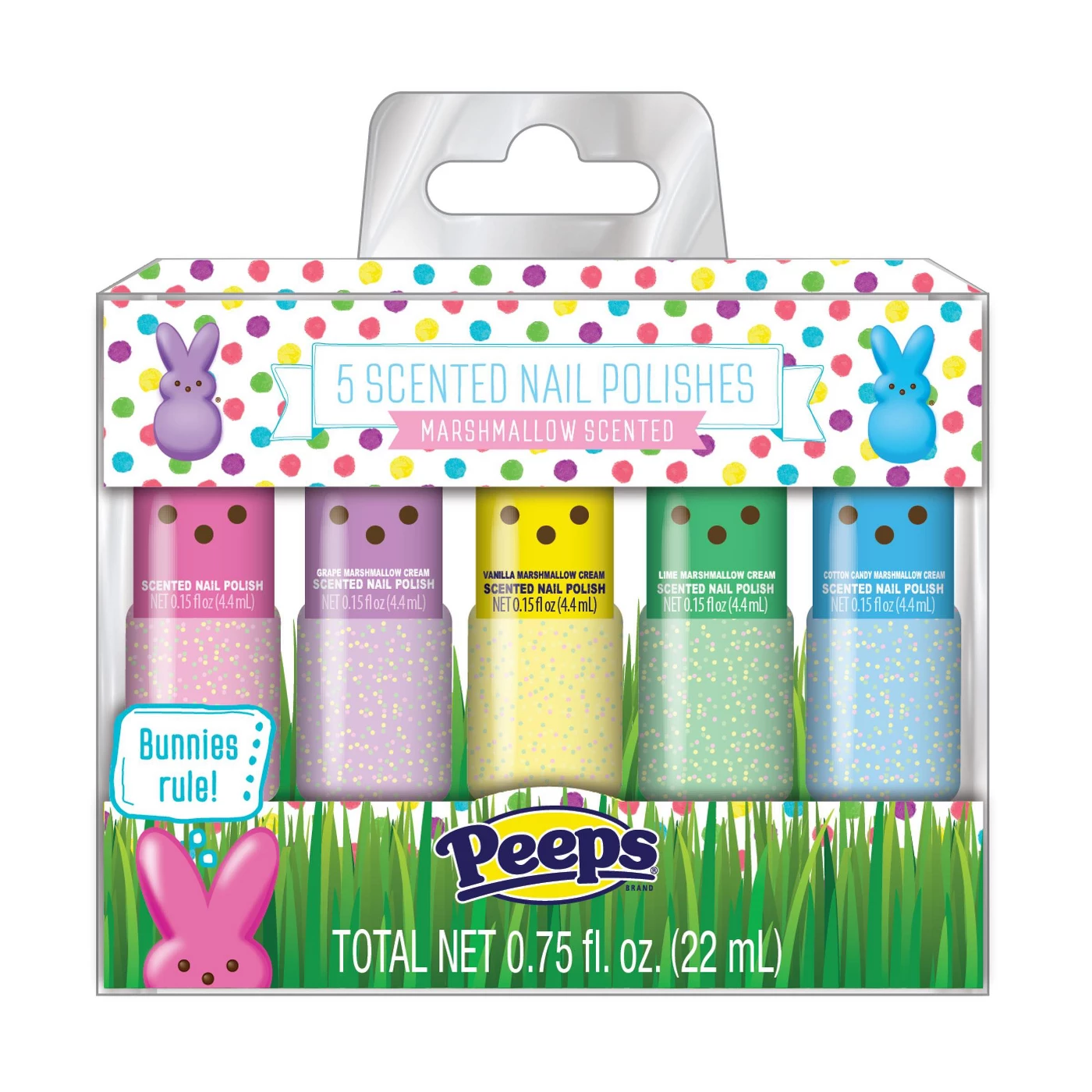 Peeps Nail Polish 5 Color Set
PEEPS NAIL POLISH 5 COLOR SET – BUY HERE  – 5 Beautiful gloss nail polishes that smell just like Easter marshmallows! Paint your nails a different color every day of the week ($4.99).
---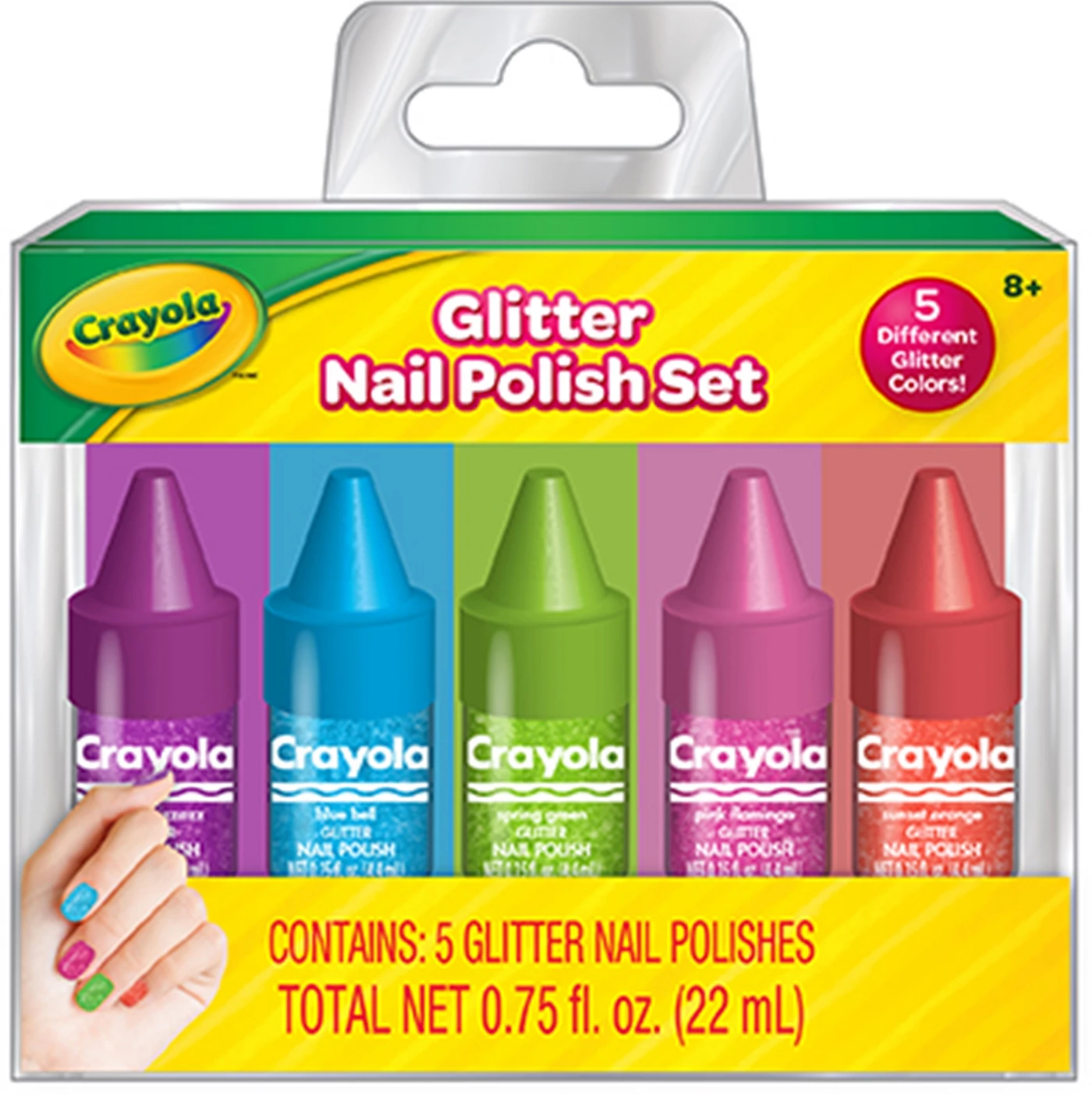 Glitter Nail Polish Set
CRAYOLA GLITTER NAIL POLISH – BUY HERE – 5 Super cool shine enhancing glitter nail polishes for awesome fun! ($5.49)
---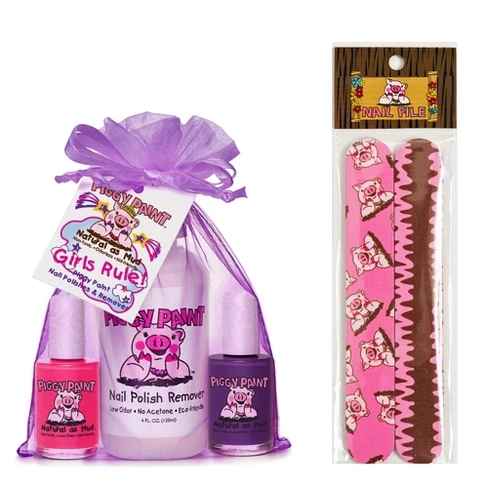 Piggy Paint Girls Rule!
PIGGY PAINT GIRLS RULE!  BUY HERE – This beautifully bundled set comes with 2 non-toxic, eco-friendly nail polishes, 2 nail files and a biodegradable polish remover that contains aloe vera and vitamin E to supplement the natural oils that protect the nails and cuticles.  The perfect gift to add a touch of glamour to your style without harming the environment ($24.99).
---
Lip Smacking Easter Beauty Gifts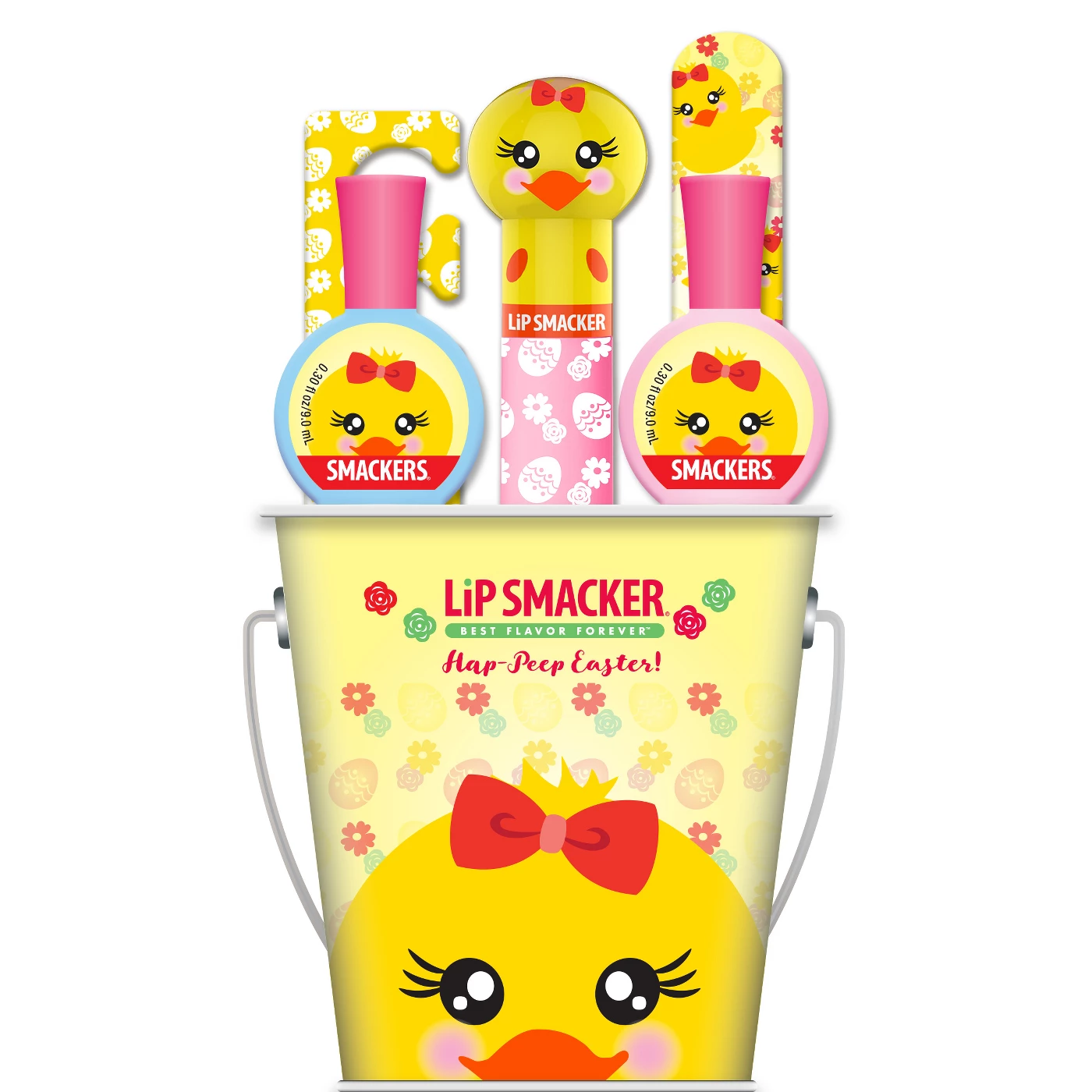 Lip Smacker Easter Bucket
LIP SMACKER EASTER BUCKET – BUY HERE – This reusable bucket contains hours of pampering fun and is the perfect gift-able option to the traditional Easter basket. Filled with flavored lip balm, Lippy Pal collection and so much more ($6.99)
---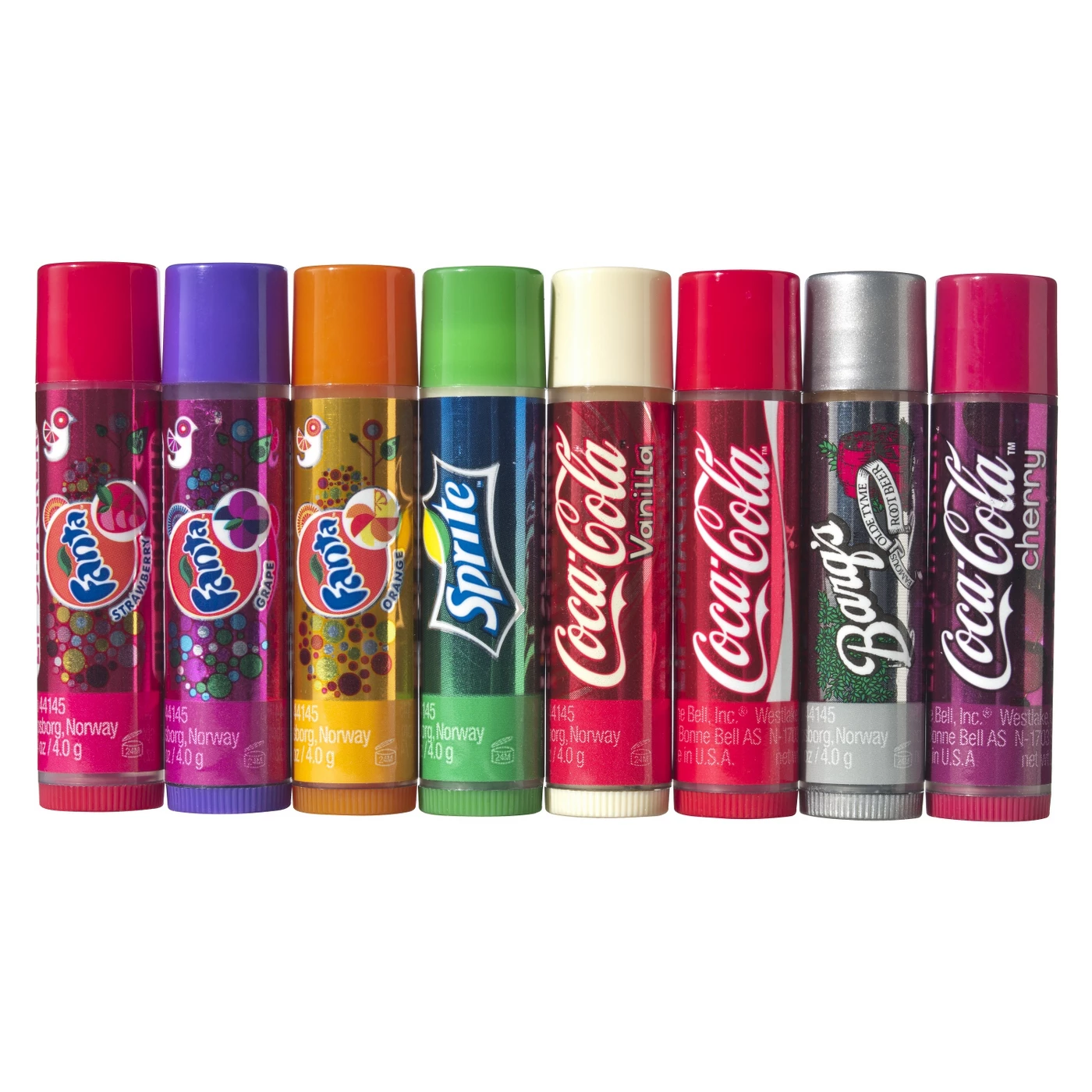 Soda Pop Flavored Lip Balm
SODA POP FLAVORED LIP BALM – BUY HERE – Aren't these fun? Now your lip balm comes in all your favorite soda pop flavors. Get a set of 8 lip balms and try a different soda pop flavor everyday – Cherry Coke anyone? ($8.79).
---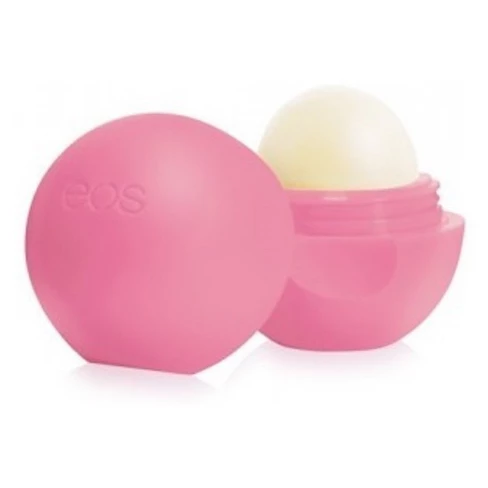 eos Organic Lip Balm
eos ORGANIC LIP BALM – BUY HERE – These organic and 100% natural lip balms are so in right now. This Strawberry Sorbet is my daughter's favorite. And, let's face it the round shape makes it look so cute, and it will easily fit into any Easter basket ($3.49).
---
More Beauty Gift Basket Ideas For Teen Girls
Easter Beauty Gifts For Her Eyes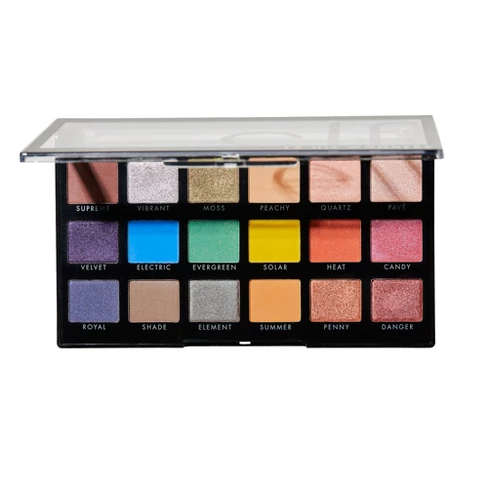 18pc Eyeshadow Kit
18PC EYESHADOW KIT – BUY HERE – This eyeshadow kit is made especially with 13 year olds in mind. The kit contains only the best, most swatch-worthy shades, designed to inspire bold, vibrant eyeshadow looks. Blend the colors and create your very own smooth, creamy look for day or night!
---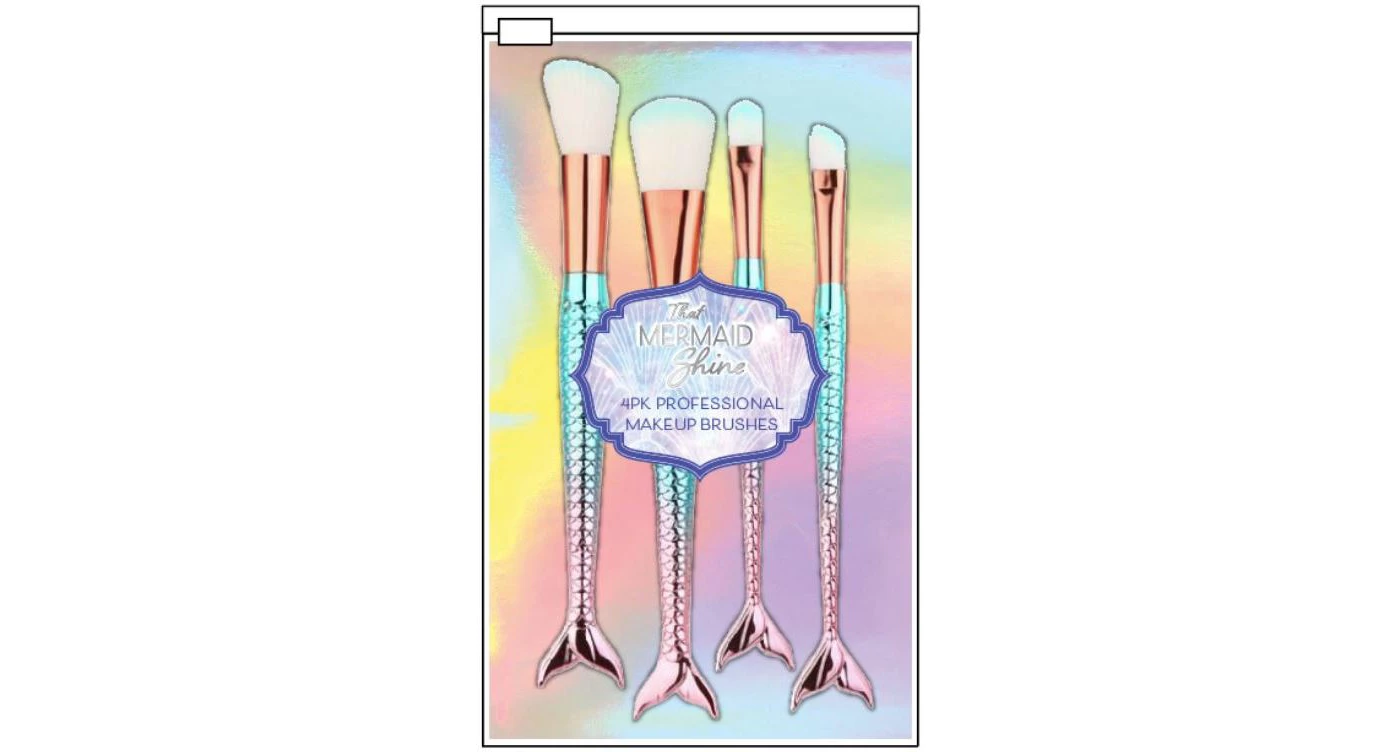 Adore Mermaid Brush Set – 4ct
ADORE MERMAID BRUSH SET – BUY HERE – A set of 4 beautiful, soft brushes perfect for applying makeup. Easy to clean, just rinse under water.($9.99)
---
Pamper Yourself With These Beauty Gift Basket Ideas
Any Easter gift basket for teen girls is not complete without a little pampering. Bath bombs and face masks are a must.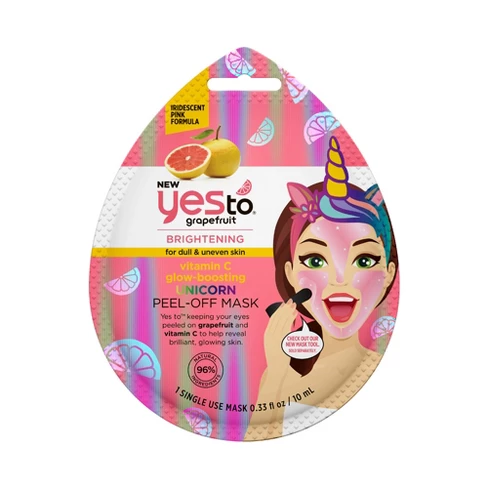 Glow-Boosting Unicorn Peel-Off MaskGLOW BOOSTING UNICORN PEEL-OFF MASK – BUY HERE – Made with 96% natural ingredients
This fun, iridescent mask peels away dead skin and oil. Grapefruit and vitamin C help brighten skin and even skin tone. A Great beauty addition to the Easter beauty gifts basket.($2.99)
---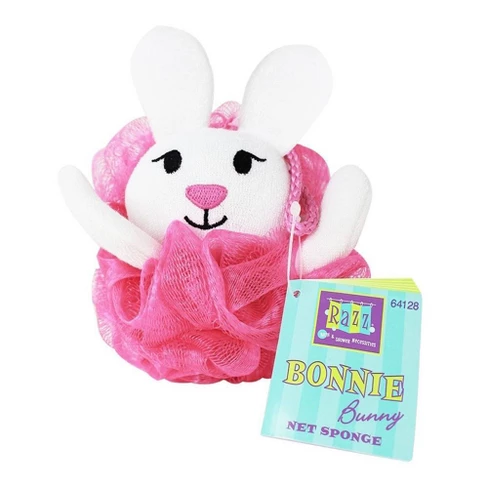 Bunny Bath Sponge
BUNNY BATH SPONGE – BUY HERE – A cute Easter design bath sponge for all ages. Ideal for shower gel and bubble bath.
---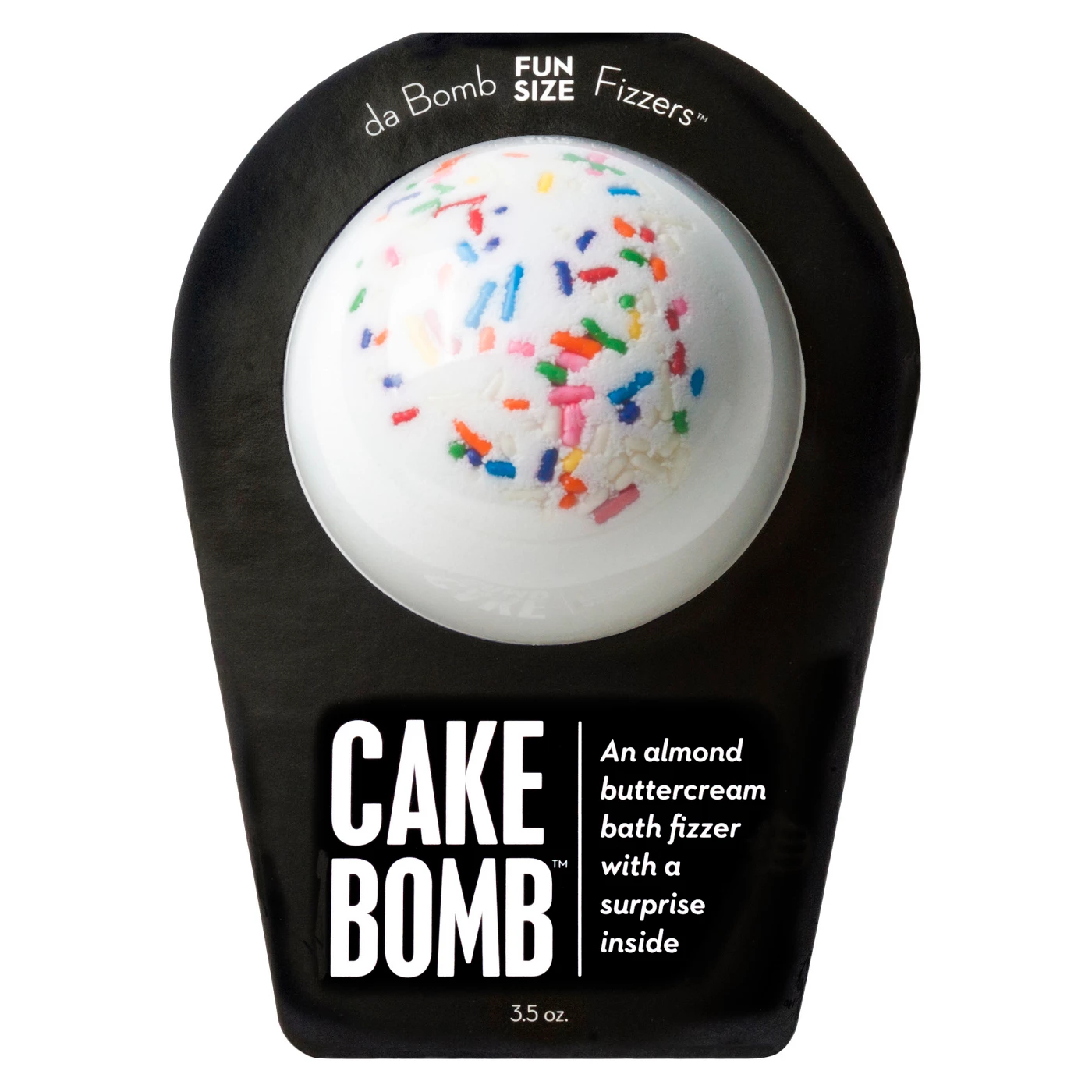 Da Bomb Bath Fizzers
DA BOMB BATH FIZZERS – BUY HERE – Da Bomb has a wide range of bath fizzers from Unicorn bombs to Treasure bombs. What a great way to turn bath time into a fun experience. Not only does it contain soothing oils, but the bath bomb comes with a surprise inside making it a great gift! ($4.99)
---
Yummy Easter Gift Baskets For Teen Girls
Well, you've chosen your Easter basket, you've selected your Easter beauty gifts, and now it's time to add the chocolate because no Easter gift basket is complete without the chocolate – after all – is that not what Easter is all about?  Girls, the Easter Egg hunt has just begun – let's have some FUN!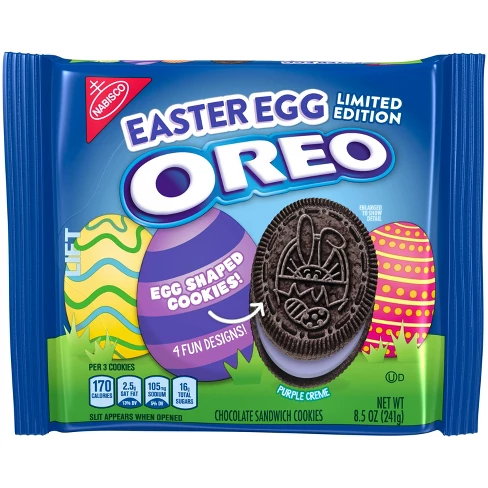 Oreo Easter Egg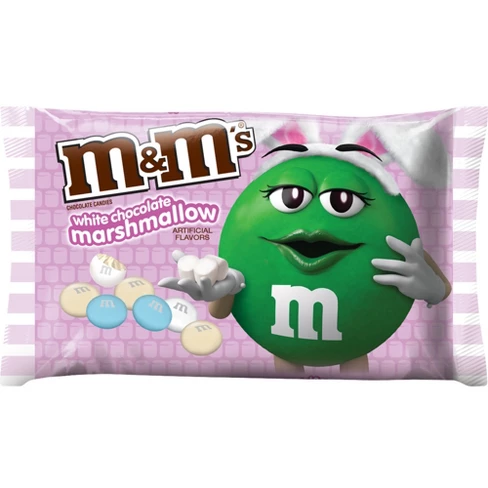 M&M's Easter White Chocolate Marshmallow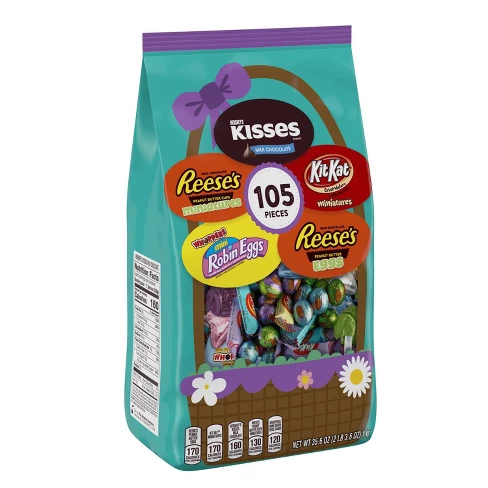 Hershey's Easter Spring Favorites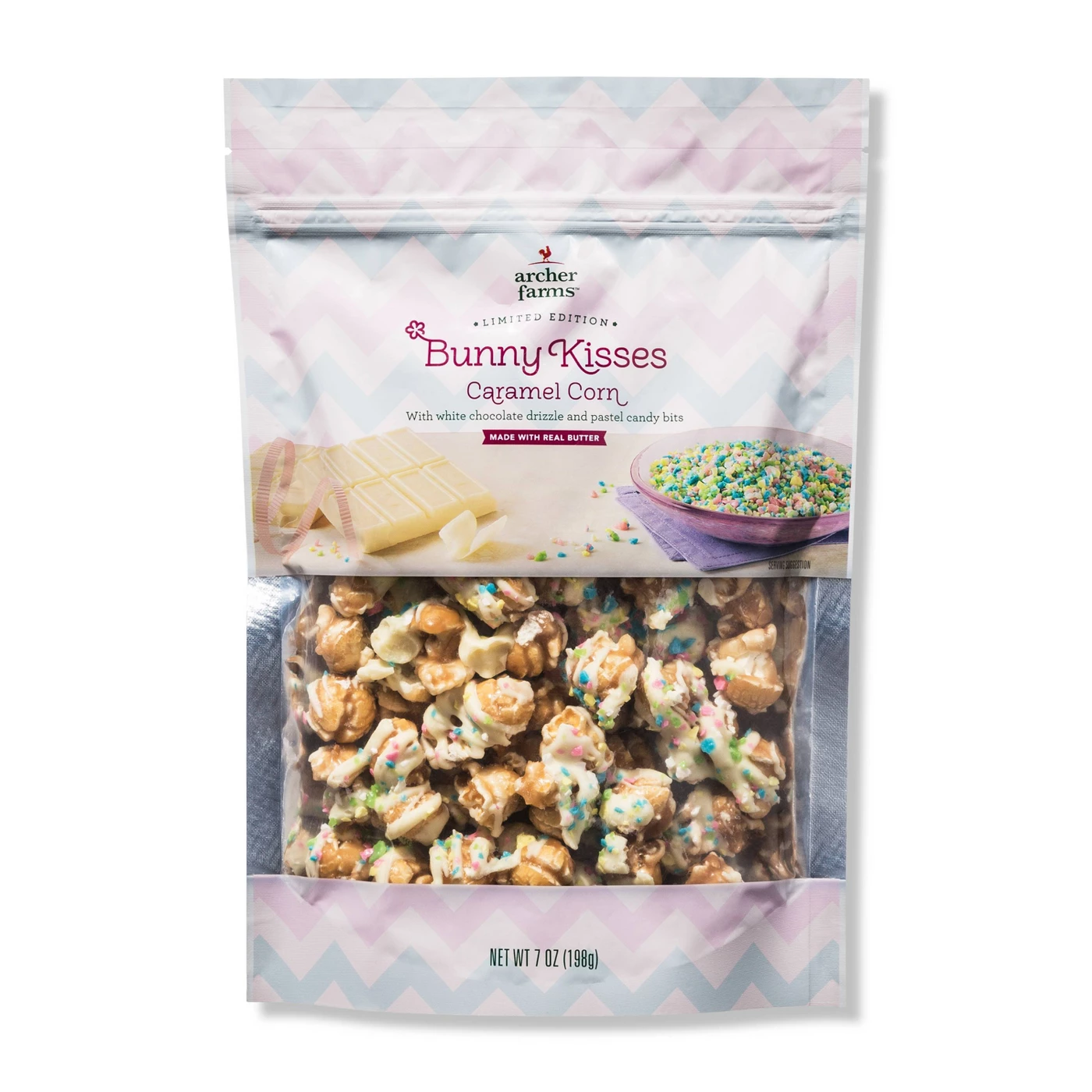 Bunny Kisses Caramel Corn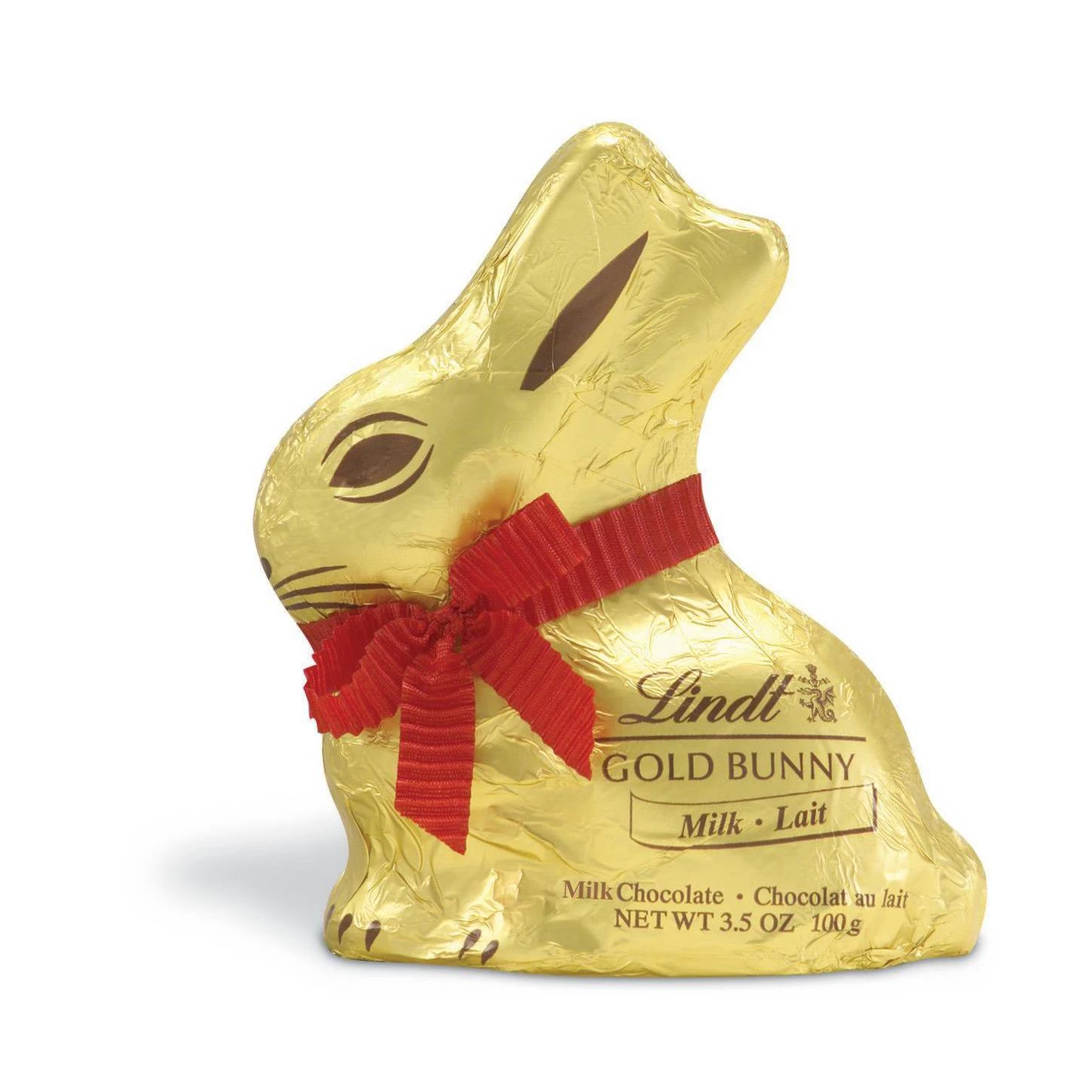 Lindt Easter Bunny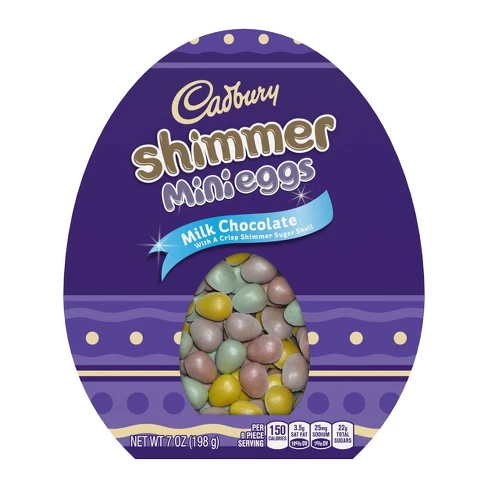 Cadbury Shimmer Easter Egg Box

13th Birthday Gift Ideas – Cool 13th Birthday Gift Ideas For Girls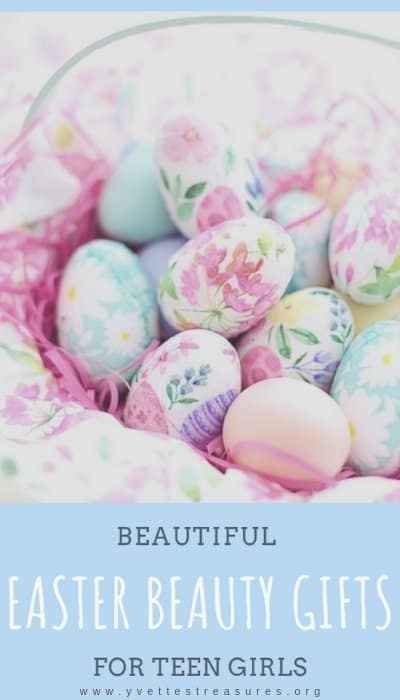 Easter Beauty Gifts Related Posts
11 Super Easy DIY Crafts For Kids
Creative Easter Gift Ideas For Kids
Chic Easter Gifts Adults Will Love
Summary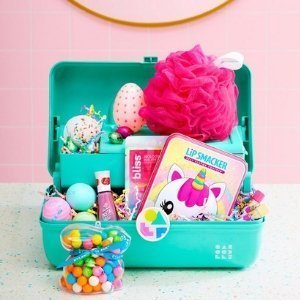 Article Name
Easter Beauty Gifts (Teen Girls Will Love)
Description
Visit us for the BEST Easter beauty gifts online. We have fabulous ideas especially for Teen Girls. You won't be disappointed! Great beauty gifts for teens.
Author