Last updated on
What Can The Best Rated Essential Oil Diffusers Offer You
Are you in search of the best rated essential oil diffusers? If you've been looking, then you surely know that there are so many to choose from. You may be left feeling a little overwhelmed, especially if you're trying to find the perfect essential oil diffuser to give as a gift?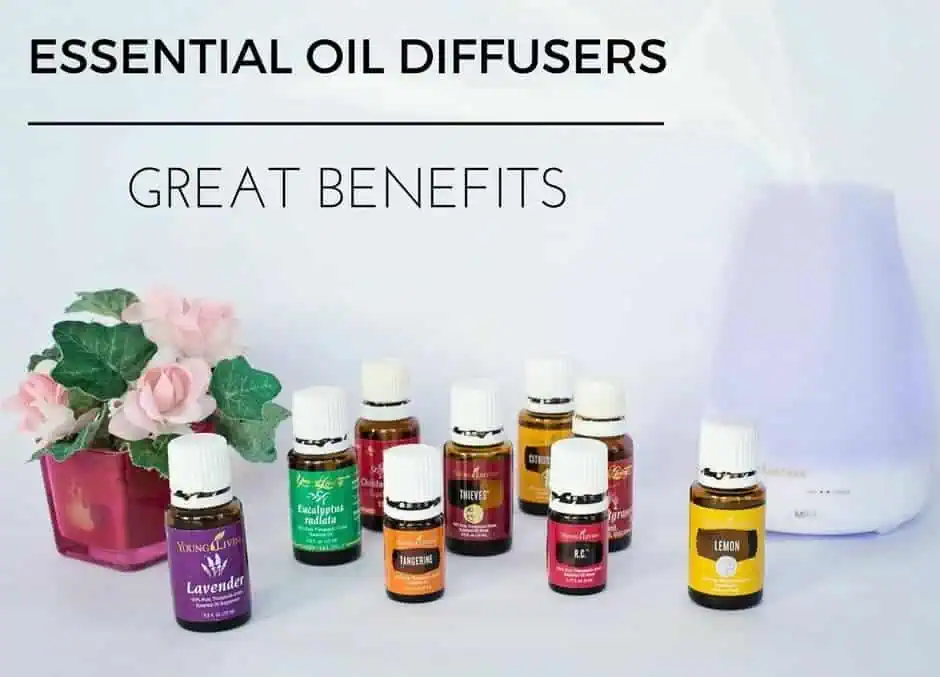 This post may contain affiliate links. I may receive commissions for purchases made through these links with no extra cost to you.
6 Top Benefits of the Best Rated Essential Oil Diffusers
Essential oil diffusers have many advantages. One of the most well-known uses for essential oils is that it helps your mind and body to relax so that you can sleep better at night.
Not only does it help you to relax, but it can also energize your mood if you're feeling a bit down.
Essential oils are also used to boost the immune system keeping colds and other illnesses at bay.
If you or your partner are prone to allergies, essential oils can greatly reduce inflammation and congestion helping you to breathe more easily.  This is my favorite one because I suffer badly with allergies.  The oils I find work the best for me are peppermint, rosemary and

eucalyptus

.  Y

ou can also use lemon, but I haven't tried it yet.

If you suffer from headaches or sore joints you can try a few of these oils –

ginger

,

chamomile, lavender,

Clary sage

,

rosemary and bergamot.

This one I'm sure we can all use a little help with – flying insects in the house.   Whether your problem is house flies, moths or mosquitoes a little bit of clove, lemongrass, rosemary or

cedarwood

essential oil in your diffuser will do the trick.
Best Blends offer a wonderful set of 6 100% therapeutic essential oils at reasonable prices and fast shipping.  You can get it here.  If you're looking for the perfect present the Beginners gift set has everything you'll need to get started.
---
Best Rated Essential Oil Diffusers

For The Home
If you want an essential oil diffuser for the home these will fit in nicely.  They come in beautiful styles and colors which will blend in perfectly in the living room, bathroom, bedroom or kitchen just to name a few.
Gift Post: Unique Golfing Gifts For Women
The many choices include the wood grained humidifier, ultrasonic cool mist aroma as well as the cool mist air humidifier which has a waterless shutoff and 7 changing colors.  There are even essential oil diffusers for your car so that you can feel refreshed when driving.

Ultrasonic Essential Oil Diffuser Cool Mist Air Humidifier – Waterless Shutoff – 7 Changing ColorsView on Amazon
600ml Cool Mist Humidifier Ultrasonic Aroma Essential Oil DiffuserView on Amazon
Real Bamboo Essential Oil Diffuser Ultrasonic with 7 LED Colorful Lights and Waterless Auto Shut-offView on Amazon
300ml Cool Mist Humidifier Ultrasonic Aroma Essential Oil DiffuserView on Amazon
Essential Oil and Ultrasonic Cool Mist Diffusers with 7 Color LED Lights Waterless Auto Shut-offView on Amazon
300ml Essential Oil Diffuser, Wood Grain Ultrasonic Aroma Cool Mist HumidifierView on Amazon
Humidifier with 4 Timer Settings, 7 LED Color Changing Lamps and Waterless Auto Shut-offView on Amazon
Deluxe Ultrasonic Aromatherapy Oil Diffuser — High Capacity Lasts Up to 10 HoursView on Amazon
Beauty Essential Oil Diffuser 7 colors – 120 ml Cool Mist Aroma Humidifier, changing LED LightsView on Amazon
Car Aromatherapy Essential Oil Diffuser Replacement Sticks, COSCODView on Amazon
Car Aroma Diffusers & Cool Mist Car Humidifiers All In One! Freshen & RevitalizesView on Amazon
USB Personal Aroma Diffuser – Portable Essential Oil Diffuser for Car, Computer, and TravelView on Amazon


Another Great Post: 40+ Super Cool Gift Ideas For Mom
---
Essential Oil Diffuser Jewelry – The Perfect, Sweet Smelling Gift

Essential oil diffusers make excellent gifts, but which one should you choose? Why not combine an essential oil diffuser with a piece of jewelry.
Essential oil diffuser jewelry, especially necklaces allow the wearer to discreetly diffuse essential oil without the need for a bulky diffuser.
Below I have shared a few of my favorite best rated essential oil diffusers that are great for aromatherapy and gift giving.
---
Flower of Life Essential Oil Diffuser Pendant Locket Gift Set
This all in one aromatherapy gift set is perfect for anyone who loves burning essential oils.
The beautifully crafted stainless steel necklace is very attractive and comes with a unique "flower of life" design.
Each gift set contains a 5ml bottle of therapeutic grade pure essential oil and five refill pads. The essential oil, diffuser necklace and refill pads are packaged in a beautiful gift box.
---
Ultimately Essential Oil Aromatherapy Diffuser Elegant Locket
This locket adds a touch of class and sophistication to essential oil diffuser necklaces with its elegant, teardrop design.
This necklace allows you to wear your favorite essential oil as a fragrance without it being noticeable.
The oil diffuser locket comes with six different felt pads that can be washed and used again with many different essential oils.
Best of all, the locket comes packaged in a gorgeous black velvet drawstring pouch, making it PERFECT for gift giving.
---
Premium Heart Aromatherapy Essential Oil Diffuser Necklace
 Premium Heart Aromatherapy Essential Oil Diffuser Necklace Locket Pendant and 7 Colours Lava Stone Beads with Adjustable 24
This heart-shaped diffuser necklace is one of the best rated essential oil diffusers on Amazon.
The unique floral filigree designed, combined with a retro cross charm make this one of our favorite oil diffuser necklaces.
Each locket comes with seven reusable multi-colored lava stone beads, which allow you to diffuse essential oils easily while on the go.
Lava beads also hold the essence of essential oil for longer periods of time than felt pads and discs.
---
More Stunning Essential Oil Diffuser Jewelry
These beautiful necklaces, bracelets and rings make very thoughtful gifts. Not only are you giving a pretty piece of jewelry which they can treasure for ever, but you're also giving the gift of essential oil diffusers which can help them ease any ailments (allergies or joint pain) while still enjoying their gift and no one will be any the wiser. In fact, the person wearing the piece of jewelry will probably get plenty of compliments.
Aromatherapy Essential Oil Diffuser Bracelet + 6 Felt PadsView on Amazon
Round Aromatherapy Essential Oils Diffuser Locket Bracelet Real LeatherView on Amazon
Aromatherapy Bracelet Steel Material with Felt Pads (Rose)View on Amazon
Aromatherapy Necklace Essential Oil Diffuser Pendant w/ Bottle Lava Rock gift kitView on Amazon
4pcs Mix Style Locket Perfume Fragrance Essential Oil Diffuser Charms PendantView on Amazon
Chic Aromatherapy Necklace Essential Oils Diffuser Hollow Locket PendantView on Amazon
Essential Oils Diffuser Locket Necklace Aromatherapy (Antique Silver Finish)View on Amazon
Owl Lava Stone Aromatherapy Essential Oil Diffuser Necklace Gift SetView on Amazon
Tree Of Life Essential Oil Diffuser Locket(20mm) Ring Aromatherapy Stainless SteelView on Amazon
Essential Oil Diffuser Necklace – Hypoallergenic Surgical Grade Stainless Steel, 20.8" Chain + 9 Washable Insert Pads + Charms …View on Amazon
Aromatherapy Essential Oil Diffuser Necklace for Men, Hypoallegenic Stainless Steel Pendant (Cross)View on Amazon
Teardrop Aromatherapy Essential Oil Diffuser Necklace Hypo-Allergenic 316L Surgical Grade Stainless Steel With Premium 24View on Amazon
Best Rated Essential Oil Diffusers Related Posts
Organic Bamboo Pajamas aids those who have difficulty breathing at night due to allergies.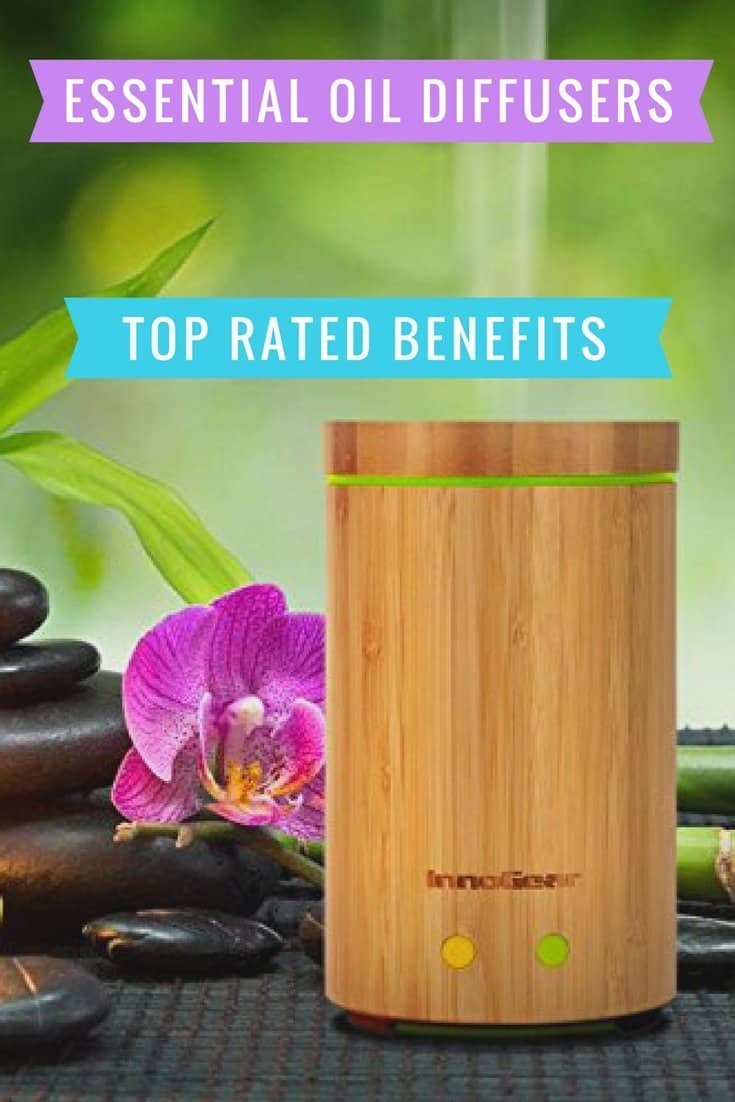 Save
Save
Save
Save
Save
Save
Save
Save
Save
Save
Save
Save
Save
Save
Save