This post may contain affiliate links. I may receive commissions for purchases made through these links with no extra cost to you. See full disclosure.
Last Updated on September 21, 2019 by Yvette's Treasures
Leapfrog Lovin Oven for 2 Year Olds and Up
Does your little one enjoy helping out around the kitchen?  Are they ready to begin learning numbers, counting, and some basic math?  If so, the Leapfrog Lovin Oven is a toy that you should add to your child's collection.  With this Leapfrog Number Loving Oven, kids have fun while learning and it makes for a great educational gift.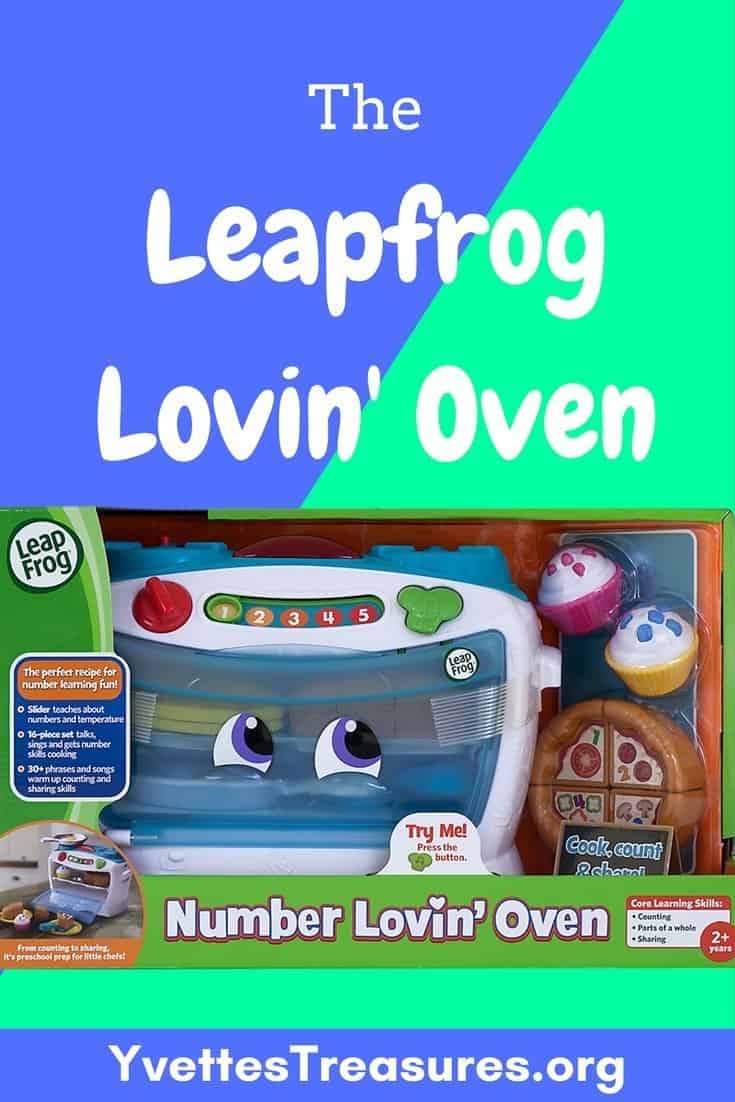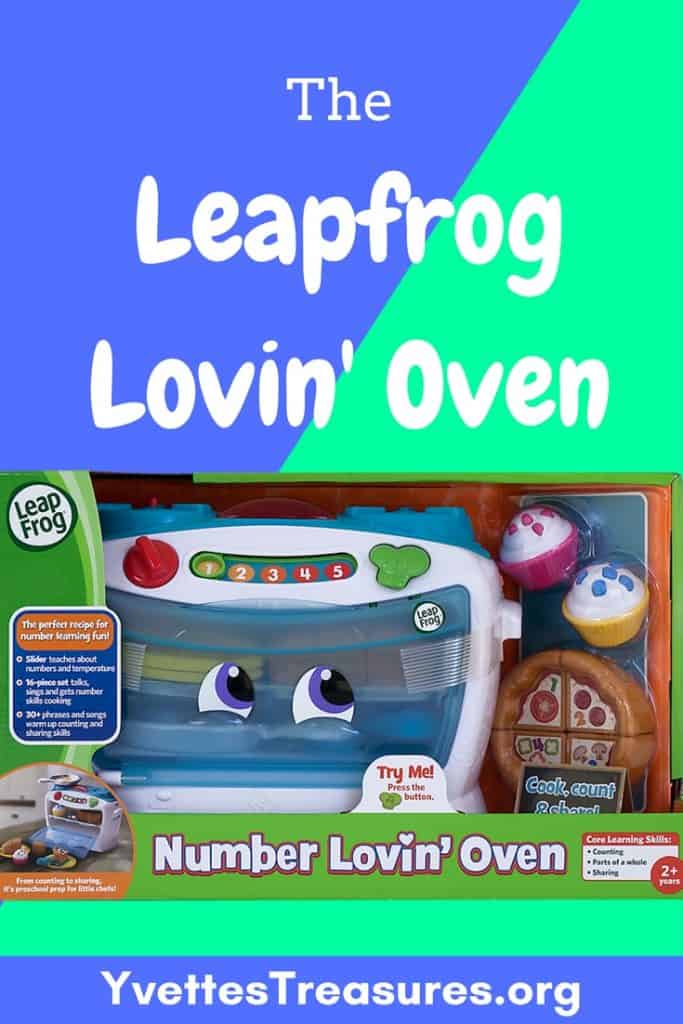 Leapfrog is known for producing phenomenal educational toys, tablet devices and games for young children.  All Leapfrog products are designed to help children learn and to encourage creativity during playtime, but the Leapfrog Lovin Oven takes a simple approach to learning.
Leapfrog Lovin Oven a Toy Both You and Your Child Will Love
The Leapfrog learning oven is a small interactive stovetop that teaches preschool-age children basic skills such as counting and number recognition.  The small oven makes it easy for young children to grasp mathematical concepts like parts of a whole and division.
LeapFrog Number Lovin' Oven – Pink
LeapFrog Number Lovin' Oven
Leapfrog Lovin Oven Promotes Life Skills and Makes Learning Fun
Young children learn by imitating what they see and the Leapfrog learning oven encourages them to engage in life skills like cooking, hand washing and cleaning.  Children can pretend to bake bread and cupcakes, cook pizza or fry an egg.
What Comes With The Leapfrog Lovin Oven?
The Leapfrog Lovin Oven comes with 16 ingredients and kitchen tools.
This little oven sings over 30 songs and phrases
Allows your child to learn about time and temperature
The oven door opens and closes
Best of all the parts fit neatly in the oven when your child's finished playing
The Leapfrog Lovin Oven is Perfect for Preschoolers
This Leapfrog learning oven was designed with preschoolers and parents in mind.  Children can interact with the stove and sing along with its many quirky, yet catchy tunes and phrases.
Many parents who have reviewed the Leapfrog Number Lovin Oven feel as though their children are learning from the little oven and it keeps them entertained, especially when preparing meals.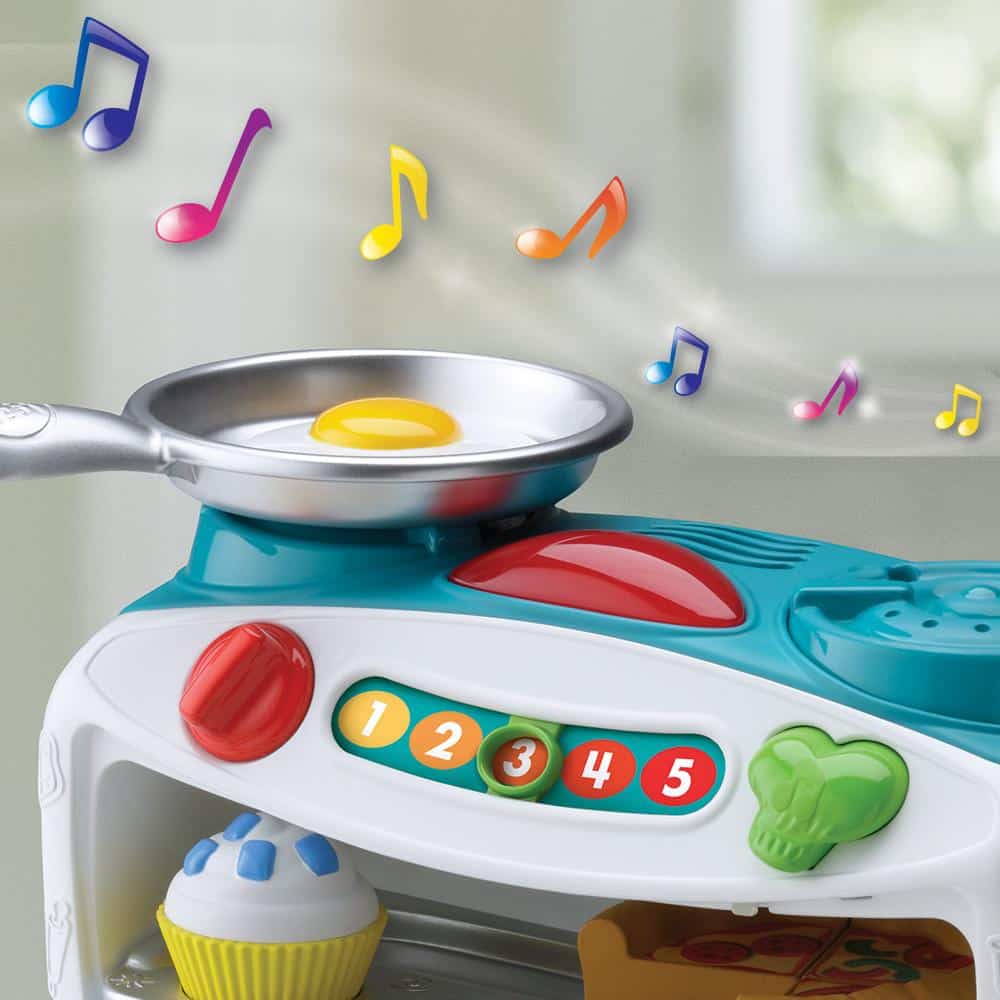 Where to Find the Leapfrog Lovin Oven
The Leapfrog Lovin Oven can be found in most stores and online at Amazon. If you're looking for a new way to stimulate your little one, I highly suggest that you give this one a shot.  It's portable, light and your child will learn as they play.
Save
Save
Save
Save
Save
Save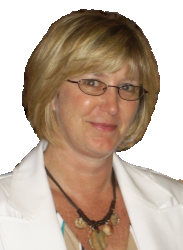 Latest posts by Yvette's Treasures
(see all)