This post may contain affiliate links. I may receive commissions for purchases made through these links with no extra cost to you. See full disclosure.
Last Updated on September 21, 2019 by Yvette's Treasures
Part#4
Have Loads Of Fun With Tub Toys For Toddlers
If a parent is asked what time of the day he or she enjoys most with a child, the answer would most likely be bath time.  Toddlers do love the water and demonstrate it with lots of splashing and squeals of delight.  It is because of this reason I decided to put together a list of great tub toys for toddlers.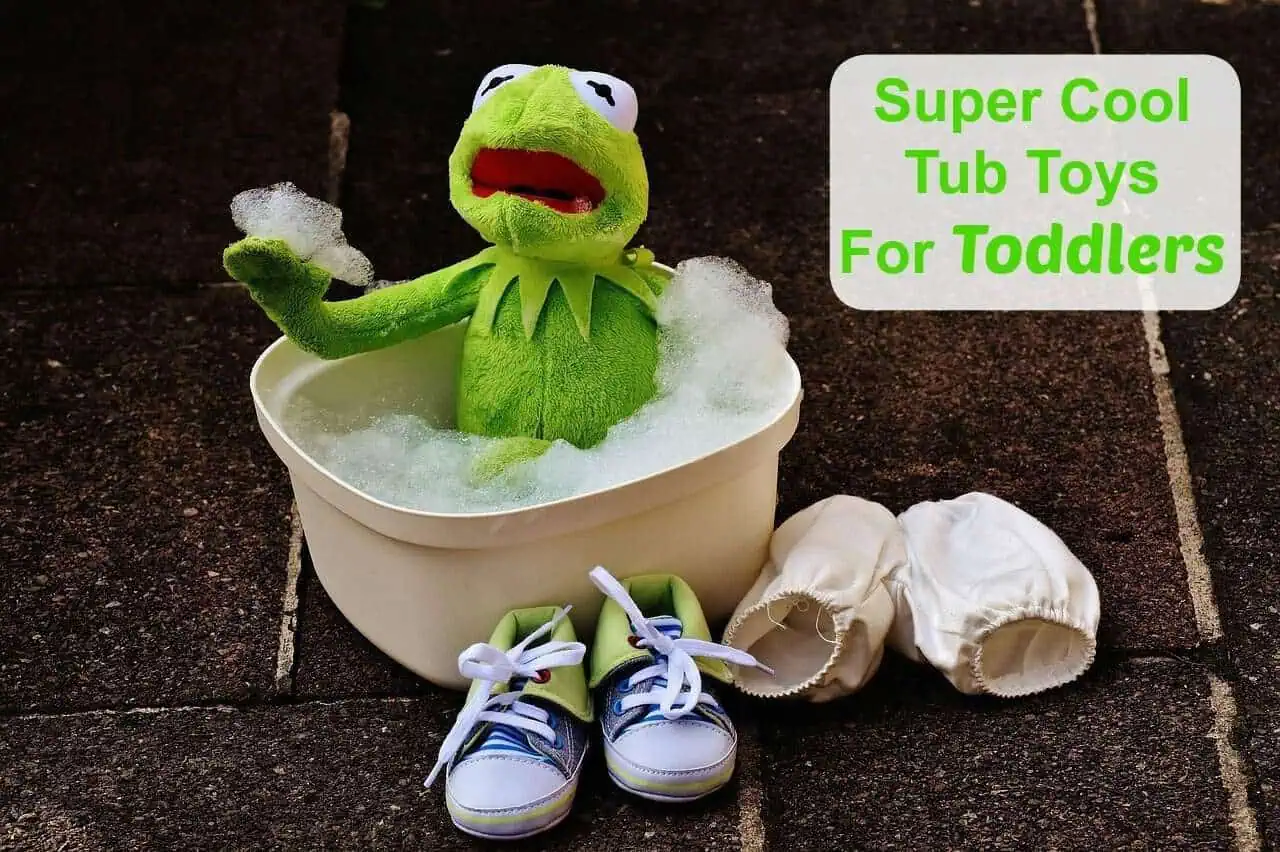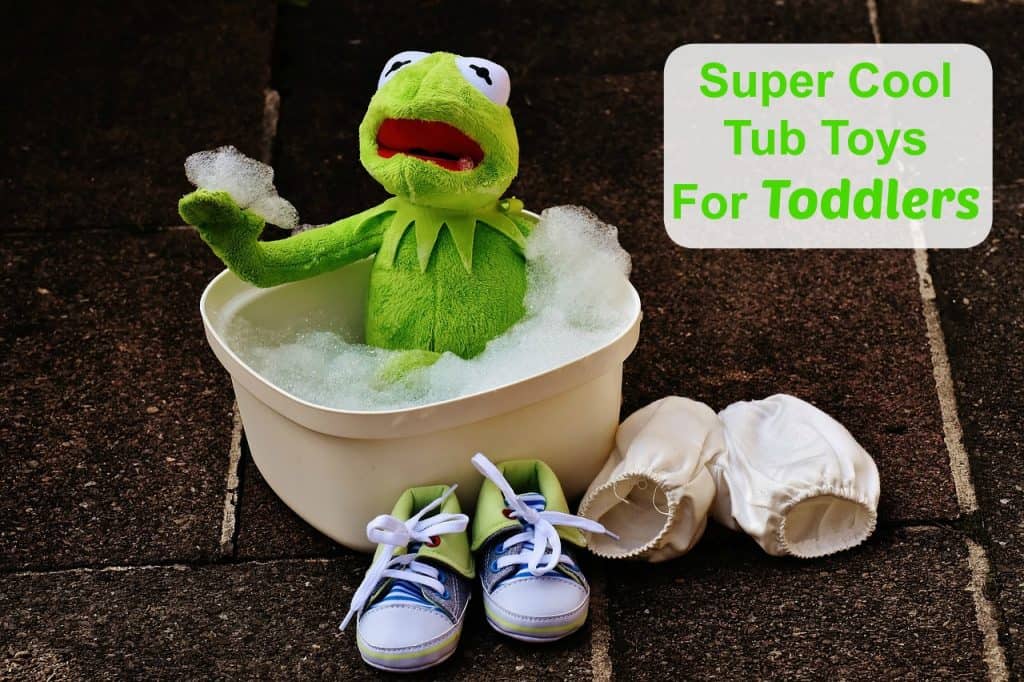 A parent wants to provide the most fun possible at bath time and if the child is learning too, it becomes quite an experience.  Bath toys are a great resource for your child learning cause and effect by making them learn while having fun.  For example, pressing a button and making water spew.
Water and bath toys also help your child learn to fine-tune their motor skills, develop problem solving skills and improve hand-eye coordination.  Keep in mind that bath toys are also a great way to help a child gain respect and and awe for the way the world looks.
Yookidoo Submarine Spray Station – Top Of The List Of Tub Toys For Toddlers
The Yookidoo Submarine Spray Station is a water pump with a hand shower bath toy and is a perfect way to begin to educate your toddler about water and all the fun you can have with it.

Yookidoo Submarine Spray Station Battery Operated Water Pump with Hand Shower Bath ToyCHECK CURRENT PRICE
Your toddler will be able to independently play and explore while they learn the science of cause and effect. They'll learn hand-eye coordination, problem solving and develop their motor skills while having the most fun ever with a bath time toy.
Much thought has gone into this development toy and how it can help your child reach his full potential. Yookidoo toys are developed by the internationally renowned team of Golos-Weisman design and they know how to challenge a child while giving them a sense of delight and accomplishment.
The Tumama Baby Shower Bath Book – Fun Tub Toys For Toddlers
The Tumama Baby Shower Bath Book is another way to keep your toddler occupied and having fun while educating them.  This bath book is waterproof and includes a three piece set of animals, food and exciting things from the sea.
Tumama Baby Shower Bath Book for Toddlers and Infants Bath Time Educational Bath Toys Three Piece Set (Animals, Sea world and Food)CHECK CURRENT PRICE
The learning and bath fun toy is made up of three, soft and waterproof books titled "Submarine World", Delicious Food" and "Animal Paradise".
There are four colorful pages in each book that will enhance their bath time with funny stories told with a voice that will make them laugh each time they press the button.
Waterproof, non-toxic and totally safe, the Tumama Baby Shower Bath Book is the perfect toy to introduce to your child's bath time fun.
You can find other bath toys that will also enhance your child's bath time and make it fun.
Missed Part#1 – Visit The Best Gift Guide For Toddlers
See what Part#2 has in store for you – Click here.
Part#3 is not to be missed – The Perfect Toys To Keep Your Toddler Calm When Driving
Here is Part#5 and the final chapter in the series – Safer Activity Toys For Toddlers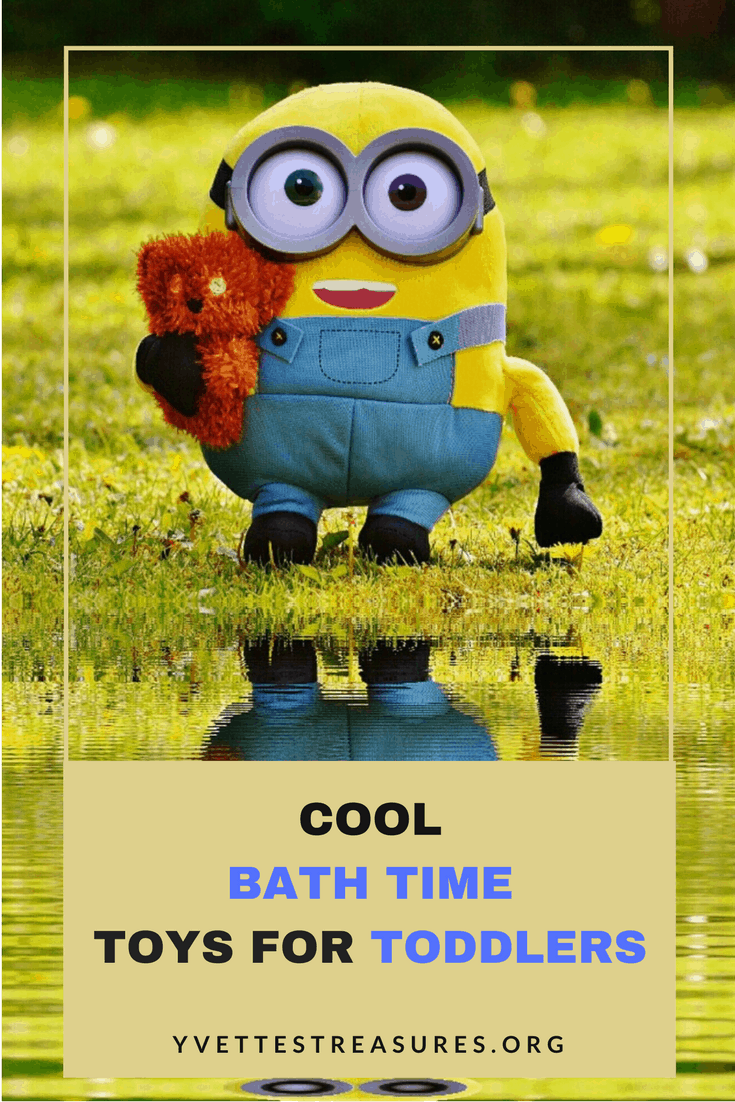 Save
Save
Save
Save
Save
Save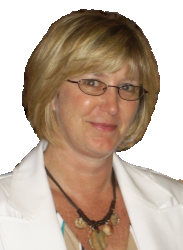 Latest posts by Yvette's Treasures
(see all)