This post may contain affiliate links. I may receive commissions for purchases made through these links with no extra cost to you. See full disclosure.
Last Updated on September 26, 2020 by Yvette's Treasures
The Ultimate Guide Of The Hottest Toys This Year!
Do your kids also get excited when the New York City Toy Fair comes round each year?  This year was no exception.  They love to see what new toys will be unleashed just before Christmas.  Only the most popular new toys will be added to their wish list for Santa.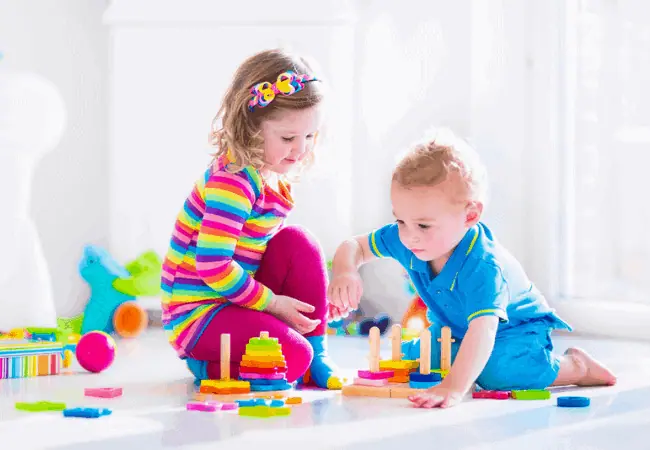 This year is all about the unboxing of surprise toys, collectibles, gooey slime and interactive must-haves!  After seeing what was presented at the Toy Fair as the best new toys for kids, Yvettes Treasures has put together the ultimate toy guide. Enjoy!
Kids Will Love These Popular New Toys
I am going to start with the toys that every kid is talking about and hoping to find under the tree on Christmas morning.
Disney The Lion King Mighty Roar Simba Interactive Plush Toy, 100+ Sound &-Motion Combinations
WowWee Fingerlings Light Up Narwhal – Nori
Luvabella Newborn, Blonde Hair, Interactive Baby Doll with Real Expressions & Movement
Shopkins Real Littles Lil' Shopper Pack
Collection Harry Potter Invisibility Cloak Deluxe Version
Hatching Toothless Interactive Baby Dragon with Sounds
☑  Amazon Prime – Sign Up For 30 Days FREE Trial – Get Free Shipping!
---
Hair Blinger – The Best New Fashion Trend
I can't believe how popular the Hair Blinger has become in such a short period of time.  Read the full Hair Blinger review to see why this product is flying off the shelves. 
Blinger Deluxe Set, Radiance Collection, Comes with Glam Styling Tool & 150 Gems – Load, Click, Bling! Hair, Fashion, Anything! (Amazon Exclusive)
---
Popular New Toys For Girls And Boys
Boys or girls can have fun with these toys. From Star Wars to putty puzzles and our hero Batman's Batmobile.
LEGO Star Wars: The Phantom Menace Anakin's Podracer – 20th Anniversary Edition
Thinking Putty Puzzle and STEM Toy for Boys and Girls Ages 8 and Up
Imaginext Fisher-Price DC Super Friends Transforming Batmobile R/C
Professor Maxwell's 4D Augmented Reality Science Kit – CHEF
Arcade 1Up Pacman Countercade, Tabletop Design
LEGO Harry Potter Hogwarts Castle Building Kit , New 2019 (6020 Piece)
---
Owleez The Best Little Helicopter Owl
Let me introduce you to the cutest little owl EVER!  Owleez is a cross between a cuddly pet and a helicopter.  Teach this cute interactive toy pet to fly.
For more on this must-have flying toy, read the full review on Owleez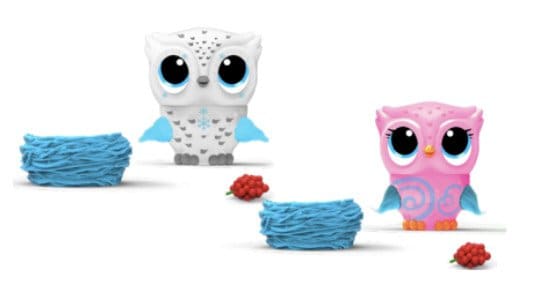 ---
Snapstar Dolls – "Do Cool Things And Take Cool Photos!"
The Snapstar Dolls are super cool.  They each come with their own style, removable clothes and accessories. 
Dress your doll in a trendy outfit then take some photos using the free Snapstar studio app. You can customize the backgrounds and create fun poses. The possibilities are endless. 
They even have their own Instagram and YouTube channels where you can share your fun photos.
NEW #STAPSTAR Poseable Dolls – LOLA- Create Your Own Looks with The Free Snapstar Studio App!
Read more about the Snapstar Dolls 
☑ Amazon has created their own list of the TOP 100 TOYS FOR 2020  I have added some of these popular new toys to the list below.
Hottest Toys For 2020 – Hottest Christmas Toys
Echo Dot Kids Edition
Kindi Kids Snack Time Friends,
Radio Flyer Busy Buggy
Fisher-Price Imaginext Jurassic World, T-Rex Dinosaur
LEGO Harry Potter and The Prisoner of Azkaban Knight Bus, New 2019 (403 Pieces)
Disney Pixar Toy Story Ultimate Walking Buzz Lightyear
---
Treasure X Aliens
Looking for the slimiest toy around – The new Alien Slime Belly Treasure X Aliens ticks all the boxes when it comes to slime, aliens and treasure hunting.
Treasure X Aliens – Dissection Kit with Slime, Action Figure, and Treasure, Multicolor
Dissect the alien, rescue the treasure hunter and find the treasure.  For more on this super cool, gooey toy, read all about the Treasure X Aliens.
---
Popular New Toys – Best New Toys This Christmas
These are some of the best new toys for this Christmas.  Take a look around and see what strikes your fancy.
Here's one for the boys. Ryan's World Giant Mystery Egg based on the popular kids YouTube channel.
This giant purple egg holds 15 surprises including vehicles, Build-a-Ryan figures, stickers, tattoos and many more.  Bonus! No two eggs are the same so you can buy more than one.  Great for ages 3 and up.
RYAN'S WORLD Giant Mystery Egg Series 3
---
Avengers Marvel Articulated Electronic Fist
Fans of the Avengers Endgame movie will be thrilled with this Avengers articulated electronic fist as seen in the movie.  With the glowing lights and movie-inspired sound effects this will make a great gift.
Avengers Marvel Legends Series Endgame Power Gauntlet Articulated Electronic Fist
---
Fisher-Price Linkimals Smooth Moves Sloth
I'm a lover of all things Sloth so when I saw this adorable interactive Sloth I just couldn't resist!  This cute ​​Interactive Sloth claps its hands and bobs its head along to fun lights, songs and music. A fun gift for babies 9 months and older.
Fisher-Price Linkimals Smooth Moves Sloth – Interactive Educational Toy with Music, Lights, and Motion for Baby Ages 9 Months & Up
---
Popular New Toys For Toddlers 
I've added a few of the popular new toys including the best learning toys for toddlers to give you an idea of what's new this year without you having to scroll through the entire list.
LeapFrog ABC Smart House Interactive Learning Blocks
PlayMonster Free Wheelin' Rider Convertible Balance Bike, Green
WowWee Pinkfong Baby Shark Official Dancing Doll
Fisher-Price Think & Learn Rocktopus
Hairdudeables Collectible Dolls – Series 1 (Styles May Vary)
Sesame Street Let's Dance Elmo: Sings and Dances, With 3 Musical Modes
---
Radio Flyer Classic Red Dual Deck Tricycle
No Christmas or Birthday is ever complete without the famous red tricycle. I'm sure we've all had one of these at some time or another. 
And, the tricycle just wouldn't be complete without the handlebar tassels and the little silver bell. Ideal for ages 30 months – 5 years.
Radio Flyer Classic Red Dual Deck Tricycle
---
Blume Dolls – Hottest Surprise Toy Of The Year!
Just add a little water and out pops a beautiful surprise! Collect these colorful dolls, each one with a stunning hairdo, and loads of accessories to play with.
Skyrocket Blume Doll – Add Water & See Who Grows
To find out lots more about these wonderful surprise dolls, visit the Blume Dolls today!
---
Popular New Toys For Girls
This year offers little girls some cute and colorful gift ideas. I especially like the Doodle Bear.  It is a rather unique and creative gift.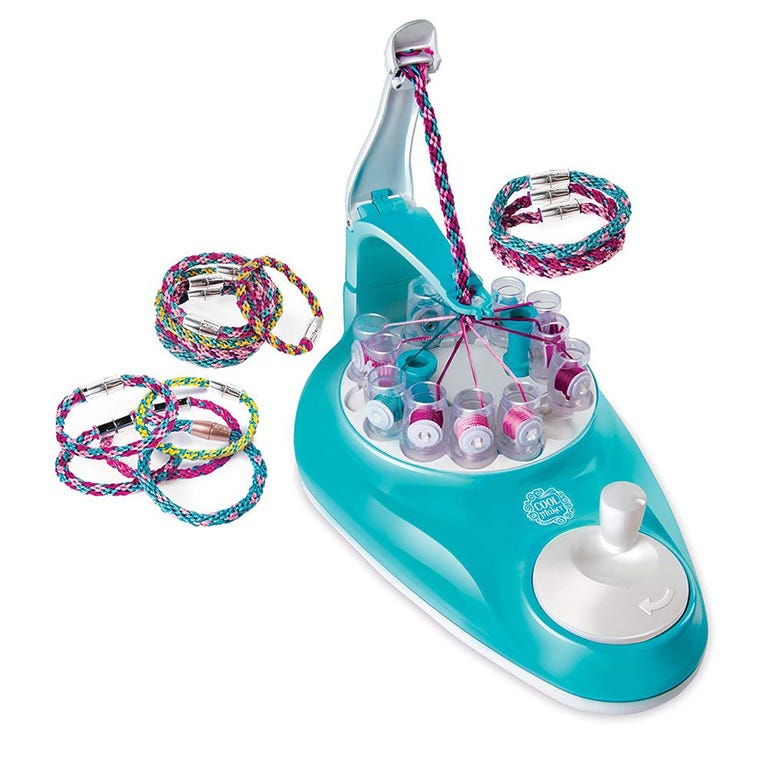 2-in-1 KumiKreator, Necklace and Friendship Bracelet Maker for Ages 8 and Up
L.O.L. Surprise! 2-in-1 Glamper Fashion Camper with 55+ Surprises
Hatchimals HatchiBabies Egg with Interactive Pet Baby Ages 5 and Up
Two Bros Bows Unicorn Archery Combo Set
Barbie DreamHouse
L.O.L. Surprise! Bigger Surprise with 60+ Surprises
Doodle Bear The Original 14ʺ Plush Toy with 3 Washable Markers
Tamagotchi On – Fairy (Blue)
WowWee Lucky Fortune Blind Collectible Bracelets – 4 Pack Take-Out Box
---
Trending Toys For This Year
Unicorns have been a favorite over the last couple of years and this year is no different. 
The Barbie Dreamtopia Brush 'n Sparkle Unicorn adds magic to playtime with four different lights and sounds to add surprise and delight!  Easy activation means kids can repeat the action over and over again for storytelling surprises and magical effect!
Barbie Dreamtopia Brush 'n Sparkle Unicorn
---
Hatchimals Pixies – One Of The

Popular New Toys
These pixies are as colorful as their eggs with sparkly hair and a stylish outfit.  Each pixie comes with 3 mystery accessories and a pixie bed. 
All their accessories can be stored in the bottom of the egg for safe keeping.  Which pixie will be your favorite? Great for ages 5 – 7 years.
---
Popular New Toys For The Creative Kids
Some kids can spend hours gluing glitter, stringing beads together to make a bracelet or creating cool designs with sand. Here are a few creative design kits that will make the perfect gift for that up and coming designer.
Nail Studio with 5 Patterns to Decorate 125 Nails
Create Your Own Sand Art, with 4 Sand Bottles, 2 Pendent Bottles and 8 Bright Sand Colors
DIY Wear I Heart Charm Bracelets
---
Crayola Scribble Scrubbie Peculiar Pets, Gift for Kids, Ages 3, 4, 5, 6 (Amazon Exclusive)
Crayola Super Art Coloring Kit, Gift for Kids, Over 100 Piece (Amazon Exclusive)
---
Candylocks Collectible Surprise Dolls
You can collect all 15 of these gorgeous Candylocks Collectible Dolls. They come with long, soft, colorful hair, and each doll has a totally different cotton candy smell. Have loads of fun and see how many different hairstyles you can create.
Candylocks, Scented Collectible Surprise Doll with Accessories (Style May Vary), for Ages 5 & Up
Here you can read the full Candylocks Collectible Surprise Dolls review.
---
Cool New Tech Toys For Kids
There are some really cool new tech toys this year where the kids can interact with the toys either by touch or sound or by using a free augmented reality app (compatible with iOS and Android devices)!
Dragamonz, Ultimate Dragon 6 Pack, Collectible Figure & Trading Card Game, for Kids Aged 5 & Up
LEGO Hidden Side Wrecked Shrimp Boat Kit, App Toy for 7+ Year Old, Interactive Augmented Reality Playset, New 2019
FurReal Cubby, The Curious Bear Interactive Plush Toy, Ages 4 & Up
Air Hogs, Zero Gravity Laser, Laser-Guided Real Wall Climbing Race Car, Blue
Singing Machine Official Carpool Karaoke, The Mic, Bluetooth Microphone for Cars
PAI TECHNOLOGY Augmented Reality Robotic Building and Coding Kit, Botzees
---
Hot Wheels TechMods
Hot Wheels TechMods Car is a remote controlled, customizable smart car!
Once the car is built, racers can control the car via a free app (Android, iOS) on a smartphone or tablet. The car itself can also be used as a control for an in-app game that gets more and more difficult as the game progresses.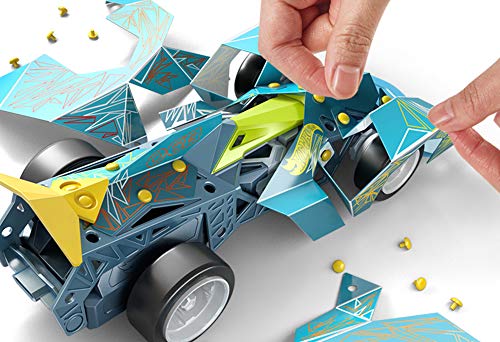 Read the full review of the Hot Wheels Techmods
---
Osmo – Little Genius Starter Kit for iPad
Osmo learning games makes it fun for children to learn, using Toys as Teaching Tools. Osmo is pure Magic!
The Little Genius Starter Kit focuses on Preschool letter formation (ABCs), creating pictures with sticks/rings (Squiggle Magic), dress/feed a character (Costume Party) and bring animals to life enabling problem solving, learning of letters & creativity (Stories).
Approved by parents and teachers worldwide, used in over 30,000 classrooms.
Osmo – Little Genius Starter Kit for iPad – 4 Hands-On Learning Games – Preschool Ages – Problem Solving & Creativity (Osmo iPad Base Included)
---
Top New Games 
Games are great for get togethers with family and friends. The new Pictionary Air looks rather interesting. 
Monopoly Game Disney The Lion King Edition Family Board Game
Mattel Games Pictionary Air – Navy Pen Version w/ 30% Unique Cards [Amazon Exclusive]
---
☑  More Best Selling Toys And Games
My Thoughts On These Popular New Toys
This years range of toys is full of great unboxing surprises, fun games, slime and interactive toys.  There is definitely something for everyone. I think the kids are going to be very pleased with the variety of choice this year.
More Popular New Toys For Gifting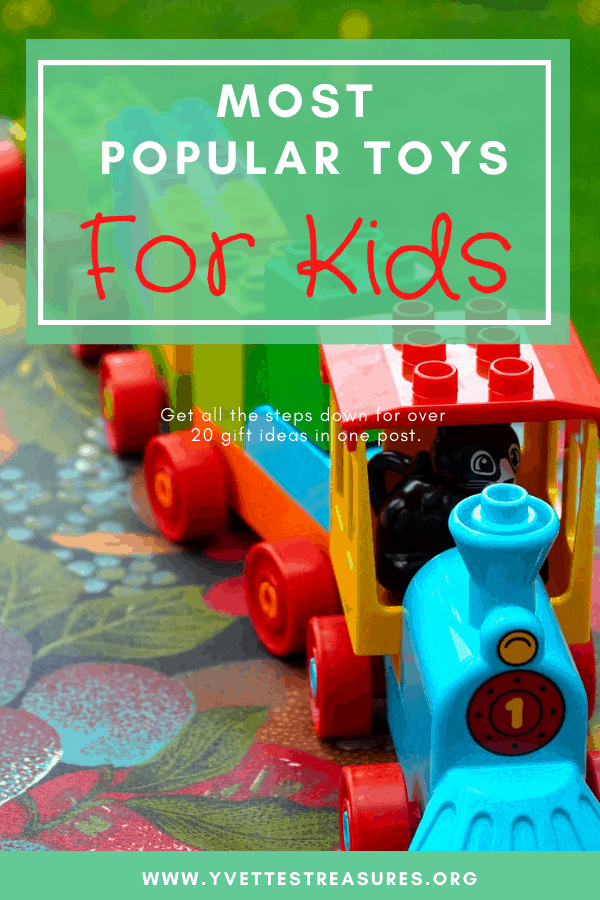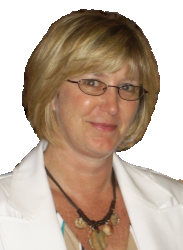 Latest posts by Yvette's Treasures
(see all)
Summary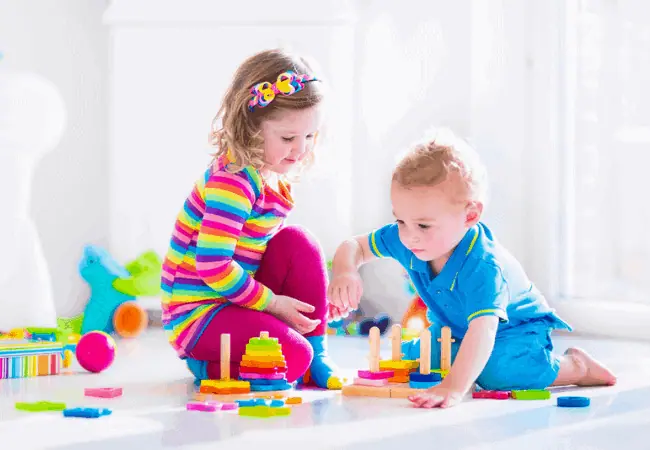 Article Name
Popular New Toys 2020 – Best New Toys For Kids
Description
This year is all about the unboxing of surprise toys, collectibles, gooey slime and interactive must-haves!  After seeing what was presented at the Toy Fair as the best new toys for kids, I have put together the ultimate toy guide. Enjoy!
Author