This post may contain affiliate links. I may receive commissions for purchases made through these links with no extra cost to you. See full disclosure.
Last Updated on October 14, 2021 by Yvette's Treasures
Fun Family Christmas Ideas
Each year as the holiday season draws closer I find myself going through all the festive content that I have created here at Yvette's Treasures. Given all the challenges that we were presented with over the last year and a half I wasn't surprised to see my holiday content trending earlier than ever. It seems that I'm not the only one that needs an extra bit of joy this season. So, what better time than now to update my fun family Christmas ideas while also adding some inspirational Christmas gift ideas for family and friends, far and near!
Although celebrating this Christmas in quarantine is going to be a bit of a challenge, why not create some new at-home traditions. Ones that you can continue for years to come.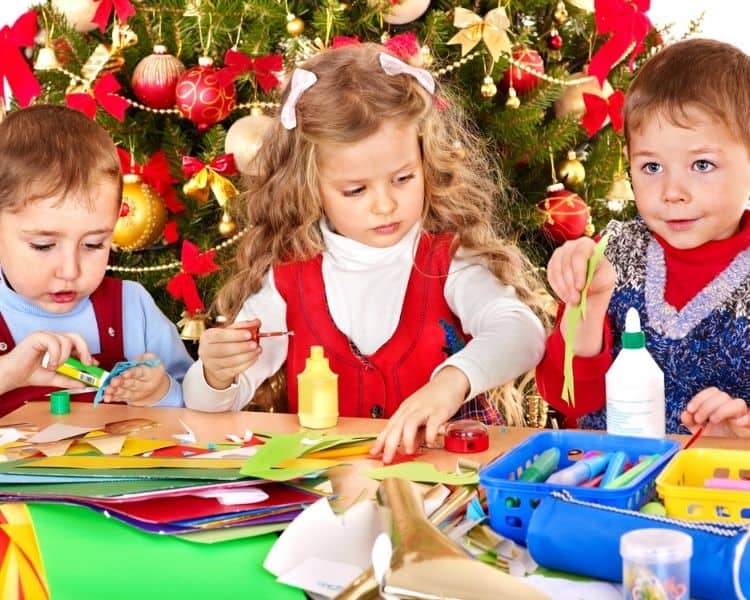 I have a wonderful selection of fun family Christmas ideas for you to try out. From holiday crafts to the best Mason jar recipes. How about an ugly Christmas sweater photoshoot – just for a touch of added fun!
Put together a gourmet gift basket of yummy goodies or a fun wine basket for members of the family that aren't able to celebrate with you this year, they will love the gesture.
These are some of my favorite holiday posts when I'm looking for inspiration for gift ideas or Christmas DIY projects I can enjoy doing with my family. Hope you enjoy browsing. All the best to you and yours this holiday season!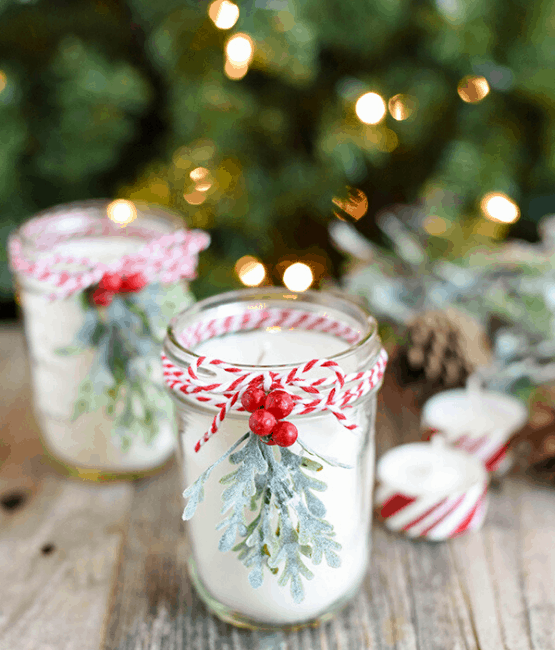 One of my favorite activities to do in the winter is make crafts with my kids. This year, we decided to do a craft using mason jars.
We loved this idea so much that I thought it would be great if other parents could get some fun ideas for making ornaments and decorations out of them too! This post offers some creative ways you can use mason jars to decorate your home for Christmas.
---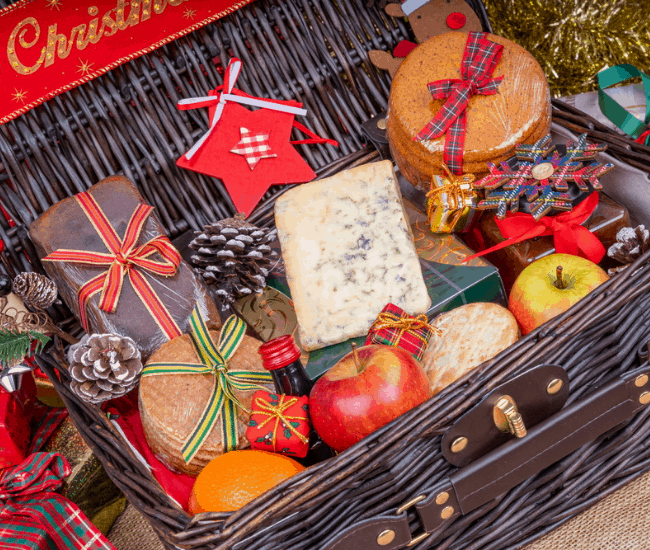 DIY CHRISTMAS GOURMET GIFT BASKET
I never thought I would be the type of person to create a Gourmet Christmas Gift Basket for my family and friends. However, as I started planning my holiday gift-giving strategy this year, it dawned on me that some people might appreciate it if I created them something personalized and thoughtful.
I was thinking of making savory ones with artisan breads and cured meats, sweet ones with fruit jams and chocolate dipped strawberries, and decadent ones that included all sorts of candies. With this delicious selection there is sure to be something for every taste bud.
---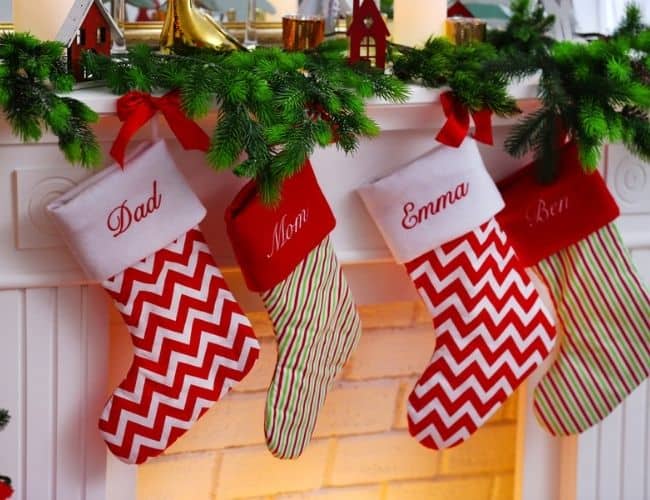 This post is full of really fun Christmas stocking ideas that are great for those little stocking stuffer gifts. From knitted to Disney, to personalized stockings, we have the best selection.
Hang them on your mantel for extra holiday cheer. Don't have a mantel, no problem, use a stocking holder floor stand which you can place anywhere in the home that you desire.
---
YUMMY CHRISTMAS MASON JAR RECIPES
Mason jars are a classic and traditional way for people to give gifts in the form of food. This holiday season, we've got some delicious recipes that you can put together with your family and give as unique Christmas presents!
---

MOST POPULAR UGLY CHRISTMAS SWEATERS
We love to host our ugly Christmas sweater party the night before Christmas . It's such a lot of fun, and I always get rather excited to see what ugly Christmas sweaters my friends and neighbors come up with each year.
Why not grab one of these popular ugly Christmas sweaters and organize your very own party this year. You won't be sorry. You'll have everybody rolling in laughter with all the funny sweater designs.
---
Fun Family Christmas Gift Exchange Ideas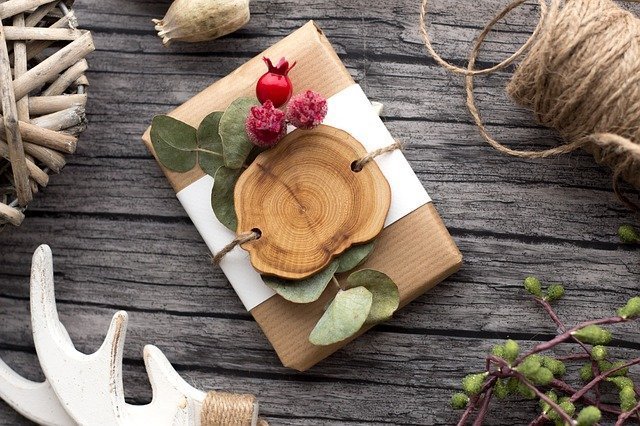 Get the whole family together on Christmas Eve and have some fun playing games and exchanging gifts. Seeing as how we're stuck at home this year, one might as well make the most of it. Besides it's a great way to spend quality time with family once you've decorated the tree.
You will need some really funny gifts to make this game extra fun. Here are some ugly white elephant gift ideas that are cheap and nasty. They will have everyone rolling in laughter! Perfect for a fun filled night.
---
Fun Family Christmas Gift Ideas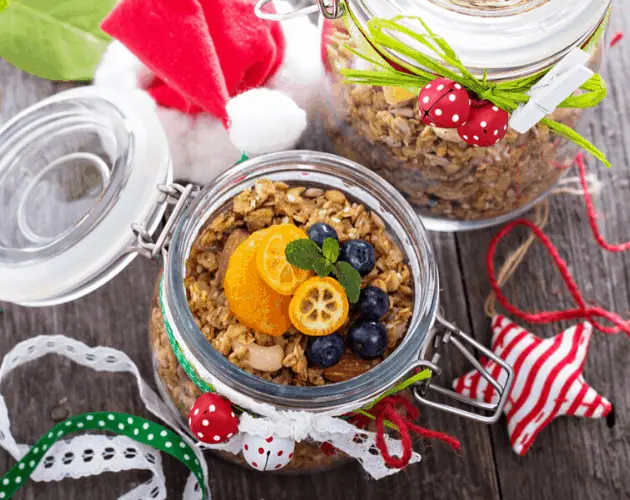 CHRISTMAS MASON JAR GIFT IDEAS
Mason jars are the perfect gift for anyone, but they are particularly great when it comes to Christmas. Not only are they pretty to look at, but they're really inexpensive and easy to make!
All you need is a mason jar (which can be reused), some ribbon or twine if you want an extra touch of Christmas cheer, and holiday-themed items like peppermint candies or cinnamon sticks.
Fill it up with goodies, close the lid tightly so none of the treats escape when you shake them up for your loved ones and – voila! You have a DIY Christmas gift that will put a smile on their face every time it gets opened.
---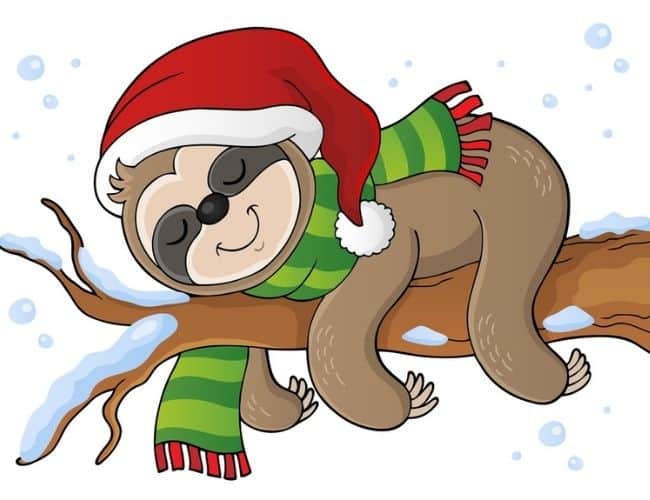 This post is perfect for people who love Sloths and everything Sloth. Plenty of fantastic gift ideas for Christmas Sloth lovers! Whether you have a new baby sloth in your life, or you need something to put on your desk at work, we've got just what you're looking for.
We all know that sloths are so cute and they deserve their own holiday. Get some inspiration this year from these gift ideas.
---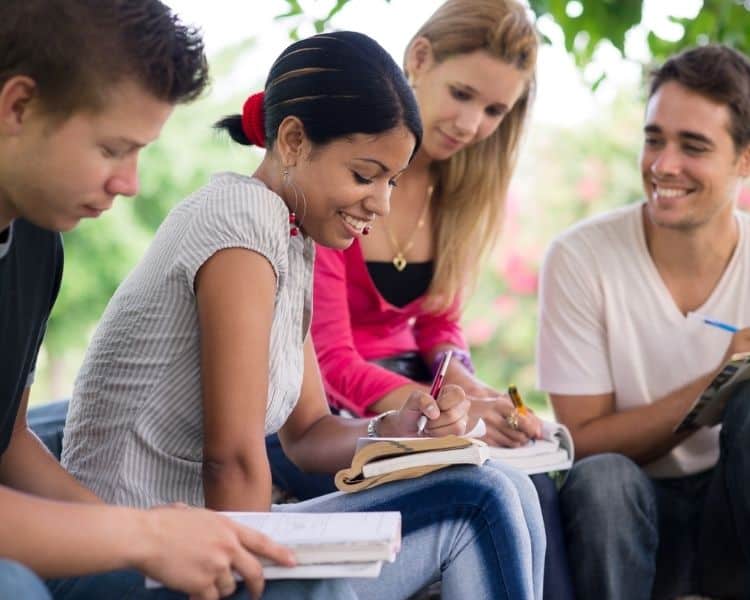 POPULAR CHRISTMAS GIFTS FOR COLLEGE STUDENTS
Christmas time is a special time of year. It's a time when families come together, share stories, and give gifts. It's also the season to remember those who are far from home during this holiday season with family and friends.
A great way to do that is by giving gifts they will use every day! Here are some ideas for things you could get your college student in order to make them feel a little less homesick.
---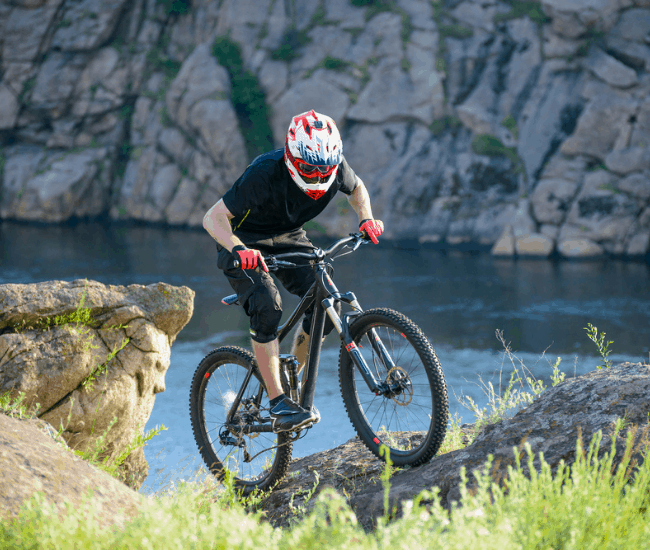 SPORTS AND OUTDOOR GIFT IDEAS FOR CHRISTMAS
My family is known for their active lifestyles. My husband is a keen golfer and my son loves going to the gym. This year I didn't want to get them yet another gym shirt or boring golf towel.
So I set out to find some of the top sports and outdoor gifts that I thought they might like for Christmas. Hope this helps with your choice too.
---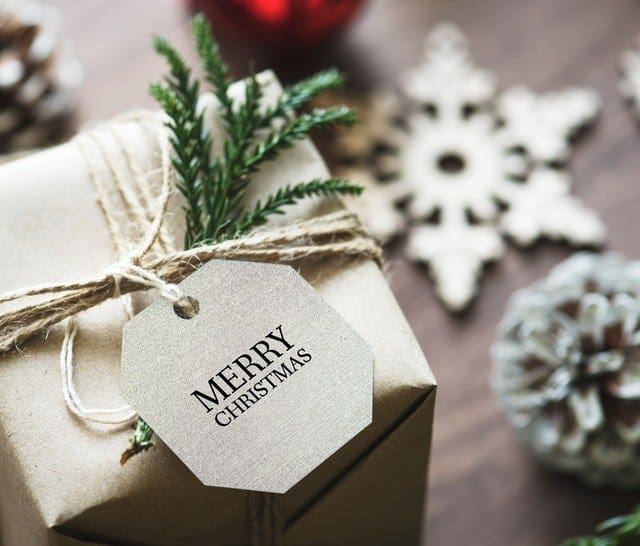 UNIQUE DIY CHRISTMAS GIFT IDEAS
DIY Christmas gifts don't need to be complicated or expensive – sometimes the simplest, most thoughtful things are what make your friends and family happiest on Christmas morning.
The next time you find yourself stuck on your holiday shopping list, why not try one of these amazing DIY projects? Not only will you love making them, but family and friends will cherish the personal touch!
---
My nephew loves getting tech gifts for Christmas, but he especially likes the ones he can wear. I swear he uses them ALL the time. So in this post I have researched the most popular gadgets and written a short review on my favorite ones.
---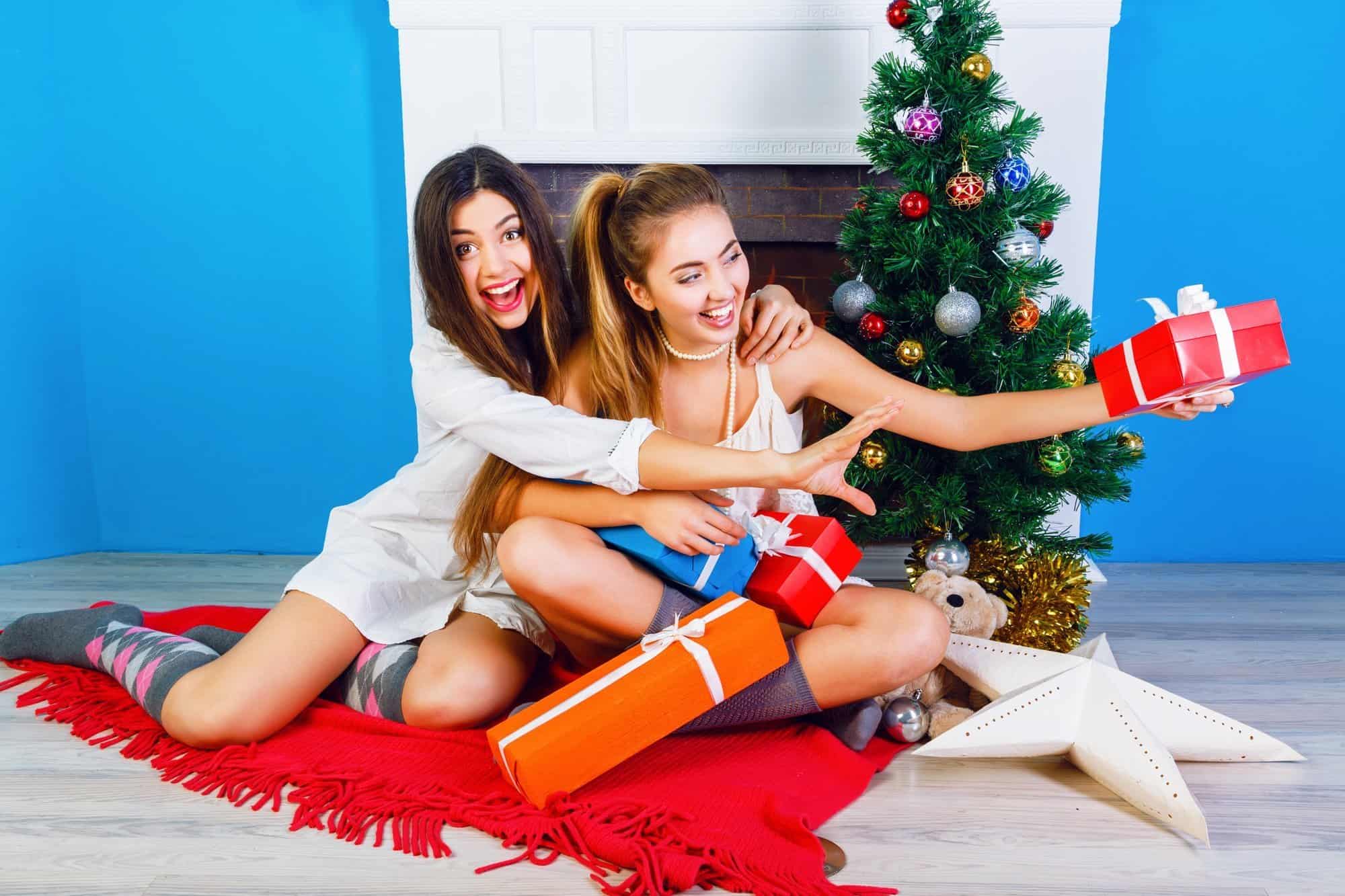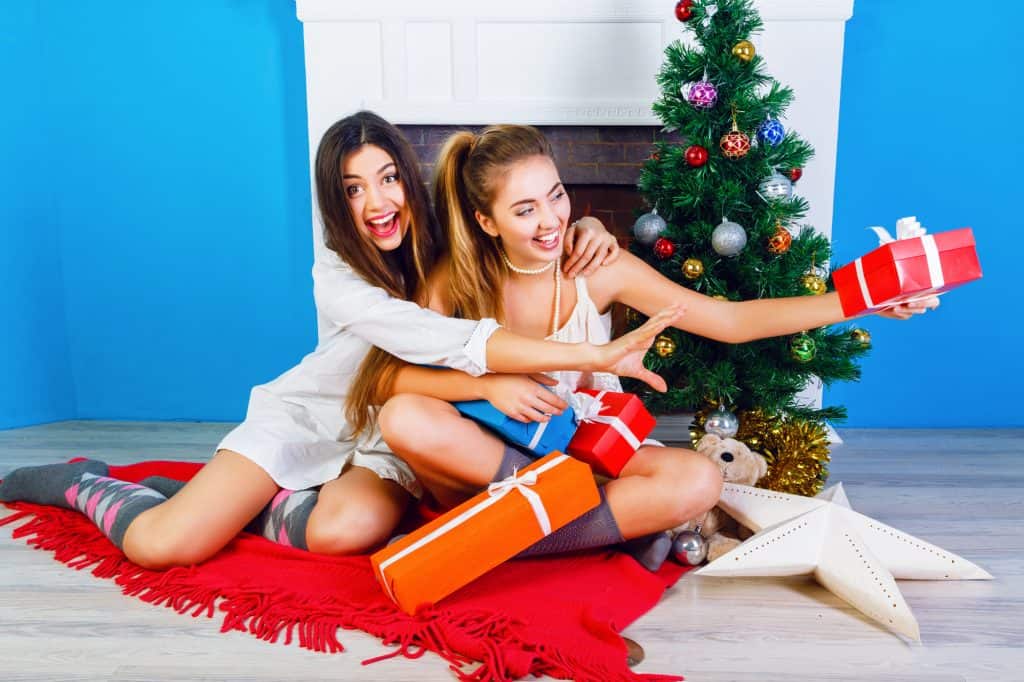 BEST CHRISTMAS GIFTS FOR TEEN GIRLS
It's not always easy to know what to buy a teen girl for Christmas. You've got a few options with a teen girl like clothes, makeup, accessories, etc.
But the most important thing is that it's something she'll love. Don't forget to keep in with her style. Here are some ideas that will be perfect for your little lady this holiday season.
---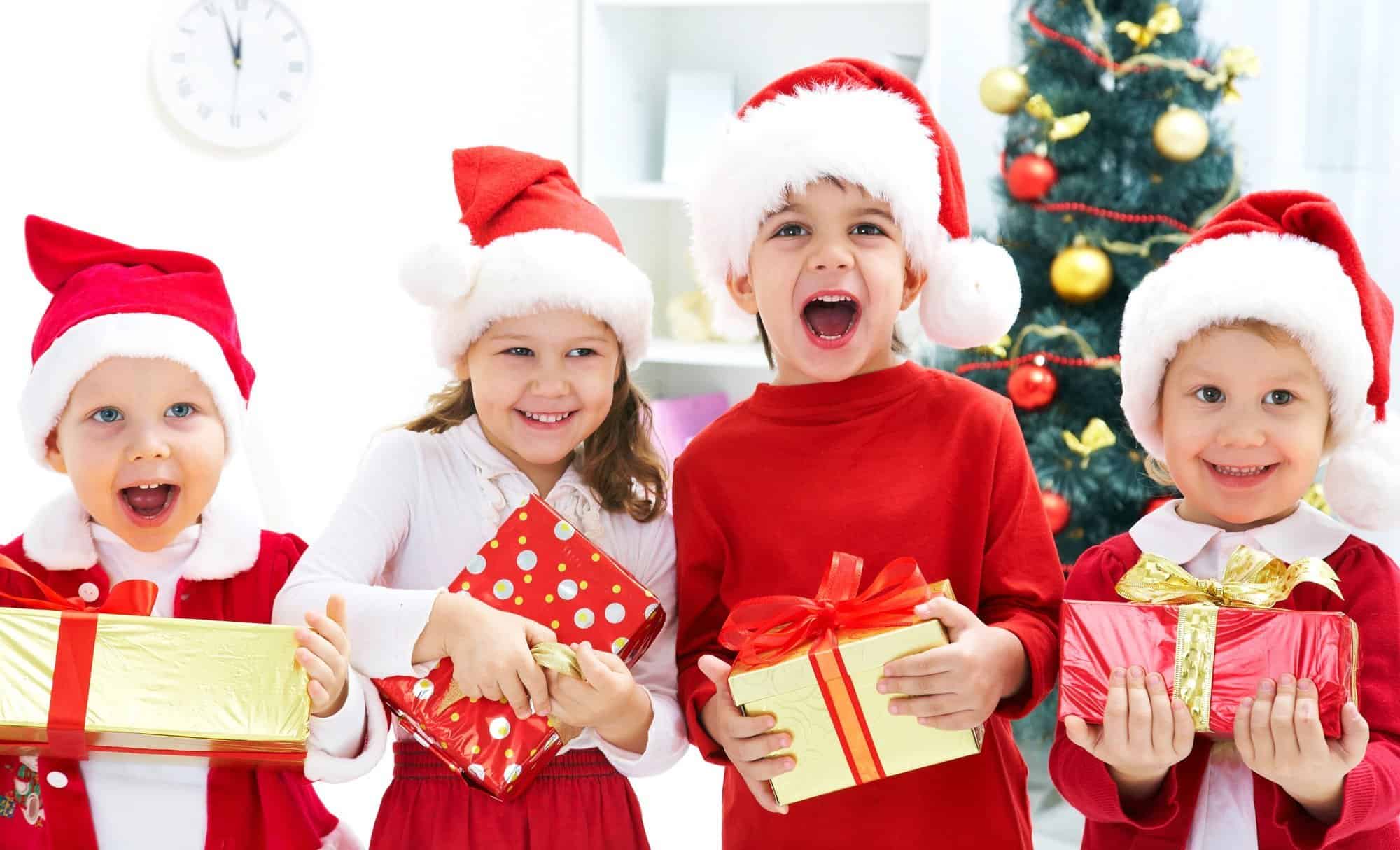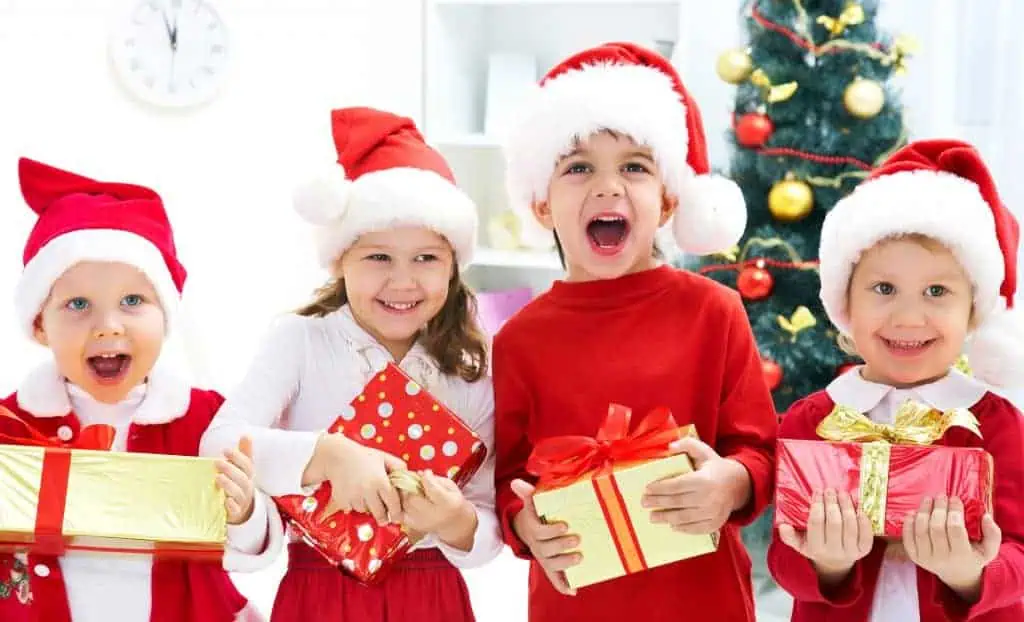 OUCH! These are the hottest Christmas gifts for kids. Santa will love leaving these cool gifts under the tree. I'm sure we all remember our first Christmas. Growing up, I loved waking up to a pile of new toys and clothes under the tree. Don't all kids (and adults…hehe).
---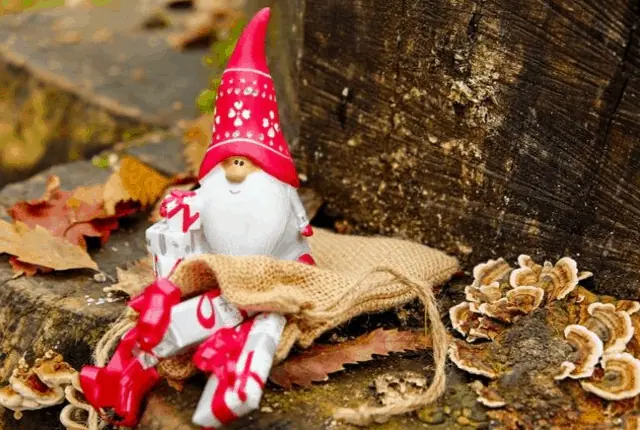 The secret Santa party and gift exchange at our house the night before Christmas is exciting and loads of fun. We love to guess what the gift is and who gave it to us. This year we have some very special secret Santa gift ideas especially for you. Don't miss out, check them out today!
---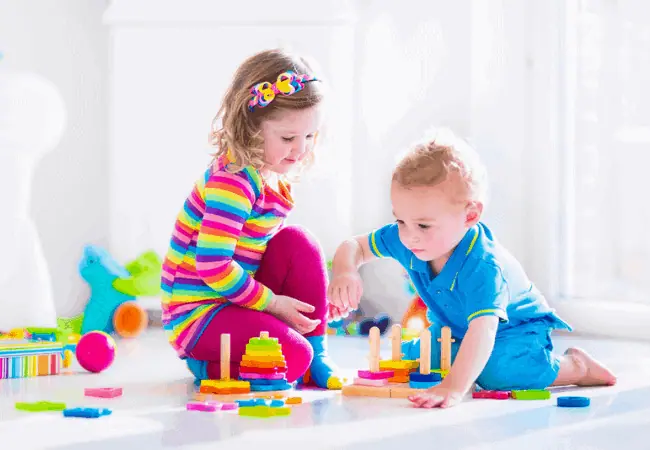 Christmas Eve is always such an exciting time for kids and adults alike because you don't know what will be under your tree when you open it up Christmas morning.
With so many wonderful new toys available on the market today, it can be a bit overwhelming. We're here to make it easier for you, and to help you narrow down your choices when looking for the best Christmas toys for your kids.
---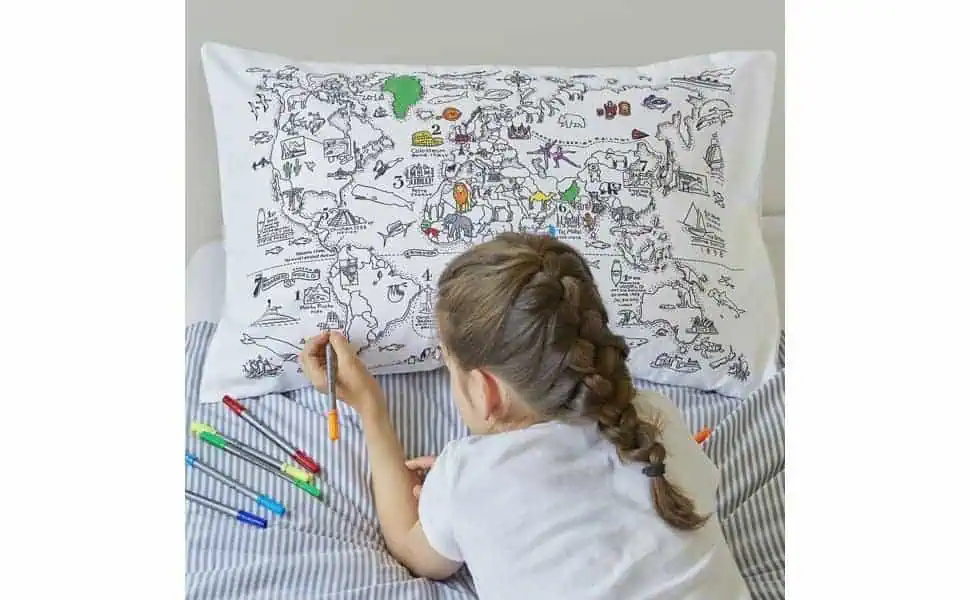 One year, I thought it would be a great idea to start a little Christmas tradition in my family. Every year, a few days before Christmas, we would go out and buy a new craft kit for the kids to do when they got home from school that day.
Then we would get them tp wrap up their projects and give them as gifts to one another. For example, one year we bought an Origami set with paper you could color yourself, so each person had their own colors of paper.
Another time we made beautiful necklaces with beads and stringing wire from the Dollar Store. With a little bit of imagination and a few craft kits, the family can have so much fun being creative together while making awesome Christmas gifts.
---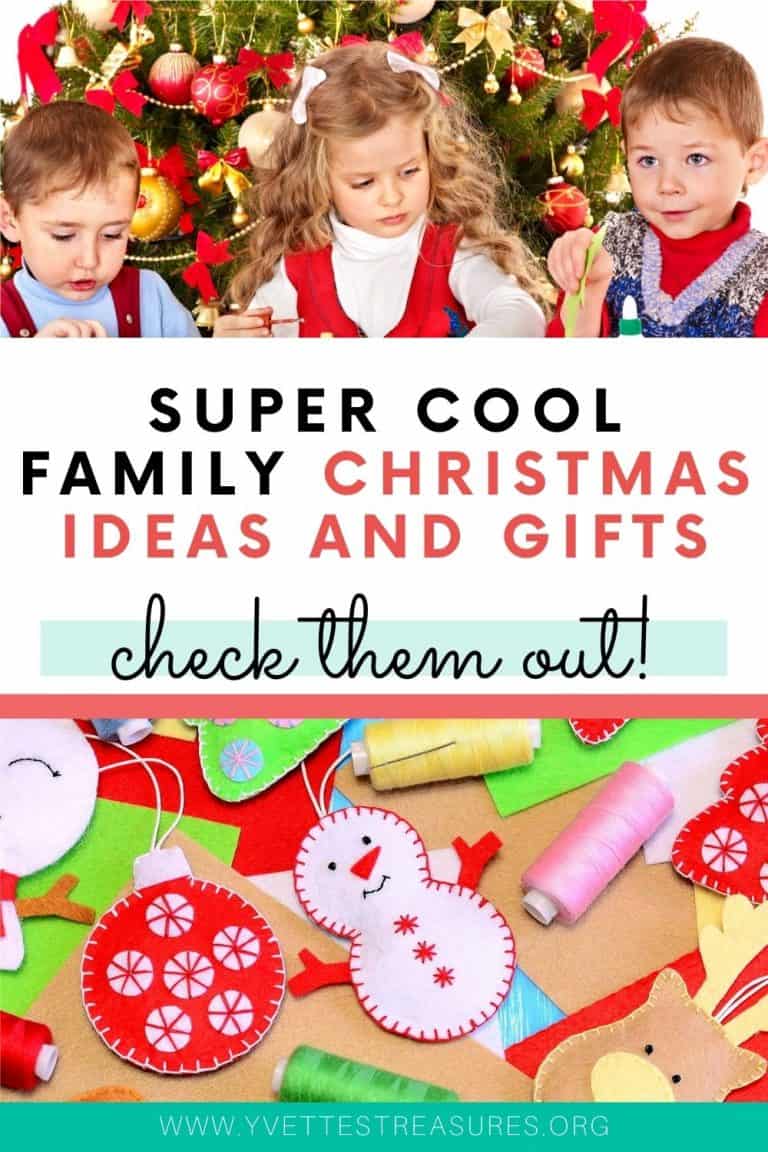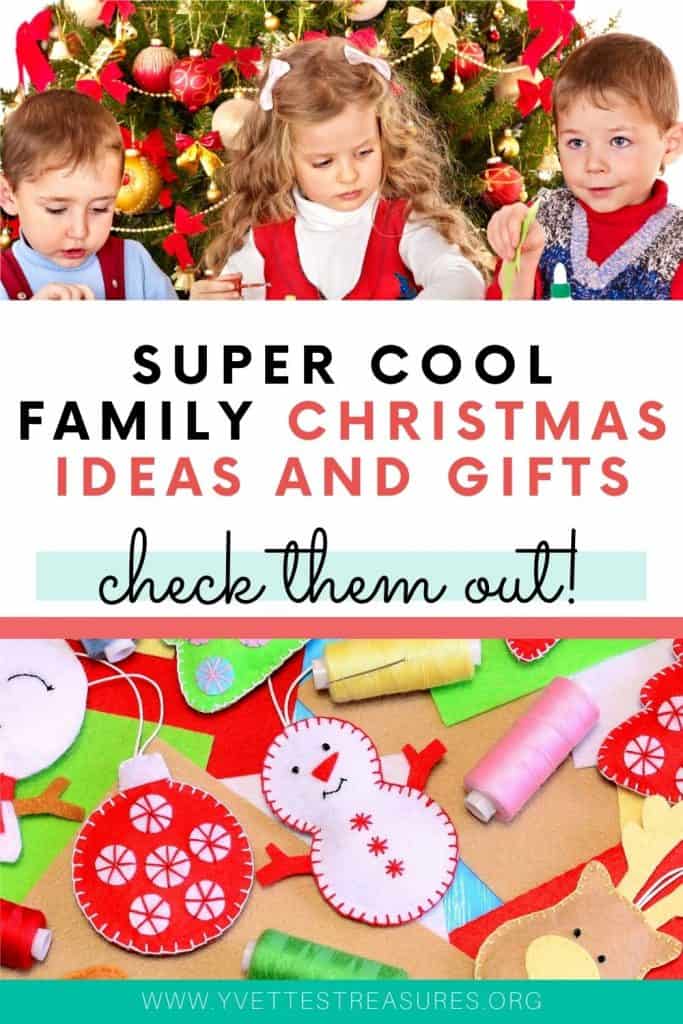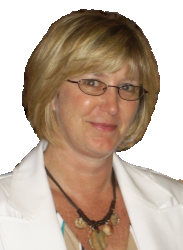 Latest posts by Yvette's Treasures
(see all)
Summary
Article Name
Top 17 Fun Family Christmas Ideas And Gifts They Will Love
Description
It seems that I'm not the only one that needs an extra bit of joy this season. So, what better time than now to update my fun family Christmas ideas while also adding some inspirational Christmas gift ideas for family and friends, far and near!
Author