This post may contain affiliate links. I may receive commissions for purchases made through these links with no extra cost to you. See full disclosure.
Last Updated on December 9, 2020 by Yvette's Treasures
Sloth Christmas Gifts For All Sloth Lovers
I am a lover of all things Sloth so this year I just couldn't resist putting together a list of Sloth Christmas gifts just for fun!
I really hope you enjoy browsing my Sloth Christmas gifts as much as I enjoyed putting this list together. You're sure to find something fun for family and friends. I know I have!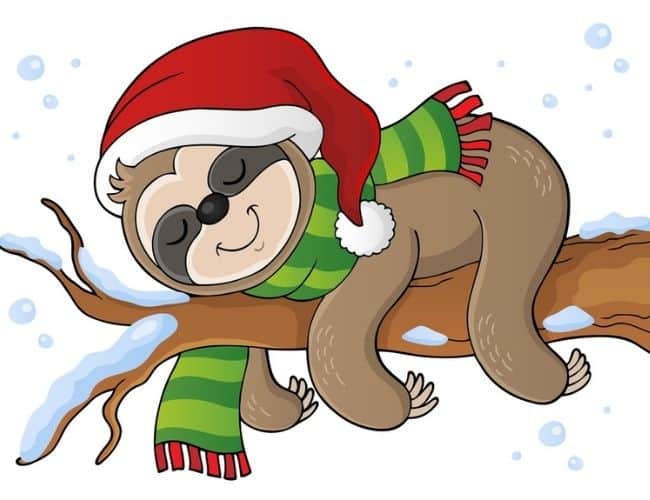 For many more Sloth gift ideas take at look at these awesome Sloth gifts.  For those of you who are a romantic and were thinking of giving something Sloth related to your loved one then we have the best Sloth gifts for Valentine's Day, and any other special day just for you!
Sloth Christmas Stocking – Sloth Gift Ideas
Xmas Sloth Red Socks Plush Faux Fur Christmas StockingCheck Price
Let's start with this fun Sloth Christmas stocking. Hang it on your tree or display it on your mantle for all to see. A great start to the holiday season!  For even more ideas take a look at these super cool Christmas stockings.
---
Sloth Wearable Hooded Blanket
Sloth Wearable Hooded Blanket – Soft Warm CozyCheck Price
This is such a wonderful Sloth gift idea. Soft and luxurious. Wrap it around, button it up and you're ready for lounging around the home or sipping your coffee outside in the crisp, fresh air. Also great for camping trips, the beach or a sleepover.
Cleaning the Sloth blanket is so easy. Wash by hand if you prefer or just pop it into the machine on a gentle cold wash. No fading, and anti-pill. Comes out like new every time!
---
Sloth Lazy Funny Coffee Mug – Funny Sloth Gifts
Sloth Lazy Funny Coffee MugCheck Price
The ergonomic handle makes it easy to grip this Sloth coffee mug. It has a perfectly curved rim for easy drinking. Safe for both microwave and dishwasher.
---
Jewelry Sloth Christmas Gifts 
Jewelry gifts are always well received. They look pretty, usually come beautifully wrapped, and make a great gift for any age. These Sloth jewelry gifts are no exception.
Sloth Necklace Sterling Silver
Sloth Necklace Sterling Silver "Slow Down Be Happy"Check Price
---
Sterling Silver Sloth Necklace 
Sloth Gifts Sterling Silver Sloth NecklaceCheck Price
---
Crystal Sloth Necklace – Unique Sloth Gifts
Crystal Sloth NecklaceCheck Price
What a vibrant, colorful Sloth necklace. It is made from high quality 925 sterling silver, with glittering crystal to make it truly eye-catching.
---
Sloth Earrings for Girls
Sloth Earrings for Girls Sterling Silver HypoallergenicCheck Price
---
Cute Sloth Ring Holder Dish
Cute Women Gifts Sloth Ring Holder DishCheck Price
The perfect gift for mom, wife, daughter, aunt, grandma, girl friend, sister and best friends. Help them keep their jewelry safe and in one place.
---
Sloth Button Up Pajamas
Sloth Pajamas for WomenCheck Price
These cute pajamas are designed to be relaxed and generously oversized. Made from 100% cotton, they are lightweight yet toasty warm. A great gift for the winter months.
---
Funny Sloth Gifts – Wine Glass Goblet 
Wine Glass Goblet Funny Sloth Let's Get SlothedCheck Price
Funny wine glasses always make a good Christmas gift. They can be kept as a memento or used everyday.
---
Sloth Wine Stopper – Sloth Christmas Gifts
Sloth Wine Stopper | Silicone Reusable Wine SaverCheck Price
This three toe sloth is happy to be perched on your bottle keeping your wine fresh. It will bring a smile to your face every time you see this little guy sitting on top of your bottle. Great gift for the sloth lover in your life.
---
Sloth Coloring Book For Adults
Sloth Coloring Book: An Adult Coloring Book with Lazy Sloths, Adorable Sloths, Funny SlothsCheck Price
Have fun coloring with this adorable coloring book which combines cute Sloths and beautiful patterns to give you a wonderful coloring experience.
---
Cute Sloth Socks – Sloth Christmas Gifts 
Lazy Sloth SocksCheck Price
---
The Little Book of Sloth Philosophy
The Little Book of Sloth PhilosophyCheck Price
The perfect gift for that friend who needs to slow down and escape the daily rat race. This little book is filled with fabulous golden nuggets of truth.
---
Unisex Ugly Christmas Sweater
Unisex Ugly Christmas Sweatshirt 3D Printed Fancy Sloth with Red HatCheck Price
A fun ugly Christmas sweater with a 3D print of a Sloth. Ugly Christmas sweaters are becoming more popular every year. If you're looking for more ugly Christmas sweater ideas, take a look at these fun sweaters.
---
Santa Sloth Christmas T-Shirt
Santa Sloth Christmas Lights T-ShirtCheck Price
100% Cotton, lightweight and classic fit. With double-needle sleeve and bottom hem. A fun, quality Sloth t-shirt.
---
Book of Sticky Notes
Book of Sticky Notes: Notepad Collection (Sloth Lazy Days)Check Price
This darling set of sticky notes lets you organize your life while reminding you to relax and slow down. Record to-do lists, phone messages, plans for today and tomorrow, grocery lists, reminders, and notes, mark pages in magazines, and much more.
Several sizes let you pick the perfect size for any list or note. The notepads come in an adorable hardcover case, for easy storage.
---
Sloth With Solar Lights
Sloth with Solar Lights Garden House Outdoor DecorCheck Price
Is your Sloth lover also a garden lover? Why not combine the two by getting them this unique Sloth garden statue? There is a a solar powered LED light inside the notebook which turns on automatically in dark conditions, and lasts up to 8 hours under a full charge.
---
12 Inch Laptop Sleeve 
12 Inch Laptop Sleeve Carrying Bag Protective CaseCheck Price
Protect your laptop with this cute Sloth laptop sleeve.  Made from eco-friendly soft neoprene material, it is light-weight, super soft, waterproof and breathable. Giving your laptop full protection.
---
Original Sloths Wall Calendar 2021
Original Sloths Wall Calendar 2021Check Price
I know 2020 has been a difficult year for everyone, but let's look forward to a better year with this 2021 wall calendar featuring a dozen portraits of chilled-out sloths doing what sloths do best.
---
Sloth Phone Ring Holder
Sloth Phone Ring Stand Holder 360 RotationCheck Price
The cute sloth phone finger holder supports 360 degree rotation and 180 degree flipping.  Adjust the angles to watch movies and videos, landscape and portrait modes available, giving you comfortable angles.
The sloth phone ring stand holds devices firmly and prevents your phone from dropping. It also reduces the risk of theft. Providing all around protection for your phone. 
---
Sloth Keychain – Sloth Christmas Gifts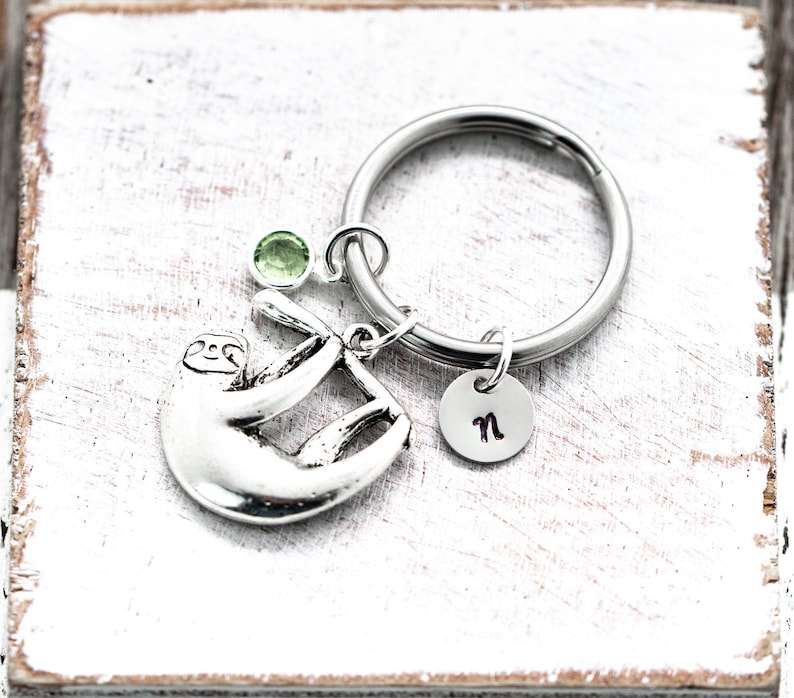 Sloth KeychainCheck Price
A customizable sloth keychain which includes a personalized 3/8'' stainless steel initial disc, and a Swarovski birthstone of your choice! It comes securely presented in a beautiful white gift box. All ready for gifting.
---
Sloth Family Names Custom Print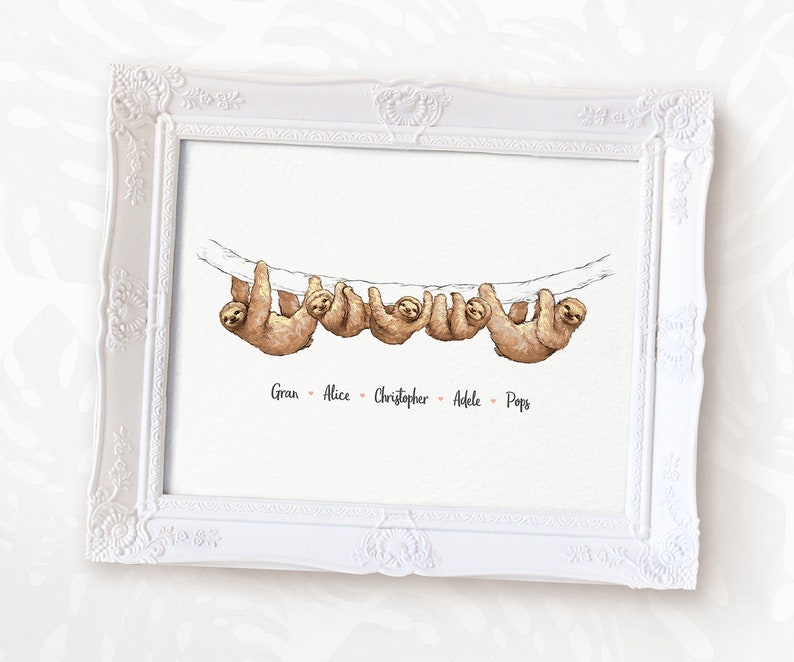 Sloth Family Names Custom PrintCheck Price
This sweet nursery art print features a family of Sloths which can be personalized to match your family!
---
Sloth Car Coasters
Sloth Car Coasters 2 PackCheck Price
Super absorbent Sloth car coasters with non-slip backing perfect for any car trip.
---
Hanging Sloth Infinity Scarf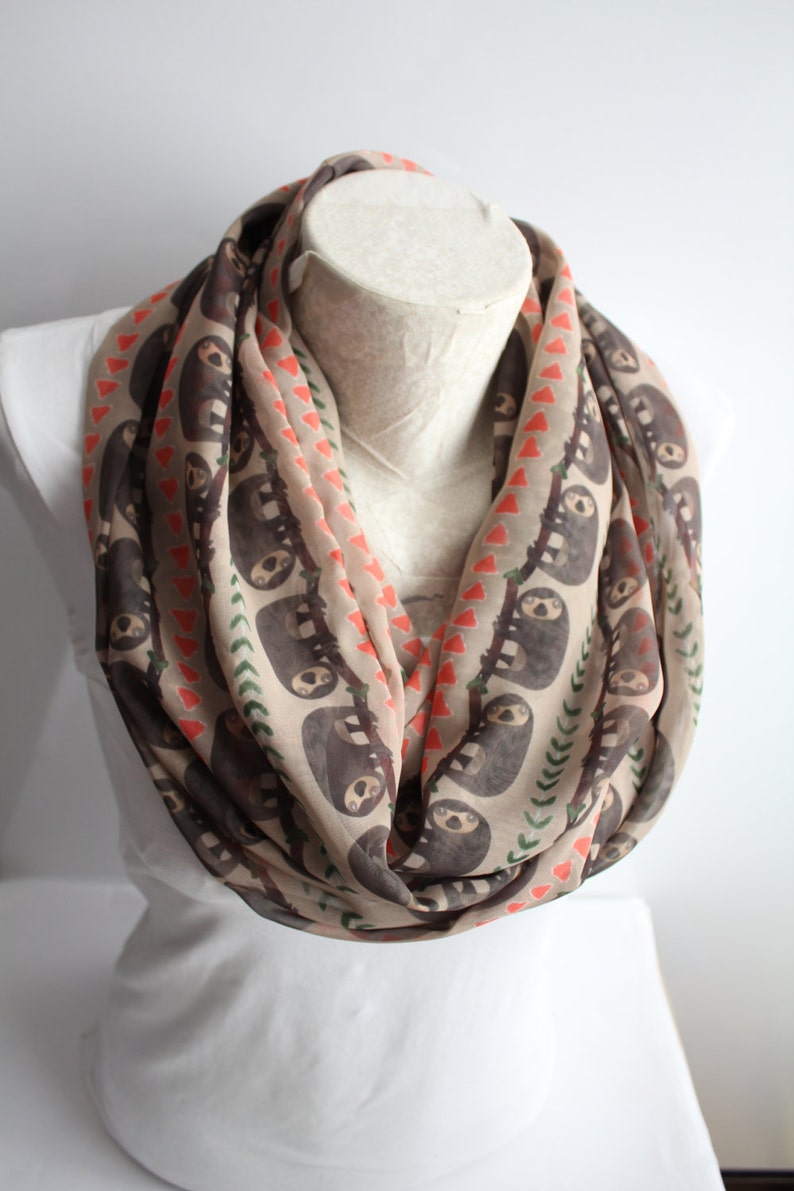 Hanging Sloth Infinity ScarfCheck Price
A Sloth scarf is an adorable accessory for every day use! Specially patterned infinity scarf with super cute sloths printed on chiffon fabric.
---
Personalized Sloth Cushion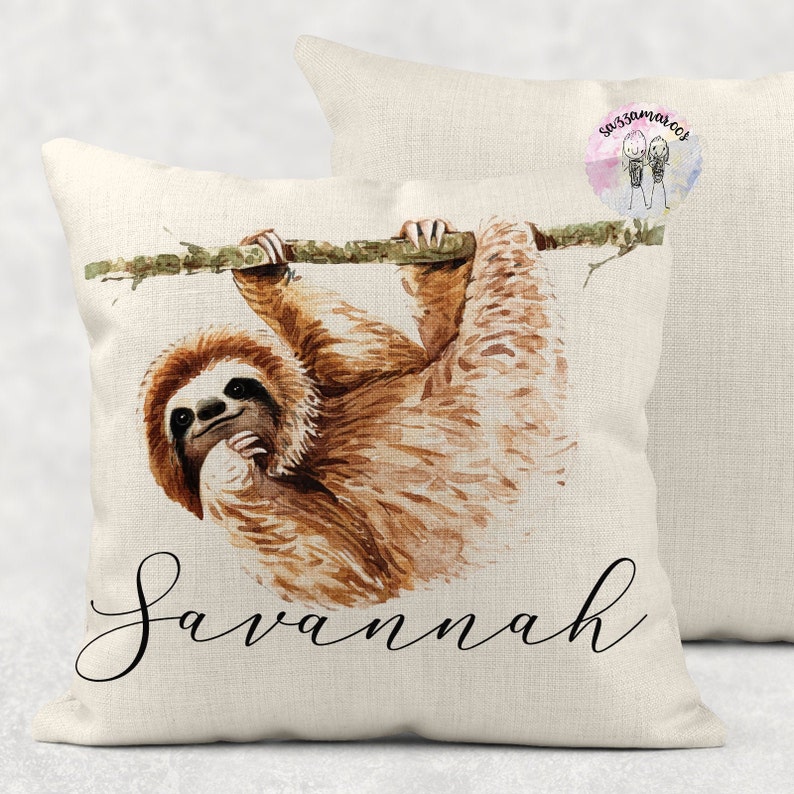 Personalized Sloth CushionCheck Price
Personalize the beautiful Sloth cushion. It would be a welcomed addition to any room.
---
Sloth Gift Wrapping Paper
Gift Wrapping Paper – SlothCheck Price
Go the extra mile and make your recipient smile when you wrap their Sloth gift in this beautiful Sloth wrapping paper.
---
My Thoughts On Sloth Christmas Gifts
As you know, I love anything Sloth and I really like these Sloth Christmas gifts. They are cute, funny and useful. Any one of these will make a wonderful Christmas gift.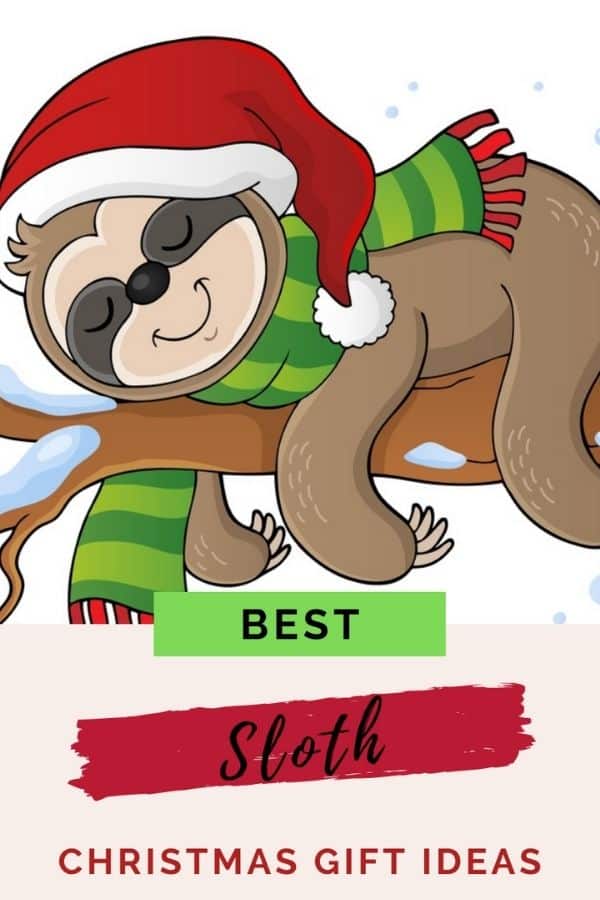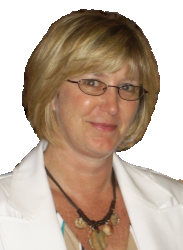 Latest posts by Yvette's Treasures
(see all)
Summary
Article Name
Sloth Christmas Gifts - Perfect For People Who Love Sloths
Description
I am a lover of all things Sloth so this year I just couldn't resist putting together a list of Sloth Christmas gifts just for fun!
Author