This post may contain affiliate links. I may receive commissions for purchases made through these links with no extra cost to you. See full disclosure.
Last Updated on January 25, 2019 by Yvette's Treasures
Best Sloth Gifts For Your Sweetheart
I love Sloths, just because ?  I don't think there is really a reason why people are mad about Sloths, although they are cute and cuddly. I personally think they are gorgeous and so much fun even though they don't move very fast… 2 metres a minute (yes really)! Just for you, I've put together a list of the best Sloth gifts I could find.
There were so many different ones available.  I hope you like the ones I've chosen to share with you. Enjoy and let me know what you think in the comments below.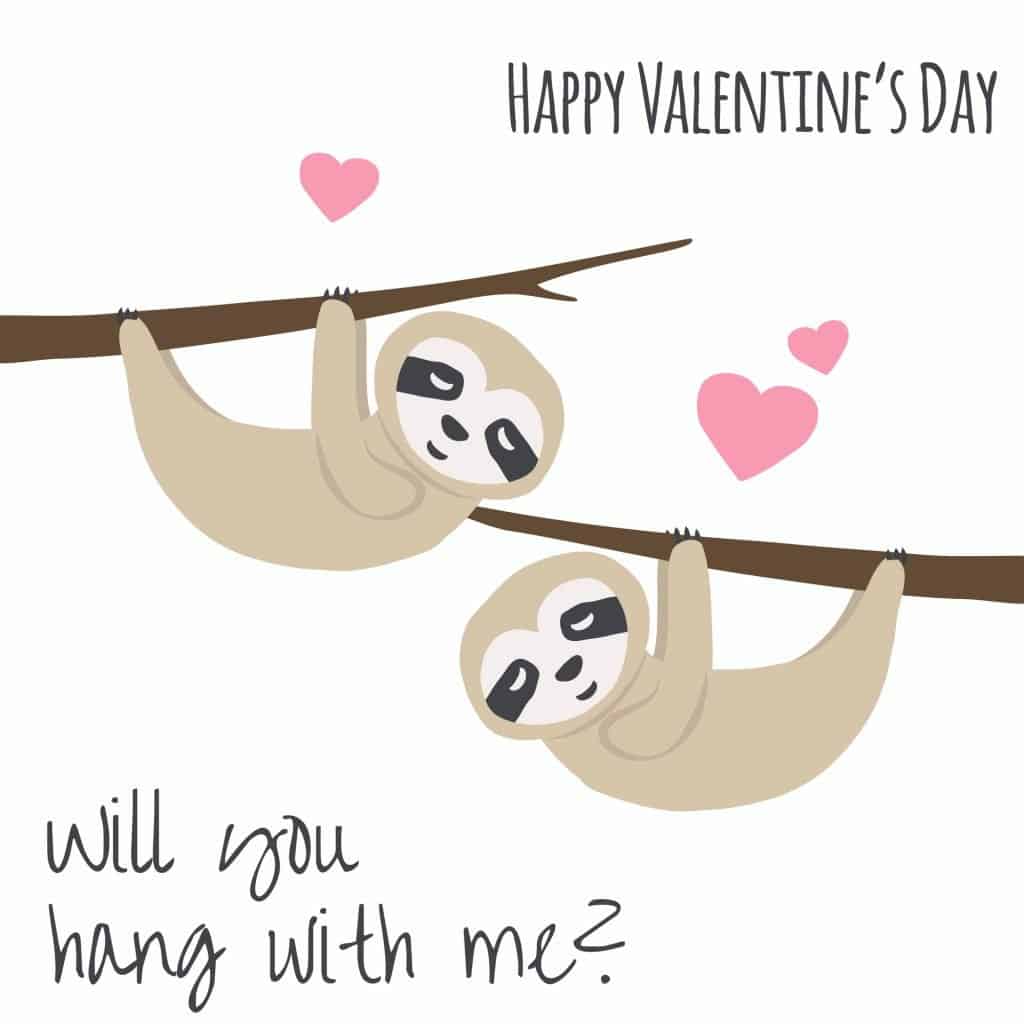 This post may contain affiliate links. I may receive commissions for purchases made through these links with no extra cost to you. These earnings help us keep this wonderful website going so that we can continue to bring you great gift ideas.
Best Sloth Gifts Ever!
2019 Sloth Wall Calendar
Start the year off with a beautiful 2019 Sloth Wall Calendar.  Keep track of important dates while looking at the lovely, different monthly Sloth pictures.
The Original Sloths Wall Calendar 2019
---
Hallmark Sloth Plush
I think no matter how old we get, we all still love a cuddly plush toy.  This Valentine Sloth is no exception. For more wonderful Sloth plush toys visit here!
---
Sloth Insulated Tumbler
This Sloth tumbler is great for both hot and cold liquids.  Is microwave and dishwasher safe, and comes with a lifetime guarantee.
Sloth Nope Not Today Insulated Tumbler
Gift Post: Best Valentine Gifts Under 20 Dollars For Teenage Girls
---
Valentine's Day Cute Sloth and Hearts Throw Pillow Covers
Add a little love to the home with these cute Sloth throw pillow covers. They will make a great addition to the bedroom or sitting area.
Valentine's Day with Cute Cartoon Sloth and Hearts Throw Pillow Covers 18×18 Set of 2
---
Silver Sloth Necklace
I love jewelry, it is my weakness.  I actually have 4 jewelry boxes full, but I keep insisting that friends and family buy me more when asked what I would like as a gift. This is a very pretty silver Sloth necklace suitable for women and girls.
Tiny Sloth Necklace for Women and Girls
Hang With You Sloth Premium Wine Glass
Hang with You Sloth Premium 14 oz Wine Glass
Sloth Valentine's Day Art Print
This Vintage Book print is made from random pages in old dictionaries. What a brilliant idea, such a unique gift and it is environmentally friendly.
Sloth Valentines Day Vintage Book Art Print – Funny Sloth Home Decor – Sloth Gifts 8×10 Unframed
Cool Sloth Socks – Best Sloth Gifts
Everyone can do with more socks and these Sloth socks are such fun.
Socks n Socks-Men's Luxury Cotton Colorful Funny Cool Sloth Socks
Valentine's Day Sloth Area Rug
This highly unique and versatile area rug is made from soft sponge interlayer and durable high density elastic cotton. What a rich looking rug and I love the Sloth design.
To My Valentine's Day Sloth on Tree Area Rug
Unique Sloth Gifts – Funny Sloth 

Dusk To Dawn Night Light
As far as unique Sloth gifts goes, this one is right at the top of the list.  It is an auto sensor dust to dawn night light with LED lights. It lights up at dusk and turns off automatically at dawn – how cool is that?  It lasts up to 100000 hours, is cool to the touch and cost is low.
Set Of 2 Funny Sloth Valentine Auto Sensor LED Dusk To Dawn Night Light
Sloth Bath Mat
If you're a fan of Sloths then a Sloth bath mat is a must have addition to your bathroom.
Sexy Sloth Red Rose Stainless Steel Hip Flask
This steel hip flask is designed specifically for alcoholic drinks.It can hold up to 7 ounces of your favorite wine or spirit. Its unique design and color are sure to be a talking point for all your friends. This flask makes a great gift for the guy with everything .
Sexy Sloth Red Rose Stainless Steel Hip Flask
Related: More Super Cool and Awesome Sloth Gifts Just For You
---
Sloth Gift Ideas For The Kitchen
Show your partner how much you love them by giving them a Valentine's gift that they can use in the kitchen. Whenever they use the gift they will think of you and your love for them.
Sloth Apron, Happy Valentines Day Theme
Sloth Place Mats Set of 4, Happy Valentines Day Theme
Valentines Sloth Insulated Lunch Bag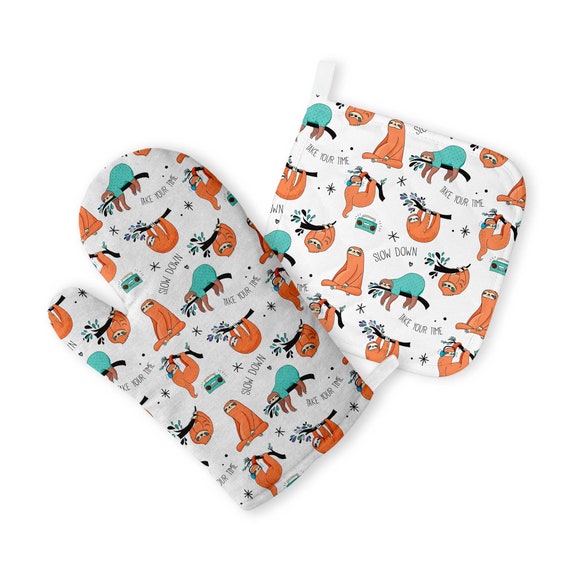 Sloth Pot Holders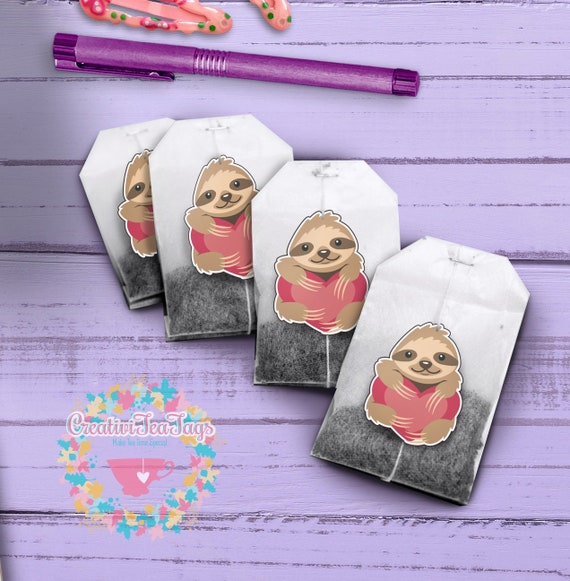 I Love You Valentine Sloth Tea Bags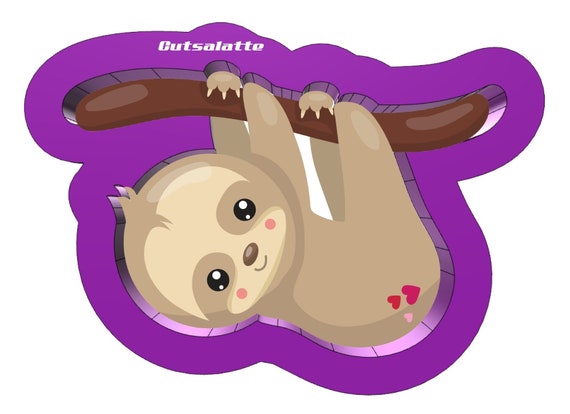 Hanging Sloth Cookie Cutter 3D

Related: Beautiful Valentine Gift Baskets For Her To Enjoy!
---
Sloth Gift Ideas – Cute Sloth T-Shirts For Valentine's Day
T-shirts are always a great gift idea.  Sloth t-shirts that say 'I Love You' are even better.
Sloth Heart Valentines Day Shirt Gift for Men or Women
I Love You Slow Much Funny Sloth Animal Valentine's Day Tee
I Love You Slow Much Tee Sloth Lovers Valentine Shirts Gift
I Sloth You Heart Balloon Funny Valentines Day Gifts T-shirt
Related: Cute Gifts For Wine Lovers On Valentine's Day
---
Sloth Valentine Cards 
Express your love with a Sloth Valentine card.  They are extra cute and very special, especially the handmade ones.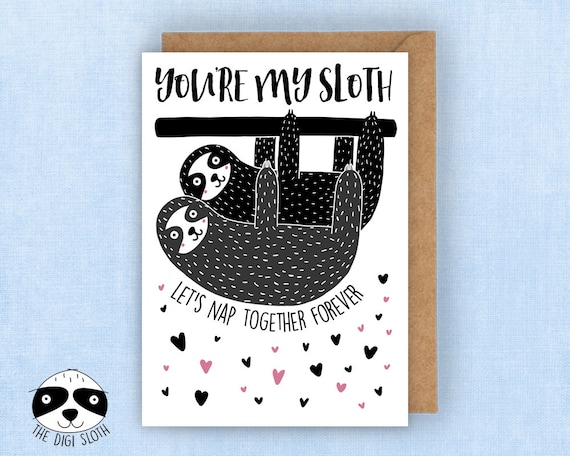 Sloth Love Card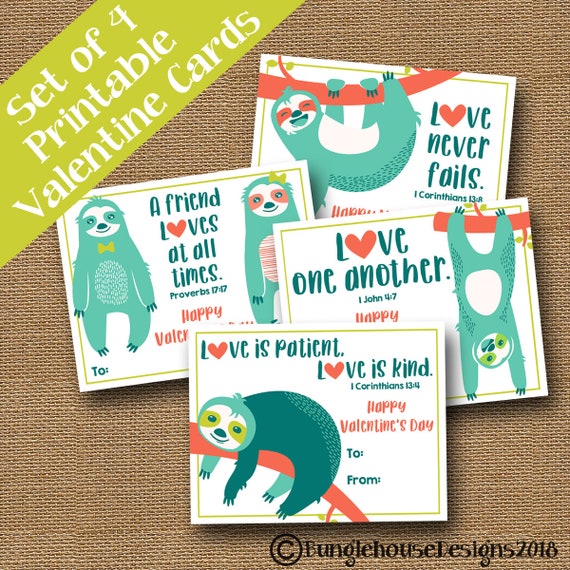 Sloth Christian Valentine Cards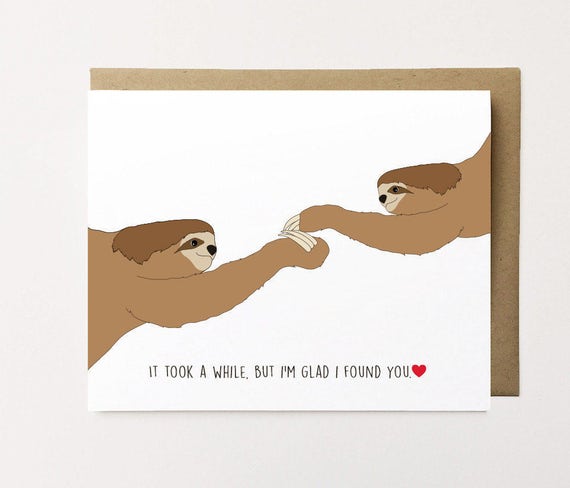 Cute Sloth Card, Valentine's Day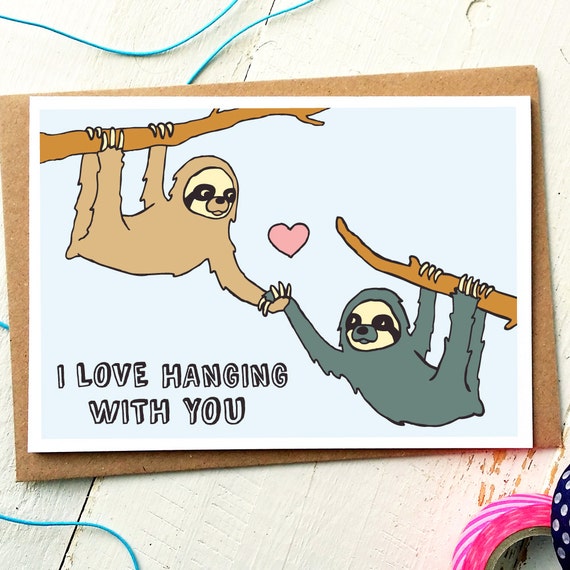 Funny Sloth Valentine Card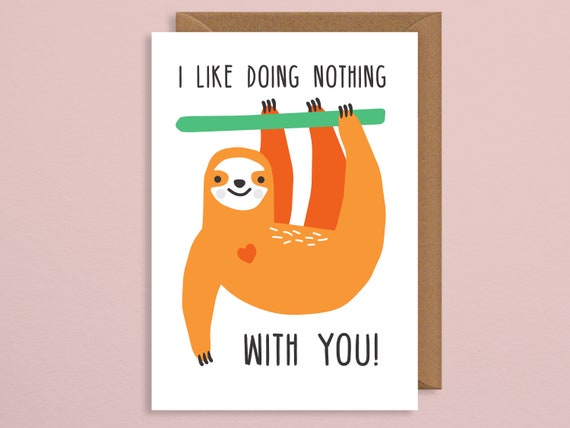 Sloth Valentines Card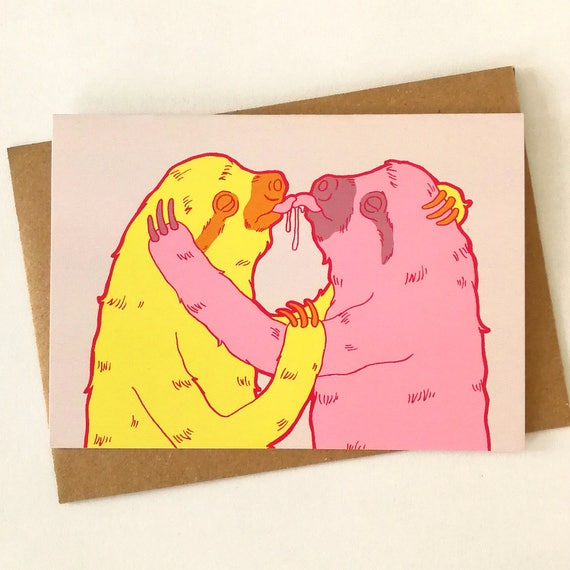 Funny Valentine Card – Sloth

Related:  The Top 10 Valentine Gifts For Men
---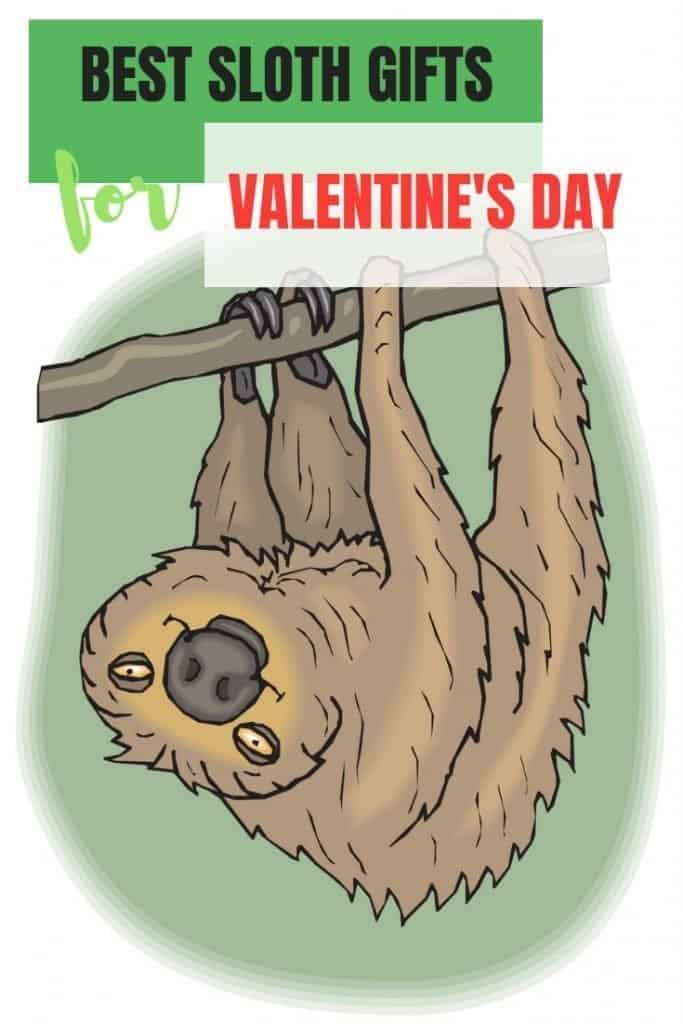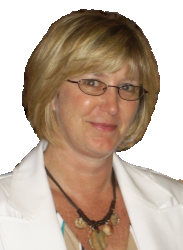 Latest posts by Yvette's Treasures
(see all)