This post may contain affiliate links. I may receive commissions for purchases made through these links with no extra cost to you. See full disclosure.
Last Updated on November 20, 2021 by Yvette's Treasures
Cute Gifts For Wine Lovers On Valentine's Day
Valentine's Day is the perfect time to buy cute gifts for wine lovers.  Wine or Champagne is usually associated with Valentine's Day just as much as red roses are.  So I've put together a few cute gifts for wine lovers which you can add to that beautiful boutique of roses.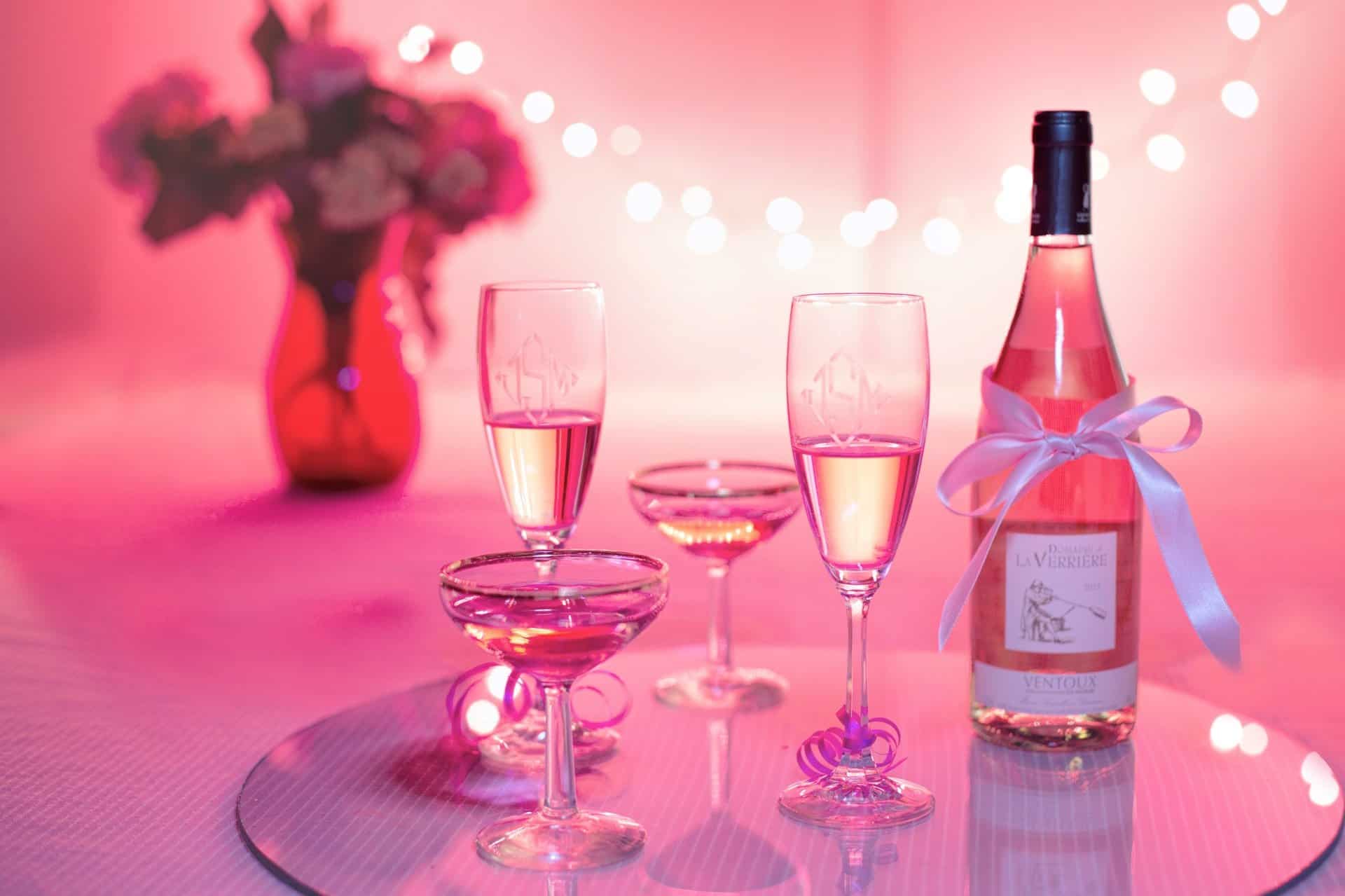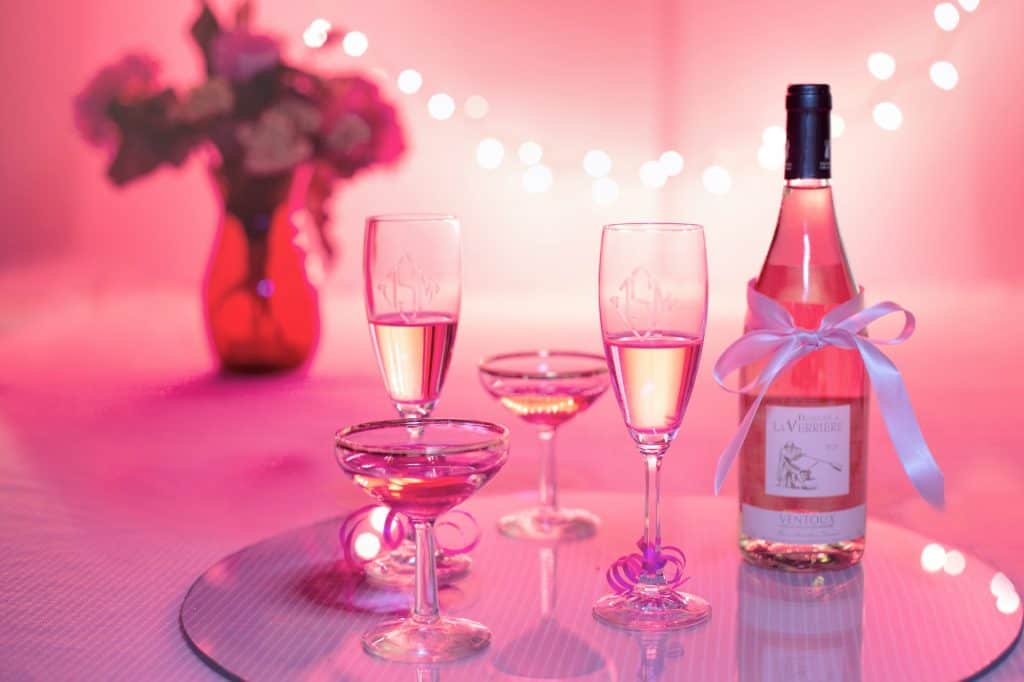 Valentine's Day Snoopy Wine Bottle 
Valentine's Day Snoopy Wine Bottle Decoration/Glass/Lights/GiftBUY IT
SNOOPY! Who doesn't love Snoopy?  He's so cute and cuddly perfect for Valentines.  This decoration wine bottle is frosted, and comes with LED battery lights which has an on and off switch. 
Valentine's Day Wine Charms
Valentine's Day Wine Charms – Valentine's Day Gifts, 6 wine charmsBUY IT
The jelly ring displays this Valentine's Day Wine Charm set beautifully. Tell her you love her all year round when she is sipping a nice glass of wine!
Wooden Wine Bottle Puzzle
Bewildering Wine Bottle Brainteaser – Wooden Wine Bottle Puzzle – Great Gift for The Wine LoverBUY IT
This is such a clever idea and a very unusual gift.  The wine enthusiast with a sense of humor will love this one!
Related: The Best Valentine Gift Ideas For Women
---
Wine Glasses Make Cute Gifts For Wine Lovers
Extra Wine glasses are always good to have, especially when you personalize them, it shows just how much you care!
Valentine's Day Gifts For WifeBUY IT
Love You More Stemless Wine GlassBUY IT
Wine Glasses – Set of 2 for CouplesBUY IT
I Love You Wine Glasses – Set of 2, His and HersBUY IT
---
More Cute Gifts For Wine Lovers Who Are Special
Magnetic Wine Glass Charms
Magnetic Wine Glass Charms – Set of 6 Drink MarkersBUY IT
I came across these magnetic wine charms the other day.  It was the first time I'd seen this type and just had to get a set for myself.  I tried them on a few different types of glasses and wow, they really do stick!
Romantic Apron, Valentine's Day
Romantic Valentine's Day Love Themed ApronBUY IT
This Paris themed apron is printed with wine, coffee, perfumes and bikes and has a beautiful heart backdrop. Perfect for the special person in your life.
Related: Beautiful Valentine Gift Baskets For Her To Enjoy!
Valentine's Day Kitchen Towel Set
Valentine's Day 2-pc Kitchen Towel SetBUY IT
This Valentine's Day "Let's Get Together And Wine A Bit" kitchen towel set comes in a pack of two and will definitely add some fun to the kitchen.
Deluxe 5 Pc Wine Accessories Gift Set
Deluxe 5 Pcs Wine Accessories Gift SetBUY IT
This elegant wine opener set includes a wine corkscrew opener, wine stoppers, foil cutter, wine pourer, drip ring, all displayed in a wine bottle shaped case, which makes it convenient to carry for travel or a picnic.
PortoVino Beach Tote
PortoVino Beach Tote with Hidden, Insulated Compartment, Holds 2 bottles of Wine!BUY IT
Ladies this beach tote is just the best Valentine's gift ever!!  Now it's so easy to carry your wine wherever you go whether it be to the beach, camping or a bbq. The hidden, insulated compartment holds 2 bottles of wine. What more can a girl ask for?  LOL!
Wood Wine Glass Ring Dish – Top Gifts For Wine Lovers
Valentines Day Wine Lover Gifts For Women Wood Wine Glass Ring DishBUY IT
This handmade, beautifully crafted wine glass ring dish is a really unusual gift. I've never seen one like this before and I'm sure many people haven't so this would make it a very special gift.
Valentine's Day Wine Socks
Valentine Wine SocksBUY IT
And of course my cute gifts for wine lovers list would not be complete without wine socks. These 2 pairs are not only stylish, but they are super soft and eco-friendly.
Related: Top 10 Valentine Gifts For Men
---
Valentine Wine Bottle Holders
These decorative wine bottle holders are not only very useful in small spaces, but they will look really good in the home.
Wall Mounted Wine Rack | Bottle & Glass Holder | Cork StorageBUY IT
Valentine's Day Love Letter Wine Bottle Holder – Each Letter Holds A BottleBUY IT
Wine Bottle Holder 'Kissing Couple' – Table Top Metal Sculpture – with Greeting CardBUY IT
Clever Creations Cute Couple Wine Bottle HolderBUY IT
Related:  30+ Gifts For Women Who Love Wine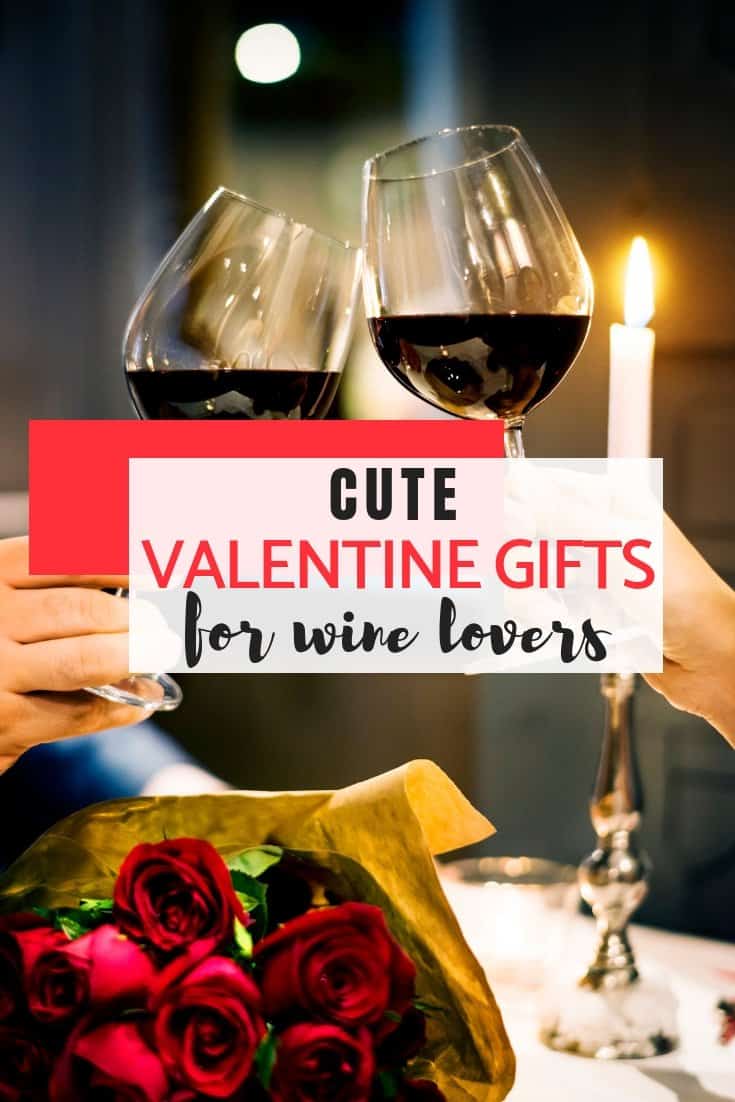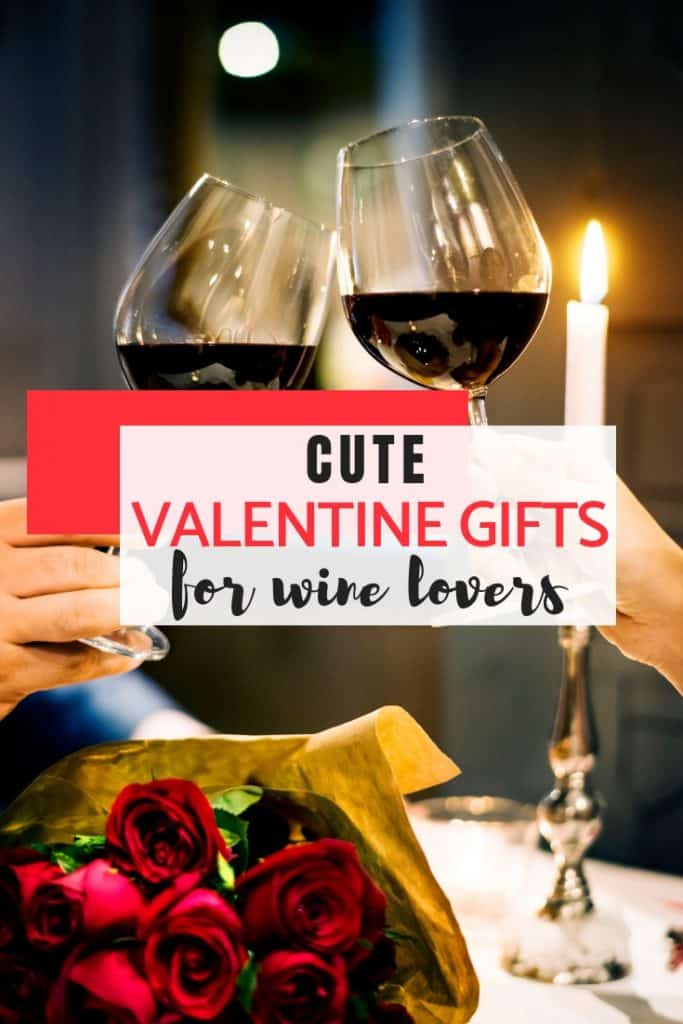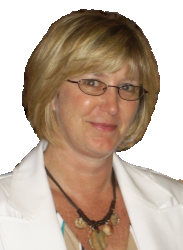 Latest posts by Yvette's Treasures
(see all)