This post may contain affiliate links. I may receive commissions for purchases made through these links with no extra cost to you. See full disclosure.
Last Updated on October 21, 2021 by Yvette's Treasures
Very Special Valentine Gift Ideas For Women
Valentine gift ideas for women – Valentine's Day is just around the corner and if you're anything like me you're still trying to come up with the perfect Valentine's gift for your partner.  If your relationship is new then perhaps you're looking for something sexy and romantic to express your love.
If you and your spouse have been together for a while then it can become a little harder each year.  That's why this year I decided to put together a list of special Valentine gift ideas for women to make your choice a little easier.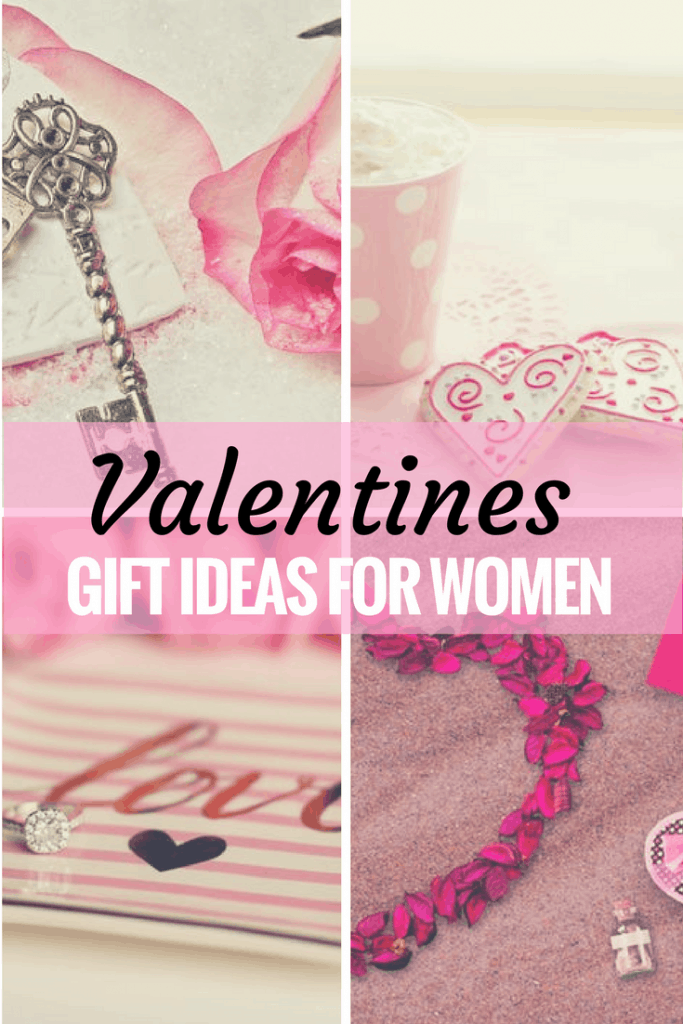 Valentines Jewelry Gifts For Women
This beautiful "Heart of Ocean" Valentines Day necklace is made with genuine Swarovski Crystal and comes in a lovely gift box so no need for wrapping.
I absolutely love jewelry so this would be my number one choice for Valentine's Day.
"Heart of Ocean" ♥Valentines Day Gifts♥ Necklace Made with Swarovski Crystals – Once in a lifetime gift
---
Infinity Heart Charm Bracelet
An infinity bracelet symbolizes eternity, empowerment, and everlasting love. A never ending love and friendship that will last forever!  This bracelet is made of 925 Sterling Silver. It is fastened with a lobster clasp, and is adjustable to suit most wrists.
Infinity Heart Symbol Charm Bracelet for Women 925 Sterling Silver Adjustable
---
Heart Locket Necklace
A beautiful sterling silver necklace featuring a heart-shaped locket with the inscription "You are my sunshine" engraved on it. Inside there is place for two photos of loved ones or friends.
---
Lock Bracelet and Key Necklace
Made of high quality titanium steel, the love heart bracelet with key necklace is laser cutting and polishing technique, anti- rust, nickel free and hypoallergenic for safe, comfortable wear.  This bracelet is 2.2 inches in diameter and fits a small wrist.  I would recommend that you measure your wrist before buying to ensure you're not disappointed.
Lock Bracelet and Key Necklace
---
Compass Heart Jewelry
Show her just how much she means to you with this symbolic, meaningful, and understated necklace. It is subtle, not over the top, but has so much meaning behind it. She will be so proud to wear it. Perfect for your girlfriend or wife.
Necklace Gift for Girlfriend / Wife
---
Angel Wing Love Heart Necklace and Earrings
This stunning mermaid color heart-shaped necklace and earrings set glitters and sparkles. It is wrapped in a platinum plated angel wing, and represents the symbol 'Forever Love' and the faith of Guardian. Comes in a beautiful gift box.
Angel Wing Love Heart Necklaces and Earrings
---
Valentine Gift Ideas For Women – Magic Tea Chest
The Wissotzky Magic Tea Chest is a very thoughtful gift for the tea lover.  This magic tea chest offers 80 different types of tea ranging from green tea and herbal infusions to Chamomile and the ever popular Earl Grey.
Each tea is individually packed without staples making it safe to handle.  The lovely box makes it easy to refill and helps to keep all your tea in one place and easy to find.
Wissotzky Tea Magic Tea Chest, Assorted Tea Gift Box Collection w/ 80 Assorted Teas
Related: Top 10 Valentine Gifts For Men
---
Unique Valentine Gifts Women
This is the first time I have seen a Valentine's gift like this.  I just had to take a closer look because it seems to be very popular.
Oh my, this is definitely on my list of top Valentine gift ideas for women and it is certainly a keepsake for the special day.
The laser etched LED light has such beautiful and loving words etched into it.  When the LED light is turned on in the low light or the darkness, the etching words will stand out even more and look more beautiful!
Batteries are included, and the roses are hand painted so if you want them in a different color, there are six to choose from.
Giftgarden Heart Shaped LED Light
---
Roses are always on the list of great Valentine gift ideas for women. Most women love flowers, and especially long stemmed roses on Valentine's Day.
But, unfortunately flowers do die that's why this long stem 24k gold foil trim rose is the ideal flower.
It doesn't fade or wither and yet it is still a real rose that has been dipped in 24k gold.  Every gift box comes with a certificate authenticating the rose. This rose stands for 'real love, forever'.
Long Stem Dipped 24k Gold Trim Red Rose In Gold Gift Box with stand (black rose with stand)
---
Romantic Valentine Gifts For Women
Talk about romantic Valentine gifts for women….this one's a keeper.  What a fantastic idea.  Just fill in the blanks and you have a uniquely personal gift your loved one will read over and over again.
Knock Knock What I Love About You Fill In The Love Journal
---
Rose Teddy Bear
This cute Rose Bear is made of artificial flowers, it is eco-friendly, has no odor, but a romantic fragrance, is fluffy and three-dimensional. It comes with an LED light and the perfect gift box. When you lit up the glamorous light, it will always be the sweet reminder of love.
Rose Teddy Bear Valentines Day Gifts
---
Rustic Wood Picture Frame
Personalize this beautiful rustic wooden picture frame with your favorite photo of your loved one. Perhaps include a love poem on the one side with the photo displayed on the other to make it extra special.
Valentine Sloth Bear for Her
Don't you think Sloth gifts are the best?  Combine a little bit of sloth with a little bit of Valentine and you've got yourself a winner! Cute, soft and cuddly!
Shawty You Fine – Valentine Sloth Bear for Her
---
Chocolate And Rose Romantic Candles
Give that someone special these wonderful, romantic candles with the smell of roses and chocolate covered strawberries. These beautiful mason jar candles will last much longer than a dozen roses! If you need a unique and beautiful gift for her then this is it.
Chocolate / Rose Romantic Gift Pack- Jar Candles Scented Set of 2
---
Beautiful Valentine Gift Ideas For Women
Artist Susan Lordi has been hand carving these beautiful Willow Tree figurines for a long time now.  I know because I buy one or two pieces every year and I have quite a collection already.
This one is all about love, perfect for Valentine's Day.  I find that her figurines help to heal, comfort and inspire me.  Any of her carvings would make a truly precious gift.
---
Clothing Make Great Valentine Gift Ideas For Women
Spoil her with this soft comfy heart sweatshirt.  Every time she wears it she will be reminded of you and your love for her.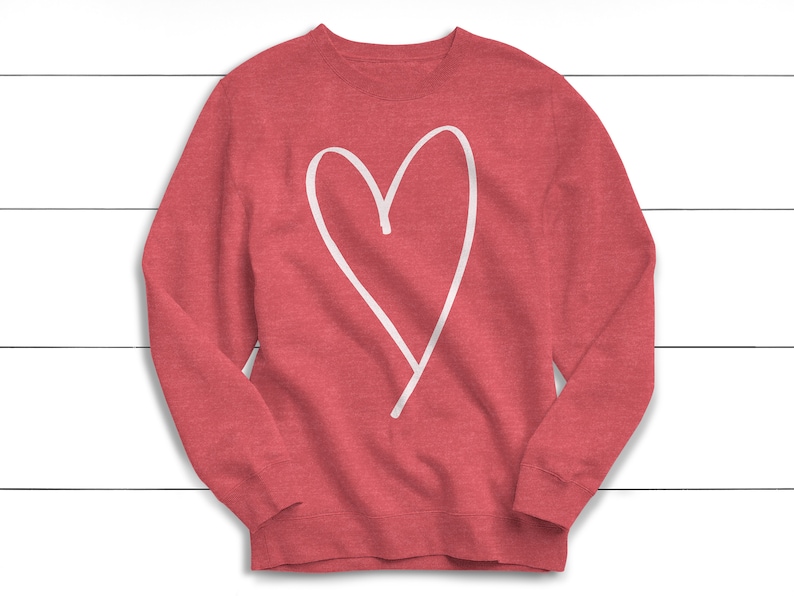 Valentine's Day Heart Sweatshirt

Related: 40+ Super Cool Gift Ideas For Mom
This beautiful infinity scarf will make a wonderful addition to your loved ones wardrobe .  You can even experiment with it and use it as a headband.
You might also like: The Best Valentine Gifts For Dog Lovers
---
Spa Treatments – One Of The Best Valentine's Gifts For Women
Every women loves to be pampered and what could be better than a Valentine's Day relaxing spa gift set.  Beautifully packaged and the perfect gift.
---
Treat the special lady in your life to a handmade, red rose themed spa gift basket stuffed with delightful self-care goodies.
Valentine's Day Spa Gift Basket for Women
You might also like: Beautiful Valentine Gift Baskets For Her To Enjoy!
---
Techno Valentine Gift Ideas For Women
You can't go wrong with an IPhone cover.  Not only does this one protect your phone from damage if it is dropped, but it really looks so cute and snazzy. She will love you for giving her this gift.
iPhone 8 Plus Case, iPhone 7 Plus Case, Vena [vLove][Heart-Shape | Dual Layer Protection
---
Valentine Gift Ideas For Women Who Love To Keep Fit
I love watches, I have nine at the moment.  Watches are my absolute favorite fashion accessory.  From beautifully made wooden face watches to my Fitbit for keeping me on track. Unfortunately it doesn't go very well with many of my outfits that's why I was over the moon when I found a stunning luxury, silver band for my Fitbit.
Not only am I a fan of anything silver, I can wear this with any outfit, still see how many steps I'm taking, check my heart rate and still look fashionable.  What a great idea for a gift.
---
Sexy Valentine Gifts For Women
All women love to feel sexy and this soft, comfortable satin cami and shorts will certainly do the trick.  Also available in Black, Pink and Green.
Womens Sleepwear Satin Pajama Cami Set Sexy Nightwear XS-XL
---
A beautiful lace negligee which comes in many different colors to suit your style.
---
More Valentine Gift Ideas For Women
These handmade "sweet berries" spa bath bombs look good enough to eat.  They are only made from natural, vegan and organic ingredients.
These bath bombs are great for all skin types and gently dissolve in the bath water providing a wonderful smell and making your skin feel nice and soft.
The gift set includes 6 different bath bombs: Bath Bomb "Juicy Cherry", Bath Cupcake "Pink Twist", Bath Bomb "Strawberry Duck", Bath Cube "Strawberry Cheesecake", Bath Bomb "Berry Milkshake" and Bath Bomb "Pink Champagne".
6 Handmade Spar Bath Bombs Truffle Gift Set
---
Bags Make Great Valentine Gift Ideas For Women
There's only one other thing I love as much as jewelry and that is leather bags.
Each bag is unique.  Even though the design might be the same, the actual leather never is.  Each item has it's own character.
This is one of my favorites.  It is big enough to hold all my essentials and anything else I might need for the day. I would  personally love this as a Valentines gift.
To me this would be a gift for a couple that have been together for a while.  Not for a couple that are just starting out, then you'll want something more sexy and romantic.
---
More Awesome Bags For Your Valentine
---
---
---
Sweet Treats For Your Valentine
Of course we can't forget about the traditional chocolate box, but this one adds a little bit more fun and romance.
Twelve chocolate covered sandwich cookies, in a gourmet variety of flavors.
Beautifully presented in a classy gift box stamped with the company logo and tied with a gold or brown ribbon.  All gift boxes can be personalized.
Barnett's Valentines Gift Basket, Chocolate Oreo Cookies Gifts Box, 12 Delicious Flavors
---
Yummy Candy Valentine Gift Ideas For Women
I just had to add this one to the list.  I had such a lot of fun looking through their site.  They sell all the candy we used to eat as kids.  Can you even remember what those were?  Well, for a limited time they are offering discounts on Valentine's Day orders. Just use the code SWEETY when ordering.
---
Romantic Cards For A Beautiful Woman
Above is my list of Valentine gift ideas for women, I hope you are able to find something suitable for your lady.
But we can't forget about the Valentine's Day card.  No gift is complete without a card.  Here are a few fun and romantic ones to choose from.
I Love You Card Handmade With Real Bamboo Wood
---
Hallmark Shoebox Funny Valentine's Day Card
---
Hallmark Paper Wonder Valentines Day Pop Up Card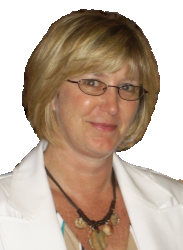 Latest posts by Yvette's Treasures
(see all)
Summary
Article Name
The Best 15+ Special Valentine Gift Ideas For Women
Description
Valentine gift ideas for women - Valentine's Day is just around the corner we have the perfect gift for her.
Author