Last updated on
Homemade Valentines Day Gifts For The Man In Your Life
Show the special man in your life just how much you love and admire him by making him a special Valentine's gift this year. You can't go wrong with these easy DIY Valentine gift ideas for him. Make them from scratch in no time at all and add your special touch to it!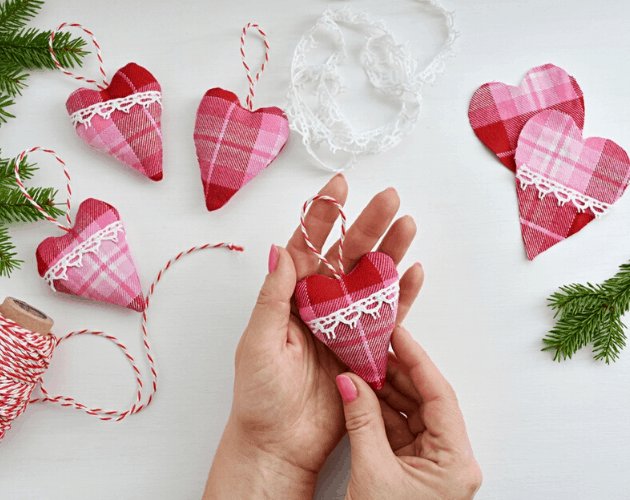 This post may contain affiliate links. I may receive commissions for purchases made through these links with no extra cost to you.
DIY Valentine Gift Ideas For Him – He'll Love These
#1.  Best Beard Balm Recipe
Show him just how much you love him and his beard with this easy to make beard balm. You can customize the smell with your favorite essential oil. 
#2. DIY Photo Gift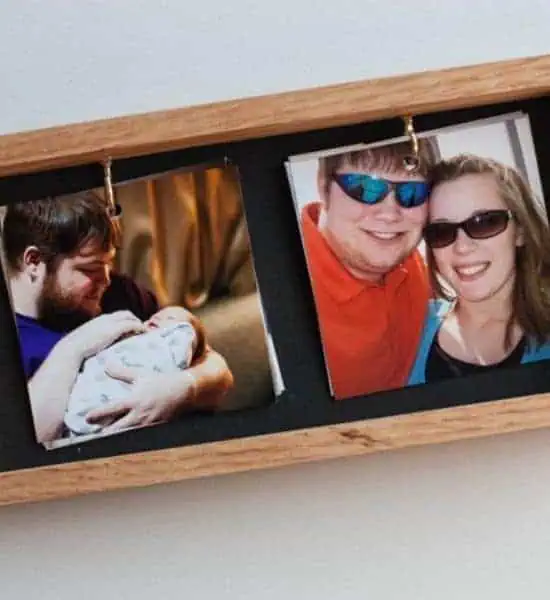 This DIY photo frame is a very thoughtful Valentine gift idea for your hubby, boyfriend or even a grandparent.  It is extremely easy to make so head over to Small Stuff Counts to get the full tutorial. 
#3. DIY Cord Organizer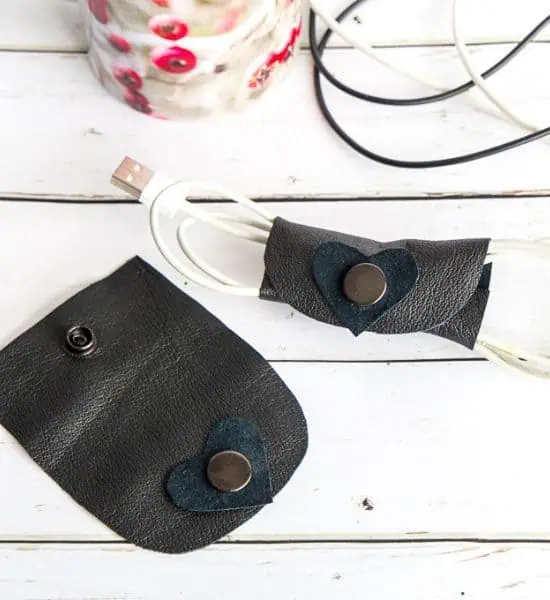 This DIY cord organizer made with upcycled pieces of leather fabric, makes a very thoughtful and useful gift idea. It will keep all those cables for his electronic devices safe and all in one place.
#4. Repurposed Neckties Wreath – Unique Valentines Day Gifts For Him
This repurposed neckties wreath is a really unique DIY gift idea and can be used for Valentine's Day or even Father's Day. Grab all their old ties (but make sure they're old ties…I don't want to get you into trouble) and get to work creating this very unusual gift.
For instructions on just how to do this visit Mission To Save. You'll have loads of fun with this one!
#5

.

Homemade Aftershave Lotion
This homemade moisturizing aftershave lotion is naturally scented with essential oils. It soothes your skin, and leaves it feeling soft and smelling great!  No more redness or skin irritation. 
#6. DIY Food Gift Basket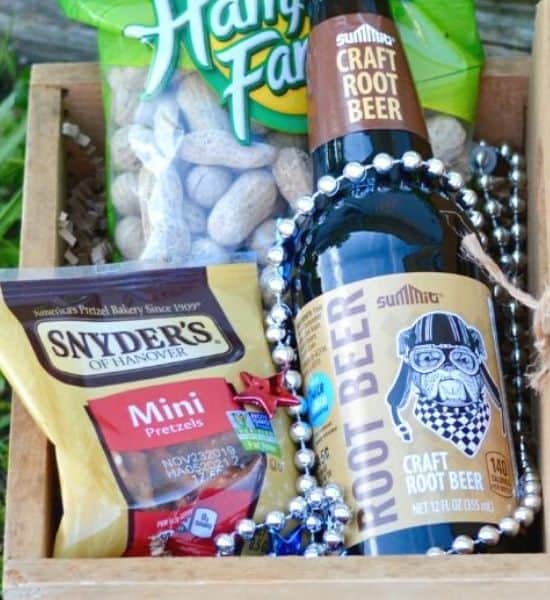 This is a fun idea for a Valentine date night or movie night.  Spoil your man by putting all his favorite goodies into a DIY food gift basket.  Add a few Valentine Hershey kisses, a bottle of his favorite beer and you're all set.
#7. DIY Soap Dispenser
As far as DIY Valentine gift ideas for him go, this is a clever one! It is a DIY soap dispenser made with an old liquor bottle.
Valentine Gifts For Men Who Have A Sweet Tooth
Make any one of these awesome, yummy recipes for your boyfriend or hubby and place them into a mason jar or a cute gift bag.  Then tie on your Valentine card with a gorgeous red ribbon, and you have a wonderful DIY Valentine gift especially for him.
#8. Maple Tahini Freezer Fudge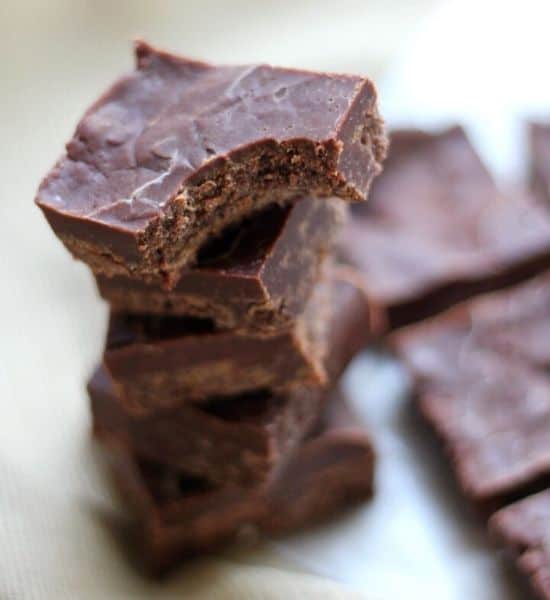 Easy like 1, 2, 3! 3-Ingredient Maple Tahini Freezer Fudge that's gluten-free, vegan, paleo, and top-8 allergy-free! A creamy and delicious no-bake dessert recipe with just dark chocolate, sesame tahini, and pure maple syrup! Give it as a gift or keep it in the freezer for a sweet tooth satisfying snack!
#9.

Vegan Chocolate Truffles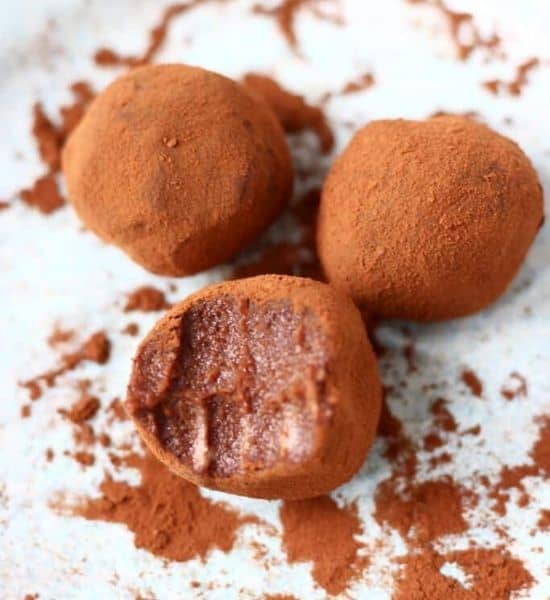 These Vegan Chocolate Truffles are the most delicious treat – they're melt-in-your-mouth silky, super creamy and perfectly sweet.
#10. Heart Shaped Brownies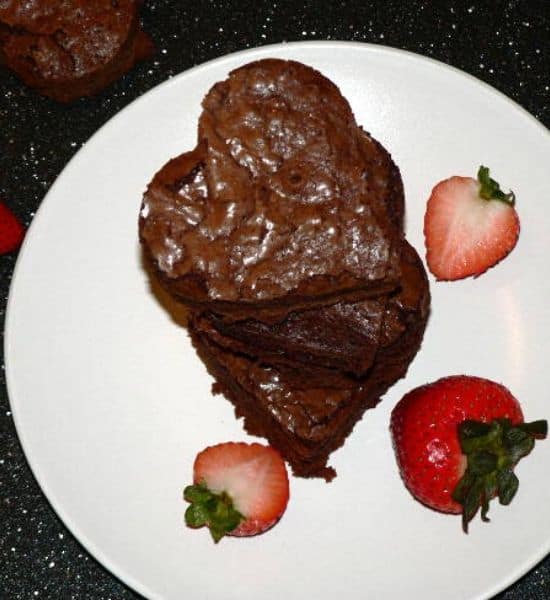 These heart shaped brownies will melt his heart! He will love these delicious brownies, and you will love them too, because we share a hack on how to make them in just a few minutes! Get the recipe here.
#12. Hugs And Kisses
If the man in your life loves chocolate, they will love this easy Valentine's gift idea! Simply fill a mason jar with Hershey Kisses and add this printable "hugs and kisses for my Valentine gift tag and you are all set!
#13.  Vegan Valentines Chocolates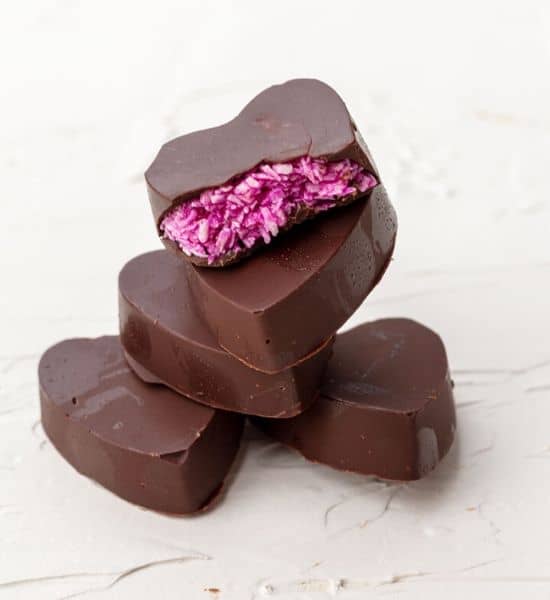 Grab the recipe for these tasty vegan Valentines chocolates from the Vegan Dollhouse. 
Easy DIY Valentine Gift Ideas For Him
#14. DIY Vintage Map Keychain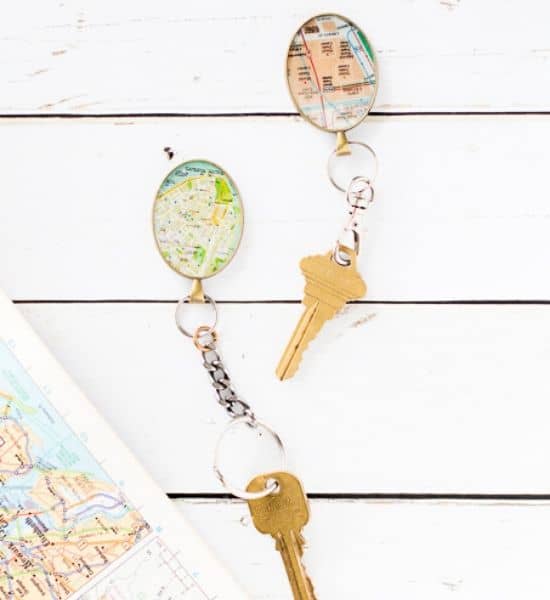 Here's a really great Valentine gift idea, a DIY vintage map keychain. It's unique, practical and personalized.  It's a gift he will always have on him, and a constant reminder of how much you love him.
#15. Natural Homemade Soap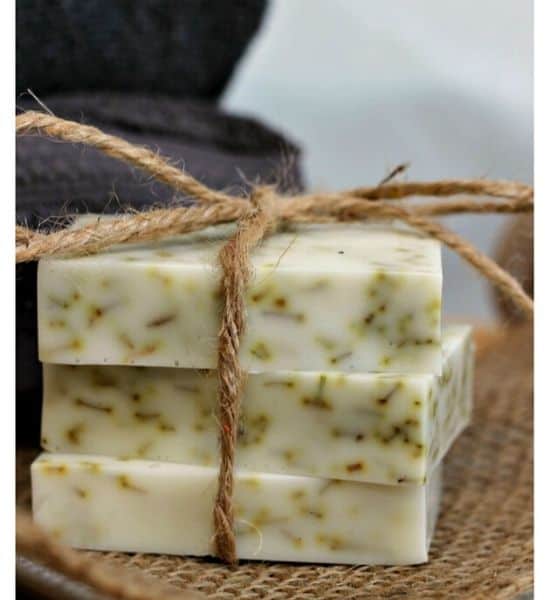 Valentine's Day, Father's Day… Birthday… Christmas… does the special man in your life really want another tie as his token present? I think not.
This all-natural homemade bar soap is a perfect gift for the man in your life – regardless of the occasion. It has the perfect combination of "man-scent" and skin nourishing moisturizers. It's all natural, does not contain any lye – and oh by the way – it takes all of 5 minutes to make! 
#16. DIY Heart Wreath Photo Collage
A wonderful DIY gift to give dad on Valentine's Day.  Mom and kids can have loads of fun making it together and dad gets a wonderful keepsake from his family. You will find the full tutorial over here. 
#17. DIY Wine Of The Month Club
I absolutely love this DIY idea. Create your very own 'Wine of the Month Club'. My husband is in the wine tourism industry and this is a brilliant Valentine's day gift idea for him…I'm definitely stealing this one!
#18. DIY Beard Oil Recipe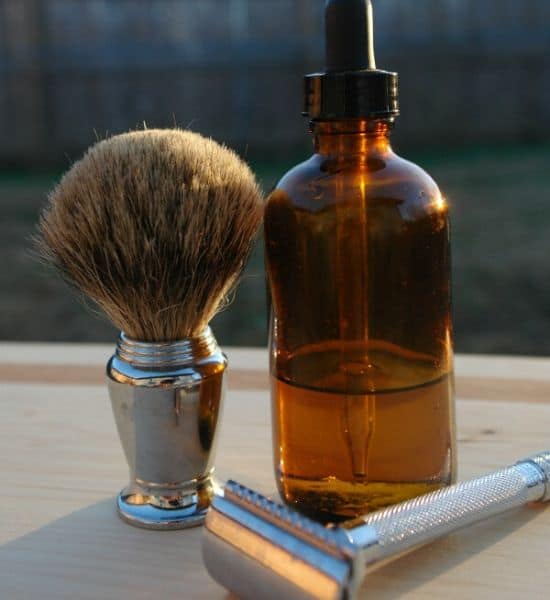 Beard oil is a great way to keep a beard soft and prevent it from getting itchy. There are a lot of options out there, but they can be pricey and have questionable ingredients. Making your own is a great option!
#18. Printable Valentine's Day Coupon Book – Homemade Valentines Day Gifts
This free printable Valentine's Day coupon book will make a wonderful personalized gift to give the loved ones in your life this February. You can be as creative as you want – go wild!
#19. DIY Balloon Candy Gram
Add two of your favorite things – balloons and candy, and you've got yourself the perfect DIY balloon candy gram Valentine's gift for him. Find out here exactly what you'll need to make it.
#20. Make a Valentine Moment & Memory – Loving DIY Valentine Gift Ideas For Him
Want to impress your Valentine?  Then making a Valentine moment and memory is a great place to start. Not sure what a Valentine moment and memory is…then take a look over at Redneck Rhapsody to find out.
My thoughts On DIY Valentine Gift Ideas For Him
There is a great variety here of DIY Valentine gift ideas for him so choose one that suits your other half and you know he will love.
Enjoy being creative and if you have any DIY Valentine gift ideas that you want to share, go ahead and leave a comment below. I'd love to see your ideas!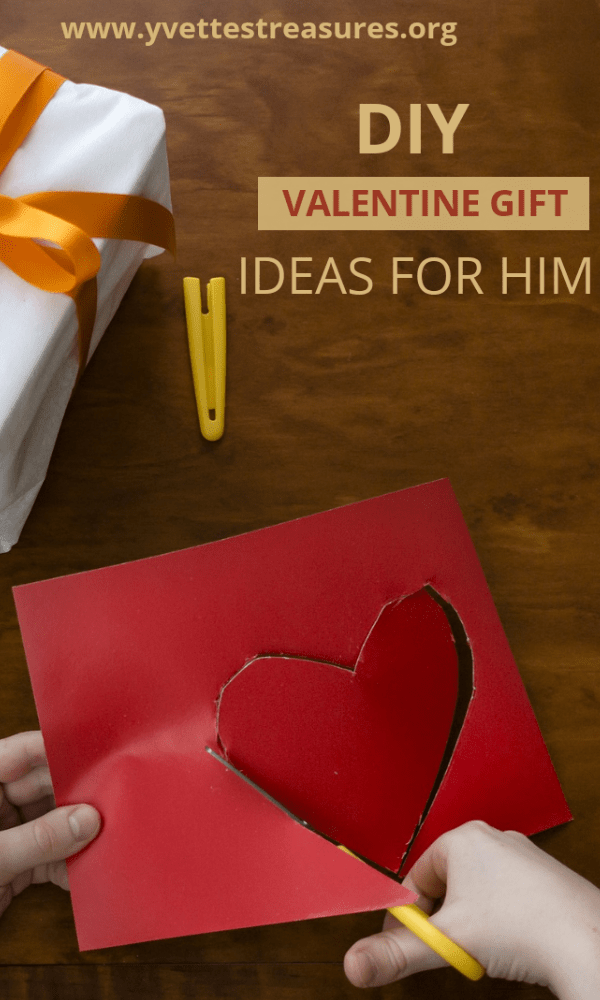 Summary
Article Name
Easy DIY Valentine Gift Ideas For Him - The Best Homemade Gift
Description
Show the special man in your life just how much you love and admire him by making him a special Valentine's gift this year. You can't go wrong with these easy DIY Valentine gift ideas for him.
Author