This post may contain affiliate links. I may receive commissions for purchases made through these links with no extra cost to you. See full disclosure.
Last Updated on September 30, 2020 by Yvette's Treasures
Best Selling Hot Christmas Gifts For Kids 
Quick Links to Info on this Page
Oh my, what happened to this year?  Is it just me or did it flash past in a blink of an eye?  Well, Yvette's Treasures has you covered, we've gone on the hunt for the most popular hot Christmas gifts for kids so that you don't have to.
According to Toys R Us, Target and Amazon, these are some of the most popular must-have toys for this year.  Here are our top picks.  I have split them up into various age categories to make it easier for you.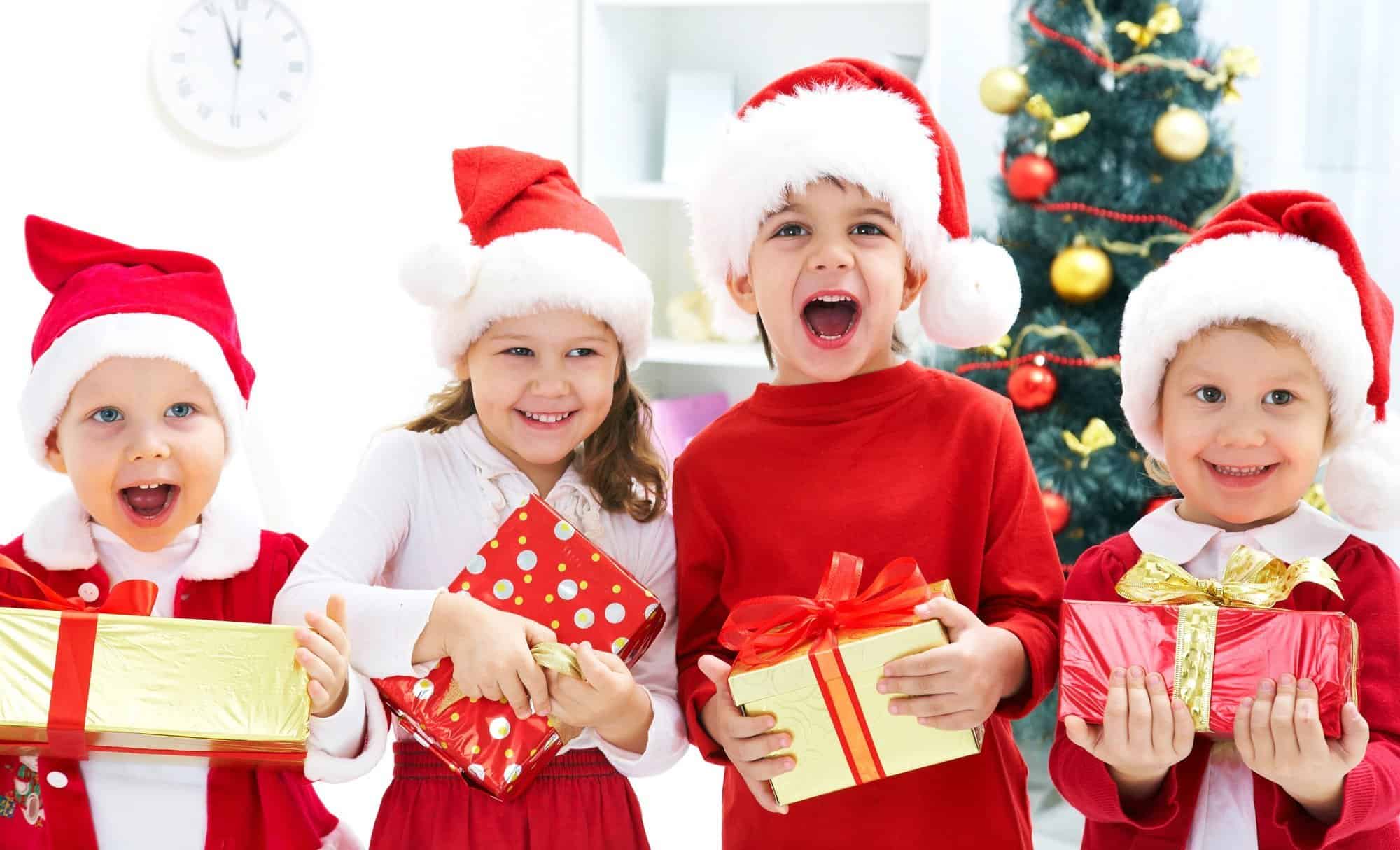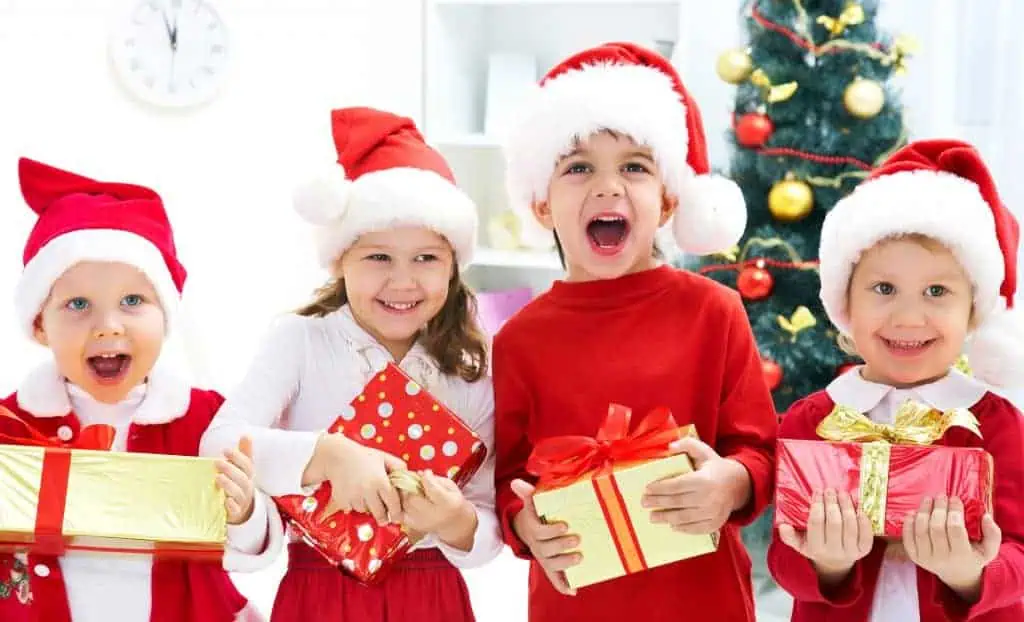 This Years #1 Pick for Hot Christmas Gifts For Kids
If there was ever a Christmas gift that I needed to mention first, it has to be this one – The Learning Cube – Educational Activity Center.
With multi awards such as Family Choice, Mom's Choice Gold Metal, Academics' Choice & Tillywig Brain Child Award Winner 2017, and Creative Child Preferred Choice & Product of the Year Award Winner 2019!
This educational and interactive Cube does a fabulous job of engaging, stimulating and rewarding their curiosity with essential sights, sounds, songs and knowledge. This one is a winner, and the ideal baby gift for 6 months and up.
BEST LEARNING Cube – Educational Activity Center Block Toy for Infants Babies Toddlers for 6 Month and up
---
Hot Christmas Gifts For Kids – 6 Months And Up
Here are a few hot Christmas gift ideas for the little ones.  Not only are these gifts fun and colorful, they will help increase motor skills and get them ready for school.
The Fisher-Price Dance & Groove Rockit was named one of Amazon's Top 100 Toys for good reason.
These two are best buds and together, they'll rock, sing, giggle and dance as they explore the alphabet, colors and numbers as best friends do. This adorable duo will keep your baby moving and learning with more than 100 songs, sounds, tunes and phrases.
Here's what else the Fisher-Price Dance & Groove Rockit offers:
*A light-up face
*Motorized ears
*Textured hair
*Feet for your baby to explore and
*A belly-full of hands-on play
The best part is if you slide the shapes door up and down you will hear about different shapes—in Spanish, too!
---
Fisher Price Baby's First Blocks
Fisher-Price Baby's First Blocks
Fisher Price toys seem to be very popular this year. I suppose that is understandable as Fisher Price has always made quality toys.
This Fisher-Price Baby's First Blocks is no exception. This is a great toy with so much color, baby will love it! It is suitable for ages 6 months to 4 years so you'll get plenty of use out of it.
I believe that all Fisher Price toys make really hot Christmas gifts for kids and the best learning toys for toddlers.
---
Playskool Play Favorites Busy Poppin' Pals
This Amazon exclusive Playskool Play Favorites Busy Poppin' Pals is such a fun toy, and a must have for building fine motor skills.  Great for learning different shapes and the names of all the colorful animals.
Playskool Play Favorites Busy Poppin' Pals (Amazon Exclusive)
Related Post – Best Gifts For 1 Year Olds
---
LEGO DUPLO My First Number Train Preschool Toy
LEGO DUPLO My First Number Train
So cute and very easy for little hands to play with.
I personally love this My First Number Train toy because it's a wonderful way to teach your child how to count without them even realizing it.
It even has a cat and two little figurines to make things interesting.
---
VTech Pull and Sing Puppy
Ah, isn't he just adorable. My niece just turned 2 and she loves her VTech Pull and Sing Puppy. She won't go anywhere without it.
You can push or pull the playful puppy to activate music or sounds. And his nose lights up and flashes along with all voice, sound and musical responses – how cool is that? Perfect for ages 6 months to 3 years.
---
Goliath I-Top Toy
This super cool spinning top comes in red, blue and purple.  It also has plenty of hidden features – check them out here!
My brother and I used to love playing with spinning tops, but ours were made of wood with a piece of string – remember those?  These new generation tops use smart technology which allows  this high-tech top to keep track of the number of spins, so cool! ?
Goliath I-Top Toy, Red/Blue/Purple
---
More Hot Christmas Gifts For Kids 
VTech Musical Rhymes Book
The VTech musical rhymes book is an interactive kids book that has big easy-to-turn pages, perfect for little hands. A Pre-K reading book with 40+ songs, melodies, sounds and 6 classic nursery rhymes.
A talking book featuring 5 colorful piano buttons that make sounds and introduce colors and instruments, 2 modes of play: music mode and learning mode.
 This early learning toy is great for babies and toddlers, and is intended for kids 6 months to 3 years of age. 2 AAA batteries included.
---
LeapFrog Spin and Sing Alphabet Zoo
There's lots of fun to be had while learning all about animals and letters. The alphabet zoo ball is an interactive spinning toy that features three modes of play. Your little one will have a ball as they press the three light-up buttons to learn letter names, animal names and sounds, and music.
LeapFrog Spin and Sing Alphabet Zoo
---
Toy Tool Set for Boys
Never ending fun for the young builder in the family. This soft plush tool box includes a cuddly hammer, handsaw, a screwdriver and hand drill. Each tool makes realistic and cool sounds that will definitely make play times more enjoyable!
Toy Tool Set for Boys | Soft Plush Toys Made from Durable & Hypoallergenic Fabric
---
Sassy Stacks of Circles Stacking Ring 
Stacking rings has never been more fun with the Stacks of Circles! The center of each ring is the same size, allowing it to be stacked in any direction for frustration-free play. The Stacks of Circles promotes early STEM learning by teaching a child about sorting, size, sequencing and building.
Sassy Stacks of Circles Stacking Ring STEM Learning Toy, 9 Piece Set, Age 6+ Months
---
VTech Drop and Go Dump Truck
Learn numbers by dropping a colorful rock into the top of this cheerful dump truck and watch it tumble into the bucket. Once the rocks are in the bucket, kids can push or pull the truck and see the rocks rumble around inside.
A great early education toy that develops motor skills by lifting the hinged bucket to unload the rocks, and then start all over again. Perfect for 6 months to 3 years old.
VTech Drop and Go Dump Truck, Yellow
---
<
AT LAST ==> Amazon's Top 100 Christmas Toy List Is Here!
Best Christmas Gift Ideas For A Toddler
Kids Hover Soccer Ball Set

  
Kids Hover Soccer Ball Set with 2 Goals and LED Light for Ages of 2 -16 Year Old, Indoor Outdoor Sports Game
This is an incredible game with endless fun to be had.  Because it comes with an LED hover soccer disk, it can be played inside or outdoors. You can even play on a low-pile carpet.
So gather some friends or family members and let's get a game going with this hover soccer ball set.
Perfect entertainment for the school holidays and family gatherings.
I love the changeable led lighting colors. It makes it extra fun to play at night.
---
Grumblies Tremor, Green
These little grumbling monsters will surely have you in grins. The idea is to make the little guys go into a full melt down.
This is one of the hottest toys this Holiday season and for good reason. They are a good size for the kids to carry around and are so cute. Even if they are grumpy, they have a cute look to them.
There are various designs and color options that lends themselves to families with more than one child. The noises are especially fun. The more you mess with them the grumpier they become.
---
Hairdorables ‐ Collectible Surprise Dolls
This season the surprise factor is certainly on high.  If you are looking for some great surprises for the entire family then this is definitely the season.  And, the Hairdorables are no different.
When you place your order you have no idea what you're getting, which doll you'll be getting or what accessories.  That's the fun part, It's all a huge surprise just for you ?
Each package will certainly have a cute doll in it and if you have children that love to play with their doll's hair, then this a great option.  All the various doll types and accessories can keep the girls playing for hours.  Enjoy the quiet time as they pull out the surprises!
Hairdorables ‐ Collectible Surprise Dolls and Accessories
For more fun surprises check out the Blume Dolls, another popular surprise gift idea for the holiday season.
---
PAW Patrol – Ultimate Rescue Fire Truck
PAW Patrol – Ultimate Rescue Fire Truck with Extendable 2 ft. Tall Ladder
Interactive toys such as the PAW Patrol – Ultimate Rescue Fire Truck are amazing for Toddlers. Toddlers absolutely love toys that are the same size as them. It allows them plenty of room to explore.
Being able to play with the fun lights and sounds is something that is always a win with toddlers. The more obnoxious the toy, the better.
This winner launches cannons and offers a vast array of imagination and creativity.
Check Out The Nickelodeon Paw Patrol My Size Lookout Tower it has just joined the Paw Patrol family and is a huge hit this Christmas!
---
Barbie DreamHouse – Very Hot Christmas Gifts For Kids
The Barbie Dreamhouse has been a hit for years.  Definitely one of the hot Christmas gifts for kids in 2020.
This years is very impressive at 3 feet tall and 4 foot wide.  Kids can really use their imagination. This new Barbie Dreamhouse offers hours of playtime.  Plus, all the components that come with it are absolutely amazing.
There are light up lamps, sizzling frying pans, opening doors, an elevator and so much more.  Barbie has come a long way over the years and this year's Dreamhouse is certainly a show of that.
Go ahead and splurge a little this Christmas, you know you always wanted the Dreamhouse when you were younger and your little one will love it too.
Related: Top Christmas Gifts For Toddlers
---
Little Tikes 3′ Trampoline 
Little Tikes 3′ Trampoline – Amazon Exclusive
This trampoline is perfect to help toddlers burn off energy. It has a large jumping surface to help provide stability for young bouncers.
As they work out their whole body, kids will develop better fitness, balance, coordination, and they will be able to concentrate better after burning off some of their energy.
Great for Age- 3 to 6 years.
---
Melissa & Doug Wooden Fresh Mart Grocery Store
Melissa & Doug Freestanding Wooden Fresh Mart Grocery Store
I love Melissa & Doug toys. They are so well made, sturdy and really get the imagination going.
Shopping and playful purchasing will never be more fun than with the wooden Fresh Mart Grocery Store! Pay for purchases on the one side while allowing the grocer to ring up items on the other.
Realistic features include beeping 'scanner,' hand-crank conveyor belt, bagging area, card-swiping machine, keypad/calculator, and cash drawer.
There is plenty of shelving on both sides for display and storage. Kids are sure to find everything on their shopping list at this friendly neighborhood grocery store.
---
Pretty Bluebell 14 inch Fashion Doll
Bluebell 14 inch Fashion Doll – Age 3 and Up – Doll, Clothing and Accessories
This beautiful 14-inch doll has long, wavy hair and bright blue eyes with very long eyelashes.
The glitter dolls are easy to style and provide hours of pretend play. Dress her up in her very trendy clothes and perfectly matched accessories!
Compatible with most 14″ doll accessories including wellie wishers and hearts for hearts. Collect them all including the equestrian collection with 14″ horses and stable.
Suitable for kids from 3 years, but they seem to be very popular with girls age 6 to 10 years old!
---
Radio Flyer My 1st Wagon

 
Radio Flyer My 1st Wagon (16.5")
As far as hot Christmas gifts for kids goes, you can never go wrong with a toy wagon. I'm sure we've all had one once upon a time.
This toy version has a real steel stamped body with no-scratch edges, a handle with front wheel steering and durable molded wheels which will last a long time.
This little wagon makes a perfect gift for girls and boys ages 3 and up.
You can also fill it will lots of gifts and present at a house warming or use it in the garden. You can get really creative with this durable little wagon.
---
Princess Castle Play Tent 
This Princess castle play tent is one of the best toddler toys on the market.  With over 3 500 customer reviews you can't go wrong.
Enhances creativity and imagination for magical adventures indoors or outdoors.  Ideal for the bedroom or playroom.  Sleepovers are encouraged.
Quick and easy to assemble.  Set it up in seconds and you're ready to go.  Your child will have hours of fun with this colorful play tent decorated with hearts and glow-in-the-dark-stars!
Princess Castle Play Tent with Glow in The Dark Stars, Folds in to a Carrying Case, Your Kids Will Enjoy This
---
Cartoon Radio Control Race Car for Toddlers
Liberty Imports Cartoon R/C Race Car Radio Control Toy for Toddlers
This remote control racing car is lightning fast and perfect for young children and toddlers beginning to play with remote control toys for the first time.
The remote has big simple buttons making it easy for little fingers to control. It can go left, right, forward and reverse. Just press a button and the car will honk and play music while the headlights blink.
It comes with a cute removable race car driver figure that kids can place in the car or take out to play with.
It has the highest quality ABS plastic and is tested safe for kids. Recommended ages 18 months and up.
---
Melissa & Doug Mine to Love Annie
Melissa & Doug Mine to Love Annie 12-Inch Drink and Wet Poseable Baby Doll With Potty, Bottle, Pacifier, Diaper, Dress
Annie is a 'drink and wet' baby doll, and is perfect for bath-time and playtime! Annie is easy for children three and older to hug, cuddle and care for.
Her bright blue eyes can open and close. Give her some water to drink from her bottle and then sit her on her very own potty.
Her beautifully stitched flowered dress and matching infant bonnet are removable, and so is the diaper with self-sticking tabs. Annie is definitely value for money.
---
KidKraft Pirates Cove Play Set
Here's one for the boys (or girls if you like pirates).  The KidKraft Pirates Cove Play Set is made up of 3 primary pieces – a pirate ship, a Scout tower and a large pirate Hideout.
There are 2 cannons that light up and make sounds, a treasure chest, moving crane lifts and 4 molded pirates.
It even has a jail cell for keeping prisoners from trying to escape.  Yeah matey!
Great for kids aged anything from 36 months – 8 years so plenty of pirate playing to be had.
KidKraft Pirates Cove Play Set Toy
---
Little Tikes Inflatable Jump 'n Slide
Kids can jump, slide and bounce in this Little Tikes Jump 'n Slide inflatable bouncer. A fun, bouncy house design offers a large area for several children and a fun slide. The Jump 'n Slide Bouncer will inflate in minutes and folds compactly for easy storage.
Little Tikes Inflatable Jump 'n Slide Bounce House with heavy duty blower, Multicolor
---
PicassoTiles 100 Piece Set 
It is never too early to start developing kids creativity. Children can acquire a strong sense of color, geometrical shapes including 3D forms numbers counts, magnetic polarities and architectural design at an early age.
With the PicassoTiles set there are no limitations. Kids can build as big and as high as their little hearts desire. Just add more pieces to create the master piece.
PicassoTiles 100 Piece Set 100pcs Magnet Building Tiles Clear Magnetic 3D Building Blocks Construction Playboards, Creativity beyond Imagination, Inspirational, Recreational, Educational Conventional
---
Flybar My First Foam Pogo Jumper – Fun Hot Christmas Gifts For Kids
The My First Flybar foam pogo stick is hours of healthy, bouncy fun. Crafted from durable foam, this is an ideal first pogo stick for kids. Each jump makes a fun squeaky sound destined to delight.
Can be used for indoor and outdoor. The heavy duty components will withstand all conditions, and this pogo jumper for kids is made to last! A great boys or girls toy for ages 3 and up!
Flybar My First Foam Pogo Jumper for Kids Fun and Safe Pogo Stick
---
Hot Christmas Gifts For Kids Ages 4 – 7 Years And A Little Beyond
Little Live Scruff-A-Luvs
Little Live Scruff-A-Luvs – Pink
Looking for hot Christmas gifts for kids, this little unloved, abandoned pet is super cute. If you're looking for a new best friend for your little one, try the Little Live Scruff-A-Luv.
They are washable and the more you love them, the more love they will show. They arrive as a matted ball and need your help. You have to wash, dry and brush them to find out what kind of pet they.
This is a great surprise for the entire family as you take the time to love this poor matted mess and show him or her that someone cares. Nobody will ever know what it is until they give it a bath, this is part of the surprise. And, most kids love the element of surprise.
Little Live Scruff-A-Luvs also come in Aqua.
---
Hot Wheels Corkscrew Crash Track Set
Hot Wheels Corkscrew Crash Track Set
Kids of all ages, including adults can appreciate the amazing hot wheels brand.
And, this corkscrew crash track set is a prime example of what fun they can bring. This set is super fun with all the booster, crash zones and loops. There is a ton going on and to watch. Building the track is fun and easy to do too.
My son has the criss cross crash track set and he is already asking me for this new one to add to his collection.
---
Kano Harry Potter Coding Kit
Kano Harry Potter Coding Kit – Build a Wand. Learn To Code. Make Magic.
Do you want to build a wand that responds? I'm sure the answer is Yes! This is a great toy for all those Harry Potter fans out there. Build your own wand with step-by-step programming and it will respond to various movements.
Wave your wand and see instant effects on your screen. It also comes with a free app which you can use to create creatures, make feathers fly, even spells. This is one of the super cool Christmas toys for kids. Young and old would enjoy the interactive wand.
---
L.O.L. Surprise Bigger Surprise!
Like surprises? The L.O.L Surprise Bigger Surprise might be just what your looking for.
There are 60 surprises inside some of them include wigs, dolls and accessories. This is a super fun gift idea. Kids love surprises and this offers 60 in one package. 60 Gifts in one pack, what kid wouldn't love that. They are definitely not going to complain about more gifts.
The wigs and accessories will be long lasting fun that they can use to dress up and show off. This is a limited edition so don't wait, get yours today!
&
L.O.L. Surprise Bigger Surprise!
==> UNICORN GIFTS FOR GIRLS ARE ALSO HUGE ON THIS YEARS TOY LIST 
---
Hatchimals Mystery
Hatchimals Mystery – Hatch 1 of 4 Fluffy Interactive Mystery Characters from Cloud Cove
What a great surprise toy this is, it will have everyone guessing. Is it a fluffy Bunwee? Or a Pandor, Hedgyhen, or Elefly..or someone else? It's anyone's guess.
Hatchimals have been very popular for the past few Christmas's and this season is no different. This year, however is the first year that you don't actually know what is inside….making it so exciting ? They also have fluffy patterned fur which is new.
As you play with your little guy, you will be raising it from baby, to toddler, to kid. At each stage, you'll discover brand-new music and games! Mystery seems to be the name of the game in 2018 and the Hatchimals Mystery will provide just that. Sit back, relax and enjoy!
---
Don't Step In It – Fun Hot Christmas Gifts For Kids
As far as fun hot Christmas gifts for kids goes…this game is hilarious, especially if you have dogs and know this all too well…stinky!  The object is to not step in the poo. 
The game comes with a compound that you mold into the poo piles, a blindfold and instructions.  But, the game is pretty easy and would be fun for most younger children.  What is great about it as well as they can play alone if nobody is around.  This is always a plus if you're a single child.  Keeping them entertained is a win, win.
This year there is a new edition to the Don't Step In It game, the Unicorn Edition which is exclusive to Amazon.  These games are loads of fun and kids just love them.
Don't Step In It
Don't Step In It, Unicorn Edition
Related:  Santa Gift Ideas For Kids
---
Crayola Inspiration Art Case
Crayola Inspiration Art Case: 140 Pieces, Art Set, Age 4, 5, 6
Hot Christmas gifts for kids that love to draw and paint.
This Crayola Inspiration Art Case is great for birthdays, Christmas and holidays. Give the gift of imagination and creativity this year to your favorite little artist. Also perfect for family vacations.
This wonderful art case comes with a 140 creative essentials for coloring, drawing and crafting. Choose from 64 shades of crayons and 40 washable markers.
You can use the 20 short colored pencils to draw or practice shading. And the kit even comes with 15 sheets of drawing paper.
All coloring essentials are SAFE and NON –TOXIC.
---
Barbie Baby Doctor Playset
Barbie Careers Baby Doctor Playset
The Barbie baby doctor doll set is ready to see patients. Barbie has an exam table, two adorable babies and all the accessories that she needs to care for her patients. Looking very professional dressed in teal scrubs and white shoes, she can handle anything.
The set comes with a stethoscope, two baby towels, a bottle and a medical chart. She also has an exam station which features two tubs, a moving mobile and storage space.
Barbie is all set to go. Making Barbie's life even easier is the fast and efficient Barbie Care Clinic Vehicle.
Barbie Care Clinic Vehicle
The Barbie care clinic vehicle goes perfectly with baby doctor Barbie.
This awesome ambulance transforms into a clinic with four areas of play. It also has a waiting room and a gift shop.
It's both an ambulance and a hospital playset in one with more than 20 themed pieces! Roll the ambulance to the rescue and activate the working lights and siren!
Lift the lever at the back of the vehicle to instantly transform the ambulance into a 2+-foot care clinic with three distinct areas: a check-in station, waiting room and exam room!
Separately or together the Barbie care clinic and the baby doctor Barbie are great gifts for any little girl.
---
Crayola Light-up Tracing Pad For Girls
Crayola Light-up Tracing Pad Pink, Coloring Board for Kids, Gift, Toys for Girls, Ages 6, 7, 8, 9,10
This Crayola pink Light up Tracing Pad makes a great girls' present for Christmas or birthdays.
They can place any of the 10 tracing sheets on the Light Up Tracing Pad, then use a blank sheet and the graphite pencil to trace the image before adding their own flair.
Drawing in the dark has never been more fun. The LED drawing tablet illuminates the tracing sheets so kids can be imaginative at night or in daylight.
Wrap up a pink activity pad for a special occasion and delight a little lady with a sleek tablet design made especially for her.
---
My Fairy Garden
My Fairy Garden is the first of its kind, grow a real, live garden.
The My Fairy Garden allows children to grow their own plants at home and gives them a connection to nature.
It allows children to interact with it as part of an enchanting play set. You can even make Calla the fairy fly using the attachable cord.
A "green" And playful activity for ages 4 and up.
---
My Kissing Puppy – Rollie
My kissing puppy Rollie is just the cutest puppy ever.  He comes with a collar, dog tag and an adoption certificate that can be filled in and personalized. All that's missing is a best friend just like you!
Press Rollie's nose and he will start to sniff and lick just like a real dog. Pat Rollie's back and he will wag his tail. Put Rollie on his side and he will close his eyes and go to sleep – he even snores!
Rollie comes with 25+ different sounds and actions.
Little Live Pets – My Kissing Puppy – Rollie
---
Transformers Rescue Bots
When the mission calls for a rescue, convert the Rescue Bots figures from robot mode to vehicle mode. Turn Boulder the Construction-Bot into a bulldozer, Blades the Flight-Bot into a copter, Heatwave the Fire-Bot into a fire truck, and Chase the Police-Bot into a police car. When the rescue mission gets dangerous, convert them back to bot mode!
Playskool Heroes Transformers Rescue Bots Griffin Rock Rescue Team
---
Genius Starter Kit for iPad
With the genius starter kit you can arrange puzzle pieces to match on-screen shapes, solve creative physics puzzles by drawing lines or placing items in front of the screen, learn to draw anything with creative drawing skills. Add, count and multiply tiles to pop the number bubbles, learn spelling and vocabulary with on-screen images.
More suited to children between the ages of 6 and 10 years old.
Genius Starter Kit for iPad – 5 Hands-On Learning Games – Ages 6-10 – Math, Spelling, Problem Solving, Creativity & More
---
Ninja Warrior Obstacle Course
This is a real fun gift for kids, a Ninja Warrior obstacle course.  Jump, climb and grab your way to the top with this customizable slackline and obstacle course.
This obstacle course has everything you need to get into training to become a Ninja Warrior. From gymnastic rings, to monkey bar holds, a net, a swing, plus bonus grip tape! What more could a warrior ask for?
Ninja Warrior Obstacle Course for Kids – Ninja Slackline 50′ with 10 Accessories for Kids
---
Pre-School Play Doll
Meet the Kindi Kids™ – the cutest Pre-Schoolers around! These adorable best friends are full of fun and they love attending their special magical Rainbow Kindi. A place where every day is about playing and learning together!
Kindi Kids Snack Time Friends – Pre-School Play Doll, Rainbow Kate – for Ages 3+ | Changeable Clothes and Removable Shoes – Snack-Time Play, for Imaginative Kids
---
Hot Christmas Gifts For Kids 8 – 14 Years
LEGO Harry Potter Hogwarts
LEGO 75954 Harry Potter Hogwarts Great Hall Building Kit – 878 Pieces
If you are a Harry Potter fan that also has a Lego obsession, then this is the perfect match. This super cool castle will have the Lego builders occupied for hours and the end product is simply amazing.
Featuring Hogwarts Great Hall with house banners and the tower's staircase even moves. This piece has amazing detailing throughout. Giving the Lego builders something to take great pride in when completed.
The mini-figurines that are included can be used for hours of imaginary play after it's built.
---
Exploding Kittens Card Game
This Exploding Kittens Card Game is known as one of the highest performing crowd funding projects out there, so I just had to check it out.
The characters in the cards are chuck full of amazing graphics, expressions and cute little designs. This card game is amazing and wonderful for all ages. The cute little kittens are super fun to look at. And, it is very addictive and funny at the same time.
Great to pull out when you have guests. A must-have gift for anyone with a sense of humor.
---
Nerf Laser Ops Pro AlphaPoint
These Nerf guns are super fun laser tag guns that can be played with inside or out.  Strap on the vest and choose a team. If you want a free for all, choose purple.  
This is an inexpensive way to have hours of fun for sure. They all link up together so be sure to buy a set for mom and dad as well.  This can be a whole family fun time. After all, everyone enjoys a good game of laser tag .
And, this would be great for parties or holiday gatherings with the cousins.  Be sure to pick up a few to make the game more fun and interesting.
Nerf Laser Ops Pro AlphaPoint 2-Pack
---
Anki Cozmo Robot
Robotics for kids doesn't get better than the Anki Cozmo Robot.  This little robot is super fun, affordable and offers a variety of learning adventures.  Definitely one of the hot Christmas gifts For kids in 2018.
With his adorable personality he can express hundreds of emotions.  This little robot doesn't just move, but it gets curious and starts to explore.  It is built with coding in mind and comes with an app that you use to code up simple tasks like picking up and moving blocks and more. 
Working with coding will grow your child's learning experiences.  There are many kids that love to develop and learn new things and this toy over delivers.  Getting kids involved with coding and understanding the computer world will give them a step up on what the future holds.
Anki Cozmo robot, robotics for kids and adults, learn coding and play games
Related Post:  Unique Gifts For Teen Boys
---
Untamed Raptor By Fingerlings
This untamed Raptor by Fingerlings is definitely on my list of hot Christmas gifts for kids.  This untamed Raptor by Fingerlings is an interactive collectible dinosaur – scary, but also super cute, and very popular this festive season.
Untamed Raptor by Fingerlings – Razor (Purple) – Interactive Collectible Dinosaur
These little raptor Fingerlings are such fun with their tamed and untamed modes.  You can make them roar and chomp at you, and while in tamed mode they will cuddle, purr and love you.
They truly interact with your child and come with easy instructions on how to interact back.  Complete with snapping jaws and gripping claws, these interactive Dinos react to touch, motion and sound.
Your kids can take them wherever they go and will be happy to do so.  They will not only entertain your child, but the people around will also find them just as cute as well.  These are really irresistible. Kids of all ages ranging from 5 to to 15 years love them.
---
LEGO Boost Creative Toolbox – Fun Robot Building Set 
Oh wow, this is definitely high up there on my list of hot Christmas gifts for kids.  This Lego robot building set is to die for!!
This kit has 847 Lego pieces that kids can build and rebuild into 5 super cool multi-functional models. This award winning toy is by far the most popular robotics toy for 7 to 12 year olds who love to tinker and learn.
Construct and code Vernie the Robot to dance, rock out on the Guitar4000, foster Frankie the Cat, interact with the Autobuilder or explore a new discovery with the M.T.R.4 (Multi-Tooled Rover 4). The IQ-boosting activities are endless!
Kids can combine their kit with LEGO City 60194 Arctic Scout Truck or LEGO NINJAGO 70652 Stormbringer and use the LEGO BOOST app to control their own original electronic creations.
LEGO Boost Creative Toolbox Fun Robot Building Set and Educational Coding Kit for Kids, Award-Winning STEM Learning Toy (847 Pieces)
---
Beyblade Burst Evolution Star Storm Battle Set
Beyblade Burst Evolution Star Storm Battle Set
This is season 2 of the Beyblade Burst Evolution taking the competition global.
This set is great for people starting out with the evolution line because it comes with everything you need to start battling.
Inspired by the animation series, Beyblade Burst tops can 'burst' into pieces resulting in 2 points for the other player. The first blader to reach 3 points wins.
The set includes Beyblade Burst SwitchStrike: right-spin tops (2), right/left-spin launchers (2), Star Storm Beystadium (1) and instructions.
Recommended for ages 8 and up.
Something for the older kids:  Popular Christmas Gifts For Teen Girls
---
Klutz LEGO Chain Reactions Craft Kit
Klutz LEGO Chain Reactions Craft Kit
LEGO Chain Reactions is packed full of ideas, instructions, and inspiration for 10 LEGO machines that spin, swing, pivot, roll, lift and drop. Combine the machines and create your own chain reactions.
It comes with 80 pages of instructions, 33 LEGO pieces, instructions for 10 modules, 6 plastic balls, string, paper ramps and many other components. Loads of fun to be had by all.
Recommended for children ages 8+. Parents, this is your time to get involved and make something spectacular with your kids.
---
Moj Moj Original Claw Machine Playset
This is one of those hot Christmas gifts for kids – the Moj Moj claw machine is awesome! Use the Joysticks to pick up your prize, but make sure you beat the music, or you'll have to wait till your next turn!
The original Moj Moj claw machine can also be used for storage or to display your favorite characters! Reload your claw machine with more original Moj Moj for endless fun or refill with your own surprises!
The Original Claw Machine Playset, Multicolor
---
Hot Christmas Gift Ideas – Pomsies Blossom
Pomsies Blossom Plush Interactive Toys, Pink
Pomsies are lovable, wearable pom-pom pets you can take anywhere, and they are in HUGE demand this year!
Wear them on your wrist, attach them onto your backpack, around your ankle or anywhere you can think of.
Pomsies love it when you pet them, feed them and dance with them. They have up to 50 different reactions! You can even feel it when they purr!
Each Pomsies pet includes a brush to keep their fur soft and pretty. I love these, they are so cute!
Related: Best Toys For Christmas
---
Supernova Gravity Defying Hand-Controlled Flying Orb
We have shown you many hot Christmas gifts for kids that are younger, but here's an awesome one for the older boys and girls….from 8 years old and up!
This Gravity-Defying Orb is super fun.  Getting airborne is easy, just toss it in the air and the orb will automatically start flying. You can launch it, push it or spin it using just your hands – you have total control.
Equipped with an intelligent on-board system and motion-sensitive lights and sensors, the Air Hogs Supernova responds to your every movement.
Master 30 moves and 9 Super tricks, ranging from simple to complex. The Air Hogs Supernova will levitate mid-air, awaiting your command! Learn solo or pass back and forth with friends and see what amazing tricks you can pull off.  Do you think you can you master the Air Hogs Supernova?
Air Hogs – Supernova Gravity Defying Hand-Controlled Flying Orb for Ages 8 and Up Interactive Drone Indoor Flyer with Motion Sensors, No Remote Control Needed
---
KumiKreator Friendship Bracelet Maker
KumiKreator Friendship Bracelet Maker, for Ages 8 and Up
The Cool Maker Kumikreator is a breakthrough jewelry making kit for kids aged 8 and up. It makes it super easy to create friendship bracelets without a single knot needed! Just choose a bracelet design, load the machine with the colorful spools and spin to create!
The Cool Maker Kumikreator includes everything you need to create up to 10 beautiful friendship bracelets, including 88 ready-to-use string spools in 5 different colors, a bracelet design booklet, stylish clasps to customize, a storage case and more!
Cool Maker gives aspiring designers all the tools needed to make amazing creations they'll be proud to share. It's time to put the OMG back into DIY!
---
Take A Look At These Popular New Toys
L.O.L. Surprise! House with 85+ Surprises
This wooden, multi-story L.O.L Surprise House comes with more than 85 surprises and is perfect for ages 5 – 13 years.  When it comes to hot Christmas gifts for kids this L.O.L. Surprise House is very high up on the list.
This three story house comes with a working elevator, 6 rooms, lights and sounds, a real pool, hot tub and sandbox for your L.O.L Surprise family to play in.
The first floor includes a living room with a

real working lamp

and kitchen with table, chairs and refrigerator.
The 2nd floor includes a bedroom and bathroom. The bedroom has bunk beds and a bassinet. The bathroom features a toilet that makes flushing sounds and a bathtub with purple rain.
The 3rd floor's massive walk-in closet includes a fashion rack with hangers for all your dolls' outfits and a vanity with working drawers for storage!
Dolls can take the spiral staircase to the rooftop, which has a helipad and patio that changes from day to night!
L.O.L. Surprise! House with 85+ Surprises
---
Hot Christmas Gifts For Kids Who Love Dinosaurs
Jurassic World LEGO Dinosaurs
Kids, build yourself this awesome mobile control center truck that measures over 4" (12cm) high, 5" (15cm) long and 3" (8cm) wide.
It is a 2-seater cab with a cool sunroof, stud shooter, Gyrosphere, Carnotaurus dinosaur figure and dinosaur eggs.
Jurassic World LEGO dinosaurs building sets are compatible with all LEGO construction sets for creative building.  577 Pieces of pure fun for boys and girls between the ages of 7 and 12 years.
LEGO Jurassic World Carnotaurus Gyrosphere Escape Building Kit (577 Piece)
---
LEGO Creator Mighty Dinosaurs
Lego is still one of the hot Christmas gifts for kids this year.
This ferocious dinosaur toy features a 3-in-1 T. Rex with bright orange eyes, posable joints and head, large claws and an opening mouth with pointed teeth.
This set also includes the dinosaurs prey in the form of a buildable rib cage.
• This 3-in-1 model rebuilds into a Triceratops or a Pterodactyl
• The T. Rex measures over 4" (11cm) tall
• Triceratops measures over 3" (9cm) tall
• Pterodactyl measures over 1" (4cm) high, 7" (18cm) long and 9" (25cm) wide
• Recommended for kids aged 7 – 12 years.
LEGO Creator Mighty Dinosaurs self build set , Create a Pterodactyl, Triceratops and T Rex Toy (174 Pieces)
Dinosaurs are HUGE on this year's Christmas list – we have some more awesome ones HERE!  Check them out!
Hot Christmas Gifts For Kids That Love Science
Grow 'n Glow Terrarium 
Creative Science kits are hot Christmas gifts for kids and are always a big hit in my house.  This Grow 'n Glow Terrarium is a wonderful way of showing children how things are grown and made.  The instructions are also very easy to follow.
I am a firm believer in getting kids away from the TV and encouraging them to be creative and to make something with their hands.  This kit allows them to craft, plant, water and grow their own terrarium tabletop and decorate their own containers.

Creativity for Kids Grow 'n Glow Terrarium – Science Kit for Kids
What Is In The Kit?
Decorative lid
Plastic Mason-style jar
Potting mix
Organic chia and wheat grass seeds
Cute garden figurines
Decorative sand
River stones and a plant mister to keep your terrarium watered.
Take some time out of your day and join in.  This is a great way to spend some quality time with your children.
---
A Few More Great Ideas For The Scientist
Some more super hot Christmas gifts for kids who love to experiment, get their hands dirty and try new things.
My First Mind Blowing Science Kit
Butterfly Growing Kit with Live Caterpillars
Crystal Growing Experiment
Related Post:  Unique Personalized Gifts For Kids
---
GET FREE GIFT CARDS FOR YOUR HOT CHRISTMAS GIFTS FOR KIDS – TRY THESE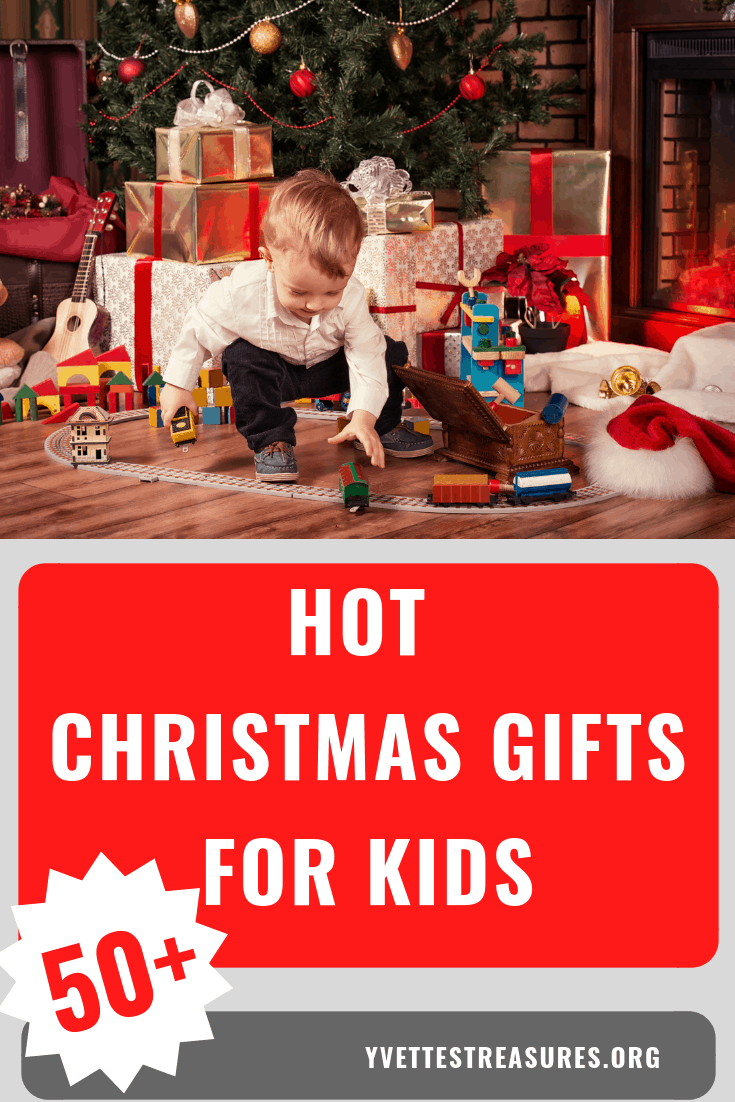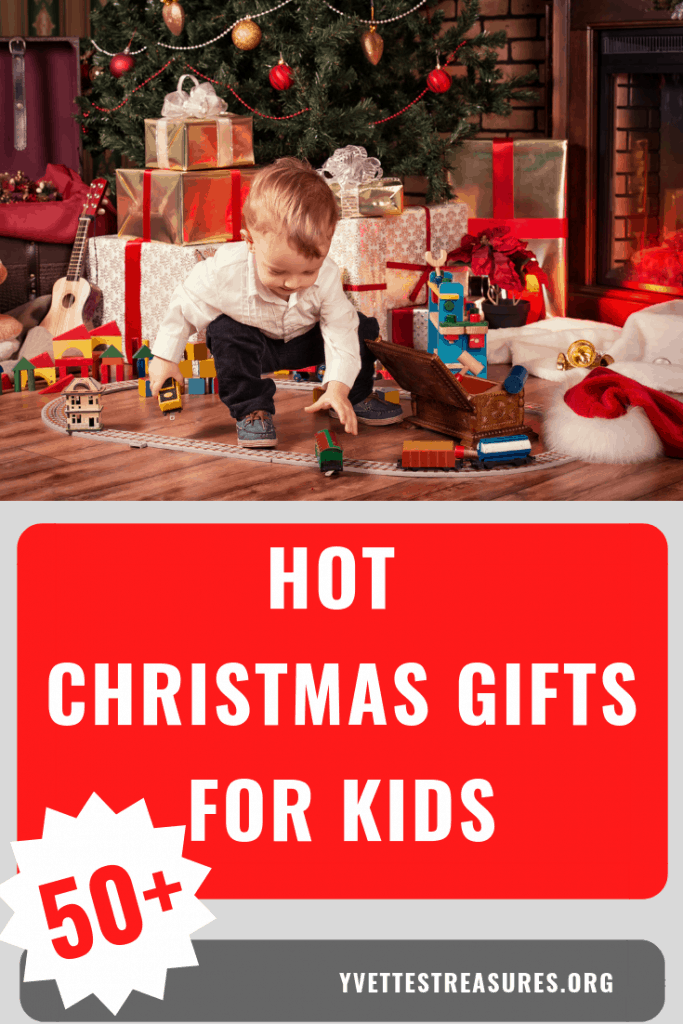 Summary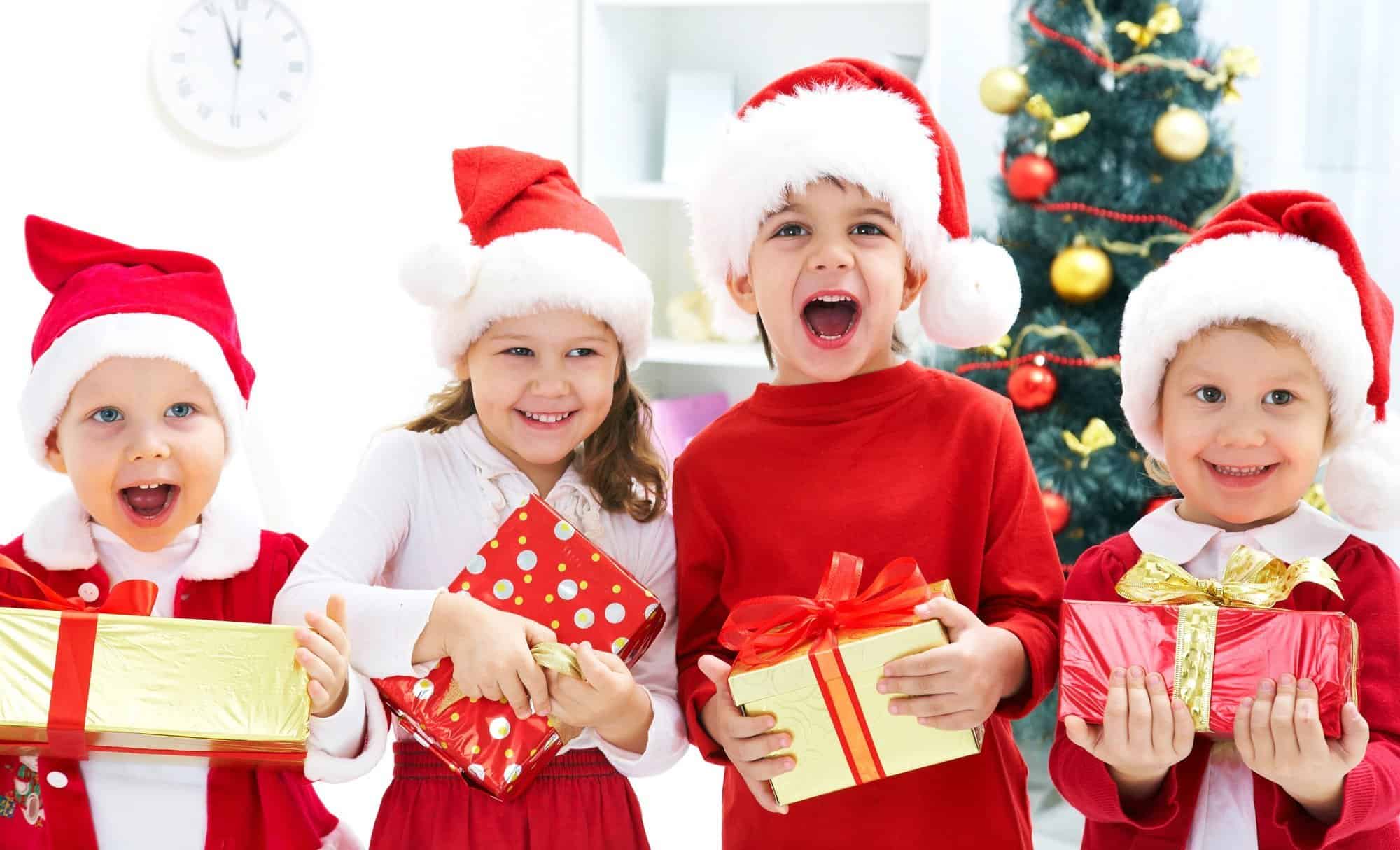 Article Name
Hot Christmas Gifts for Kids
Description
Yvette's Treasures has you covered, we've gone on the hunt for the most popular hot Christmas gifts for kids so that you don't have to.
Author