This post may contain affiliate links. I may receive commissions for purchases made through these links with no extra cost to you. See full disclosure.
Last Updated on May 23, 2021 by Yvette's Treasures
Blume Dolls – This Year's Best Surprise Toy!
I'm sure you've heard the whispers that Toy Fair announced that Blume Dolls are going to be one of the HOTTEST surprise toys of the year! ?
What Is A Blume Doll?
Blume dolls are collectible toys which, with the addition of just a few drops of water, will deliver a delightful surprise by sprouting and blooming out of its flowerpot. Instantly growing an amazing hairdo of flowers or waves, rainbows or crystals, or even ice cream.
Blume Dolls actually do bloom!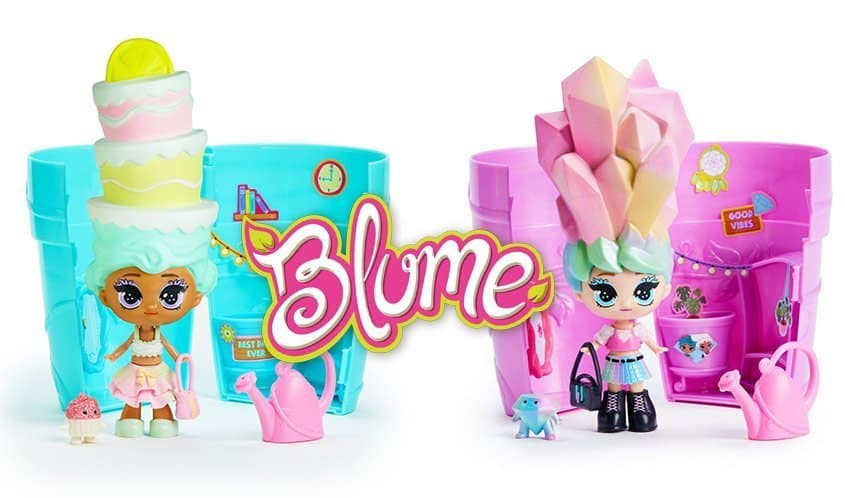 Great Value And Mess-Free – Just Add Water (seriously)!
These wonderful surprise dolls will delight kids and please parents.
These cute dolls almost instantly delivers its surprise in the form of a fabulous hairdo which will bloom easily and quickly after adding a few drops of water.
The flowerpot packaging is also a part of the toy, it opens up to provide storage and a play set with accessories for the doll.
Blume Doll – Add Water and See Who Grows
The unboxing joy of these dolls is enhanced by the dynamic element of the just-add-water blooming hairdo!
Parents will be kept happy by the lack of mess, the convenience of the self-contained play set pot and, of course, the reasonable price tag. 
Order Yours Today and Lock in the Lowest Price Guaranteed!
Collectible Blume Dolls
The surprise element of the Blume toy doll is the range of variations in the sets and the cute accompanying accessories that make Skyrocket's new surprise dolls a great collectible toy.
Blume Dolls series 1 will have 22 different dolls with certain dolls being rare and even super-rare. Ideal for collecting, swapping or gifting.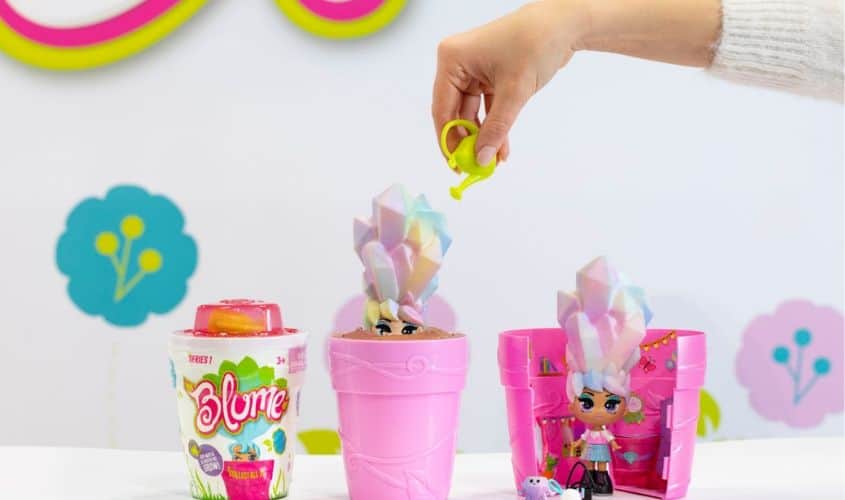 Cute And Colorful
The new Blume toys are packaged in their very own colorful flowerpot, just add a few drops of water to see who grows! The doll's foam-like hairdo will bloom from the pot and then the pot can be opened up and used to store the accessories that are included with each doll.
Accessories include different variations of colorful stickers, cute handbags and smaller, just as cute, friends . . .
Good Housekeeping has declared the new Blume Dolls "The Hottest Toy of 2019".
Since writing this review I have updated it to include some of the newer additions to the Blume doll collection. Namely the limited edition Rainbow Sparkle Surprise dolls, the secret surprise garden playset and the very popular "Fun in the Sun" dolls.
All of these dolls have so much color and sparkle as well as fun, hidden surprises. Collect one or all and add them to your Blume growing garden.
Skyrocket Blume Dolls – Get Yours Today!
More Helpful Reviews and Super Cool Surprise Dolls!
SUBSCRIBE TO MY YOUTUBE CHANNEL FOR MORE POPULAR NEW TOY VIDEOS AND GIFT IDEAS
Comments For The Blume Dolls 
What do you think of these new collectible dolls?  Do you think your kids will love them? I'm really excited about this new surprise toy and would love to hear your thoughts. Leave me a comment down below.  
I'd love it if you shared with family and friends on Facebook or Pinterest. Many thanks.
If you want to be the first to know when the next hottest toy has been released, subscribe to my YouTube channel.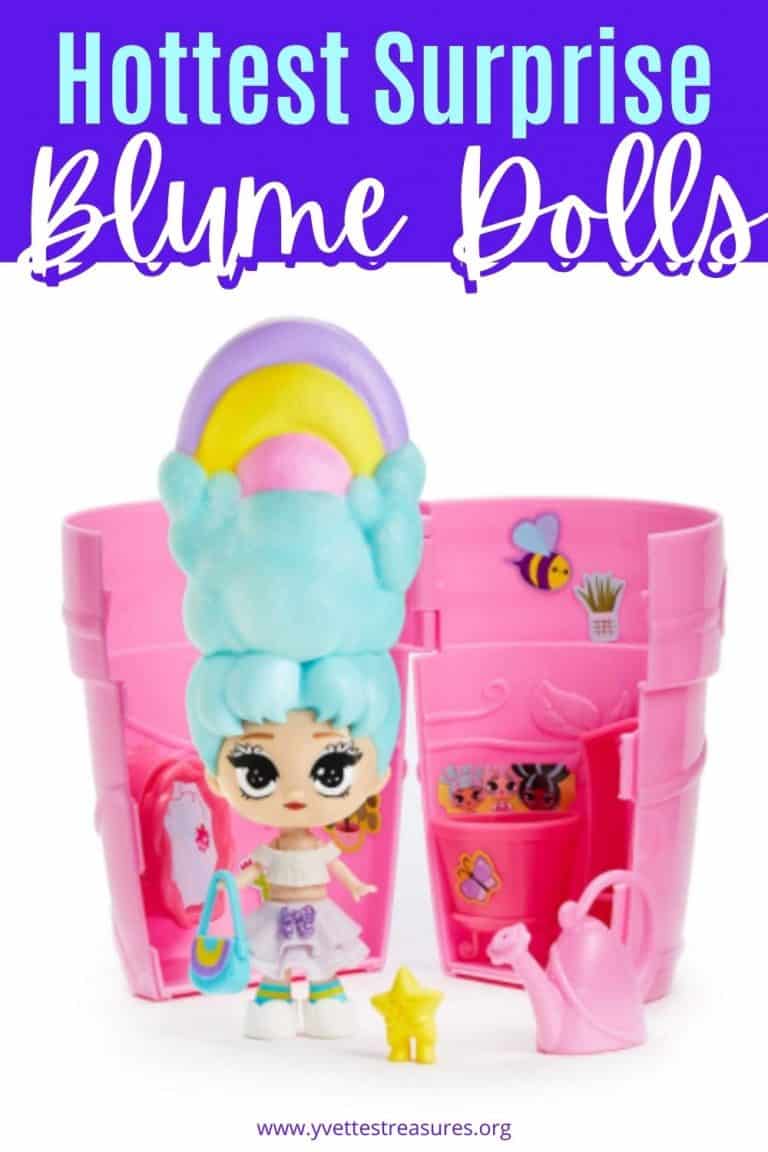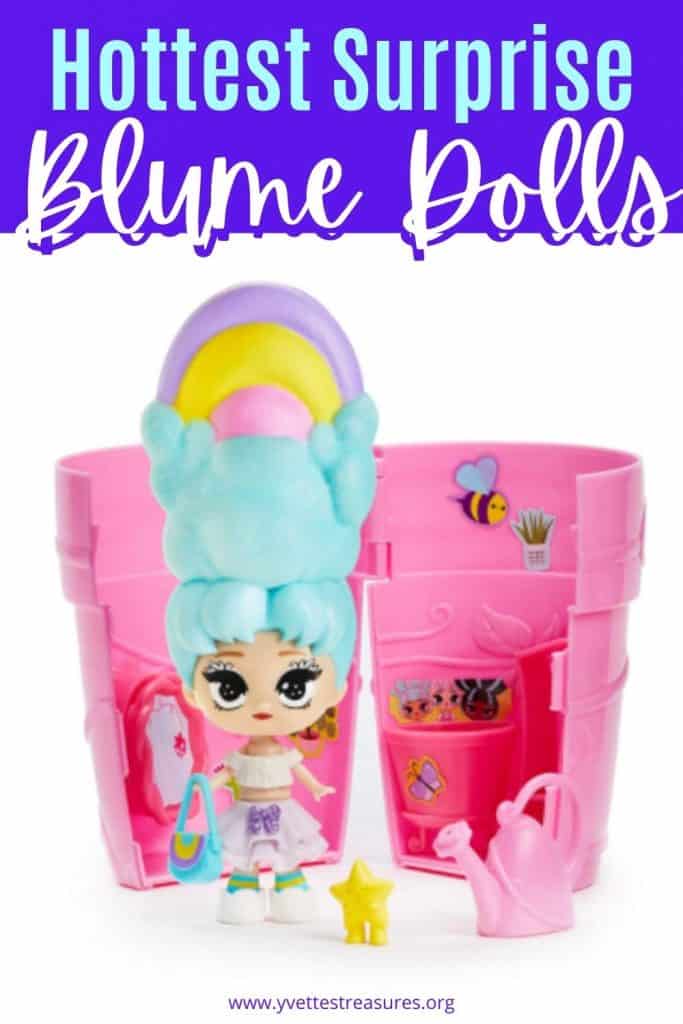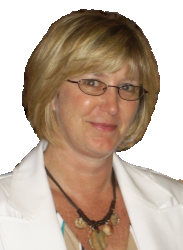 Latest posts by Yvette's Treasures
(see all)
Summary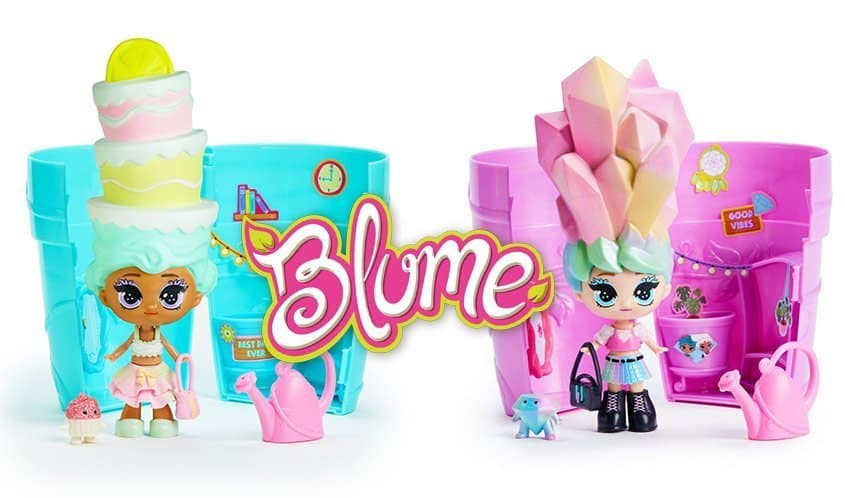 Article Name
Blume Dolls - A Fun Surprise Toy Filled With Hidden Treasures
Description
Blume Dolls are going to be one of the HOTTEST surprise toys of the year. Kids are going to go crazy for these Blume toy dolls from Skyrocket. Order today!
Author