This post may contain affiliate links. I may receive commissions for purchases made through these links with no extra cost to you. See full disclosure.
Last Updated on September 9, 2021 by Yvette's Treasures
What To Get Your Maid Of Honor As A Gift
What to get your Maid of Honor as a gift is a question that almost every maid of honor has been asked at least once. I've compiled a list of gifts that I think are perfect for any maid of honor.
Some are expensive, some are more on the budget side, but all will be appreciated by your bestie. It's always hard when it comes time to buying someone a present whether it be the maid of honor or the father of the bride, but hopefully these gift ideas will help make it easier for you!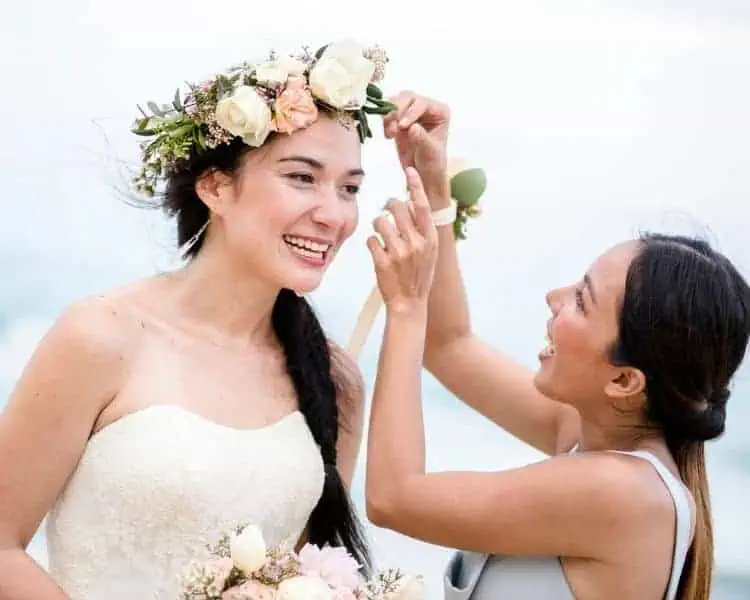 How much should I spend on my Maid of Honor gift?
The Maid of Honor not only gives of her time, but she spends a fair amount of her own money on organizing the wedding.
A gift costing something between $75 and $150 should be enough to say "I appreciate the time, effort and money you've put into this wedding."
Ideas Of What To Get Your Maid Of Honor As A Gift
Personalized Maid Of Honor Bracelet
This fabulous bracelet is a great gift idea for the maid of honor. It is made from premium stainless steel making it stronger and more durable. It will never fade or tarnish.
Personalize it with your own meaningful saying. It is comfortable to wear and can be adjusted to fit any wrist.
The bracelet comes with a pretty gift box, perfect and all ready for gifting.
---
Elegant Maid Of Honor Picture Frame
A wonderful gift for your maid of honor. Just slide in your favorite photo from the wedding day, and she will cherish this keepsake forever!
This picture frame holds a 4×6 photo, stands with an easel, or it can be hung on the wall if you have a special place for it.
---
Maid Of Honor Cosmetic Bag
This beautiful "Maid of Honor " cosmetic bag is professionally printed with high quality gold script on eco-friendly material.
Made from a durable canvas, it has a lining inside and a zip closure to keep all your essential items safe from falling out. Not only is it the perfect makeup bag to travel in style, it is also fashionable and trendy.
---
Maid of Honor Wine Tumbler
Rose gold is my all-time favorite color and that's one, but not the only reason why I've put this fabulous, skinny Maid of Honor tumbler on my what to get your maid of honor as a gift list.
Made from quality, shatterproof stainless steel, with a BPA-free splash resistant plastic lid, so no messing on your favorite outfit. A great gift idea for that special lady helping with all the wedding planning.
---
Silver Cultured Freshwater Pearl Necklace
A simple and elegant necklace made of 925 Sterling Silver and includes three cultured freshwater pearls. When your maid of honor wears this unique piece of jewelry, she will be reminded of how much she enjoyed celebrating your special day with you.
A sentimental present that will be forever cherished. It comes in a lovely gift bag, with tissue paper and a card.
---
Maid Of Honor Presents With Gold Glitter
There are plenty of wonderful maid of honor presents to choose from, but this silky, soft robe will really make you feel like one of the special members of the bridal party!
It is mid-thigh length with 3/4 long sleeves, and a unique gold glitter pattern. Very stylish.
---
Ceramic Jewelry Holder Dish
This beautiful jewelry tray is the perfect way for your maid of honor to organize her accessories in style! The stylish ceramic will fit into any room or office décor, and its golden rim creates an effortless addition to the design.
Packaged in a stunning white gift box, this gift serves as a reminder of how thankful you are for all that she has done to make your wedding day a hit.
---
Maid of Honor Stemless Wine Glass
Wonderfully designed rose gold "Maid of Honor" stemless wine glass. When it comes to planning your wedding, there's no one who plays a more important role than your maid of honor.
Show her how much you appreciate her by getting her a chic stemless wine glass complete with "Maid of Honor" elegantly printed in gold lettering. Your maid of honor will raise her class in style as she toasts to you on your special day!
---
Unique Maid Of Honor Gifts
Here is a unique maid of honor gift idea. Why not buy your maid of honor her favorite bottle of wine and present it in this classy canvas wine bag.  She can enjoy a glass of wine when she is relaxing quietly at home after the day's festivities.
---
Maid of Honor Sole Socks
Cute, warm and cozy maid of honor sole socks. Breathable and comfortable, 80% Cotton, 15% Polyester, and 5% Elastane. High quality, performance socks that will keep your feet dry and comfortable at all times.
---
Best Maid Of Honor Gifts Bracelet
Create an elegant style with this high quality copper Maid of Honor bracelet. You'll love that it is hypoallergenic, lead and nickel free! So no rusting or tarnishing of any kind. Presented in the popular Zuo Bao jewelry velvet bag, making it a gift to treasure.
---
Classy Bridal T-Shirt
Every bride-to-be deserves an unforgettable night, spending time with their best friends doing things that they adore. Whether your wedding party decides to go on a big weekend away or a night out in your local town, one this is for sure – the fun is in the detail. So dress up, match your shirts and let everyone know that you're here to celebrate every little moment.
---
Canvas Bridal Party Tote
A fun yet useful maid of honor gift idea. This tote is made from 100% Cotton and measures 15 x 14. It comes folded and wrapped in a Kraft paper band all ready for gift giving.
---
Maid of Honor Hanging Wooden Heart
This beautiful wooden heart keepsake is the perfect gift to say a heartfelt thank you to your Maid of Honor! Let her know just how much she means to you with this 10cm walnut heart, strung with natural jute string.
Decorated with beautiful blue leaves and blush flowers, this heart is printed with a poem detailing just how wonderful your Maid of Honor is.
---
Personalized Bridesmaid Purse
I just love this maid of honor gift idea it is so unique! An elegant acrylic clutch purse that is personalized with her name and monogram.
It also comes with a removable gold chain strap, making it fashionable and easy to match whether you're wearing an evening dress or casual clothes.
---
Funny Candle
Does your maid of honor have a sense of humor? Then she'll love this funny "I Cant Get Hitched without my Favorite Bitch" candle. This fun candle is hand poured, non-toxic and 100% soy wax, it also has a 30%-50% longer burn time than typical paraffin candles.
---
Personalized Maid Of Honor Slippers
These slippers are super cute and you can personalize them. Perfect for the bachelorette party weekend, getting ready for the wedding day, girls night and many more occasions!
They come in a variety of slipper colors and wording colors, allowing you to make your own combination.
---
Maid Of Honor FAQ's
Who is the Maid of Honor and what does she do?
The Maid of Honor is typically the bride's best friend, sister or a female relative. She will plan everything from bachelorette parties to bridal showers.
The person in this role will organize and lead various activities that involve dressing up, drinking champagne or wine (or both), playing games with prizes or forfeits. She will also lead the rest of the bridesmaids throughout the planning process, and on the day of the wedding.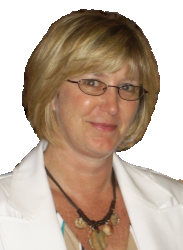 Latest posts by Yvette's Treasures
(see all)
Summary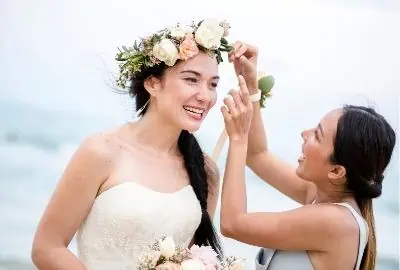 Article Name
What To Get Your Maid Of Honor As A Gift - 17 Gift Ideas
Description
What to get your Maid of Honor as a gift is a question that almost every maid of honor has been asked at least once. I've compiled a list of gifts that I think are perfect for any maid of honor.
Author