This post may contain affiliate links. I may receive commissions for purchases made through these links with no extra cost to you. See full disclosure.
Last Updated on September 9, 2021 by Yvette's Treasures
Best Man Gift Ideas From Groom
It's a common practice for the groom to give a gift to his best man at the bachelor party. So, if you were ever in such a position and wanted to show your gratitude with something more than just words, here are some best man gift ideas from groom (yip, that's me) that should do the trick.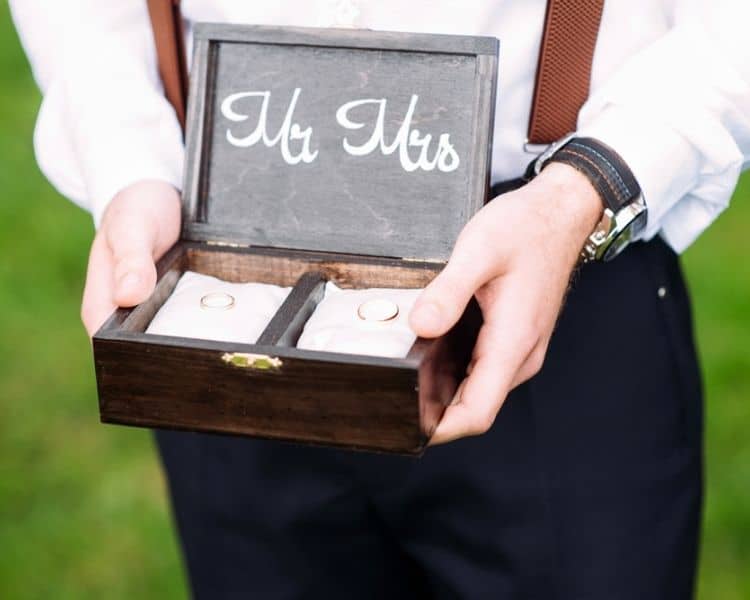 Tips For The Best Man's Speech
The best man's speech is usually the second to last at a wedding ceremony. This allows you time to say some sweet words about your relationship with the couple and wish them well in their new marriage.
Best men often start their speeches by highlighting the strong friendship between themselves and the groom, but it's important to remember you are celebrating the bond between two people, not just one.
So highlight some unique aspects of how the relationship between all three of you evolved over time, tell some fun stories, and congratulate the couple.
If you're also in need of some gifts for the Maid of Honor then take a look at these unique Maid of Honor gift ideas especially for her.
Top Best Man Gift Ideas
With this guide of great presents as inspiration, hopefully now you can find an awesome present (or two or three) for your own best friend who was there when it all began!
Whiskey Decanter Set
This luxurious whiskey decanter and glass set will serve your guests a drink that is the perfect temperature. The impeccable clarity crystal creates an unforgettable experience, leaving lasting impressions for all!
The stainless steel cool stones are another great way to keep liquor at its best, preventing melting ice cubes from spoiling its divine taste.
---
"Best Man for a Day" Pocket Watch
Are you looking for something a little different? You don't have to settle on a typical gift like cufflinks or whiskey glasses. This classy watch is the perfect alternative!
Can be given at either the Wedding-Eve dinner or the morning of the wedding. Place this handsome present alongside his suit, tie, shoes and other accessories so they all match perfectly. Your Best Man will be blown-away by the beauty of this watch.
---
Personalized Stainless Steel Folding Pocket Knife 
A beautiful folding pocket knife that can be personalized with your very own 'thank you' message, making it extra special.
This gorgeous knife has a stainless steel blade measuring 3 inches long with real wood with a rosewood finish, and antiqued scroll work accents. It also comes individually packaged all ready for gifting.
---
Viking Drinking Horn
Now here is a uniquely different gift, straight out of Game of Thrones. This Viking drinking horn would make a fantastic best man gift from the groom.
Every Viking horn is made of authentic, ethically sourced ox horn and is handcrafted with care. Each is unique in shape and color. It comes beautifully packaged in a medieval burlap sack for even more authenticity and fun!
---
Novelty Best Man Socks
Elegant and fun these novelty Best Man socks are the perfect way to identify the best man instantly during bachelor parties and pre-wedding activities!
---
Yoda Best Best Man Gift Ideas From Groom
This Yoda mug is perfect for your best man! It's a luxurious ceramic 11oz white mug with pictures of the iconic Jedi Master. You can sip from it or keep it on display because this design will not fade, peel off, or tarnish.
---
Portable Trunk Organizer
This trunk organizer is an extremely useful gift idea for your best man. It is an Eco-Friendly professional grade, Heavy Duty Material trunk organizer with straps, perfect for any automobile.
It has plenty of compartments for easy storage, and is designed to prevent your cargo from sliding. No more messy car, and everything in one place easy to find.
---
Wedding Tie Clips
It's the perfect gift for the best man and it'll be one he'll cherish. The design is sleek, stylish and ready for anything.
With laser engraved black lettering that won't rub off or fade. This stunning tie clip also has a grooved backing to keep the clip in place and him looking neat and together all day.
---
Scotch-Infused Toothpicks
Savor a subtle version of a fine single malt scotch with these infused toothpicks. They feature a barrel-aged, Islay single malt made by a 200-year-old distillery for a distinctively smoky flavor with notes of peat and complex caramel.
Made from sustainably forested wood, the generously sized picks are soaked in the premium scotch and then kiln dried, infusing flavors throughout the pick.
---
NFL Game Used Uniform Wallet
With an interior divider made of a game-used jersey, this wallet is a fun, functional way to carry your team colors with you wherever you go.
Each home or away jersey is hand-cut to feature at least two colors, the team name is debossed on the front and contrast stitching for a subtle touch. Having come from the field in a regular season game, the fabric shows varying amounts of authentic wear and tear.
Officially licensed by the National Football League™, each wallet includes a tamper-evident hologram sticker that can be looked up online to see the season during which it was last worn, and other details. Comes gift-boxed with an authentication instruction card.
---
Grill Smoker Gift Set
Give veggies, grillable cheeses, even fruit that smoky flavor we all love with this wood chip trio. Fill the included smoker box with all-natural cherry, hickory, or apple chips, place it on the grill with your food, and cover.
This kit includes a smoker box, apple wood chips, cherry wood chips, hickory wood chips, hickory-smoked sea salt, a grilling thermometer, and an instruction manual. All wrapped up in a beautiful gift box making wonderful best man gifts from groom.
---
Bike Six Pack Caddy
A great gift for the best man who loves to cycle, but also enjoys a cold one. Keep them safe when cycling with this bottle holder that attaches to your frame.
Made from reclaimed tube material and upcycled tent fabric, the insulating carrier accommodates six bottles, and includes a handle for toting your refreshments on foot. Best of both worlds.
---
Football Greatest Plays Coasters
Touchdown! But also, don't let that beer touch down on the coffee table. Each coaster in this set of four is laser etched with a description of a game-changing moment in your favorite football team's history.
It's perfect for a fun way to reminisce over memorable plays with friends, A great gift for a fan who knows their team's stats like the back of their hand.
---
Custom Best Man Photo Frame Gift
A sweet gift memento for a Best Man. This photo clip frame includes a clip to display a picture of the special day. This best man gift can be personalized with a name and wedding date, if desired.
---
MLB Game Used Baseball Bat Handle Openers
Handmade from authentic game-day bats swung by MLB players, but with a crowd-pleasing curveball. While every bat can make 19 original bottle openers, it only has one handle, so this version is extra special.
Each Baseball bat opener includes a story card with instructions for its special hologram number, indicating which game the bat was used in.
Some pieces even have nicks and scuffs from gameplay, so go ahead and point them out while you show your buddies your new collectable over a few brews.
---
Bourbon Infused Coffee
For the finale of a great meal, you may be torn between two fingers of bourbon, or a comforting cup of coffee. Why not have both? These 100% Arabica beans are infused in small batches with just a touch of Kentucky's signature spirit, giving them an irresistible aroma and unique flavor profile.
Brew a pot to accompany post-dinner party conversation or for a Sunday brunch kick. Caffeinated, but contains no alcohol.
---
Hip Flask Best Man Gifts From Groom
A matt black hip flask 6oz with funnel, and comes in a stylish black gift box. Personalized as you want with date, role and name. A gift that can be used on the day and after.
---
NHL Game Used Hockey Puck Opener
Is your best man a hockey fan? Retired from their glory days gliding across NHL rinks, reclaimed pucks get another shot as clever bottle openers.
A win for any hockey nut, it's made from a puck played by their favorite team. The game date and teams names are written on athletic tape, and a unique hologram number verifies game details online.
Each puck is officially licensed by the National Hockey League and comes gift-boxed with an authenticity instruction card.
---
Personalized Best Man Gifts From Groom
These cufflinks are stunning and one of the top best man gift ideas. They will compliment any shirt and suit combination. They are presented in either a stylish black faux leather cufflink box or you can choose to add a customized engraved chrome gift box with your special message. A gift your best man will treasure!
---
Personalized Best Man Gift Ideas From Groom
Does your best man like to play a round of golf in his spare time? Then these personalized golf balls would make an awesome best man gift. A reminder of an amazing day that he got to share with his best friend.
---
Engraved Sunglasses Best Man Gift Idea
These 100% personalized wooden bamboo sunglasses make a very cool gift for any best man. Wear them on the beach, to work, while traveling.
They are durable and have UV400 protection Polarized lenses to protect your eyes from the harsh sunlight.
---
Personalized Cigar Case with Cutter
Nothing says elegance and sophistication more than a classic brown leather cigar case. You can even get one that's personalized with your best man's initials to give it the "wow factor" he deserves!
There are six custom designs to choose from, each giving off their own unique personality. This is a gift the best man can take with him wherever he goes.
---
Great Best Man Gift Ideas From Groom
Say thanks to your best man with this beautiful personalized print! This is a perfect choice for grooms who like to give thoughtful and creative gifts.
It's also a great way for the groom to make sure that his best man feels appreciated and included on his big day. You'll be able to add in thoughtful touches like choosing their name or quotes from the bachelor party the night before.
---
Personalized Heavy Glass Tumbler 
Personalized signature tumbler glasses, an ideal gift for the best man who loves some liquid gold at the end of a long day. Now he can enjoy his favorite drink out of his very own personalized glass.
---
Cooler Bag Best Man Gift Ideas From Groom
Personalize this beautifully made, unique cooler bag with your best man's name. The perfect go-to item for the day of the wedding, a golf outing, a rehearsal dinner bonfire, or even a bachelor beach party.
The best part is that this quality cooler will be able to be used over and over again even after the wedding has come and gone! It will be a constant reminder of how thankful you are for your best man.
---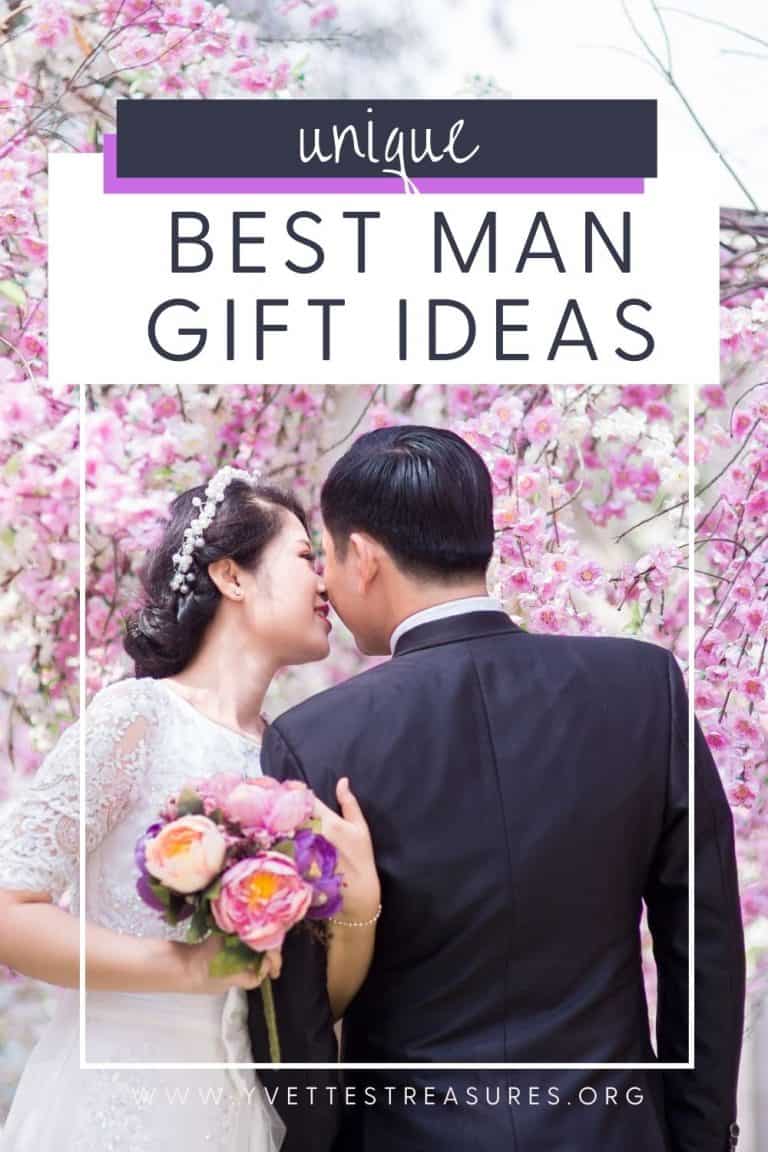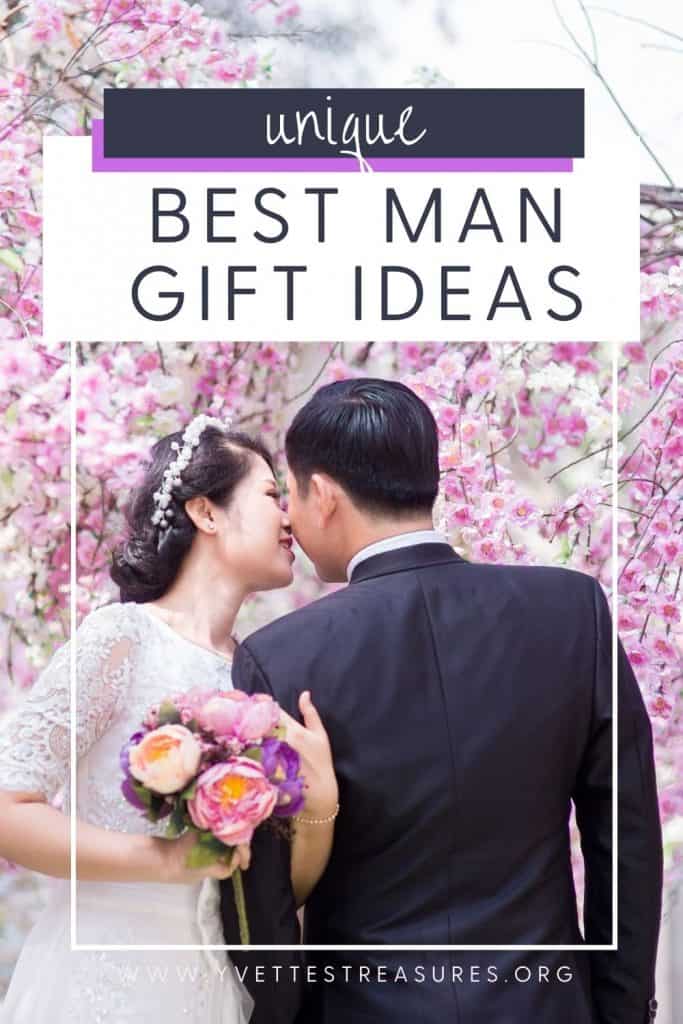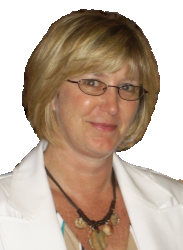 Latest posts by Yvette's Treasures
(see all)
Summary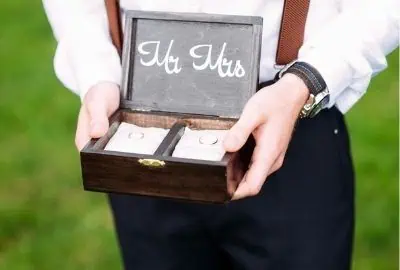 Article Name
Best Man Gift Ideas From Groom - The Perfect Gift To Say Thank You
Description
Looking for Best Man Gift Ideas From Groom? Come and see our wonderful selection picked out by the groom himself! Top gifts for his best man.
Author