This post may contain affiliate links. I may receive commissions for purchases made through these links with no extra cost to you. See full disclosure.
Last Updated on November 21, 2021 by Yvette's Treasures
If you're like myself and millions of others then you are always working out your budget. This can be quite stressful at Christmas time or any other time for that matter. The good news is you can find great gifts for anyone and you don't have to break the bank to do it. Here I have featured some of my favorite Cool, Unique and simply the best gifts under 20$. Please feel free to share with me your great gift ideas for those who are on a budget and remember to check back often as I'll be adding new gift ideas regularly.
Cool Gift Ideas for Drinkers
Do you know someone who enjoys a sip of whiskey or a nice bottle of wine? Here are a few gift ideas they might like.
Wave Shaped Stainless Steel Set of 8 Whiskey Stones Ice Cube Wine Chiller Reusable for Cooling Whisky Vodka Champagne Soda Juice Drink Cold, Gift with Tongs Bag Storage BoxCheck Price
The Wine Enthusiast Vivid Wine Decanter, 47-OunceCheck Price
ChefLand 13 Piece Stainless Steel Bar Set/Professional Bar Tools Including Shaker/Jigger/Corkscrew/Speed Opener/StrainerCheck Price
&
Gifts for Her
Great gift ideas for mom
I'm sure you'll agree with me that moms deserve only the best. She's always there when we need her no matter how big or small the problem. I've managed to find a few unique gift ideas for mom for under $20 that I think she would like. There are some gifts for the professional mom, the mom who loves to work in the kitchen and the fit mom who's always on the go. I've also added some pamper items that mom can enjoy after a long day.
Burt's Bees Hand Repair Gift SetCheck Price
Savvy Infusion Water Bottle – 24 OzCheck Price
Hamilton Beach 51101BA Personal BlenderCheck Price
Selfie Stick, free len,Kengadget monopod with adjustable holder, Plus android phone, built-in BluetoothCheck Price
My Therapy Funny Wine Glass 13 oz – Best Gift For WomenCheck Price
3 in 1 Cell Phone Camera Lens Bundle with 198 Degree Fisheye Lens, 15X Macro Lens, 0.63X Wide Angle Lens and Accessories for Smart Phones – Silver (8-Items)Check Price
Women's Cozy Fleece House Footwear/SlippersCheck Price
Women's Cozy Plush Fleece Slip On Memory Foam House SlippersCheck Price
&
Great Gift Ideas for the Coffee Lover
There's nothing better than a cuppa to get you started in the morning.
Brooklyn Beans is a far cry from instant coffee and comes in a wide variety of different tastes and blends. It is made from the highest quality coffee beans and offers the revolutionary "Roast2Cup" processing for extra freshness. Get the sample pack today to see just which flavor is your favorite. Over 2 000 customers can't be wrong. Read their reviews here.
Brooklyn Beans Hazelnut CoffeeCheck Price
Brooklyn Beans Variety Pack (Assorted Flavors)Check Price
Brooklyn Bean Roastery Single-cupCheck Price
&
Jewelry Holder, Jewelry Stand for Earrings / Necklaces / Bracelets
Now, here's a great gift idea for anyone with a sizable collection of jewelry. This metal jewelry holder is an attractive piece and it will help you to get your jewelry well organized. With this stand, you can easily access all of your jewelry and prevent it from getting tangled.
The stand is only 12.5 inches wide and 13.5 inches tall and has sections for earrings, necklaces and bracelets. Your earrings hang neatly from customized holes, and there's enough room for a total of 24 pairs. On the other side of the stand is space to hang your necklaces and bracelets.
Birdcage Jewelry Organizer
Organizing Jewelry Valet (White)
Supreme Black Metal Wall Mount Jewelry Organizer
&
Stunning Jewelry For your jewelry stand…
&
&
Fill your jewelry stand with silver, gold or pearls or perhaps something a little vintage retro. Great specials now, get up to 70% off Designer Jewelry
KATGI Fashion Austrian Crystal Angel Teardrop Pendant Necklace & Earrings (Set of 2)Check Price
KATGI Fashion Austrian Crystal Lucky Four Leaf Clover Pendant Necklace (CLEAR CRYSTAL)Check Price
KATGI Fashion White Gold Plated Lucky Angel Beautiful Crystal Pendant NecklaceCheck Price
"Deal of the Day" I Love You Forever" Mondaynoon Dual Heart Shaped Pendant Charm NecklaceCheck Price
KATGI Fashion Austrian Crystal Angel Teardrop Pendant NecklaceCheck Price
Susenstone®Bohemian Style Retro Cute Owl Plating Lady BraceletCheck Price
Titanium Women's Pink Hues Mother of Pearl Inlaid Band RingCheck Price
New 925 Sterling Silver Heart Love Bracelet Silver ChainCheck Price
Womens New Necklace Metal Double Leaf Pendant Alloy ChokerCheck Price
&
Creative Gift Ideas
These perfume bottles are so elegant, they will make a beautiful display on your dressing table or a lovely gift for a friend. Perhaps even as a gift for your brides maids. Each one is unique in their own design and are wonderful keepsakes .
Floral Crystal Jewel Fragrance Perfume BottleCheck Price
5 pcs Crystal Art Vintage Style Refillable Perfume Atomizer (100ml)Check Price
Vintage 18ml Empty Refillable Egyptian Style Perfume BottleCheck Price
&
Budget Gift Ideas For The Kids
Darice 80-Piece Deluxe Art SetCheck Price
Munchkin Mozart Magic CubeCheck Price
Enchantmints Fairy Tale Princess Music BoxCheck Price
Rotating Moon Sky Projection LED Night Lights ToyCheck Price
X5C 2.4G 6 Axis Gyro HD Camera RC Quadcopter with 2.0MP CameraCheck Price
Creativity for Kids Fashion HeadbandsCheck Price
Little Cosmetics Pretend Makeup Essential SetCheck Price
Mermaid Tail Blanket Super Sleeping BagsCheck Price
&
Gifts for Home Improvement and DIY Folks
Great home improvement gifts under $20 are hard to find. However, I have managed to find the best top rated home improvement gifts just for you.
Gerber Dime Multi-Tool, Black [30-000469]Check Price
Stanley Basic 6-Inch Slip Joint, 6-Inch Long Nose, and 6-Inch Diagonal PlierCheck Price
Wagner 0503008 HT1000 1,200-watt Heat GunCheck Price
&
Save
Save
Save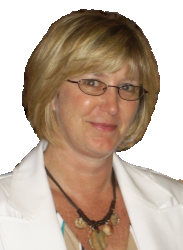 Latest posts by Yvette's Treasures
(see all)