This post may contain affiliate links. I may receive commissions for purchases made through these links with no extra cost to you. See full disclosure.
Last Updated on September 9, 2023 by Yvette's Treasures
College Graduation Party Themes
Are you looking for some creative ideas to make your college graduation party an unforgettable celebration? Look no further! This article is packed with exciting and unique college graduation party themes that will have your guests talking about it for years to come.
From a tropical luau to a DIY outdoor movie night, we've got all the inspiration you need to throw a graduation bash that perfectly reflects your personality and accomplishments. Get ready to celebrate in style and create memories that will last a lifetime!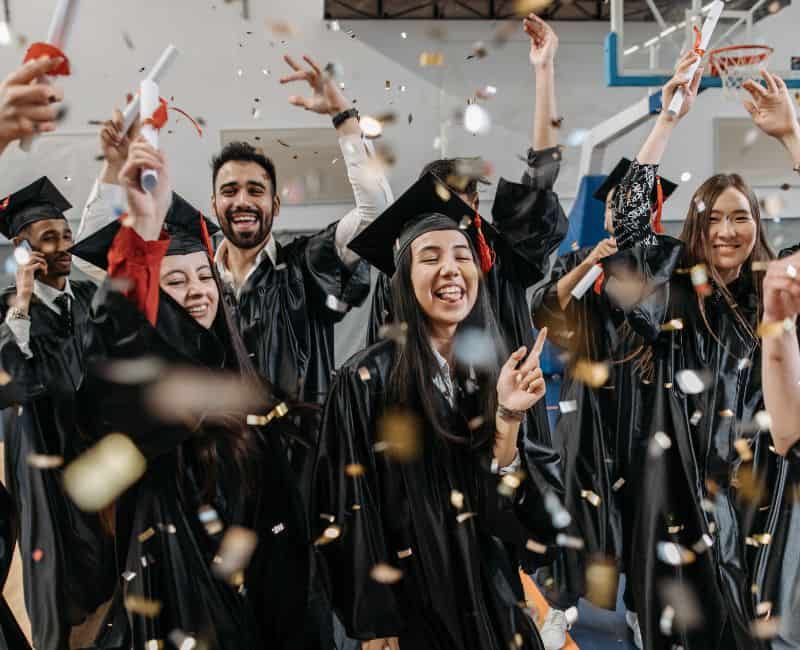 Outdoor Venues For The Best Graduation Party Ideas
Backyard BBQ
A backyard BBQ is a classic and casual option for hosting a graduation party. Set up some picnic tables, lawn chairs, and string lights to create a cozy and inviting atmosphere. Fire up the grill and serve up delicious burgers, hot dogs, and grilled veggies.
Add a variety of condiments, sides, and refreshing beverages to complete the menu. You can even set up some lawn games like cornhole or giant Jenga to keep guests entertained.
This laid-back setting allows your party guests to relax and enjoy the celebration in a comfortable and familiar environment.
Beach Party
If you're lucky enough to live near a beach, hosting a beach party is a fantastic idea for a graduation celebration. Find a scenic spot on the sand and set up beach blankets, umbrellas, and colorful beach chairs.
Encourage your guests to come dressed in their favorite beach attire and provide sunscreen and beach towels for their convenience. Prepare a variety of beach-friendly snacks like fruit skewers, sandwiches, and refreshing beverages.
Organize beach games such as volleyball or frisbee. This is a fun way to keep everyone active and engaged. The soothing sound of the waves and the feel of the sand between your toes will make this graduation party one to remember.
Park Picnic
If you want to take advantage of the great outdoors without the sand and surf, consider hosting a picnic in a local park. Choose a picturesque location and bring along cozy blankets or picnic tables for seating.
Create a delicious spread with an assortment of finger foods, sandwiches, salads, and refreshing beverages. Encourage guests to bring their favorite outdoor games like bocce ball or badminton to enjoy during the celebration.
You can also provide some board games or decks of cards for those who prefer a more relaxed atmosphere. The beautiful scenery and fresh air will make this graduation party feel like a breath of fresh air.
Rooftop Gathering
For an urban and trendy graduation party, consider hosting a rooftop gathering. If you have access to a rooftop space or know someone who does, this unique venue will provide a stunning view of the city skyline.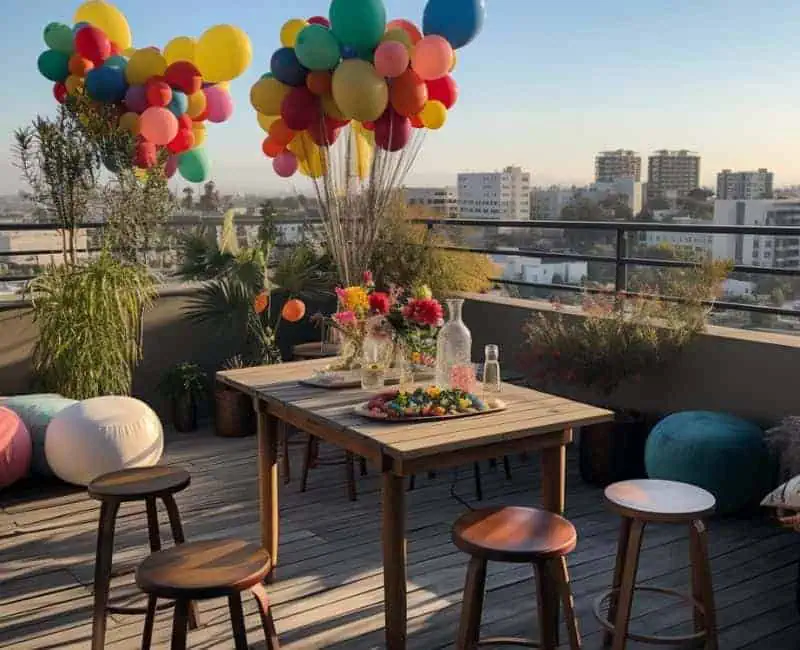 Set up stylish lounge furniture and cocktail tables to create a chic and sophisticated ambiance. Serve a variety of hors d'oeuvres and small bites, along with a selection of craft cocktails and mocktails.
Hire a live jazz band or DJ to provide entertainment and keep the celebration lively. A rooftop party will surely leave a lasting impression on your guests.
Indoor Venues
House Party
A house party is a versatile option that allows you to personalize the space to your liking. Whether you opt for a cozy living room or a spacious basement on your big day, make sure to decorate the area with your graduation theme in mind.
Choose a color scheme or use decorations that represent your school or major. Create a playlist of your favorite tunes to set the mood and keep everyone grooving.
Set up a food and drink station with a variety of appetizers, finger foods, and beverages to keep everyone satisfied. You can also designate a dance floor or game area to keep the party going into the night.
Dance Club
If you're looking to dance the night away, consider hosting your graduation party at a dance club or renting out a small venue. This option is perfect for the college graduate who wants to celebrate their accomplishments with music, dancing, and a high-energy atmosphere.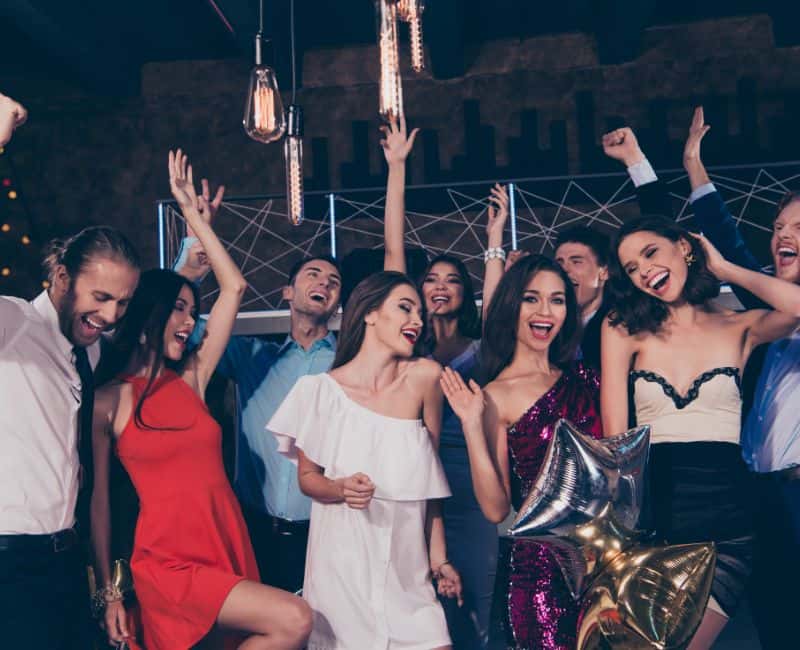 Coordinate with the club's DJ to ensure they play a mix of your favorite songs and hits that will keep your guests on the dance floor. Consider incorporating some special lighting effects and graduation party decorations to add a touch of flair to the venue.
Provide a well-stocked bar or create a signature cocktail menu to keep the celebration going all night long.
Restaurant Celebration
If you prefer a more upscale and hassle-free approach to your graduation party, consider hosting it at a restaurant. Choose a venue with a private room or patio to ensure privacy and exclusivity for your grad party.
Work closely with the restaurant's event coordinator to plan a customized menu that suits your taste and dietary preferences. Consider adding personal touches to the room, such as photos or decorations that reflect your academic journey.
This option takes the stress of cooking and decorating off your shoulders, allowing you to fully enjoy the company of your close friends and family in a stylish and relaxed environment.
Fun College Graduation Party Themes
Decade Party
Throwing a decade-themed party can be a fun and nostalgic way to celebrate your graduation. Choose a decade that holds special meaning to you or the era in which you were born.
Encourage your guests to dress up in attire from that time period and decorate the venue accordingly. Play music from that decade and create a playlist of popular hits to set the mood.
Consider incorporating activities or games (this one is loads of fun) that were popular during that time, such as a dance-off to '80s music or a trivia game based on '90s pop culture.
A decade party will transport you and your guests back in time, creating a unique and memorable graduation celebration.
Masquerade Ball
A masquerade ball is a glamorous and mysterious theme that adds an air of elegance to your graduation party. Invite your guests to don their finest attire and provide masks or encourage them to bring their own.
Decorate the venue with opulent fabrics, candles, and fairy lights to create a magical ambiance. Hire a live band or DJ to provide enchanting music that will get everyone on their feet.
Consider hosting a costume contest or a dance-off to engage your guests and add some friendly competition to the evening. A masquerade ball will make your epic graduation party an unforgettable evening of sophistication and romance.
Movie Night
If you're a cinephile or simply want a laid-back and cozy gathering, hosting a movie night-themed graduation party is an ideal choice. Create a home theater setup with a large screen or projector and comfortable seating options like bean bags or blankets on the floor.
Choose a mix of your favorite movies or select a genre or theme for the night. Prepare a variety of movie snacks like popcorn, nachos, and candy for that authentic cinema experience.
You can also encourage family members and best friends to dress up as their favorite movie characters or hold a movie trivia contest to add excitement to the evening. A movie night party will bring the silver screen to life, creating a memorable graduation celebration for all.
Hawaiian Luau
Transport yourself and your guests to a tropical paradise by hosting a Hawaiian luau-themed graduation party. Decorate the venue with vibrant and colorful flowers, Tiki torches, and inflatable palm trees.
Ask guests to dress up in Hawaiian shirts, grass skirts, and leis to fully embrace the theme. Serve a delicious spread of Hawaiian-inspired cuisine such as fresh fruit skewers, kalua pork, and coconut shrimp.
Offer tropical mocktails or even hire a bartender to mix up some refreshing fruity cocktails. Incorporate traditional Hawaiian graduation party games and activities, like a limbo contest or hula dancing lessons, to keep everyone entertained.
A Hawaiian luau will bring the spirit of the islands to your graduation party, creating a festive and memorable atmosphere.
DIY Decorations
Photo Collage Wall
Creating a photo collage wall is a sentimental and visually appealing way to celebrate your graduation. Gather photos from throughout your academic journey, including memorable moments with friends, family, and favorite teachers.
Print the photos in various sizes and arrange them on a wall using adhesive tape or removable hooks. Alternatively, you can create a digital collage and project it onto a wall using a projector.
This DIY decoration will serve as a conversation starter and a beautiful display of fond memories.
Balloon Arch
A balloon arch is a simple yet impactful decoration that can instantly elevate the atmosphere of your graduation party. Purchase balloons in your school colors or choose a mix of bright colors that match your theme.
Use a balloon arch kit like this one or create your own by attaching balloons to a sturdy wire or string. Depending on your preference, you can create a full arch that spans across an entryway or a smaller arch to serve as a backdrop for a polaroid photo booth area.
This colorful and eye-catching decoration is a great idea and will add a festive touch to your celebration.
Chalkboard Signage For Graduation Season
Using chalkboard signage is a versatile and customizable way to add a personal touch to your graduation party décor. Purchase or create a large chalkboard or several smaller ones, depending on your preference. Use chalk or chalk markers to write messages, quotes, or an itinerary for the party.
You can also use the signage to display fun facts or achievements about yourself or your graduating class. Consider placing smaller chalkboards on tables or near food and drink stations for an added decorative element. Chalkboard signage allows you to get creative and ensure your graduation party reflects your personality and style.
Graduation Cap Table Centerpieces
Repurposing graduation caps as centerpieces is a creative and cost-effective way to decorate your graduation party on your special day. Collect graduation caps from friends or purchase them inexpensively from a party supply store.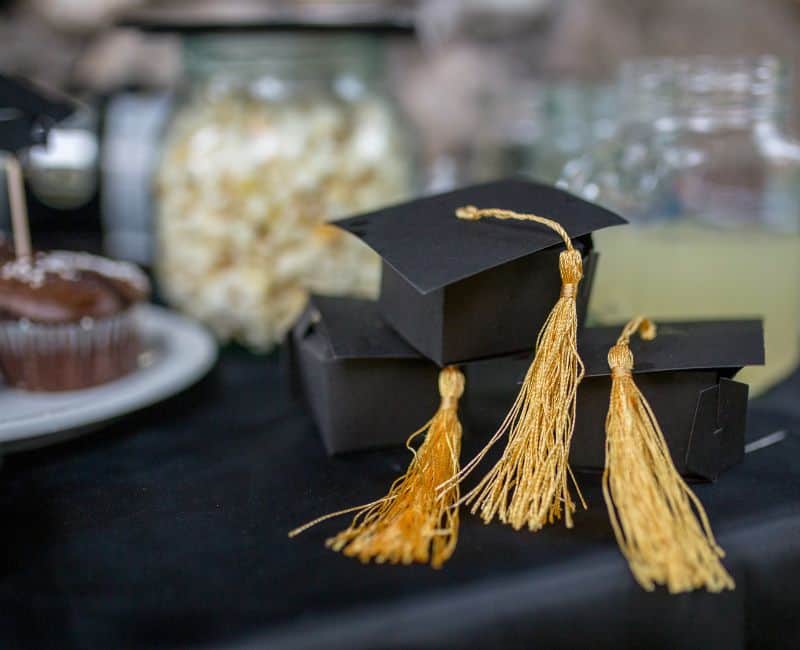 Attach a small vase or jar to the top of each cap using adhesive or ribbon. Fill the vases with fresh flowers, decorative marbles, or even colorful candies to create a stunning centerpiece.
Arrange the cap centerpieces on tables throughout the venue, or cluster them together on a dedicated display table. This unique decoration will showcase your accomplishments and add a touch of graduation flair to the party.
Unique Food and Drink Ideas
Signature Cocktail Bar
Setting up a signature cocktail bar allows you to serve personalized and memorable drinks at your graduation party. Choose a few signature cocktails that reflect your favorite flavors or that tie into your graduation theme.
Create custom drink menus with the cocktail names and their ingredients. Set up a well-stocked bar area with all the necessary spirits, mixers, garnishes, and glassware. Consider hiring a professional bartender or assigning a friend to be the mixologist for the night.
This interactive element will add flair to your graduation party and provide a unique and memorable experience for your guests. Let the good times roll!
Food Truck Experience
Bringing in a food truck for your graduation party will add an element of excitement and variety to the dining experience. Research local food trucks that offer cuisine options that you and your guests enjoy.
Coordinate with the chosen food truck to determine the menu and timing of their arrival. Consider having different food trucks for various cuisines, such as a taco bar, burgers, or sushi, to cater to diverse tastes.
Having a food truck or multiple food trucks at your graduation party will allow guests to enjoy a wide range of delicious dishes conveniently and adds a trendy and fun touch to the event.
Dessert Bar
A dessert bar is a sweet and indulgent addition to any graduation party. Set up a table or buffet-style area with a variety of desserts such as cupcakes, cookies, cake pops, and mini tarts. These are some great options and creative graduation party ideas.
Decorate the dessert table with themed decorations, like graduation cap-shaped cupcakes or sugar cookies in the shape of diplomas. Provide plenty of napkins, plates, and utensils for guests to enjoy their treats.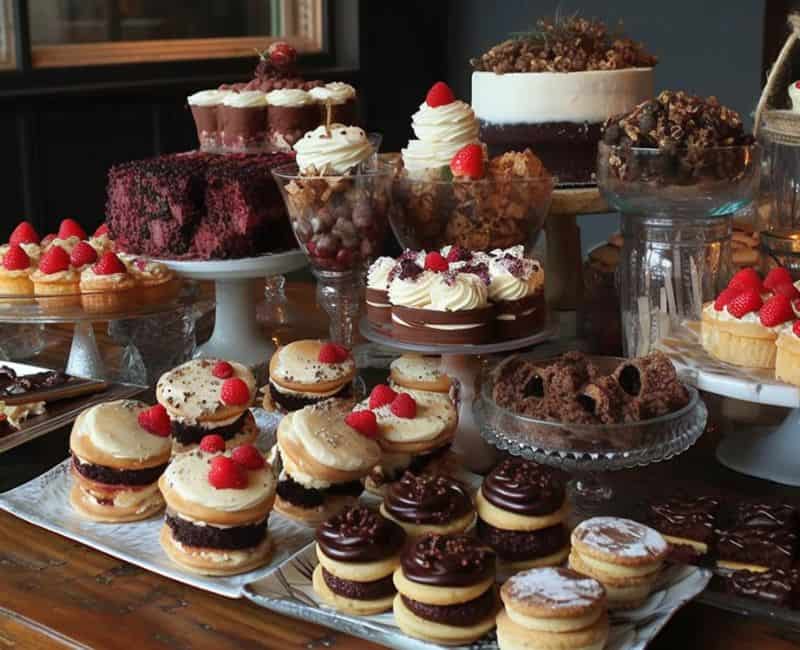 Consider having a DIY dessert bar where guests can decorate their own cupcakes or assemble their own ice cream sundaes. This delectable attraction will satisfy everyone's sweet tooth and provide a delightful end to your graduation celebration.
Candy Buffet
Creating a candy buffet is a colorful and whimsical addition to your graduation party. Purchase or gather a variety of candies in your school colors or choose a mix of candies that reflect your theme.
Arrange the different candies in glass containers or clear jars, labeling each one with cute signage. Provide scoops or tongs for guests to serve themselves and offer small bags or containers for them to fill with their favorite treats.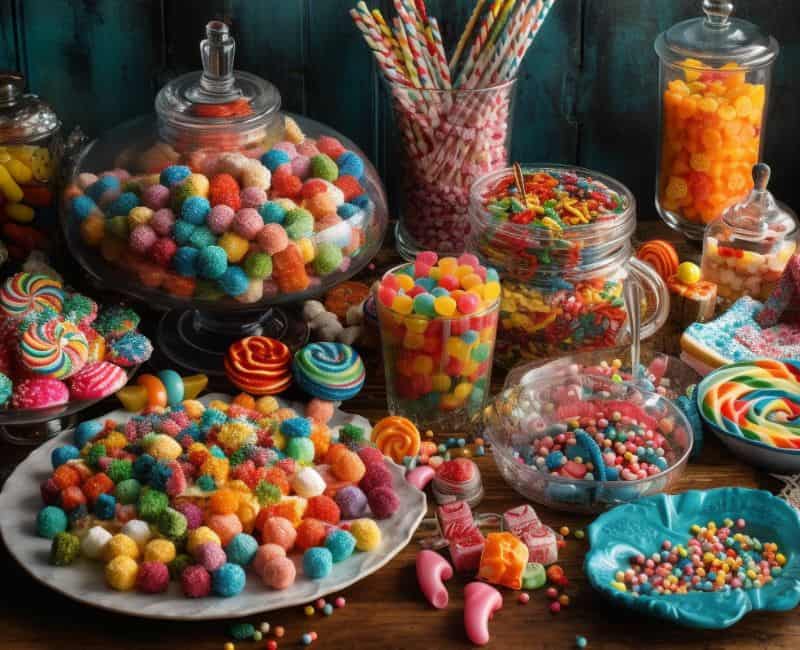 A candy buffet not only adds a vibrant and interactive element to your graduation party but also doubles as a sweet party favor for guests to take home.
Interactive Entertainment
DIY Photo Booth Graduation Parties
Setting up a DIY photo booth at your graduation party will provide endless fun and serve as a lasting memory for you and your guests. Create a designated area with a photo backdrop like this one that complements your theme or use a blank wall decorated with balloons or streamers.
Hang props such as silly hats, fake mustaches, or oversized sunglasses for guests to use in their photos. Provide a digital camera or a smartphone with a tripod for guests to take their own pictures.
Include a chalkboard or whiteboard where guests can write personalized messages or congratulations for you. This interactive entertainment will create laughter and capture memories of this important milestone that you and your guests can cherish.
Karaoke
Karaoke is a crowd-pleasing activity that encourages guests to let loose and show off their singing skills. Rent or borrow a karaoke machine, or use a smartphone or tablet with a karaoke app and a speaker.
Set up a stage area with a microphone and allow guests to take turns singing their favorite songs. Provide a selection of popular hits from various genres and eras to appeal to a wide range of musical tastes.
Encourage guests to form duets or groups for added entertainment value. Karaoke will create a lively and engaging atmosphere at your graduation party, ensuring that everyone has a blast.
Casino Night
Hosting a casino night at your graduation party will add a touch of glamour and excitement to the celebration. Rent or purchase casino equipment such as roulette wheels, poker tables, and blackjack sets.
Provide guests with fake money or poker chips to use as currency. Hire professional dealers or assign friends to be the dealers for the night. Offer a variety of classic casino games and even organize a friendly poker tournament.
Provide prizes or raffle off small items to create a sense of competition and reward. A casino night will transport your guests to a Las Vegas-style atmosphere and provide an evening of entertainment and friendly gambling.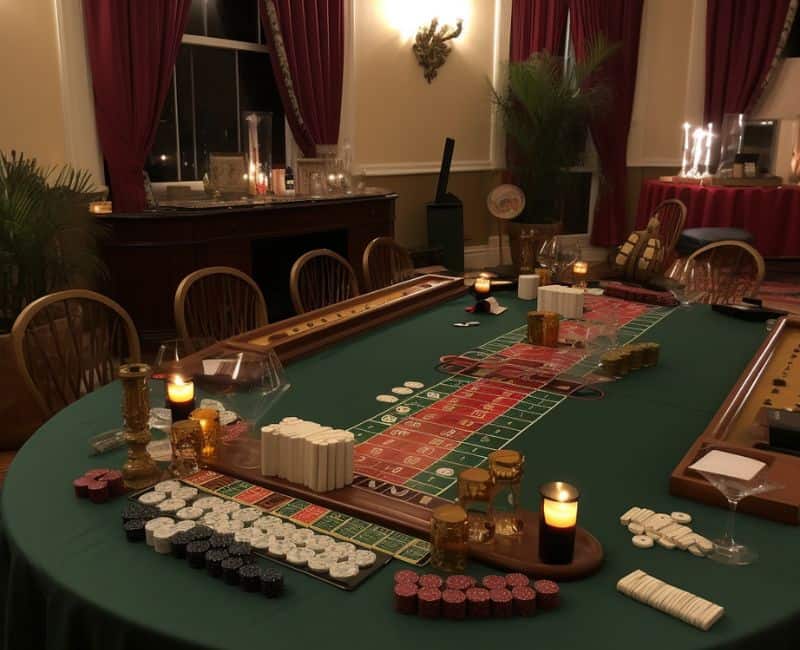 Outdoor Games
Setting up outdoor games at your backyard graduation party will keep everyone active and entertained. Provide a variety of games such as cornhole, ladder toss, or giant Jenga for guests to enjoy.
If space allows, set up a volleyball or badminton net for some friendly competition. Provide frisbees, soccer balls, or footballs for guests to play with. Consider organizing tournaments or friendly matches to add excitement to the games.
Outdoor party games are a great way to get everyone involved and ensure that your graduation party is filled with laughter and fun.
Surprise Performances
Flash Mob
Organizing a flash mob is an incredibly memorable and surprising way to entertain your guests at your graduation party. Enlist the help of friends or hire professional dancers to perform a choreographed routine.
Choose a popular and energetic song that will get everyone's attention. Practice the routine in secret and coordinate the surprise performance during a specific moment of the party.
The sudden burst of music and synchronized dance moves will undoubtedly leave your guests in awe and create an unforgettable memory.
Fireworks Show
If you have access to a suitable outdoor venue and are looking to create a grand finale for your graduation party, a fireworks show is an extraordinary option.
Check local regulations and permits required for setting off fireworks and hire a professional fireworks display company.
Coordinate with the company to design a bespoke fireworks show that includes various colors, patterns, and effects. Inform your guests of the surprise, but keep the timing a secret to build anticipation.
The stunning display of fireworks will light up the night sky and provide a magical ending to your graduation celebration.
Live Band Performance
Hiring a live band to perform at your graduation party will bring a vibrant and energetic atmosphere to the event. Choose a band that plays music genres or songs that you and your guests love.
Coordinate with the band to create a playlist that includes popular hits or your favorite tunes. Arrange a suitable stage area or performance space for the band to set up their equipment.
Allocate time for live performances throughout the party, or even plan a surprise performance where you join the band on stage. A live band will electrify your graduation party and keep the dance floor packed all night long.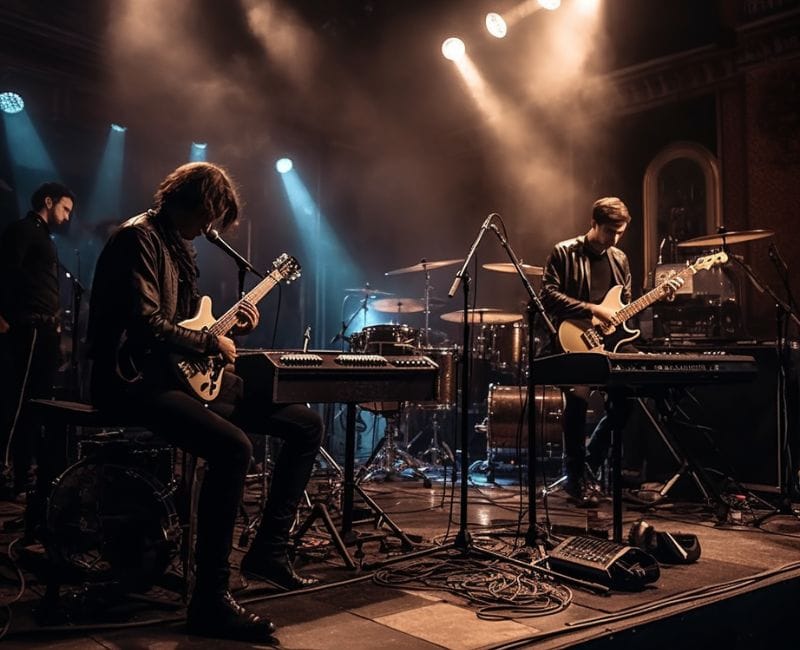 Personalized Party Favors
Customized T-shirts
Creating customized t-shirts as party favors is a fun and practical way to commemorate your graduation. Design a unique t-shirt graphic that incorporates your name, graduation year, and any other personalized elements like your school logo or a quote that holds special meaning to you.
Order the t-shirts in bulk and distribute them to your guests upon arrival or display them on a dedicated table for guests to choose their size.
Providing personalized t-shirts will not only serve as a thoughtful gift, but also create a sense of unity and camaraderie among your guests.
Graduation Caps or Diploma Cookies
Baking and decorating graduation caps or diploma-shaped cookies is a delicious and creative party favor idea. Use a graduation cap or diploma-shaped cookie cutter to create uniform cookies.
Decorate the cookies with frosting or icing in your school colors or use edible markers to personalize them with guests' names or graduation messages. Package the cookies in clear cellophane bags or small gift boxes tied with ribbons in your school colors.
These sweet treats will make for beautiful and tasty party favors that your guests can enjoy during or after the celebration.
College Graduation 

Photo Keychains
Providing personalized photo keychains as party favors allows your guests to take home a memorable keepsake. Choose a photo of yourself, friends, or a group photo from your time in college.
Print the photos and purchase clear keychain holders or frames that fit them. Insert the photos into the keychain holders and attach keyrings to complete the favors. If you're pressed for time, these photo keychains are very popular.
You can even add a small tag with a heartfelt message or a thank you note for attending your graduation party.
Photo keychains are a practical and sentimental gift that your guests will cherish for years to come.
Custom Mini Champagne Bottles
Toasting to your achievements with custom mini champagne bottles as party favors is a stylish and celebratory gesture. Order mini champagne bottles with customized labels that feature your name, graduation year, and a special message.
Choose a high-quality champagne or sparkling wine and have the labels professionally applied. Display the mini champagne bottles on a decorated table or in an ice bucket for guests to take as they leave.
Personalized mini champagne bottles will add a touch of sophistication and luxury to your graduation party while also allowing your guests to take home a small piece of the celebration.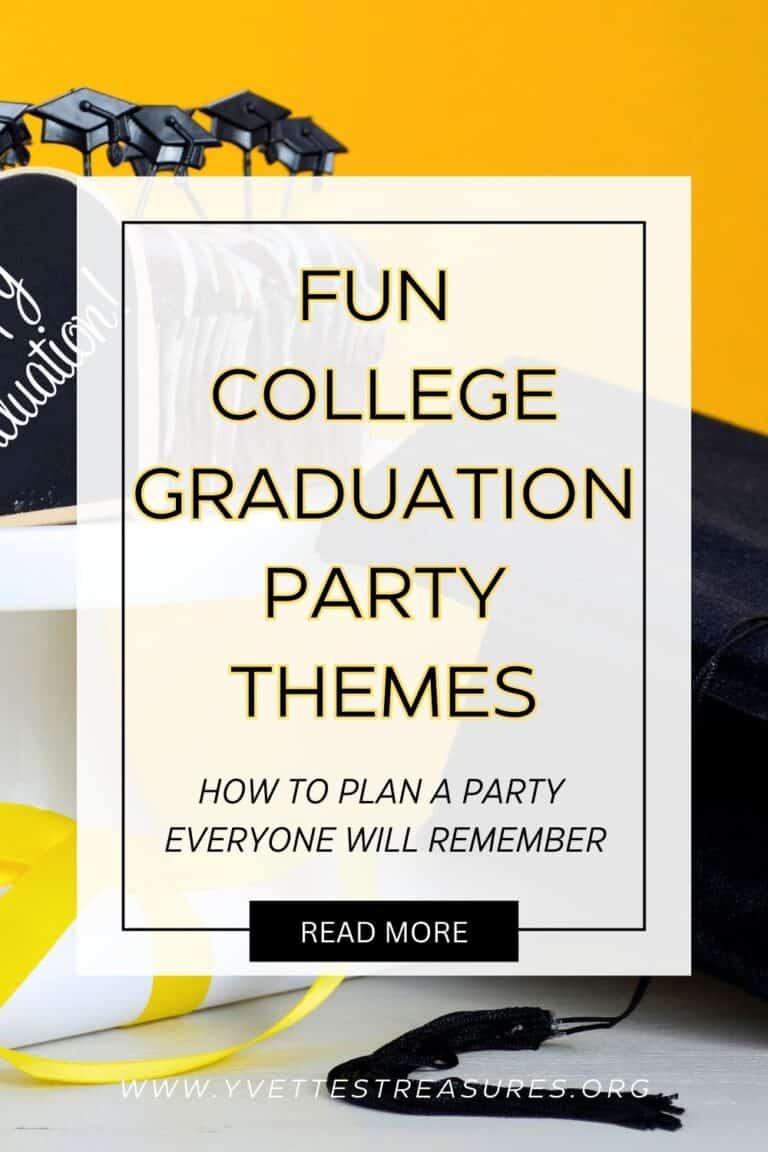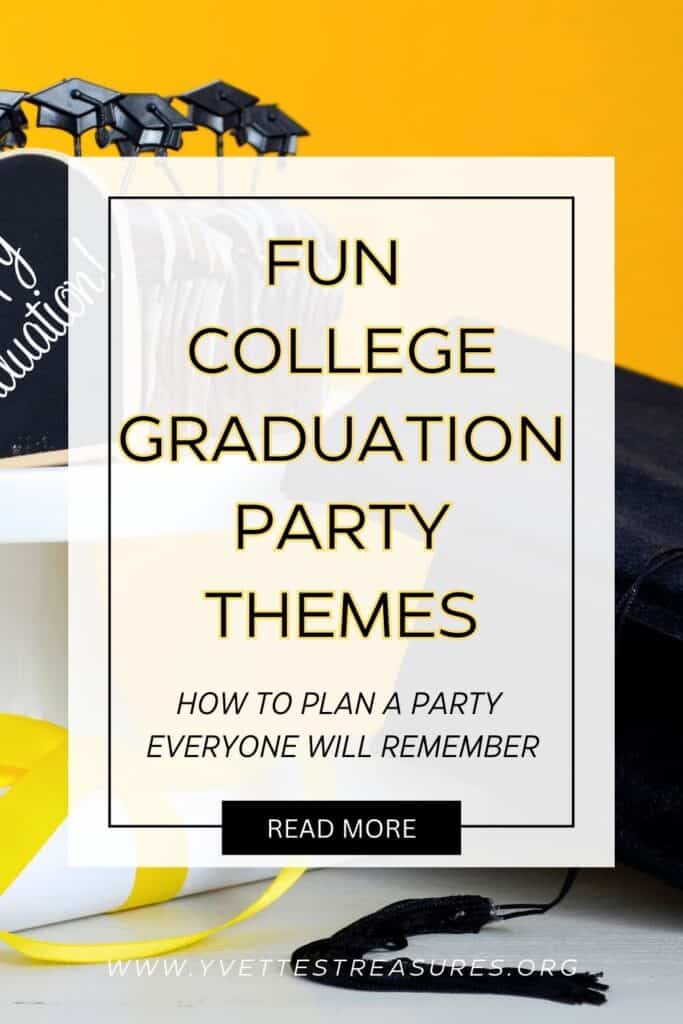 Guest Book and Memories
Polaroid Guestbook
Creating a Polaroid guestbook is a unique and interactive way to capture memories and well wishes from your guests. Set up a designated area with a table, a Polaroid camera, a marker, and one of these beautiful blank scrapbooks or photo album.
Encourage your guests to take a photo of themselves or with you during the party and attach it to a page in the scrapbook. Invite them to write a heartfelt message or share a favorite memory next to their photo.
This guestbook will serve as a tangible keepsake that you can look back on for years to come, showcasing the love and support from your friends and family.
Memory Jar
A memory jar is a sentimental and heartwarming way to collect memories and advice from your loved ones at your graduation party. I started one years ago and now use them for many special occasions.
Provide small notepads or colorful paper strips along with pens or markers for guests to write down their messages.
Decorate a large glass jar or container with ribbons, stickers, or embellishments, and place it on a prominent table. Encourage guests to write down their favorite memories of you or share words of wisdom for your future.
After the party, seal the jar and keep it as a cherished memento of your graduation celebration.
DIY Scrapbook For College Graduation Party Themes
Creating a DIY scrapbook is a personal and creative way to document your college journey and celebrate your graduation. Start by collecting photos, ticket stubs, and other memorabilia from your time in college.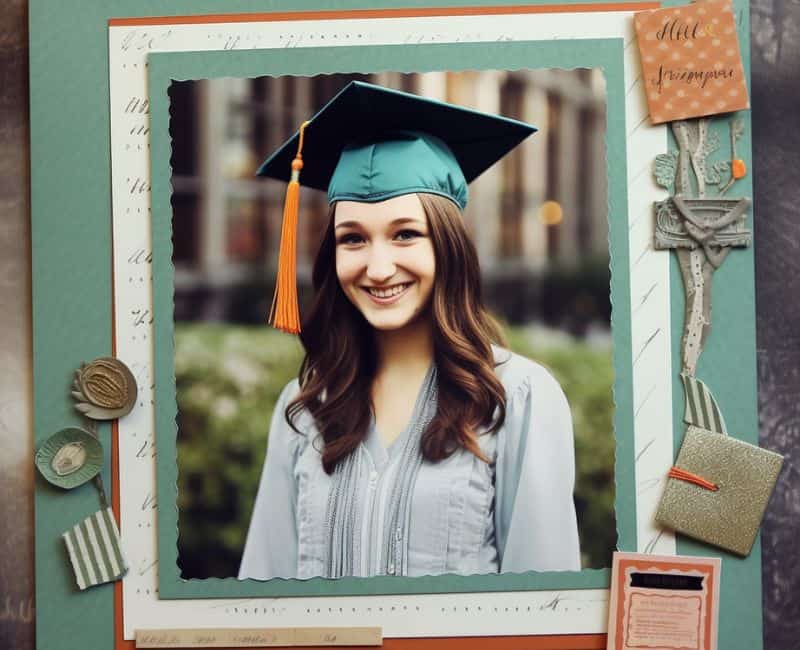 Purchase a blank scrapbook or create your own by binding together colorful paper and cardstock. Arrange the photos and memorabilia on each page, adding captions or handwritten notes to accompany them.
Decorate the pages with stickers, washi tape, or other embellishments that reflect your personality. This DIY scrapbook will serve as a lifelong treasure that reminds you of your college experiences and the joyous celebration of your graduation.
Music and Playlist
Graduation Song Playlist
Creating a graduation song playlist will set the tone for your celebration and evoke nostalgic and uplifting emotions. Include songs that hold special meaning to you and your friends throughout your college journey.
Choose tracks that express sentiments of achievement, friendship, and looking toward the future. Consider including popular graduation-themed songs such as "Good Riddance (Time of Your Life)" by Green Day or "I Will Remember You" by Sarah McLachlan.
Make sure to include a mix of genres and eras to cater to diverse musical tastes. This playlist will provide the perfect backdrop for your graduation party, creating a harmonious and joyful atmosphere.
DJ or Live Band
Hiring a DJ or booking a live band for your graduation party will ensure the music keeps flowing and the dance floor stays packed throughout the night.
Collaborate with the DJ or band to create a playlist that includes your favorite songs and hits that will appeal to your guests.
Provide a mix of genres and tempos to cater to different musical preferences and keep the party energy high. If you have any special requests or specific songs that you want to be played, communicate them in advance to the DJ or band.
The music provided by a DJ or live band will elevate your graduation party and create an unforgettable soundtrack for the celebration.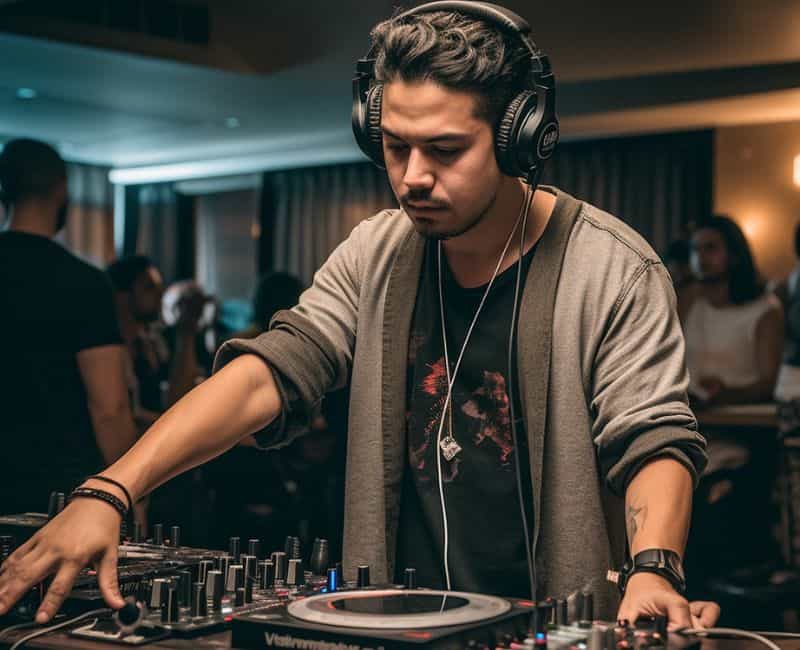 Surprise Serenade
Planning a surprise serenade for your guests will add a personal and emotional touch to your graduation party. Coordinate with a talented friend, family member, or even a local musician to surprise your guests with a live performance.
Choose a song that holds special meaning to you or is significant in your academic journey. Whether it's a heartfelt ballad or an upbeat dance number, have the surprise performer take the stage and serenade your guests with their musical talent.
This surprise serenade will create a magical moment and leave a lasting impression on everyone in attendance.
At the end of the day, your college graduation party should be a reflection of your achievements and a celebration of your journey thus far.
Whether you choose to host an outdoor venue, opt for an indoor location, or explore themed party ideas, personalizing the decoration, entertainment, food, and favors will make your graduation party truly memorable.
From DIY decorations to surprise performances, the options for college graduation party themes are endless. Remember to capture memories through a guestbook, photos, or a scrapbook and curate a playlist that sets the mood for the celebration.
Your graduation party is a joyous occasion to share with loved ones, so make it a reflection of your unique personality and a celebration to remember.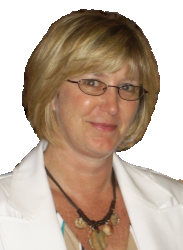 Latest posts by Yvette's Treasures
(see all)
Summary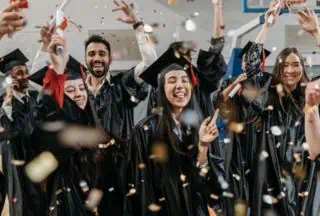 Article Name
Best College Graduation Party Themes For A Fun Time
Description
Looking for college graduation party ideas? This article has unique themes and DIY decorations to make your celebration unforgettable!
Author