This post may contain affiliate links. I may receive commissions for purchases made through these links with no extra cost to you. See full disclosure.
Last Updated on October 21, 2023 by Yvette's Treasures
Pool Pawties: Organizing A Fun Dog Friendly Pool Party
Are you a dog lover looking for a fun and unique way to celebrate your furry friend's special day or just want to throw a paw-some summer party? Look no further than a pool pawty! In recent years, pool pawties have become a popular trend among dog owners, providing a fun and safe way to beat the heat and have a blast with your four-legged friends.
What are pool pawties, you ask? Simply put, they are pool parties for dogs! These events are designed to provide a safe and enjoyable swimming experience for your pups, complete with games, treats, and decorations.
Whether you're celebrating a birthday, or having a special celebration, or just want to have some fun in the sun with your furry friend, a pool pawty is a great way to do it.
Planning a pool pawty can be a lot of work, but with the right preparation, attention to detail, and party packages it can be a memorable and enjoyable experience for everyone involved.
From selecting the perfect location to choosing the right games and activities, there are plenty of factors to consider when organizing a pool pawty. But don't worry, we've got you covered! Read on to learn more about how to plan the perfect pool pawty for your furry friend.
Key Takeaways  For A Dog Friendly Pool Party
Pool pawties are a fun and unique way to celebrate your furry friend's special day or just have a splashing good time in the summer heat.
These events provide a safe and enjoyable swimming experience for your pups, complete with games, treats, and decorations.
Planning a pool pawty requires careful consideration of factors such as location, games and activities, and safety measures.
What Are Pool Pawties
Are you ready to have some fun in the sun with your furry friend? Look no further than a pool pawty! In 2023, pool parties are going to the dogs and pet owners are planning to go all out for their pets' next outdoor pool party.
A pool pawty is a party that is specifically designed for pets, particularly dogs, to enjoy a refreshing swim in the pool during the hot summer months. These parties are typically held in your own backyards that have a pool, but can also take place at pet-friendly public pools or a dog park.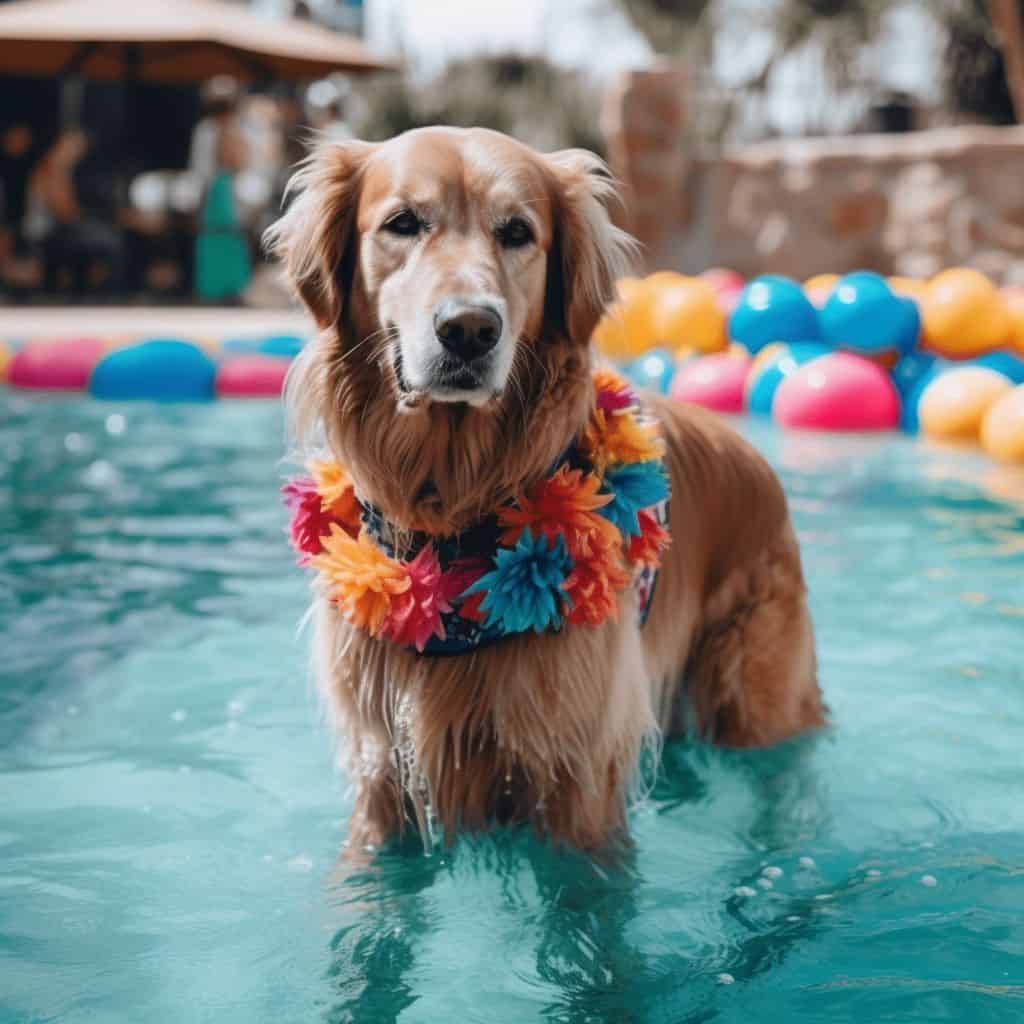 At a pool pawty, you can expect to see dogs of all shapes and sizes enjoying the water, playing games, and socializing with other dogs. Pet owners often go the extra mile to make these parties memorable by providing party favors, decorations, and even special treats for their furry friends.
Pool pawties are not just for dogs, but for all pets who enjoy swimming. Cats, rabbits, and even turtles can join in on the fun. However, it's important to make sure that your pet is comfortable around water and is able to swim before bringing them to a pool pawty.
So, get ready to make a splash and have a paw-some time at your next pool pawty in 2023!
Planning a Pool Pawtie
Are you excited about throwing a pool pawtie for your furry friend this summer? Planning a successful pool pawtie requires some careful preparation, so let's get started!
Choose a Dog-Friendly Venue
First and foremost, you need to find a dog-friendly venue for your pool pawtie. Make sure the venue has a pool that is safe for dogs to swim in. Some venues may require proof of vaccinations or some additional information for all dogs attending the pawtie, so make sure to check beforehand.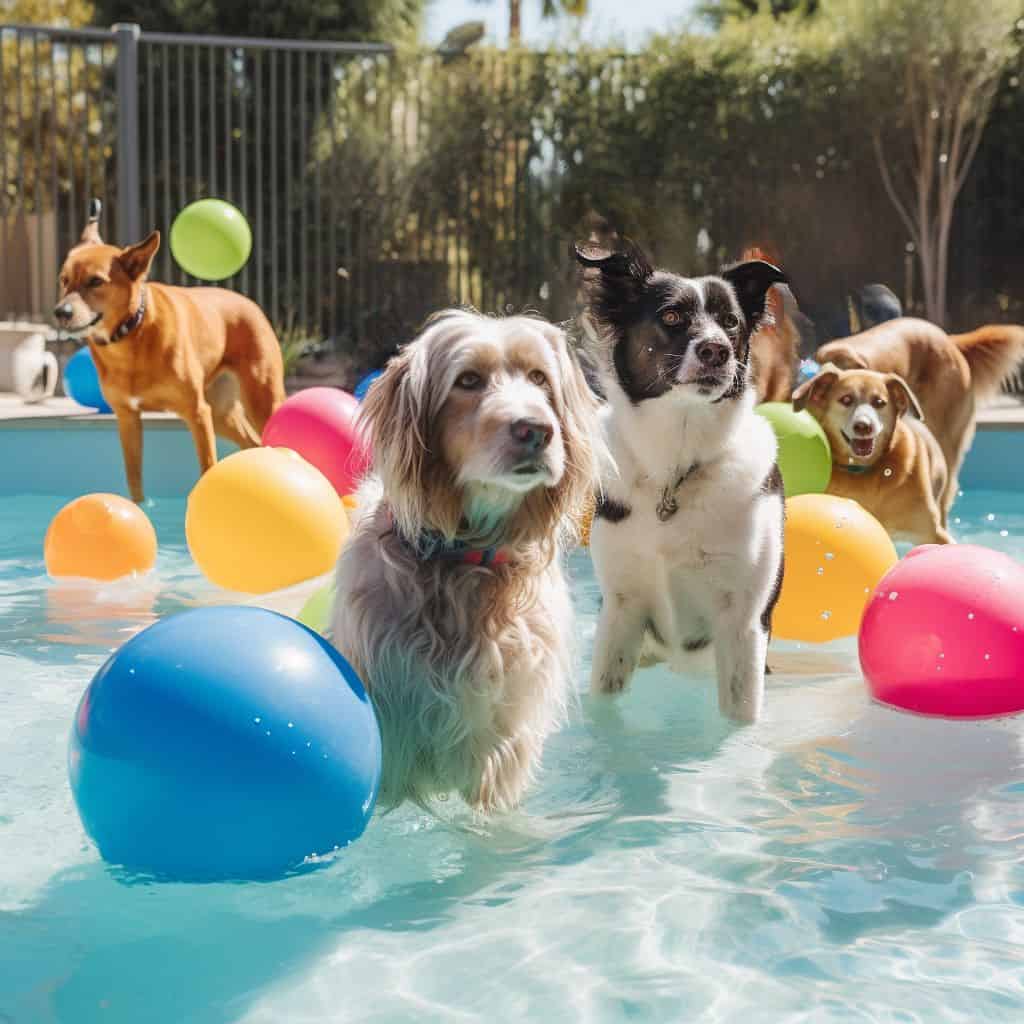 Send Out Invitations
Once you have the venue sorted, it's time to send out invitations to all your dog-loving friends and their furry companions. You can create fun and playful invitations that match the pool pawtie theme. Don't forget to include important details like the party date, time, and location of the special event. Here's a great invitation to get you started.
Decorations
Decorations can add a fun and playful touch to your pool pawtie. You can use pool floats, beach balls, and other summer-themed decorations to create a festive atmosphere. You can even create a photo booth area with fun props for your furry friends to pose with.
CHECK PRICE
CHECK PRICE
CHECK PRICE
Food and Drinks
No pool pawtie is complete without some delicious food and drinks. Make sure to have plenty of water bowls with gallons of water available throughout the venue to keep your furry friends hydrated. You can also serve dog-friendly snacks like frozen treats or homemade dog biscuits.
Activities
Keep your furry friends entertained with fun activities like a game of fetch, a doggy obstacle course, or a diving competition. You can also set up a kiddie pool or sprinkler area for the dogs to play in.
With these tips, you're well on your way to planning a successful pool pawtie for your furry friend. Just remember to prioritize safety and make sure all dogs attending the pawtie are well-behaved and under control.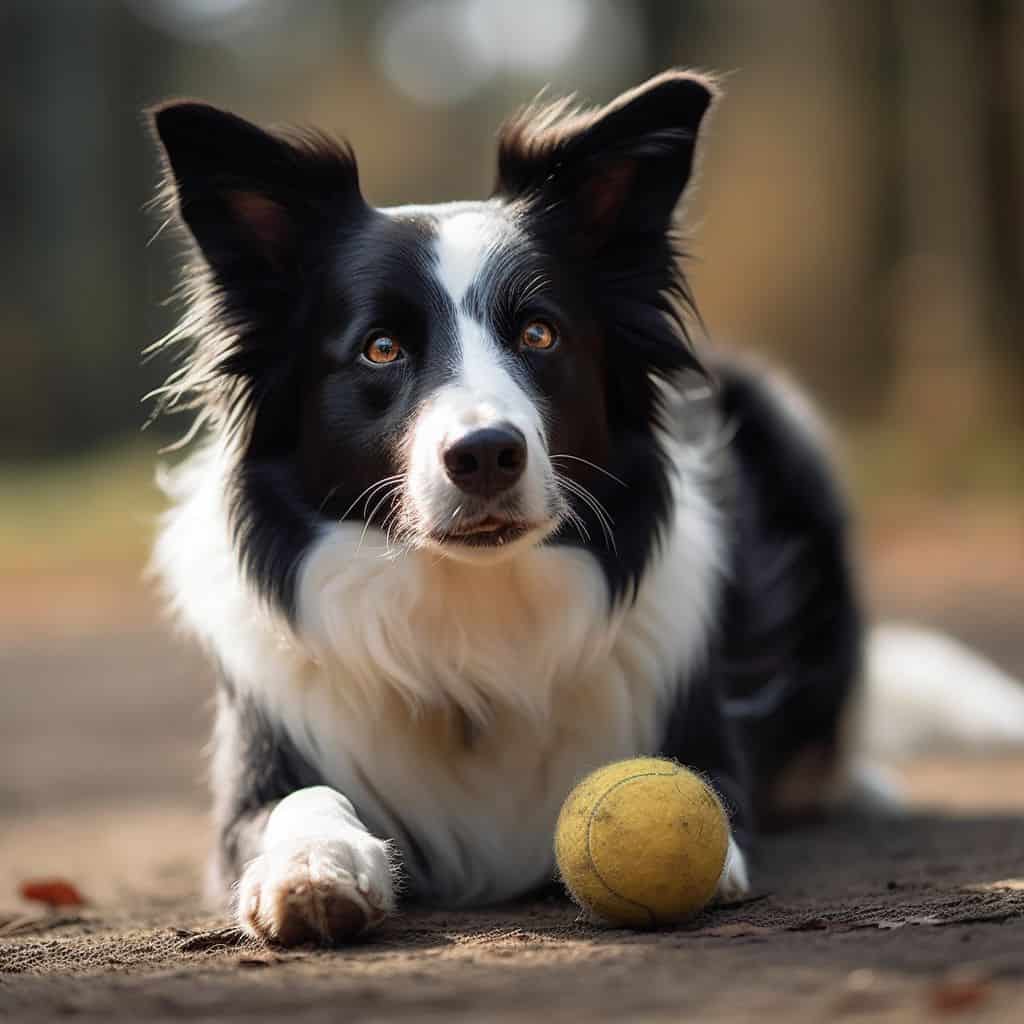 Safety Measures
When it comes to hosting a pool pawty, safety should be your top priority. You want your furry friends to have a fun and safe time in the water. Here are some safety measures you should take to ensure everyone stays safe:
Pool Safety
Make sure your pool is safe for dogs. You can install a pool fence to keep your furry friends from accidentally falling in. You can also use a pool cover to keep the water clean and prevent your pets from jumping in when you're not around.
If you have an above-ground pool, make sure your furry friends can't climb up the ladder and get into the pool.
Pet-Friendly Area
Create a pet-friendly area around the pool. Make sure there are plenty of shady spots for your furry friends to rest and cool off. You can also provide water bowls and toys for your pets to play with. Keep the area clean and free of debris to prevent your pets from getting injured.
Supervision
Always supervise your furry friends when they're in the water. Dogs can get tired easily, so make sure they take breaks and rest when needed. Never leave your pets unattended in the pool, even for a few minutes.
Safe Play
Encourage safe play in the pool. Make sure your furry friends are comfortable in the water before letting them swim. Avoid throwing toys or balls that can be easily swallowed or cause injury. Provide safe toys, such as floating toys or chew toys, for your pets to play with.
Hydration
Make sure your furry friends stay hydrated. Provide plenty of fresh water for your pets to drink. Keep water bowls in shaded areas to prevent the water from getting too hot. Encourage your pets to take breaks and rest in the shade when needed.
By following these safety measures, you can ensure that your pool pawty is a fun and safe experience for everyone.
Fun Games and Activities
If you're hosting a Pool Pawty, you'll want to have plenty of fun games and activities for your furry friends to enjoy. Here are a few ideas to get you started:
Fetch and Tennis Balls
One classic game that dogs love is fetch. Bring along some tennis balls, and watch as your pooch jumps in the pool to retrieve them. You can even make it a competition by timing each dog to see who can retrieve the ball the fastest.
Obstacle Course
Create an obstacle course using pool noodles, hula hoops, and other pool toys. Your dogs will love running through the course and jumping over obstacles. You can even time them to see who can complete the course the fastest.
Swimming Race
If your dogs love to swim, why not have a swimming race? Line up your furry friends at one end of the pool, and have them swim to the other end. The first one to touch the wall wins! You can even have heats to determine the ultimate swimming champion.
Remember to always supervise your dogs while they are in the pool, and make sure they are comfortable with the games and activities you have planned. With these fun games and activities, your Pool Pawty is sure to be a hit!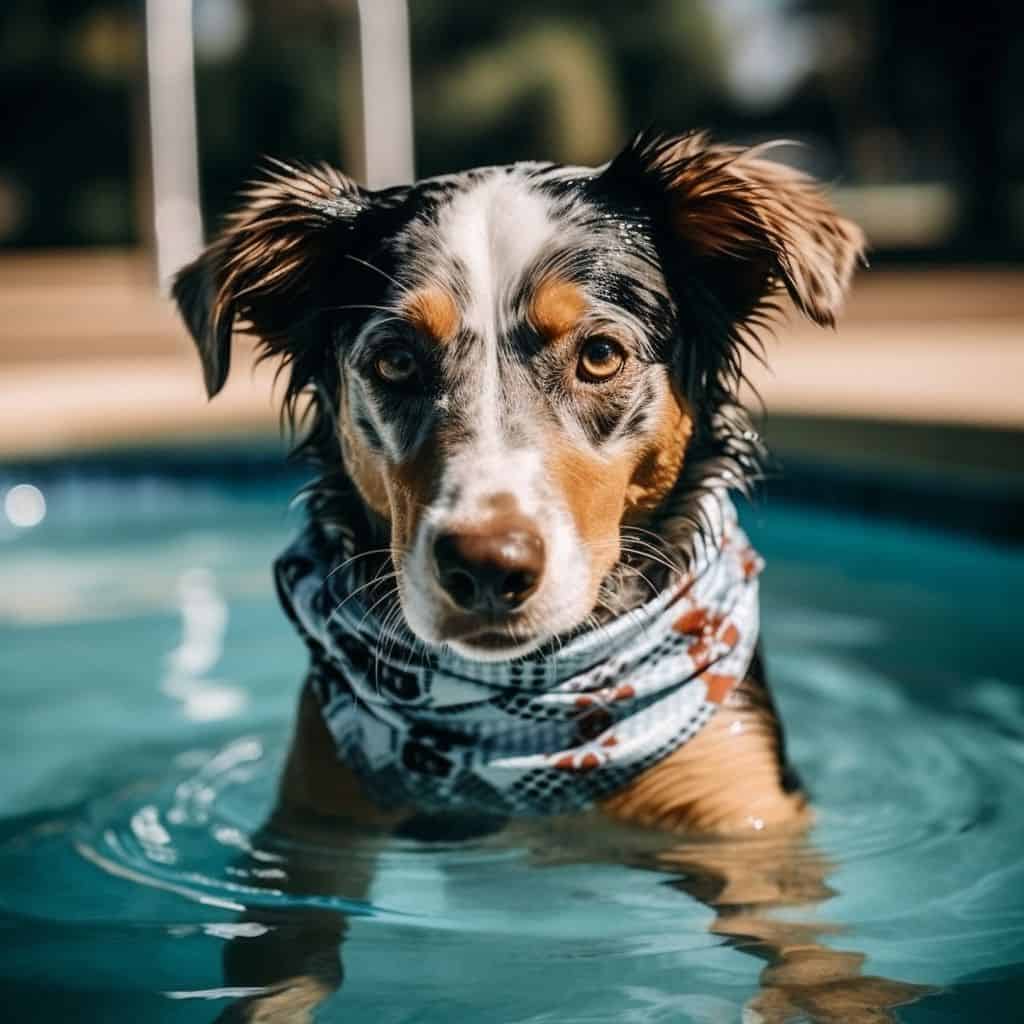 Food and Refreshments
No pool party is complete without delicious food and refreshing drinks to keep you and your furry friends energized and hydrated. Here are some ideas for dog-friendly snacks and drinks that will make your Pool Pawty a hit:
Snacks
Frozen Dog Treats: Freeze some bone broth or chicken broth in ice cube trays for a refreshing treat that your dog will love. You can also mix in some chopped veggies or fruit for added nutrition and flavor.
Fruit Kabobs: Thread pieces of dog-safe fruit like watermelon, cantaloupe, and banana onto skewers for a colorful and tasty snack.
Peanut Butter Balls: Mix together peanut butter, oats, and honey, and roll into bite-sized balls. Freeze them for a cool and tasty treat.
Cheese Straws: Make some easy cheese straws using this recipe. These hand-held snacks are perfect for easy mingling at the pool.
Drinks
Fruit-Infused Water: Add slices of dog-safe fruit like strawberries, blueberries, and oranges to a pitcher of water for a refreshing and hydrating drink.
Coconut Water: Coconut water is a natural electrolyte-rich drink that can help keep your dog hydrated. Just make sure to choose unsweetened and unflavored varieties.
Bone Broth: Bone broth is not only delicious, but it's also packed with nutrients and can help keep your dog hydrated. You can make your own or purchase pre-made varieties.
Puppuccino: Many coffee shops offer a "puppuccino" which is a small cup of whipped cream that your dog can enjoy as a special treat.
Remember to always provide plenty of fresh water for your furry friends to drink throughout the day. With these tasty snacks and refreshing drinks, your Pool Pawty is sure to be a hit.
Decorating for the Pawtie
You've decided to throw a pool party for your furry friends and now it's time to start decorating for the pawtie! With a little creativity and some DIY spirit, you can turn your backyard into a pup paradise.
First things first, start with a color scheme. Bright and bold colors like turquoise, lime green, and hot pink are perfect for a summer pawtie. Use these colors for your tablecloths, banners, and balloons to create a cohesive look.
Next, add some pool-themed decorations. Inflatable pool toys like flamingos, donuts, and beach balls are not only fun for the pups to play with, but they also make great decorations. You can also hang up a pool noodle garland or create a DIY photo booth with pool floats and beach towels.
Don't forget about the food and drinks! Set up a table with bowls of water and plenty of treats for the pups to snack on. You can also create a fun drink station for the humans with colorful cups and straws.
Finally, add some finishing touches with personalized touches. Create a welcome sign with your pup's name or hang up pictures of all the furry guests. You can also create custom bandanas or party hats for the pups to wear.
With these decorating tips, your pool pawtie is sure to be a hit with all your furry friends.
Fashion at Pool Pawties
You want to look your best at a pool pawty, but you also want to be comfortable and practical. Here are some tips to help you nail the perfect pool pawty outfit:
For Humans:
Opt for natural fabrics like cotton or linen that can handle the heat and humidity.
Choose light colors and patterns that reflect the sun and keep you cool.
Wear a swimsuit that makes you feel confident and comfortable, whether it's a classic one-piece or a trendy bikini.
Accessorize with sunglasses, a wide-brimmed hat, and waterproof sandals or slides.
Bring a cover-up or sundress for when you're out of the water.
For Dogs:
Consider a stylish and functional

dog life jacket

to keep your furry friend safe in the water.
Choose a lightweight and breathable bandana or collar to keep your dog cool and fashionable.
Protect your dog's paws with

waterproof booties or paw wax

.
Bring a towel and brush to dry and groom your dog after swimming.
CHECK PRICE
CHECK PRICE
CHECK PRICE
Overall:
Coordinate your outfit with your dog's accessories for a fun and festive look.
Pack a bag with sunscreen, water, snacks, and toys for you and your dog.
Have fun and don't be afraid to show off your fashion sense at the pool pawty!
Capturing the Moments
One of the best things about Pool Pawties is capturing all the fun moments with your furry friends. Photography is a great way to preserve those memories and look back on all the good times you had together. Here are some tips to help you capture the perfect shots at your next Pool Pawty.
Get the Right Equipment
To take great photos, you need the right equipment. Make sure you have a camera that can handle outdoor lighting and is waterproof. If you're using your phone, consider getting a waterproof case. You'll also want to bring extra batteries or a charger, just in case.
Find the Best Angle
When taking photos, consider the angle you're shooting from. Get down to your pet's level to capture their perspective. You can also experiment with different angles and distances to get unique shots. Don't be afraid to get creative and try new things.
Capture the Action
Pool Pawties are all about having fun, so make sure you capture the action. Take photos of your pets jumping into the pool, playing with toys, and interacting with each other. You can also take candid shots of your pets lounging in the sun or taking a break from all the excitement.
Edit and Share
After the Pool Pawty, take some time to edit your photos. Crop, adjust the brightness and contrast, and remove any unwanted objects. Once you're happy with your photos, share them with your friends and family. You can post them on social media or create a photo album to look back on later.
Capturing the moments at your Pool Pawty is a great way to remember all the fun you had with your furry friends. With the right equipment, angle, and action shots, you can create lasting memories that you'll cherish for years to come.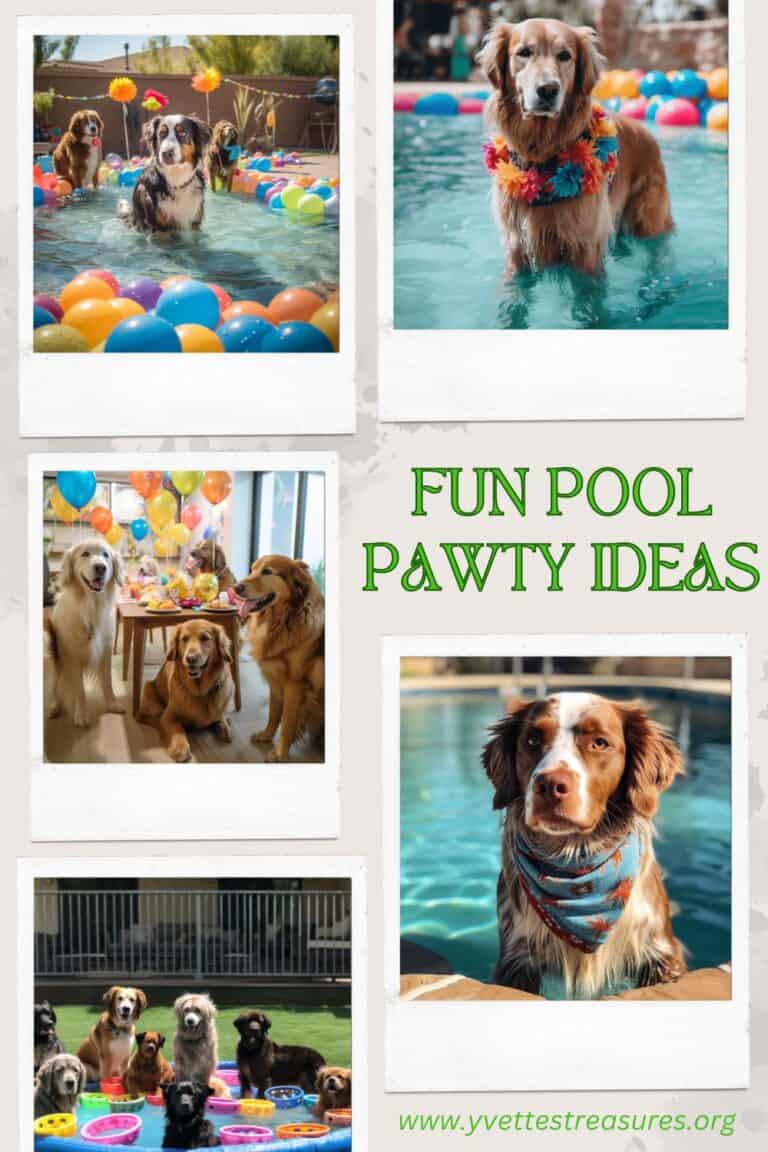 Interesting Data on Pool Pawties
Are you ready to dive into the world of Pool Pawties? In 2023, it's all about throwing the ultimate pool party for your furry friends. But what does the data say about this trend?
According to Pinterest's 2023 Trend Predictions report, Gen X and Baby Boomers are turning their attention to their fur babies and substituting kid-oriented gatherings with Pool Pawties.
In fact, Pinterest predicts that in 2023, pool parties will be for the dogs. Dogs diving, puppers paddling, and barking belly flops are just some of the fun activities you can expect to see at these events.
Pinterest also reports that searches for "pool pawties" have increased by over 1,000% in the past year, making it one of the top trends for 2023. Additionally, searches for DIY dog areas in backyards have increased by 490%, while searches for DIY dog pools have increased by 85%.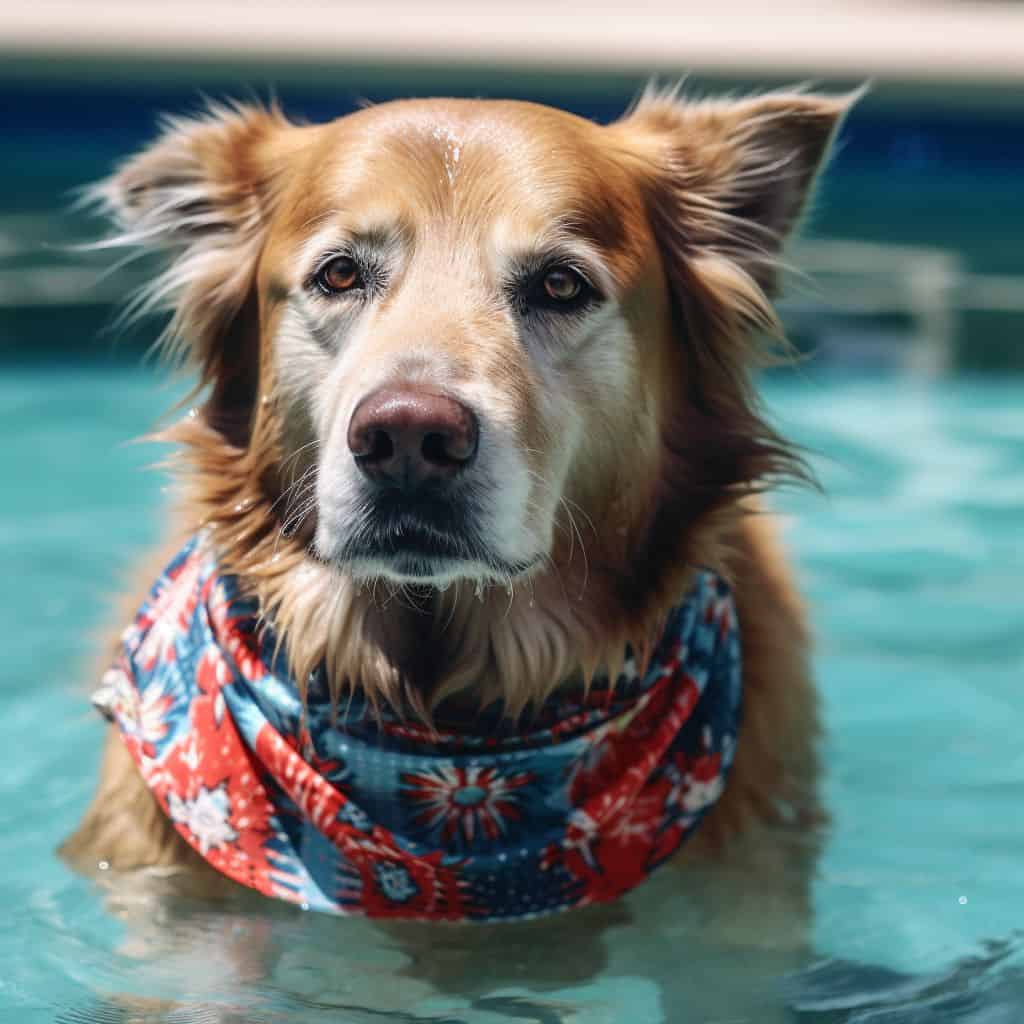 But it's not just about the fun and games. Pool Pawties can also be a great way to socialize your furry friend and provide them with exercise. Swimming is a low-impact activity that can help improve their cardiovascular health and muscle strength. Plus, it's a great way to beat the heat during those hot summer months.
So, whether you're planning a birthday party for your pup or just want to have a fun day in the sun with your furry friend, Pool Pawties are the way to go. Get ready to make a splash and create memories that will last a lifetime.
🥳 More Fun Party Ideas You Might Enjoy!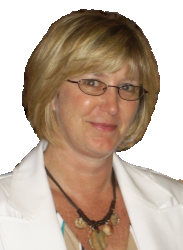 Latest posts by Yvette's Treasures
(see all)
Summary
Article Name
Pool Pawties: The Best Guide to Throwing a Dog Friendly Pool Party
Description
Are you a dog lover looking for a fun and unique way to celebrate your furry friend's special day or just want to throw a paw-some summer party? Look no further than a pool pawty!
Author