This post may contain affiliate links. I may receive commissions for purchases made through these links with no extra cost to you. See full disclosure.
Celebrate With These Gift Ideas For Quinceañera
Gift giving is an important part of Quinceanera celebrations. It is an opportunity to show appreciation and love for the young woman who is celebrating her 15th birthday. Finding the perfect gift can be challenging, but with the right guidance, it can be a momentous occasion. Here we will explore some gift ideas for Quinceanera celebrations.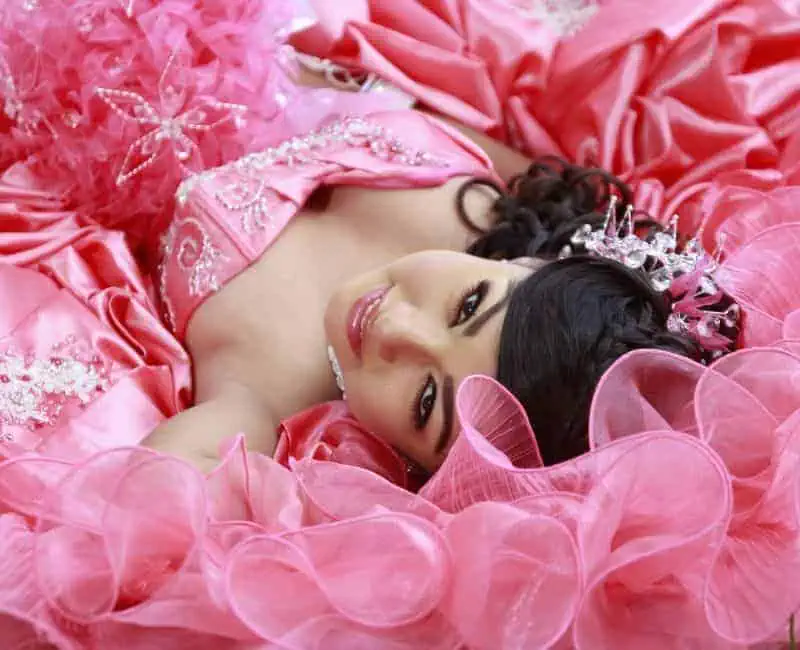 When choosing an appropriate gift for a Quinceanera celebration, it is essential to consider the personality and interests of the young woman.
It is also important to consider the significance of the occasion and choose a gift that will be cherished and remembered for years to come.
One critical thing to consider when choosing a gift for a Quinceanera celebration is the cultural significance of the event.
The Quinceanera celebration is a traditional coming-of-age ceremony for Latina girls, and the gifts should reflect this cultural significance.
Another important factor to consider is the practicality of the gift. A gift that can be used in everyday life or has sentimental value is often the best choice.
Traditional Quinceañera Gifts
Traditional Quinceañera gifts carry a spiritual essence. The roots of the Quinceañera ceremony trace back to the Aztec and Mayan cultures, marking a young girl's symbolic transition into womanhood.
It signifies her readiness for marriage, motherhood, and the roles of a mature woman.
The customary gifts bestowed by parents and godparents during a Quinceañera each symbolize a connection to the young woman's faith.
Some of the more typical religious gifts would include a tiara, a bible, a cross, a scepter and a rosary.
Best Gift Ideas For Quinceañera
If you're looking for the best Quinceanera gifts, you've come to the right place. We've put together a list of the best gift ideas that will make her special day even more memorable.
From traditional gifts to modern options, there's something for every taste and budget. Take a look at our top picks and find the perfect present for the Quinceañera in your life.
1.Teen Girl Birthday Gift Basket
Spoil your teenage daughter, stepdaughter, granddaughter, or niece with the ultimate teen girl gift box! Packed with all the delights that resonate with teen girls, from body lotion and bath bombs to jewelry and more. It's a wonderful gesture to express your love on any special occasion.
2.Personalized Rosary Beads
Crafted with care, these handmade rosary beads feature a delicate blend of white and pink, adorned with premium European pearls and crystals.
Personalized with a name, the subtle and sweet pink hue adds a special touch. Choose from Baptism, First Communion, Confirmation, or other medals to accompany this exquisite piece.
3.Ribbonbonbox Flower Money Cake
Indulge in the whimsical world of celebrations with a Ribbonbonbox Flower Money Cake! It's not your ordinary cake, it's a sweet surprise loaded with vibrant blooms and hidden treasures.
Unwrap layers of joy, and discover the delightful fusion of flowers and cash – the ultimate party treat that's as fun to receive as it is to devour.
Let the festivities bloom with this unique, money-filled confection that adds a dash of excitement to any occasion!
4.Custom Tiara
This personalized name tiara, is a regal accessory designed to make a young lady feel like royalty on her big day.
This tiara is not just a beautiful accessory, but a statement of individuality as it can be customized with her name, adding a personal touch to your ensemble.
Crafted with precision and attention to detail, this personalized name tiara is adorned with intricate designs, ensuring she stands out with elegance.
The shimmering crystals and delicate metals come together to create a piece that captures the essence of sophistication.
Whether you're celebrating a milestone event like a birthday, prom, or a Quinceañera, this tiara adds a touch of glamour to your look.
Make your moment memorable and uniquely yours with a personalized name tiara, because you deserve to shine as brightly as your name implies.
5.Pearl Hair Clips
A pack of 4 beautiful pearl hairclips made from high-quality resin and a strong spring. Perfect for putting your hair up or clamping it back for a special occasion, and they're so pretty!
6.Quinceañera Guest Book
Surprise your friends and family members with this beautiful guest book alternative! This gorgeous frame can house every wish and blessing that your guests bestow upon your union.
All they have to do is write everything down on small wooden hearts, sign their wishes, and drop the heart inside the frame. A really unique and wonderful gift idea!
7.Personalized Compact Mirror
If you're in search of a great gift or custom Quinceañera party favors that exude exceptional style, you're in for a treat.
These personalized Quinceañera favors not only showcase an incredibly stylish appearance, but also serve as a wonderful gesture to express gratitude to your guests for being part of your special fifteenth birthday.
Crafted with meticulous care and using high-quality materials, each special gift is a unique, 100% handmade creation.
Show your appreciation in a stylish and personal way with these thoughtfully crafted Quinceañera gift ideas.
8.Cute Heart Bracelet
Celebrate the fabulous 15 with this Sweet 15th Birthday Bracelet! This isn't just jewelry, it's a wristful of inspiration and love for your incredible 15-year-old girl.
Adorned with a lucky number 15 and surrounded by shiny heart-shaped cubic zirconia, this bracelet is a unique and meaningful birthday gift.
9.Jewelry Trinket Box
Step into a fairy tale world with this beautiful, decorative hinged Jewelry Trinket Box! This enchanting silver carriage adorned with rhinestones is not just a box, it is a magical vessel for your treasures.
Imagine stashing your jewelry inside this whimsical pumpkin carriage, turning your precious pieces into Cinderella's glass slippers.
A unique gift that'll make any girl feel like the belle of the ball. Add a touch of fairy tale charm to your jewelry collection and let the magic unfold!
10.Custom Gift Ideas For Quinceañera
Elevate your celebrations with this personalized, tailor-made picture frame. Choose between a charming box or a clear package presentation, with the option to customize the corner icon to match the birthday theme.
The corner icon and box ribbon color are entirely customizable, ensuring a unique touch.
Measuring at a perfect size of 7×10 cm, picture frame comes equipped with magnets on the back, allowing you to display it in magnetic fields. Meticulously crafted, this product is designed to add a regal touch to your most special days.
11.Natural Stone Bracelet
This Natural Stone Bracelet, will make the perfect gift for the fabulous 15-year-old in your life! Crafted with care from 8mm natural stones and a durable elastic cord, this bracelet is a celebration of style and resilience.
With a circumference of 7 inches and the ability to stretch up to 12 inches, it's designed to fit most wrists comfortably.
The unique pink stone beads are born from zebra stone, a rock that mimics zebra stripes through the magic touch of nature.
,Wearing this bracelet isn't just a fashion statement, it's a symbol of natural beauty, youth, and vitality.
The sincerity and blessings woven into each bead make it a thoughtful and stylish accessory for the birthday girl.
Let this bracelet be the perfect companion to celebrate her 15th year with a touch of nature's charm!
12.Quinceanera Personalized Word Art
This thoughtful gift is a printable word art picture of a funny and beautiful Quinceanera silhouette.
You can personalize it by adding a name and date of birth as well as a personal message below the word art. It is a perfect gift for a Quinceanera celebration.
13.Personalized Quinceañera Photo Album
Capture the magic of your Quinceañera celebration with this enchanting personalized Quinceañera photo album in a delightful blend of light pink and lavender hues.
This album isn't just a keepsake, it's a personalized treasure that allows you to relive those cherished moments in style.
Customization takes center stage with the option to choose between silver or gold crystals, creating a dazzling effect that complements your unique taste.
The pearls trim adds an extra touch of sophistication, available in gold, silver, or rose gold depending on your preference and the number of images.
14.Yellow Gold Sweet 15 Years
An exclusive collection featuring the 14K Yellow Gold Sweet 15 Years Old Quinceañera Heart Charm Pendant!
This beautiful piece of jewelry is so much more, it is the celebration of an important milestone in a young girl's life.
Crafted with precision and elegance, the heart-shaped pendant is adorned with Cubic Zirconia for a touch of sparkle, creating a dazzling tribute to the cherished age of 15.
The pendant comes complete with a delicate 0.5mm box chain necklace, providing the perfect balance of sophistication and youthful charm. The 14K yellow gold adds a timeless warmth, making it a versatile accessory for any occasion.
15.Blanket Gift Ideas For Quinceañera
Wrap your 15-year-old in warmth and celebration with this high quality Atokker 15 Quinceañera Gifts Blanket! This isn't just a cozy throw, it's a snuggly masterpiece designed to make her 15th year extra special.
Imagine the joy when the special birthday girl unwraps this blanket, discovering a world of comfort and style. Perfect for cozy nights, movie marathons, or just chilling in the fabulous world of fifteen!
Gift her the warmth of your love with this delightful Quinceañera blanket because being 15 should always feel this cozy and cool!
More Fun Birthday Posts
16.Cute Quinceañera Stud Earrings
Discover sweetness and subtlety with a pair of stud heart earrings, a perfect gift for any 15th celebration, be it a birthday or a Quinceañera.
Crafted with elegance, these earrings boast beautiful Cubic Zirconia Stones that add a touch of sparkle to your special moments. Made with 14k Solid Gold, they radiate timeless charm and durability.
17.Quinceñera Personalized Shoes
Unlock the magic of self-expression with this Marble Diary with Lock! This A5-sized secret journal isn't just a notebook, it's a stylish sanctuary for all your thoughts, dreams, and doodles. What a truly meaningful gift for a teenage girl!
With 192 pages of creative space and a waterproof design, it's ready to withstand all the spills and thrills of teenage adventures.
This locked diary also comes with a cool pen, making every entry an artful experience. With its password-protected charm, it's the perfect confidential confidante for teen girls.
Elevate your space with the MelinSam Unique Wooden Crucifix, where spirituality meets artistry. This distinctive piece features an antiqued metal decorative butterfly, adding a touch of grace to the wooden cross.
But it's more than just décor, an inspirational prayer is intricately inscribed on the cross, turning it into a thoughtful and meaningful piece for your home.
Embrace the fusion of aesthetics and spirituality with this uniquely crafted crucifix, a symbol of beauty and inspiration that enhances any space.
Elevate your Quinceañera look with a beautiful set of Red Quince press-on nails. Tailor these nails to perfection by choosing your ideal length, ensuring a personalized and comfortable fit.
Each nail set is crafted with special attention, making your fingertips a unique canvas of beauty for your special day.
Add a touch of glamour effortlessly with these meticulously designed press-on nails, curated to enhance the elegance of your Quinceañera ensemble.
21.

Pink Fuzzy Cupcake Socks
Step into the birthday spotlight with these fun Birthday Socks that say it all – "Simply The Best 15 Year Old, Happy Birthday To Me"! These aren't just socks, they're a celebration for your fabulous feet.
Soft, moisture-wicking, and oozing with comfort, they wrap your feet in birthday bliss. The perfect gift for 15-year-old girls who deserve to strut their stuff in style from head to toe.
The Princess Style Jewelry Box is magical, with it's three-layer treasure trove fit for the most glamorous gems. Unleash the sparkle within as you open each layer to reveal a world of enchanting possibilities.
Complete with a charming mirror, this jewelry box is not just storage, it's a royal chamber for your precious trinkets.
23.Lucky Birthday Bracelet

This charm bracelet is a whimsical wrist companion that carries your best wishes and showers blessings!
This charm-packed accessory isn't just a bracelet, it's a luck-infused journey ready to accompany her throughout the year until the next birthday bash.
With its premium stainless steel material, it's not only safe for sensitive skin, but promises everlasting brightness in color.
24.

Quinceanera Card 
An enchanting Quinceañera card, 3D masterpiece! Handcrafted with love, this card unfolds into a stunning, elegant pop-up greeting that captures the essence of a young girl in a Quinceañera dress, surrounded by a regal crown.
It's not just a card, it's a work of art, the perfect way to celebrate the grandeur of a Quinceañera.
25.

Birthday Candle
When your close friends and family hit the big 15, it's not just a birthday, it's a major milestone that deserves grand gesture. Our great Quinceañera gifts, featuring a specially designed birthday candle, comes wrapped in a box that's as fabulous as the occasion itself.
My Thoughts On Gift Ideas For Quinceañera
In wrapping up my reflections on gift ideas for Quinceañeras, I'm reminded of the profound significance these celebrations hold in a young woman's life.
Each suggested gift carries the potential to not only commemorate this milestone, but to resonate deeply with the spirit of the occasion.
From personalized jewelry to enchanting 3D cards and unique décor, the possibilities are as diverse as the vibrant personalities they celebrate.
As we navigate the art of gift-giving, let's remember that it's not just about the item itself, but the sentiment, love, and thoughtfulness we invest in making a Quinceañera's day truly extraordinary.
May these gift ideas add a touch of magic to these joyous celebrations, leaving lasting impressions on the hearts of those we honor. Cheers to the unforgettable moments and the cherished gifts that accompany them!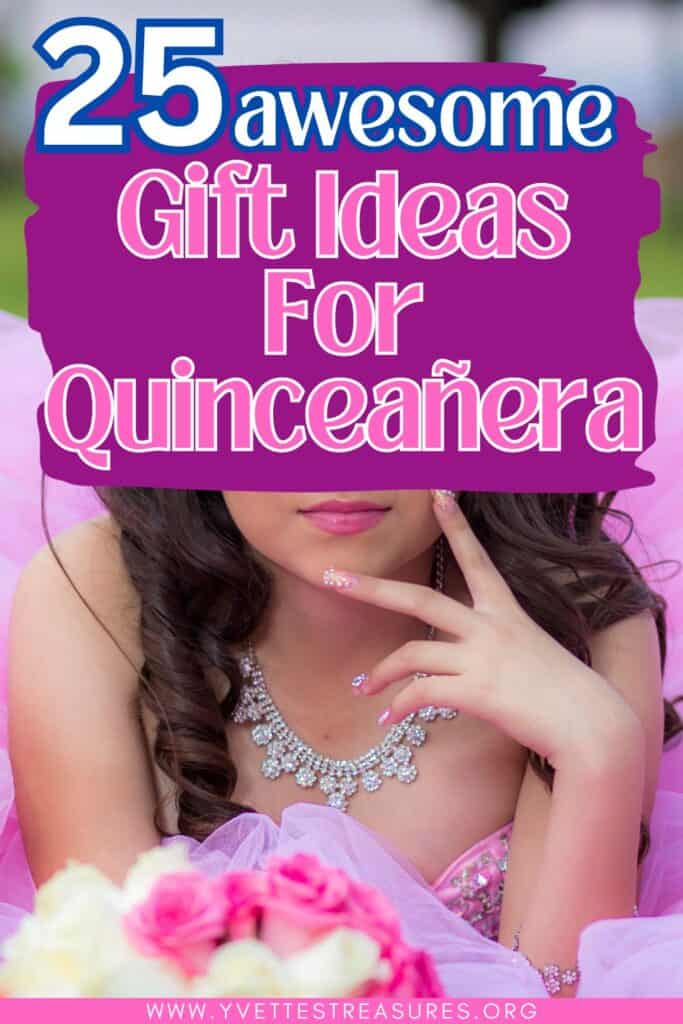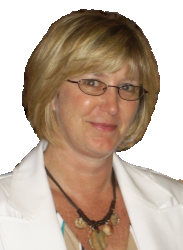 Latest posts by Yvette's Treasures
(see all)
Summary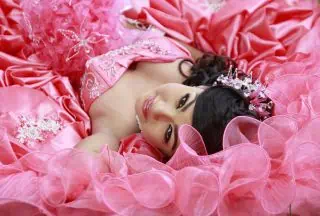 Article Name
25 Best Gift Ideas For Quinceañera To Honor Her
Description
Explore enchanting Gift Ideas for Quinceañera from personalized jewelry to unique décor, make her celebration extraordinary!
Author