This post may contain affiliate links. I may receive commissions for purchases made through these links with no extra cost to you. See full disclosure.
Last Updated on September 13, 2021 by
Take A Look At Our Best Electronic Toys For Toddlers
Electronic toys are a great way to teach kids things like counting, ABCs, colors and so much more. The VTech Musical Rhymes Book is one of the best electronic toys for toddlers. It has large pages that are easy for a toddler to grasp.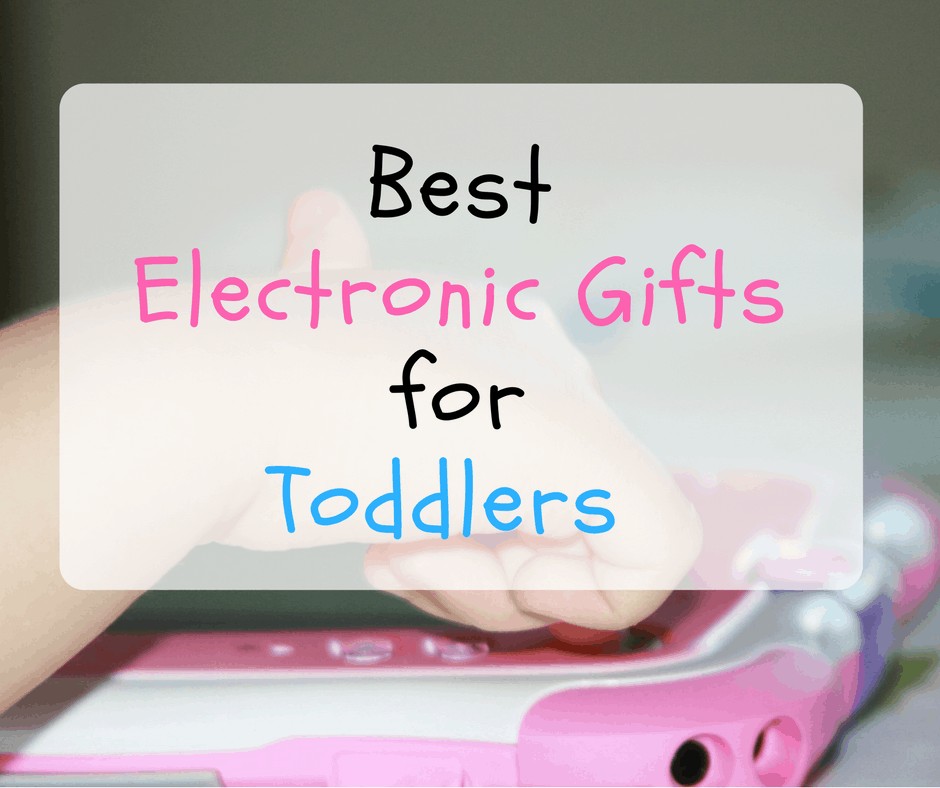 Kids love turning the page as they listen to the nursery rhymes. The book plays a total of 6 of the traditional rhymes. Besides being fun, this toy helps your child learn motor skills.

It comes with different pieces that your toddler can move by sliding the piece back and forth, pressing it or twisting it. The book has many different melodies along with phrases and noises.


There are piano key buttons on the side that can make a musical instrument sound. You can put the toy in the music or learning mode. The star on the side lights up and flashes, but you can turn off the sound. You will, however, need batteries for this toy.
Related:  Best Learning Toys for Toddlers
The Best Electronic Toys For Toddlers That Explores Their Musical Side
Exploring their musical side with VTech KidiBeats Kids Drum Set is something that your toddler will love. This toy has drum pads and a cymbal and all of them make sounds. Besides being great fun this toy helps with your child's music and sensory skills.


By using this toy, your toddler can jam along with the different music that is offered – such as pop and rock. This toy helps your child learn numbers and letters as well as introduces him to music.  There are two plastic drum sticks included with the drum set.
More Musical Electronic Toys For Toddlers
Related:  Popular Mickey Mouse Toys for 2 Year Olds
The Best Electronic Toys For Toddlers Come In All Shapes
Toddlers love playing with Mom or Dad's phone and now with the VTech Touch and Swipe Baby Phone being one of the toys on the TOP Christmas list for 2018, they can play and learn on a toy that's created like a real phone.
It's a touch screen – and just like a real phone, it has apps on the screen. These apps light up when your toddler touches them and they include a weather app, a clock and a calendar.


There's a slide button at the bottom of the phone that kids can use to switch the phone mode into a music mode. There's also a button that lets toddlers act like they're calling you as well as phrases, melodies and songs.
The songs help toddlers learn things like their numbers, their ABCs and simple words. You will need to get batteries for this toy.
Related:  Best Wooden Toys for Toddlers
Learning To Drive With The Best Electronic Toys For Toddlers
Little ones love to pretend to drive and the VTech Turn and Learn Driver is the toy that lets them do that.
They can turn the steering wheel, move the colorful dog and imagine that they're driving down the street. There are learning buttons on the toy that help your child discover primary colors as well as introduce them to different animals and numbers.


The toy has both signal and traffic lights. The signal emits music and sounds. The gear shift teaches children front and back. There are three different play modes.
The VTech Rhyme and Discover Book is a toy that's both educational and fun.  It has a total of 6 pages, all filled with bright colors.  I would definitely recommend this as one of the best electronic toys for toddlers.  With over 1, 500 reviews, you can't go wrong.


There are character buttons on the side of the book that light up. The book plays nursery rhymes and more than 20 songs and it says phrases and makes different noises. The toy helps a child with vocabulary, motor skills and learning verbal skills.
Related: Great Minnie Mouse Learning Toys
View the whole range of awesome VTech toys HERE!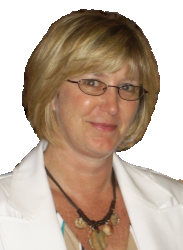 Latest posts by Yvette's Treasures
(see all)