This post may contain affiliate links. I may receive commissions for purchases made through these links with no extra cost to you. See full disclosure.
Children's Christmas Party Ideas For A Great Time
It's that time of year again when Christmas is just around the corner. For many that means spending time with family and friends, exchanging gifts, and enjoying festive meals. However, for children, Christmas is a magical time and all about one thing – FUN! These children's Christmas Party Ideas are the perfect opportunity to let them run wild with their imaginations and have a blast.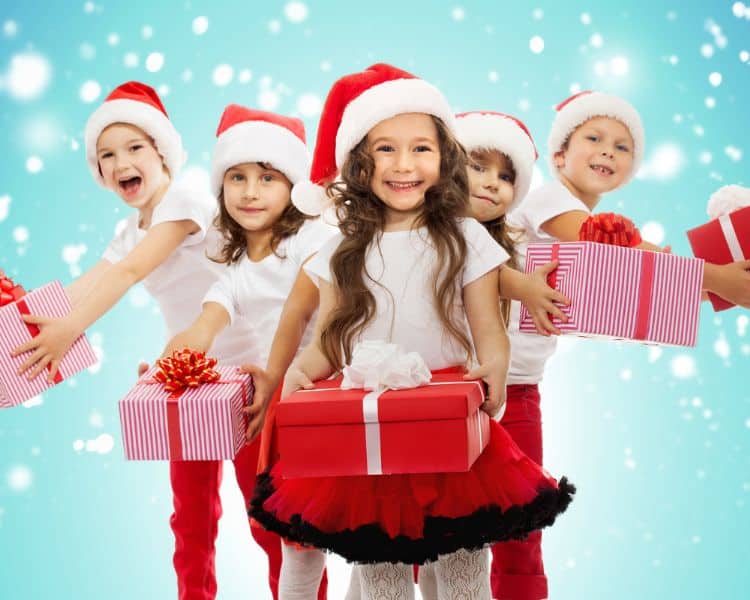 It can also be a wonderful opportunity to create lasting memories and cherished traditions.
The challenge, however is finding Christmas party games that will keep kids of all ages occupied and ensure that fun and laughter are the order of the day.
Finding ways to keep the kids busy and engaged during the holiday season can be difficult in a day and age where electronic, big-budget movies and online entertainment seem to be taking over.
But, if you're looking for some out-of-the-box children's Christmas party ideas, here are a few great ideas that are sure to please:
1. The Gingerbread House Challenge
Pre-baked gingerbread houses are a popular choice for a children's Christmas party. They are easy to assemble and decorate, and they look impressive when finished. Plus, they taste delicious!
Most store-bought kits come with everything you need to build and decorate your gingerbread house, including icing, candies, and even some pre-made decorations.
If you're feeling creative, you can also make your own gingerbread dough and decorations. Either way, younger kids and older children will love decorating their own gingerbread house, and it's a fun activity for getting them into the holiday spirit.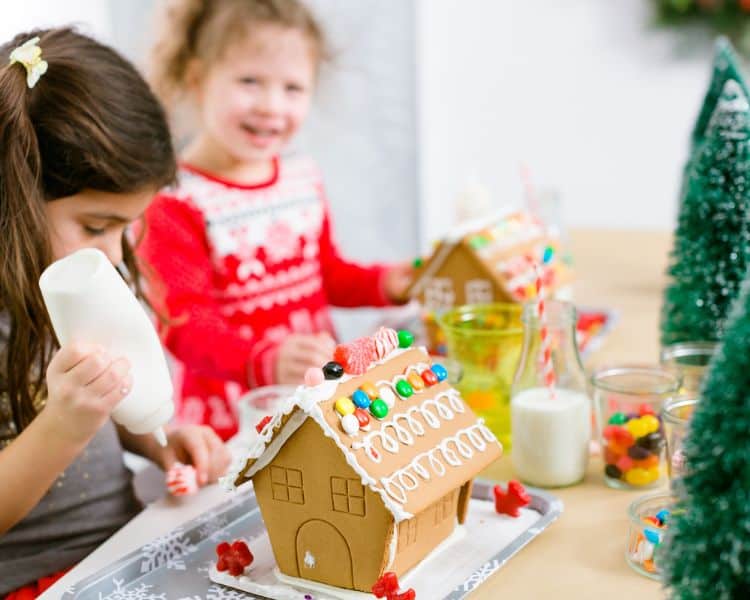 Every child is supplied with a sealed plastic bag with white icing and a variety of treats and candies, and given an hour to assemble and decorate their houses. They can also add shredded coconut for snow.
Then the results are judged. Make sure that everyone gets a prize, but there can only be one 'Gingerbread House King or Queen'.
2. Tiny Trees
Why should the big Christmas tree get all the attention and the adults be in charge of the decorating? You can easily find miniature Christmas Trees at party shops or online in the runup to the festive season.
Artificial Mini Christmas Trees

Purchase four or five and have the kids around to decorate a tree that they can keep in their bedroom. There are also a variety of tiny decorations available, or they can make their own as a craft project. This would be a great tradition to start and fun for the whole family.
3. Christmas-themed Pizza
Why not host a Christmas theme pizza party? You can provide store-bought pizza dough or, for some extra fun, have the kids prepare and roll out their own (with some adult help of course). This would be so much fun!
Then it's time for them to add the sauce and cheese, and here comes the fun bit – the toppings which can be red and green keeping with the Christmas party theme.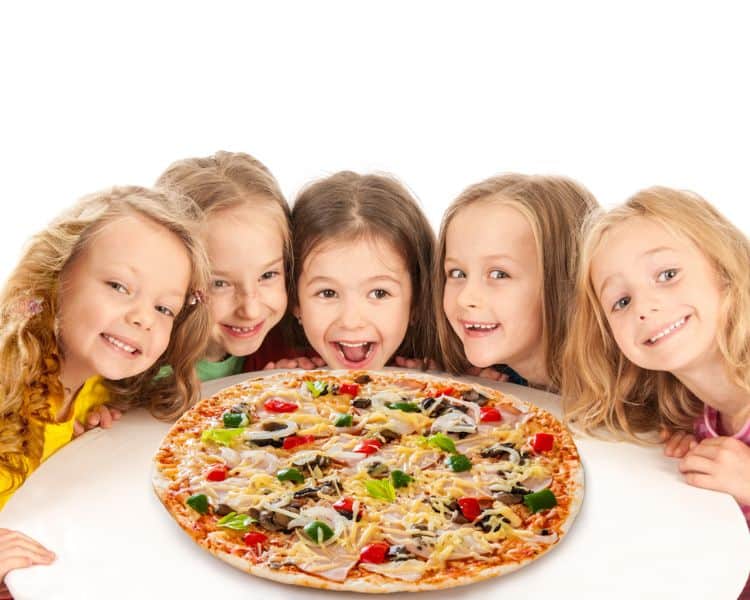 There are plenty of healthy (and not so healthy options if you prefer). To give you an idea, red could be sausage, pepperoni, or bacon. Green could be artichoke hearts, green bell peppers, arugula, or basil.
Let your imagination run wild and provide a wide selection for the kids to choose from. Not only will they have a fun time, but they'll be exercising their imaginations, and having a great pizza treat at the end.
4. Jingle Toss
Get ready for a Christmas themed beer pong tournament! Let each child take turns tossing their 'jingle bells' into paper cups that are numbered, and small prizes such as maple syrup candy or other yummy treats can be given out depending on what number they land on.
You can also alter the distance between these obstacles depending upon how old your kids are so it's never an unfair match against another player who is older or younger.
5. A Christmas Craft Party
Craft parties are a great way to get the creative juices flowing! You can find plenty of printable craft templates online, and there is no shortage of brilliant ideas such as gingerbread cookies, Christmas cookies, paper snowflakes, ornaments and gift boxes.
If you're feeling extra inspired you can also find tree decorations that the kids can color with watercolor paints and hang to dry for an art project, or paint with watercolors to create a picture. These painting projects with watercolors will last all year round, ready for next year.
6. Christmas Scavenger Hunt
One popular option is a Christmas scavenger hunt. This can be adapted to suit any age group and can be as simple or complex as you like.
To set up this fun game, group the kids in teams of three or four so that they can compete against each other. Remember to include Christmas-related items. Some ideas are, for example:
candy canes
jingle bells
Christmas bauble
If you are looking for some printable Christmas scavenger hunt templates to get you started, below is a great one for children or even for the Christmas office party for some end of year fun!
A Christmas scavenger hunt is a great way to get the kids outside and active in the run up to Christmas. The first team to win can receive small Christmas gifts such as candy or tree ornaments.
If you are in need of even more fun Christmas games and activities to keep the kids entertained while on school break take a look at this activity book. It has 75 different games including Christmas word search,  and word writing games.
These creative, fun Christmas activity sheets would also be great for teachers to give out in class before the upcoming winter break.
7. Christmas Story Telling
A great idea for older kids and teenagers is to let them go wild with their imaginations while telling a Christmas story. The trick is for each one to add a new sentence to the story at each turn so that everyone gets an opportunity to have their say.
8. Christmas Carol Sing-a-long
Getting the kids around a piano or guitar is all you need to get them to sing some of your favorite Christmas carols this Christmas season.
You could play some jingly bells or other instruments while they sing. This is a great way to get them in the Christmas mood, and no need for any karaoke machine!
9. A Themed Holiday Party Pack
If your kids are keen on dressing up, why not have a themed party pack which has everything that they need to dress up as elves, reindeer, or gingerbread men.
You could also include a variety of hats and wigs to make them look like a classic Christmas scene character.
10. A Photo Booth
Hire or make a photo booth and add some Christmas themed props such as wigs and glasses so that the kids can have fun imitating their favorite stars in the runup to Christmas.
You can even create your own backdrop with green or red fabric and a few Christmas decorations. Make sure to take some great photos of the kids' antics and you can turn them into Christmas cards or poster magnets for the fridge.
11. Decorating The House
Another great way to get the kids into the Christmas spirit is to have them help with decorating the house. Put on some Christmas music and let them loose. Each room can be a different theme. It's sure to be a memorable experience for both you and them!
12. Christmas Movie Night
Why not set up a mini cinema screening of Christmas themed cartoons and movies on Christmas Eve. This would be perfect for small groups. Hand out popcorn, hot chocolate and party favors to your guests so that they can snack while enjoying the movie.
13.Have Santa As Your Guest Of Honor
Who is more popular on Christmas day than Santa Claus himself? So why not invite him to attend your children's Christmas party, and get the kids to write down what they want for Christmas. You can use this FREE letter to Santa if you don't have one.
Perhaps you could even have some fun taking photos of them with Santa Claus or even creating a 'Santa' costume.
My Thoughts on Children's Christmas Party Ideas
Christmas is a time of fun and laughter. With some simple children's Christmas party ideas (and purchases that will not break the bank), you can ensure that it'll be a Christmas that the kids will treasure forever.
I hope you liked these ideas to make your kids' Christmas party more enjoyable. If you have a good idea for an activity that I haven't mentioned above, please share it with us in the comments below we'd love to hear all about it.
Whatever activities you choose, make sure they are safe and age-appropriate so that everyone can enjoy the festivities. Merry Christmas!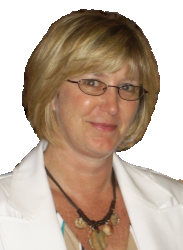 Latest posts by Yvette's Treasures
(see all)
Summary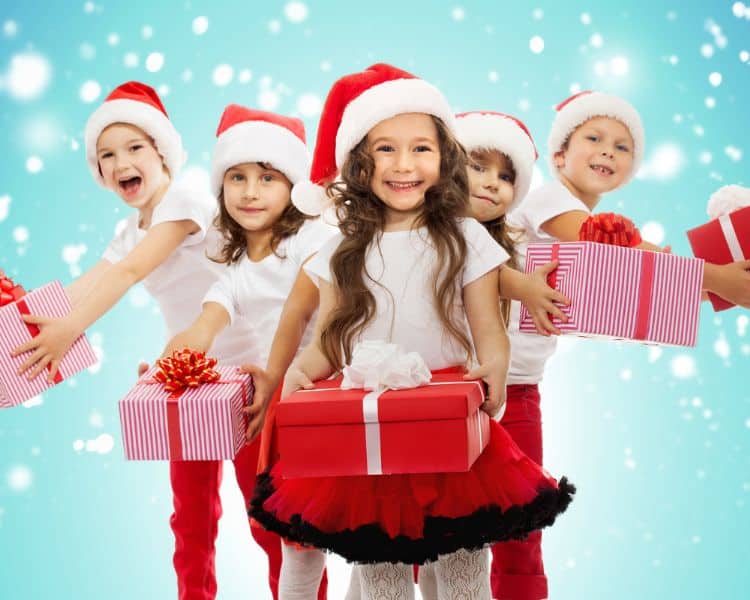 Article Name
13 Children's Christmas Party Ideas For A Fun Filled Time!
Description
Join us for some fun children's Christmas party ideas from challenges, to cake decorating, scavenger hunts and DIY crafting. Come have loads of fun with family and friends|!
Author