This post may contain affiliate links. I may receive commissions for purchases made through these links with no extra cost to you. See full disclosure.
Last Updated on September 26, 2021 by Yvette's Treasures
The Best Halloween Gift Basket Ideas 
Quick Links to Info on this Page
Halloween is a time for trick and treating. For little ghouls and boys to dress up as their favorite character and have some scary fun.  Are you shopping for your child's teacher? Or perhaps you have family or friends that stay far away.  Whatever your needs,  Here on this post we've put together a list of some really great Halloween gift basket ideas to help you choose.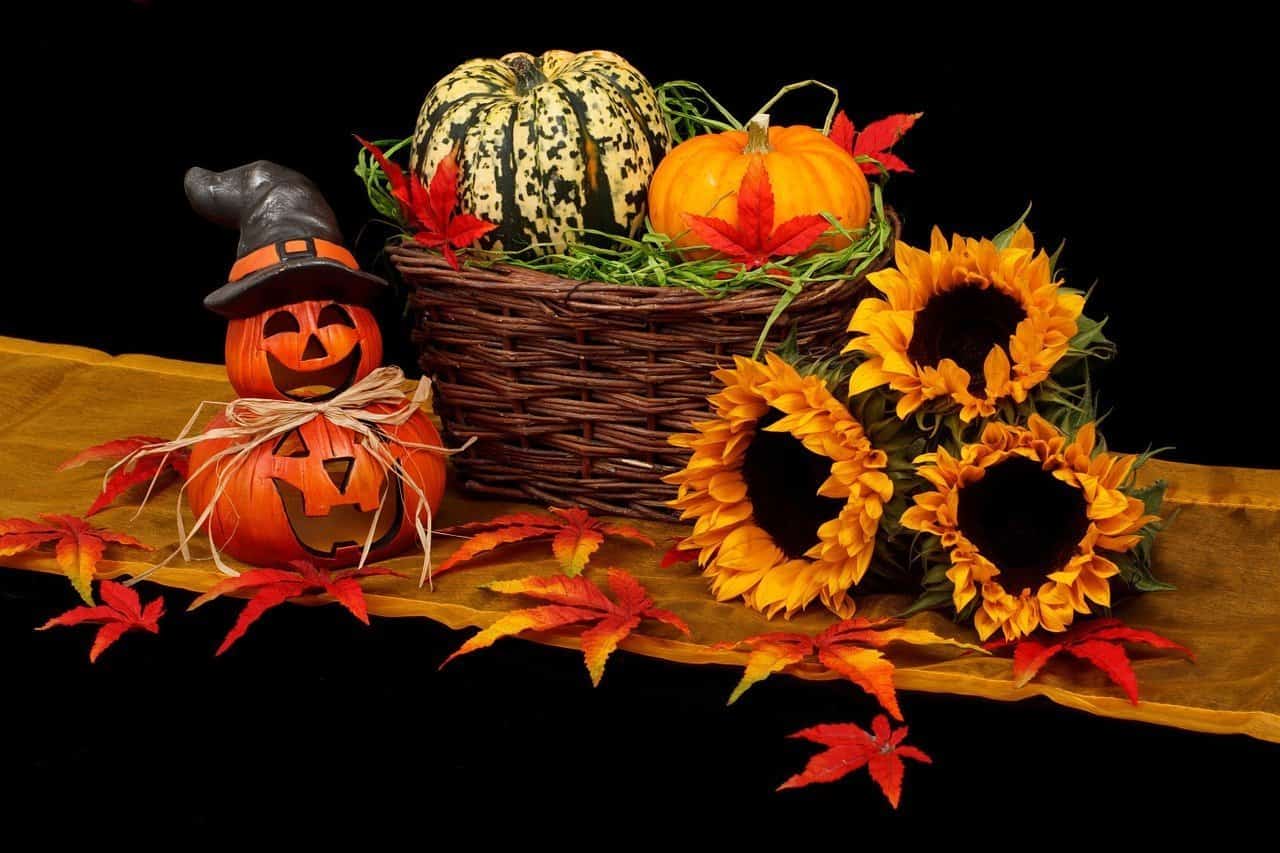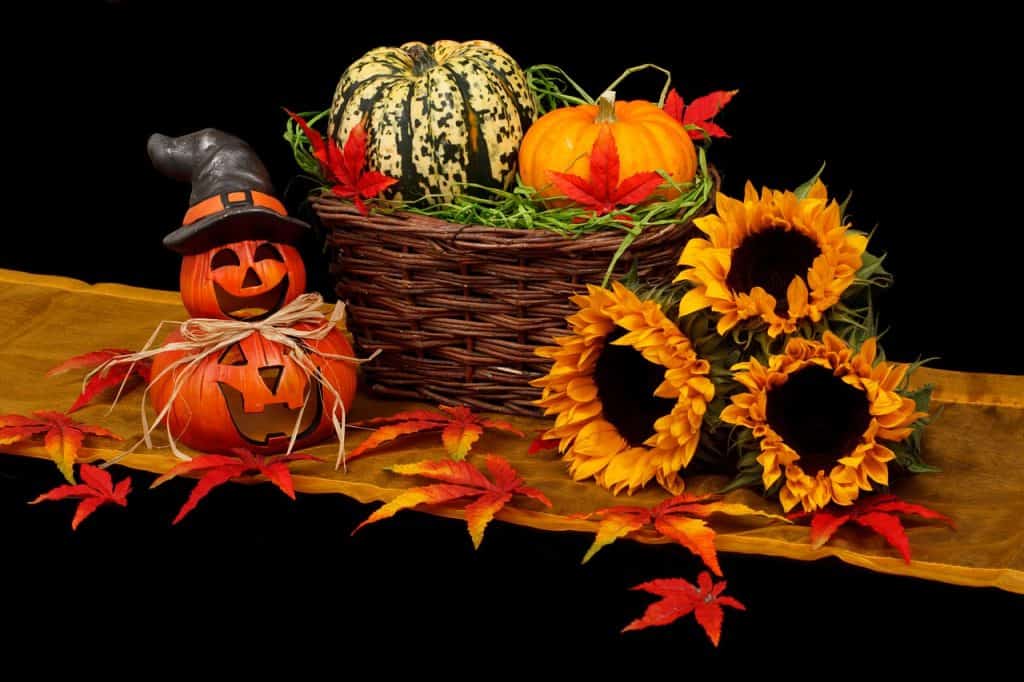 Halloween Gift Basket Ideas For Chocolate Lovers 
A mouth watering Halloween Tower overflowing with more than a pound of spooktacular candies and chocolates. The perfect treat for kids and adults alike!
Chocolate Lovers Halloween Tower Full of Godiva Ghirardelli and Lindt
---
Halloween Gift Basket Ideas For Newborns
They might not be able to eat candy (yet), but they can still get dressed up and join mom, dad and their other siblings to celebrate Halloween!
These themed gift boxes for newborns are a great gift idea. Each comes with their own Halloween costume so that they can join in the festivities.
Pilot Two-Piece Layette Set, Baby Onesie, Newborn Halloween Costume, Green, 0-6 Months
Baby Aspen, Baby M.D. Three-Piece Layette Set in
Firefighter Themed Gift Box, Baby Firefighter, Newborn Halloween Costume, 0-6 Months
4pcs Newborn Baby Boys Girls Skull Romper+Pants+Hat+Mitten Halloween Outfit Set (0-6 Months)
---
Halloween Gift Basket Ideas For Baby
This Boo-tiful handcrafted basket is created with lots of love, and is packed with plenty of essential newborn items for baby's first Halloween. This adorable custom keepsake basket is one the family will remember and baby will treasure the super soft plush animal.
---
Kids Halloween Gift Baskets
These scary kids Halloween gift baskets come lined with delicious candy, wax lips, your favorite popping candy and scary glow in the dark Vampire teeth to mention but a few.
With these great Halloween toys for kids, tattoos and a cool coloring book you can't go wrong.  Any one of these kids Halloween gift baskets will be perfect for that special young "ghoul" in your life. 
Filled Halloween Basket – For Young Kid Child Toddler
Halloween Care Package 65 Count Assortment – Lots of Treats
Halloween Pumpkin Bucket (45ct) Already Filled Trick or Treat Snacks
Deluxe Halloween Care Package, Halloween Toys, and Treats
☑  Amazon Prime – Sign Up For 30 Days FREE Trial – Get Free Shipping!
Halloween Spooky Basket Ideas For Kids
I love this spooky Halloween basket. It is perfect for ages 12 and under and is filled with lots of toys, treats and trinkets. A real fun Halloween spooky basket idea. 
---
Halloween Spooky Surprise Gift Box
What child doesn't like a spooky surprise on Halloween?! This is a "playful parcel" created just for the child in your life. Each box is hand-picked specifically with your child in mind.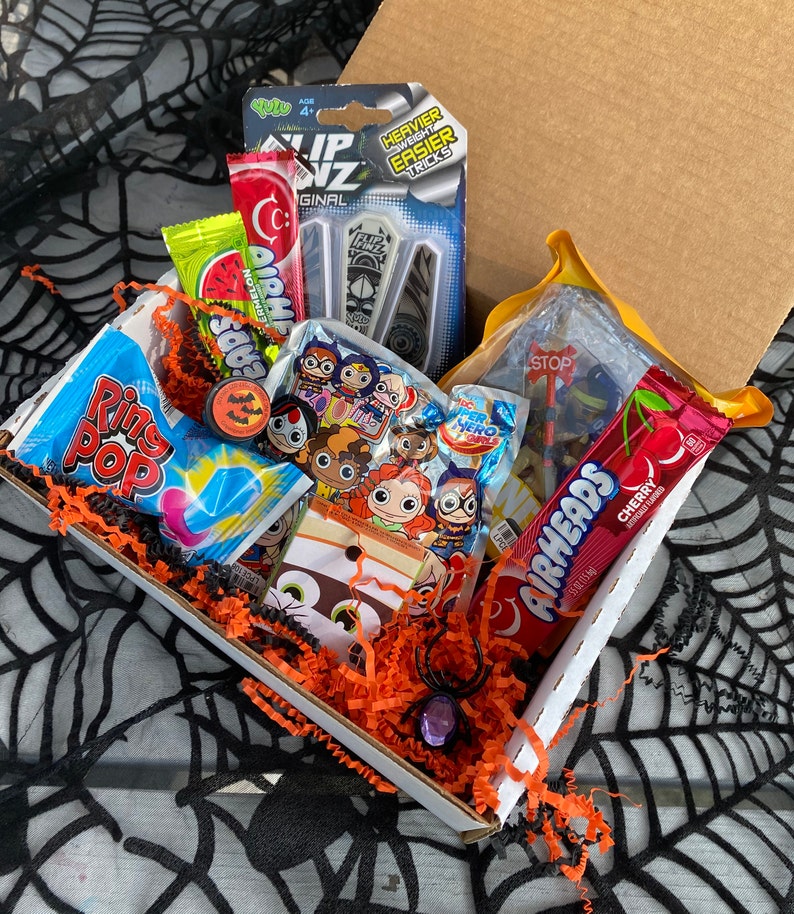 Halloween Spooky Surprise Gift Box

---
Filled Personalized Halloween Buckets
These cute personalized Halloween buckets make the perfect gift for grandchildren, nieces, nephews or any child.
Each bucket includes a personalized name tag, a glow in the dark accessory, bag of goldfish, bag of fruit snacks, mini candy, fun Halloween stickers, a Halloween themed toy and pencil. Such a fun gift idea.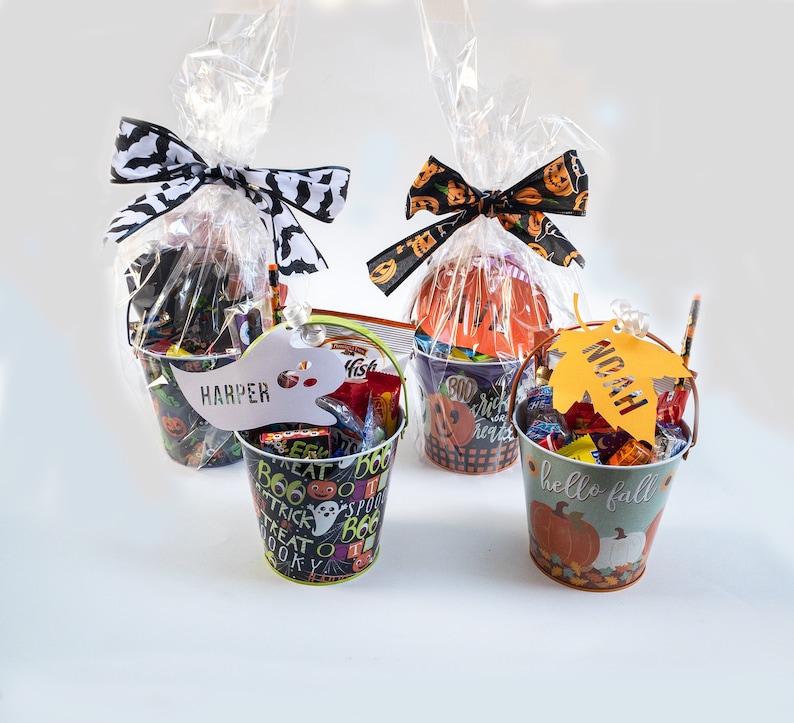 Filled Personalized Halloween Buckets

---
Spooky Haunted House Box
This spooky gift box is loaded with both traditional Halloween candy favorites in the big boxes and sophisticated treats, this deluxe gift is the perfect mix of all worlds.
Gift Basket Village Hauntingly Good
---
Trick-or-Treater Special Halloween Gift Basket Ideas
With the uncertainty of Halloween this year why not send your trick-or-treater a special Halloween gift. This cute gift basket includes 15 fun Halloween items such as games, coloring books, candy and of course the Halloween bucket which can be used to build sand castles in the backyard!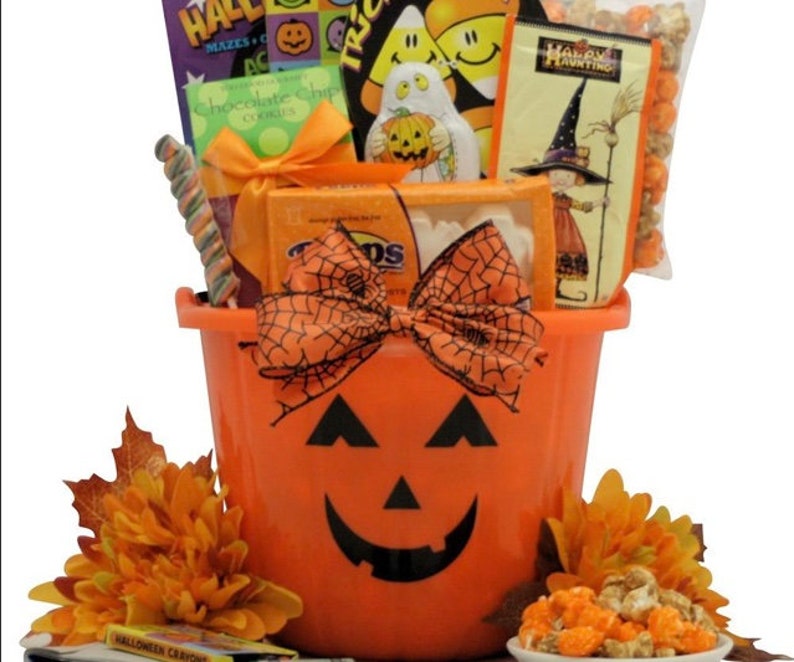 Trick-or-Treater Special Halloween Gift Basket

---
The Ultimate Halloween Spooky Basket Ideas For Movie Lovers
Send your favorite monster a Halloween Movie Popcorn Gift Basket and let them put their feet up!!
Grab a DVD from Redbox with the enclosed code and pop the popcorn! There are plenty of snacks and treats included for everyone to enjoy! Perfect for kids, college students or anyone who likes to watch a good movie.
Halloween Movie Night Spooky Basket With Candy Plus Free Redbox Movie Rental Code Gift Card
---
Spooky Basket Ideas For Her
Beautifully displayed Halloween gifts for her. Give this thoughtful gift to your mom for Halloween or your cute best friend. Each of the products in this box have a lovely Fall themed scent that is sure to delight!
From the beeswax candle, to the moisturizing bath bombs, and crocheted face scrubbies. All beautifully wrapped with a personalized gift card. A gift sure to please!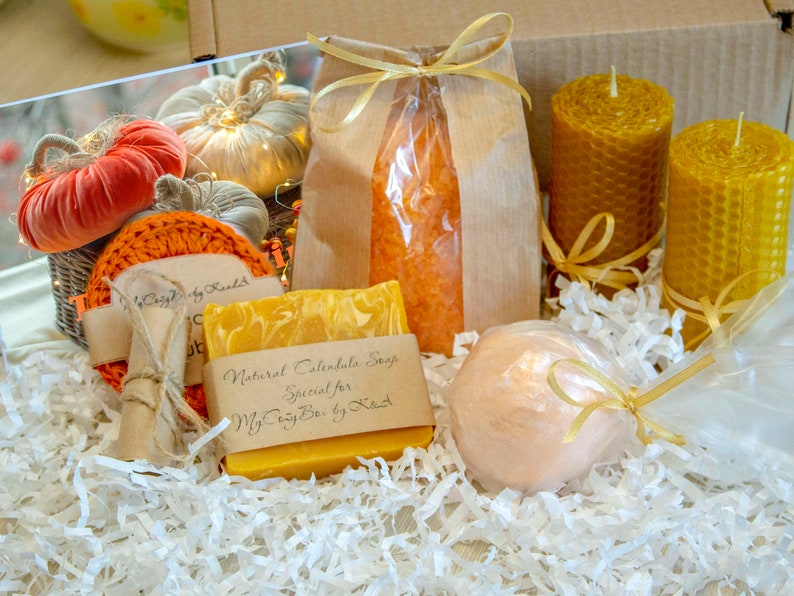 Thanksgiving Gift Set For Women

---
Spooky Basket Ideas For Adults
Why should kids have all the fun?  Here are some spooky basket ideas for adults.  Moms and dads can join in the fun too and make it a family celebration.  The more the scarier…..
If you have friends or family that are too far to visit, but you'd like to wish them Happy Halloween then these gift baskets and treats are a great idea.  These will also make fantastic hostess gifts at this year's Halloween party.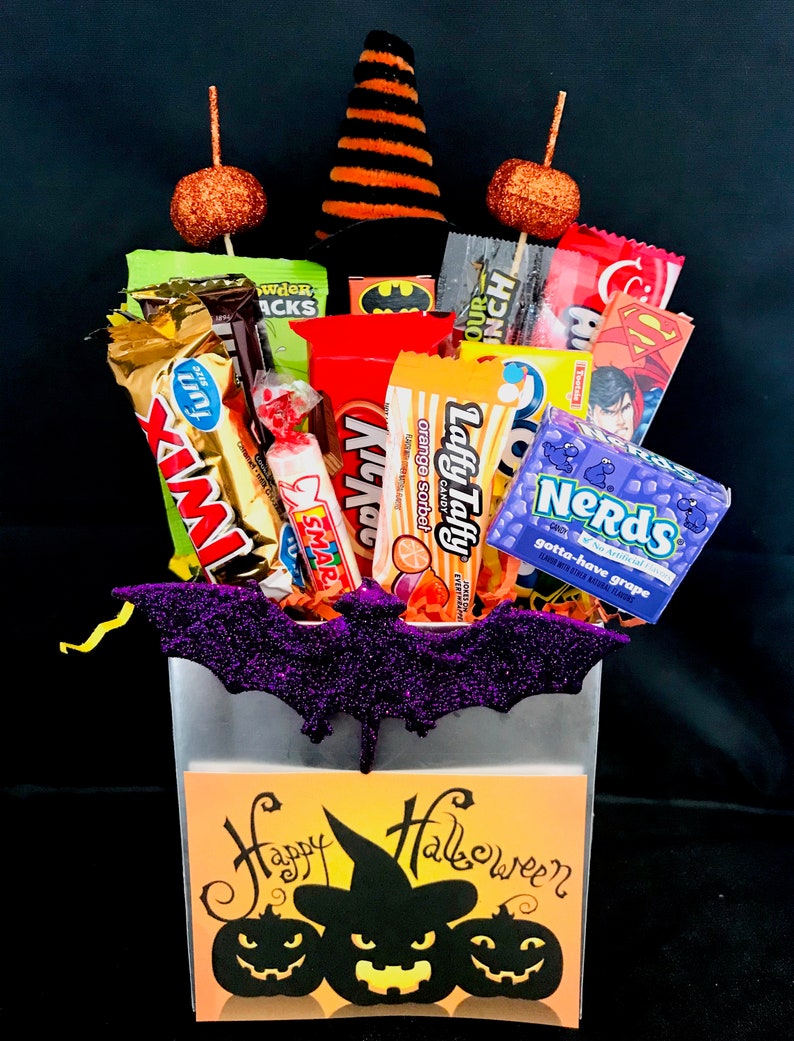 Happy Halloween Candy Arrangement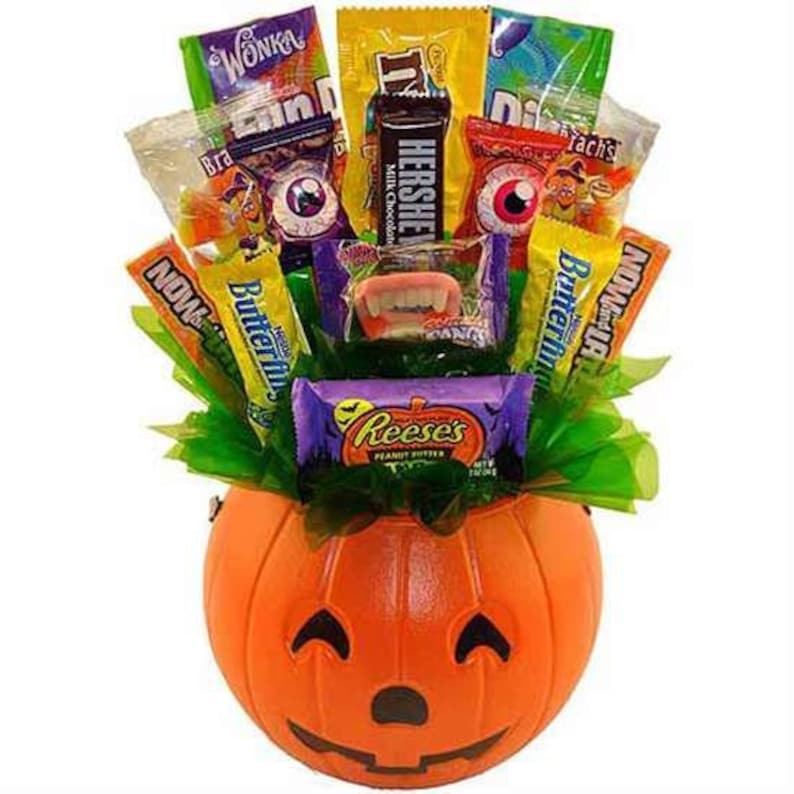 Halloween Gift Basket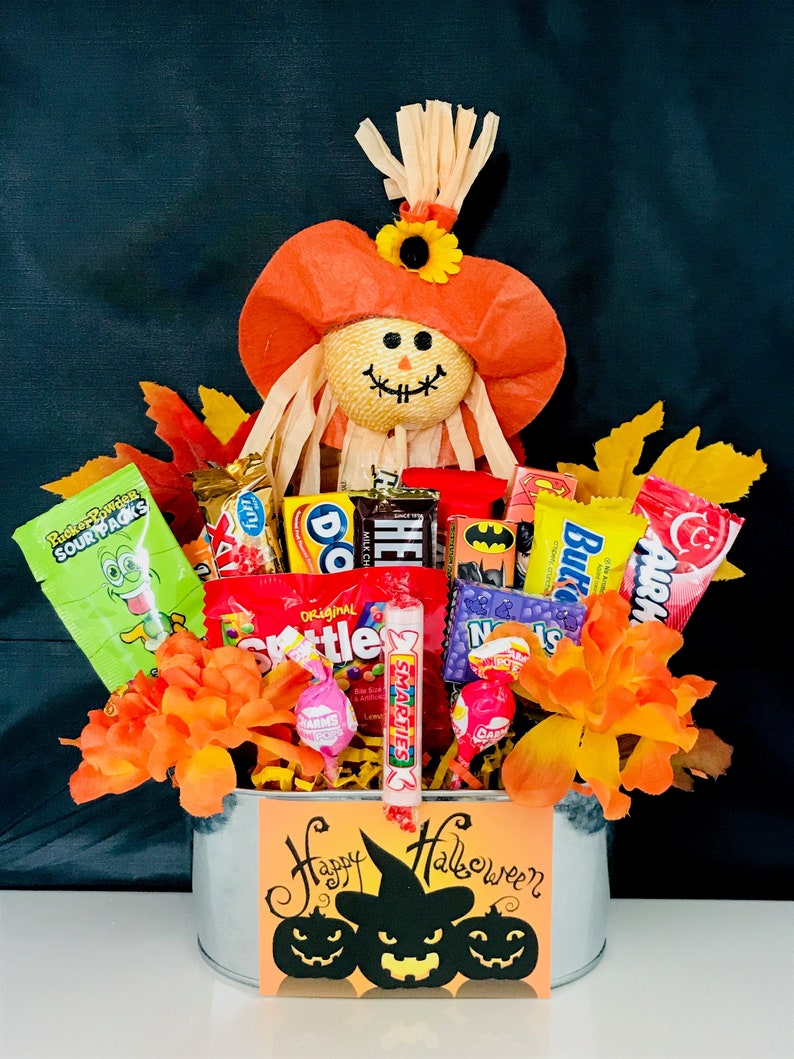 Happy Halloween Gift Basket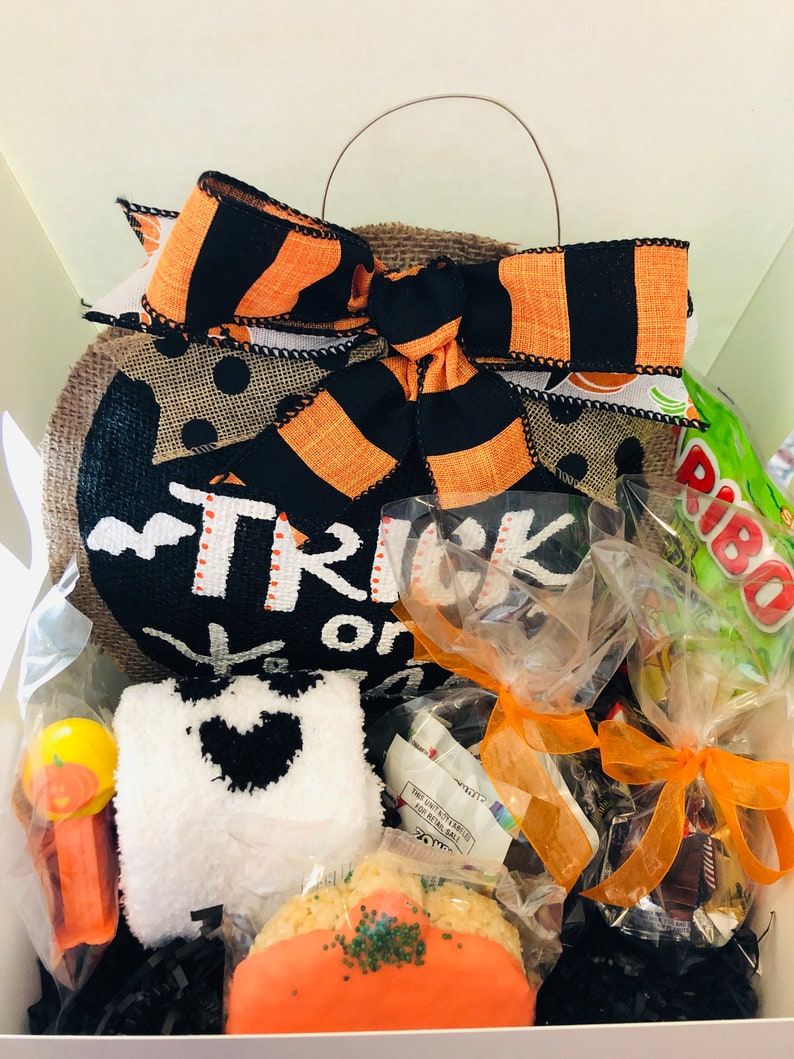 You've been Booed

Kids, let's have some fun…grab your free Customized Halloween coloring pages here and get coloring!
Halloween Gift Basket Ideas For The Wine Lover
6 Halloween Witching Wine Bottle Labels, Halloween Gifts Or Halloween Decorations, Haunted House Prop, Halloween Party Favors
This is such a fun idea, everything you need for a Witching Party! These Witching Wine Bottle Labels come in a set of 6 each with a different, funny witch quote.
Use these labels as gifts for women who love wine or to add to your gift basket with other Halloween treats. Invite a few girlfriends over and have a glass of wine  while handing out candy to the little ones.
Each label is printed on high quality WATERPROOF material and is very durable. Just peel and stick to your favorite bottle. Most of these labels can also go on vodka, rum, or tequila bottles!
PERFECT KEEPSAKE: Put the wine labels in a scrapbook or photo album and remember your awesome moments at the best Halloween party on the block!
---
Vintage Halloween Wine Bottle Stickers
Looking for something a little bit more scary and unique? Why not try these spooky vintage Halloween wine bottle stickers. Each one has an interesting blend name followed by spooky ingredients! Perfect for DIY Halloween gift baskets or on the table at your party. Need some party inspiration, here are some great ideas for a Halloween party.
Vintage Halloween Wine Bottle Stickers | Scary Halloween Party Supplies and Decorations
---
Halloween Booze Basket
Here's a fun idea ?  Four six-pack carrier boxes to fill with your favorite beverage or treats. How about your favorite pumpkin beer!
Halloween Gifts for Adults! Fill with Halloween Beer! Six Pack Greeting Card Box (Set of 4 Card Boxes in Halloween Booze Design)
---
Halloween Glow in the Dark Beer Labels
Bloodweiser, Coroner Extra, Cursed Night, and Franken Stout. Convert conventional beer bottles into spoof horror elixirs with the slap of a label.
Halloween Glow in the Dark Beer Labels, 4 Designs
---
Related Post:  The Best Halloween Toys For Kids
Halloween Themed Gift Baskets
These carefully designed Halloween themed gift baskets have a variety of scary Halloween goodies. From candy to wine, to gourmet pumpkin batter cookies, and oh so much more. Something for everyone to enjoy!
Monster Mash Halloween Basket
Send your favorite ghosts & goblins a devily delicious and tasty Halloween treat. Tucked inside this ghoulish tote they'll find a variety of sweets paired with your choice of wine!!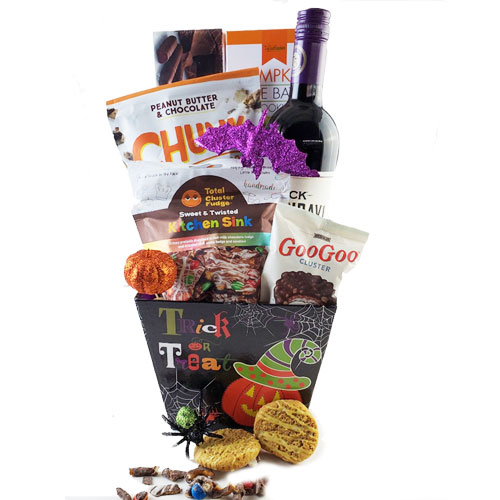 Monster Mash Halloween BasketBUY NOW
---
Ultimate Halloween Gift Basket Idea
Behold a spook-tacular collection of Halloween treats fills this handsome willow basket. Ghoulishly delicious and wickedly fun. This is truly the ultimate of Halloween Gift Baskets!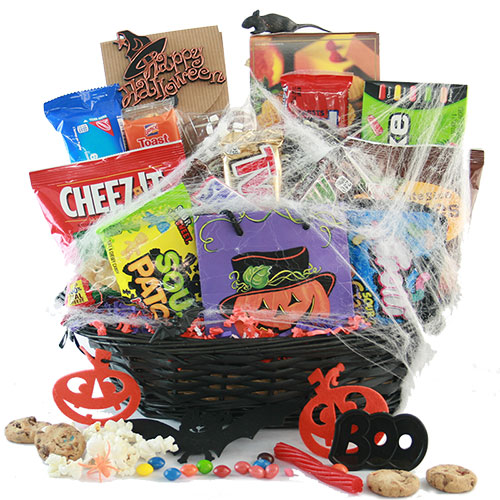 Ultimate Halloween Gift BasketBUY NOW
---
Halloween Spooky Basket Ideas For Our Beloved Pets
P.L.A.Y. (Pet Lifestyle And You) P.L.A.Y. – Halloween Pumpkin Basket with Candies
Our pets are a part of the family so why not include them in the celebrations with this unique Halloween pumpkin basket set?
It comes with three removable candies for additional fun! The pumpkin basket is lined with crinkly paper and each candy comes with a squeaky toy.
---
Halloween Dog Gift Box
Have a frighteningly fun Halloween with this adorable Halloween dog toy and treat gift box for your little bark-or-treater!
---
Howl-o-Ween Dog Basket
Expect some serious howling when this spooky gift of treats and toys arrives. This paw-some gift has delicious toys and treats that'll have their tails wagging so hard no zombies or ghosts will dare to enter.
Howl-o-Ween Dog BasketBUY NOW
---
Tails from the Crypt Cat Basket
Halloween isn't just for kids you know…cats want to have fun too! This spook-tacular gift is packed with a variety of chilling and thrilling toys and treats for their furry feline.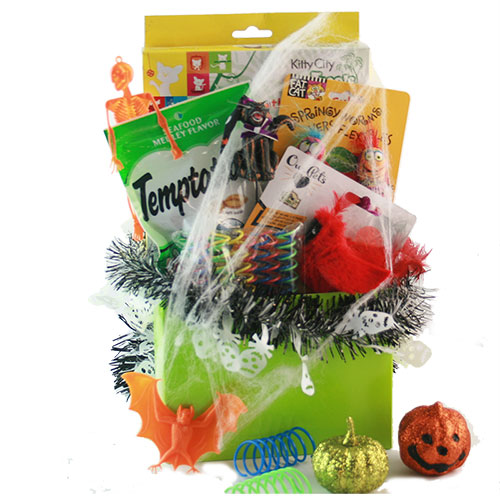 Tails from the Crypt Cat BasketBUY NOW
---
Personalized Halloween Trick or Treat Gift Box
These personalized Halloween trick or treat boxes are a great way for guests to take home gifts or to serve food in.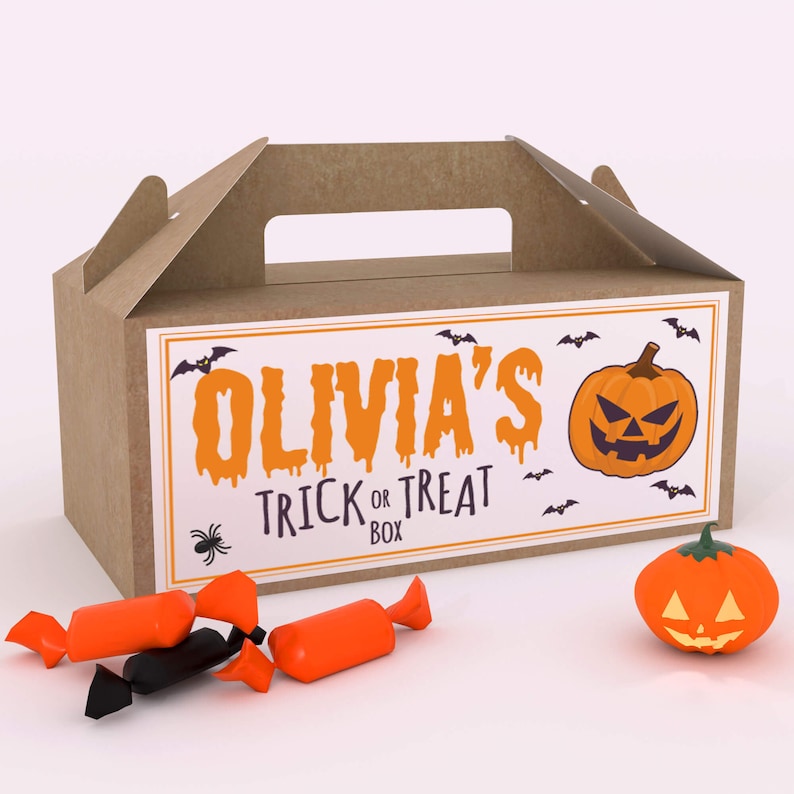 Personalised Halloween Trick or Treat Gift Box

---
Looking for the Best Halloween Costume Ideas – We've Got Plenty!
Spooky Basket FAQ's
What to put in a Halloween gift basket?
This year, I decided to put a little bit of myself into my Halloween gift baskets. I wanted to show my friends and family how much they mean to me by making personalized gifts for them. And what's more personal than a DIY Halloween gift basket?
Mine is full of goodies from all over the place- some from Amazon, from Trader Joe's, some from Target, and even one or two things that came straight out of my fridge!
It was so much fun getting creative with the different foods and gifts inside the baskets as well as decorating each one with different materials like construction paper or yarn.
Most importantly though, it was awesome spending time putting together these personalized packages for people who are very special in my life.
Related:  Halloween Care Package Ideas
You might also like:  These Very Easy Homemade Halloween Craft Ideas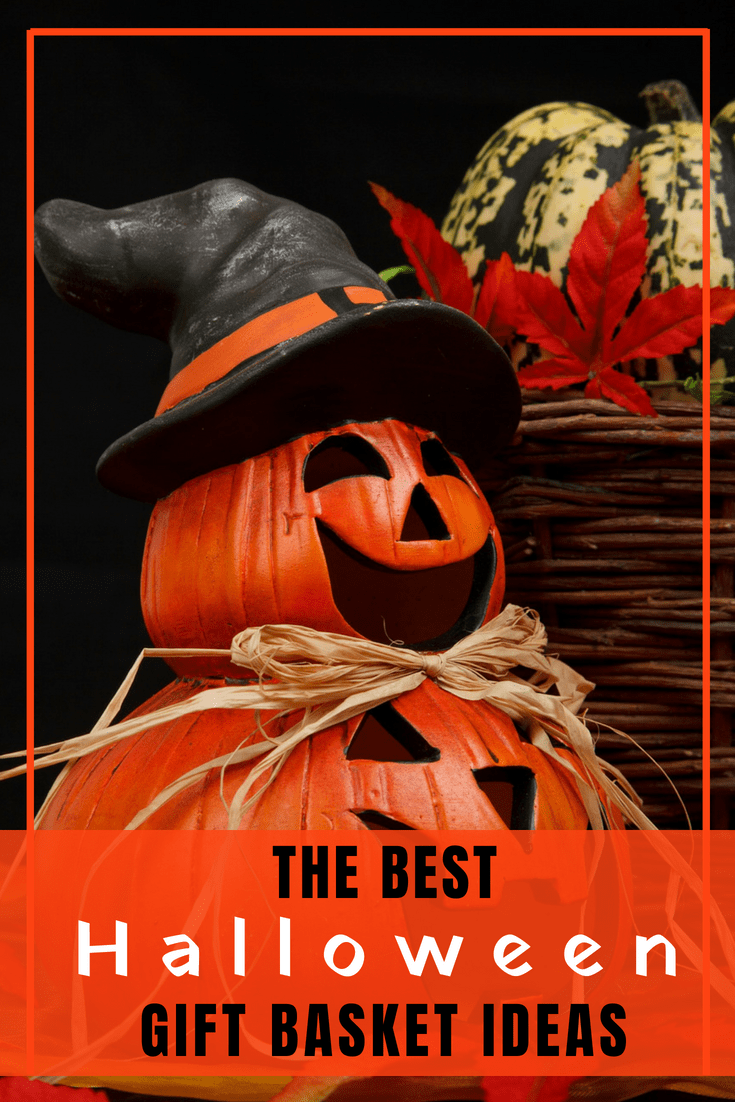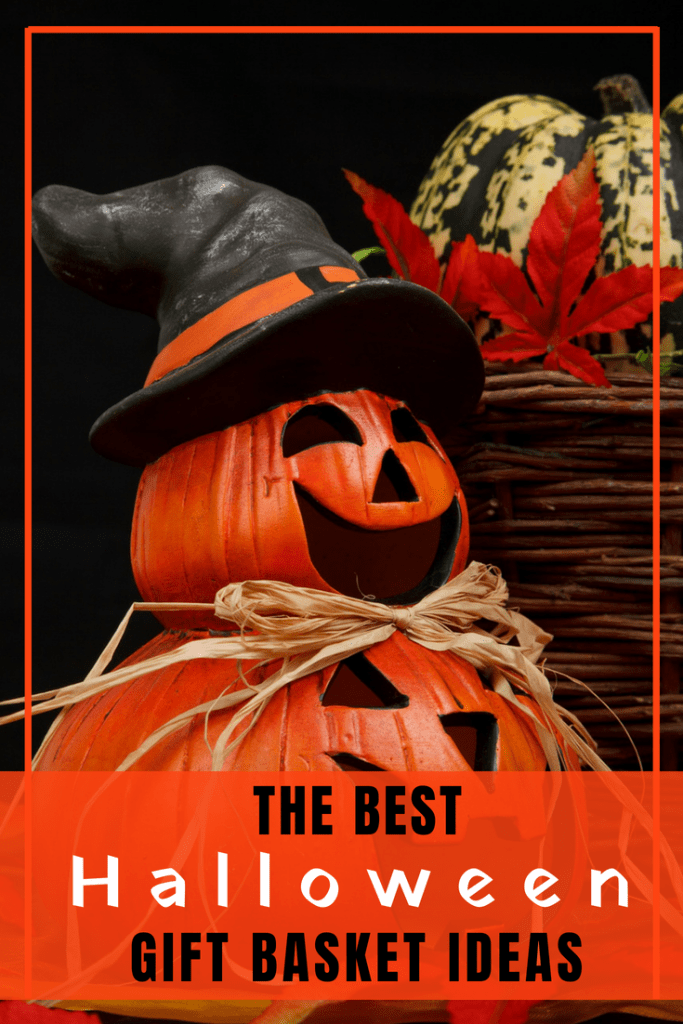 Summary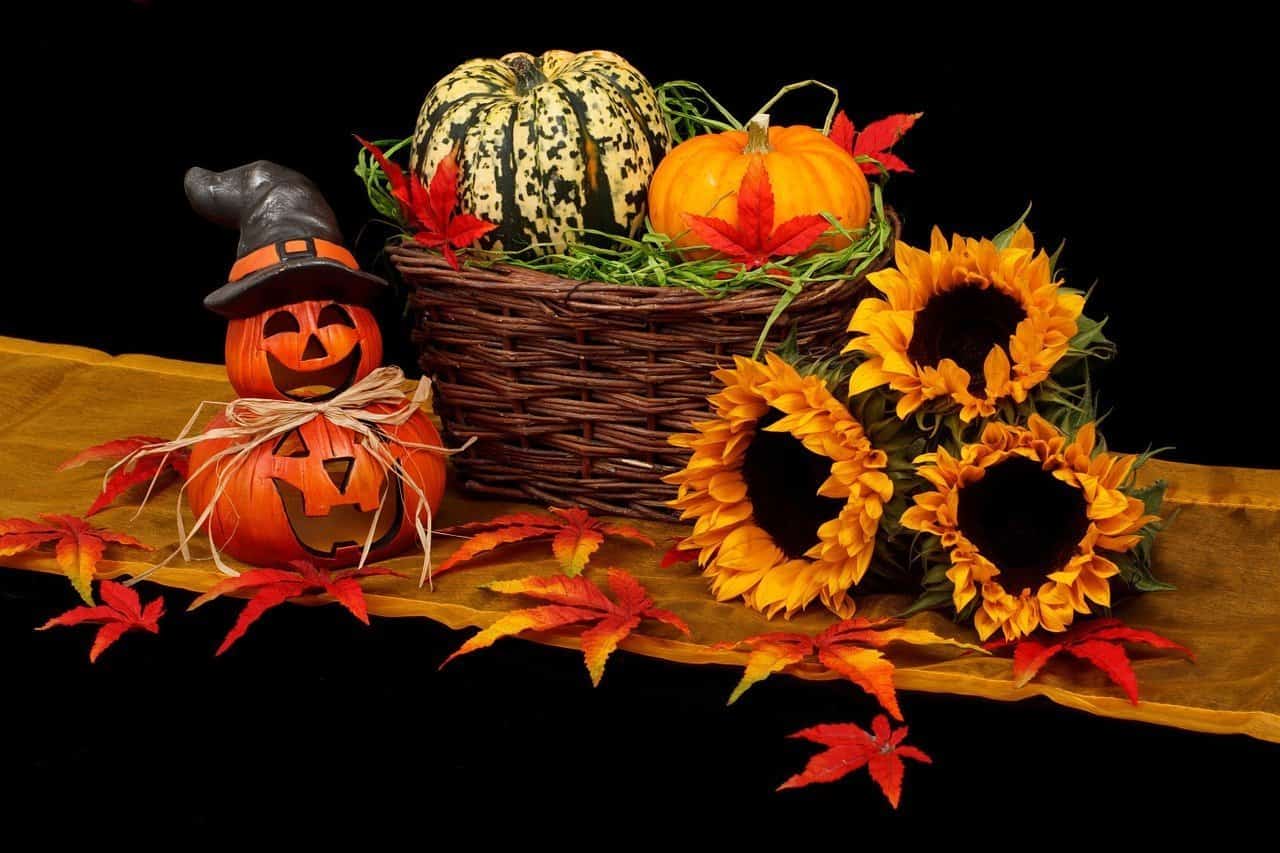 Article Name
10+ Of The Best Halloween Gift Basket Ideas For A Scary Halloween
Description
Halloween is a time for trick and treating. For little ghouls and boys to dress up as their favorite character and have some scary fun.
Author