This post may contain affiliate links. I may receive commissions for purchases made through these links with no extra cost to you. See full disclosure.
Last Updated on August 14, 2022 by Yvette's Treasures
The Best Spooky Halloween Toys For Kids 
As the moon shines bright and the werewolves howl, a witch or two can be seen on the horizon, Halloween night is lurking.  Kids of all ages wait in anticipation for their annual trick-or-treat.
If Halloween happens to be your kids favorite holiday or perhaps they are celebrating a birthday, then take a look at our spooktacular Halloween toys for kids.  Here at Yvette's Treasures we have some of the most unique and thrilling Halloween-themed toys and gifts available.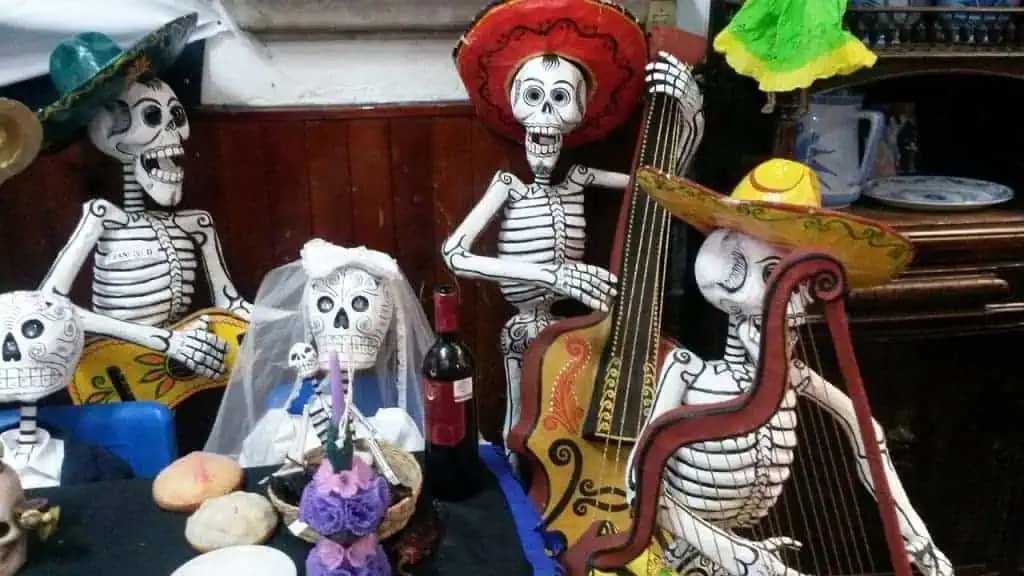 Halloween Treat Bags For Kids
This year I found some really great Halloween goodies to fill those treat bags.  I wanted to add some cheap, but durable and fun kids Halloween toys to this year's goodie bags.
So after researching, I found some great Halloween party favors small enough to fit into the Halloween bags and still have enough space for some Halloween candy.  Toys are great, but candy corn is a must for the celebrations.
If you haven't yet bought your Halloween treat bags, you'll find some nice ones on Amazon.  If you prefer something a little more specialized, there are these beautiful handmade bags. You can't go wrong with either choice.
Here is my list of cheap Halloween toys for kids that I think you will like and that will suit the goodie bags just fine.
Halloween Rubber Ducks – Set of 12
Make a Pumpkin Jack-o-lantern Stickers
Witches Broom Pens – 24 ct
12 Assorted Bendable Zombie Theme Action Figures
Zombie Warning Sign Necklaces,2
Halloween Stamps – 24 per unit
Halloween Neon Stretchable Skeletons
Mini Emoticon Keychain Decoration
48 PCS Halloween Slap Bracelets
☑  Amazon Prime – Sign Up For 30 Days FREE Trial – Get Free Shipping!
Fun Halloween Toys For Kids
Temporary tattoos are always a best seller.  You can put them on before you go trick-or-treating.  Or you can put them into the goodie bags for your party guests.  You can even hand them out with the candy.
---
Fisher-Price Imaginext Mini Figures, Halloween
Kids will love these 5 collectible Imaginext Monster figures. The pack includes Dracula, a Zombie, a Witch, Frankenstein and Mummy figures.
Each figure has at least one accessory included and they are the perfect spooky toys for 4 year olds.
---
Monster High First Day of School Draculaura Doll
Draculaura, the daughter of Dracula looks boo-tiful in a pink and black dress with ruffled sleeves and bat-inspired print. Her signature look is fangtastic with touches inspired by her vampire legacy. She is totally ready for the first day of school!
This to-die for outfit comes with some amazing accessories such as a collared necklace, a black peplum belt, blue earrings, pink lace-up booties and a pink bow-shaped purse.
Did you know?  Jack-O'Lanterns were once made out of turnips, beets and potatoes – not pumpkins
Monsteroos Beeper is 12 inchs in height. He is so soft and cuddly.  Perfect for ages 1 years up to 5 years.  Take him to bed at night and he'll scare away the boogie man and keep you safe.
GUND Monsteroos Beeper Stuffed Animal
---
Spooky Gifts For Kids
Enter the Zombie Lab of Doctor Dreadful – but be warned: you may be shocked! Inside this lair or horrifying, terrifying nightmares are a few delicious treats! Famous for disgusting-looking, yet delicious-tasting candy experiments, Doctor Dreadful has a whole slew of new concoctions!
Drink out of a zombie head, cook up bubbling brains, or take a bite of some zombie flesh! Kids get hands-on as they make their own terrifying afternoon candy snack!
Doctor Dreadful Dr.Dreadful Zombie Lab
---
Melissa & Doug Monster Plush 6-Pin Bowling Game With Carrying Case
Get a few friends together and have loads of fun with these soft toys. This wacky children's bowling set comes with six soft monster pal pins that are brightly colored and easy for small hands to grasp and lift. This bowling set also includes a durable carrying case perfect for taking away with you on holiday.
Younger kids and preschoolers will have plenty of Halloween fun playing with this set. Besides all the fun they will have knocking the pins down, Monster Bowling also helps to nurture fine motor skills, improve balance, hand-eye coordination, and dexterity.
Use the pins to encourage early counting skills and color recognition. Young children gain self-esteem as they learn to knock over the pins, and improve communication skills when they play bowling games with others.
---
WWE Zombies rule!  Favorite WWE Superstars have now become "undead" and are ready to roam the earth in zombie form.  Frightfully fun to play with and to collect! These make some of the best Halloween gifts.
WWE Zombie The Rock Figure
WWE Zombies Triple H Action Figure
WWE Zombie Paige Figure
WWE Zombies Undertaker Action Figure
We Have The Best Halloween Costumes For Kids
Educational Halloween Toys For Kids
Books, puzzles and board games are very educational for kids. I've always been a great believer in teaching my child to read from an early age.  Parents, spend precious time with your kids when you read these fun, spooky stories. They'll love you more for it!
Birthday Monsters!
10 Trick-or-Treaters
The Spooky Wheels on the Bus
One, Two…Boo!
Related Post:  You will love these Halloween Gift Basket Ideas
---
Vermont Christmas Company Halloween House Cat Kid's Jigsaw Puzzle 100 Piece
Putting together a jigsaw puzzle is an activity that is both fun and educational for kids.
This 100 piece Halloween puzzle is recommended for ages 6 years and up, but my friend's 4 year old loved it.

Gather family and friends together for a night of screams and goosebumps. My whole family love to play board games, and these games make the night extra special. 
Below I have put together a few of our favorites for all ages.  I would recommend you take a close look at each one as each game offers something special and unique on it's own. Happy Halloween!
One Night Ultimate Werewolf
Asmodee Spot it! Halloween
Pandemic
King of Tokyo Halloween Expansion Board Game
TRIVIAL PURSUIT: Tim Burton's The Nightmare Before Christmas
Betrayal at House on the Hill: Widow's Walk Board Game
---
Lego toys make the ideal gift and are always a good choice for any occasion.  They are strong, durable and seem to improve with age.  You can buy one set at a time and add to it when you can.  These are my absolute favorite Halloween Lego sets.
Vampire and Bat Building Kit (150 Piece)
Halloween Haunt (145 Piece), Multi
Scooby-Doo Mummy Museum Mystery Building Kit
Lego Trick or Treat Halloween Seasonal Set
---
Halloween Themed Toys Kids Love!
These Lego mini Halloween figurines are also fun to play with.
LEGO Vampire Minifigure with Bat
Lego Ninjago Minifigure
LEGO Vampire Bride (Glow In The Dark Head!)
Cute Little Devil Halloween
LEGO Minifigure Skeleton Guy
LEGO Minecraft Minifigure Skeleton
LEGO Monster Frankenstein
Spooky Fright Knight Minifigure
LEGO Minifigure Werewolf (Halloween)
---
Get ready for thrilling action and adventure with this Jurassic World electronic mask!  FUN FACT: When Velociraptor Blue open his jaw you will hear three different levels of sound effects that really make the mask ROAR into action!
Jurassic World Chomp 'n Roar Mask Velociraptor
---
Kids will have loads of fun when they mold this foam putty into Jack O' Lanterns. There are some small parts so not suitable for toddlers.
---
#15

Zombie Action Figures
Zombie action figures are always a big hit!  Each one of these figurines is hand painted making each zombie special. Each one has a detachable body and arms so you can take them apart and swap the pieces around making it even more fun.
6 Pcs Zombie Action Figures 3.75 inch Detailed Walking Dead Toys
---
Scary Halloween Toys For Kids
Barbie has been a favorite for many years so it stands to reason that she would also want to celebrate and go to many Halloween parties.
---
Halloween isn't complete without a Friday the 13th action figure to scare things up. Comes with loads of accessories. 
Friday the 13th – Ultimate Part 4 Jason
---
Take this haunted mansion wherever you go in its convenient take a long case. It comes with a scientist, monster, vampire figures, desk, potion bottles, quill, spider web, torch, coffin, skull, lantern, and lots of other accessories.
PLAYMOBIL® Take Along Haunted House
---
Three vampire-themed buildable Minion character figures with interchangeable parts, including cloaks, goggles, arms, feet and hair. A great gift for any Despicable Me or Minions fan!
Mega Construx Minions Vampire Surprise Pack
---
Great for ages 1 year and up, and sure to please Sesame Street fans. High-quality, a great gift idea and definitely huggable.
Gund Sesame Street Count Stuffed Animal, 14 inches
---
#21

Brain Squishy Eye Popping Squeeze Fidget
When it comes to Halloween squishies whether you are 6 or over 60 years old this funky toy eye popping fidget is loads of fun. It is bigger than most fidget toys making it easier to grip and wrap your hands around. It is made of a durable plastic that will not crack or break.
Great for both girls and boys! Use it as a pressure ball. Once squeezed and the eyes pop out, they retract back to their original position. It is also hand washable.
Flippy Brain Squishy Eye Popping Squeeze Fidget – Stress Relief Ball | Fun Halloween Toy
---
#22

NERF Zombie Inflatable Target
Let your kids put their zombie-battling skills to the test with the Nerf Zombie Strike Inflatable Target! Aim for the shoulder and earn 25 points, the hip for 50, 75 if you can connect with the leg, and a whopping 100 if you can sling one in the heart of the dead!
---
#23

Zombie Gotcha
​Zombie Gotcha is the creepy-cool kids game that locks players in a house with a zombie, then challenges them to escape by "unlocking" each of their doors.
​Match two Key Cards of the same color to unlock a door. On your turn, you can either draw a key card from the pile, or steal two from the Zombie Stash — if you dare.  ​​​​​​
​Steal from the Zombie at your own risk — if you reach inside, its mechanized hands could GRAB you and add a locked door to your pile!
​The first player to unlock all their doors escapes the zombie's clutches and wins the game! For 2 to 4 players, 5 years old and up.
---
#24

Halloween Hidden Pictures® Puzzles
This Halloween activity book is a trick and treat, combining the fun of coloring with highlighters and the enduring popularity of Hidden Pictures puzzles. Great for kids ages 6 and up. They can use the orange highlighter that is included to find and color hundreds of hidden objects to get ready for Halloween.
Halloween Hidden Pictures® Puzzles to Highlight Activity Books
---
#25

My First Little Pumpkin Toy
The perfect "trick or treat" spooky gifts for kids who are still too young for candy. This little pumpkin toy is a developmental playset and comes with six play pieces. It is handcrafted with superior quality stretch cotton making it super soft and comfortable for skin touch.
The perfect gift choice between friends or to receive from parents, grandparents, godparents, favorite aunts and uncles, babysitters and more!
My First Halloween Pumpkin Toys, Teytoy Nontoxic Fabric Baby Cloth Activity Crinkle Halloween Playset
---
#26

LEGO Monster Fighters Halloween Ghost
This Halloween ghost minifigure is the perfect Halloween toy for kids of 3 years and up. It comes complete with a body that glows eerily in the dark giving you the chills on those dark, windy nights when the restless Lego spirits return to haunt us in our beds.
LEGO Monster Fighters Halloween Minifigure – Ghost (Glow In The Dark)
---
#27

Zombie Monster Truck
The epic Zombie Madness playset delivers big fun and jaw-dropping jumps. Launch yourself into the gaping mouth of a zombie and perform death-defying stunts or aim for the nose and see an awesome, explosive crash!
The playset is easy to disassemble and store away.  The perfect holiday or birthday gift for boys and girls age 3 and up.
Monster Jam, Dragonoid Stunt Dial Playset
---
#28

Buttheads – Brainfart (Zombie) – Fun Halloween Toys For Kids
Buttheads! Their heads are Butts! A Ghastly Group who love to let it rip. There are 3 different ways to play. You can either pull their finger for gross farting noises.
Prank your friends and family or challenge your friends to a fart battle. Just set the timer, plant the butthead and you're ready to go! A great gag gift that also comes with a smelly trading card and batteries – BONUS!
Buttheads – Brainfart (Zombie) – Interactive Farting Figurine – By WowWee
---
#29

Spooky Bubble Bath Bomb
Your kiddo will love the colorful scented water, surprise toys inside, and the loads of BUBBLES! Unlike other bath bombs, these actually create a Bubble Bath! Each kids surprise bath bomb also has a cool surprise toy inside.
Spooky Bubble Bath Bomb for Kids with Surprise Halloween Squishy Toy Inside
---
#30

Light Up Halloween Bubble Blower
This cute idea will liven up your little one's playtime with beautiful bubbles and a lovely light show! This 13.5" wand for kids ensures double the fun with its serving of bubbles and light effects.
It also comes with a bottle of bubble fluid and batteries installed to get the fun started right away. Great for kids of 3 years and up.
Light Up Halloween Bubble Blower Wand Wand with Thrilling LED Effect for Kids
---
#31

Ghost Dart Halloween Board Game
Get friends and family together and have a ghostly time playing a game of darts at your Halloween party! Hang the dart board on the back of your door in your room for a bit of practice fun or put it up outside and get everyone involved.
---
#32

Create Your Own Monsters Activity Book
A mad scientist is ready to create his latest monster — and kids can help! This activity book features a spooky background scene and 48 reusable stickers of eyes, legs, arms, heads, horns, and other monstrous body parts. The stickers can be applied and removed to make dozens of different creature combinations.
Create Your Own Monsters (Dover Little Activity Books Stickers)
---
#33

Calico Critters Halloween Playhouse
The Halloween Playset comes all ready to play – with baby critters and a playhouse! Included is a grace hopscotch rabbit baby in witch costume and Luke hazelnut chipmunk. A fun gifts for ages 3 to 8 years.
Calico Critters Halloween Playhouse
---
#34

LEGO Hidden Side J.B.'s Ghost Lab
Immerse youngsters in an amazing augmented-reality play experience with LEGO Hidden Side 70418 J.B.'s Ghost Lab. Hidden Side delivers an exciting new way to play with LEGO toys by combining a LEGO model with a game app for a fully interactive experience.
J.B.'s Ghost Lab playset features cool mad scientist-inspired laboratory with a 'Tesla-powered' chamber to remove ghosts and a lot of tech details to inspire creative play.  A fun gift for boys and girls aged 7 and up.
LEGO Hidden Side J.B.'s Ghost Lab 70418 Building Kit, Ghost Playset for 7+ Year Old Boys and Girls, Interactive Augmented Reality Playset (174 Pieces)
---
#35

Halloween Bean Bag Toss
A great game for BBQs, picnics, parks, backyard, lawn or even indoors on a rainy day. The Halloween bean bag toss game comes with 4 different hole scores. The one to get the highest score wins. Great for school or church parties to keep the kiddos entertained.
Halloween Bean Bag Toss Games For Kids
---
#36

The Last Kids On Earth Zombie Plush Toy
Based on the New York Times bestselling book series and Netflix series, The Last Kids on Earth features 13-year-old Jack Sullivan and his best friends Quint, June and Dirk as end of the world heroes! The friends battle monsters and zombies, go on adventures, and try to survive and thrive in a post-apocalyptic world.
The Last Kids On Earth Zombie Plush Toy
---
#37

Funko Advent Calendar
Countdown to the spookiest day of the year, with the Funko 13 Day Spooky Countdown Calendar. This Halloween countdown calendar contains 13 Pocket Pop! sized figures from your favorite Horror franchises.
Funko Advent Calendar: 13 – Day Spooky Countdown
---
#38

The Last Kids On Earth – Zombie Ball
Recreate the epic scene of Jack, Quint, and Dirk running from an enormous zombie ball as they search for their friend, June!
Roll and shake the ball to hear Zombie sounds! The Zombie Ball is 6 inches tall, motion activated and makes 9 sounds!
The Last Kids On Earth – Zombie Ball
---
#39

Rubber Duck Bath Toys
This rubber duck with a Zombie twist is great for the bath, pool or the beach. Great for small hands to hold. Suitable for ages 3 years and up.
Wild Republic Rubber Ducks, Bath Toys, Kids Gifts, Pool Toys, Water Toys, Zombie
---
#40

Addison Wells Werewolf Singing Doll 
Howl along with this Addison singing doll from Disney's Zombies 2! After a werewolf makeover, she looks fiercer than ever. Pay close attention to  this Addison doll who has deluxe details like extra-long hair and shimmery gold makeup.
She's rockin' wild pieces like her fur-collared vest, suede pants, and gold-pointed booties. Press her moonstone for the musical's popular hit, "Call to the Wild." Fans can howl and sing along!
Zombies Disney's 2, Addison Wells Werewolf Singing Doll
---
#41

Zed Necrodopolis Doll
Zed doll is another friend from Disney's Zombies 2! He stands 12-in high with his green hair, undead look, and grungy style he's made to look just like his character in the movie. He can stand alone and has 13 bendable "joints" to easily strike a freaky Zombie pose.
Zombies Disney's 2, Zed Necrodopolis Doll (~12-inch)
---
#42

Revoltinator Nerf Zombie Strike Toy Blaster
Fight the Zombies  with the revolving blaster that has power shock electronic lights and sounds. When you power it up and fire, lights flash and glow in different places on the blaster. It also makes revving, blasting, and sparking sounds.
This toy blaster comes with an 18-dart clip and 18 darts, giving you plenty of firepower to go up against any zombies. Parents, why not join in the fun!
Revoltinator Nerf Zombie Strike Toy Blaster with motorized Lights Sounds & 18 Official Darts for Kids, Teens, & Adults
---
#43

LEGO BrickHeadz Halloween Ghost
The Lego BrickHeadz has transparent tiles at the base to create a floating effect, and it stands on a brick-built, spooky Halloween scene featuring a buildable tombstone and jack-o'-lantern, plus a bat and spider figures. This Lego ghost is better suited to the older kids, 10 years and up as it has a fair amount of small parts.
LEGO BrickHeadz Halloween Ghost 40351 Building Kit, New 2020 (136 Pieces)
---
#44 

Boone The Black Cat
Halloween is not Halloween unless you have a black cat roaming the neighborhood. Boone uses his upbeat attitude to charm all who meet him, all in his pursuit to prove it's actually a good thing for a black cat to cross your path! 3 Year olds and up will love Boone!
Boone The Black Cat | 13 Inch Stuffed Animal Plush
---
#45

Zombie Dice
Zombie Dice is a quick game for any zombie fan (or the whole zombie family). The 13 custom dice are your victims. Push your luck to eat their brains, but stop before the shotgun blasts end your turn! A great Halloween toy for kids 10 years and up.
---
#46

Hot Wheels Zombie Wrex Monster Truck
Get ready to square off in head-to-head battles with the Hot Wheels monster truck's oversized body and GIANT wheels! Giving these kid-favorite 1:24 scale trucks the edge on mega rough terrain and loads of crashing fun!
Hot Wheels Zombie Wrex Monster Truck, 1:24 Scale, Multi
---
#47

The Big Pumpkin Halloween Coloring Book for Toddlers
Toddlers (ages 1-4) can't carve pumpkins, but they can color pumpkins! Featuring 22 fun and silly Halloween pumpkin designs on single-sided paper. With thick lines, super simple patterns, and no scary images, The Big Pumpkin Halloween Coloring Book is perfect for little hands that are just starting to color.
The Big Pumpkin Halloween Coloring Book for Toddlers: Silly & Simple Pumpkin Designs for Ages 1-4
---
#48

L.O.L Surprise! Spooky Sparkle Limited Edition
Get in the spooky spirit with this L.O.L. Spooky Surprise Doll! Unbox 7 surprises including a limited edition Witchay Babay doll. Not only does she come with a whole new glitter makeover all ready for trick-or-treating, but she also glows in the dark.
All 7 surprises also include a secret message sticker, bottle, purse, fun hat and a super cool outfit with shoes.
L.O.L. Surprise! Spooky Sparkle Limited Edition
---
#49

Goodnight, Little Monster
Little Monster scrubs his scales and his mom picks all the bugs off his "cute, furry ears." His bedtime snack includes worm juice and baked beetle bread.
He brushes his fangs and chooses a book to cuddle up with. While the text in this book is rather fun to read, it is the watercolor illustrations that steal the show. Kids between the ages of 3 – 7 years will love this book.
---
#50

Light Up Shark Sword 
These shard swords have such a cool design and awesome LED effects. At the press of a button, this 15" shark toy sword flashes to life and catches every eye with bright red, green, and blue LED lights.
Kids will love channeling their inner pirate and adventuring the seas with their trusty light-up sword toy at their side. Lightweight and easy to hold, youngsters won't have any problem wielding their new favorite plaything.
Light Up Shark Sword for Kids, Set of 2
---
#51

Remote Control Halloween Spider
A very realistic looking remote control robot spider with 8 legs crawling. Will make a perfect Halloween toy for kids or use as a prank at your Halloween party.
Remote Control Joke Toys Halloween
---
#52

Easy DIY Halloween Playhouse
What a fantastic idea! This limited Halloween playhouse makes for the perfect hangout after a long night of trick or treating. Get a few friends together and they can decorate the Halloween playhouse anyway they want.
Use modern craft markers, crayons, paint or colored pencils to bring out your child's creative side. Such fun to be had. 
---
#53

Zombie Shooting Game
An exciting multiplayer shooting game for ages 5 to 10 years old.  Launch the foam darts into the different scoring holes to get as many scores as possible.
Zombie Shooting Game Toy for Kids
---
#54

Halloween Rock Painting Kit
Paint your very own 'glow in the dark' Halloween rocks. This Halloween crafts kit comes with 10 different rocks, 6 different colors paint, 6 metallic paints, 2 GID paints, Halloween stickers, googly eyes, 2 paint brushes, 1 sponge, and an instruction poster.
Have fund painting these rocks and then hide them around the house or in the garden to scare off any spooky intruders!
---
How to Choose A Great Halloween Gift?
Choosing the best Halloween gift can be tricky- do you go for something spooky, or opt for a more traditional present? The best Halloween gifts are the ones that put a smile on the recipients' faces, so it's important to choose something that is sure to delight.
If you're looking for inspiration, take a look at some of the best Halloween-themed toys on the market. From cuddly ghosts to skeleton puzzles, there are plenty of fun options to choose from. If you're still not sure what to get, consider an ideal gift for any age: a gift card. This way, the recipient can choose their own perfect present.
And, if you want to make your gift extra special, include a fun fact about Halloween. For example, did you know that the holiday originated in Ireland? With this in mind, choosing the best Halloween gift is easier than ever!
My Thoughts On Halloween Toys for Kids 
I love buying Halloween toys for my kids because it's such a fun holiday. You can get as creative (or as scary) as you want.
If you would like to make something for your Halloween goodie bag then try these.  If you're looking for homemade Halloween gift ideas then take a look at our DIY Halloween Craft Ideas. If the kids are sorted, but you still need something for mom, wife, girlfriend or sister then these Halloween gifts for women might help!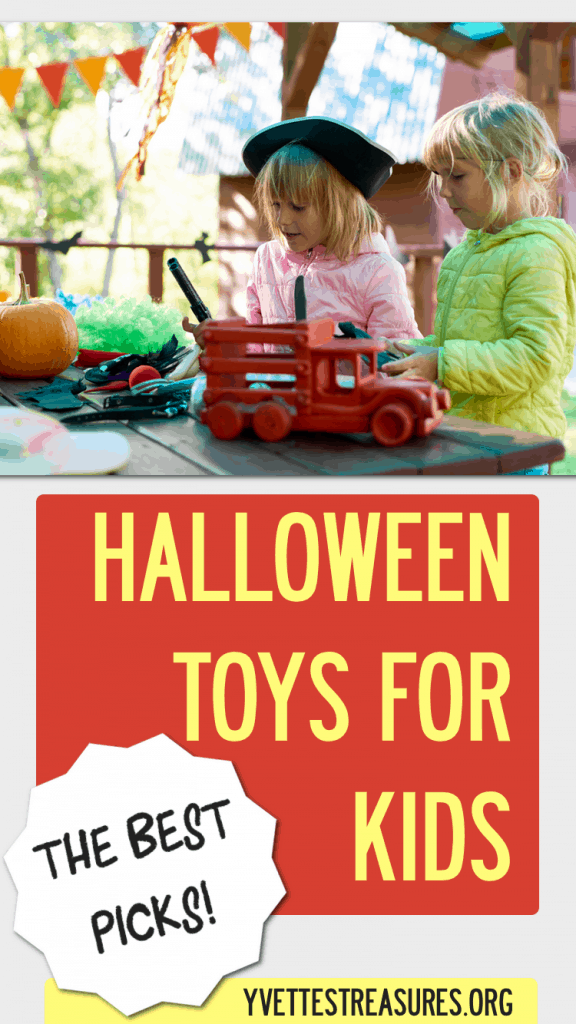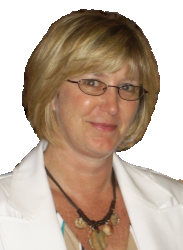 Latest posts by Yvette's Treasures
(see all)
Summary
Article Name
The Best Spooky Halloween Toys For Kids 
Description
As the moon shines bright and the werewolves howl, a witch or two can be seen on the horizon, Halloween is lurking.  Kids everywhere wait in anticipation for their annual trick-or-treat.
Author